Simple Homemade English Toffee Candy Recipe Tutorial
This post may contain affiliate links, view our disclosure policy for details.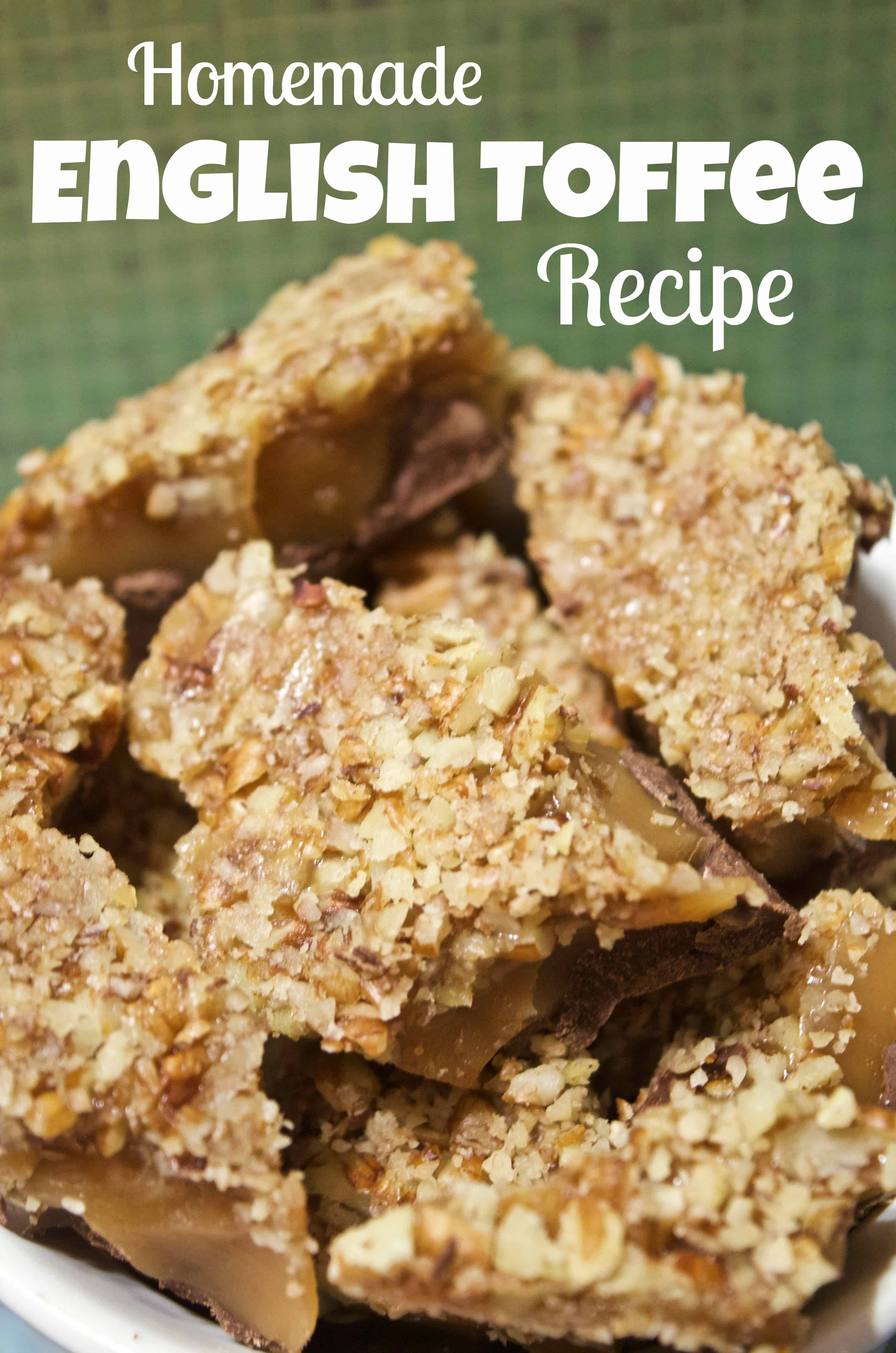 Over the holidays my kids and I spent a lot of time making candy of various sorts instead of the traditional cookies and we had so much fun! This English Toffee recipe was super easy and my 9 year old had a blast making this with me! Plus you don't need to turn the oven on so less electricity!
English Toffee Ingredients:
1 cup butter (I used salted but you could use unsalted.)
1 cup granulated sugar
1 cup milk chocolate chips
1/2 tsp. salt
1 cup chopped pecans (roughly 1.5 cups whole)
You'll also need a candy thermometer, baking sheet, parchment paper, aluminum foil, and a small pot.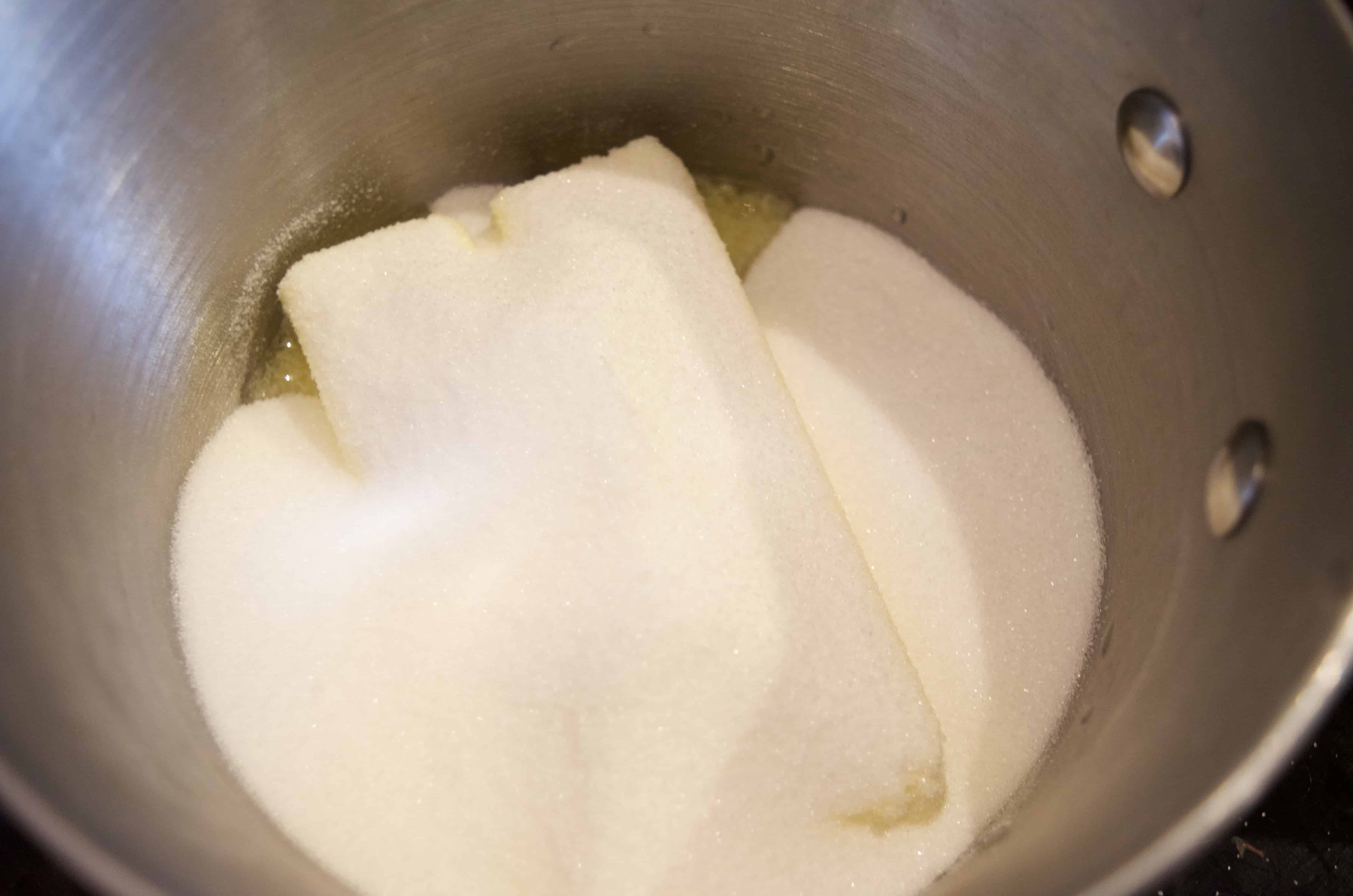 English Toffee Directions:
Line a baking sheet (roughly 10-11 inches long) with parchment paper.
Spread the chopped pecans in a thin single layer.
3. In a small pot boil your butter, sugar, and salt on medium stirring frequently.
4. Simmer boil until it reaches 300*F on your candy thermometer. (at least over 250*F for those who are impatient!
5. Stir 3-4 times slowly evenly.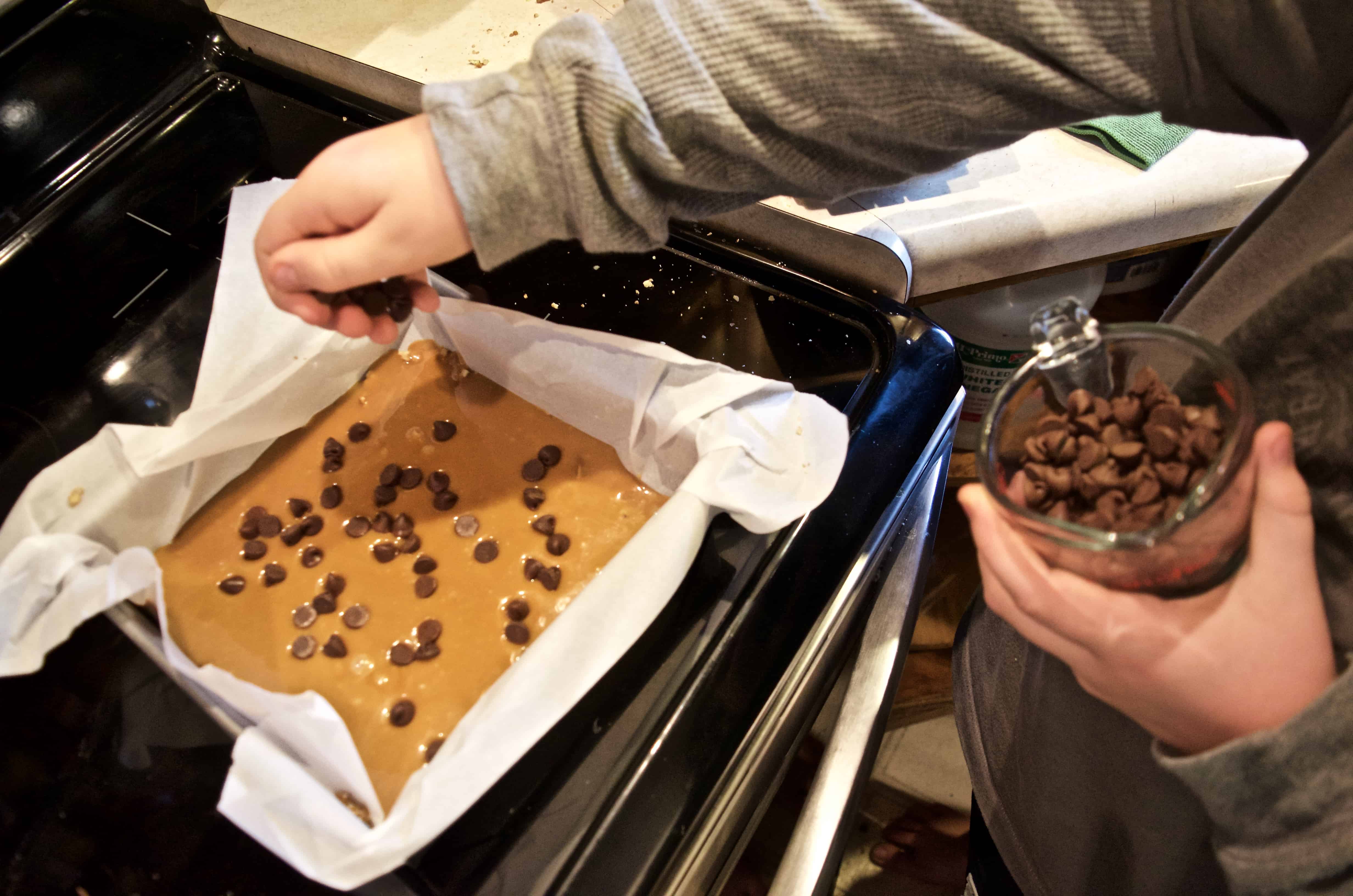 6. Remove from heat and pour over pecans evenly.
7. Sprinkle chocolate chips evenly onto the top then cover in foil for 5 minutes.
8. Spread the semi-melted chocolate over the top of your toffee.
9. Cool in fridge for 2 hours.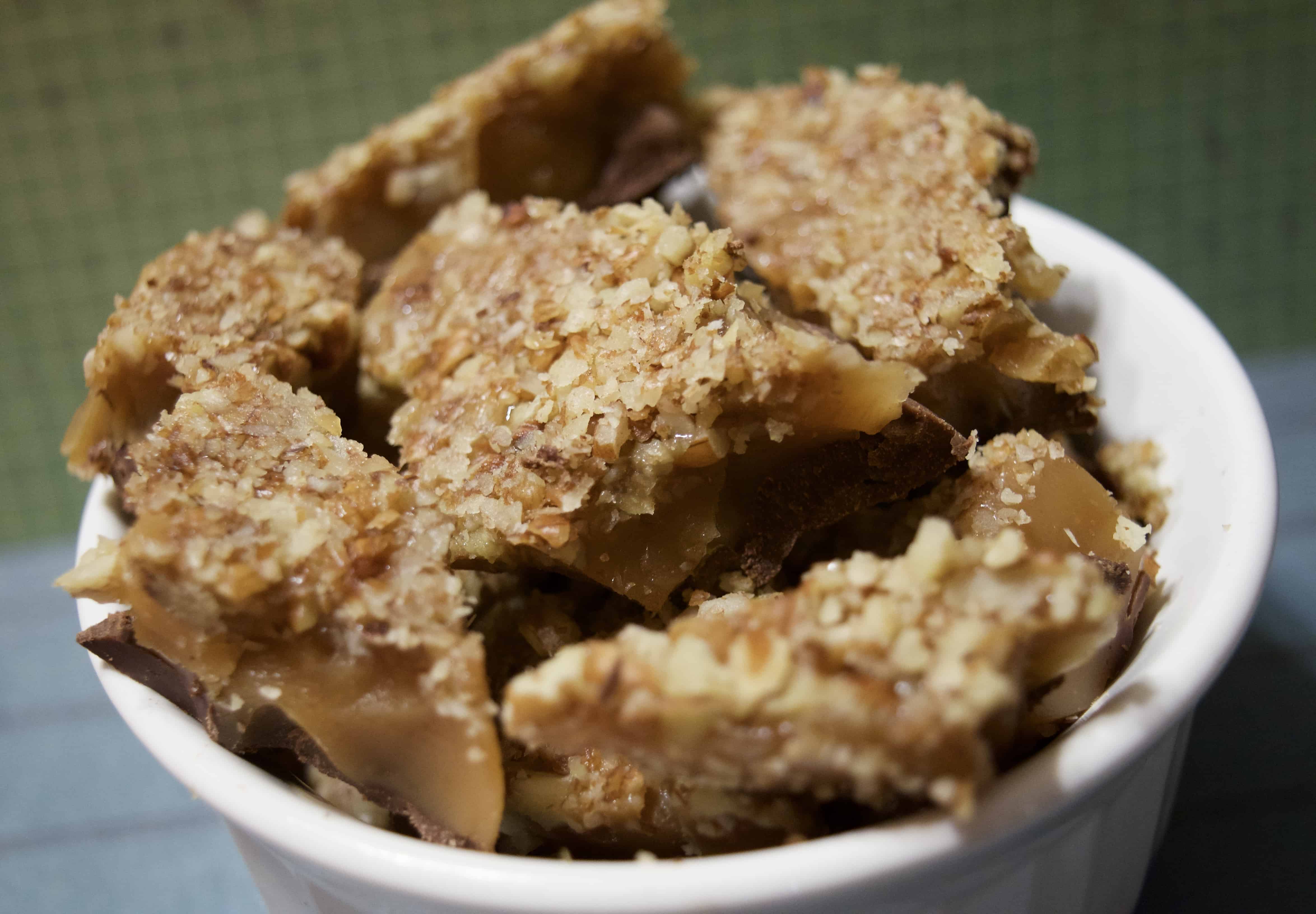 To cut up your toffee just break into pieces with a butter knife! You might notice that I had an 8 inch square pan but it was WAY too small (meaning my toffee was way too thick!). If you've never made toffee before don't worry if you think it's too thin – chances are it's just right! You don't want a super thick toffee because it is difficult to chew! I definitely recommend using a baking sheet so you have a very thin layer of toffee!
This English toffee recipe is superb and totally delicious! Package it up in small treat bags or boxes and hand them out as gifts! This recipe made enough for our family of 5 plus enough to package up and bring to a family holiday dinner and share with others. If you make this let us know how you liked it! YUM!