Turtle Candy Recipe – Creamy Pecan Clusters Tutorial
This post may contain affiliate links, view our disclosure policy for details.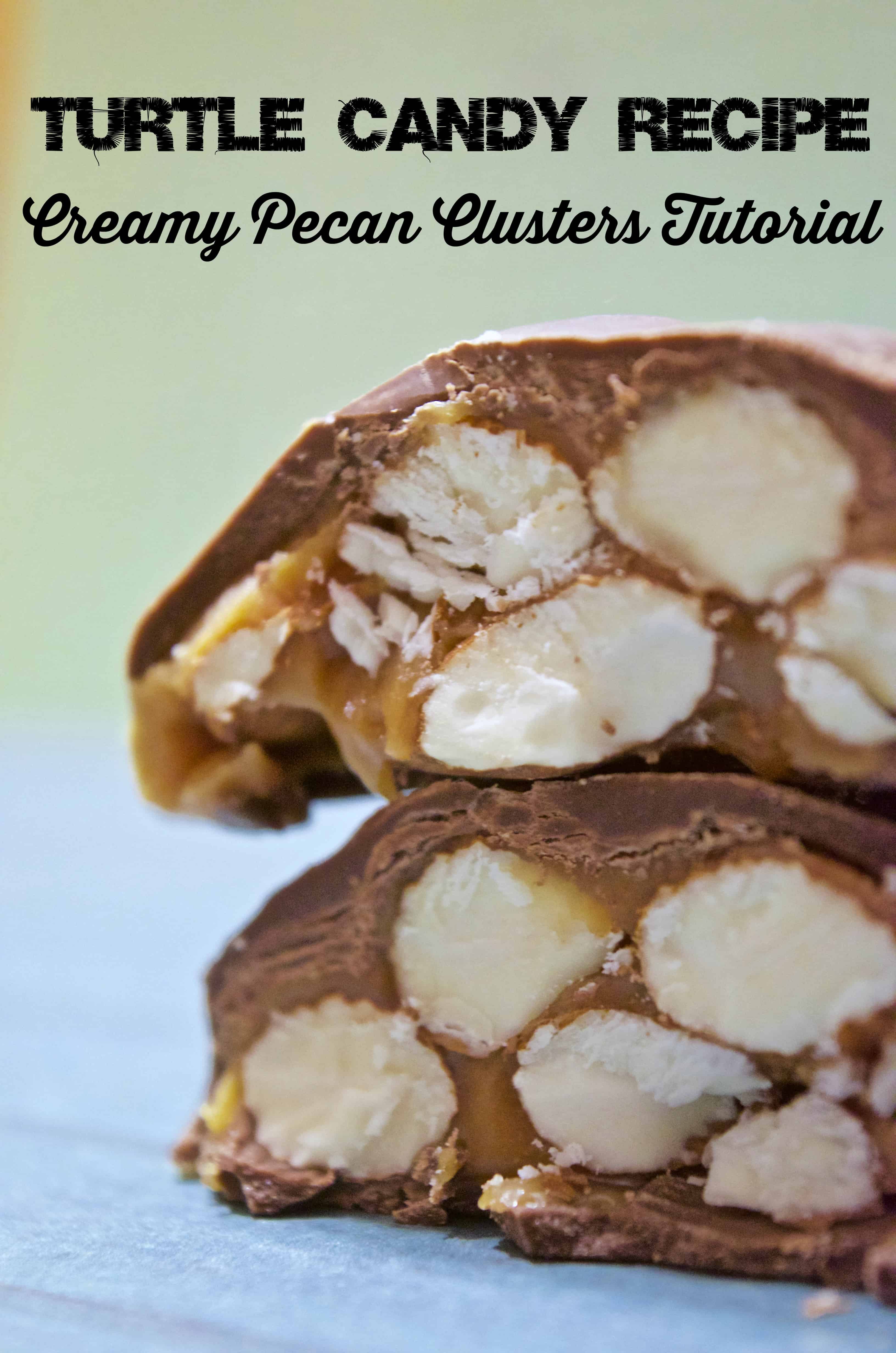 This Turtle Candy Recipe is incredibly simple and a great baking experience for kids to help with. Also knows as Sticky Paws, these are extremely sweet so just eating 1 is the perfect "sweet tooth" goody to treat yourself to! Below is our simple recipe with only 3 ingredients! You'll notice that I actually ended up switching to almonds below since this was a gift at the time and the recipient preferred almonds but pecans are traditionally used.
Turtle Candy Ingredients: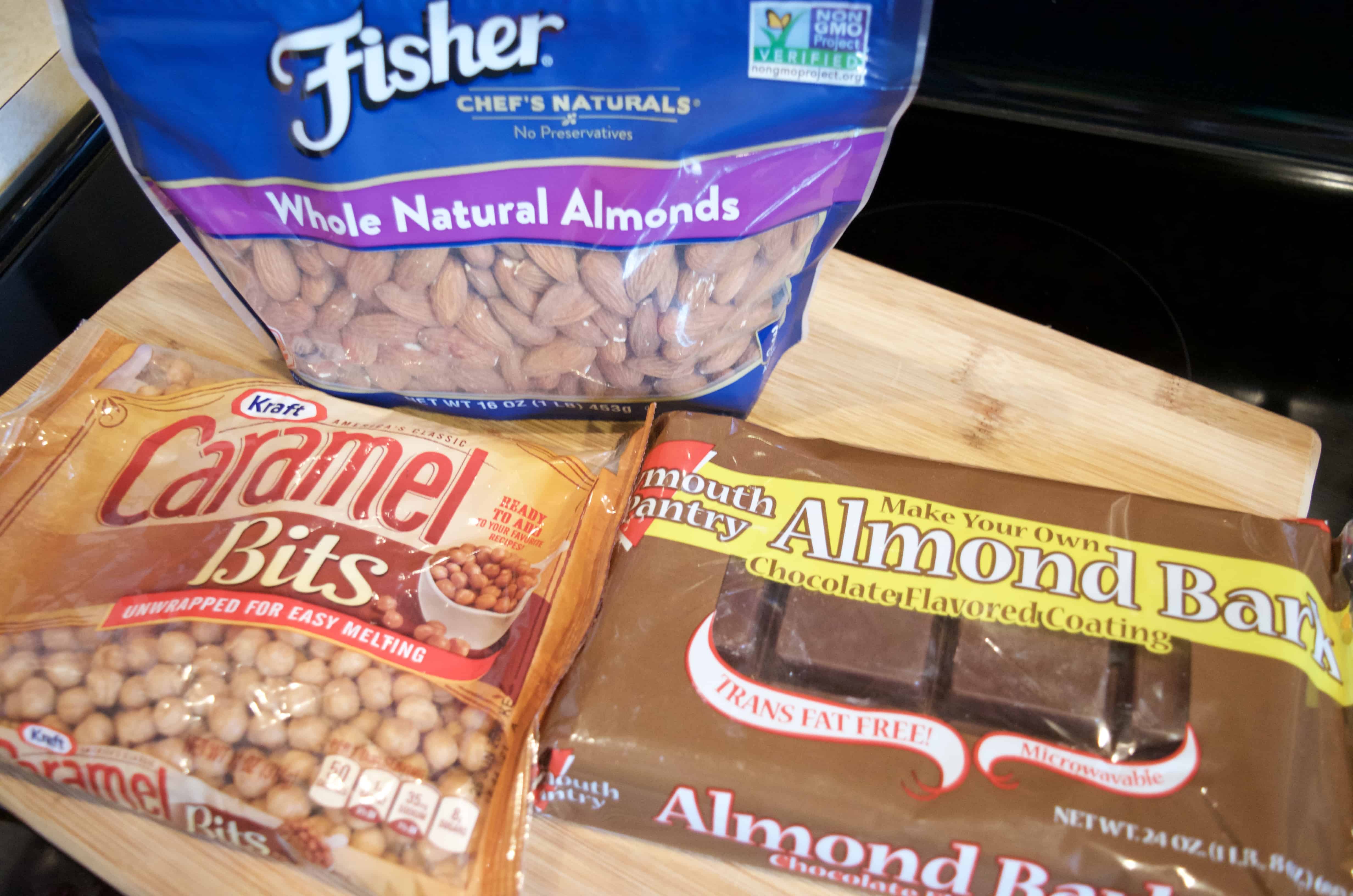 *Caramel Baking Bits 
*Chocolate Almond Bark 
*Pecans OR Almonds (whole)
Turtle Candy Directions: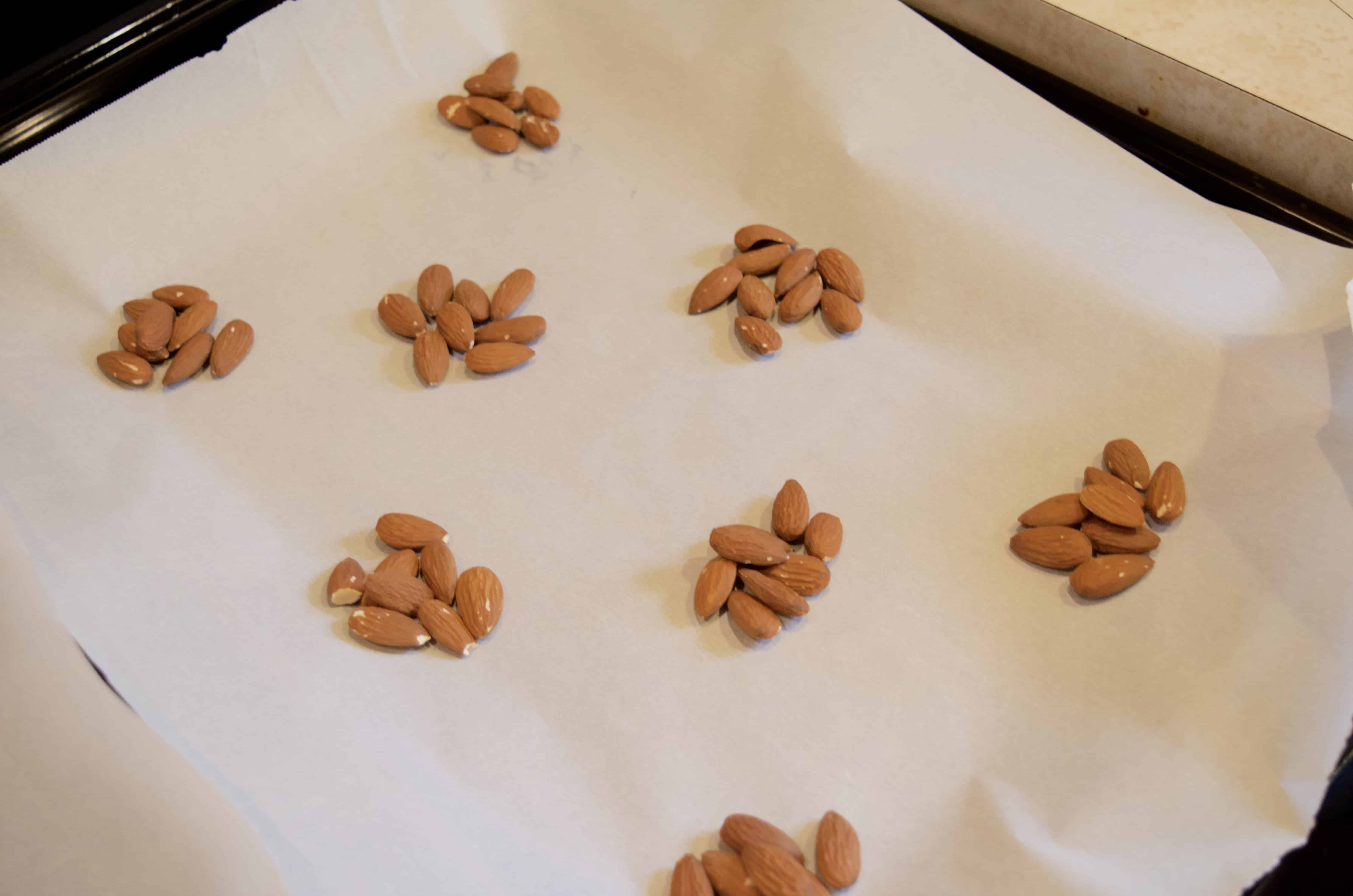 Group 7 whole almonds in separate sections spaced out on a baking sheet lined with parchment paper.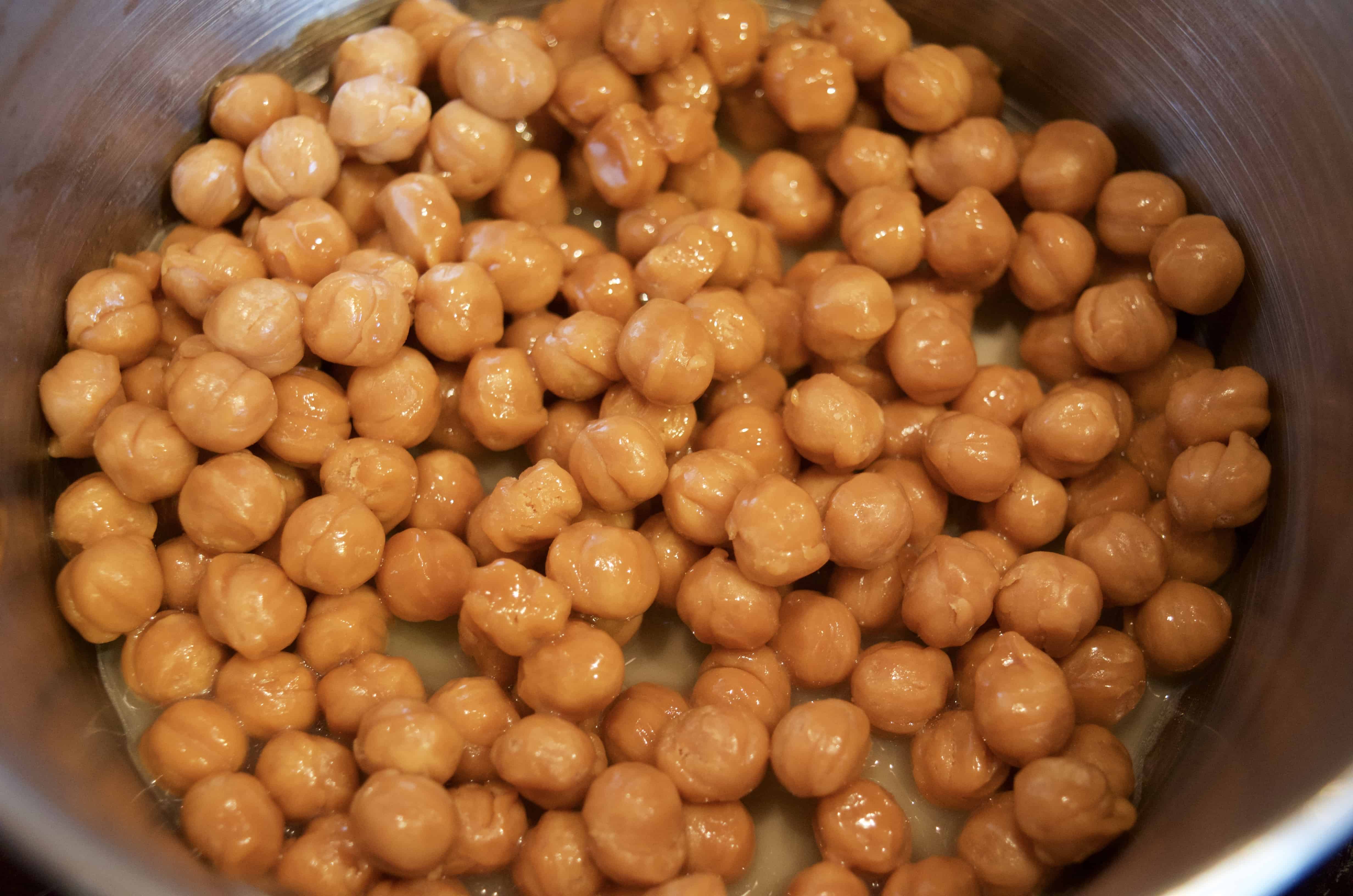 2. Melt your baking caramel bits in the microwave per instructions on the bag.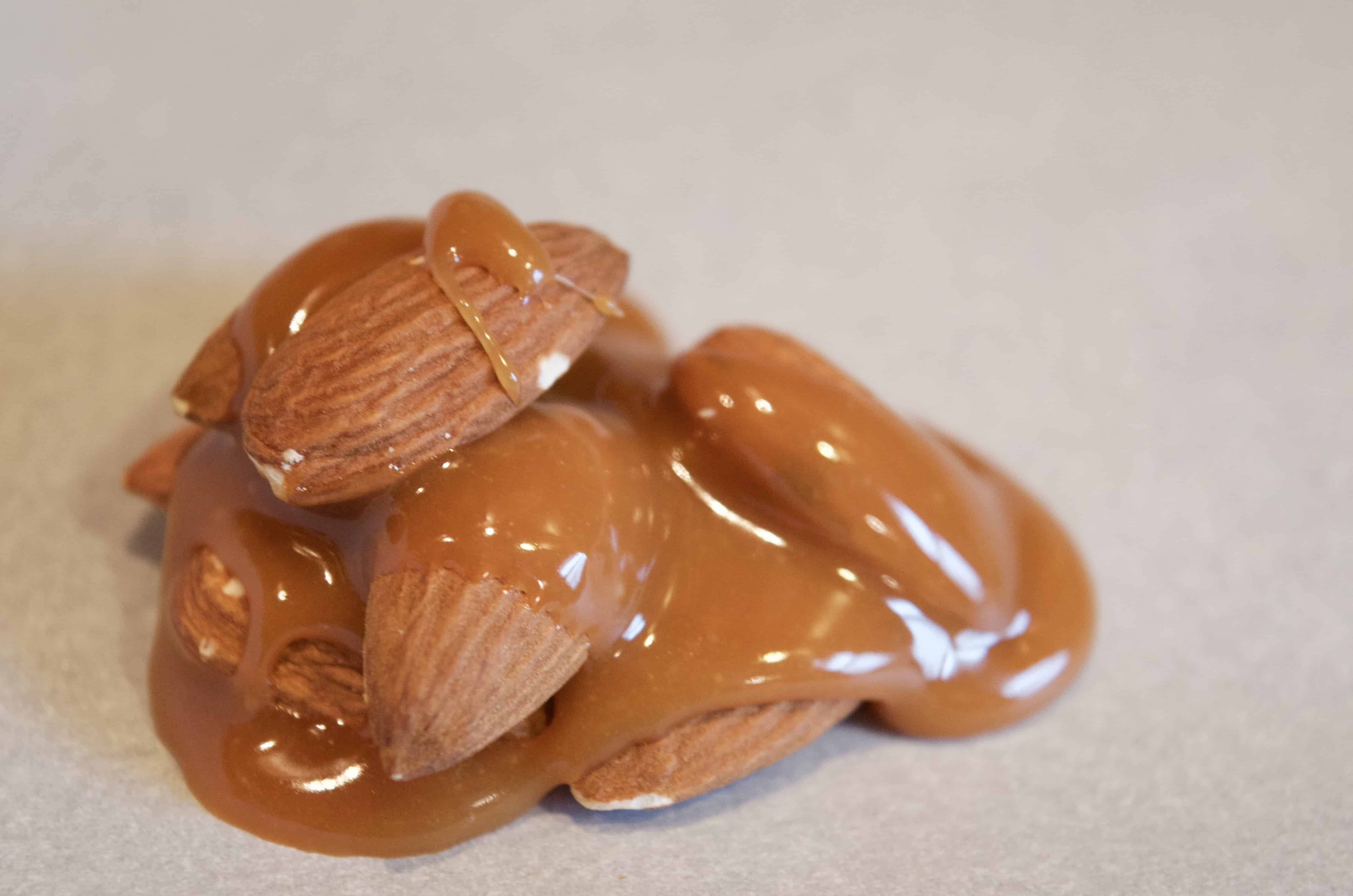 3. Once the caramel is melted simply spoon some onto your group of pecans or almonds ensuring that each almond has caramel on it (this helps it cluster together). I wanted my Turtle Candies to be more clustered than flat so I positioned 4 almonds side by side, added a small amount of caramel, and then carefully stacked almonds on top of the pile adding a bit of caramel and more almonds as I went. It takes a LOT longer but if you don't want flat Turtle Candy this is the way to go! Either way it tastes the same!
TIP: As soon as you are finished with the caramel/almond clusters place the entire baking sheet in the freeze to harden as you are melting your almond bark!
4. Melt your almond bark per instructions on the packaging. Using a fork carefully scoop up your caramel/almond clusters and dip it completely into your melted almond bark. Then place it back onto the parchment paper to harden.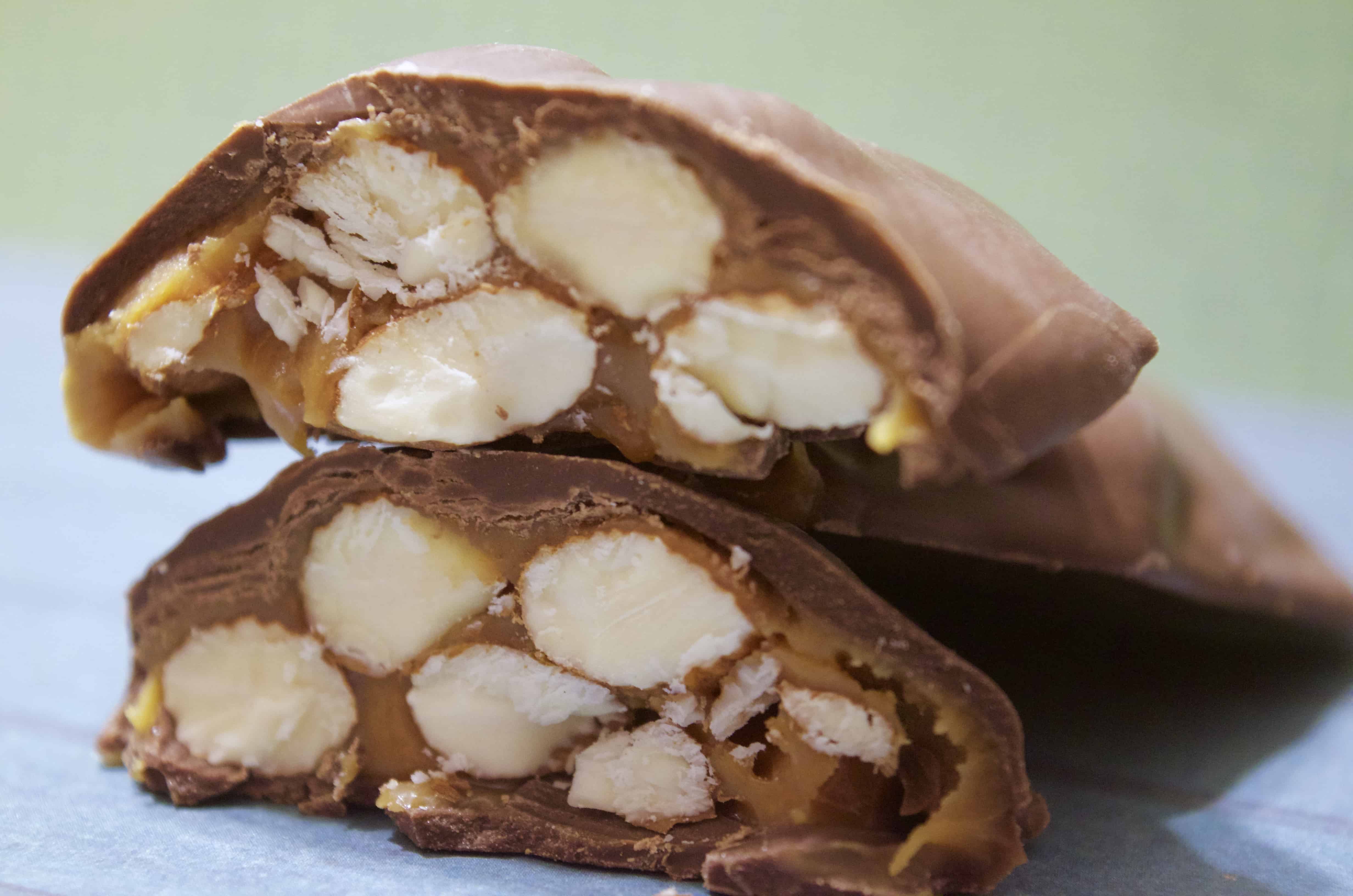 They are ready to eat once everything has hardened! It's SO SO easy to make these amazing candies! These turtle candies are SO SO expensive to buy – you can make a TON more for the same price! They are a beautiful gift for Valentine's Day, Christmas, or for any other special occasion!
Wrap up and package in a

treat box

!
Click below for some of our other recipes!