Creamy Candy Melts – Simple No Bake Recipe for Kids
This post may contain affiliate links, view our disclosure policy for details.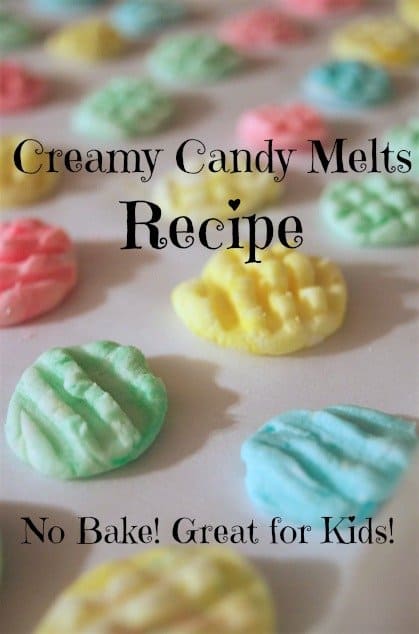 My 7 year old son has really turned into quite a chef in our house so over the holidays I wanted some new and interesting no bake recipes for him to experiment with – he made these Creamy Candy Melts almost completely by himself! Believe it or not I originally found the idea on an essential oils website but they are AMAZING and impossible to ruin!
I couldn't believe how incredible these tasted! I normally prefer chocolate desserts but I am totally addicted to this sweet creamy morsels! They are gluten free and dairy free too! Plus I love that they are small treats for when the kids get a hankering for something sweet.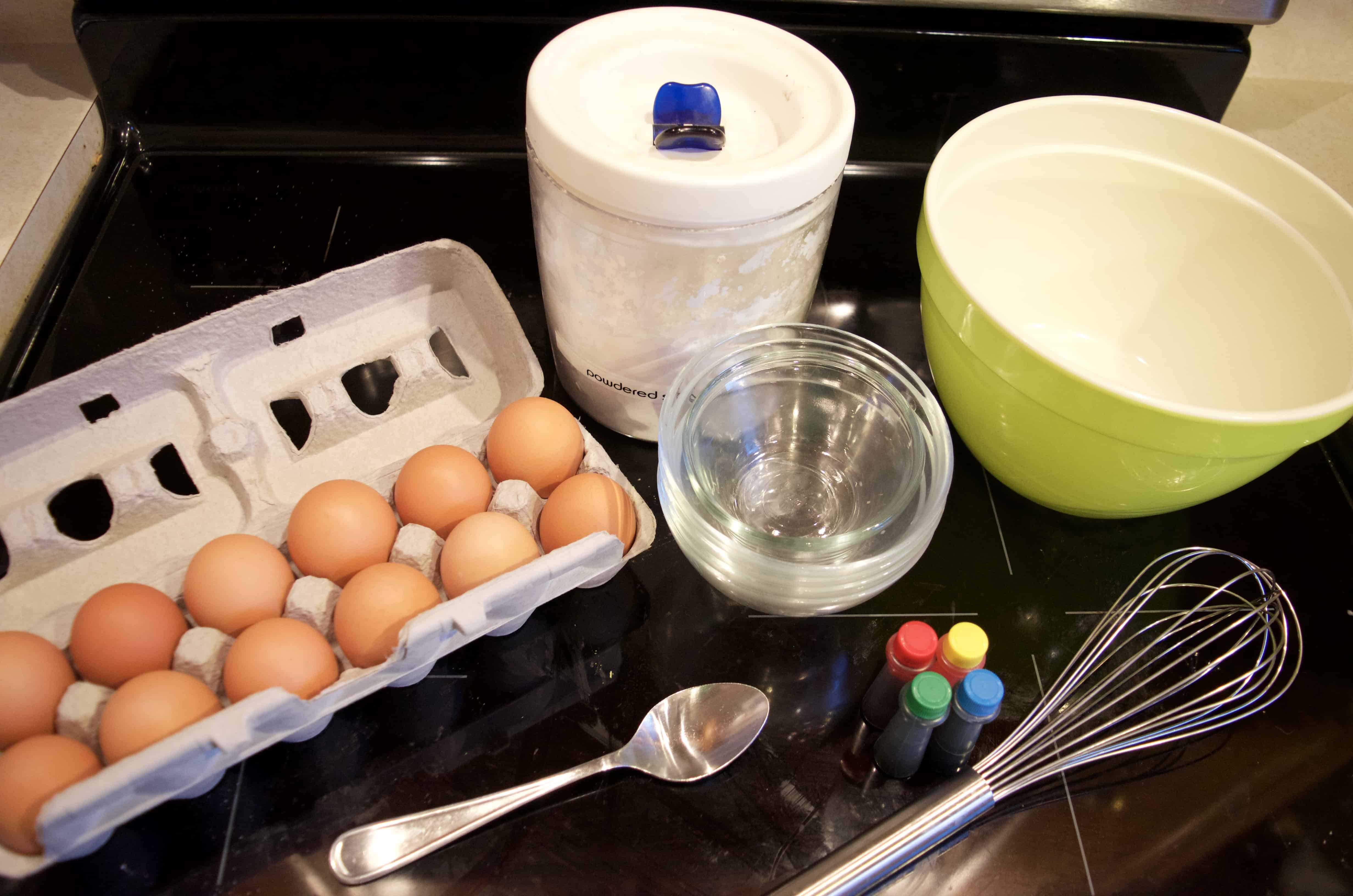 Creamy Candy Melts Ingredients:
1 egg white
3 cups powdered sugar
optional – food coloring
optional – essential oils or flavors to taste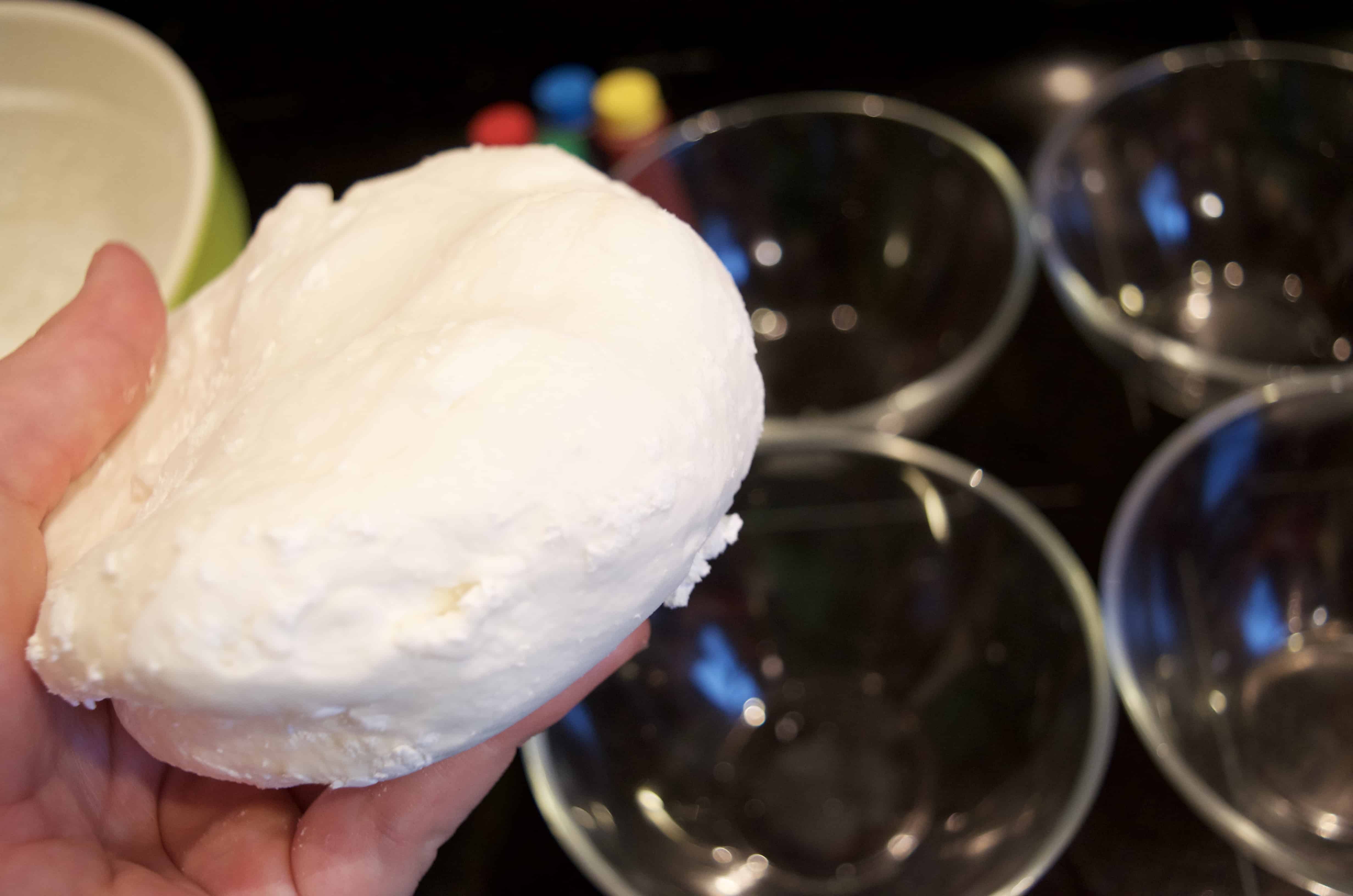 Creamy Candy Melts Directions:
Seriously – you can't go wrong with this recipe. If my 7 year old can do it on his own you can too!
Beat one egg with a whisk until it is frothy.
Stir in powdered sugar until it is too stiff to whisk. (We ended up switching to a spoon about 2 cups in since the mix kept getting stuck in the whisk.)
When the mixture is too thick to stir use your hands to knead in more powdered sugar. I ended up using almost 3 total cups of powdered sugar.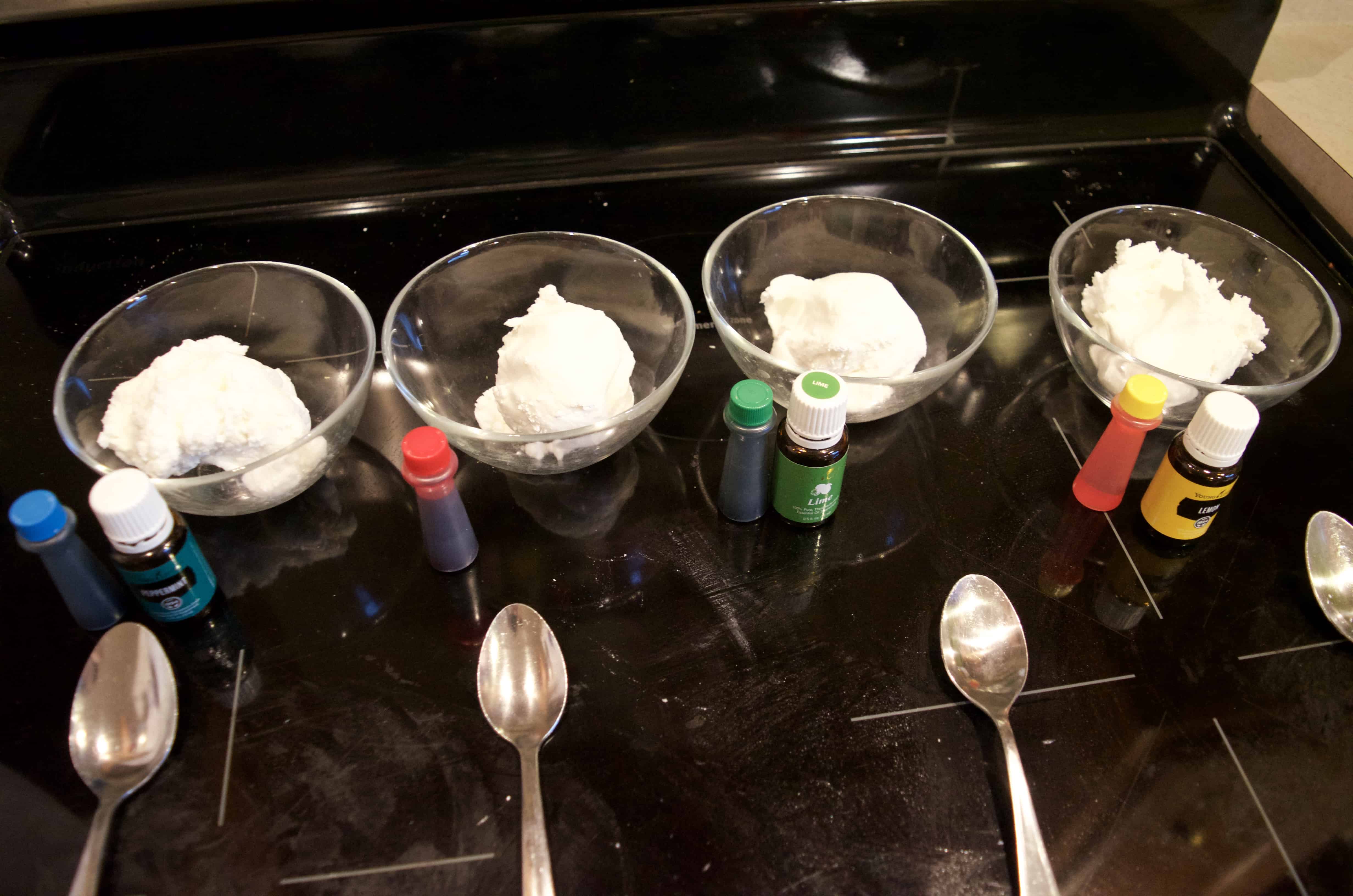 4. If you want to keep this recipe nice and easy skip over this part about the colors & flavors! We then divided our dough into 4 smaller bowls and added a few drops of food coloring and essential oils for flavoring. NOTE – the mixture gets stiff and hardens quickly so plan to work your colors and flavors into your dough quickly!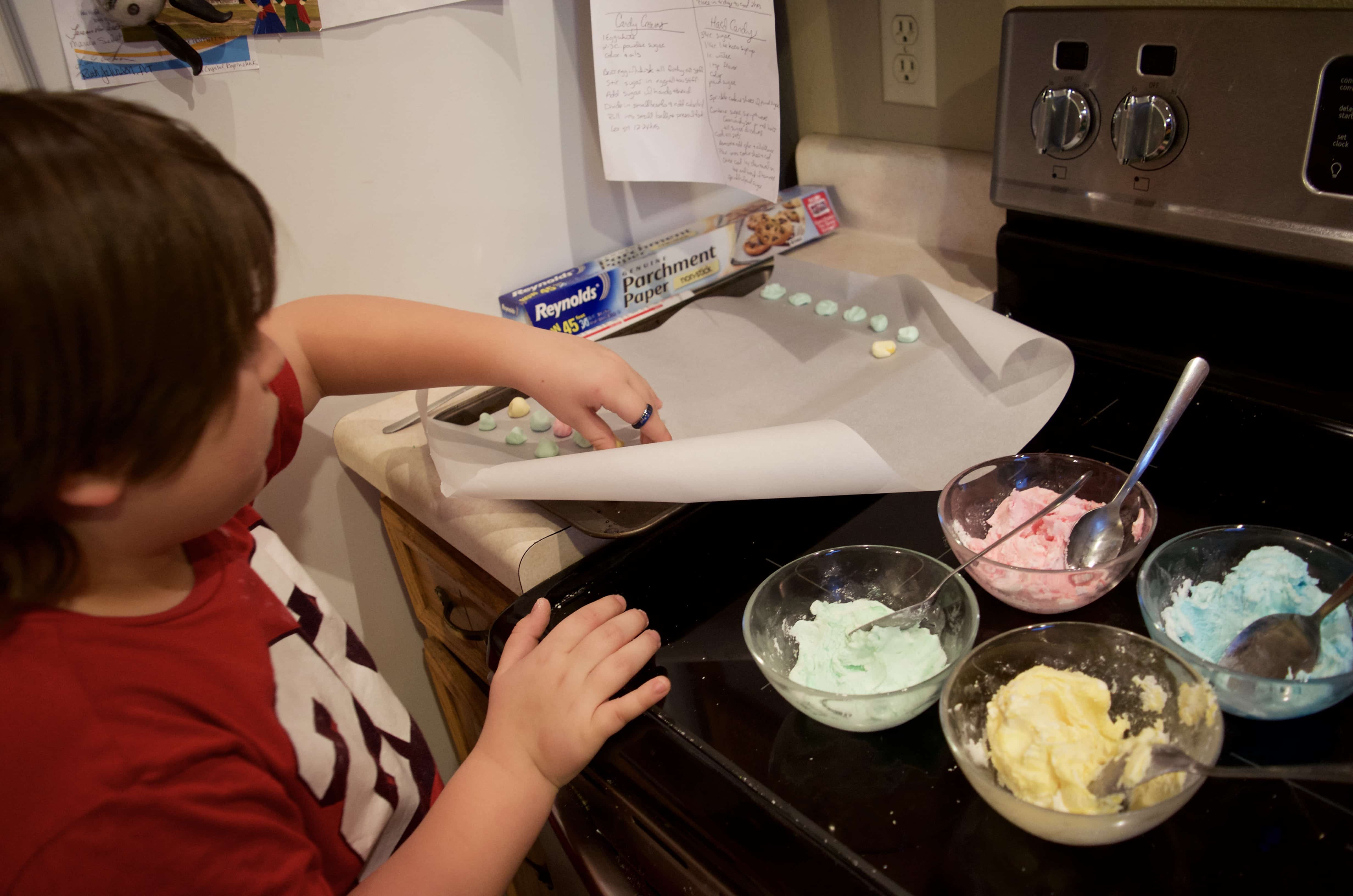 5. Once you've added any color/flavor that you want roll the dough into tiny 1/2 inch or so balls (there's no exact here) and press onto parchment paper with a fork.
6. Let sit for 24 hours to harden  or if you're worried about the egg white then pop them in the oven at your lowest setting for 15 minutes then store in a sealed bag or container!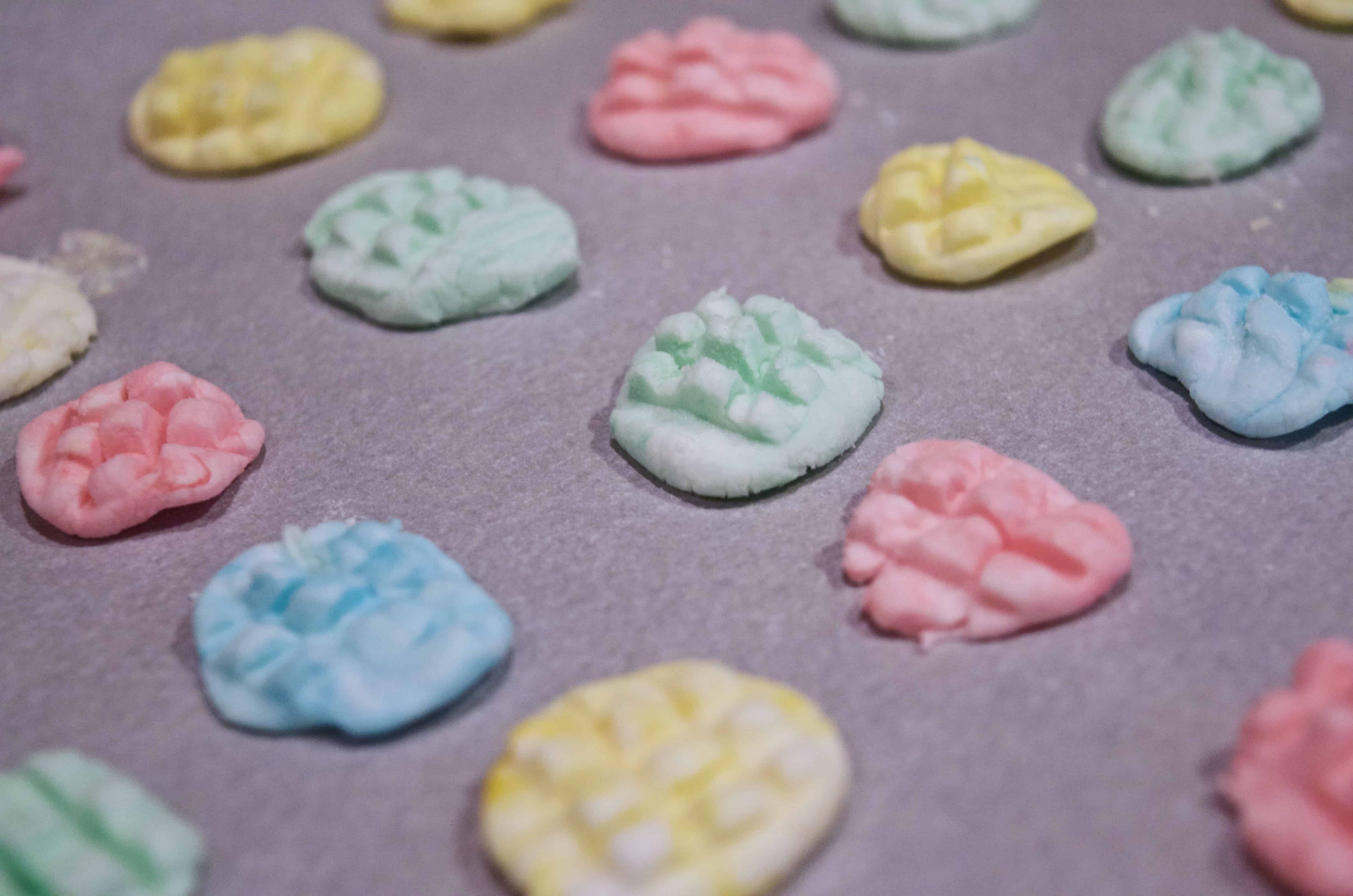 We actually made a criss cross pattern with a fork on our dough – they sort of look like sewer caps!
My son got creative after a while and started mixing colors and flavors together for multi-colored creamy melts.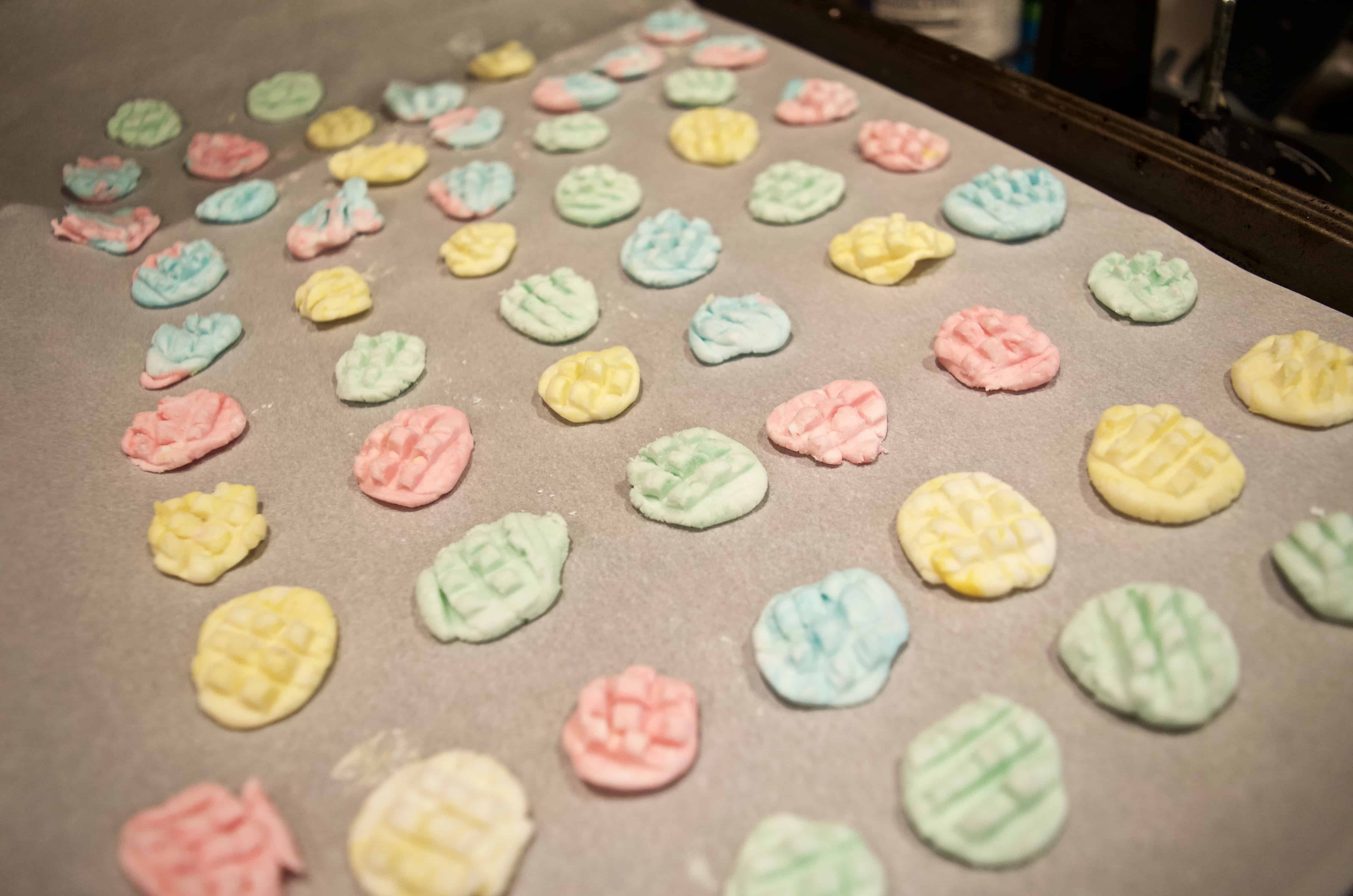 The recipe makes enough creamy melts to cover one large baking sheet.
TIP: I doubled our first batch which I do NOT recommend. I thought I'd save time and double the batch but the dough gets stiff at the end it is tiring to try to work the flavors and colors into stiff dough! I would make one batch, and when finished go back and make another batch.