Off the Beaten Path – the Lost Towns under Lake Red Rock, Iowa
This post may contain affiliate links, view our disclosure policy for details.
If you are up for a fascinating and chilling read you would be interested to hear about the Lost Towns of Red Rock which is about 20 minutes from where I lived in Iowa.
I will give you the condensed version and show you some incredible photos I took to go along with this chilling tale. If you read through the comments you'll find plenty of information from locals too!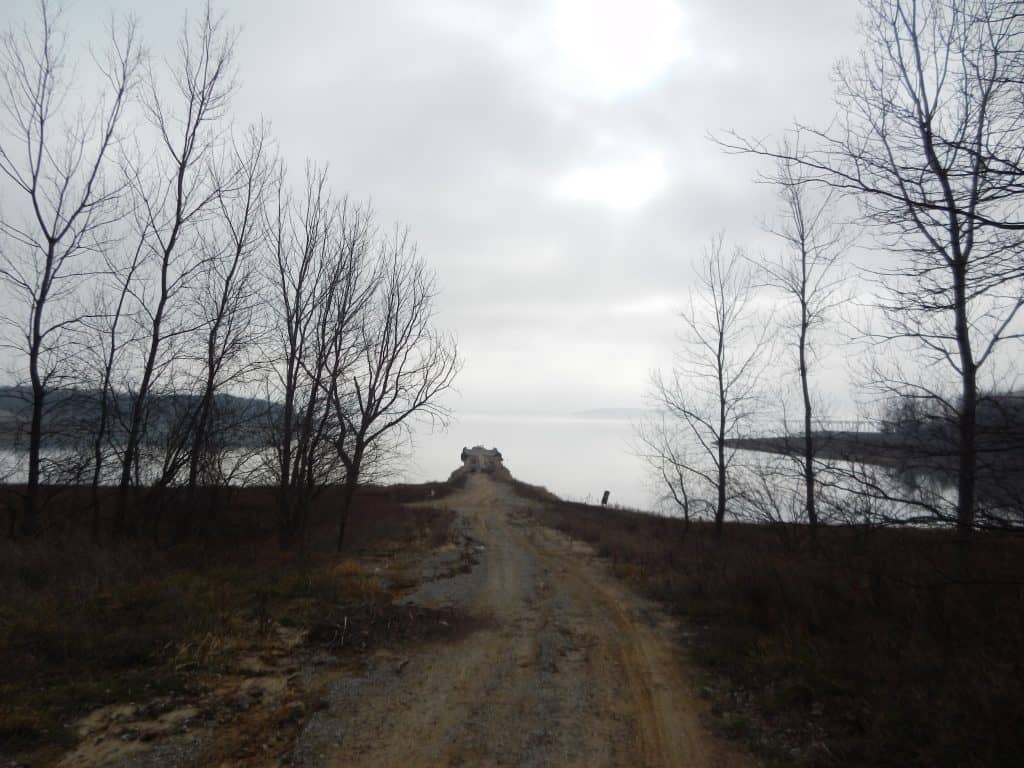 Lake Red Rock, now the largest lake in Iowa, once had six towns there….that are still there today….under the lake. What you see here is all that is left of the town of Fifield. The lost town of Cordova is not too far away.
We were out for a drive this morning and saw this dirt road that appeared to end into Lake Red Rock so we pulled over and walked down the road. We noticed that seagulls seemed to be just standing on top of the water. That's when we realized we had found one of the lost towns.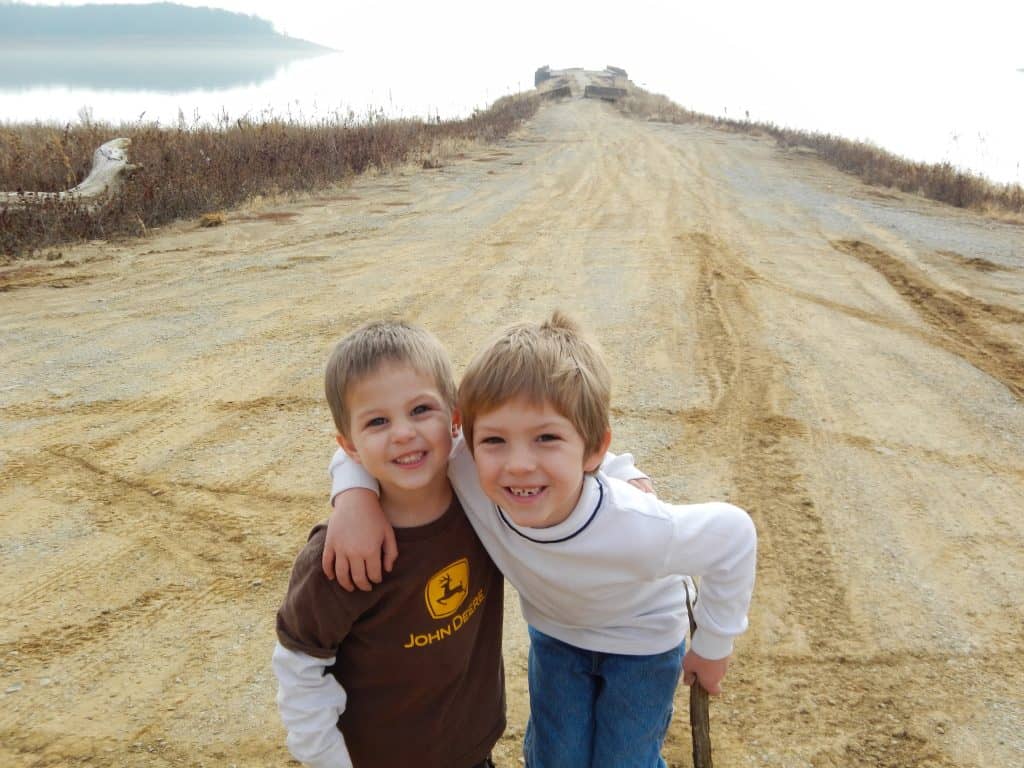 Back in the mid 1900's a dam was created to help re-route river waters back to neighboring towns. Things went wrong, the river flooded too fast and 6 towns were lost forever.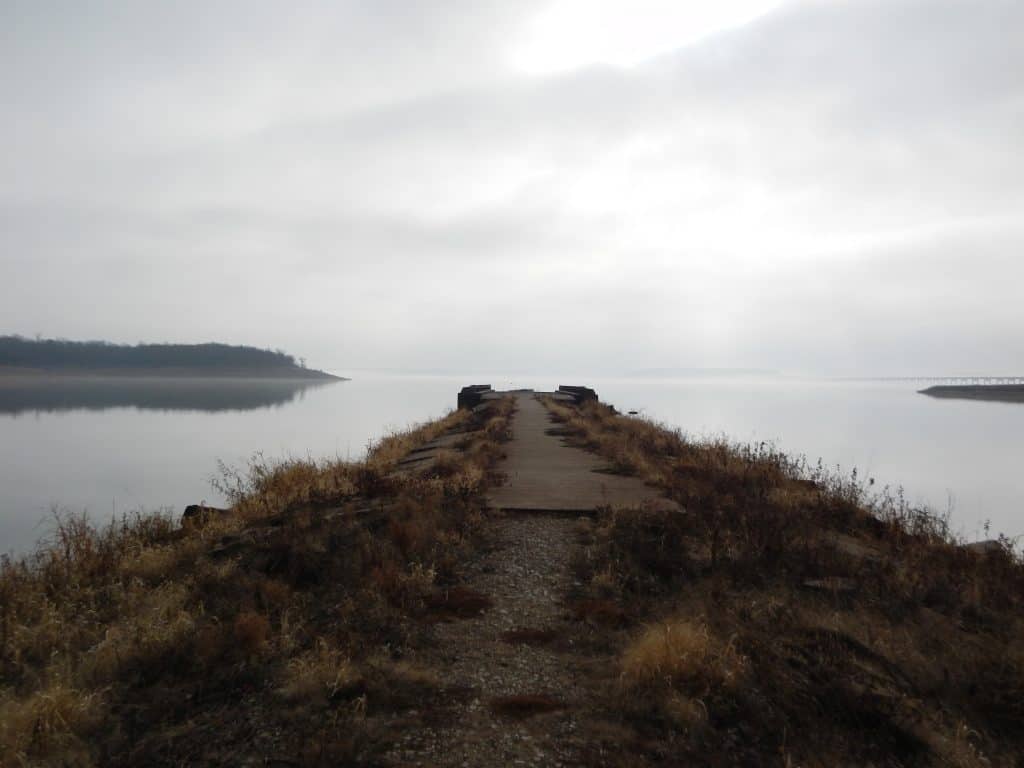 The dirt road that we walked down on took us to what was left of a road in one of these lost towns.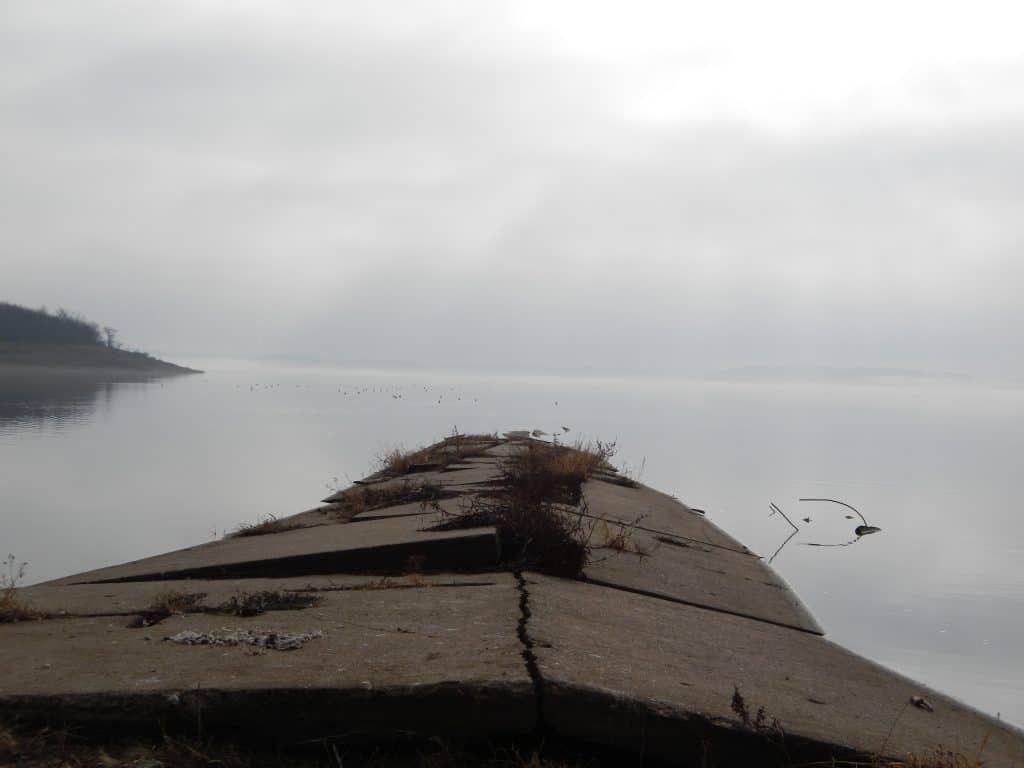 If you look carefully out over the water you can see something sticking up in a few places. Whether it's just debris or remnants of the old town I don't know. Someone in the area had told me it was pieces sticking off of the tops of buildings but I'm not sure if that's true.
It was a bit eerie but an interesting history lesson for our kids to learn this morning.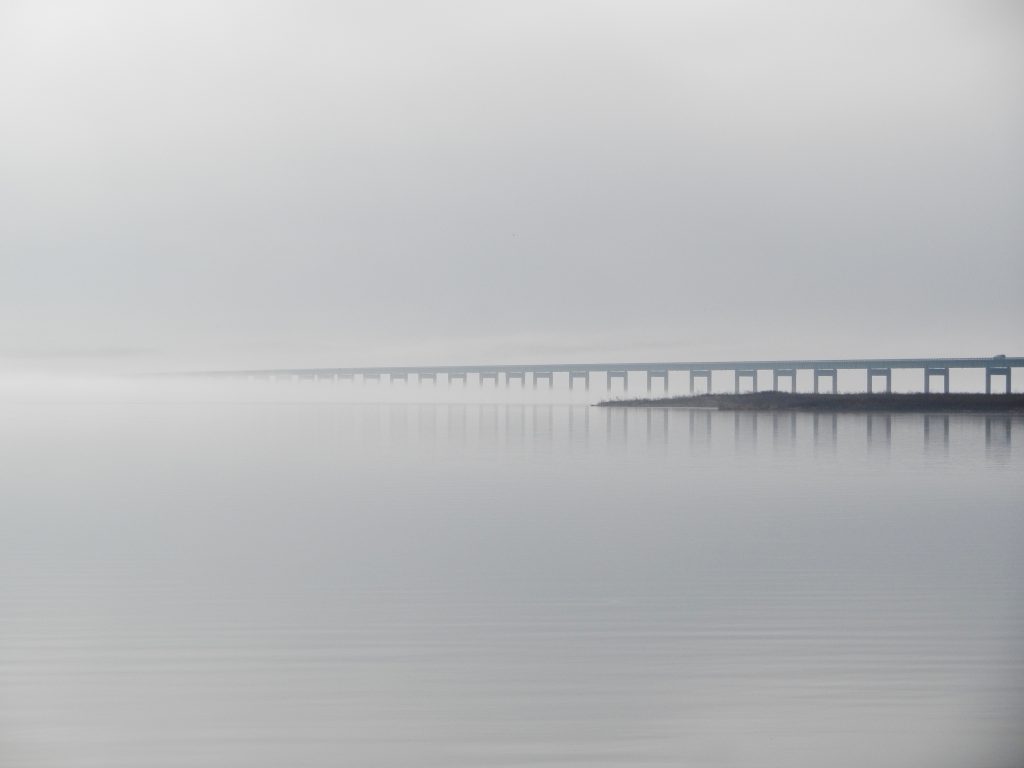 What made it even more eerie is that we had incredibly dense fog which blocked most things from our vision.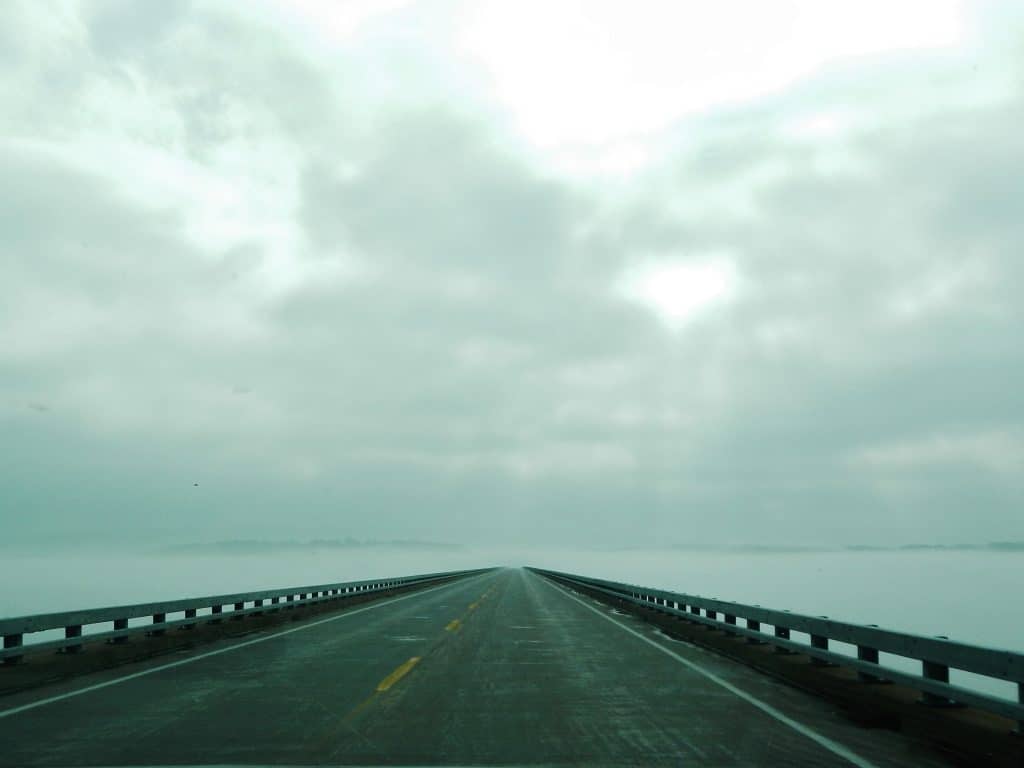 This is on the same bridge that I pictured above covered by fog. It was so weird to drive on it. We couldn't see where the road was going and there was no one around.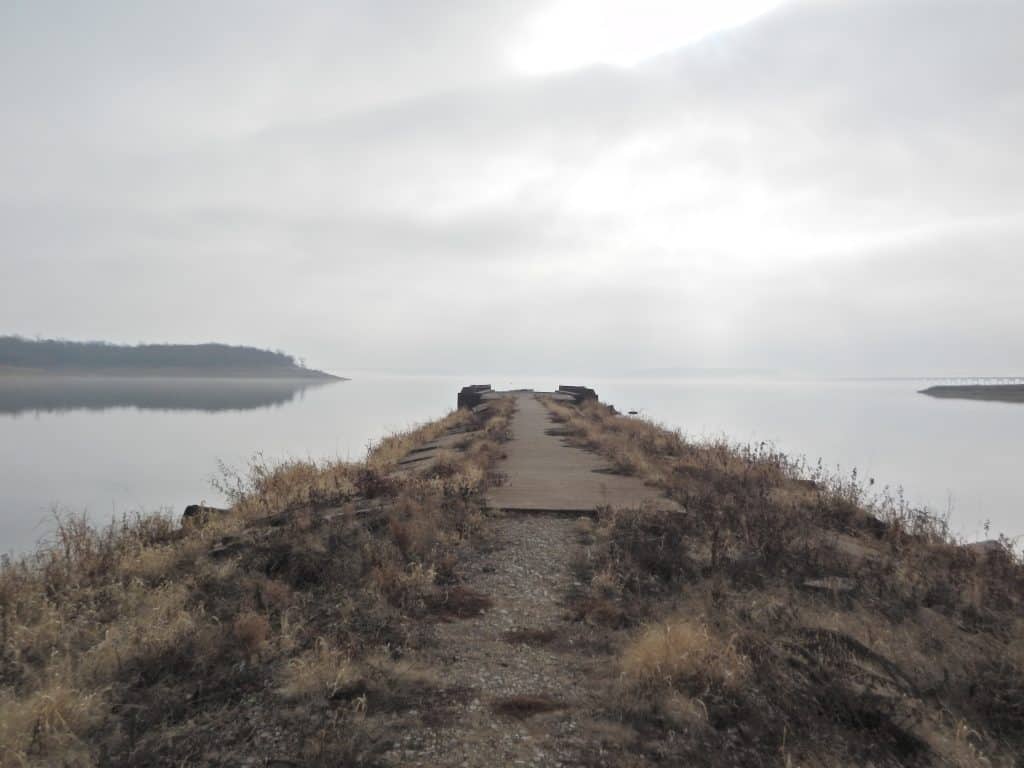 So if you're up for a good read and an interesting history lesson you should read the brochure from Marion County about the 6 lost towns under Lake Red Rock. The brochure is informative but not extensive. I would love to learn more about this tragedy and scout out the areas of the lost towns!
Take a 90 Second Trip to Alcatraz Island: