Make Your Own Cold Summer Treats – Chocolate Covered Bananas
This post may contain affiliate links, view our disclosure policy for details.
Looking for a cool summer treat that's a great and tasty alternative to popsicles? How about Chocolate Covered Bananas? YUM!
Just peel your bananas, put them on a stick, and freeze them.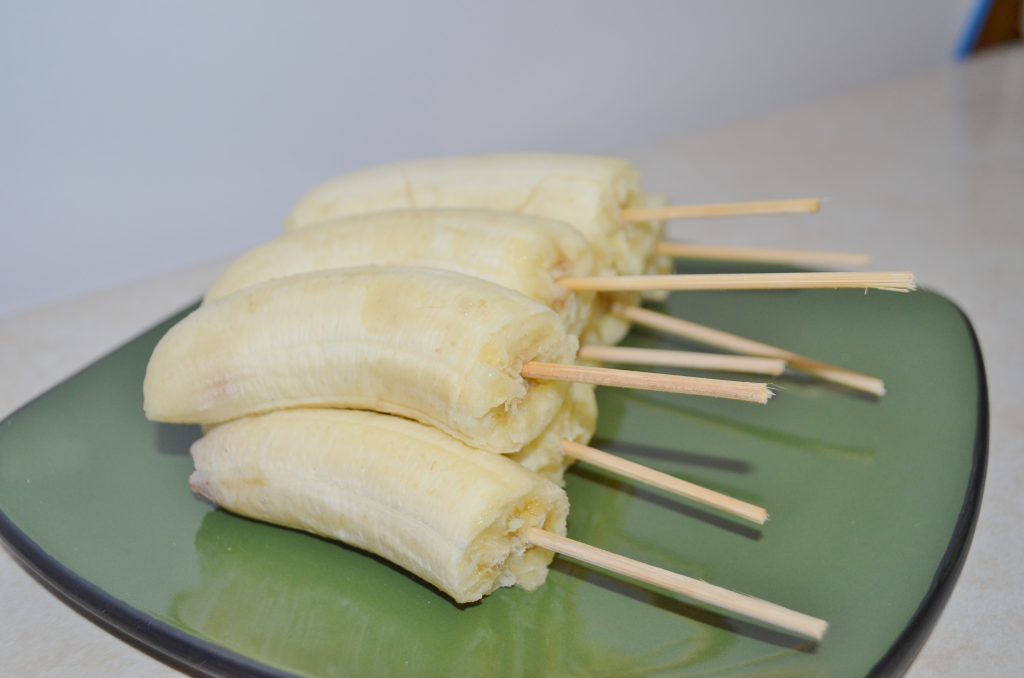 Dip in chocolate and let dry for a few minutes and voila!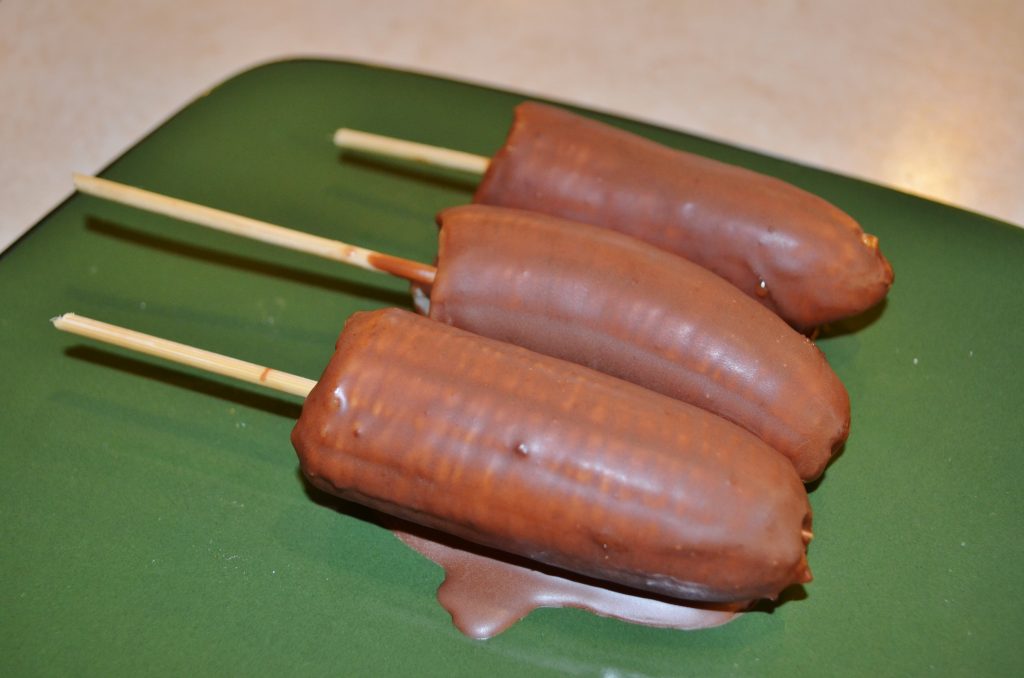 You can just melt a bit of chocolate chips with some vegetable oil but we actually bought a chocolate dipping pouch in the produce section at the grocery store for just over $1. You don't even have to add the chocolate if you don't want! Just hand the kiddos a frozen banana on a stick and on a hot day they'll love it! 🙂