Pre-Made Dry Ingredients Pancake Recipe
This post may contain affiliate links, view our disclosure policy for details.
Want to save some money by making pancakes from scratch but don't have time (or energy!) to pull out all the ingredients on a lazy Saturday morning? Have a family member with food allergies? We like to pre-mix our dry pancake batter so that it's easier to grab during the week for breakfast and then throw it into the freezer for storage! Plus we make triple batches so that we have some to freeze! One small chunk of time pre-making these and we're set for quite a while!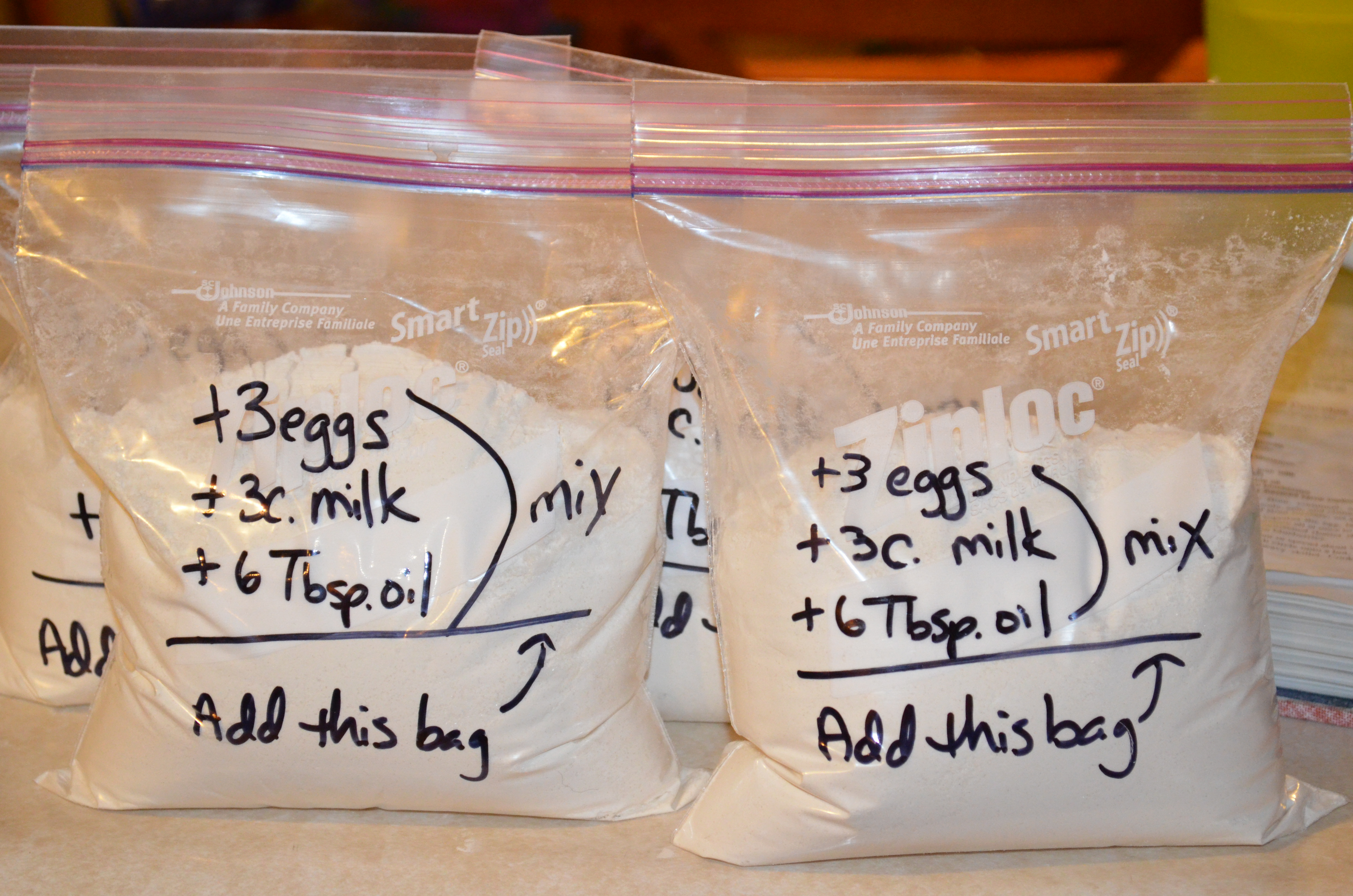 Before adding your ingredients write the rest of the recipe on the bag as you see above so you will know what else to add to each bag when you pull it out for breakfast. Write: Mix 3 eggs, 3 cups milk and 6 Tbsp. oil, then mix it with the dry ingredients bag.
Then I pour ALL of my dry ingredients directly into a quart sized bag.  I have added into each bag:
3 cups all purpose flour
3 Tbsp. sugar
3 tsp. baking powder
3/4 tsp. baking soda
3/4 tsp. salt
That's it! Throw it in the freezer until you need a triple batch of pancakes!! When you're ready for breakfast mix the 3 items listed on the front of your bag, dump your dry bag ingredients into the bowl, then make your pancakes! Freeze what you don't eat for a quick weekday breakfast for the kids! It's that easy and so much cheaper than purchasing ready-made pancakes at the store!