Make Your Own Salt Dough Christmas Ornaments – Sensory Alphabet Letters
This post may contain affiliate links, view our disclosure policy for details.
The boys & I decided last week to make some Christmas Ornaments out of "Baker's Clay"- which is really just some salt & flour! My mother-in-law bought me a fabulous dehydrator for Christmas and the manual had a recipe for Dough Ornaments! What fun! This is a great hands-on sensory project for the kids!
4 cups of flour
1 cup of salt
1-1/2 cups of warm water
Mix the salt & flour, then add the water. Knead until well mixed- dough should be smooth. (you can add more water or flour depending on how dry or wet it is) You can pre-color your dough if you wish, but we chose to paint it.
Press out your dough and make your own shapes! It was easier for my son to have cookie cutters, so I helped him flatten out the dough, then he picked out his own cookie cutters and 'cut' his shapes out.
If you are not particular about making the ornaments look perfect, this is a fantastic project for your kids of all ages to do "all by themselves"! Make sure you don't forget to make holes in the top for string or go ahead and attach your wire hooks into the ornaments.
Bake your ornaments for 2 hours at 300*F in the oven if you will be using a dehydrator
too. If you do not have a dehydrator, I suggest putting them in the oven about 3 hours. If you are using a dehydrator, after your ornaments have baked in the oven, place them in the dehydrator 4-12 hours, we just did ours overnight.
When they are all dry you are ready to paint! I put small amounts of paint in a plastic plate for my son, but when I was wasn't looking he helped himself to the paint and mixed it! My son LOVES mixing paint!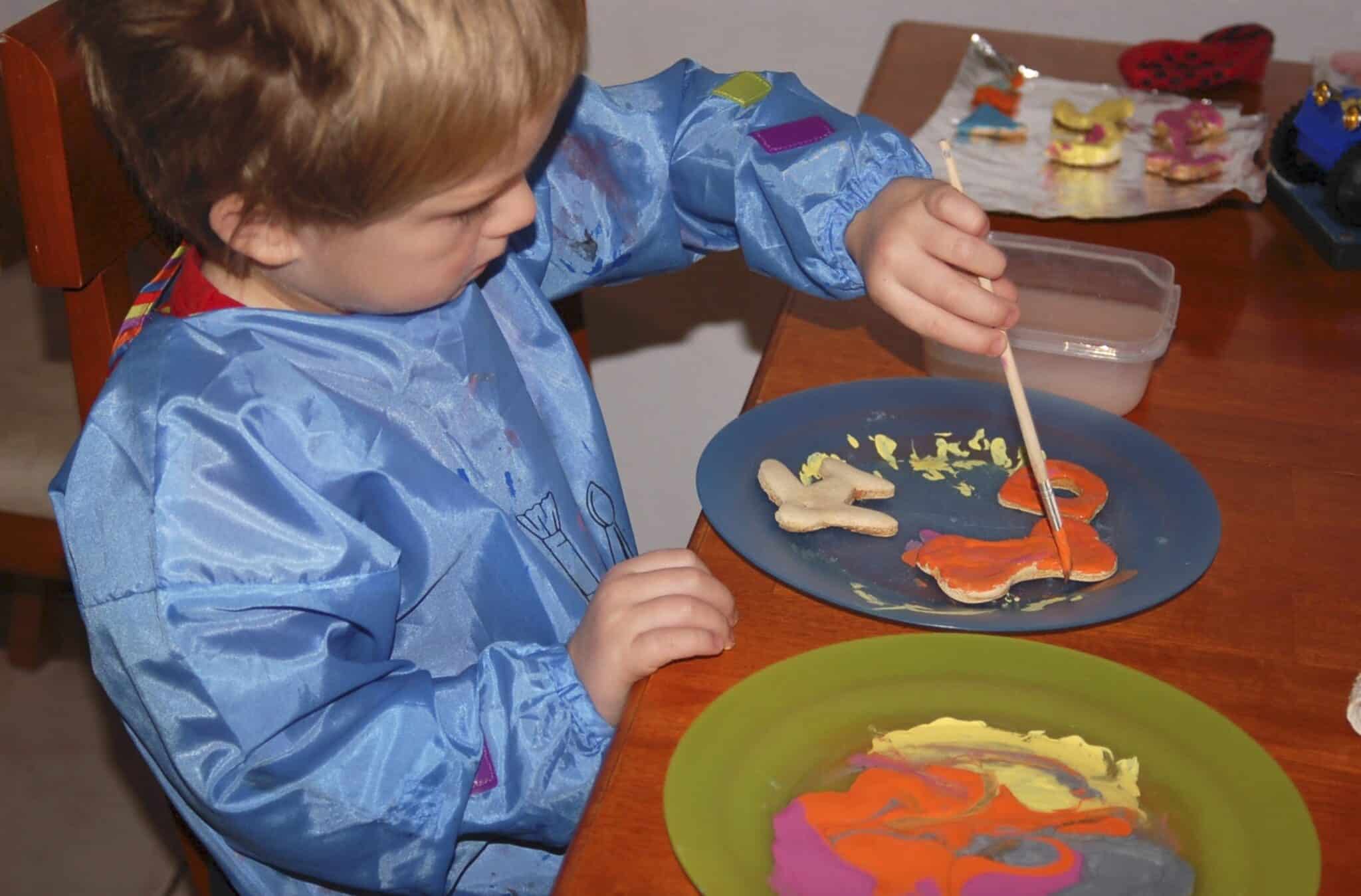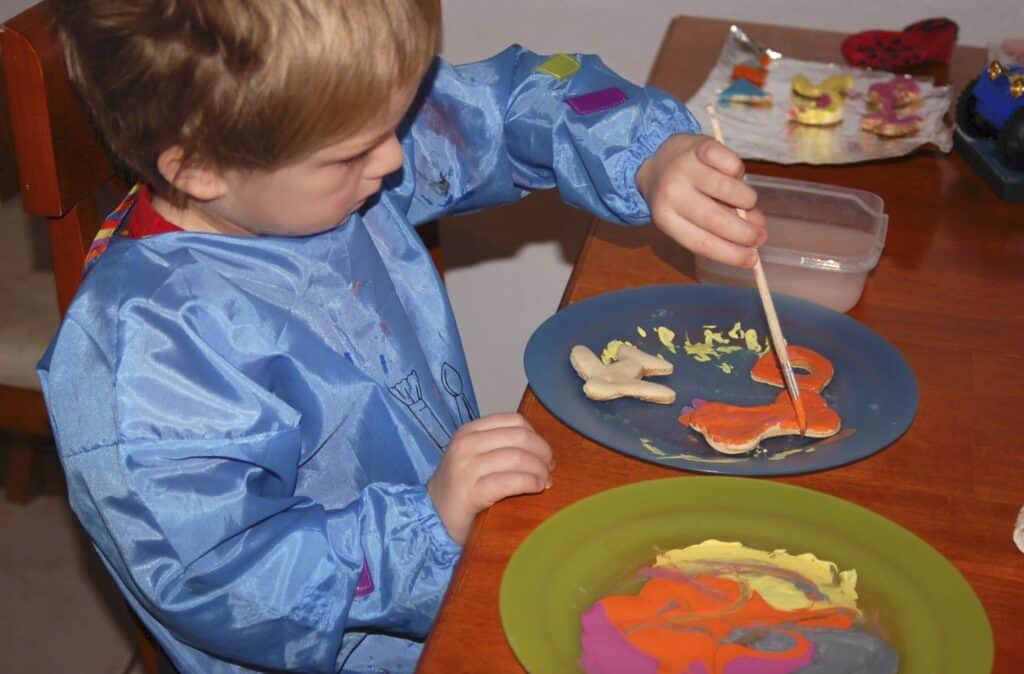 I also put his ornaments in a plastic plate as well. That way it didn't slide around all over my table. I also suggest an art smock for the kiddos! You can buy them for $2-3, or use an old shirt. We also used acrylic paint.
Even the baby enjoyed painting….after he tried biting into each of the ornaments.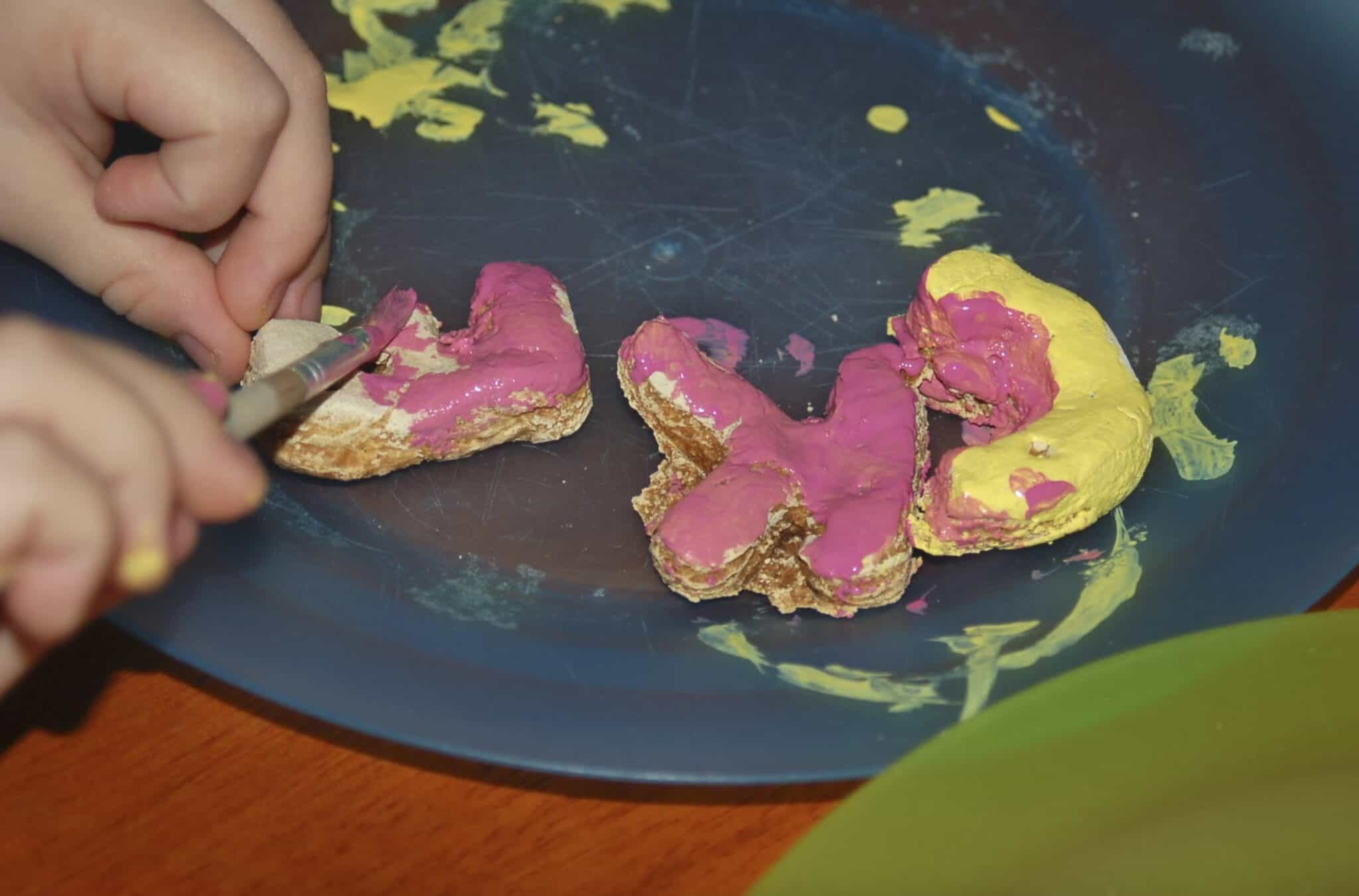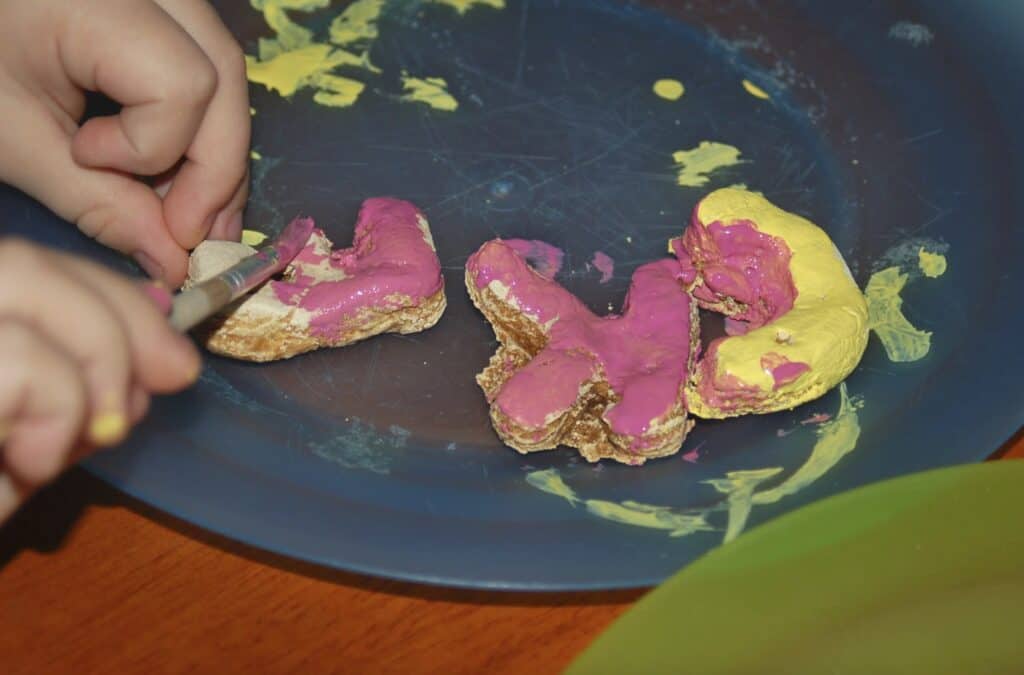 Painting is such a fun activity, I don't know any child that doesn't like to paint. My son hates coloring, but he will paint. Not only can they use their own imagination and creativity to do their projects, but it is a great idea to strengthen coordination and motor skills.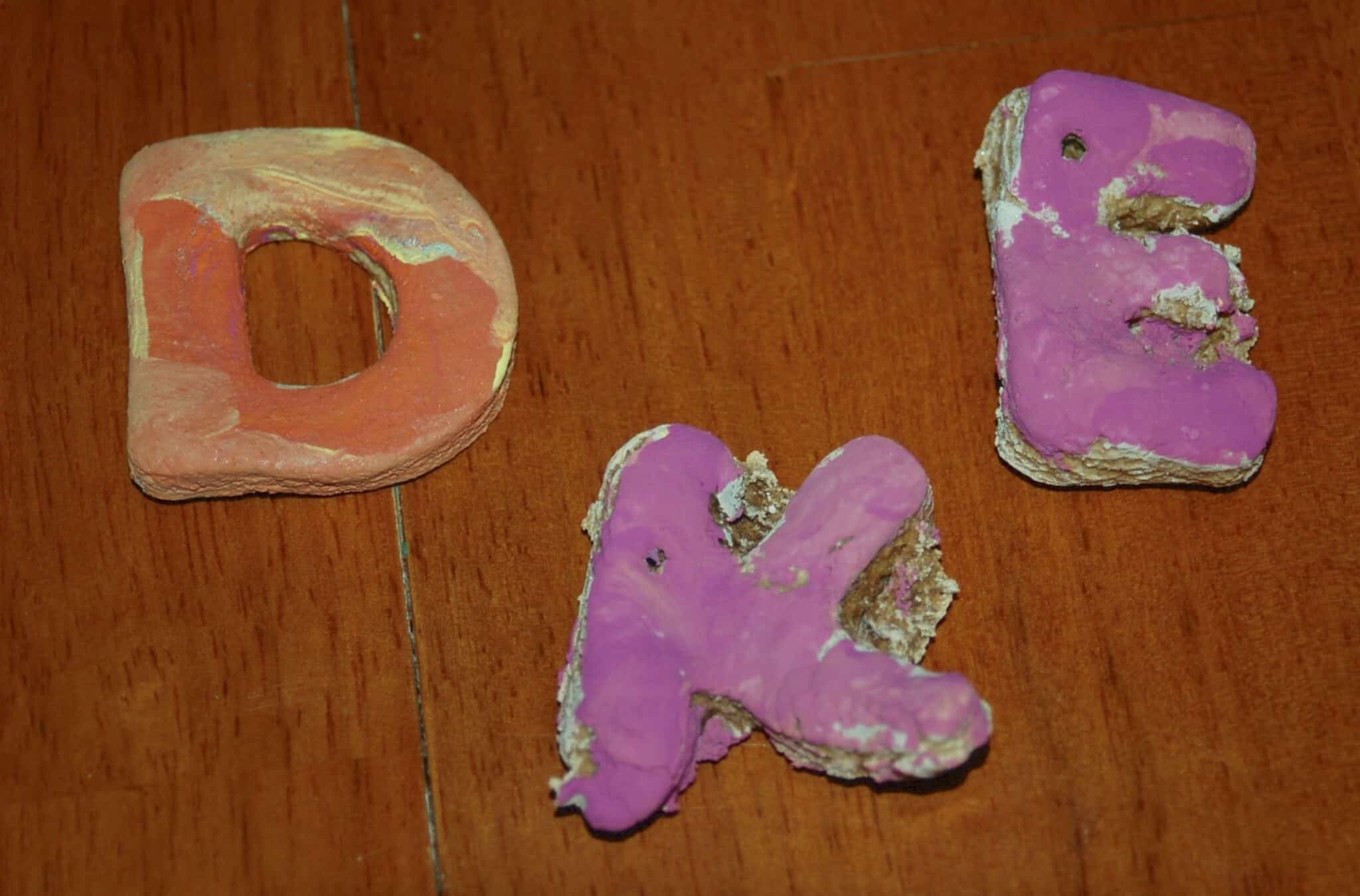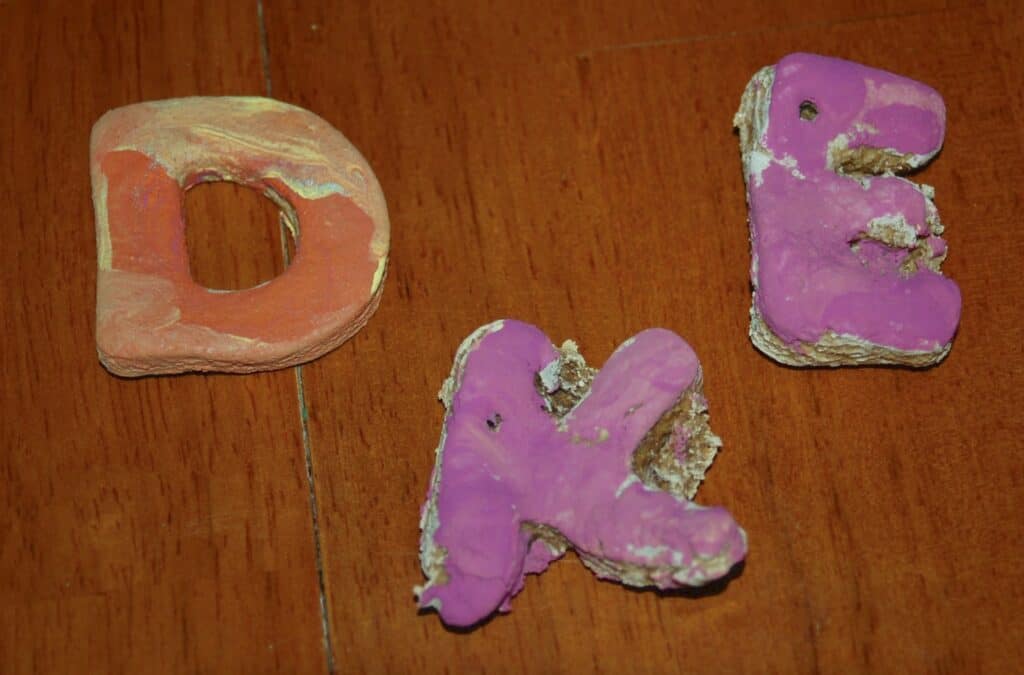 When they are done- just let them air dry! You can add a clear acrylic varnish or Mod Podge but you don't have to. It may help it last longer, but we didn't do it. I figured they will probably get broken or lost long before they deteriorate!!! Here are a few ornaments that my son made for his cousins! He made them completely by himself-no mommy help involved!