How to Make Natural Paint Earth Pigment from Nature
This post may contain affiliate links, view our disclosure policy for details.
When things get a little too hot outdoors in the summertime we like to keep our nature walks shorter. This nature activity is a great way to teach kids about the history of color exploration by making their own natural paint from Earth pigment! If you want to buy natural paint Earth pigment I highly recommend supporting these small businesses on Etsy!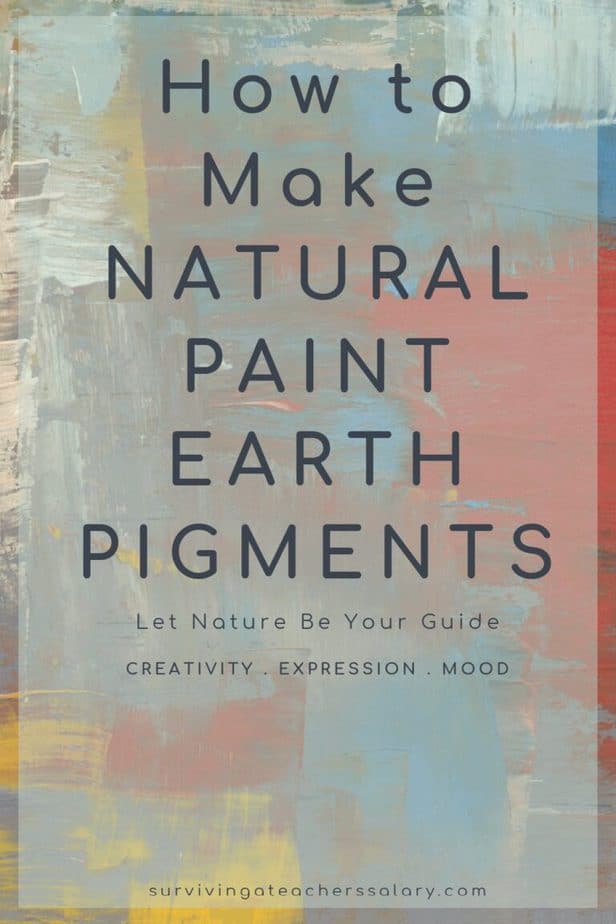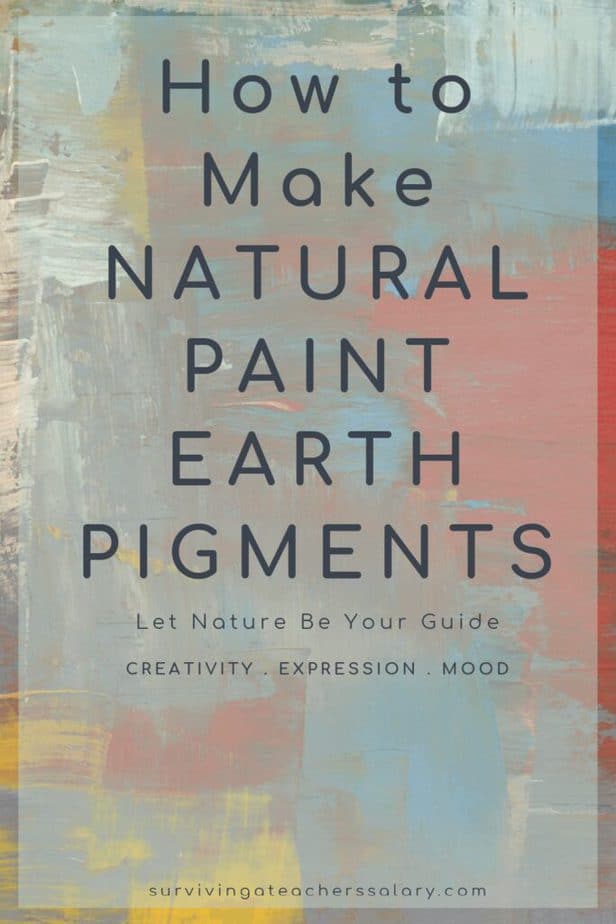 What is the difference between earth pigments and natural dyes?
There is a big difference between earth pigments and natural dyes although they are both used to add color to something. Earth pigments are made from materials that require a binder in order to use the color.
These earth pigments, or "colors of the Earth", cannot be dissolved in liquids. Natural dyes can be dissolved in a liquid and attach or bond to the material you are adding color to and change the color permanently.
Can I make paint at home?
Yes!!! This is a GREAT activity for ages 4+! You'll need adult help for younger children. There are SO MANY ways to create paint from Earth pigments, natural dyes, and yes, even vegetables! In this post we discuss how to create your own Earth pigment natural paint below.
How to Make Natural Paint with Earth Pigments:
You will need 3 separate things to create your own earth-based natural paint: pigment, binder, and solvent.
1.
How to Make Earth Pigment
What is natural paint made of?:
rocks/minerals

clay

flowers

berries

grass

spices

leaves/bark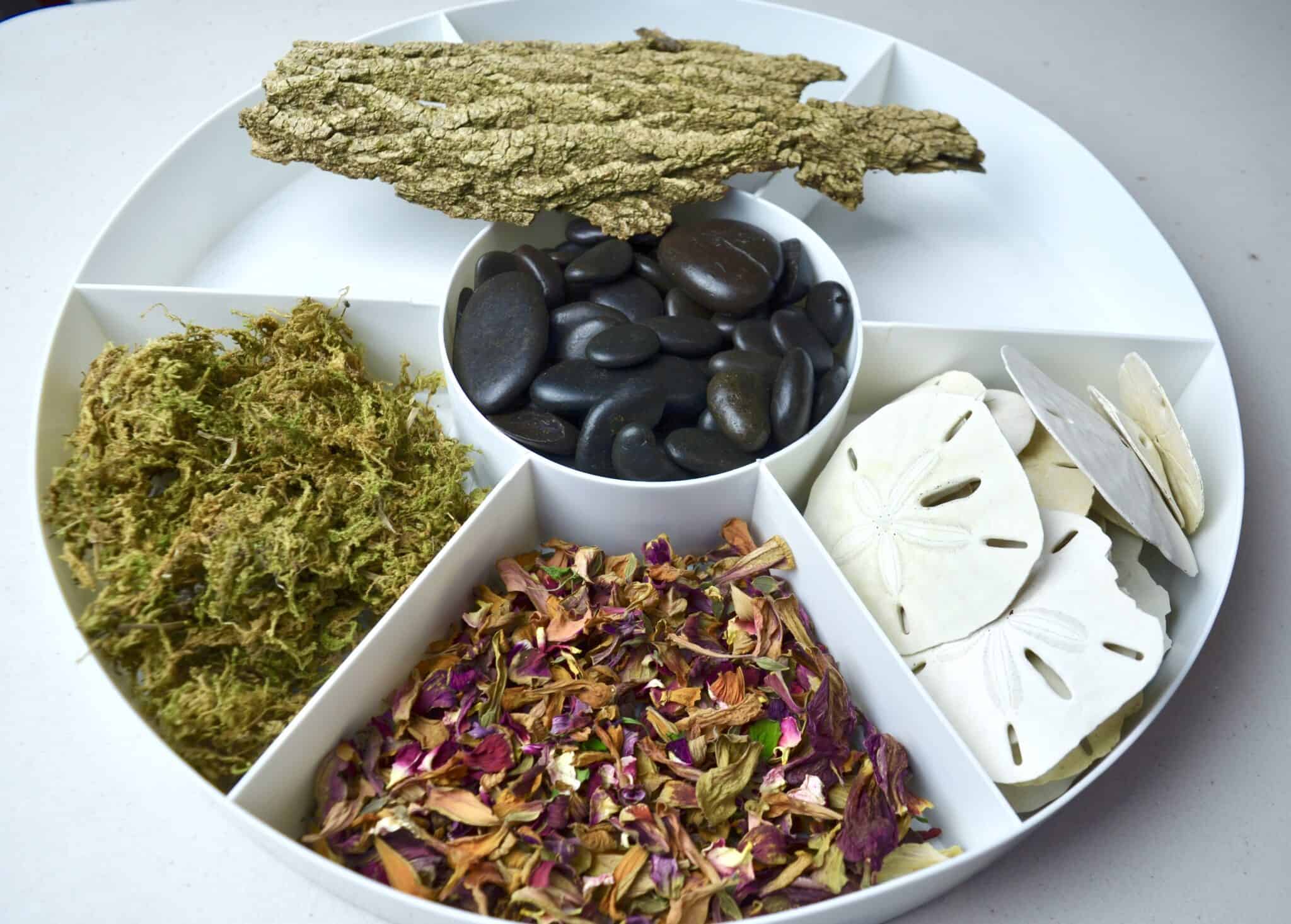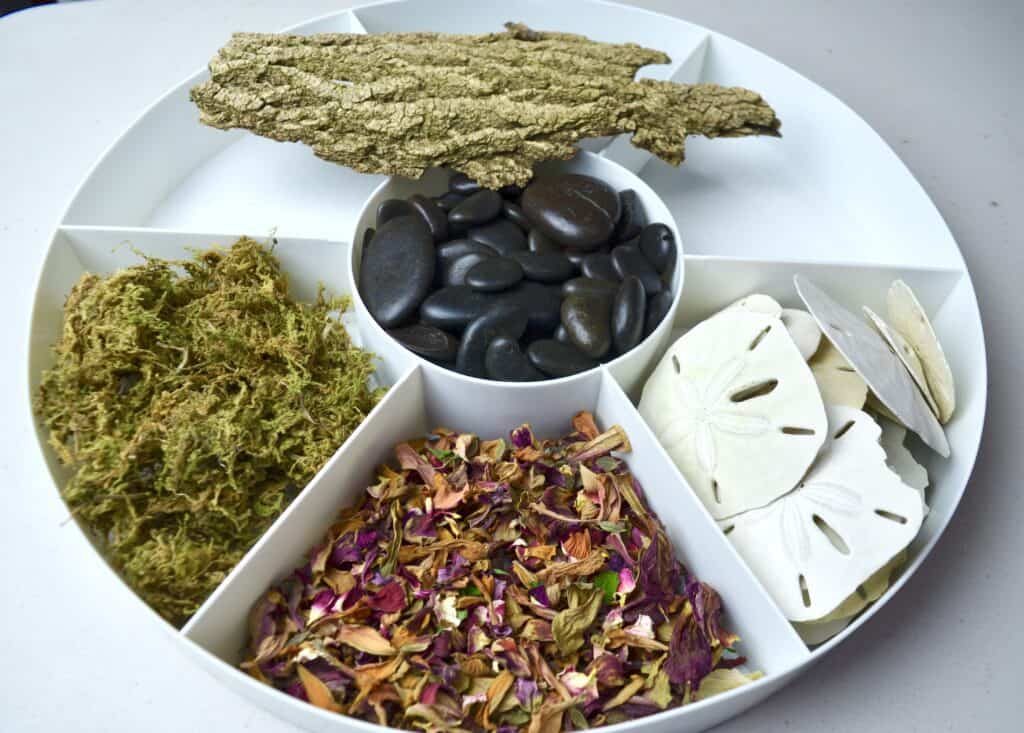 As you can imagine there were no handy paintbrushes and craft stores thousands of years ago! Everything was made by hand, and that includes creating colored pigments for pictographs, clothes dye, face paint and more! Making your own colors from nature is a fantastic way for kids to realize the work needed just to make a basic art piece! Even today artists use Earth pigments in their creative work.
Essentially all you need to do is find something from nature and grind it to a fine powder! Now, not all items are created equal! Your best bet if you're just started to explore natural paint would be finding a dry substance in nature that is fairly easy to crush. Although I did use flowers below, I recommend drying them by leaving them out on a countertop for a few days before trying to crush them.
How to Make Natural Pigment Powder:
First, you'll need to head outdoors and color a variety of colors that you want to try and make diy natural paint with! Also known as "earth paint", you'll want to look for a variety of colors! What you will find will be different depending on where you live! Some items will be easier than others to use.
Check out some of the items we chose to try and make our earth pigments from: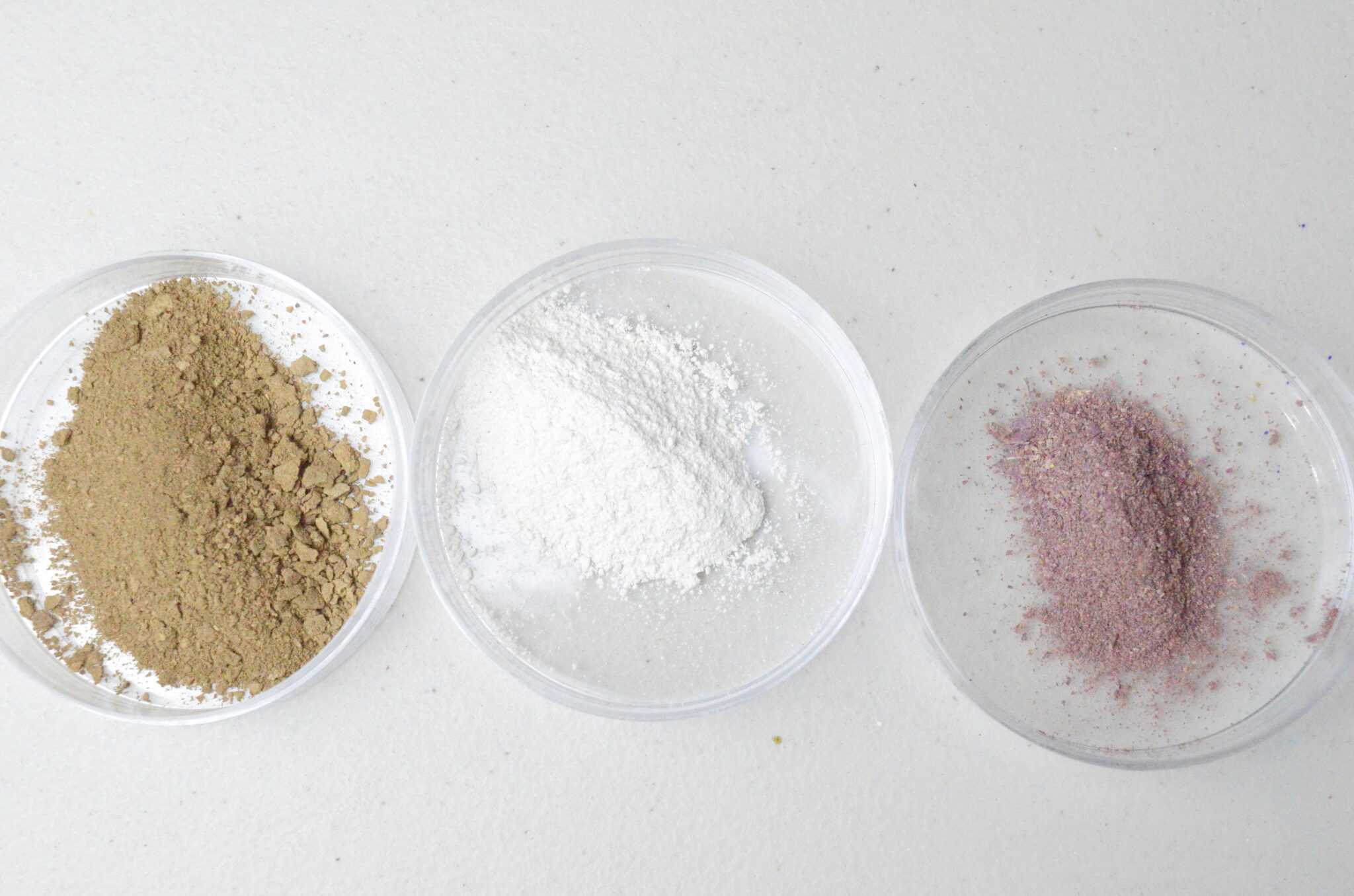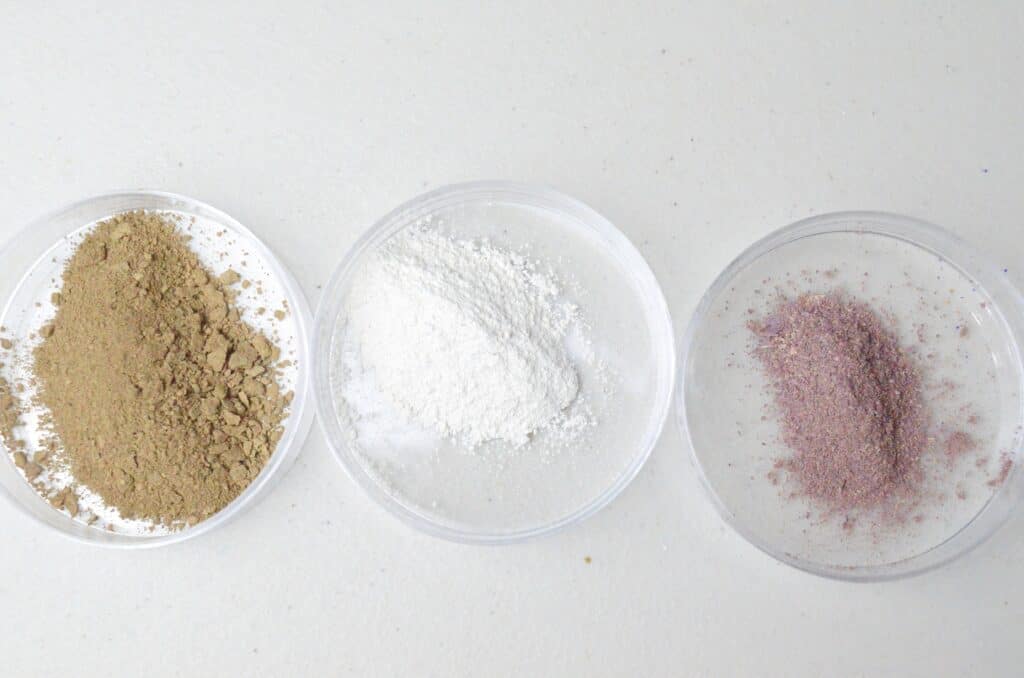 We used from left to right: Tree Bark, Sand Dollar (We only collected broken pieces found further up on shore – please do not ever collect live shells/critters from the beach! If you're unsure just leave them be!), Dried Zinnia and Hibiscus Flower (from my garden!)
Next you'll want to grind each item from nature separately into a fine powder using a mortar and pestle
. If you're crushing harder things you may need to wear a pair of safety goggles for any "flying" pieces. Do be careful with this process, the powder will be very fine and can easily be inhaled.
2.
How to Add Earth Pigment Binder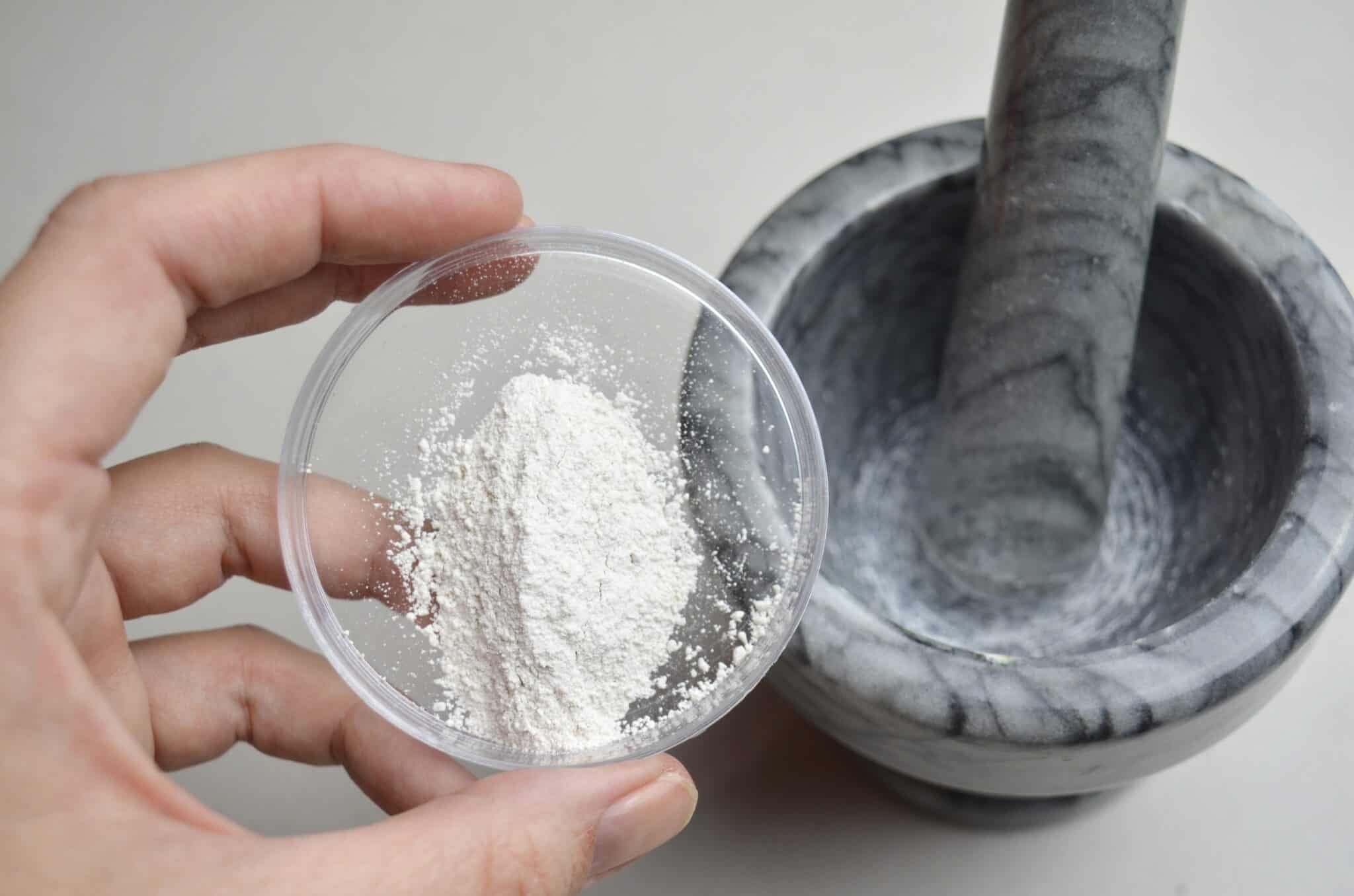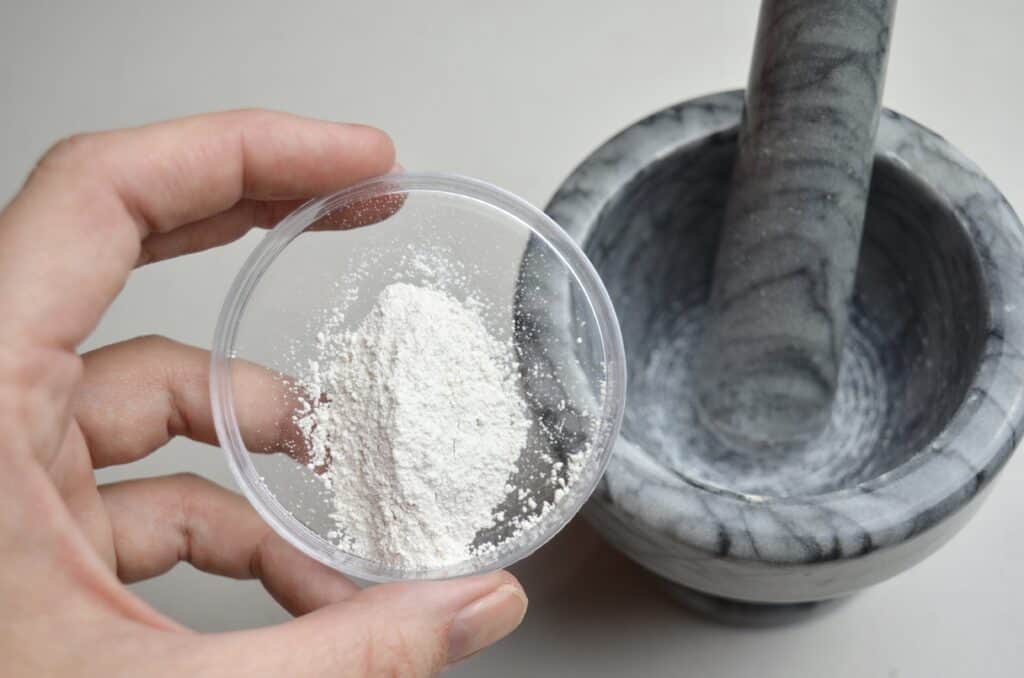 After you've made your earth pigment colors you'll need a to mix in a binder. There are several different ways to do this but for simplicity sake here you can either mix in an egg yolk (1:1 ratio), or flour. I prefer working with flour when I'm helping kids. If you want to learn more you can Google about using binder to make Earth pigments!
3.
How to Mix Your Natural Paint Solvent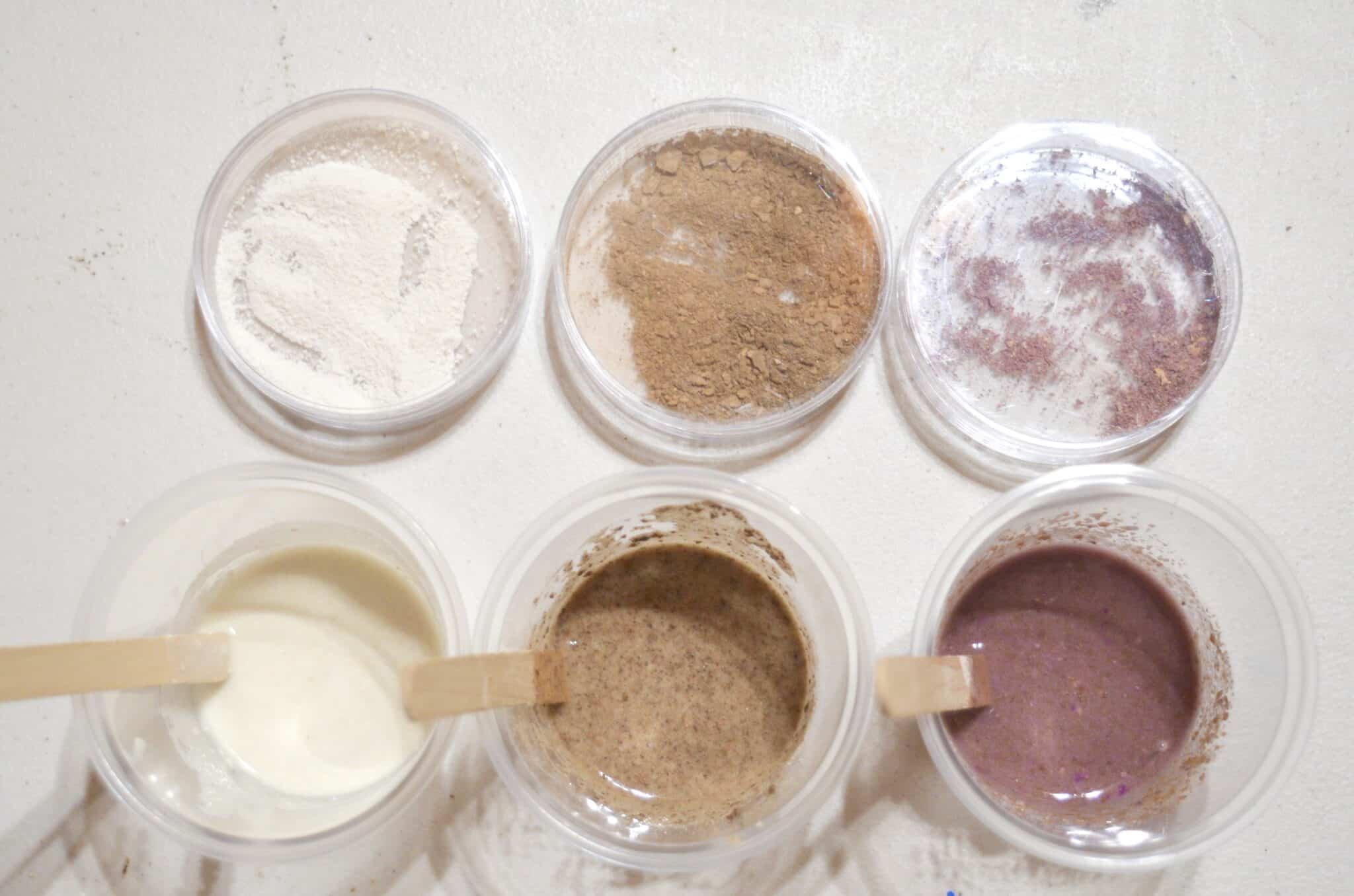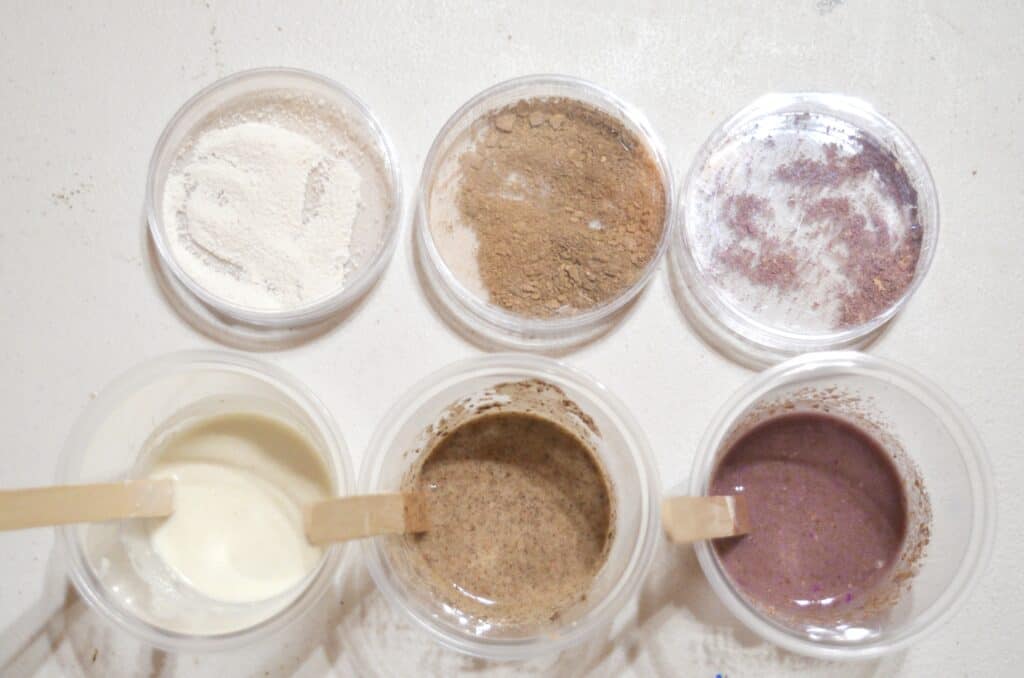 Lastly, use warm water to mix in with your pigment and binder to achieve the consistency you want for your paint! Mix thoroughly and smoothly so there are no clumps! The more fine you grind your pigment powder the more smooth and consistent color you will have.
There are many different methods, pigments and styles of using earth paints! Some are better for paper due to their light color and work wonderfully in use of watercolor paints, and some work better for wall murals and rocks. There's no right or wrong way to do it! Try several different methods and see what you like the best!
---
Other Natural Recipes & Ideas: