Salt Dough Recipe: A Flower in my Pocket (Mother's Day Activity)
This post may contain affiliate links, view our disclosure policy for details.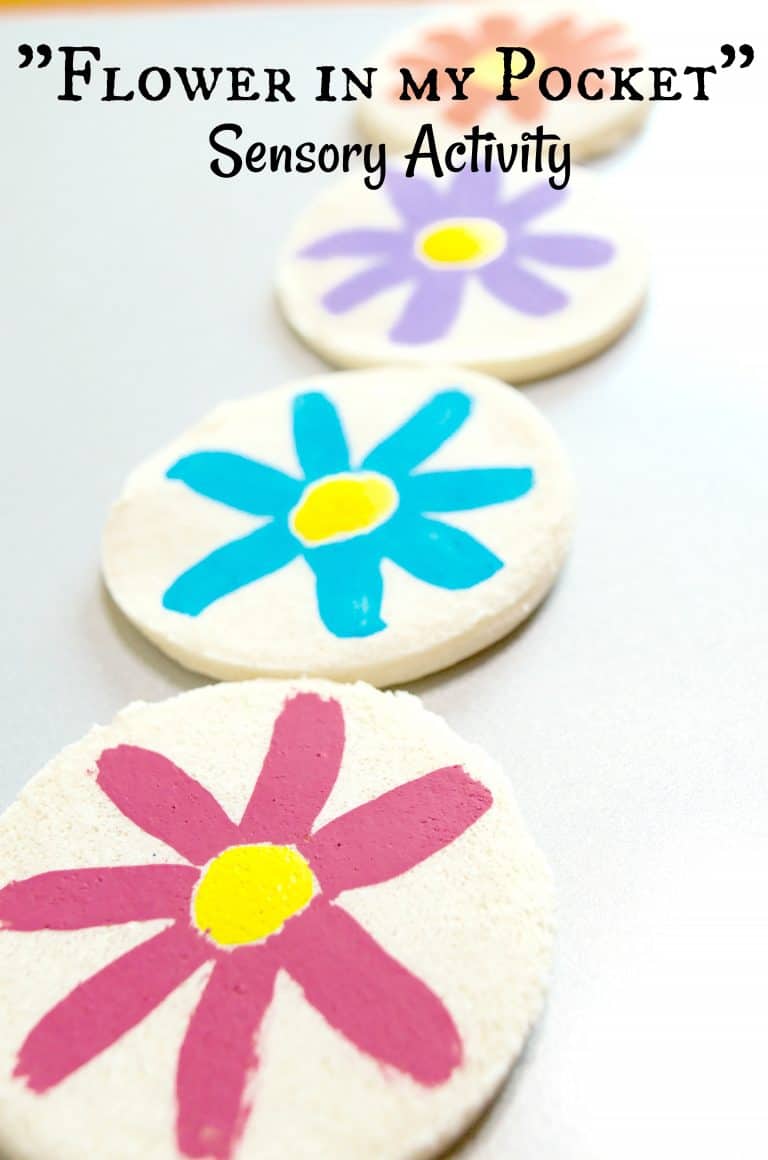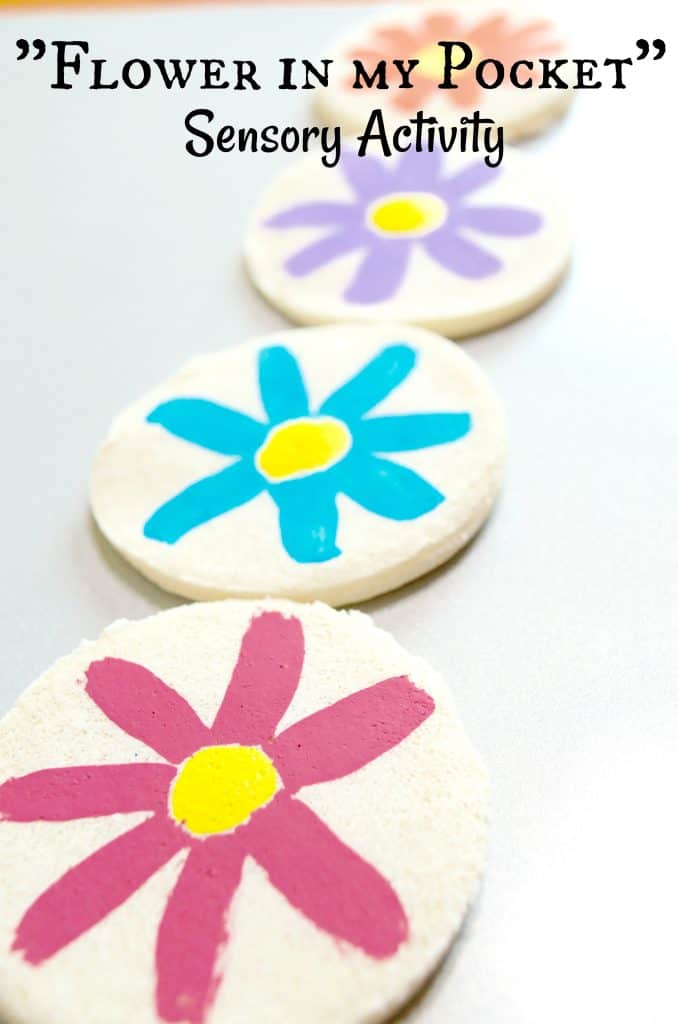 A few weeks ago I posted this video on YouTube with a variety of non-holiday related Salt Dough Recipe Activities for kids. This "Flower in My Pocket" idea is one of my favorites! It's SO simple and colorful! You can use them for fairy garden
stepping stones, Mother's day or spring activities, add a magnet
to the back, or any other creative idea you decide to come up with!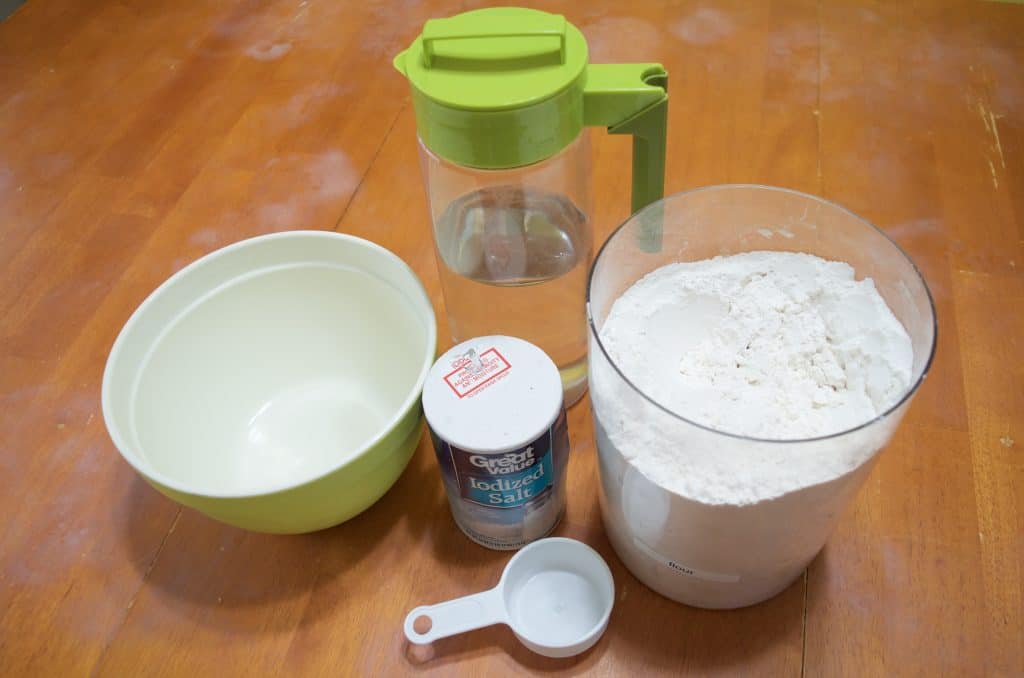 Salt Dough Recipe:
1 cup of table salt
2 cups of flour
1 cup of water
Salt Dough Directions:
Mix all dry ingredients together well. (salt and flour) Then pour in up to 1 cup of water and mix well. You should be able to then pick it up and knead it as desired. If the mix is too sticky just grab a few small handfuls of flour and work it in.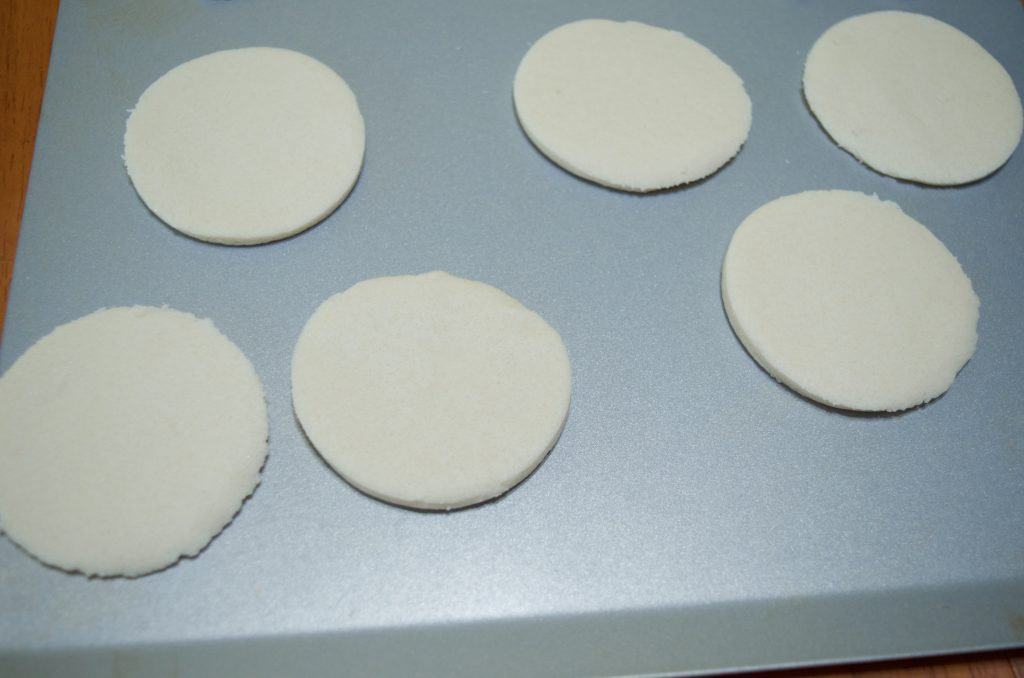 Flatten the salt dough mix (I used a rolling pin
) and use a circle cookie cutter
or mason jar lid to press out circles. Place on a nonstick cookie sheet
and bake in the oven at 200*F for 2 hours. Let cool. This is your basic salt dough recipe.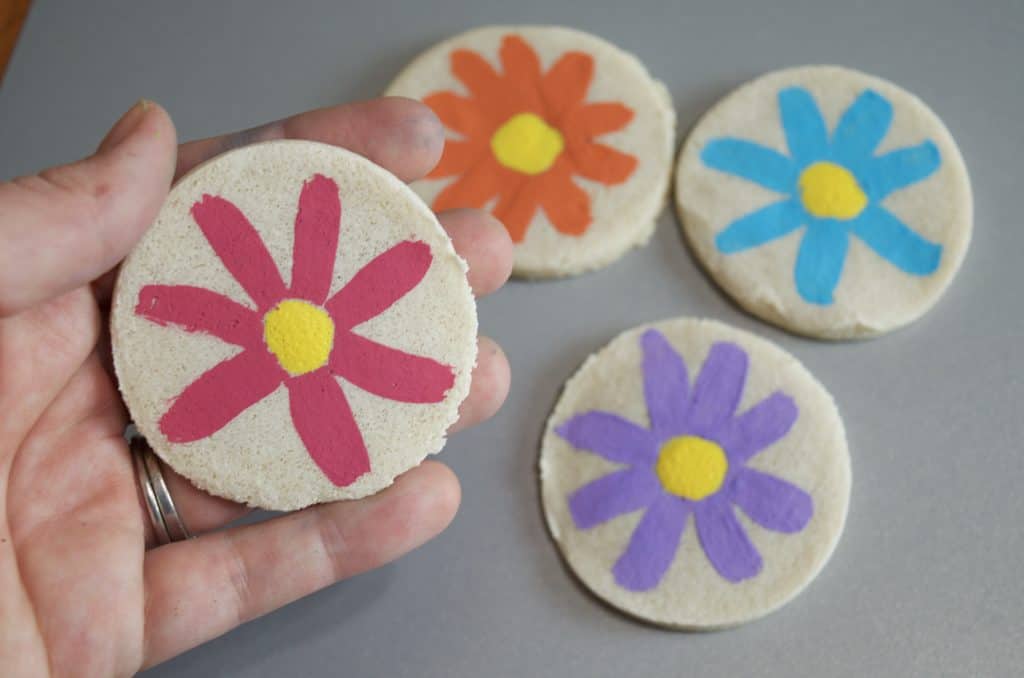 Once your salt dough "cookie tokens" are nice and cool you're ready to paint! I used acrylic paint (just the cheap ones!) for bright bold colors. I tried markers and Sharpies which were OK but not the best. Just be careful if your kids are using washable paint that they dissolve their salt dough tokens.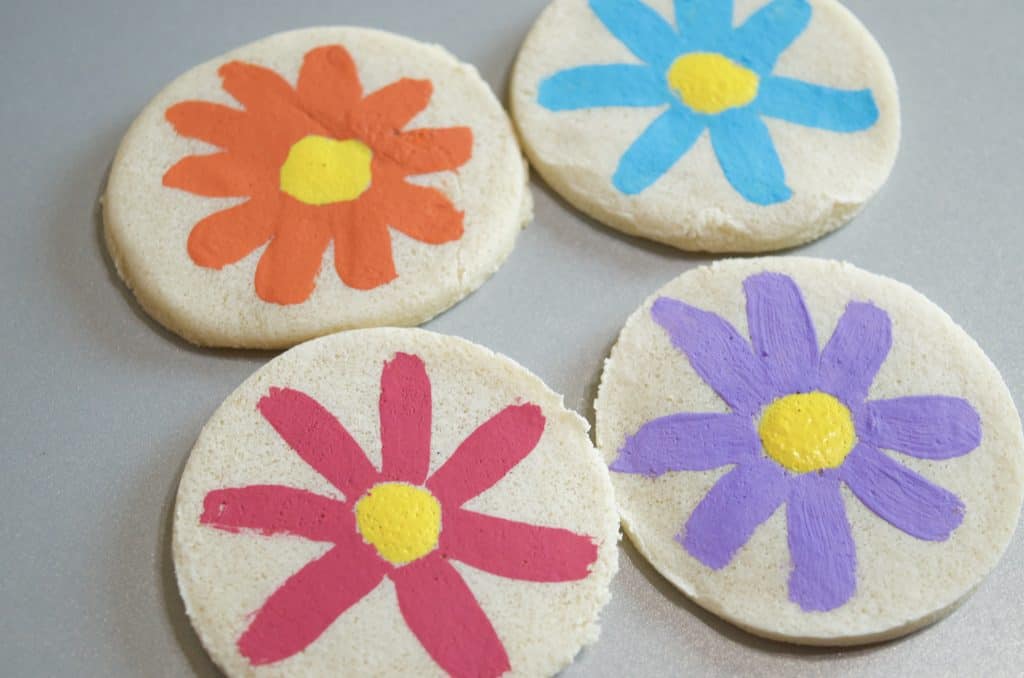 Start with a dab of bright yellow paint right in the middle of the salt dough circle.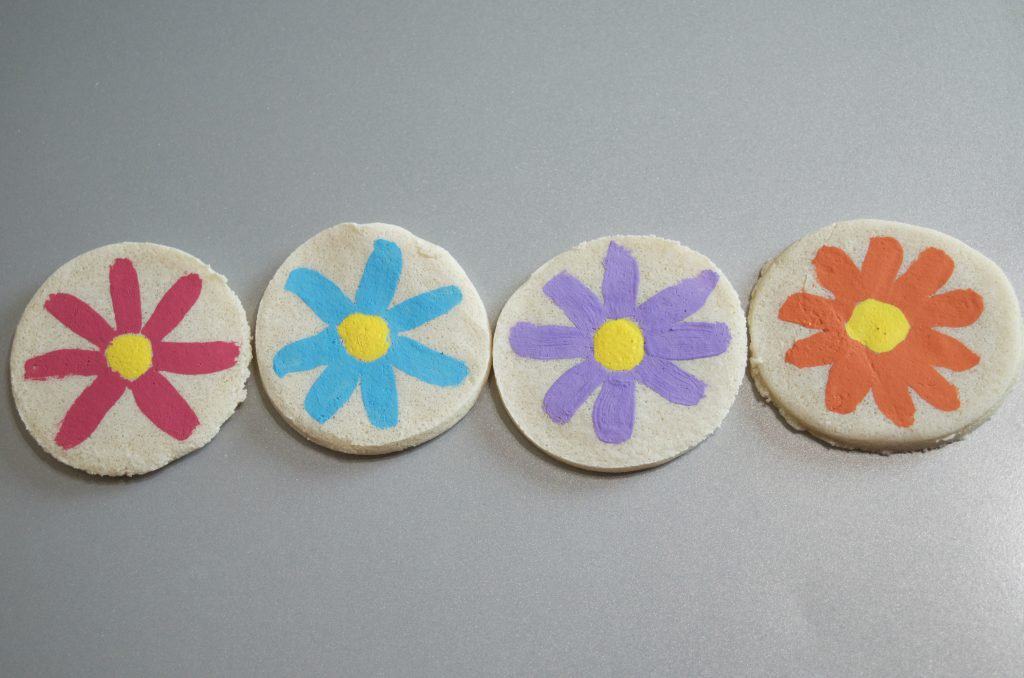 Then for the flower petals I just swiped the paint brush from the middle towards the outer edge of the salt dough circle! Make sure you have plenty of paint on your brush and you can do each petal in one swipe.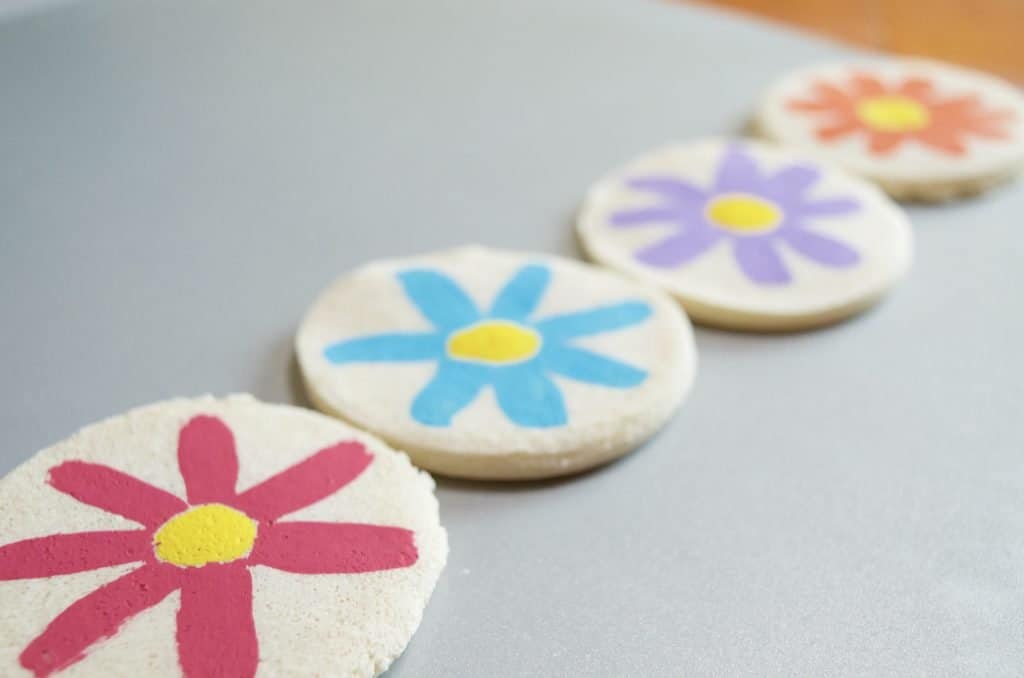 How beautiful are these?! These are a WONDERFUL spring craft to make – especially when it's still cold and icky outside and you need to add some color to your life!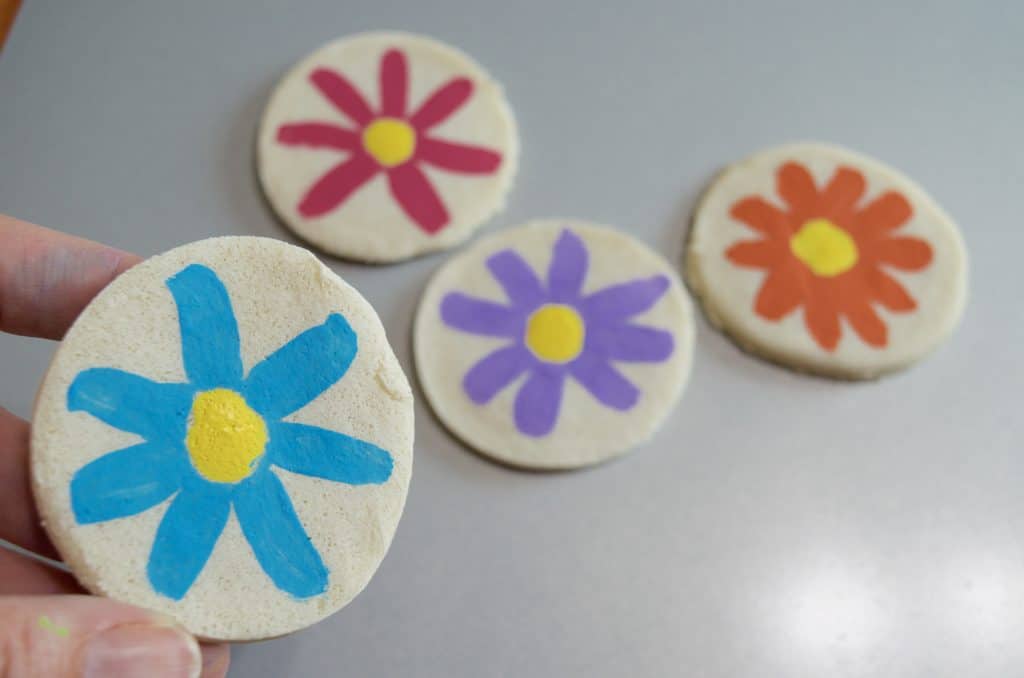 These are fun to hot glue
a strong magnet
onto the back and give as Mother's Day gifts. They add beautiful bright colors to your fridge and they are incredibly easy to make!
In fact if you're doing this with a classroom or group of kids you can easily make large batches of salt dough circles at home and then just toss them in a storage container for the kids at your group to work with.
Other Spring Flower Products we LOVE for Kids: