Salt Dough Recipe: Earth in my Pocket (Earth Day Activity)
This post may contain affiliate links, view our disclosure policy for details.
This salt dough recipe is SO easy and there are a ton of things you can make with it for Earth Day!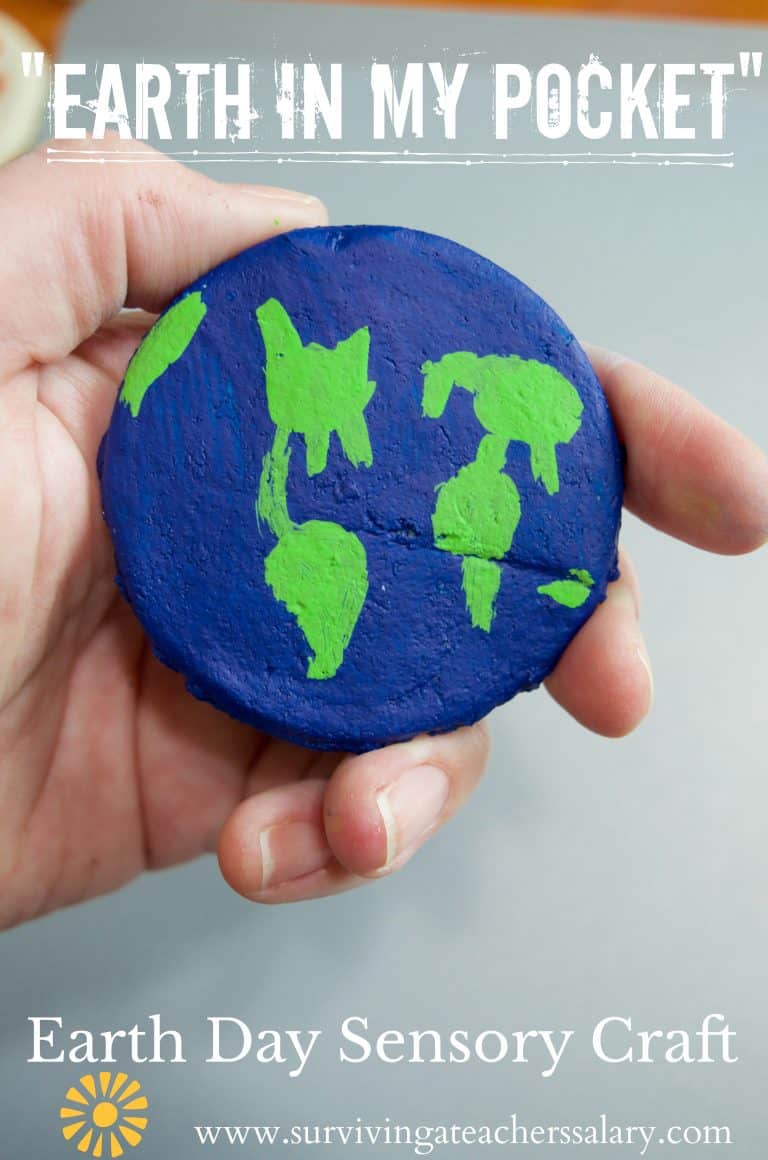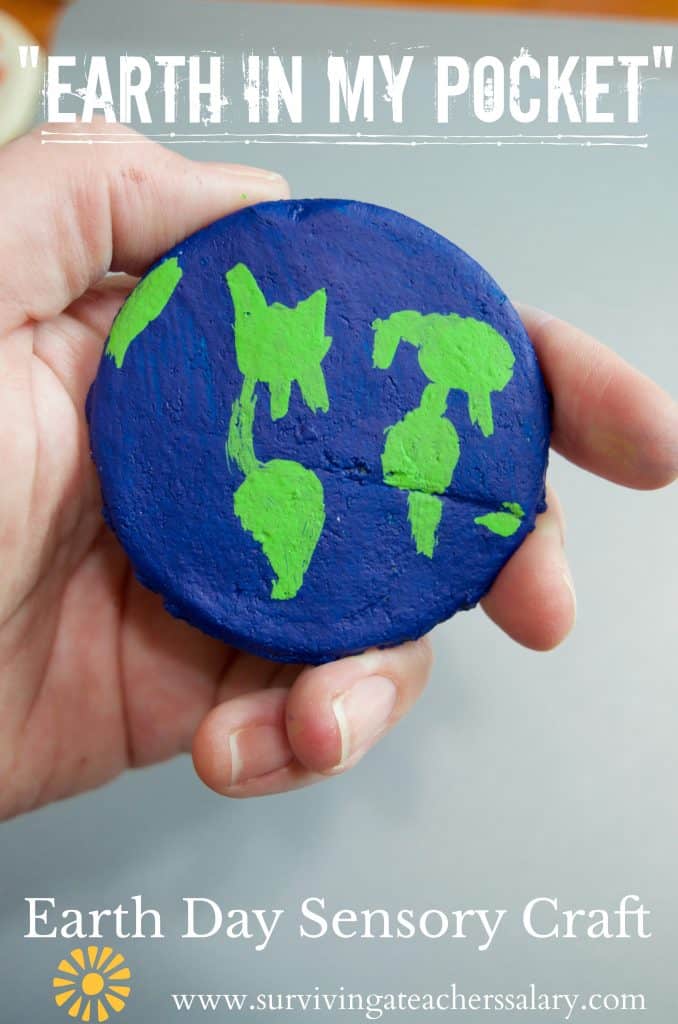 My "Flower in My Pocket" salt dough recipe project turned out so fantastic that I KNEW I wanted to make an "Earth in My Pocket" set too! And to be honest I really want to make a whole "in my pocket" series as well with a moon, solar system, and more – but that's for another day!
For now this Earth Day sensory craft is unique and fun! It's a great hands on activity where you can incorporate kindness, cultural lessons, "green" ideas and so much more! You can even add a small hole in the top of your earth before you bake your dough to add yarn for a necklace! Or of course add a magnet
onto the back!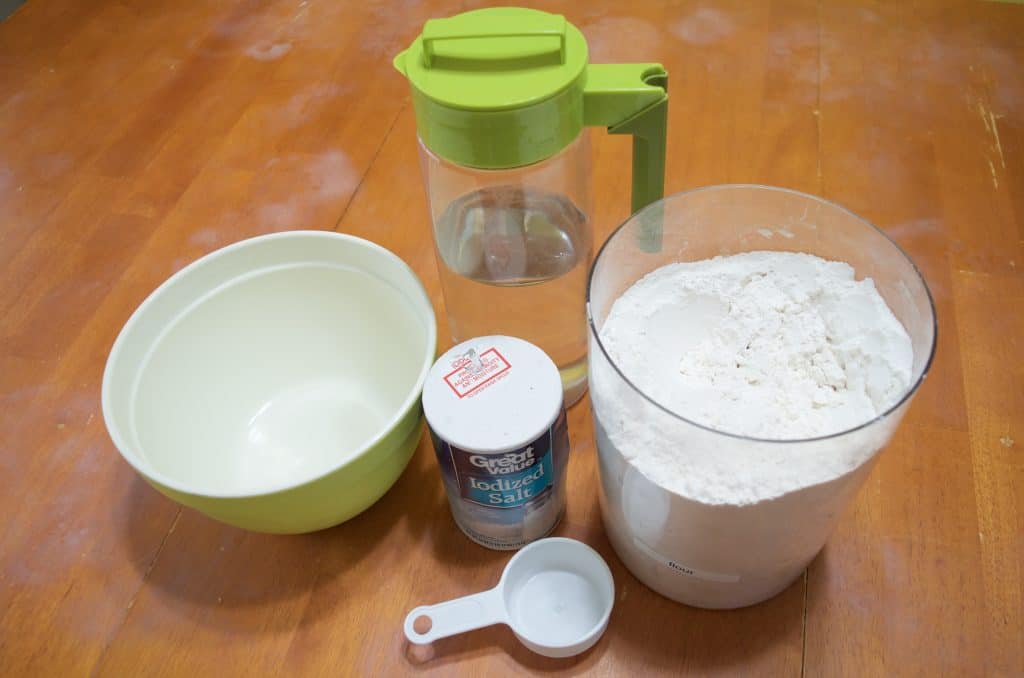 Salt Dough Recipe:
1 cup of table salt
2 cups of flour
1 cup of water
Salt Dough Directions:
Mix all dry ingredients together well. (salt and flour)
Pour in up to 1 cup of water and mix well. You should be able to then pick it up and knead it as desired. If the mix is too sticky just grab a few small handfuls of flour and work it in.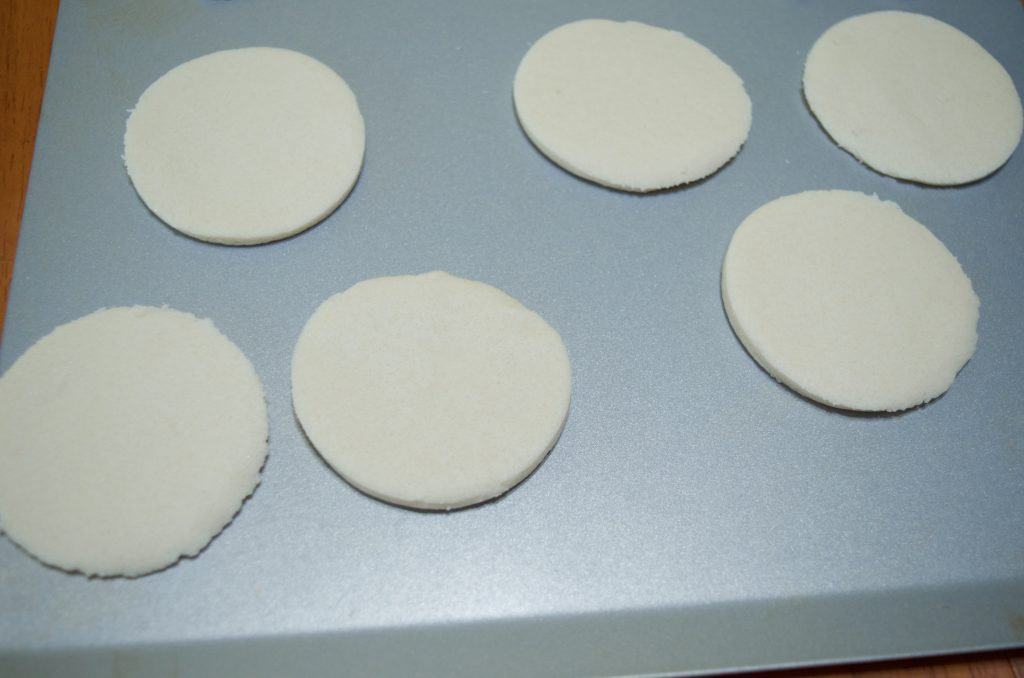 3. Flatten the salt dough mix (I used a rolling pin
) and use a circle cookie cutter
or mason jar lid to press out circles.
4. Place on a nonstick cookie sheet
and bake in the oven at 200*F for 2 hours. Let cool.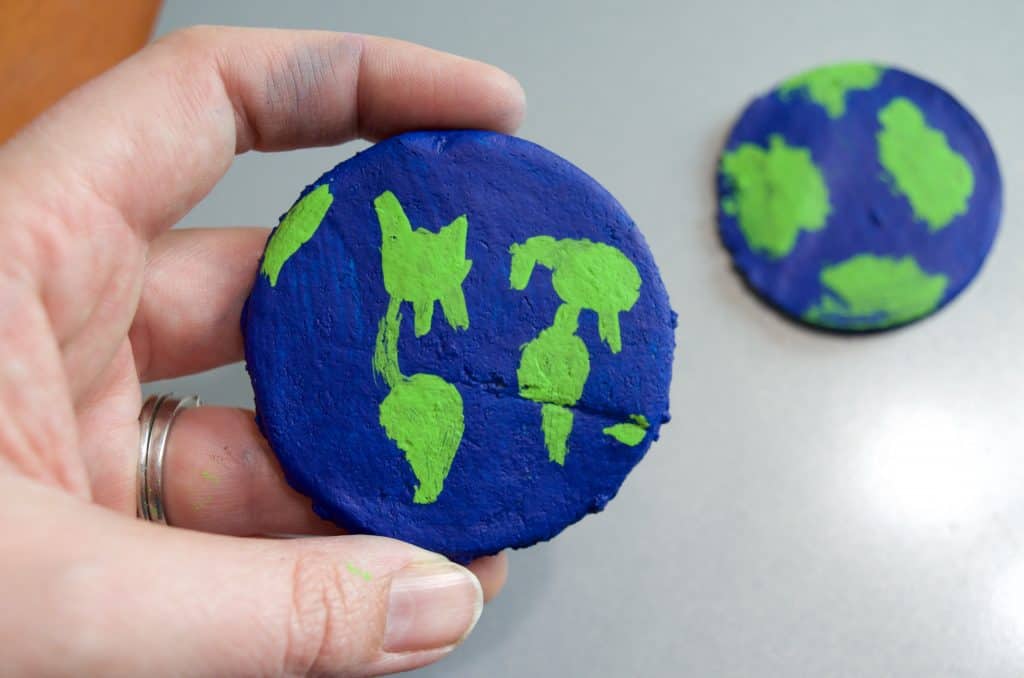 Begin by painting your salt dough "earth" all blue. I used acrylic paint (just the cheap ones!) for bright bold colors. I tried markers and Sharpies which were OK but not the best. Just be careful if your kids are using washable paint that they don't dissolve their salt dough earth.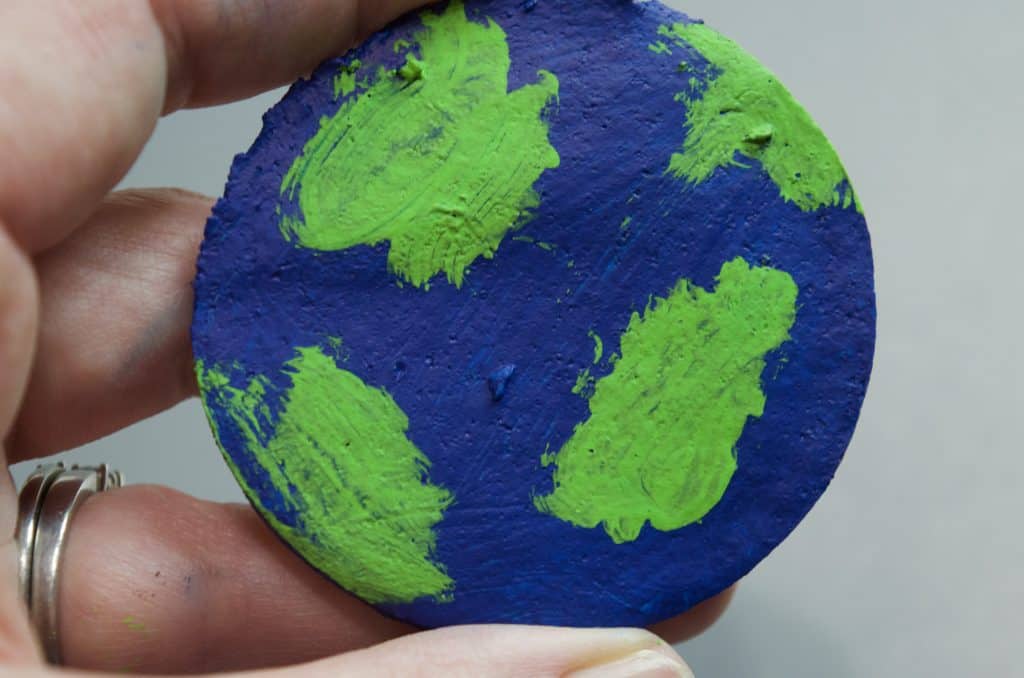 You can then choose to paint green blobs on or try your hand at painting on continents! I tried it both ways as you can see above but I actually ended up liking the green "blobs" the best! I'm totally in love with these earth stress balls too that are perfect for fidgeting with as well! Check out some of our other Earth Day related posts below:
Related Earth Day Posts: