Road Trip "I SPY" Game for Kids with Safari Ltd. TOOB
This post may contain affiliate links, view our disclosure policy for details.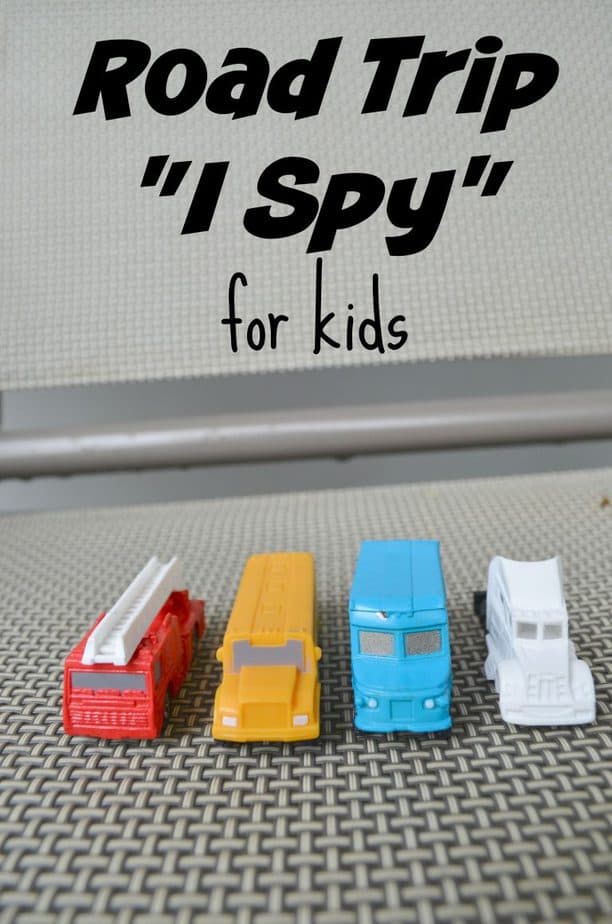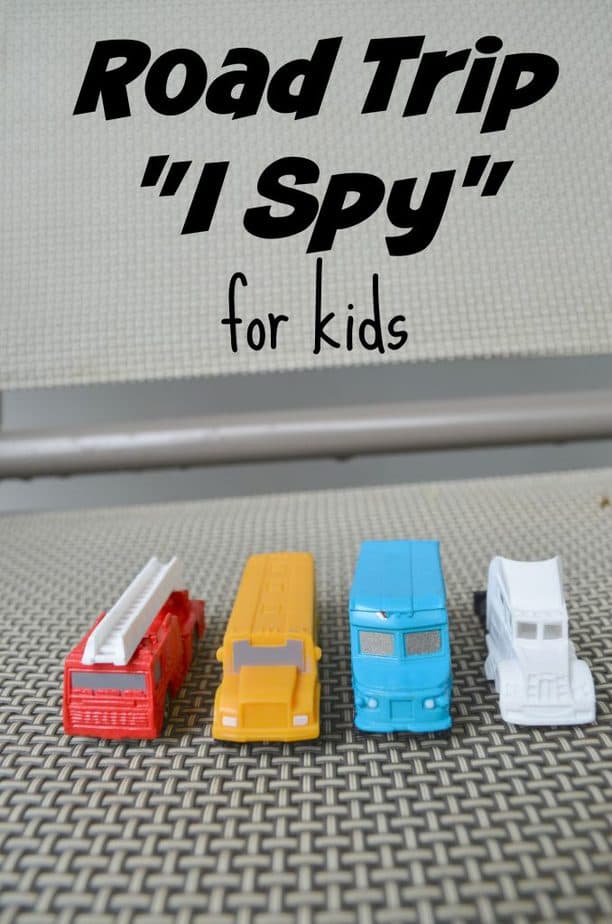 I just LOVE Safari Ltd. TOOBs for so many reasons and we have found a lot of very creative ways to turn them into fun activities with our children. Recently we did a 3000 mile road trip through the New England states hitting the top national attractions so as you can imagine we put on some serious road time in the car.
Although we do use electronics to help keep the kids occupied there is only so much screen time you can handle in a car so I always make sure to have plenty of other activities and surprises to keep the kids busy along the way! Safari Ltd. sent us some awesome options to work with and one is their On the Road TOOB (also available on Amazon here).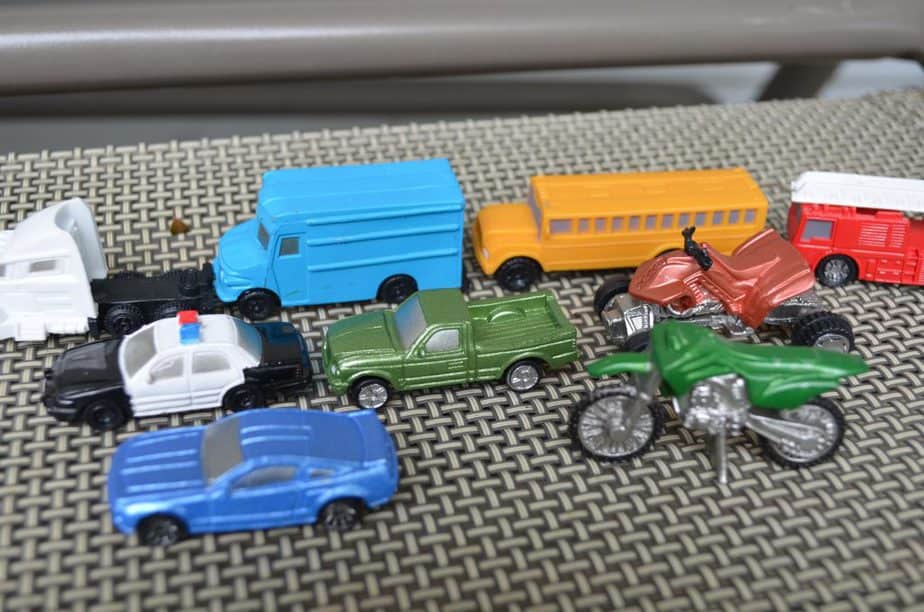 The On the Road TOOB includes 9 toys – a semi truck, motorcycle, police car, school bus, ATV, pick up truck, fire engine, car and delivery truck. (By the way did you know that these are all hand painted? Totally blows my mind!)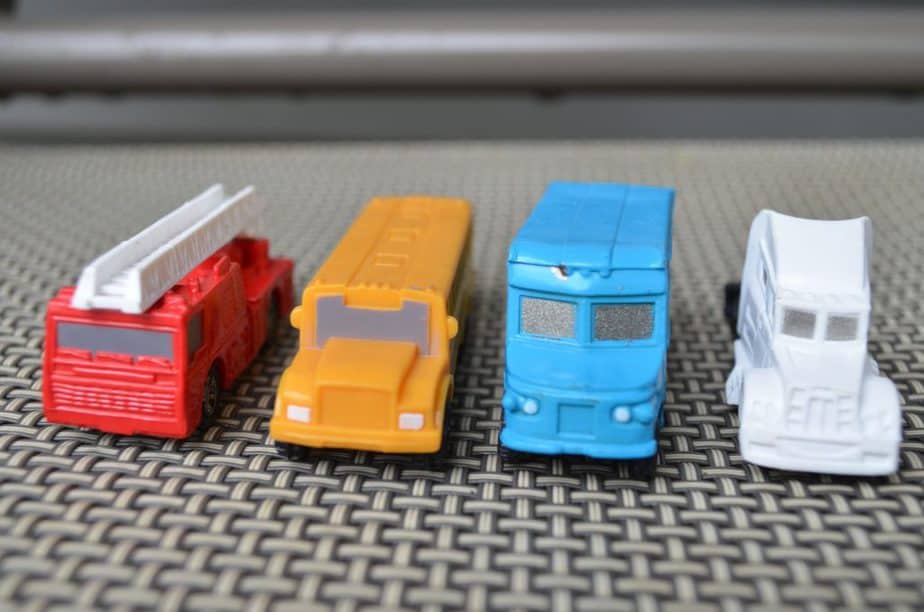 I definitely wanted to turn these brightly colored toys into a hands-on I Spy game to keep the kids busy in the car so we put all 9 vehicles into a small bag and had the kids close their eyes and each pick out 4 vehicles (I held onto the last one). They then began the hunt as we were driving to find each of their vehicles on the road.
It definitely kept them busy for a while and isn't quite as easy as you would think depending on where you are driving! It was easier in big cities to find their vehicles than out on the highway. To make it easy we started out simply finding their vehicle of any color. The FIRST one to find all 4 of their vehicles then earned the last toy and had to also find that one too! We mixed this up and played this several times. You can easily have a granola bar or small prize set aside for the winner if you want.
If your kids are a little older or up for the challenge tweak the rules so that they have to find that specific color of their vehicle (green motorcycle, blue delivery truck, etc.). This makes it MUCH harder to find – especially the ATV! But my kids had a BLAST playing this interactive I Spy game!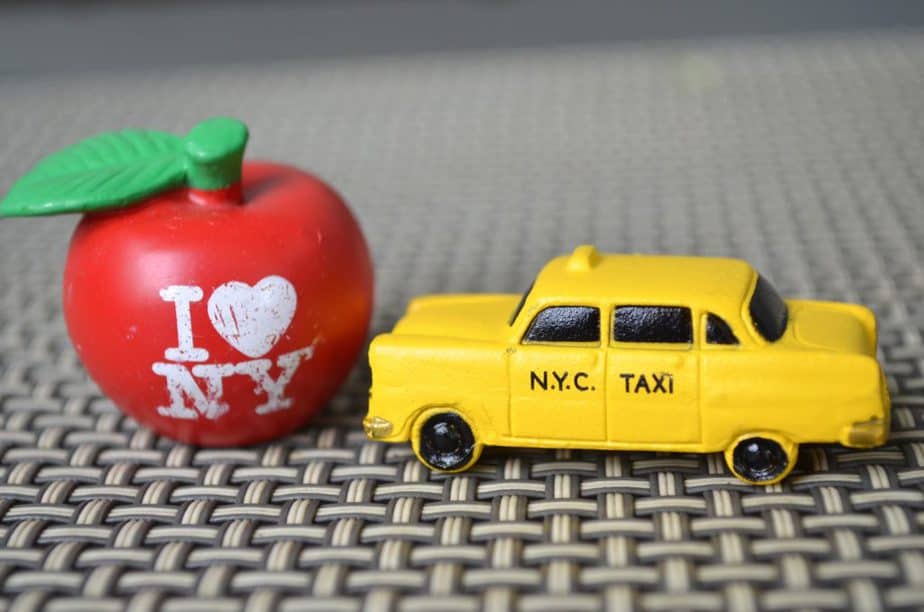 In addition to the awesome On the Road TOOB Safari Ltd. also sent us their New York City TOOB since we were heading to the Big Apple! My kids had NO idea where we were going on our trip so we incorporated these TOOBs in some pretty creative awesome ways that will be shared in several posts.
We used the New York City TOOB (also available on Amazon here) in a separate "I Spy" game with the kids. As we drove throughout the country when my children went to sleep at night in the hotel room my husband and I would hide little hints around the hotel room of where we were going the next day. This was our GO-TO TOOB for NYC!
So the morning we were headed to NYC we placed the yellow taxi cab out in the hotel room with some other NYC related goodies. The next morning they woke up with the Statue of Liberty hidden in the hotel room! It was SO fun listening to them rummage around the hotel room in the morning eagerly trying to figure out where we were headed next!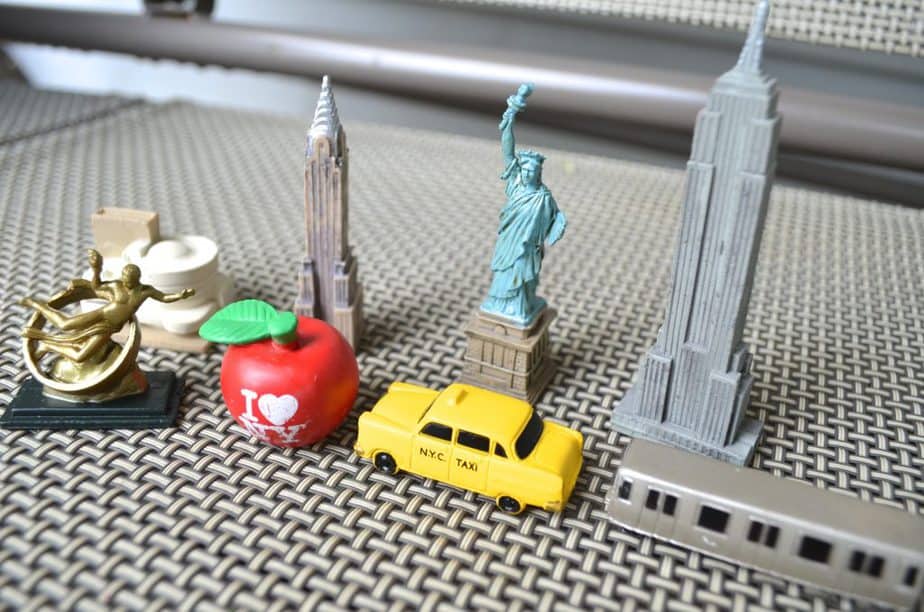 I'm not sure which one of these was actually our favorite toy! We loved them all and the kids were super excited to go on their first subway! We were SUPPOSED to take a photo of the Statue of Liberty toy here with us in front of the Statue of Liberty but one exhausted mama unfortunately left her camera battery AND charger in the hotel room several hours away the night before.
(Yeah, that's how I felt about it too!) BUT stay tuned because we got some pretty awesome photos of other TOOB toys in historical locations! We played the same "I Spy" game with the kids as we did with our On the Road TOOB, the kids quickly put aside all electronic devices to scour NYC as we drove around and walked around for the weekend looking for each of the items displayed in their TOOB.
After your road trip you can easily use your TOOB toys for sensory bins, writing prompts, souvenirs from your trip, and all sorts of other fun activities with your kids! There are TOOBs for pretty much everything! (well, it seems like it!) In the past we've used their Dinosaur Skulls TOOB for sandbox play, the Ancient Fossils TOOB for our Fossil Birthday Party, Venomous Creatures for science exploration, and the Penguins TOOB and Arctic TOOB for snow sensory play. A very special thank you to Safari Ltd. for supplying the fun activities for our big road trip!