Penguins Toob & Emperor Penguin by Safari Ltd. Review
This post may contain affiliate links, view our disclosure policy for details.
My son's kindergarten class has been exploring the Arctic for the past month and Safari Ltd. was happy to send us some penguins to learn about! Below you'll see our Penguins TOOB & Emperor Penguin review plus ideas on how to use them for learning. After our snow this week these penguins are loving the outdoors!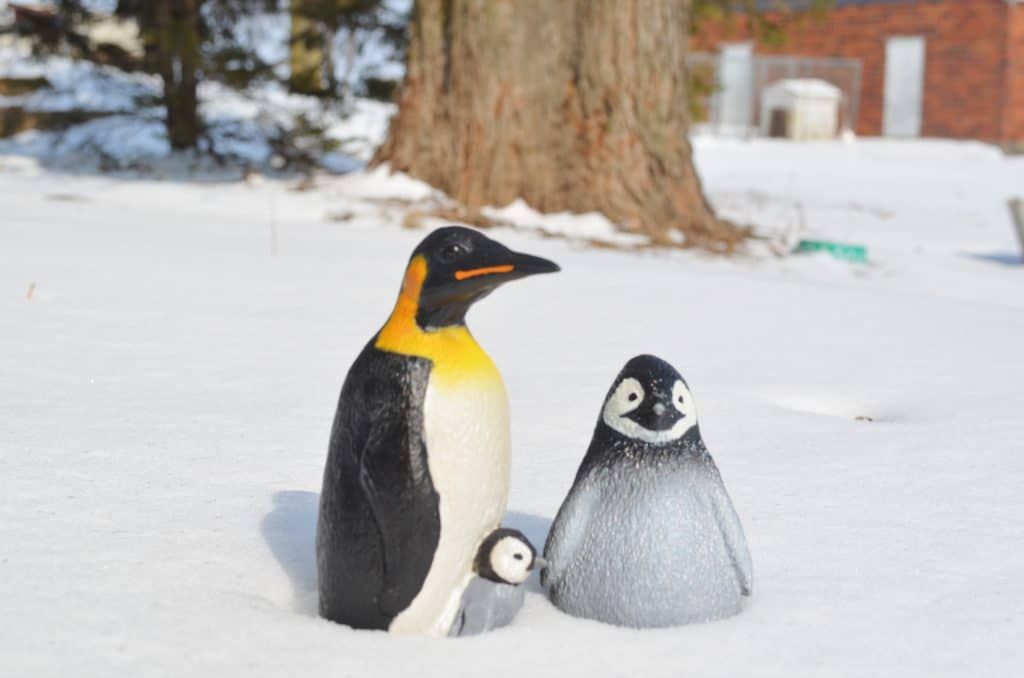 This is Safari Ltd.'s Emperor Penguin with Baby on the left and Emperor Penguin Chick
on the right. These were a nice large size – much bigger than their TOOB versions. We also received the Penguins Toob
and I loved it because when my 5 year old opened up all of his penguins he immediately knew what most of the species were called!
"Look mom – here's a gentoo, oh and there's a chinstrap…oh YEAH a rockhopper!"
What a great way to learn about the different species of penguins! I am a huge supporter of hands-on learning and the Penguins Toob
is a great way for kids to not only learn about the different species but also to apply that knowledge by creating little habitats for each of the species! When the kids get home from school today we are going to build mini-igloos and "rock" ledges out of snow for them to play with their penguins on! I loved that they included swimming penguins that lay flat down as well as standing penguins!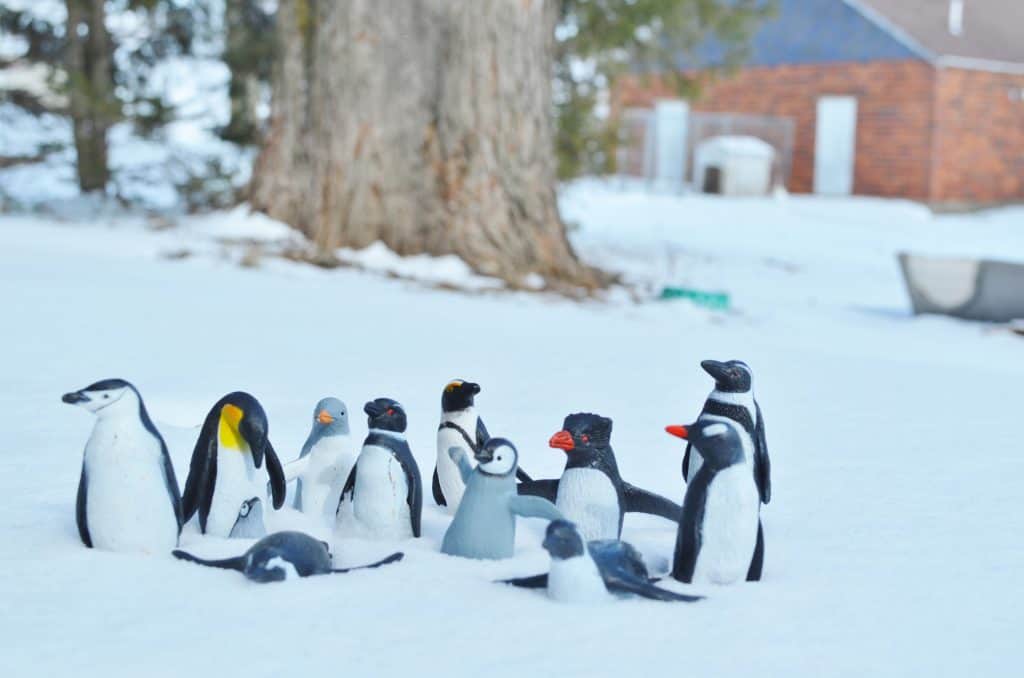 If you aren't familiar with the Safari Ltd. brand all of their museum quality figurines are hand painted! They have pretty much every animal you can imagine including fantasy ones as well as other scenarios like pirates, space, mythical, Egyptian, Jamestown etc. We have never had a figurine break or chip on us – it's more likely that we would lose it than anything! The TOOBS are easy to spot in a museum gift shop or store because they are all long clear boxes – you can see our TOOB below.
Ways to Use your Penguins TOOB:
In our diy edible Snow Alternative Sensory Bins!
In this soft snowy winter sensory bin.
Attached to these free printable penguin gift tags.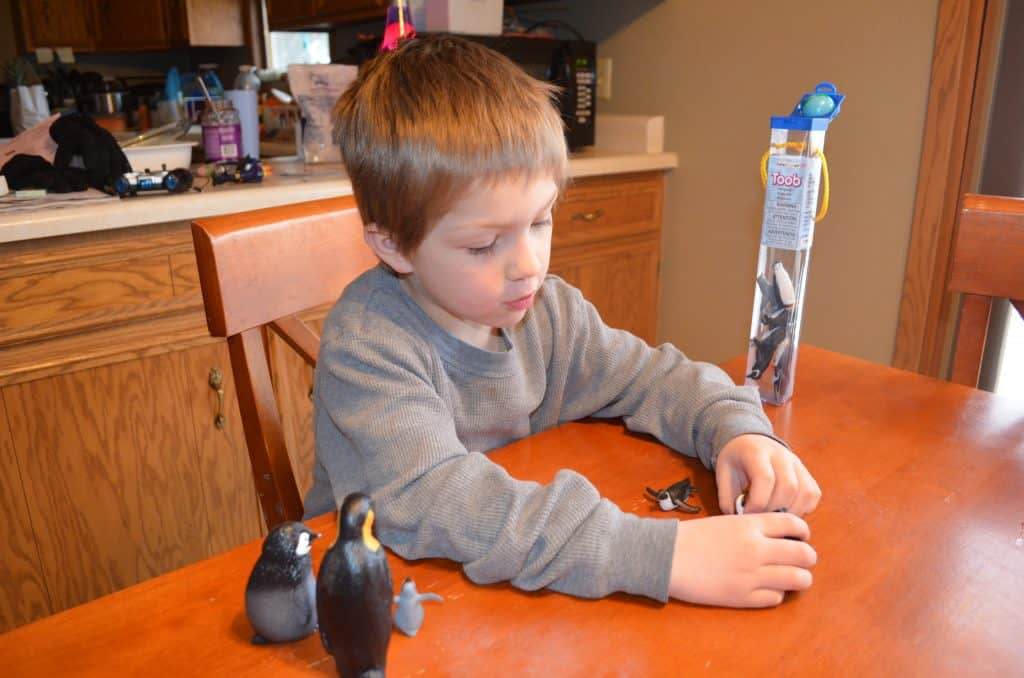 The thing I like about TOOBS is that all of the pieces store in the box. My boys tend to lose things. Ok my boys ALWAYS lose things! But last year we received a Venomous Creatures TOOB
and to my disbelief they have not lost a single creature!!
Not only have we been playing and learning about the penguins here at home but next week my son's kindergarten teacher will be incorporating our Safari Ltd.'s Penguins TOOB
in their classroom! They are great to use for center time and individualized learning time as well as to use along with simple crafts and experiments in your Arctic lessons!
MORE Penguin Winter Crafts & Activities: