Venomous Creatures & Bugs from Safari Ltd.
This post may contain affiliate links, view our disclosure policy for details.
 I had the great opportunity to meet Safari Ltd. at the Toy Fair in NYC – they had an absolutely incredible display! If you're not familiar with the company I can almost guarantee you have all seen their products in science museum or zoo gift shops! They make incredible animal figurines and more. They sent me several things to review including their Safariology My Bug Box shown below.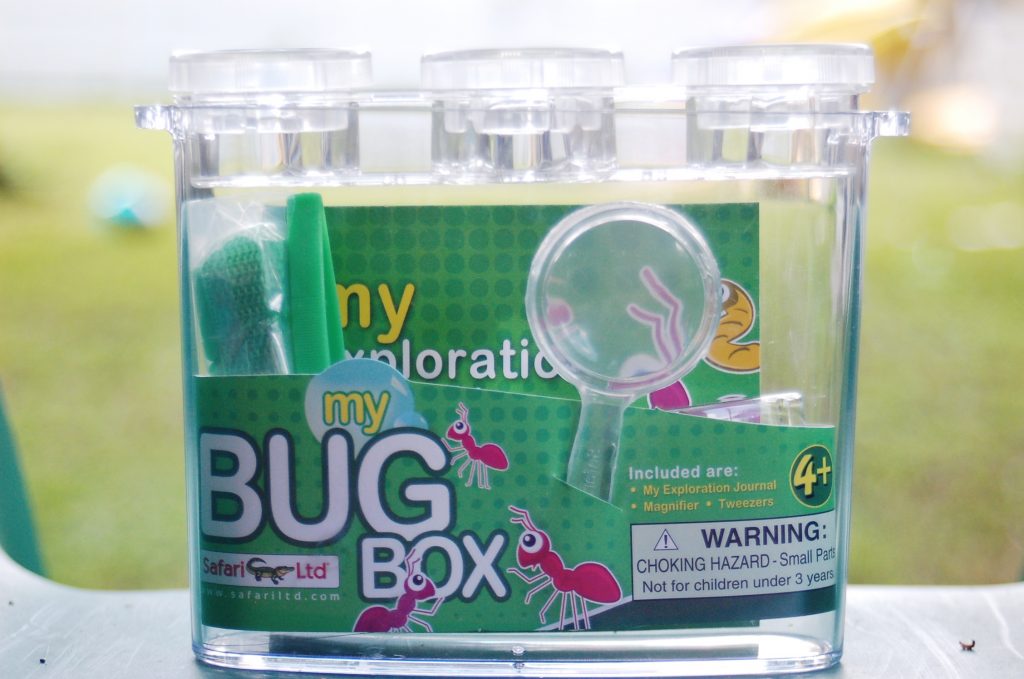 My boys are both absolutely nuts about bugs and it is VERY common for us to have containers of critters in our house on a daily basis. In fact they quite often go out in the backyard even before breakfast to hunt for frogs. I was thrilled to be able to share this My Bug Box with my youngest son who didn't have his own critter cage yet. But he does collect an awful lot of beetles………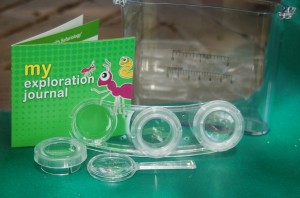 What I REALLY loved about this bug box is that it has 3 magnified viewing areas. The areas on the end are enclosed so that the bugs cannot get out and the one in the middle has a hole so that the critters can crawl from the cage into the magnifier area. It also comes with a small magnifying glass, straps and the bug box, and a brightly colored exploration journal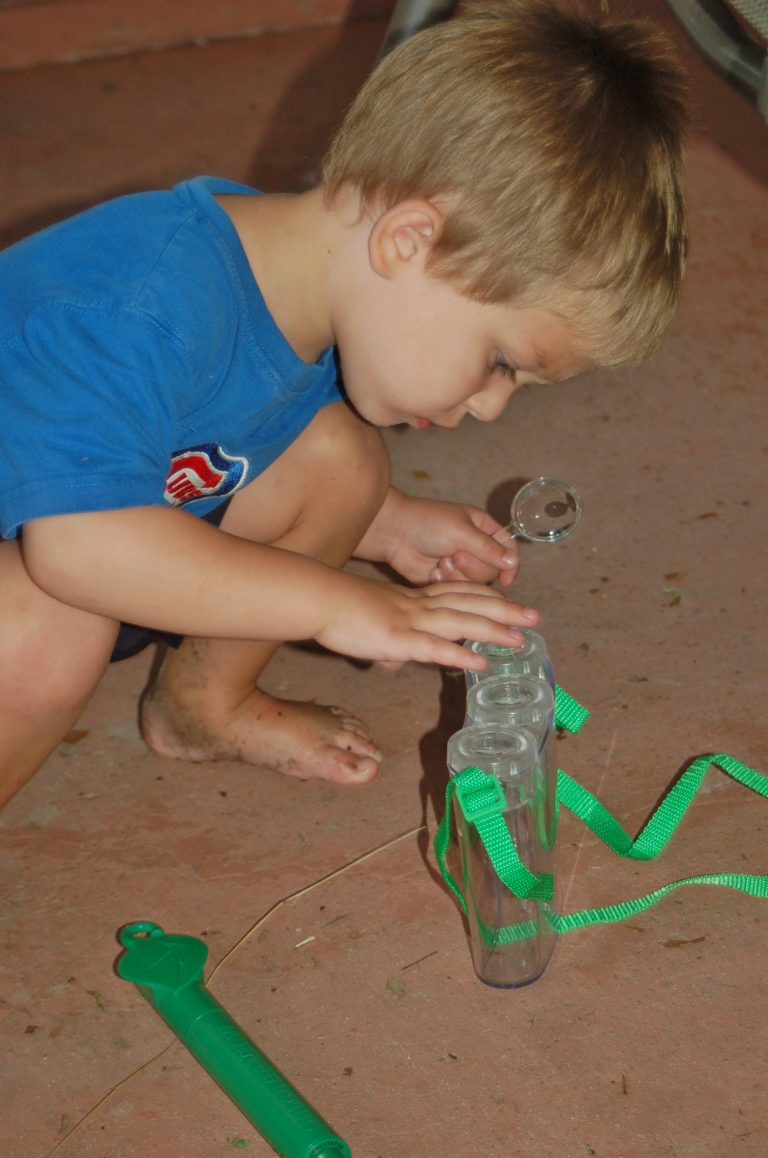 My son loooooved his bug box! Just loved it! He has been carrying it all over the place and collecting whatever he can find to put in it!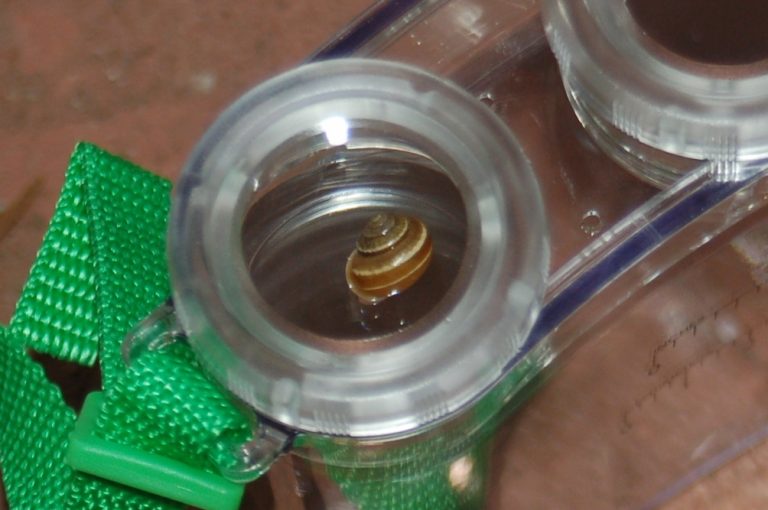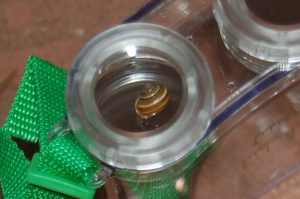 Here you can see one of our common garden snails that we have a lot of! So far we have also had a few pill bugs and beetles in it too! This bug box is definitely worth having if you have a bug hunter in your family!
Next you'll probably recognize one of Safari Ltd.'s Toob collection – the Venomous Creatures. While we had little brother out in the backyard scouting for bugs and snails my oldest son and I sat down to learn about venomous creatures. This was a fantastic learning lesson for my son as we had a poisonous snake in our backyard just a few months earlier. This enabled him a hands-on interaction with other venomous creatures….but in a safe way!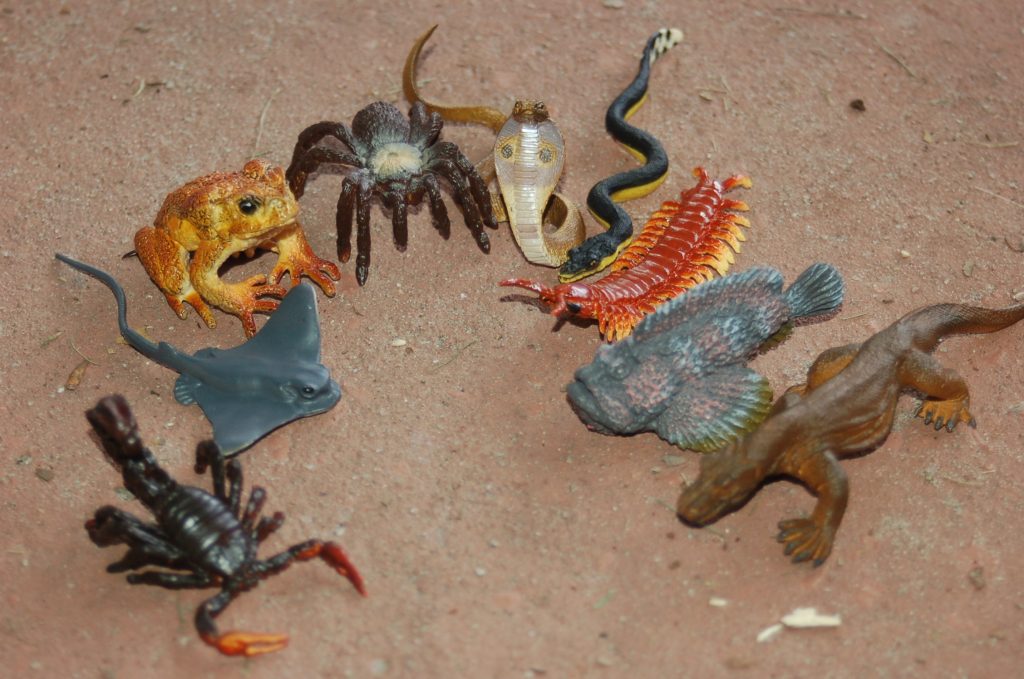 The Toob collections come in a nice carry case and these creatures are no different. I love the fact that there are some not so common creatures in there to learn about. My son immediately dumped the creatures out, pulled out the included identification card and began reading about each one.
 The card has a picture of each animal along with a description – and I even learned a few things! Did you know a giant centipede can eat a tarantula? I didn't! The only downside is that it is not laminated so if it gets wet it may not last long!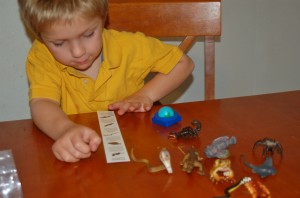 We read about each creature and matched them up with their description on the card.
Lastly we also received 3 more products from Safari Ltd. which are all part of their Animal Replicas line. These were really neat because they looked so realistic and the appendages were bendable! You can click on the link below each picture to find more detailed information about each product.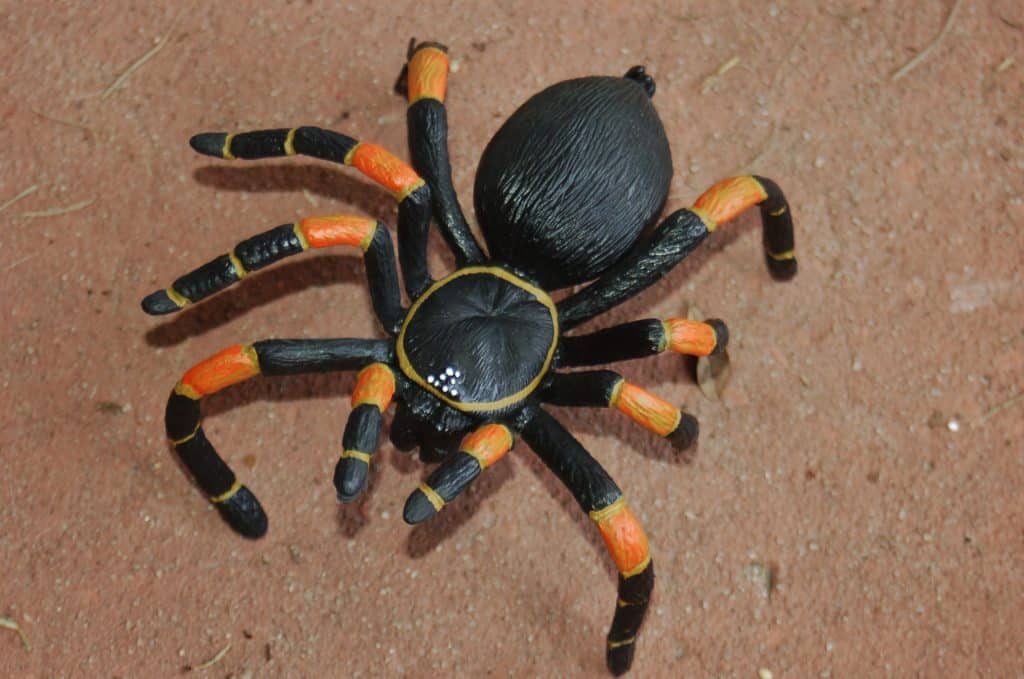 Orange-Kneed Tarantula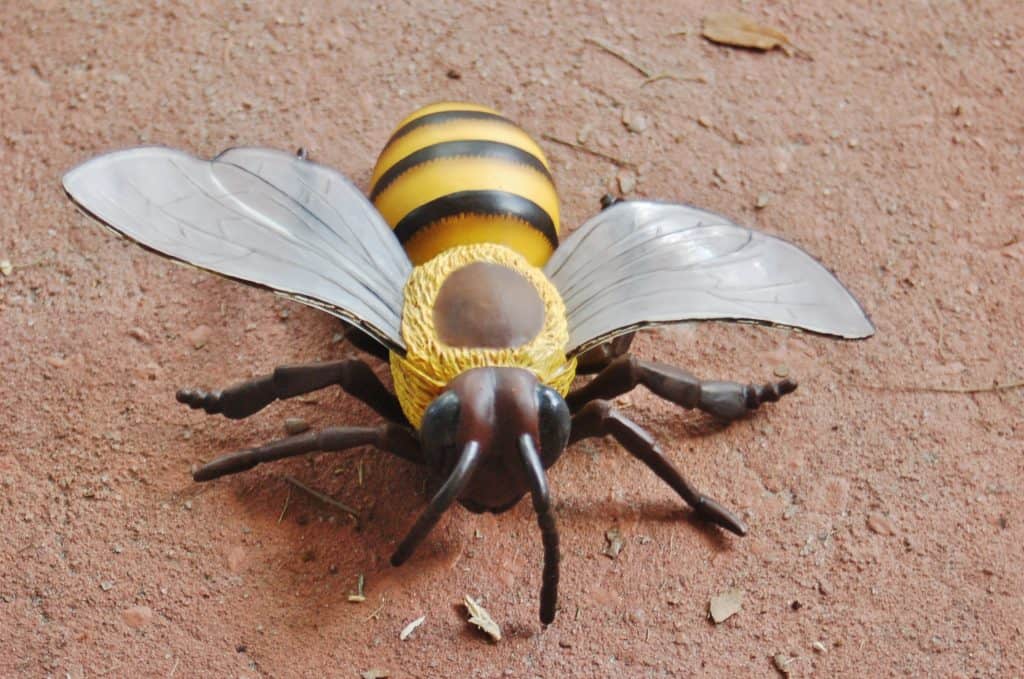 Honeybee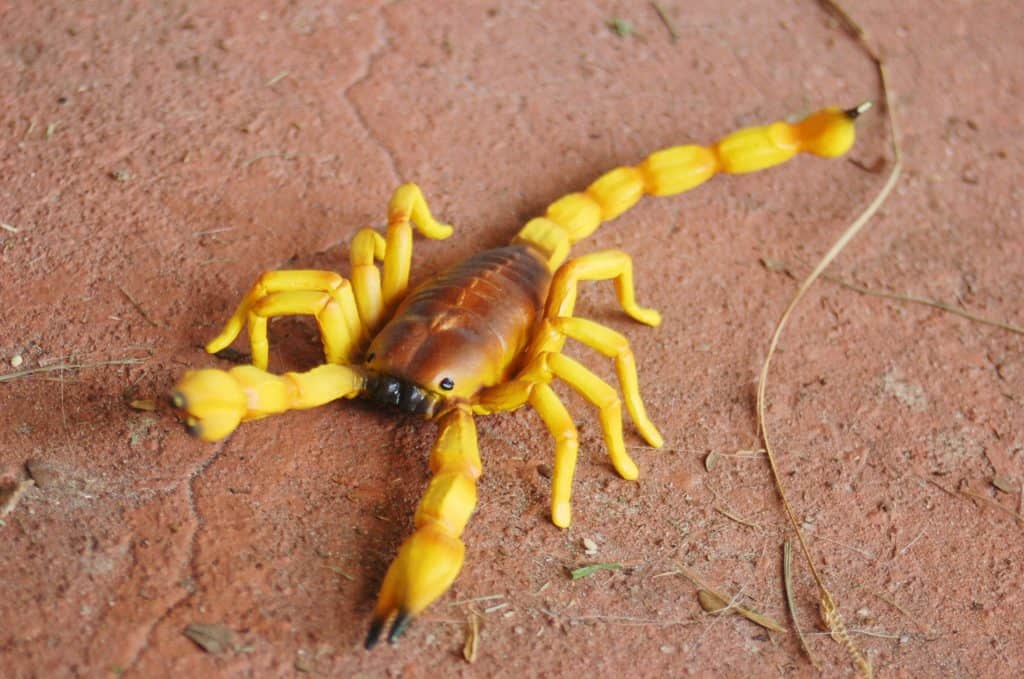 Scorpion
How cool are these? My kids had a BLAST battling their venomous creatures against each other! I looked up each animal and we learned a little bit about each one. They are incredibly durable – I can't imagine that my kids could ever destroy these so they will definitely last a very long time!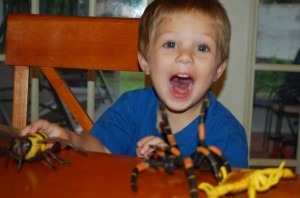 My youngest son was incredibly lively about his creatures!! Sorry the photo is a little blurry but it was too fun not to add in! He was screaming "AAAAAHHHHHHHHHHHHH!" because the honeybee was coming at him!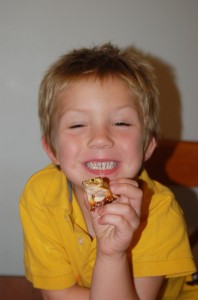 Here is a Cane Toad from the Toobs Venomous Creatures set. I highly recommend Safari Ltd. products – they are very educational and highly durable. I am thinking that these could be passed on and on and on again before they were ever ruined which makes it a great value for the price. Each of the above products are priced around $10 or less.
GIVEAWAY
Safari Ltd. has offered one of my readers to win their very own honeybee – don't worry – it won't really sting you! To enter just fill out the Rafflecopter form below!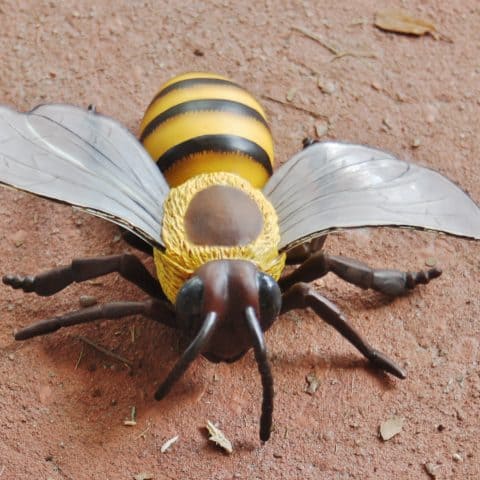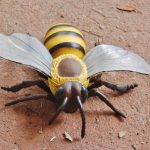 Disclosure: I was not compensated for this review. I received the above product in order to use and form my own opinions. All opinions are 100% my own. Giveaway ends at 12:01 am est 7/30/12 and is open to US only. Winner will be chosen randomly and have 48 hours to claim prize. Giveaway is in no way related or sponsored by Facebook.