Brik Buster Tower Toppling Game Review
This post may contain affiliate links, view our disclosure policy for details.
I received the product below to review in partnership with Academic's Choice.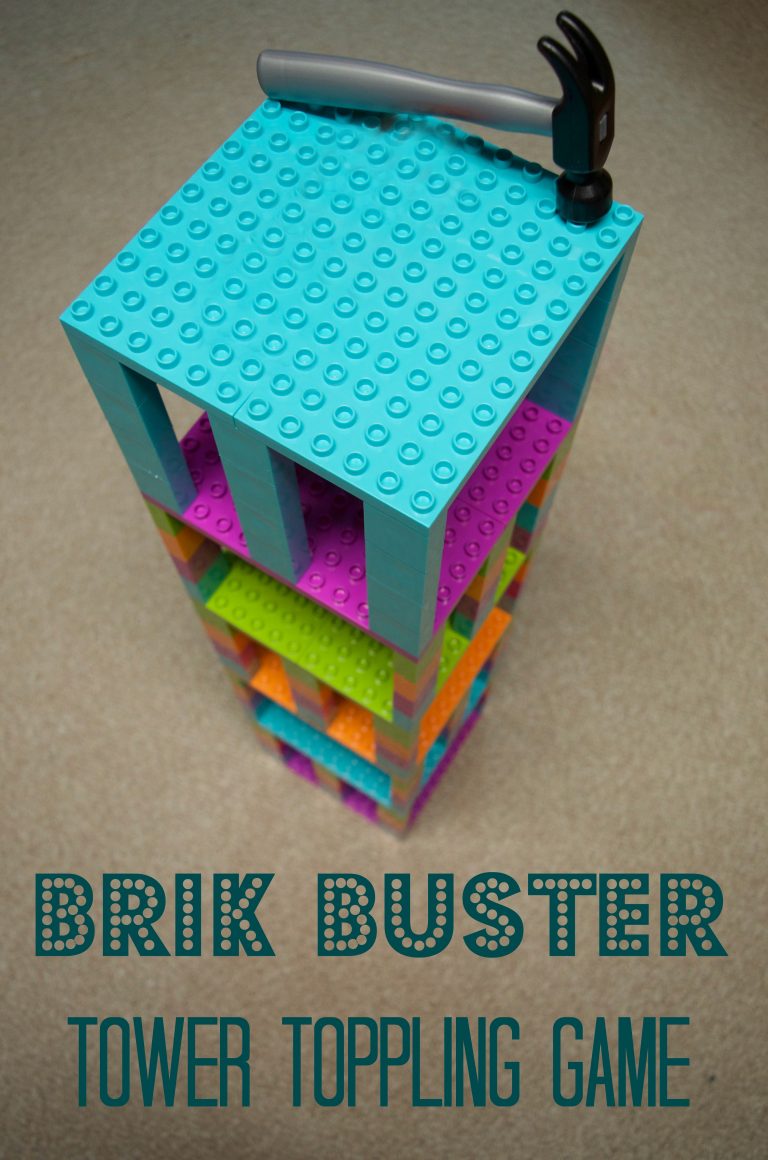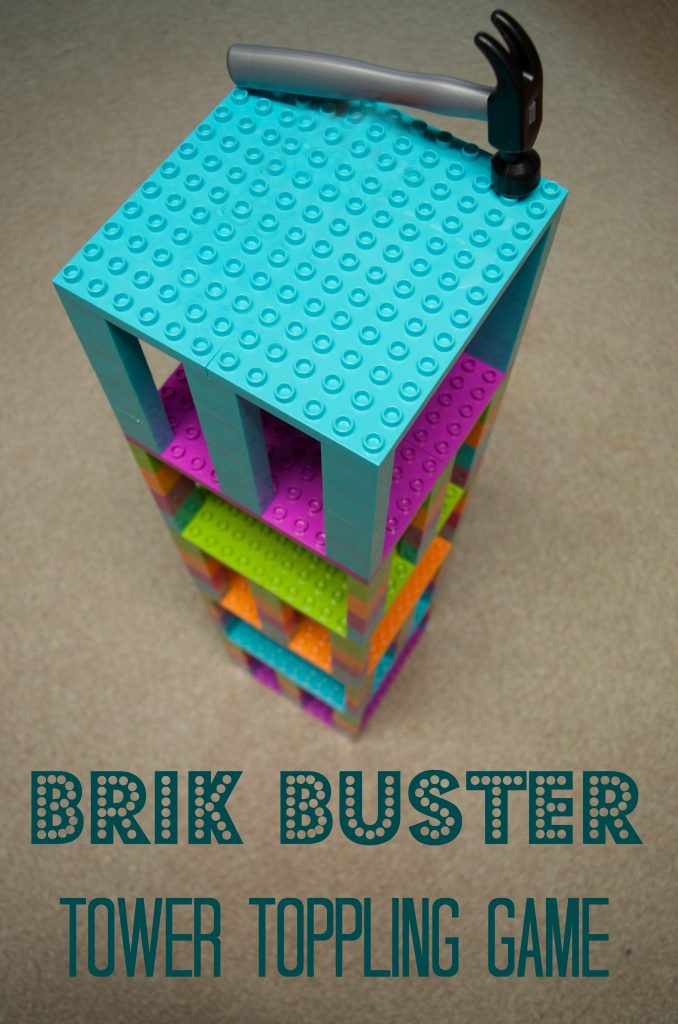 Because there's such an age span between my children (ages 3, 8 and 10) it's not an easy feat to find something that all 3 of them enjoy doing together for any length of time. But one thing that has connected them is their love of building, and in this case, a creative game that incorporates building! Brik Buster Tower Toppling Game by Strictly Briks is a load of fun!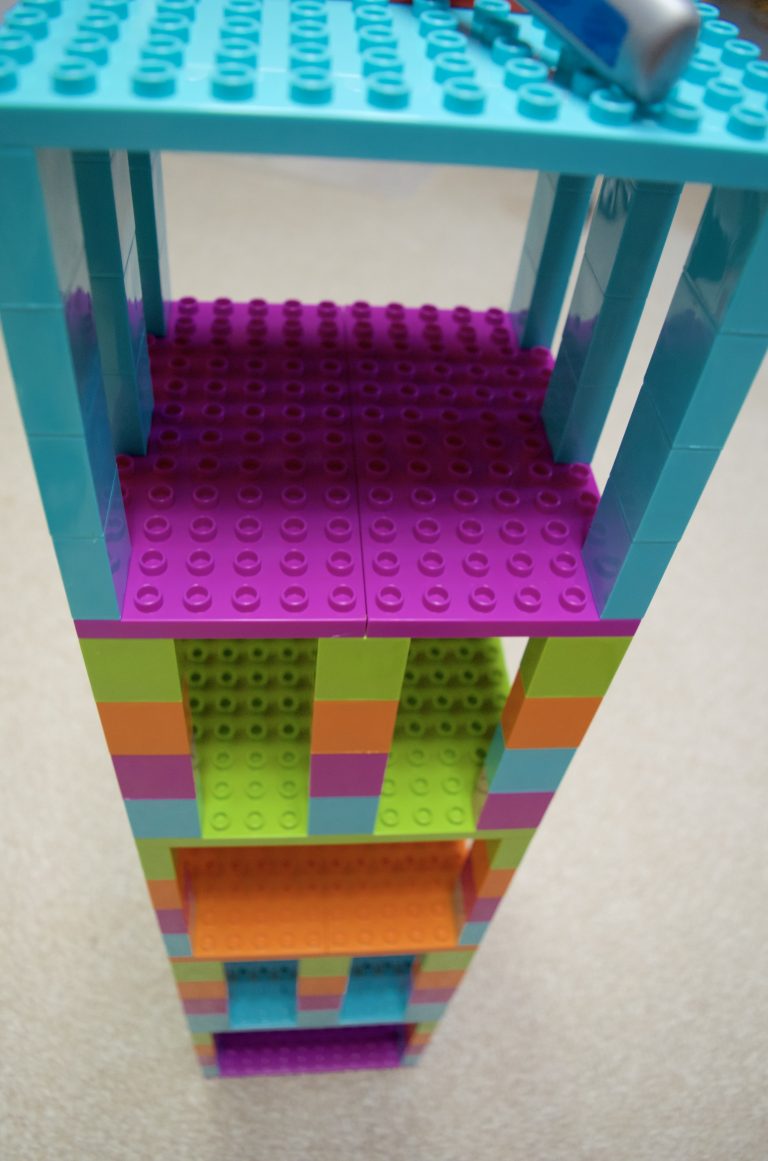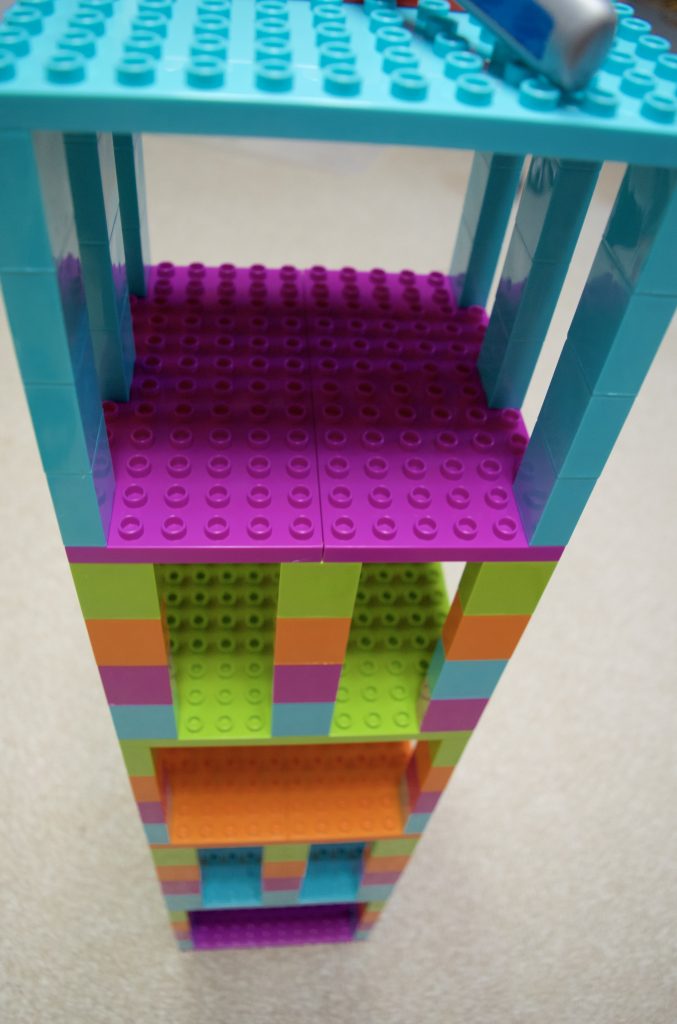 In the box is 133 stackable pieces that are compatible with all major brick building brands! (HUGE bonus here!) That's enough bricks to create a 5 story tall tower! This makes a great team building effort before the competition begins! The set also includes a small plastic hammer. The basic idea of the game is to build a tall tower, take turns using the hammer to knock pieces out, and the one who knocks down the tower loses.
It's really a simple game with a spin off of classic "tower building" games but I love that it incorporates building bricks for an extra layer of engineering. It's not just a simple "stack a block" routine. There are various ways to flip the bricks, different color patterns you can create, etc. In fact the tower doesn't even have to be the 5 story tower shown here – you can build any size/shape structure or simply use the bricks for free play!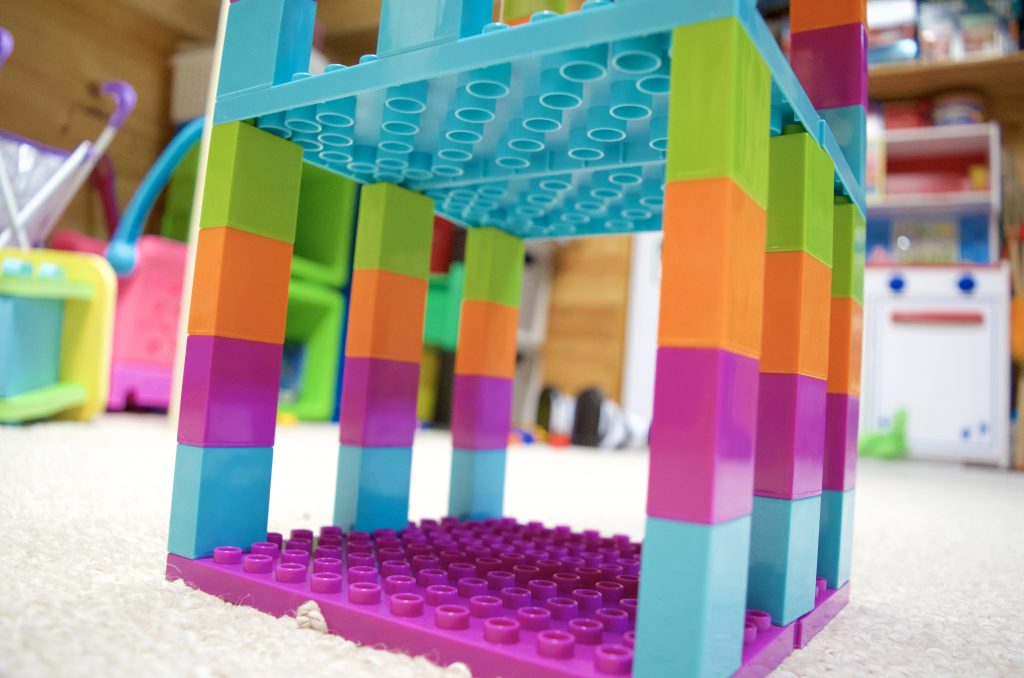 My daughter likes us to help build a tower and turns it into a tall doll house play structure. The Brik Buster Tower Toppling Game is really a gift of imagination and creativity as much as it is a game.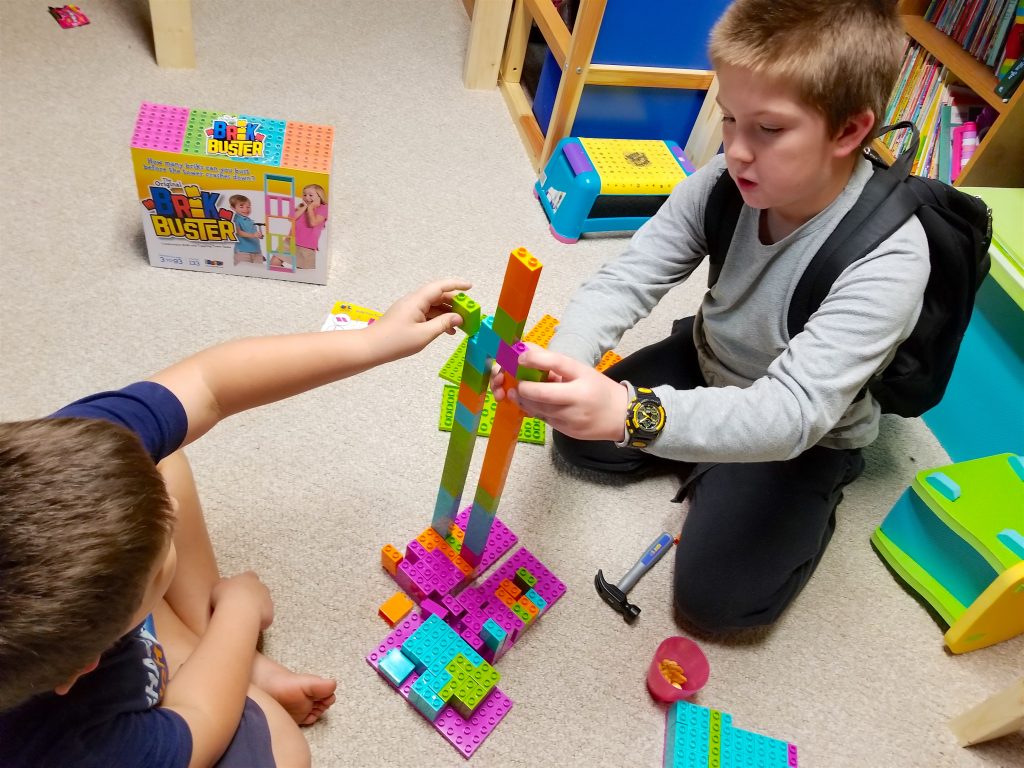 I had to include this photo because this is the day the game came in the mail – you can see that my 10 year old didn't even take his backpack off from school! The boys saw the bricks and ran right over to start building their own tower!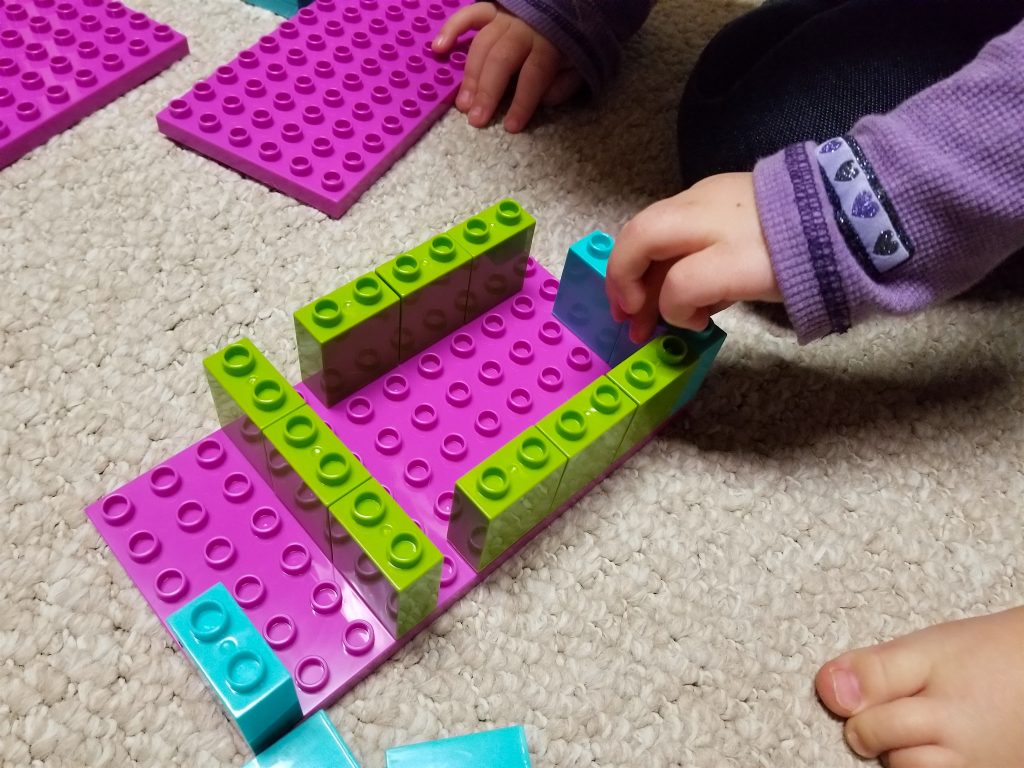 The box of bricks grows with your child from age 3 on up so you'll get plenty of play out of it.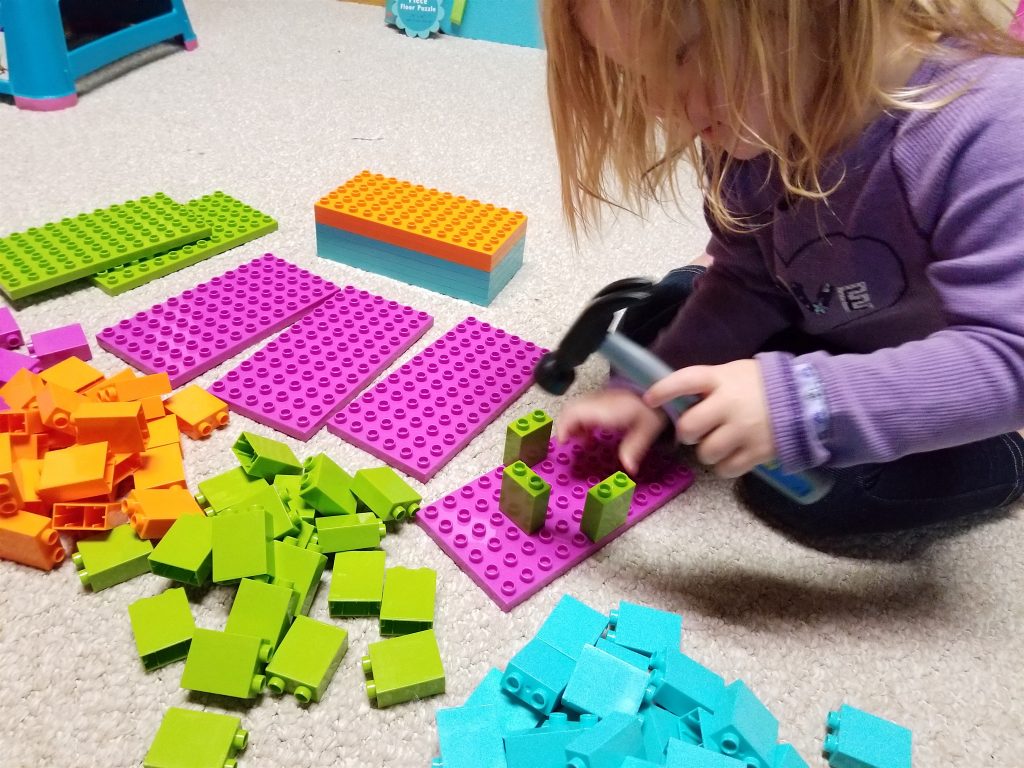 Overall this is a great brick building set. I love the Toppling Tower game spin on this classic toy. The pieces hold together pretty well unless you are building one skinny tall tower of bricks and then they are a little loose. My daughter tried to stack 20 bricks on top of each other and since she's got the coordination of a 3 year old we had some troubles keeping the tower together. However it is perfect for using the hammer to knock pieces out during the game! We love this game and it has already been used for a wide variety of fun in our house. I would buy it as a gift for sure!
You can purchase this set from

Strictly Briks here

or on Amazon here!
*If you are an educator or school you'll want to visit their Education Page for their Educators' Discount Program.