The COOLEST Toy for Boys – the Fly Wheel Flight Review
This post may contain affiliate links, view our disclosure policy for details.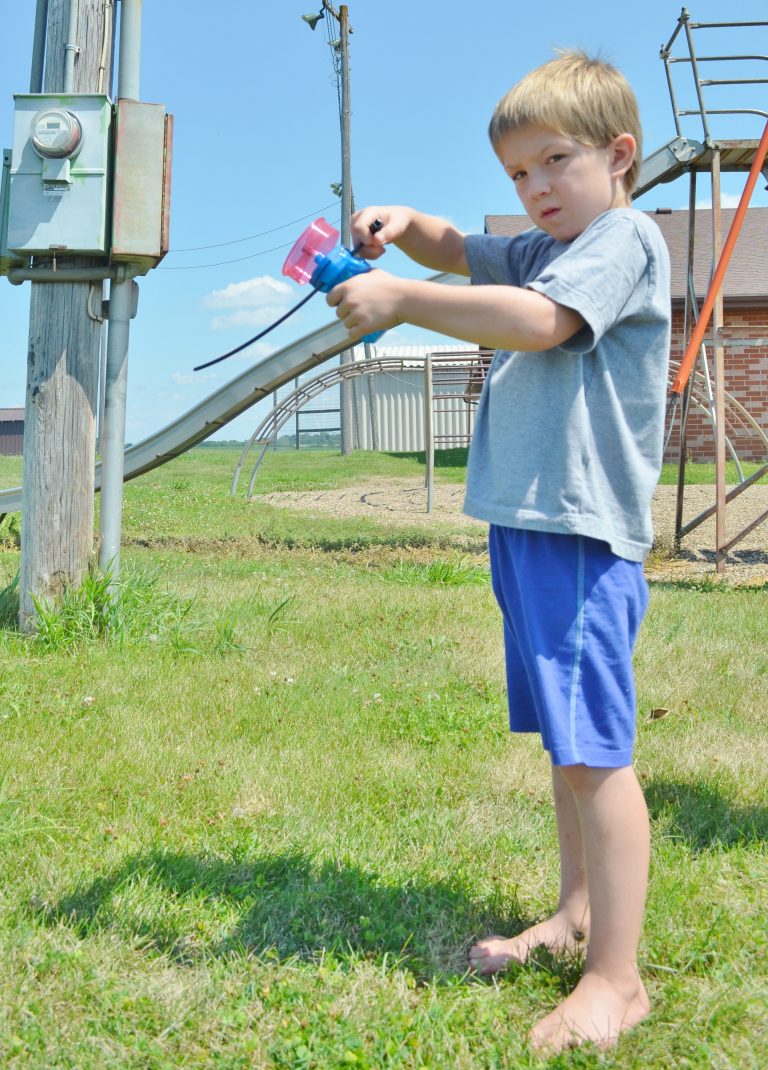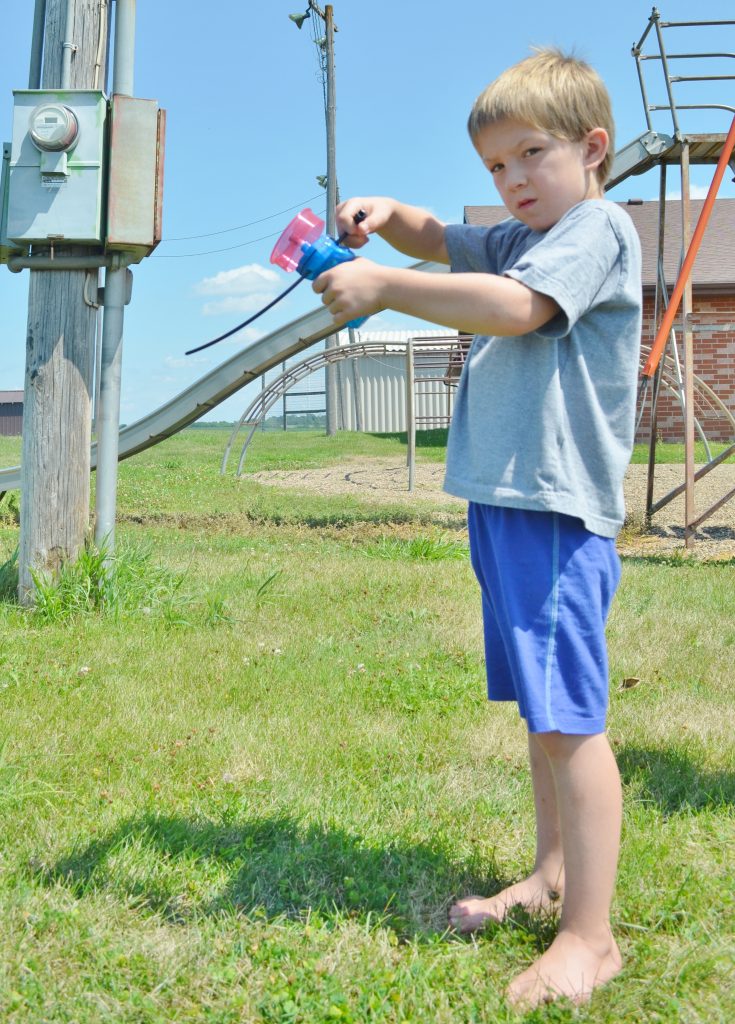 Oh my goodness – we were sent the Fly Wheels Flight
to review and it has got to be the COOLEST toy for elementary age boys that I have EVER seen. My son has spent hours playing with this and for around $5-$6 this has a HUGE bang for it's buck! It's a little propeller that launches when you pull the plastic "cord" – in fact it launches up to 3 stories high and YES – it definitely does go as high as it says! It was very difficult to get a photo of it so high – check it out!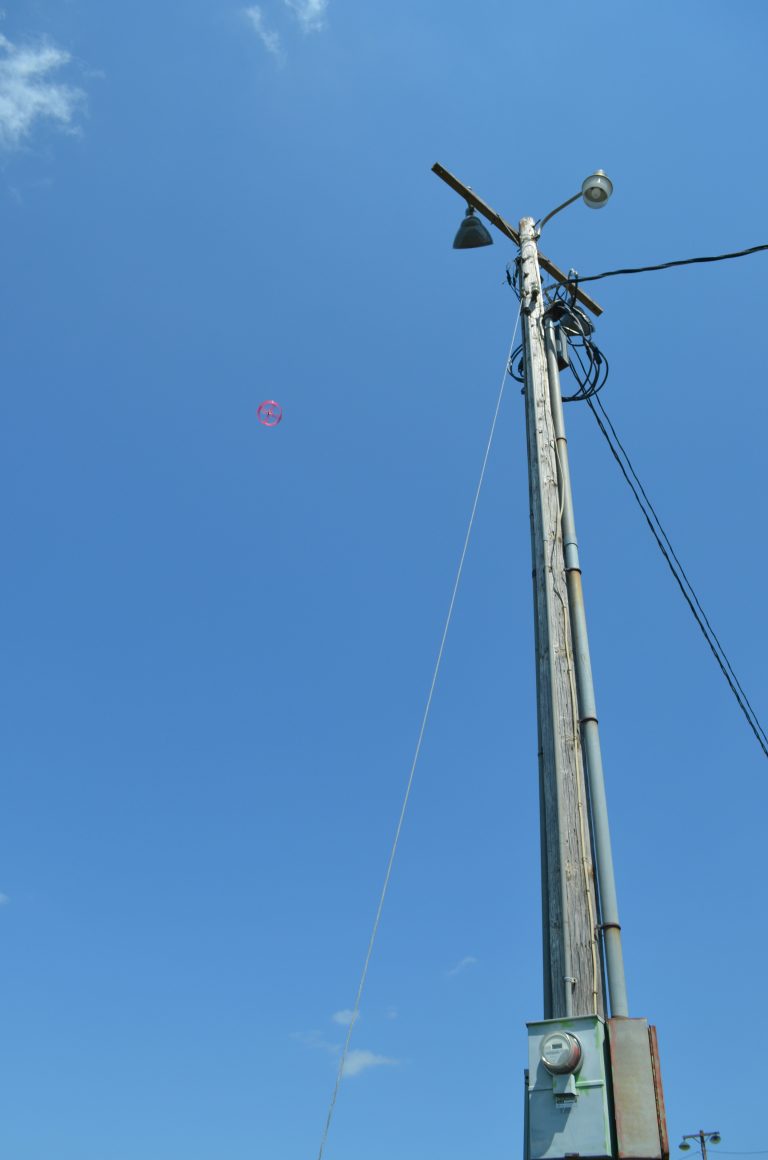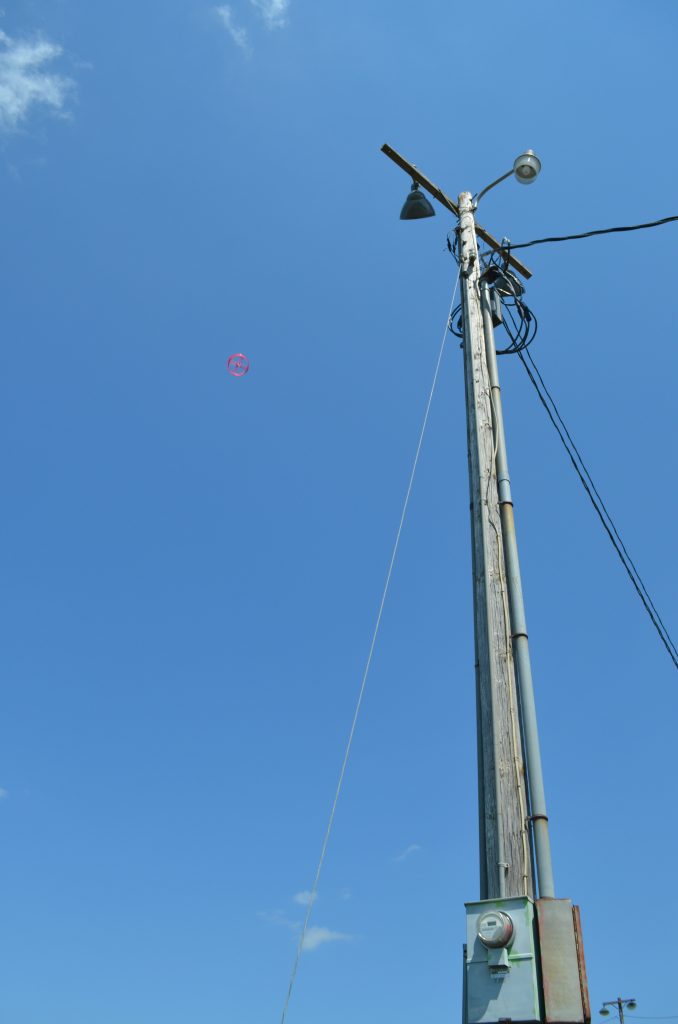 This light pole is a good 2 stories up and I was able to snap this shot by the time it was already falling.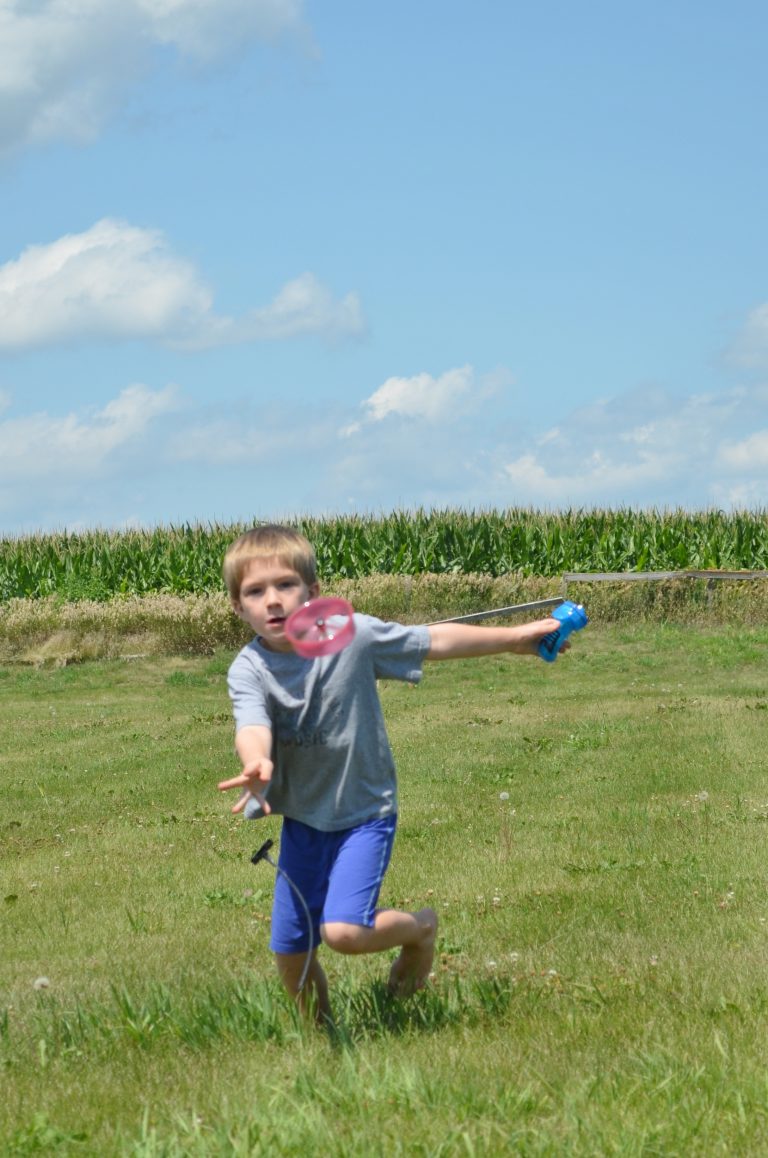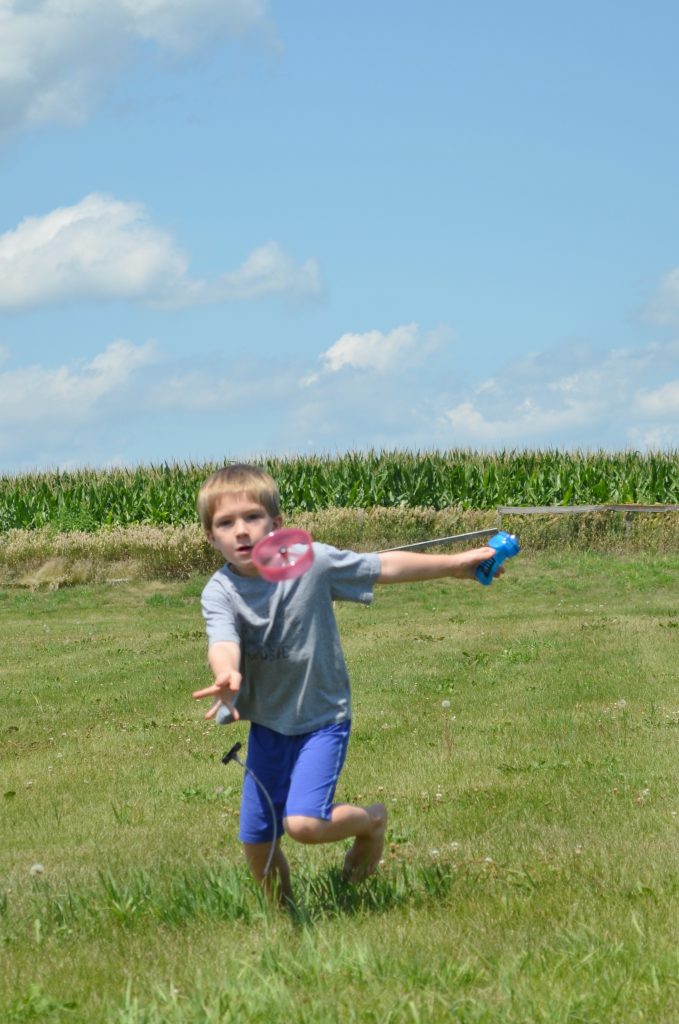 You will definitely need a HUGE open field to use this properly. We went out behind the school in the soccer field and had SO much fun!! Even my husband and I have taken it out to play with it! I just can't believe it goes so high!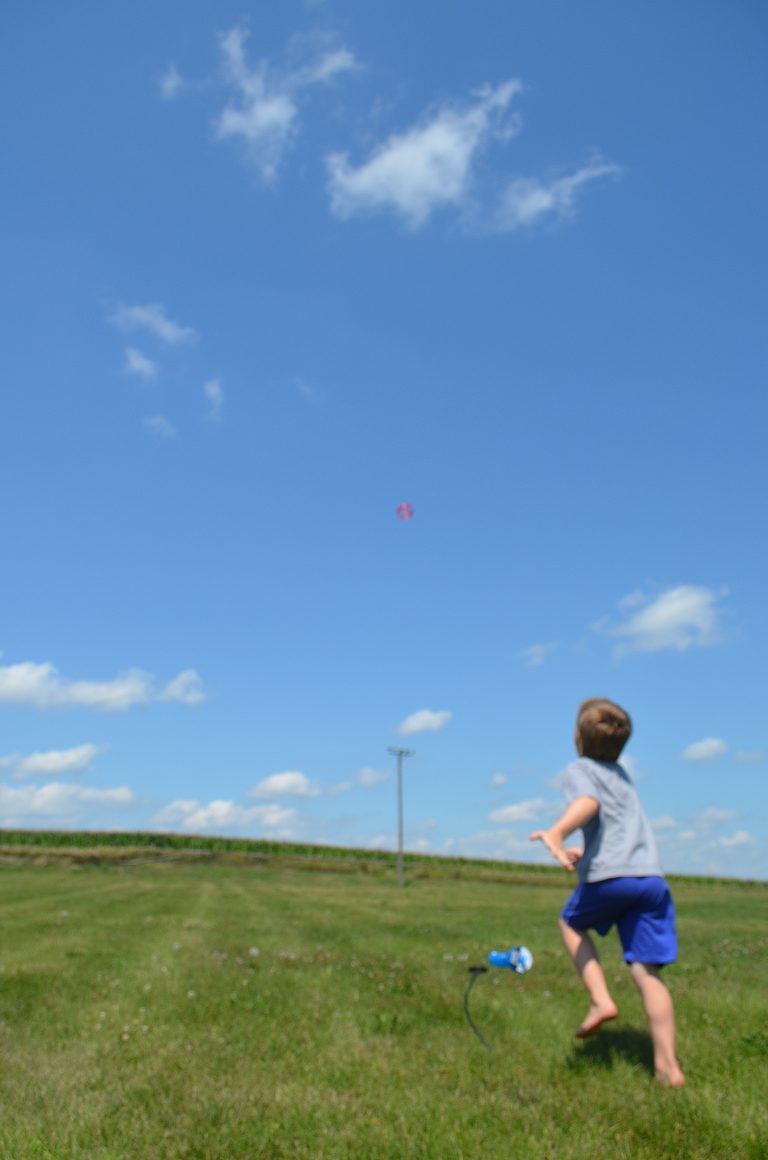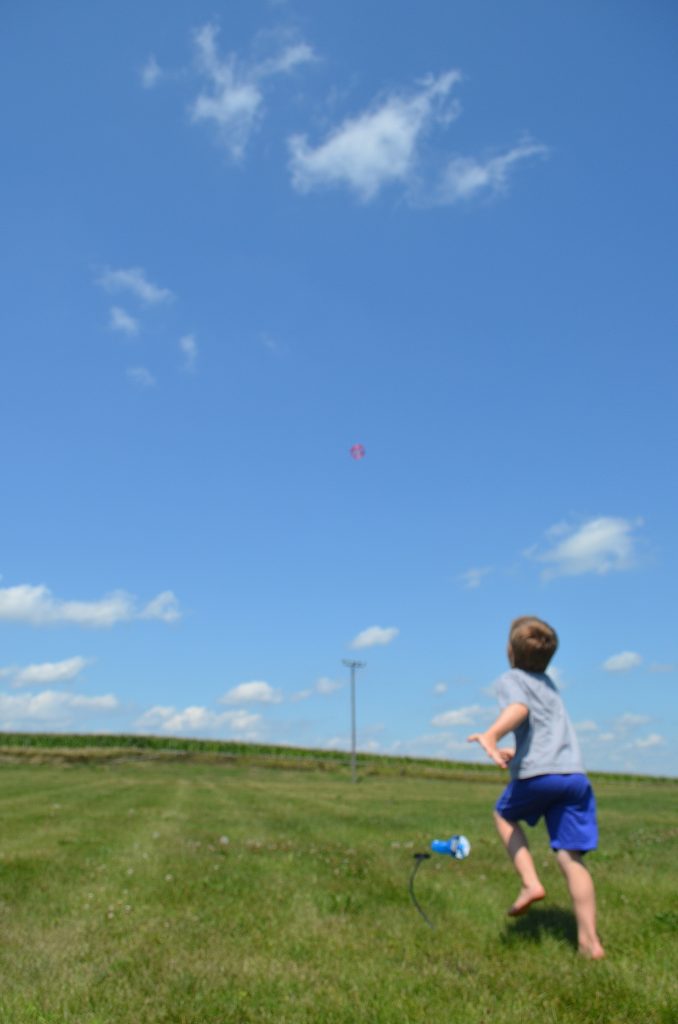 This little Fly Wheel Flight toy would be AWESOME for a stocking stuffer or for a surprise reward after a long school day. It's very inexpensive which is awesome but provides hours of fun outside.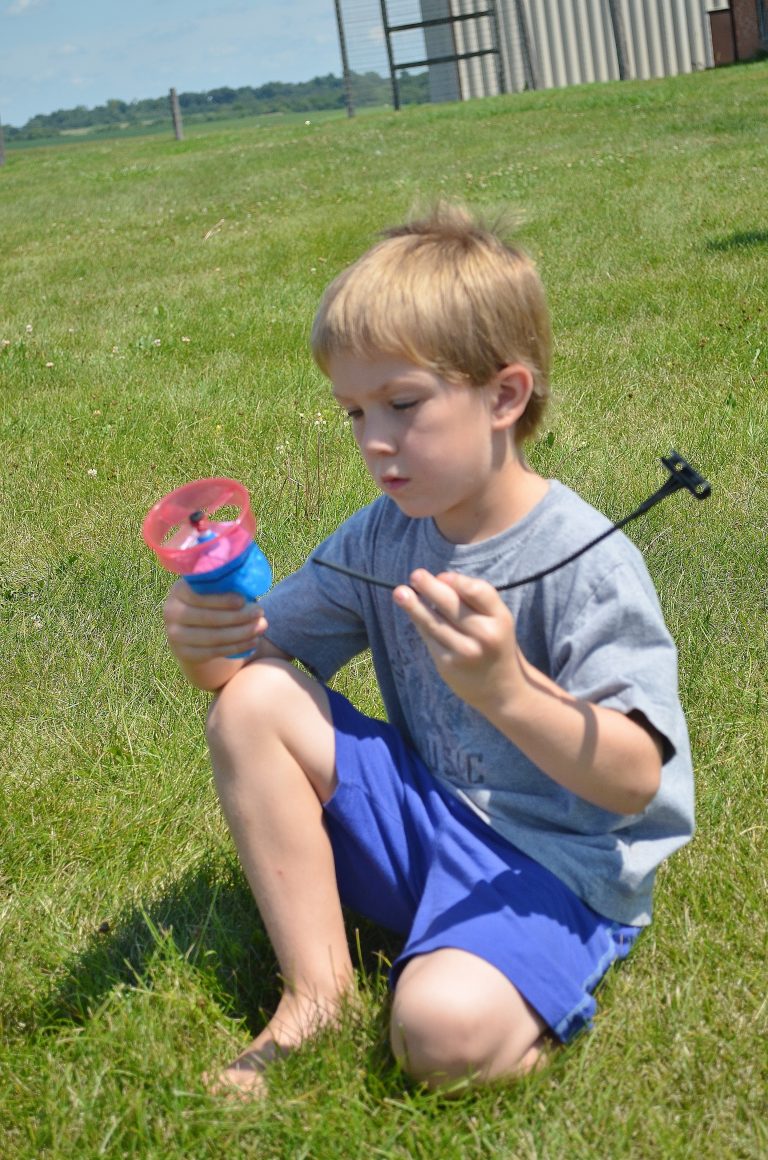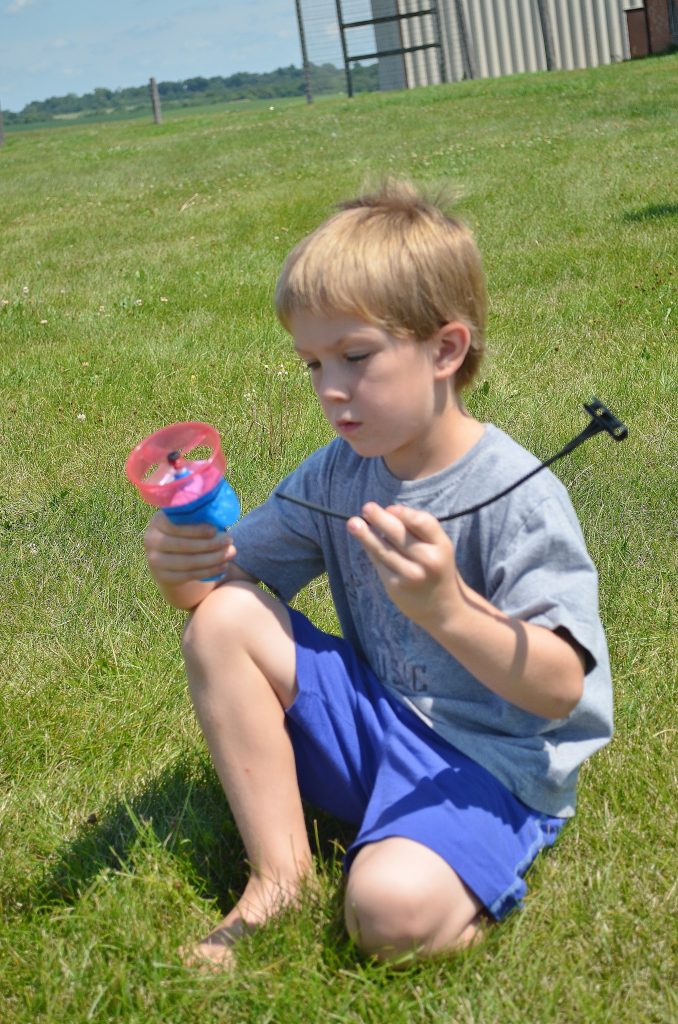 Here you can see my son threading the plastic piece through the handheld machine. Then he just pulls and it soars off!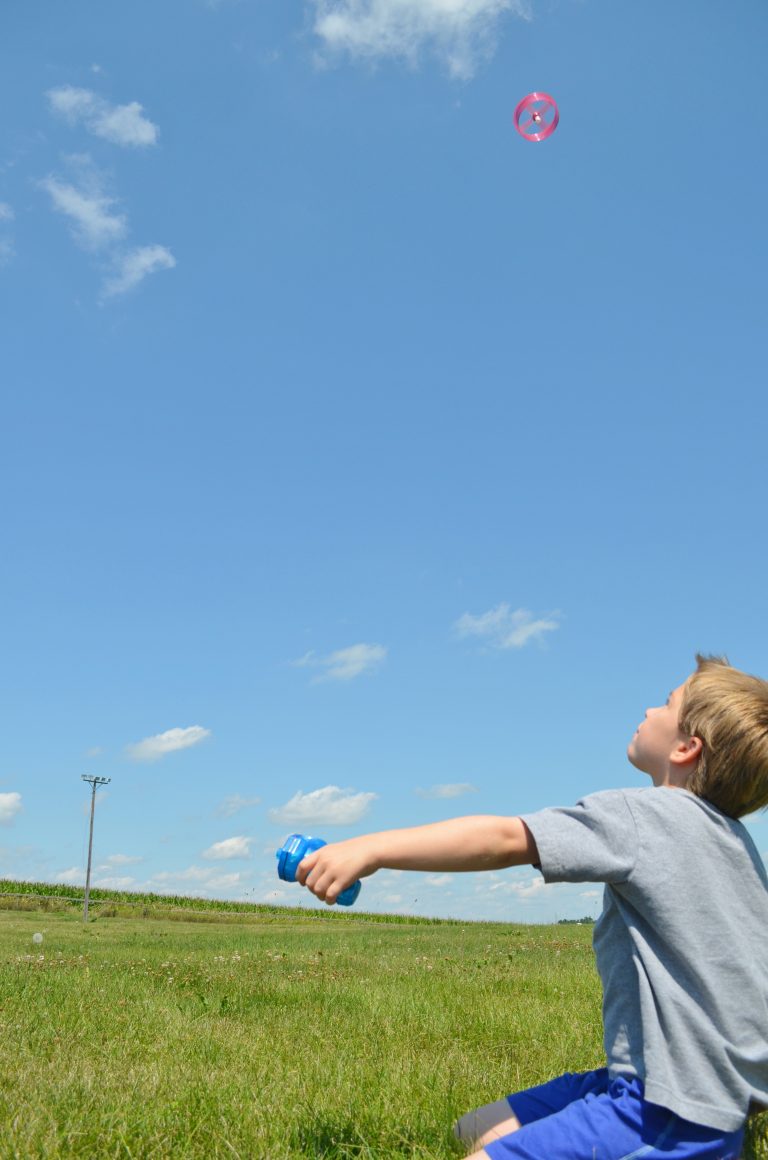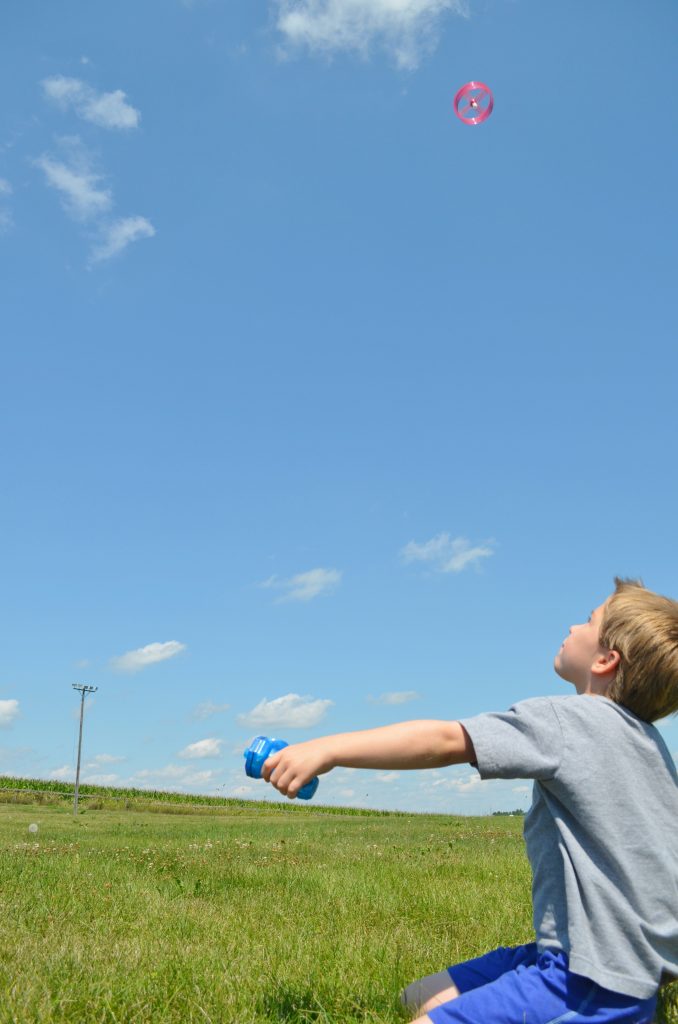 In fact it was SO cool but I had a tough time looking through the video camera AND finding the fly wheel in the sky!!! Let me tell you though – it was tough to get that sucker on video because it goes so high (and it was so bright outside!) that I had a hard time following it up in the sky! My son loved launching it and then running to see if he could catch it as it landed. If you can't tell how cool it is by the photos and video – it is and I can bet you any kid that you know would love this thing!
Disclosure: I was not compensated for this review. I received the above toy to use in order to form my own opinions. All opinions are my own.