Safari Ltd. Ancient Fossils TOOBS – Great for Fossil Birthday Parties
This post may contain affiliate links, view our disclosure policy for details.
If you are studying fossils or are planning a Fossil Birthday Party you MUST check out Safari Ltd.'s Ancient Fossils TOOBS. Not only is the price reasonable but the hand painted replica fossils are fantastic for young kids. As you can see below it includes a variety of fossils ranging from trilobites, scorpions, dinosaur skin, foot prints, ammonites and more!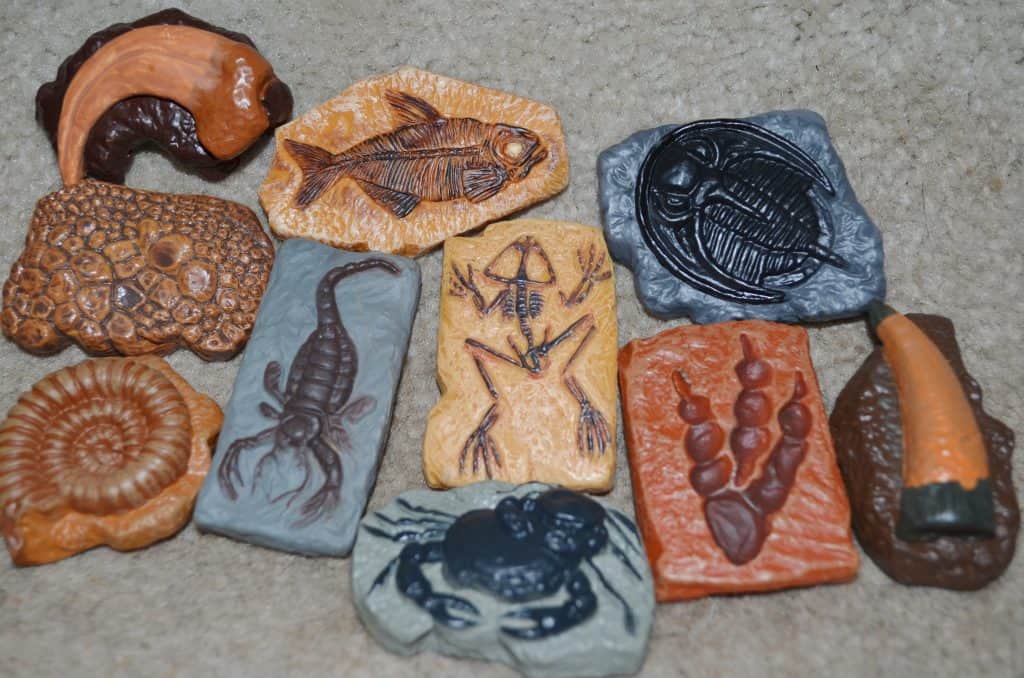 As is typical with the TOOB collections it also includes an ID card so that you can not only read a description about each fossil but you can also read about where each fossil was found which I thought was really cool. My son is now 6 years old and it just this TOOB by itself opened up a lot of new learning opportunities. Not only were we able to research new countries that he wasn't familiar with but we also talked about different "ages" in history as well as information about each species or item fossilized.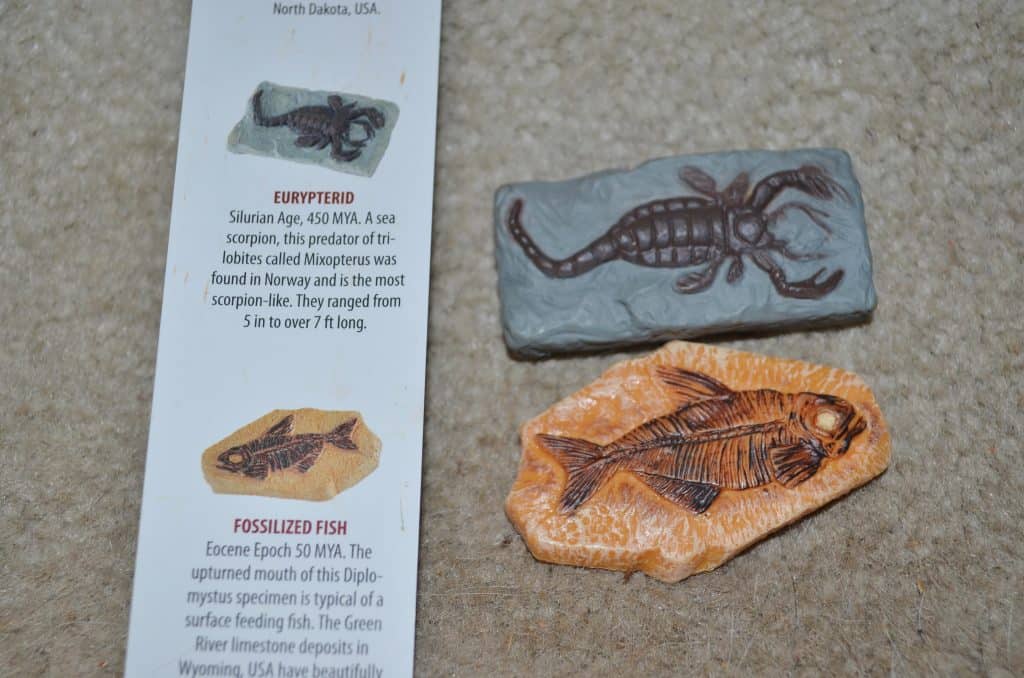 We were also sent the Safariology Ancient Fossils which are nice large sized fossil replicas. Great for kids of all ages and easy to grasp because of the jumbo size for your special needs kiddos. There is also a large Trilobite one in this collection that is now shown below. As you can see they are easy to immediately recognize and were showcased on our "party table" during my son's Fossil & Dinosaurs Birthday party.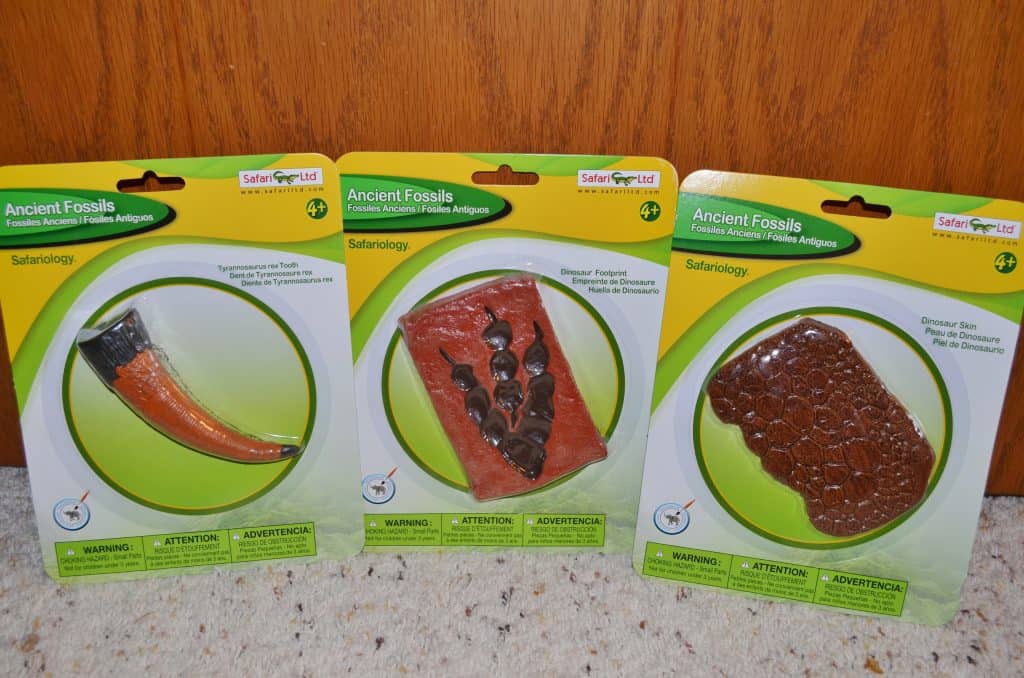 Plus at around $6 or the price is very reasonable and great for classrooms and homeschoolers! Or science geeks like me! 🙂 These are currently residing in our science center here at the house but will head over to my husband's school anytime they need it.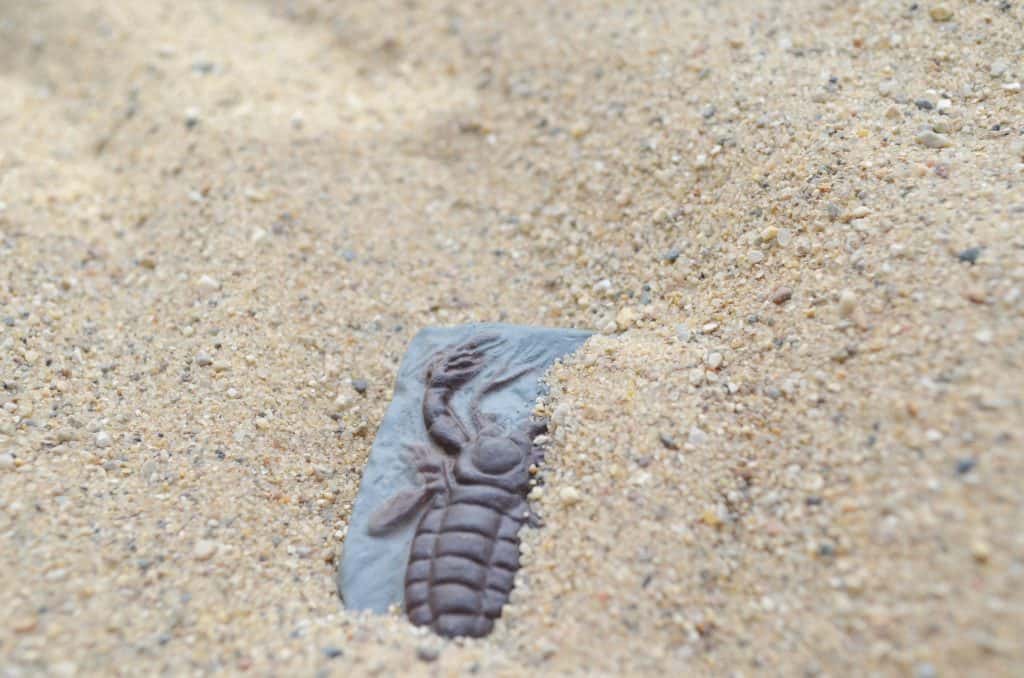 As I mentioned in my Dinosaur Skulls TOOB review we used some of our Ancient Fossils TOOBS to play in the dig pit during the birthday party. A HUGE hit and the kids had a great time comparing their fossils and skulls to see what each other had found.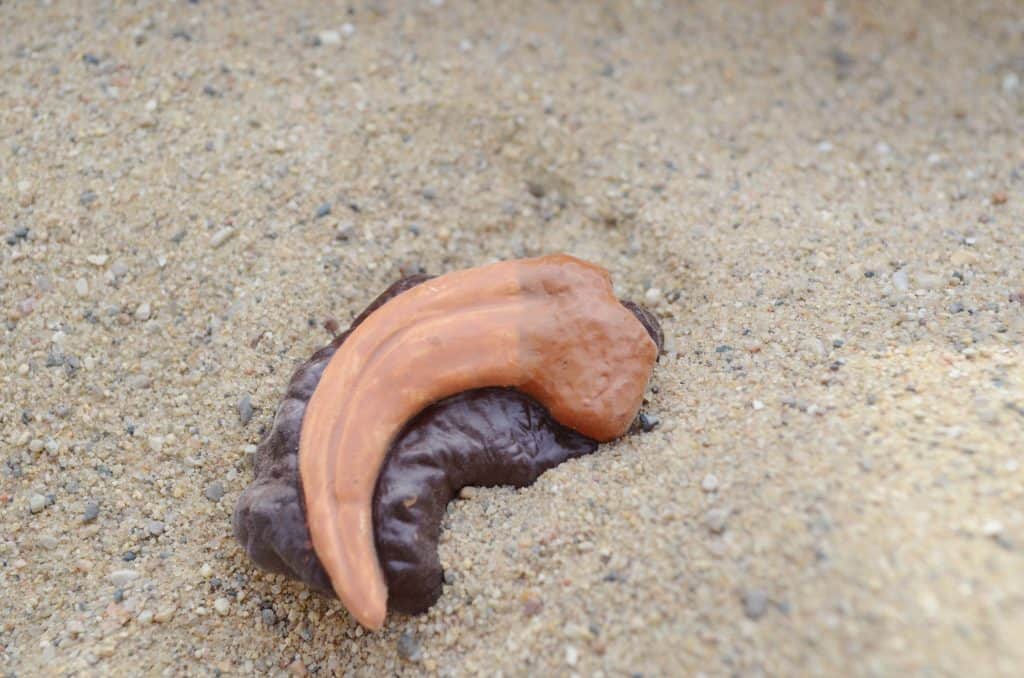 Don't they look great just sitting here in the sand!?!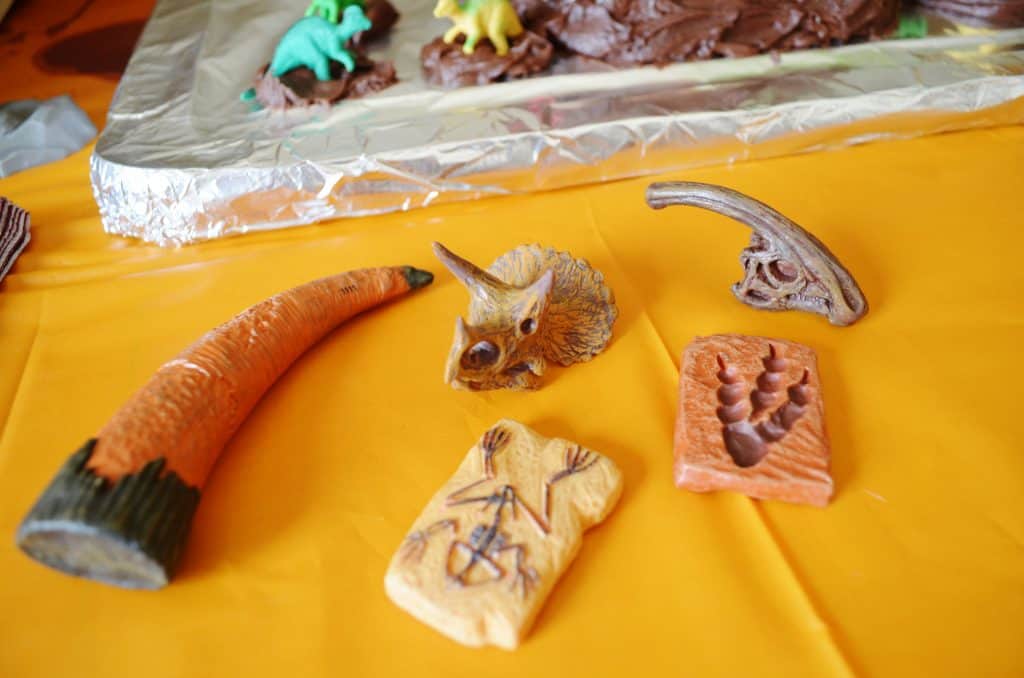 Here you can see a little bit from all three sets we received – all featured on our party table.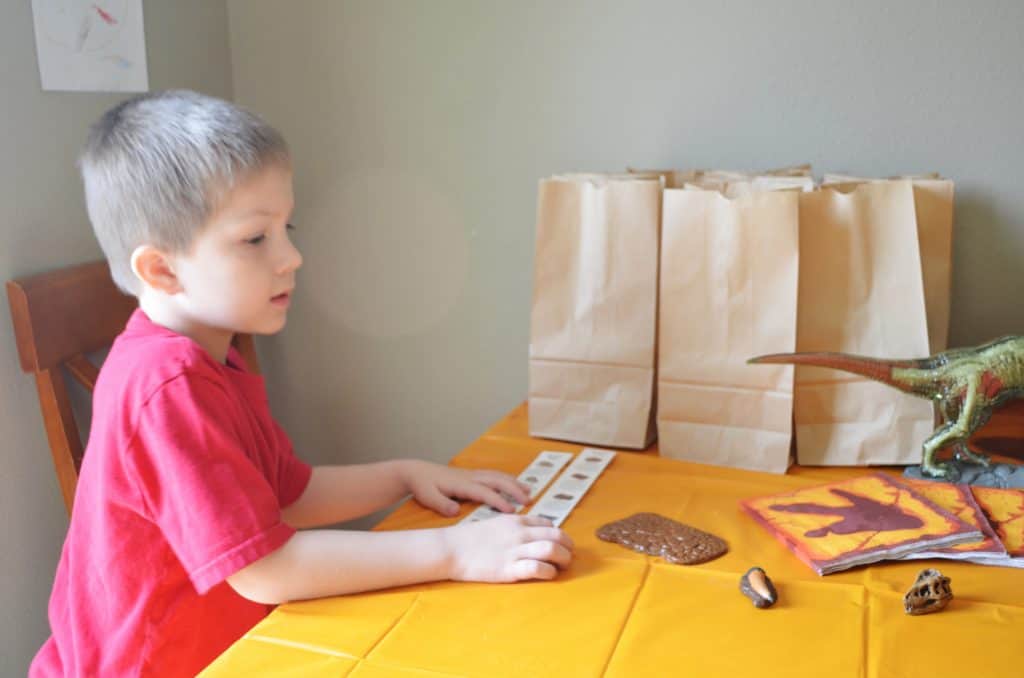 And right in front of my son you can see the skinny ID cards that come with each TOOB. It is a great reference card that really gives a bit of history about each fossil. These were absolutely perfect for our Fossils & Dinosaurs Birthday party and I highly recommend them for your younger kiddos and classrooms! You can purchase the Ancient Fossils TOOB from Safari Ltd. or on Amazon. And you can find the Safariology Ancient Fossils (the jumbo ones) on Safari Ltd. or Amazon as well.
You can find Safari Ltd. on Facebook, Twitter, and Pinterest!
Disclosure: I received the Ancient Fossils TOOBS and Safariology Ancient Fossils from Safari Ltd. to feature at our party. No compensation was received. All opinions are my own.