LEGO Brownies Kid's Party & Snack Idea
This post may contain affiliate links, view our disclosure policy for details.
LEGO Brownies ……. YUM! Nostalgia hits when I think of LEGOs from my childhood and I'm amazed at some of the absolutely astounding LEGO creations there are today!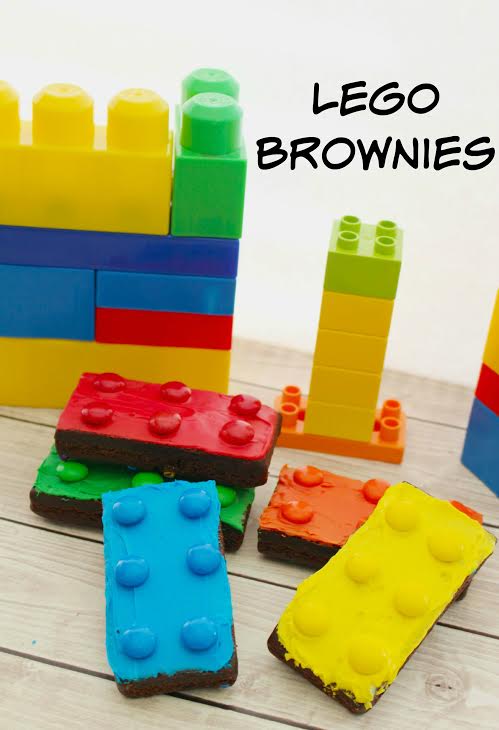 From kid's birthday parties to classroom activity centers, robots and STEAM activities and creative building at home there are a lot of ways LEGO can make life more interesting.
These LEGO brownies are easy peasy to make and decorate and kids will certainly enjoy them! It's pretty easy to figure out just by looking at the photos but below I've listed the directions for how we made our LEGO brownies.
LEGO Brownie DIRECTIONS:
1.  Add 1 Tablespoon frosting to each of the 5 bowls.
2.  Add different colored food gel to each bowl – I used red, blue, green, yellow and orange. Mix until desired colors are achieved ( try to match the colors of the M&M's).
3.  Unwrap each individual Little Debbie brownie. (I bought the Cosmic type and removed the little pieces on top).
4.   Spread the colored frostings on the brownies.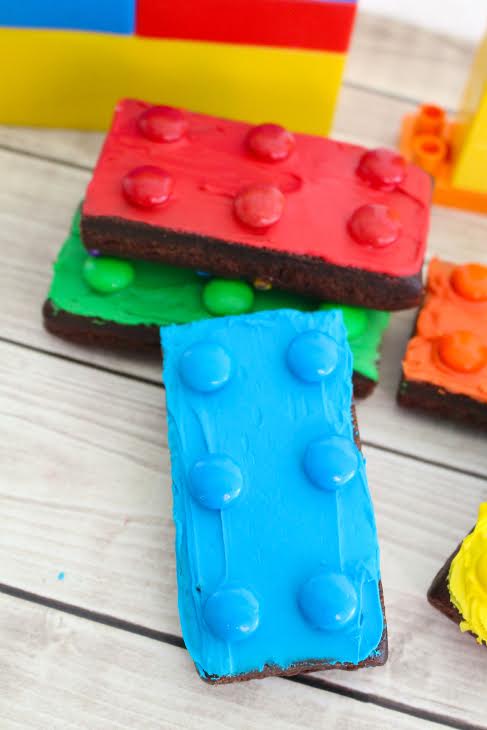 5.   Add 6 matching colored M&M's to each brownie.
6.   ENJOY!
If you're a LEGO lover like us you'll love our DIY LEGO Crayons tutorial here and our LEGO Frozen Yogurt Bites recipe here! And of course, I can't leave out our famous list of free LEGO apps for smartphones. Interested in starting out your LEGO collection for the first time? Consider this awesome set up for under $56 and make your own LEGO table!