Starting Your MUST HAVE Basic LEGO Collection for UNDER $56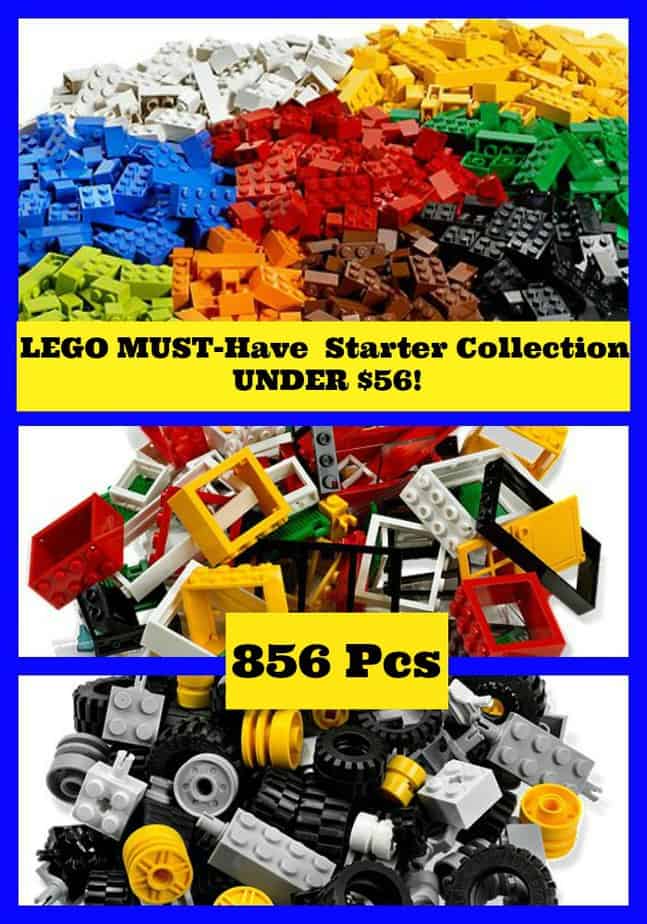 My boys are just getting to the age where LEGO sets are cool – except that they just don't have the desire (or the attention span!) to put together a set that consists of a few hundred pieces! OR more likely than not the kids lose the instruction manual and then they are left with a small bag of random pieces that they can't build anything out of because they don't have enough pieces. So this year for the holidays we have decided that our children's Christmas gift will cost us UNDER $56. I have spent literally HOURS searching and hunting and coming up with the perfect sets of LEGOS that will help my younger boys have the pieces they need to boost their creative juices and not need to follow manuals for specific sets. LEGOs are expensive – and you can almost never find them secondhand – I've looked for 2 years to no avail! I have searched many sites for the best prices and best LEGO sets and here is what we are purchasing for our kids to start their LEGO collection – the stress-free way!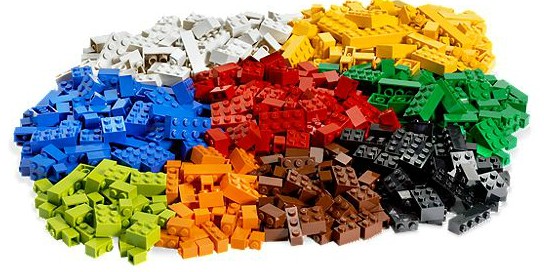 Bricks are definitely a basic necessity when it comes to LEGOs and I find that this 650 Piece Deluxe Brick Box for $29.99 is the best price for what you get. It includes a variety of colors and is just a simple box of bricks – nothing fancy. You can get this Ultimate Building set which comes in a storage box for $25 but you only get 405 pieces.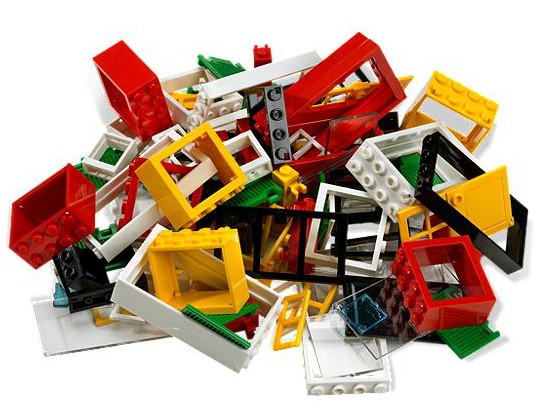 This 100 piece LEGO Doors & Windows set  is the PERFECT set for starting your LEGO collection. And it's just $12.99. There are plenty for both boys to share and plenty to build houses with.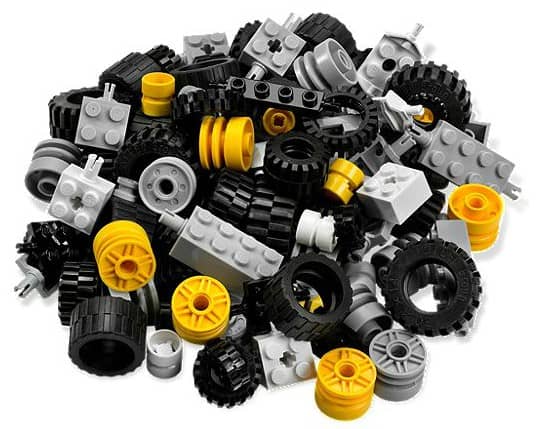 This 106 piece LEGO Wheels set gives you an awesome start to building those LEGO vehicles and it's just $12.99. Kids LOVE to build cars and this comes with all sorts of sizes, "hubcaps", "axles", and everything else a kid needs to build the right sized car for him.
Those three sets above will cost about $56 and will include a total of 856 pieces. It includes the best variety for building your own LEGO creations without needing a specific kit or instruction manual.  It is the most basic "needed" LEGO collections to give kids the best variety. They have a good core selection of bricks, wheels, and doors/windows so they can build everything from cars, zoos, houses, and more. Below are some more ideas that I recommend to include in your starter set if you can afford a little bit extra.
LEGO Building Plates – $4.99 each (I recommend starting with 4)
LEGO Police Minifigure set – gives you 4 figures + access. – $8
A special note about Minifigures – Minifigures are SO much fun to have and really boost the creative play for kids but can easily cost $5-$10 PER figure! Ouch! I highly recommend saving up and checking out the LEGO Education sets which have awesome minifigure sets which have about 22 figures + 200 accessory pieces including the Community Worker set, Fairytales & Historcial Figures Set, and others which run about $45 a set.
BONUS – Check out our DIY LEGO Table on a budget AND our extensive LIST of FREE LEGO apps for Kids of ALL ages or click on the image below!