Patriotic Play-Doh Sculptures – Celebrating World Play-Doh Day
This post may contain affiliate links, view our disclosure policy for details.
I participated in an Influencer Activation on behalf of Influence Central for Hasbro. I received product samples to facilitate my review as well as a promotional item to thank me for my participation.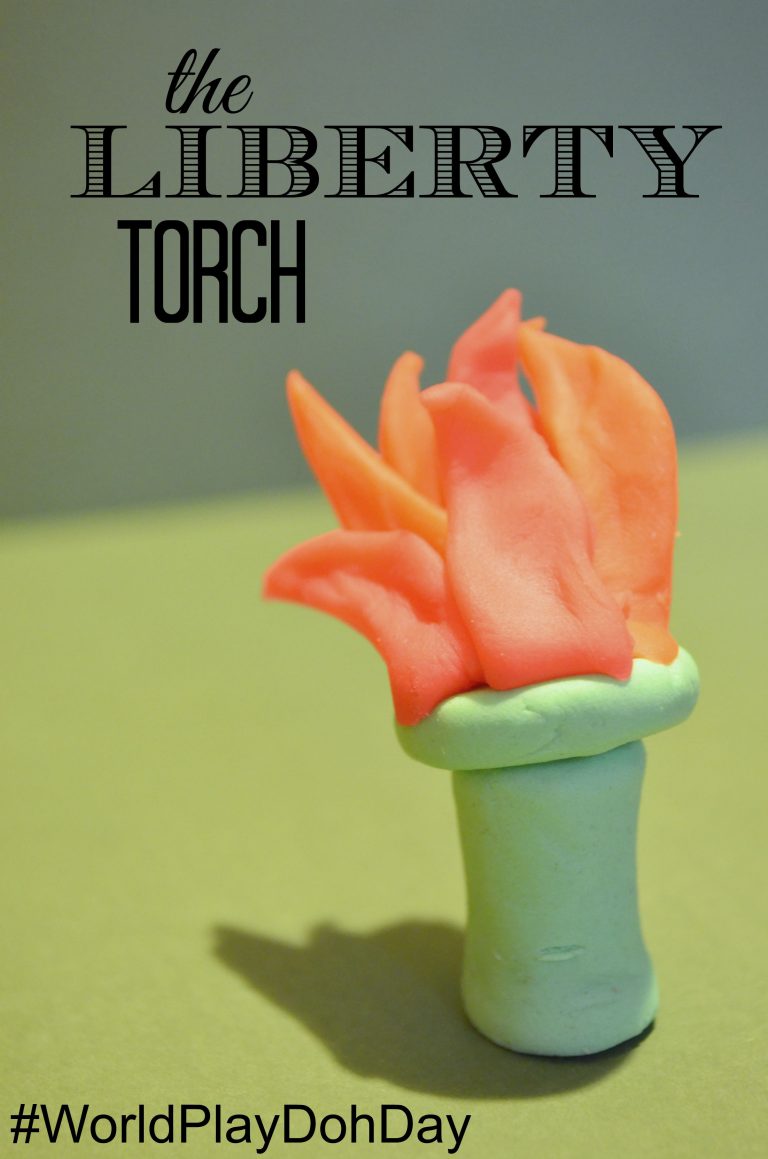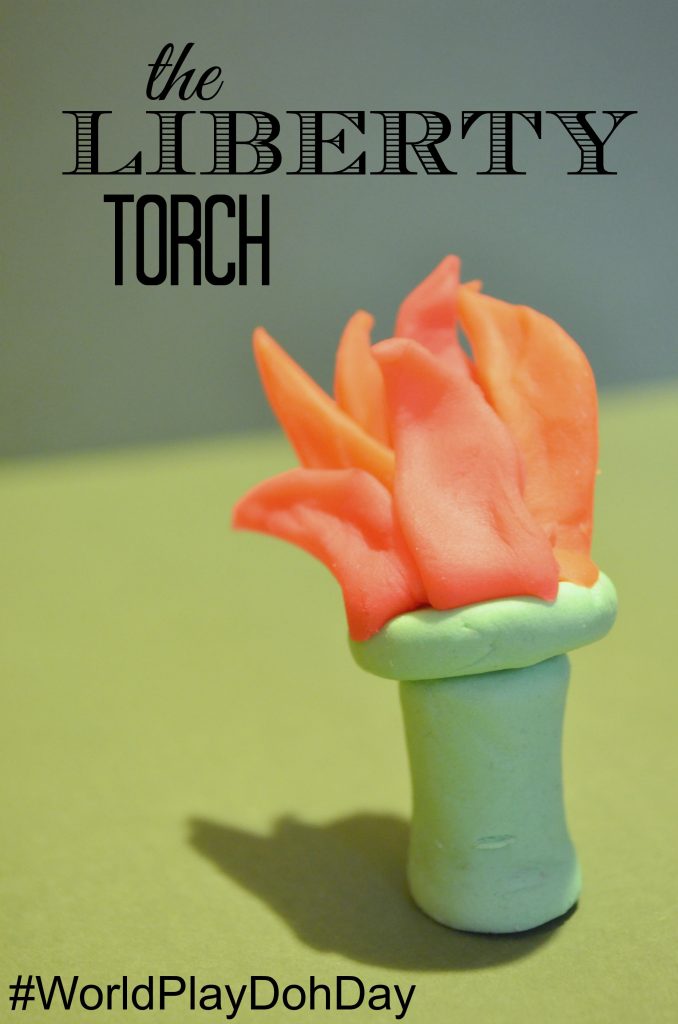 When I heard that World Play-Doh day was September 16th and their theme this year was American pride I couldn't wait to plan a night of Play-doh activities with my kids! This past summer we hit the road and made stops at the Statue of Liberty, the White House, the Boston Harbor, Mount Vernon, Independence Hall and many other patriotic historical locations so I knew this would be fresh in the minds of my kids. When I told them we were planning a night full of Play-Doh fun they got excited – even though they are now 8 & 6 years old!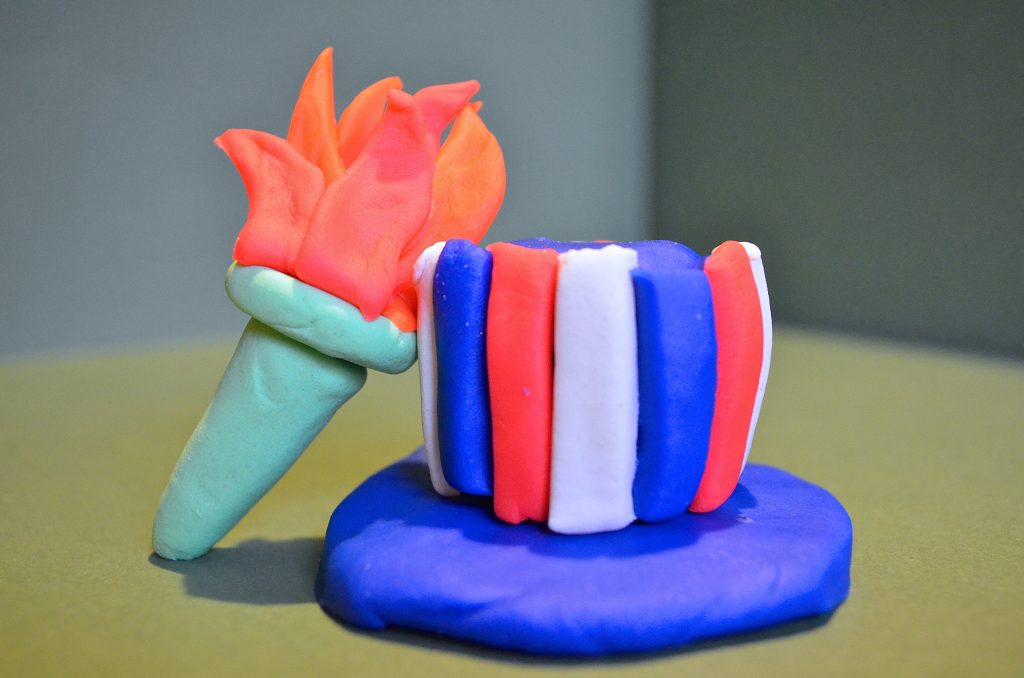 Play-Doh is definitely not just for "little" kids and I remember having hours of fun with it when I was a kid myself! I STILL love playing with it and we play with it on and off throughout the year. I sat down with the kids and told them to think of something to them that was patriotic and showed what they felt was American pride – and then sculpt it with Play-Doh! We were sent a case of 20 different colors so we had a wide range of colors to work with which was nice. I started out with Uncle Sam's hat and the Statue of Liberty's torch. It was so much fun and I thought they turned out well so we just kept trying new ideas!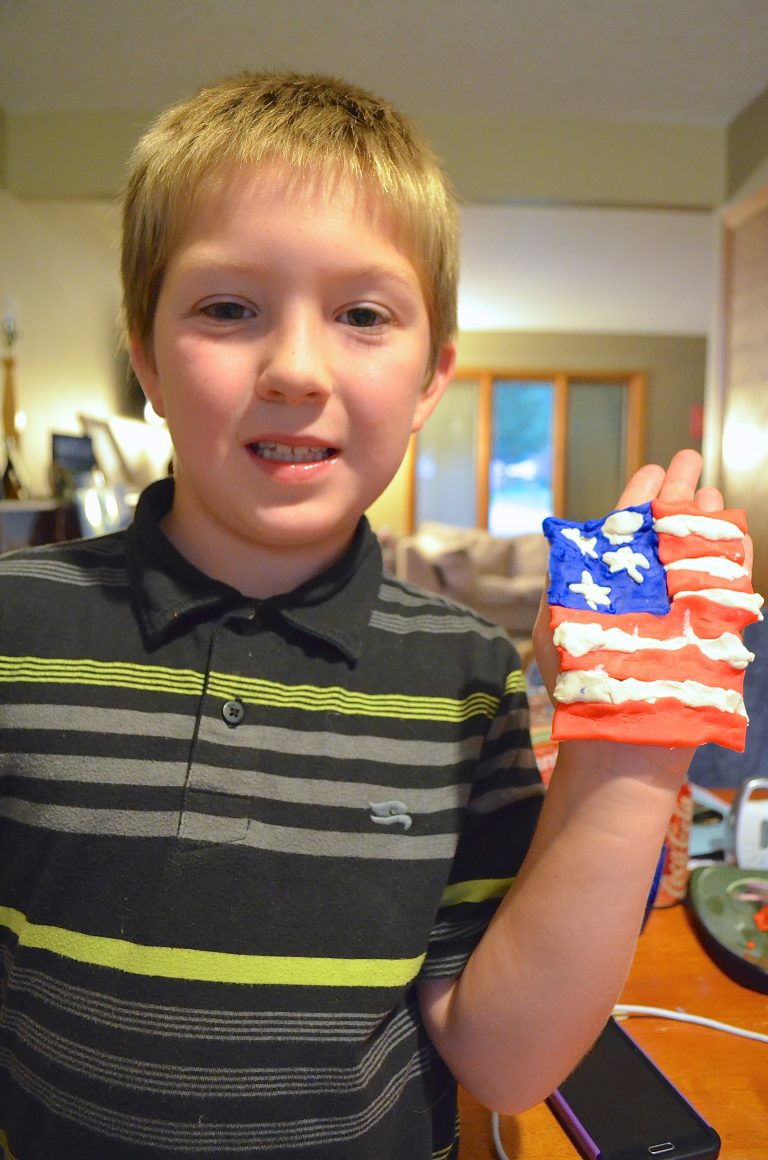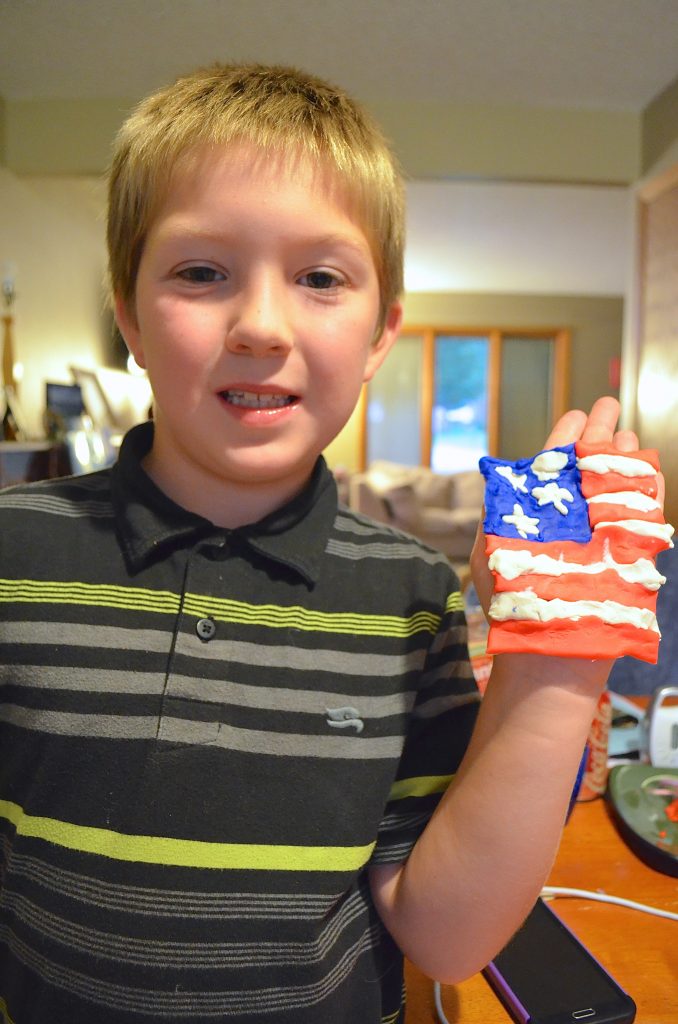 My 8 year old immediately got to work creating the American flag and I was pretty proud of his stars! They turned out great for him! My 6 year old felt like a volcano showed his American pride (not sure why?!) but they of course "exploded" it before I could snap a photo of it!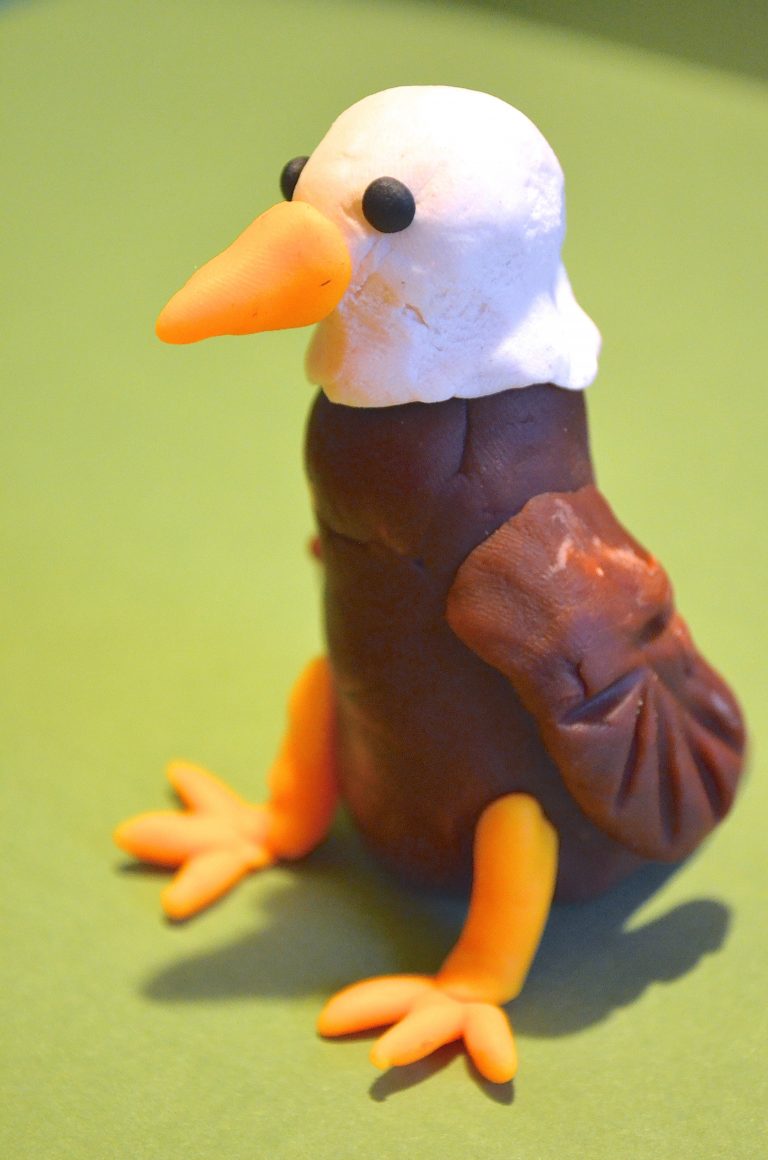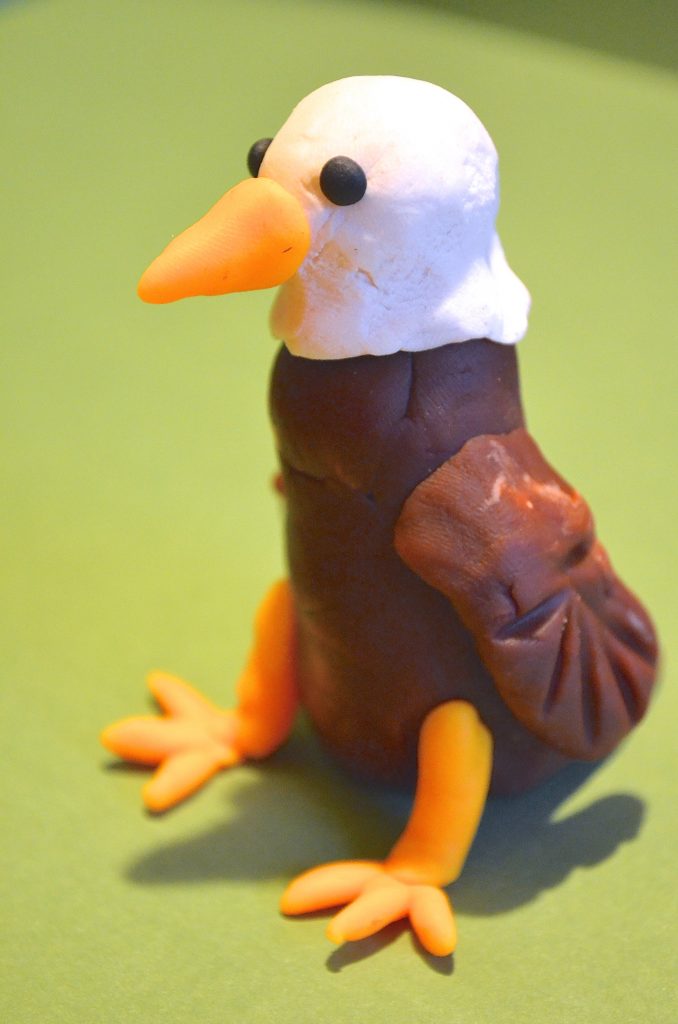 AH my eagle is the one I'm proud of though! I was surprised at how cute it turned out and it was super easy! I made a brown cylinder ovalish shape for the body. Then I rolled up a white ball of Play-Doh, placed it on the top of the brown oval body and just smooshed some extra white "feathers" down over the brown. Then flattened a brown "feather" wing for each side, rolled up little tiny orange legs, two tiny black dots for eyes and a small beak! I had REALLY wanted to do an eagle and thought it would be too complicated but I'm really glad I tried it because it wasn't nearly as hard as I was imagining it would be.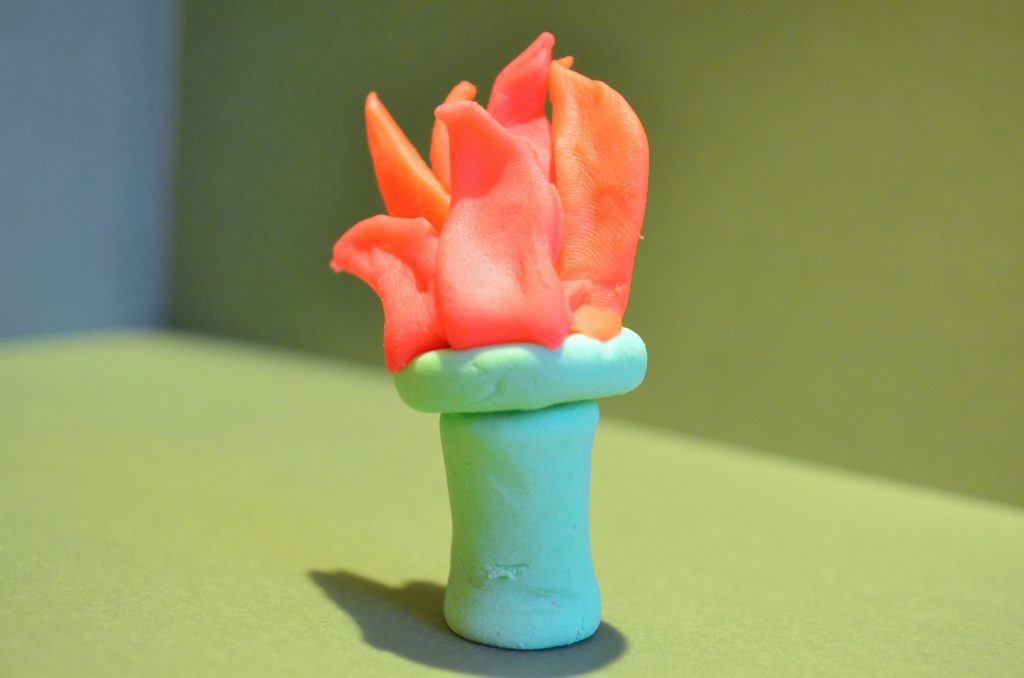 Here's a close up of my Liberty Torch with the flattened bottom so it could stand on it's own.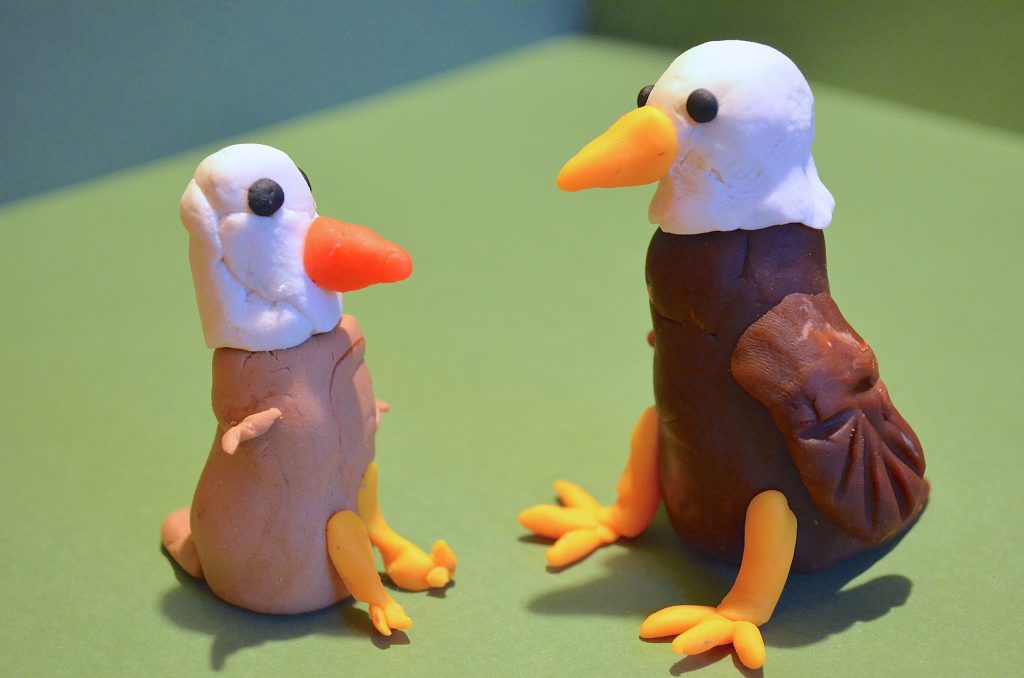 While I was working on my dark brown eagle on the right in the photo above my 8 year old son loved it and decided he was going to make an eagle chick. Isn't it adorable!! If my non-artsy 8 year old son can make that cute eagle chick you can make it too!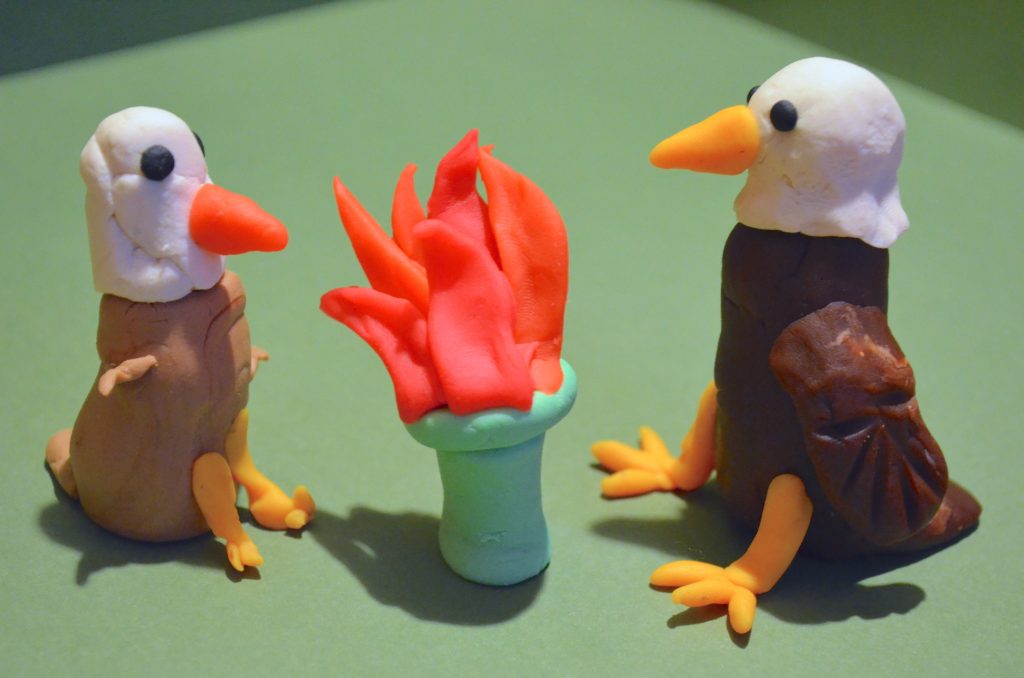 AH yes, good old "campfire" stories reminds me of camping out in the beautiful outdoors.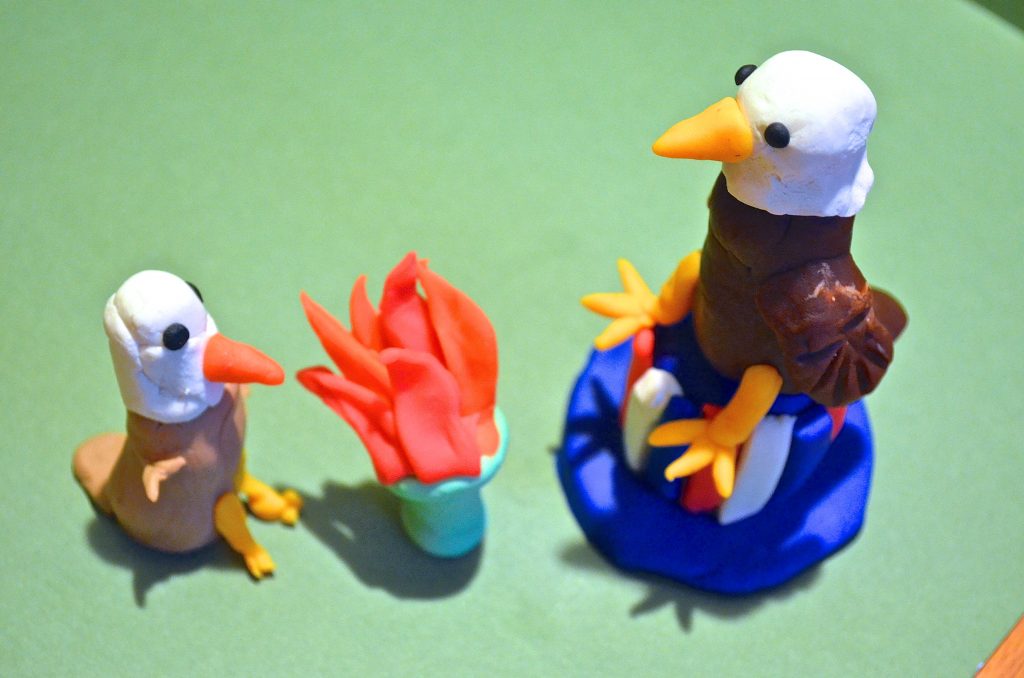 And it just seemed fitting for Uncle Sam's hat to be a stool for the eagle to sit on!
Make your OWN American Pride symbol out of Play-Doh!