Preschool is such a fun age! My daughter is in love with dinosaurs right now and she is learning colors and numbers in preschool so I designed these preschool dinosaur worksheets for her to enjoy!
They are FREE and pair great with our NEW 5 Days of Sensory Dinosaur Play e-book which includes 5 days of printable sensory activities!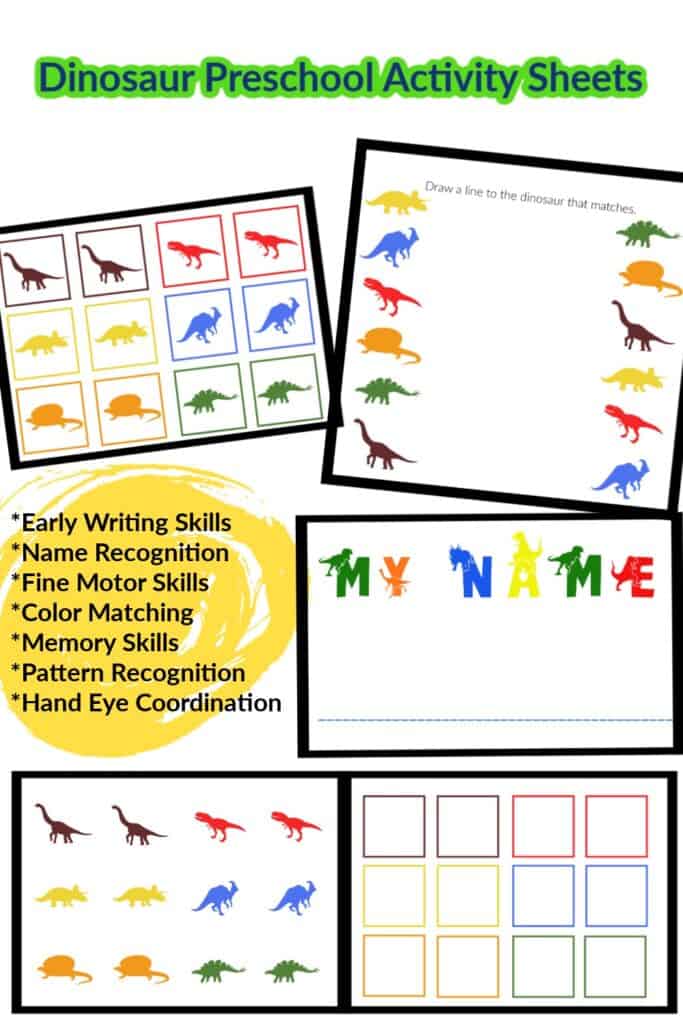 Here's a list of additional dinosaur coloring pages and even fossil & dinosaur themed birthday party ideas. If you're looking for a road trip or vacation centered around dinosaurs check out these places in the USA where you can travel to find dinosaurs! Last summer we went to Dinosaur Ridge near Denver, Colorado!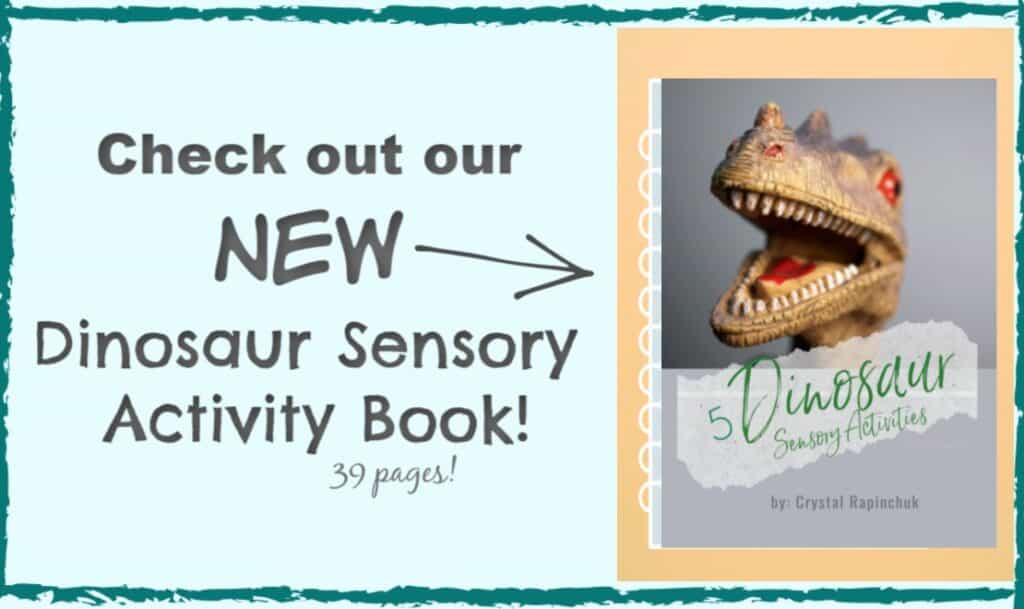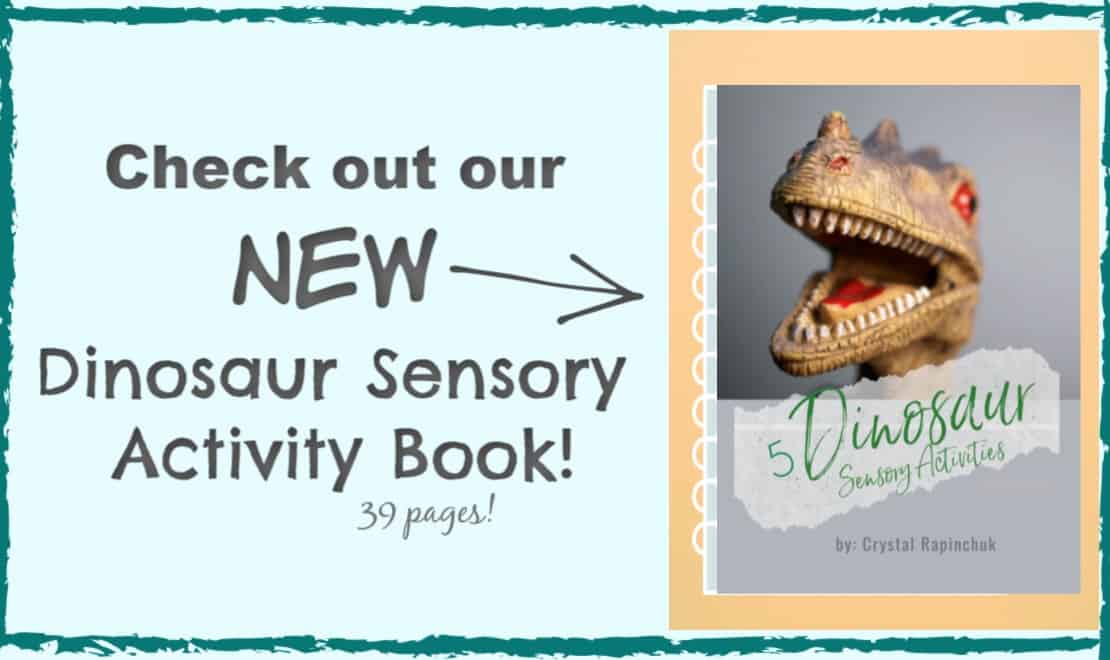 This set of Preschool Dinosaur Worksheets Includes:
1. My Name Worksheet
Features a special custom dinosaur font!
Has a large line for kids to write their name!
2. Dinosaur Matching Cards
Border frame is color coordinated to match the color of the dinosaur!
Each matching pair can be determined by matching color OR shape!
I recommend printing this out on card stock or pasting it onto construction paper so it is not see through.
3. Dinosaur Color Match
Cut dinosaurs out and place into the square with coordinating color border.
Great for color recognition, coordination skills and fine motor skills practice!
4. Match the Dinosaurs Shape Recognition
Draw a line to connect the dinosaurs that match!
Skills used includes color recognition, shape recognition and fine motor skills.
5. Count the Dinosaurs Match
Simple math counting numbers from 1-10.
Also works on number recognition.
You can print the entire workbook set out at once or just print individual pages out in your "print" settings! I recommend printing on card stock
, pasting any matching squares onto construction paper
, and laminating
the worksheets to make the most of the set!
Other Dinosaur Activities for Kids: