Recycled Toilet Paper Tube Nativity Craft
This post may contain affiliate links, view our disclosure policy for details.
I am oddly obsessed with saving toilet paper tube rolls – probably because there are SO many awesome crafts that you can do with them!! Last year we collected them for my son's class to create their own Toilet Paper Tube Nativity crafts and they turn out adorable!
You will need as many toilet paper tubes as people in your nativity, small scraps of cloth, construction paper, and a piece of string or yarn for each toilet paper tube.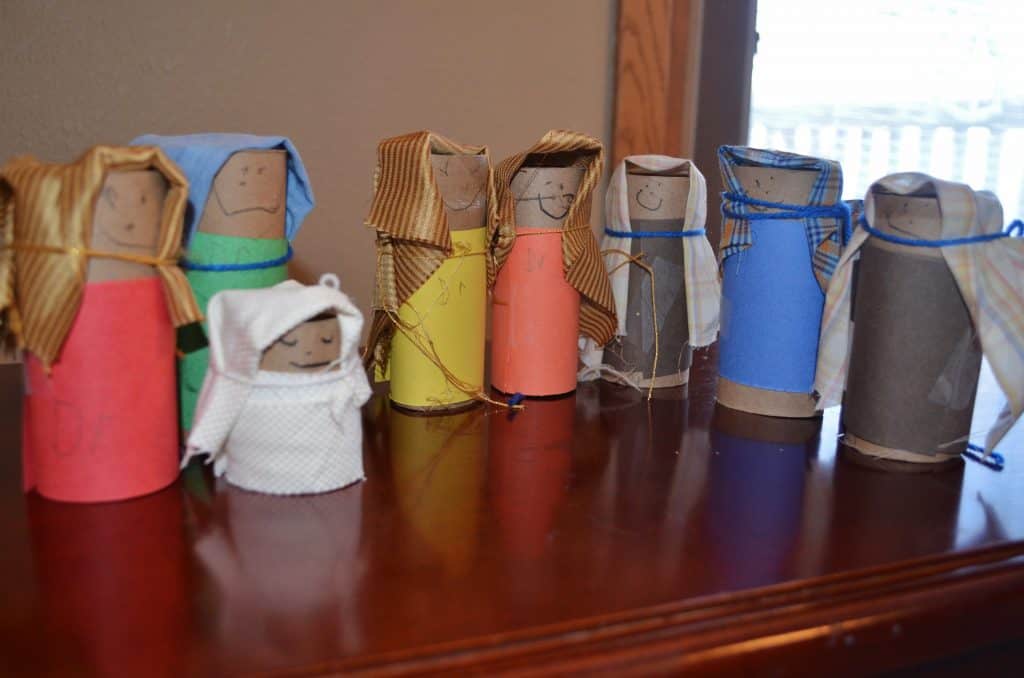 Have the kids draw faces on the end of each toilet paper tube. Then roll a piece of colored construction paper over the bottom 3/4 of your figure – any color you want and tape it in place. Fold your little scraps of cloth over and place them over the "head" end of the toilet paper tube.
Our scraps were approximately 3 inches by 3 inches but they can be as big or small as you would like them to be. Then as you see in our photo above just tie your string or yarn over the cloth around the toilet paper tube once to help hold it in place.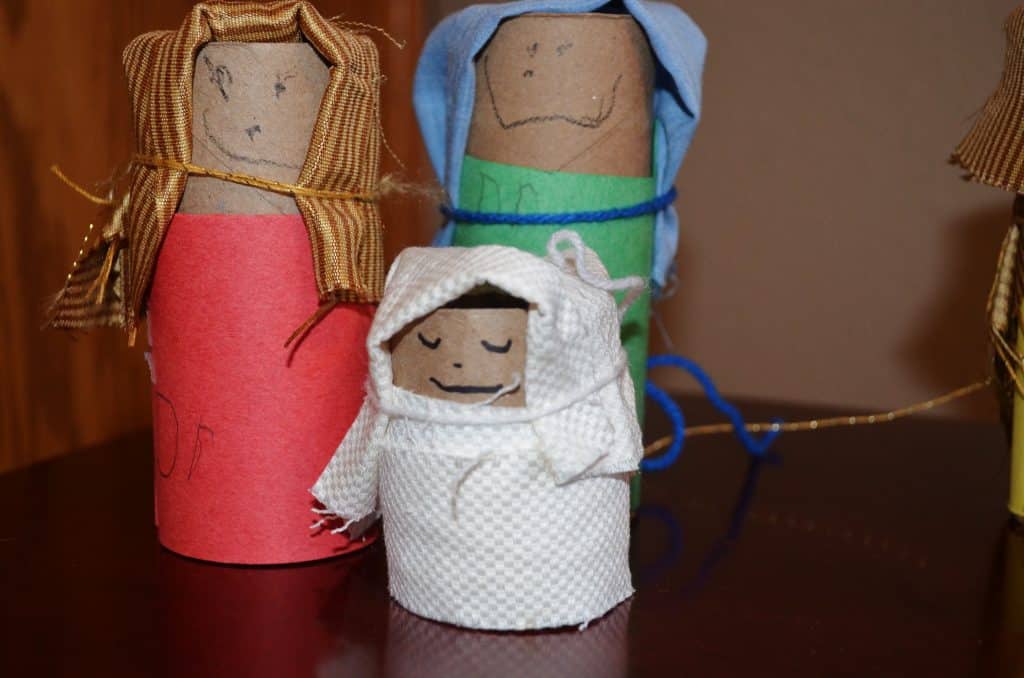 For your baby Jesus just cut one of the toilet paper tubes in half so it's smaller and wrap it up in a white cloth.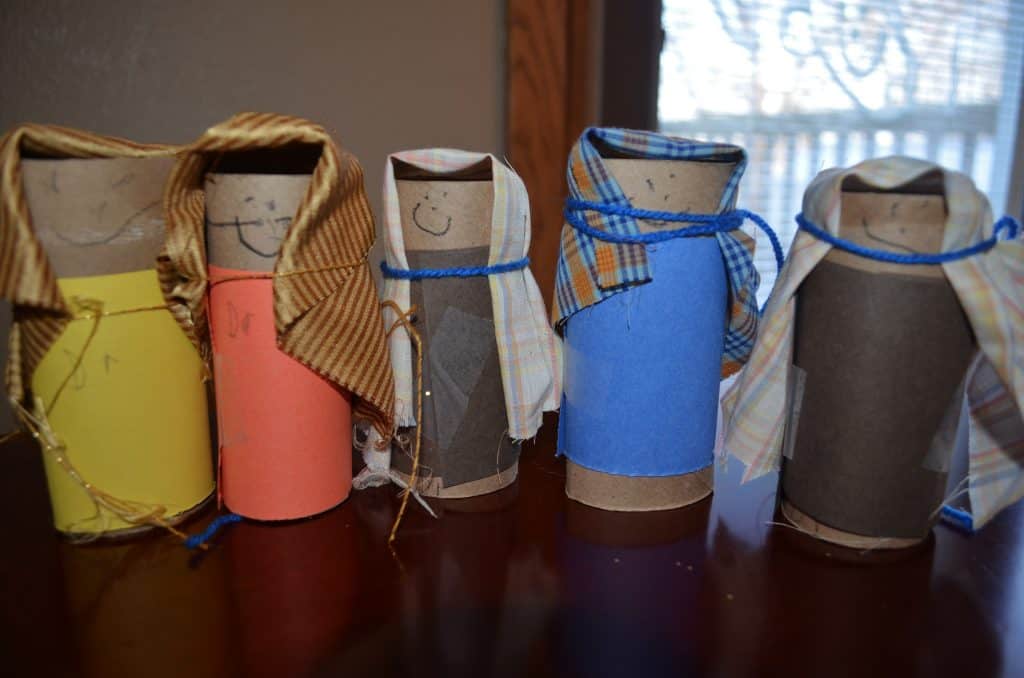 You can create as many wise men and/or shepherds as you would like in your nativity scene! This is such a cute idea and incredibly easy for pretty much any age!! My 5 year old did these all by himself (with some help to tie the string). You can go even further to get a piece of cardboard and glue on small bits of hay as well!