What's Inside Dinosaurs X-ray Science Cards for Kids
Disclosure: I was not compensated for this review. I received the above product in order to use and form my own opinions. All opinions are 100% my own.
Here is a fantastic product from Roylco called What's Inside Dinosaurs. (You can also purchase this from Amazon here.) I just love this product because it promotes hands-on learning. And seriously – what kid doesn't love dinosaurs?!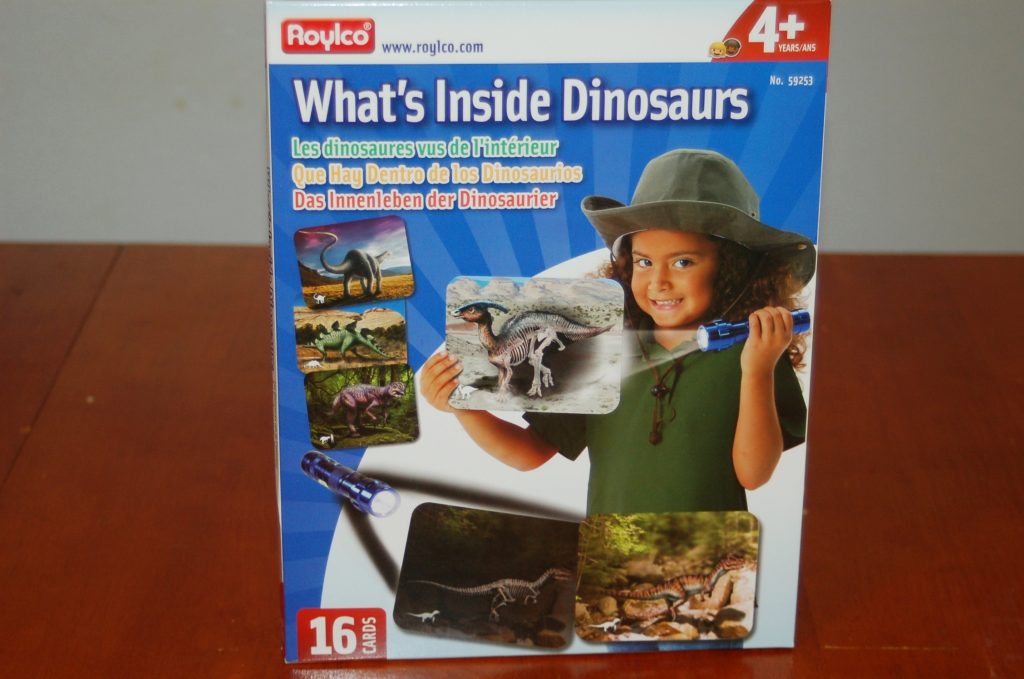 It really encourages a child's curiosity of what's inside of us, or in this case what's inside of dinosaurs!!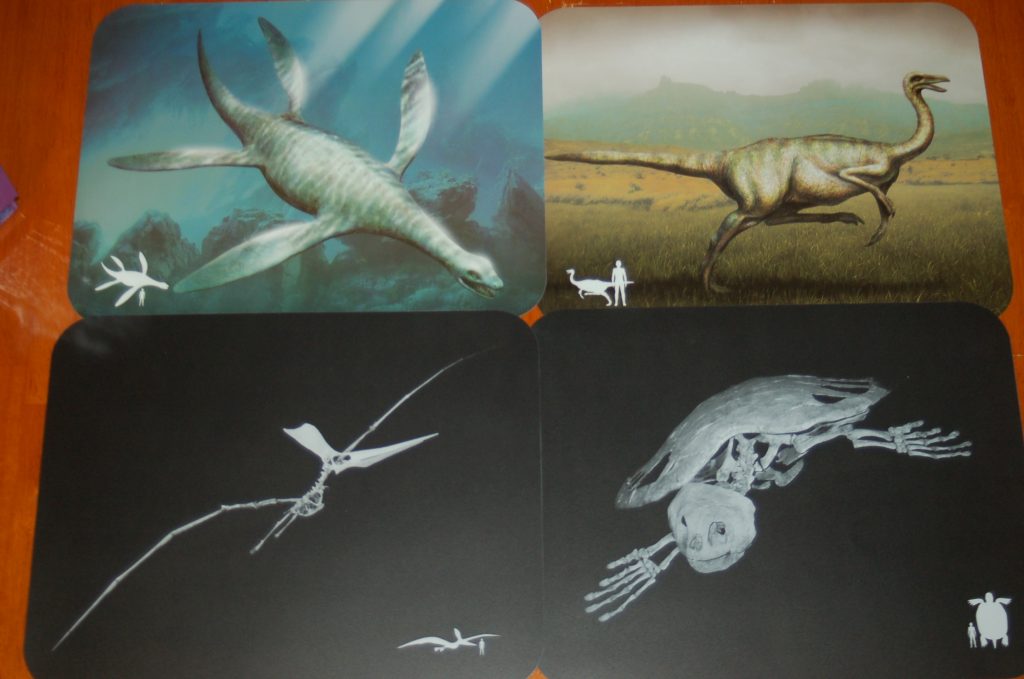 On one side of the "x-ray" is a picture of a dinosaur, and if you flip it over you will see the x-ray of the dinosaur. BUT if you are looking at the picture of the dinosaur and shine a flashlight underneath it you will not only see the dinosaur but also the bones shining through too!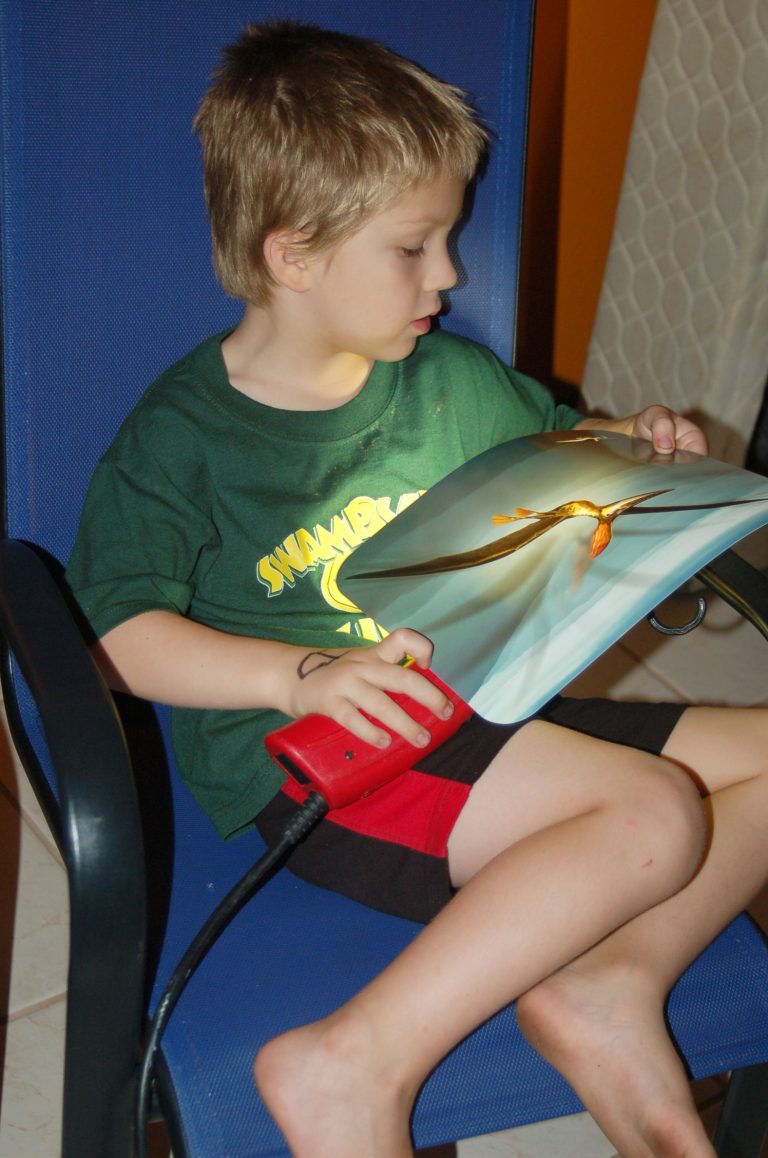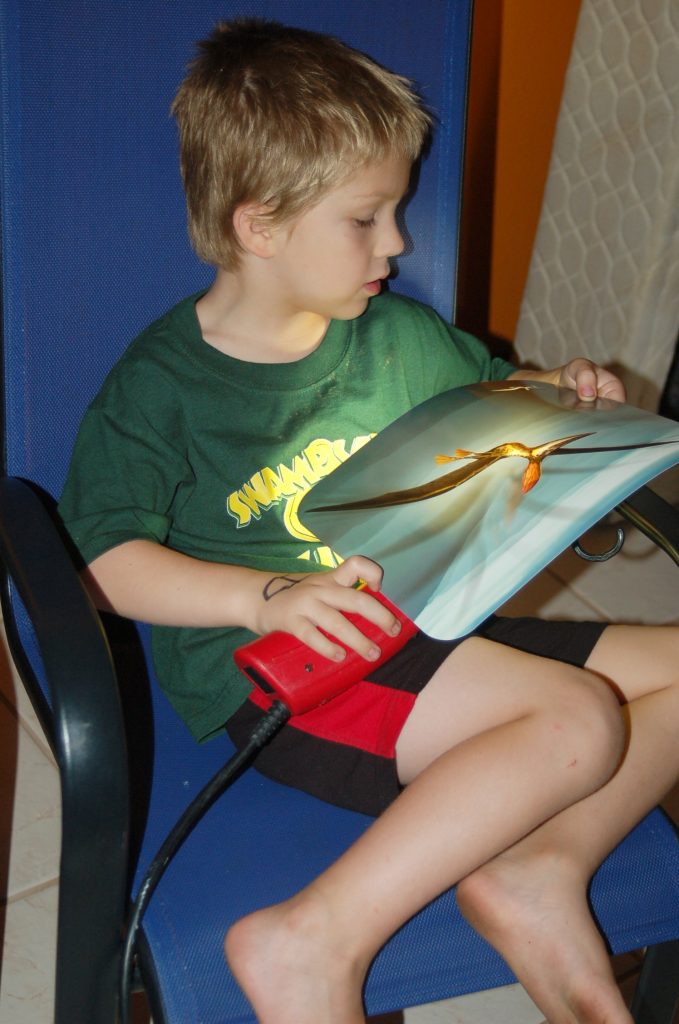 My boys both just LOVED it. Because most of our stuff is in boxes for our move the boys had to share my husband's garage light to check out their dinosaur x-rays. They patiently passed the flashlight back and forth and continued switching x-rays around so they could see all of them!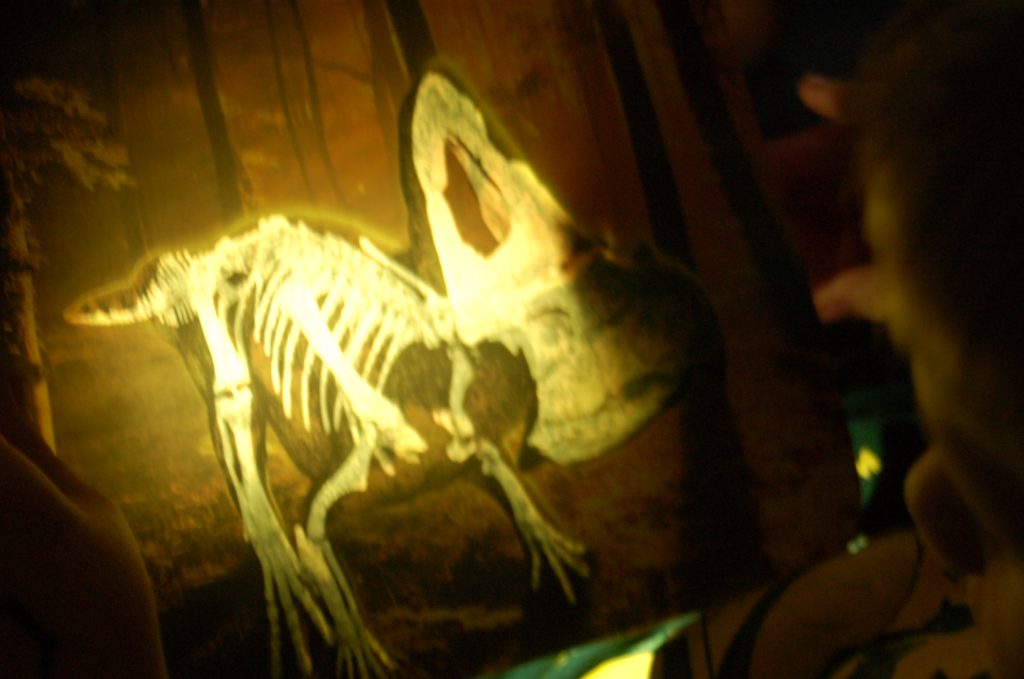 The picture is a little fuzzy but it showed best what my kids saw when they shined the flashlight through their dinosaur picture! Isn't that cool? My son noticed that the flying dinosaurs had bones in their wings, and the land dinosaurs had bones in their tails! It definitely showed him in a visual way more precisely where different bones were located in each animal.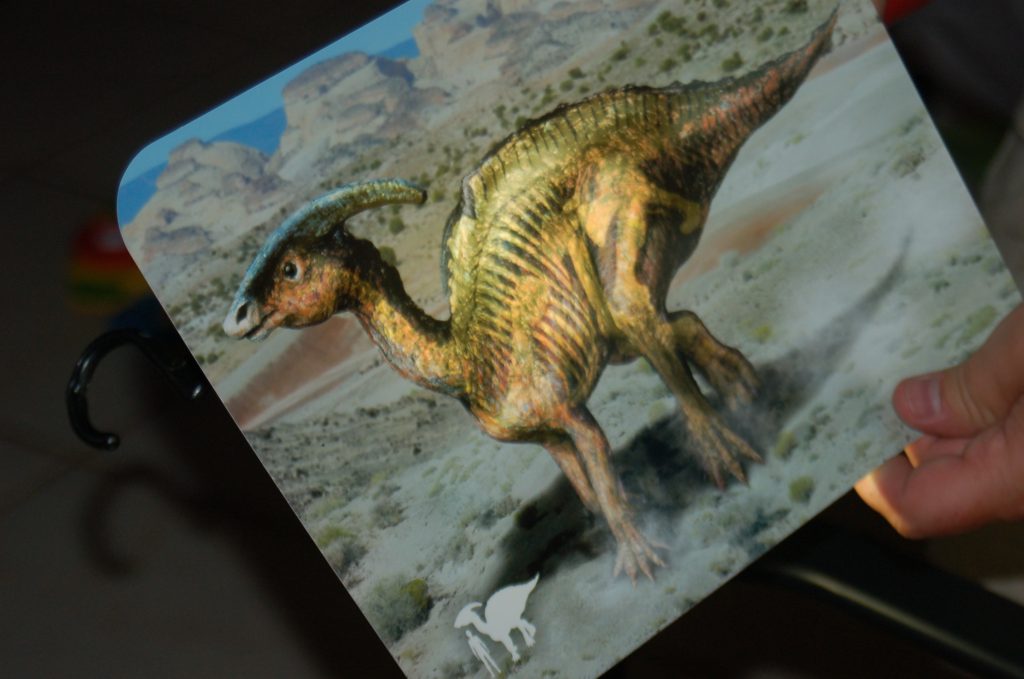 If you'll notice on the bottom corner of the photo you'll see a shadow image of the dinosaur and right next to it is a shadow image of a human. This shows how large the dinosaur was in relation to the size of a person which I thought was pretty cool. It showed the kids that some dinosaurs were just humongous, and others were quite small even if they looked big in the photo.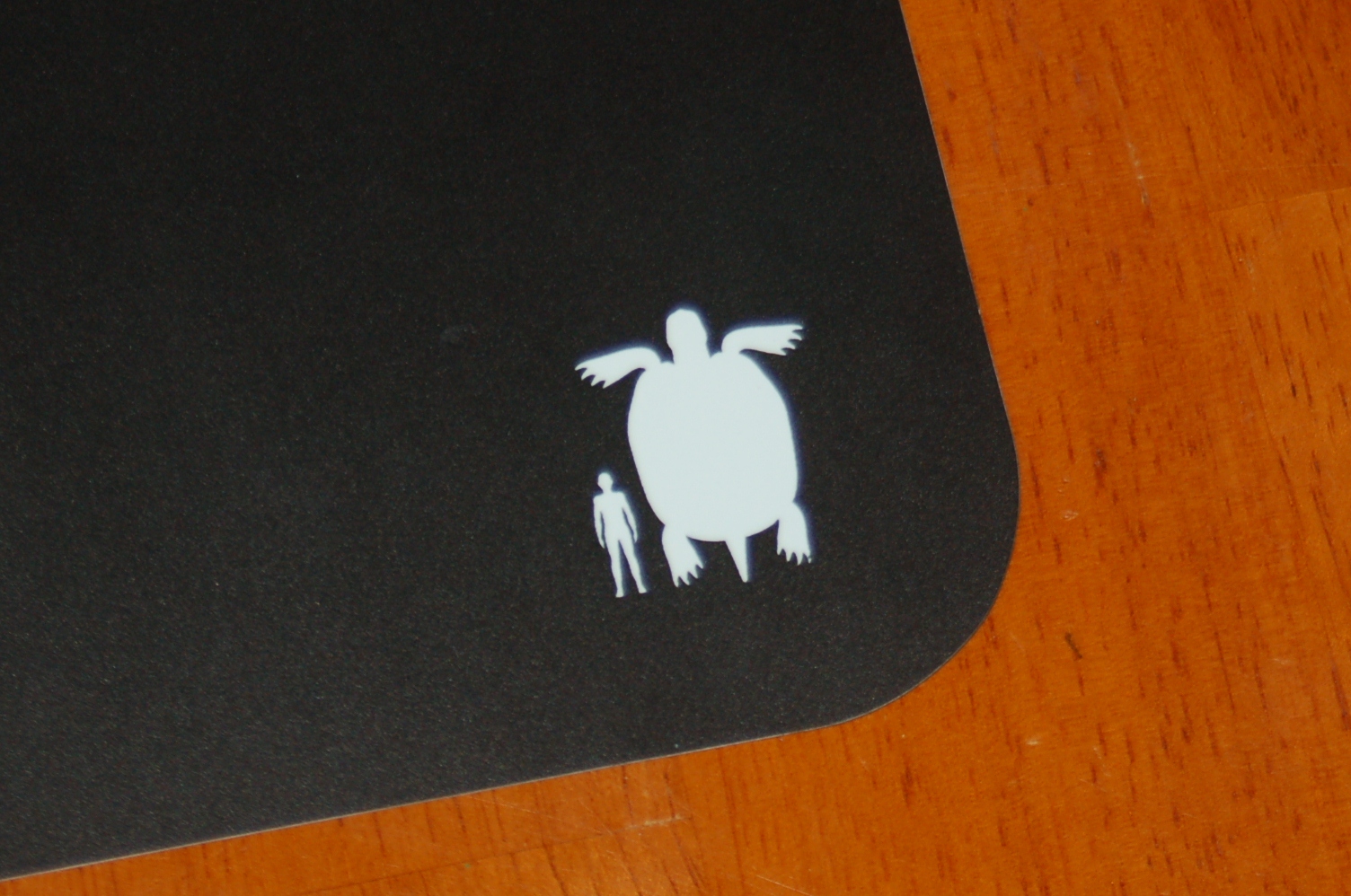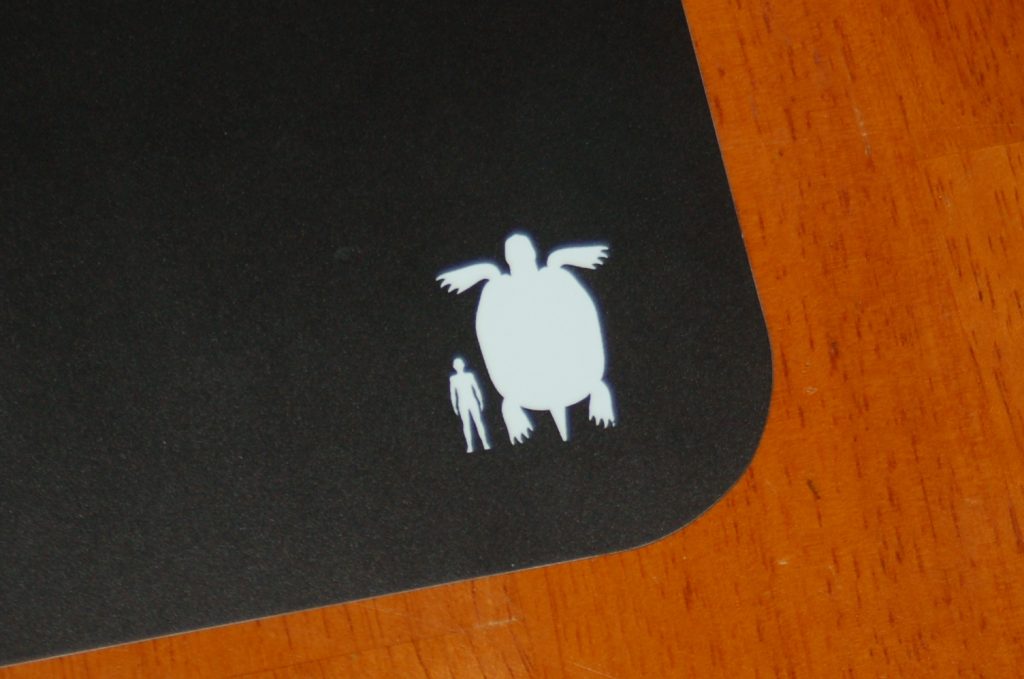 Check out the size of that giant sea turtle!!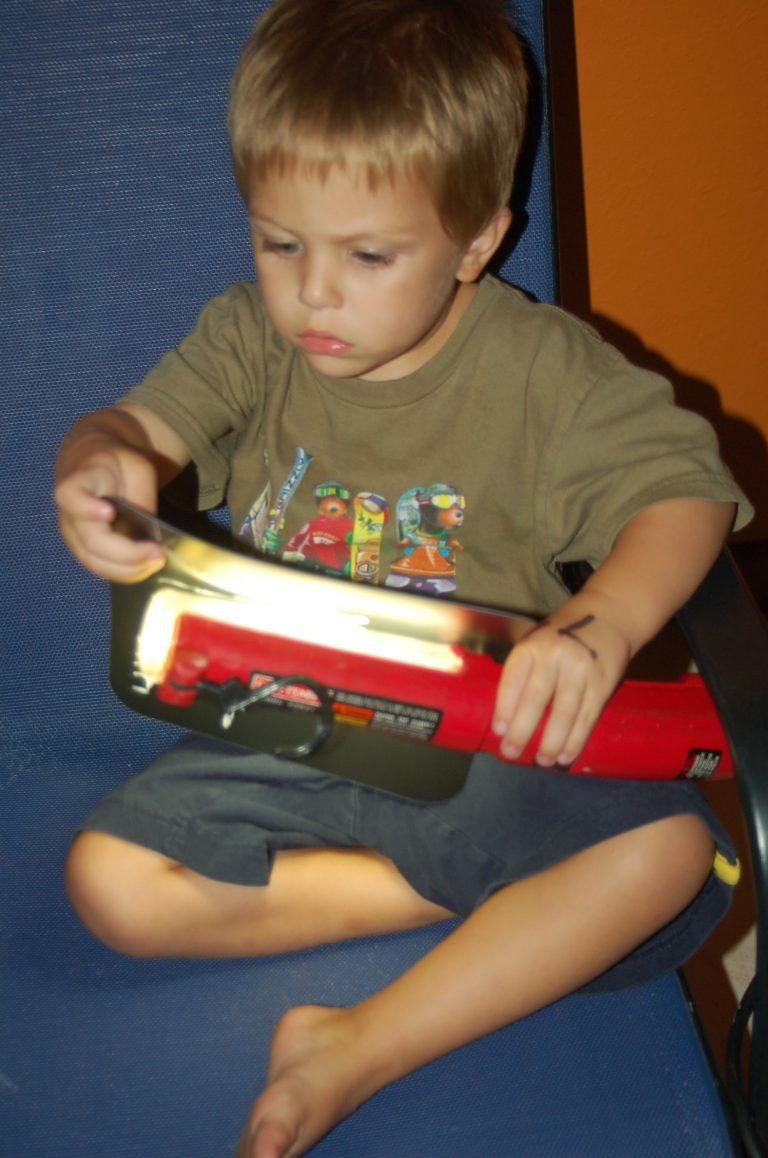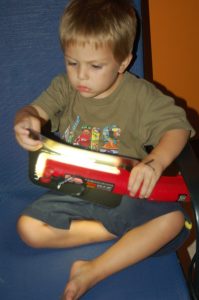 I was surprised that even my 3 year old was intently looking at every single x-ray in the box! My 5 year old wanted to go right to the computer and learn more about his favorite dinosaurs. It comes with 16 different dinosaur cards/"x-rays".
These cards are SO incredibly cool and seem to be very sturdy. The only thing I was a little disappointed in was that the cards do not tell you the name of the dinosaur so further study of the dinosaurs were a little trickier if I didn't know what type of dino it was. Other than that this is a fantastic product!
Roylco also has a What's Inside People card set and a What's Inside Animals set too! These are an awesome curiosity builder that you can use to help shape other science lessons!
Purchase "What's Inside Dinosaurs?" on Amazon!
Head over to our HUGE list of Dinosaur & Fossil Crafts, Activities, & Party Ideas!