Dyed Crackle Colorful Easter & Dinosaur Eggs Nest
This post may contain affiliate links, view our disclosure policy for details.
Check out these simple colorful dinosaur eggs! Beautiful and colorful dinosaur eggs aren't they? We made them for our Fossils & Dinosaurs birthday party, but you could make them for anything from Easter parties to just a fun activity for kids to create! In fact it was SO simple I hardly bothered taking photos!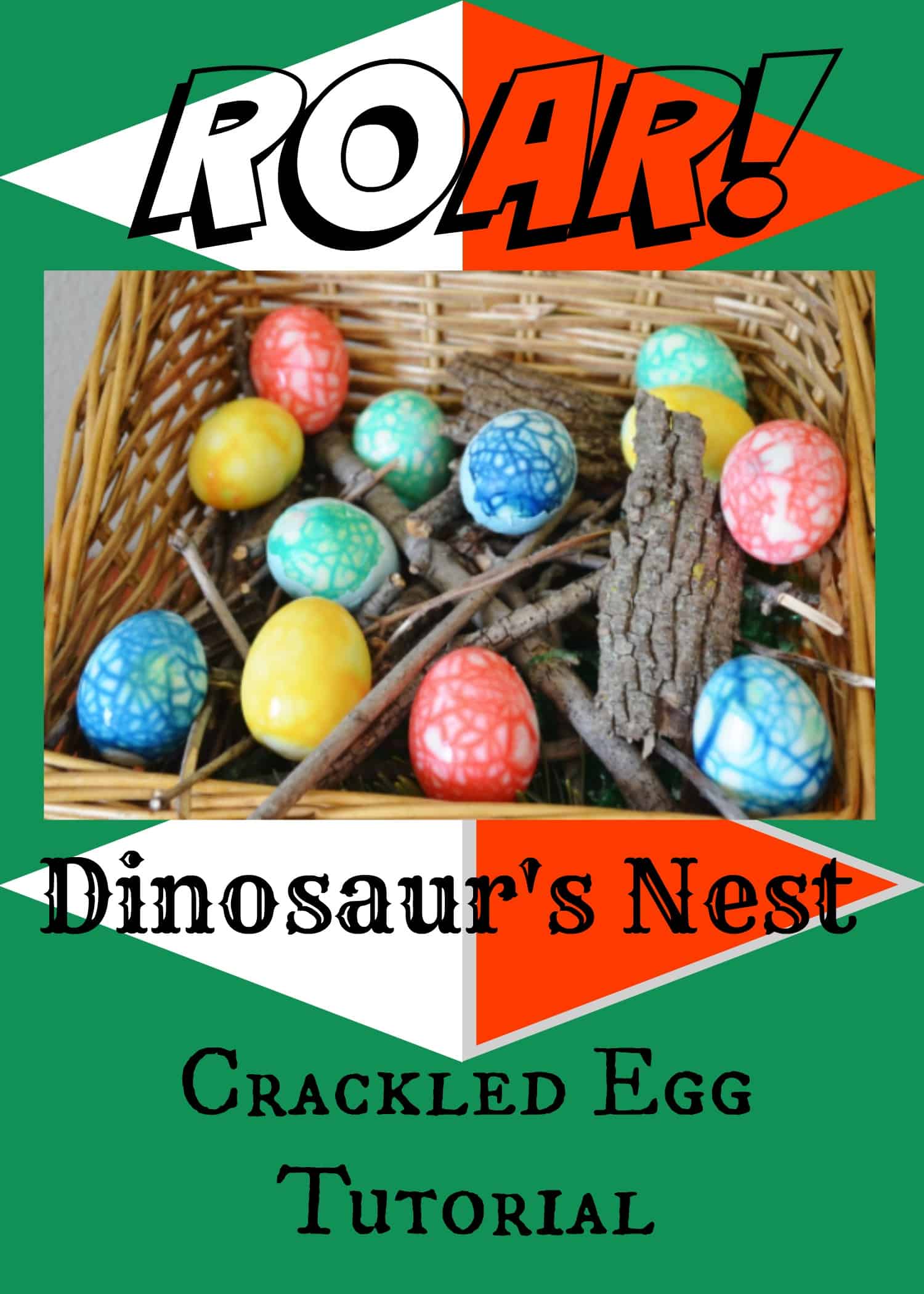 You'll want to have hard-boiled eggs so make sure you boil however many that you want to use. I did a whole dozen. The day before you want the eggs you'll need to crack each egg ALL the way around but DO NOT PEEL. Crack the egg as much as possible (the more you crack it the more lines will appear on your eggs).
Soak the eggs overnight in a solution of approximately 1 tsp. of food coloring to 1/2 cup of water. I just placed a few eggs in those large plastic cups you would get from the gas station so that I could throw them out when I was done. Make sure to stick them in the refrigerator overnight to maximize the dye seepage and to keep the eggs cold.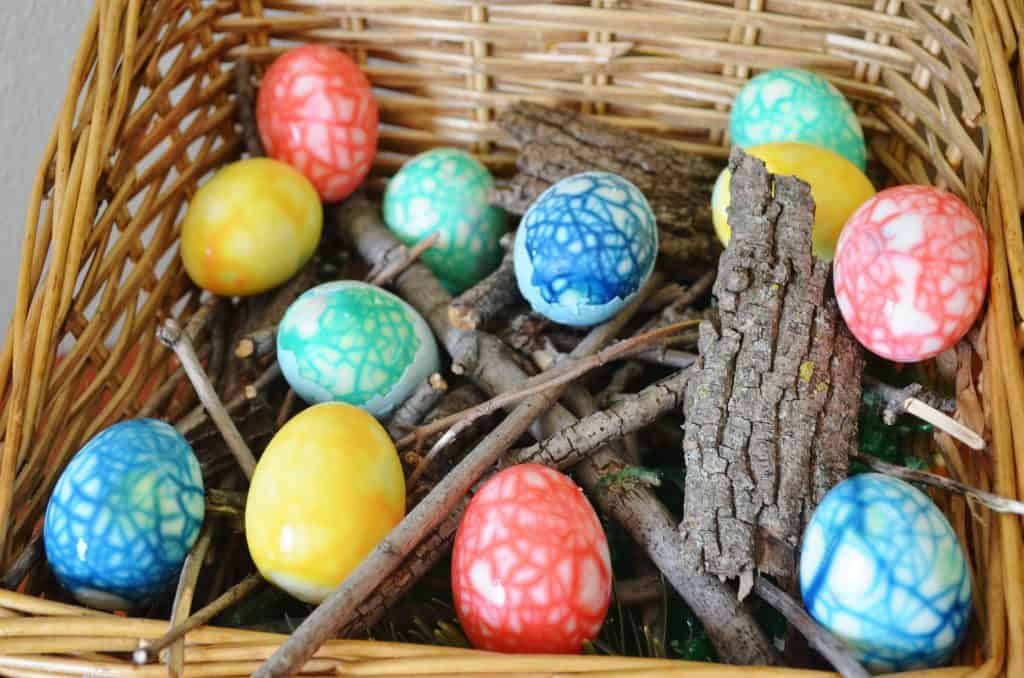 The next morning peel your eyes! You can leave them partially peeled if you want like these two if you are creating a nest out of them, or you can completely peel them. That's it! They were SO simple to make!
I placed the beautifully colored eggs in a basket with some Easter grass lining the bottom (simply because we don't have green grass right now due to the cold!) and pieces of sticks and bark from around the yard to simulate a dinosaur nest!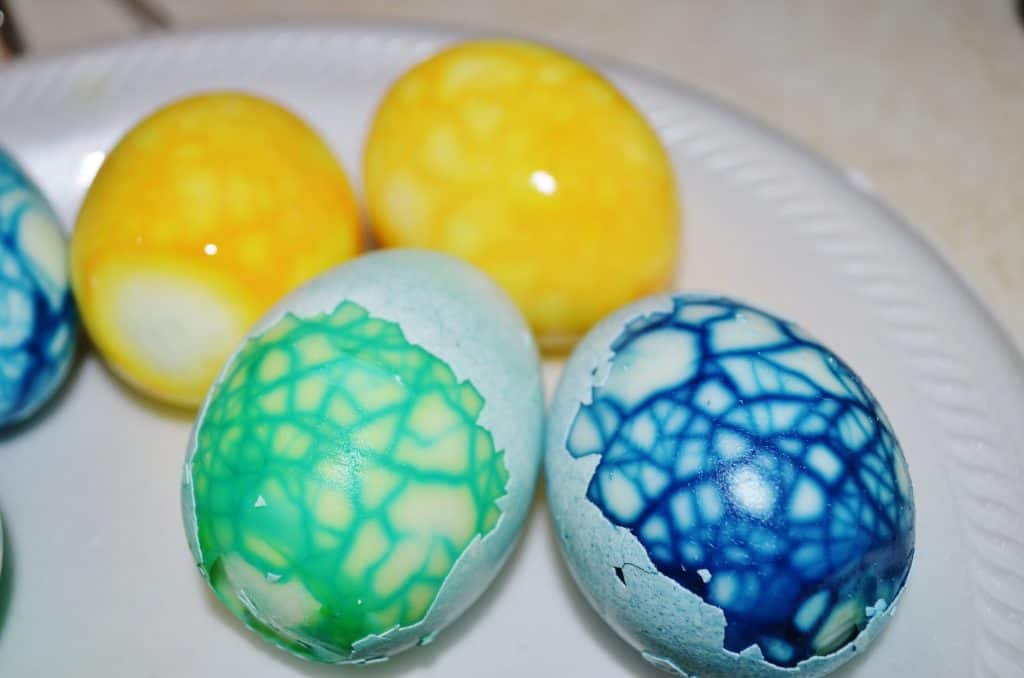 You can easily use this same method to color code healthier options for Halloween, Seuss day, Christmas, and more! It's crazy simple and has an awesome WOW factor for parties!
Check out our simple tutorial on how to make your own dinosaur egg dig kit here!
MORE Popular Dinosaur Posts: