Fossil Destinations Around the USA & Kid's Fossil and Dinosaur Activities
This post may contain affiliate links, view our disclosure policy for details.
There are two things that really make me geek out and that's caves and fossils! Thankfully I have rubbed that obsession off to my children as well! Below are fantastic fossil destinations around the USA to visit as well as kid's fossil and dinosaur activities!
Planning a fossil road trip or vacation is a great way to not only see different parts of the country and explore fossil digs but it's such a neat educational experience to see reconstructed fossils and meet of the most enthusiastic people you'll ever meet about something others may not find so enthusiastic!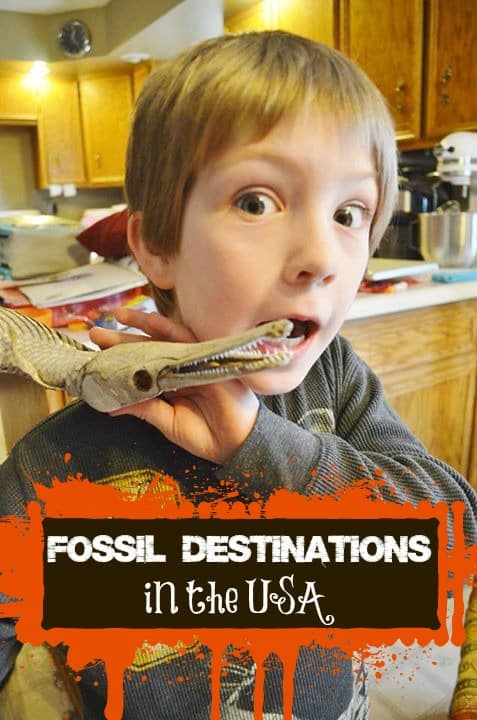 All across America (and the world!) are the prehistoric remains of mammals, fish, birds, reptiles, plants and trees just waiting for enthusiastic amateur paleontologists! Children and adults are invited to join in the action to search for fossils on their own as well as watch scientists as they reconstruct and study fossils in the lab.
Add any of these destinations to your travel plans to organize an entire fossil themed trip, or just get a little extra dino fun in on your next planned vacation! At the bottom of the post I've included some of our favorite dinosaur/fossil crafts, activities, party ideas and more!
Aurora Fossil Museum – Aurora, N.C.
The Aurora Fossil Museum is a very hands on destination where guests are invited to dig for their own fossils and even get to keep what they find! (My favorite part!) Specimens from the area are on display for guests to view and learn from, but the "Pit of the Pungo" is definitely the main attraction. The pit is filled with sediment waste from the local mines that have been found to be full of fossil remains and also features marine fossils from the Pliocene and Miocene periods.
Fossil, Oregon
Named Fossil because of the rich fossil beds that were dug up this small community is a celebrated source of fossil discoveries. The John Day Fossil Beds National Monument was established to preserve the colorful rock formations that lie along the river basin. Stop in at the Paleontology Center to see scientists at work, view one of the most complete collections of mammal evolution present in North America, and then take a hike to the fossil beds while studying interesting geological formations!
Badlands National Park, South Dakota
The Badlands are actually one of the best place for families that want to see a real dig in action. Scientists have been unearthing fossils for years at the Badlands where exposed rock reveals new deposits with every passion season! The Big Pig Dig is currently being worked and open to guests that might have questions or just want to watch. Although the Badlands are a bit of a drive off of your traditional road trip route it's well worth the trip!
Dinosaur Ridge – Denver, Colorado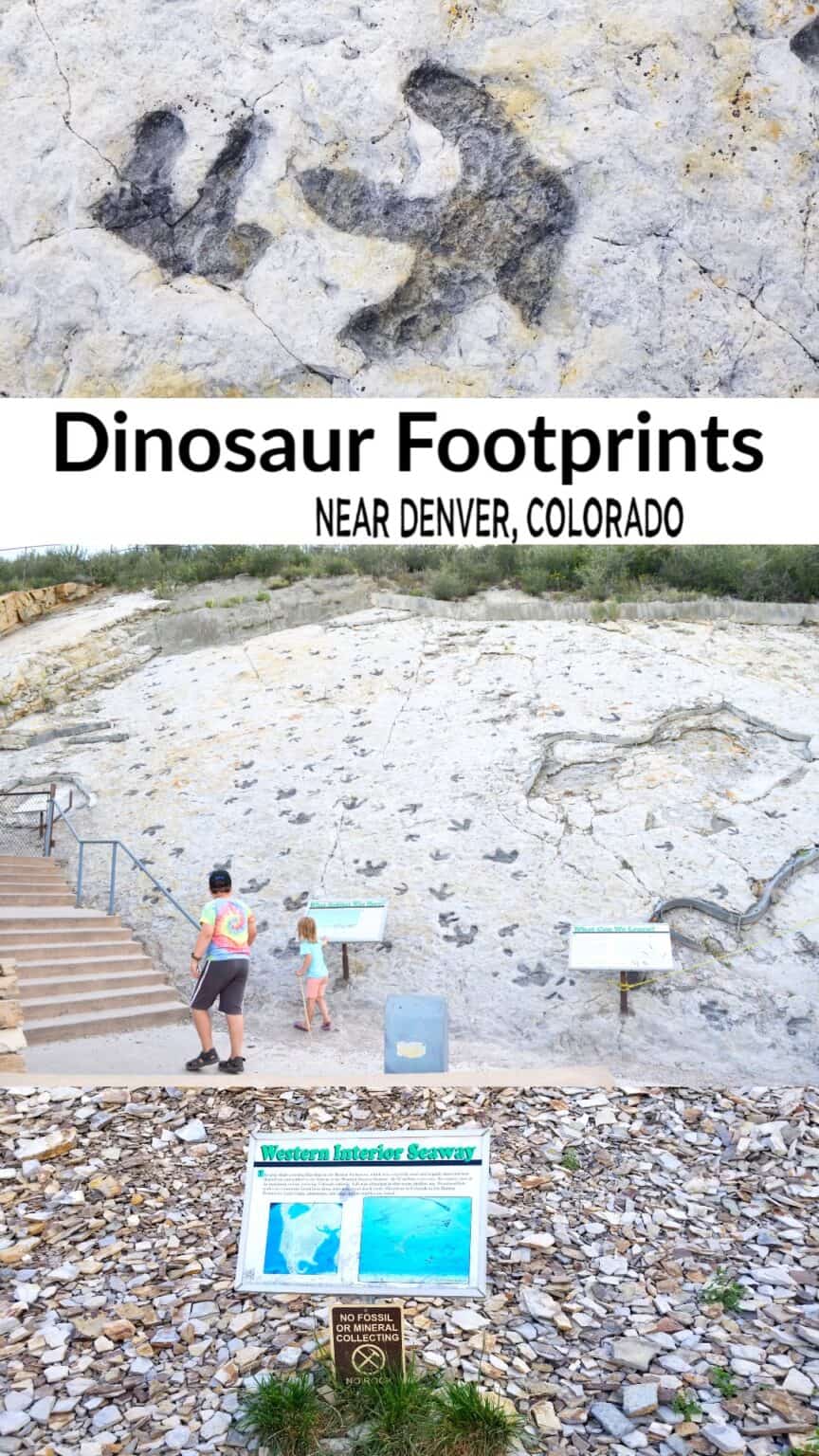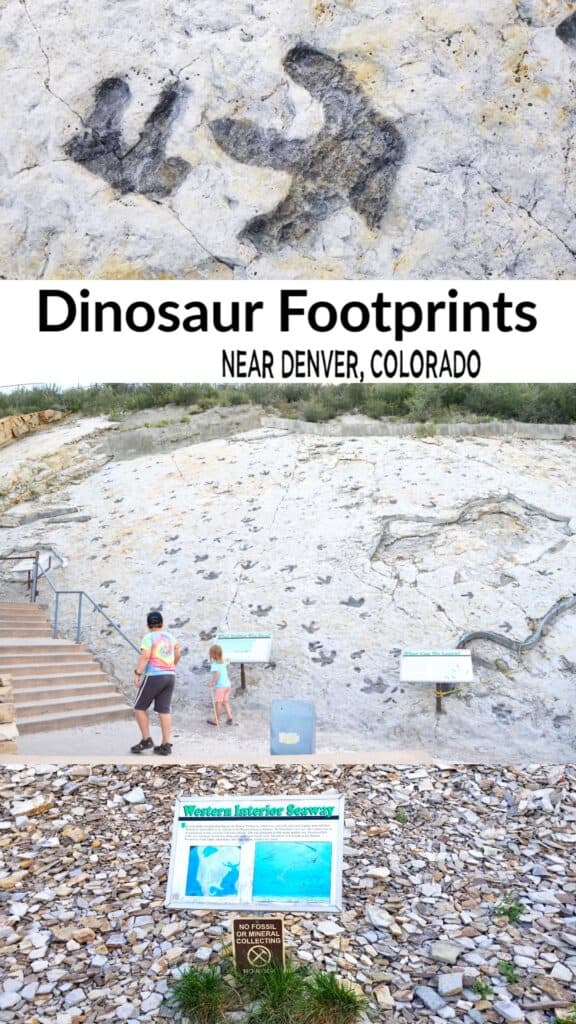 Dinosaur Ridge near Denver, Colorado is one of the coolest dinosaur tracks hot spots I've ever visited! Not only can you hike around (for free!) to see multiple fossils and dinosaur tracks but you can even touch the fossils right up close!
Sue at the Field Museum – Chicago, IL
OH I LOVE visiting Sue at Chicago's Field Museum which is home to the largest T-Rex ever found. (affectionately named Sue) Sue fills the main hall of the Field Museum, towering over guests who can look up into her razor sharp mouth. Head upstairs for an open viewing lab where you can actually watch as researchers clean, handle and study fossils that come from to the Field Museum!
Downtown Los Angeles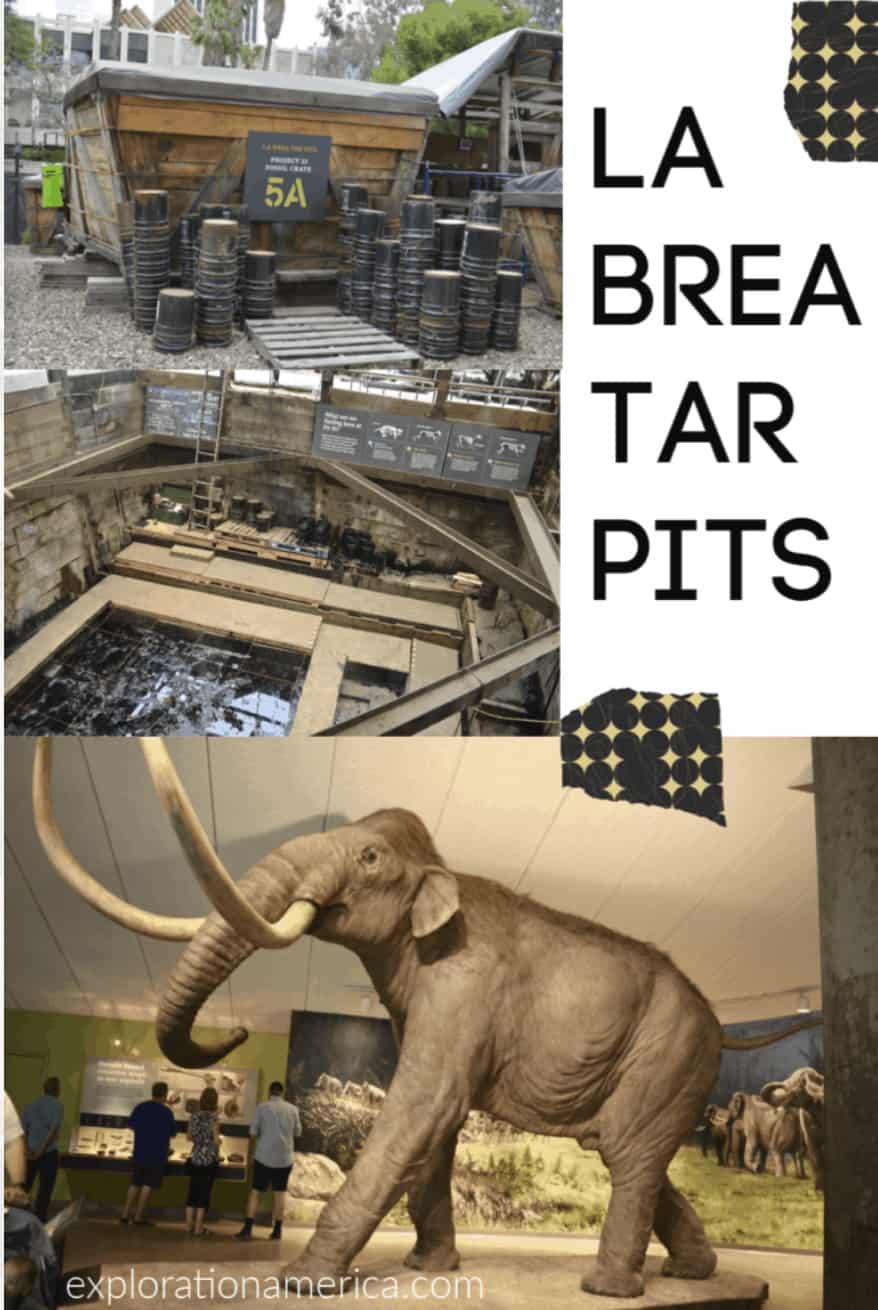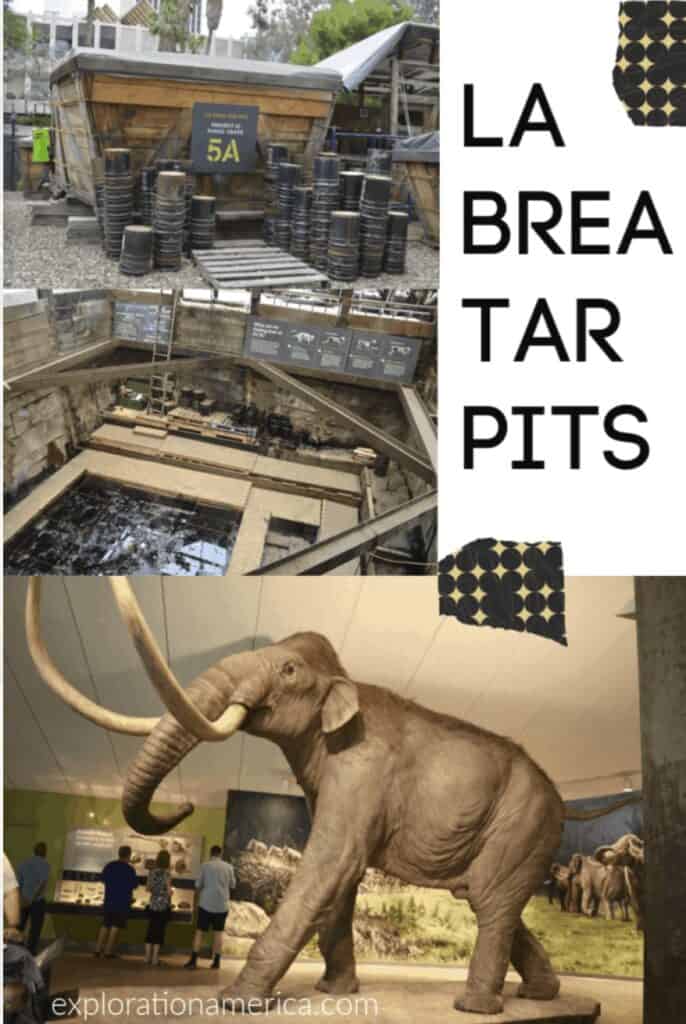 What?! I know – you wouldn't think that downtown Los Angeles sounds like a place where you will find a fossil destination but the La Brea Pits are active and constantly being excavated! Trapped in the asphalt are thousands of fossils just waiting to be resurfaced! Tour the Pits and then visit the Page Museum where you can view fossils, the labs, and learn about the animals that lived in the region!
Peace River, Florida
Central southern Florida was once a huge area for phosphate mining which unearthed oodles of fossils over the years. In fact growing up in Florida we used to take trips down to the Peace River (and once opened phosphate mines) for fossil digs every year! You'll find everything from horse teeth to manatee ribs while enjoying the beautiful Florida wildlife around you!
Dinosaur National Monument – Vernal,
Utah
This has been a dream spot of mine to visit some day and pretty high on my bucket list. Because this is a national monument you are restricted to visiting hours only. There are no dinosaur fossils visible on the Colorado side of the monument. If you want to see Dinosaur Fossils, you must visit the Utah side of the monument near Jensen, Utah.
Russell Wildlife Center – Oskaloosa, Iowa
In Iowa we made frequent trips to the Russell Wildlife Center in Oskaloosa where we hiked their nature trails and spend hours sitting and finding small aquatic fossils! It's perfect for kids of all ages an we are never left empty handed!
Big Bone Lick State Park – Northern Kentucky
Here you'll find woolly mammoths, saber tooth tigers, giant ground sloths, and other animals! The park is about a 30 minute drive from downtown Cincinnati. It contains a campground with a pool, hiking trails, a museum, playgrounds, and a herd of bison.
U-Dig Trilobites in Delta, Utah
Yes!! There's a quarry in Delta, Utah where you can dig your own trilobites! We went and it was worth every hot sweltering second of it!
DINOSAUR & FOSSIL RELATED ACTIVITIES: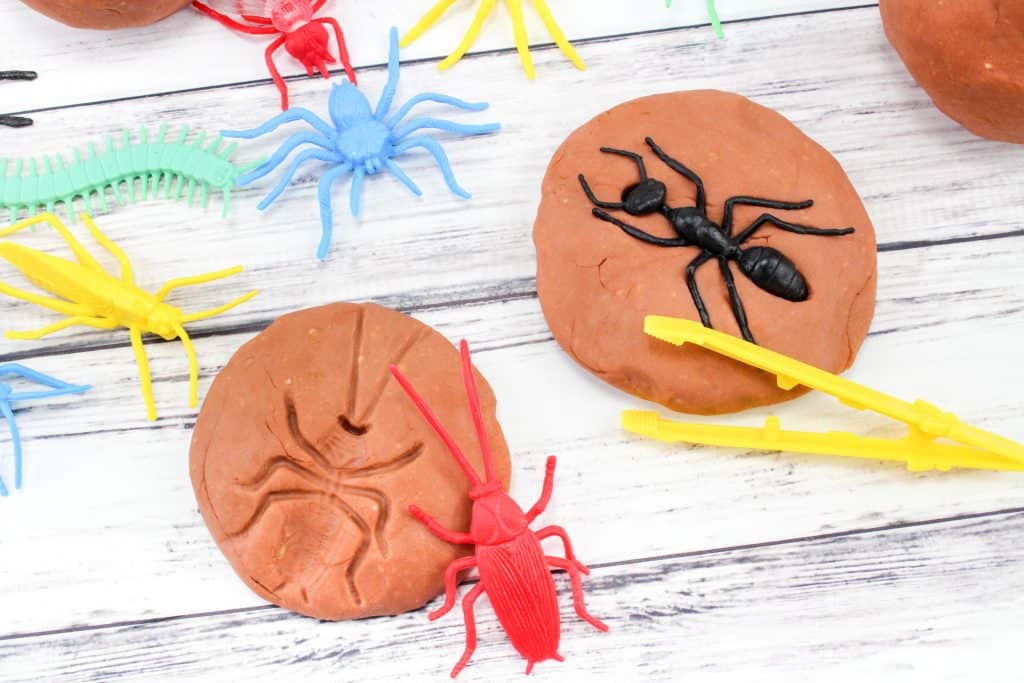 Fossil Play Dough Recipe – great for sensory play!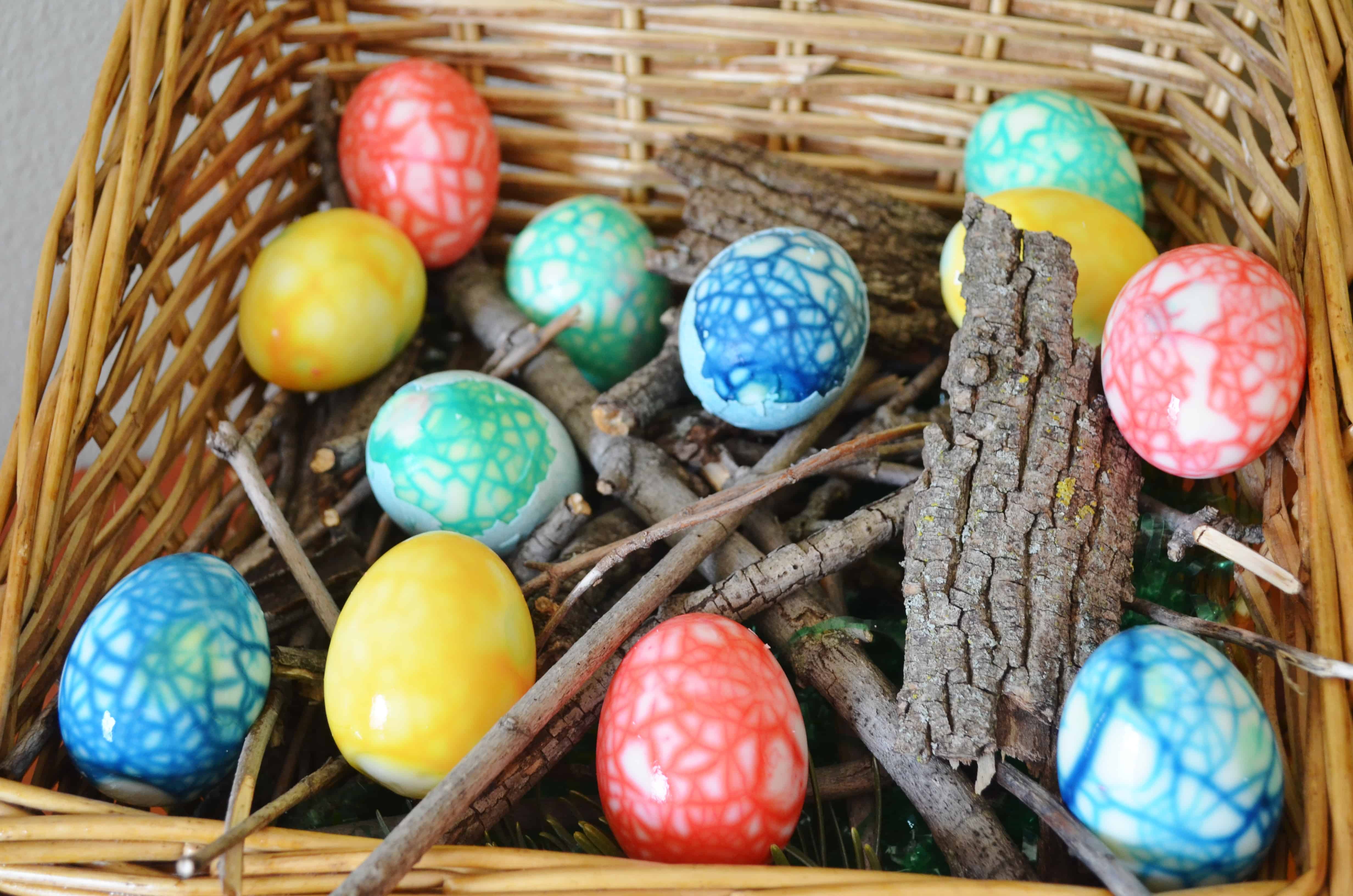 Dyed Crackled Dinosaur Egg Nest – they're edible!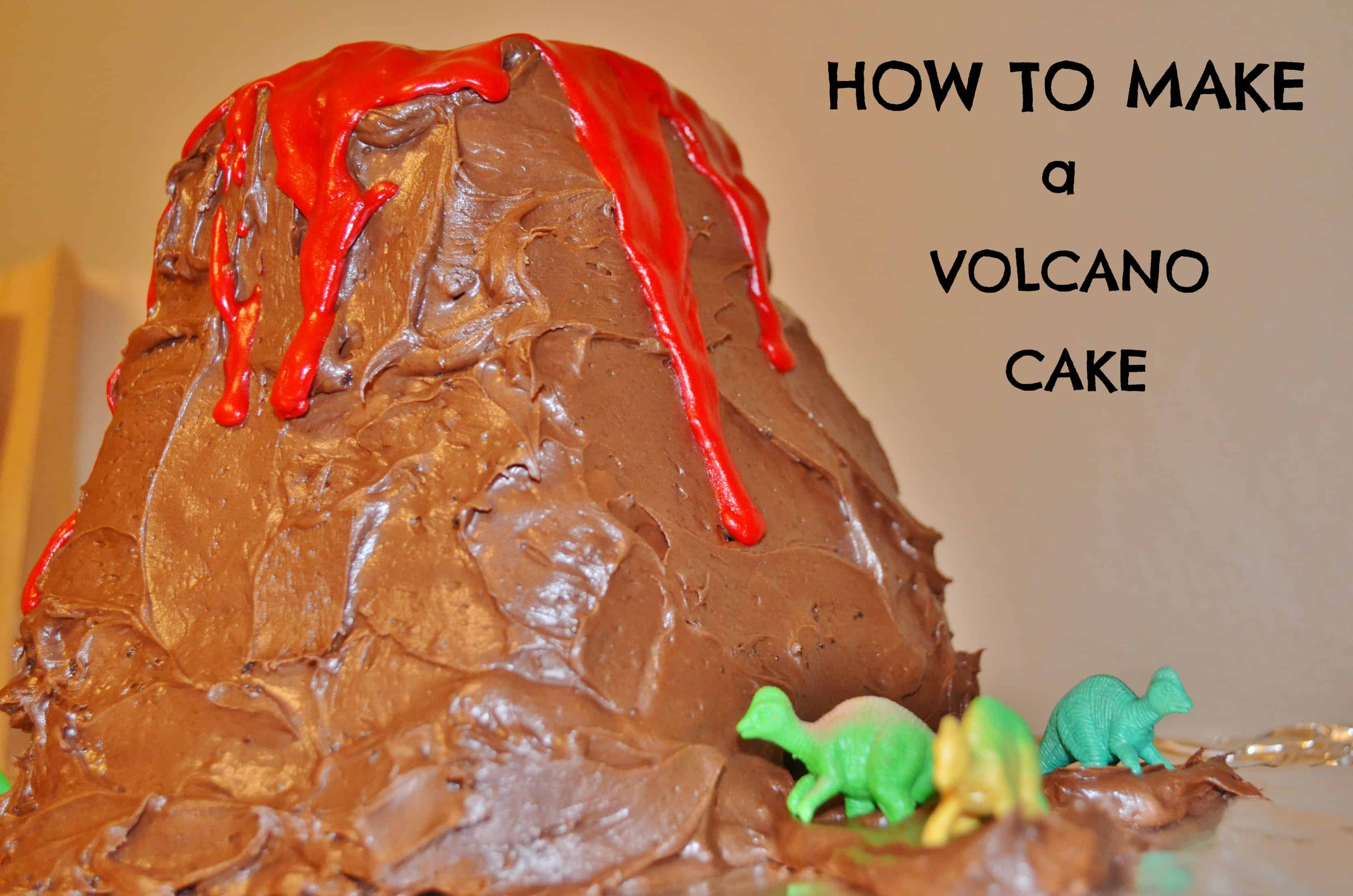 Our VERY popular Volcano Cake Tutorial!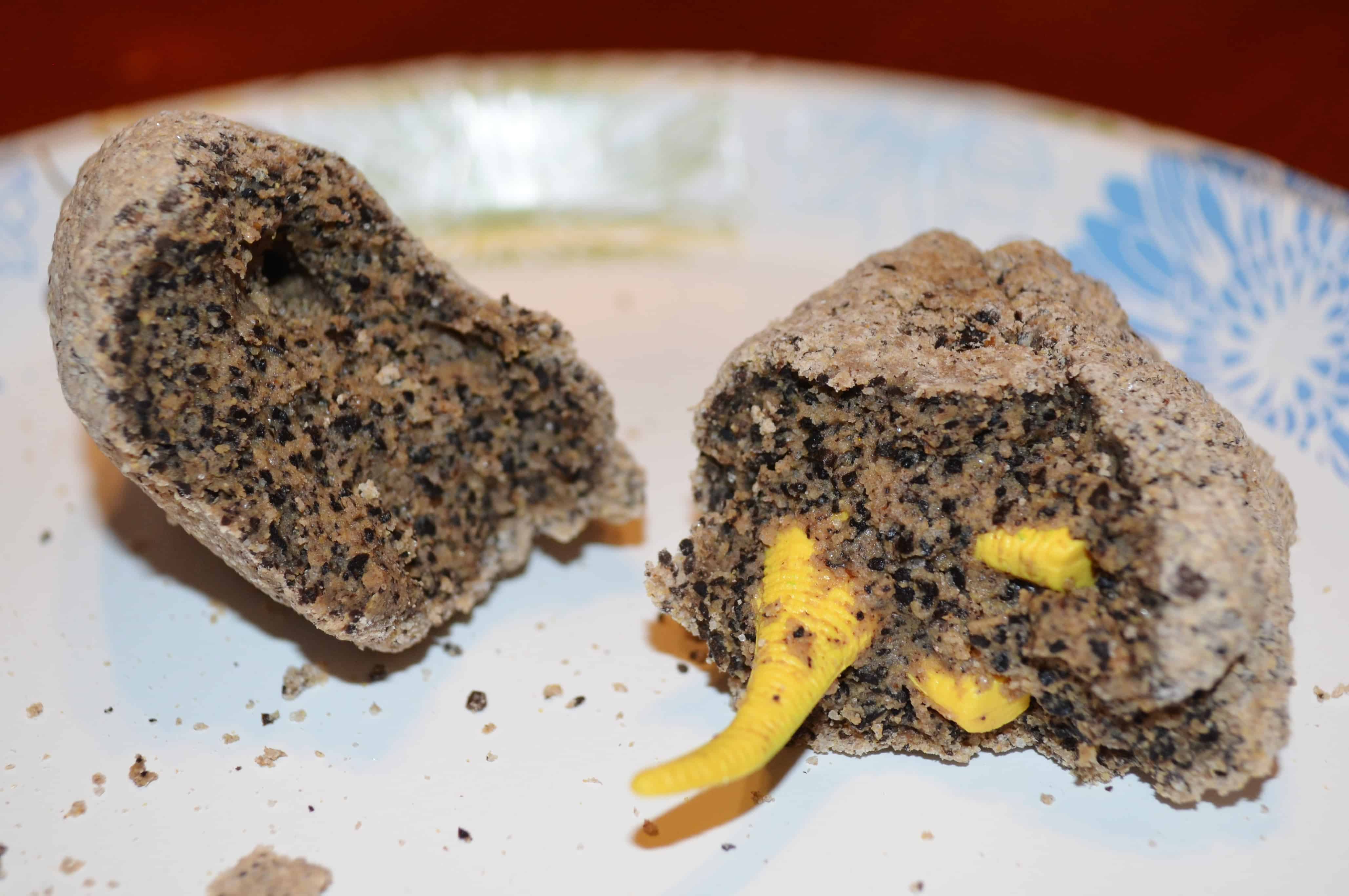 DIY Dinosaur DIG Tutorial –popular for parties!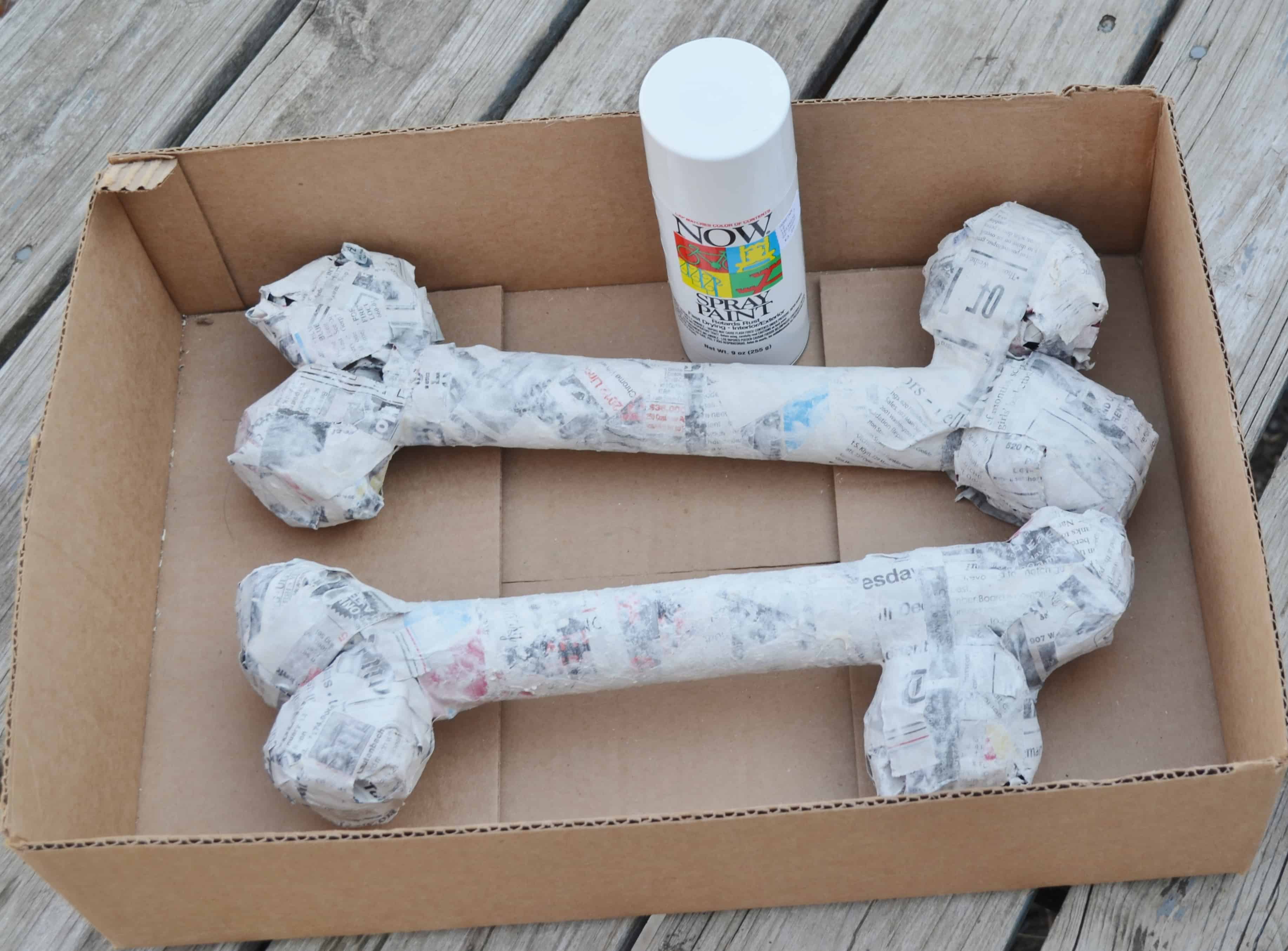 DIY Paper Mache Dinosaur Bones – fun for fossils or Halloween!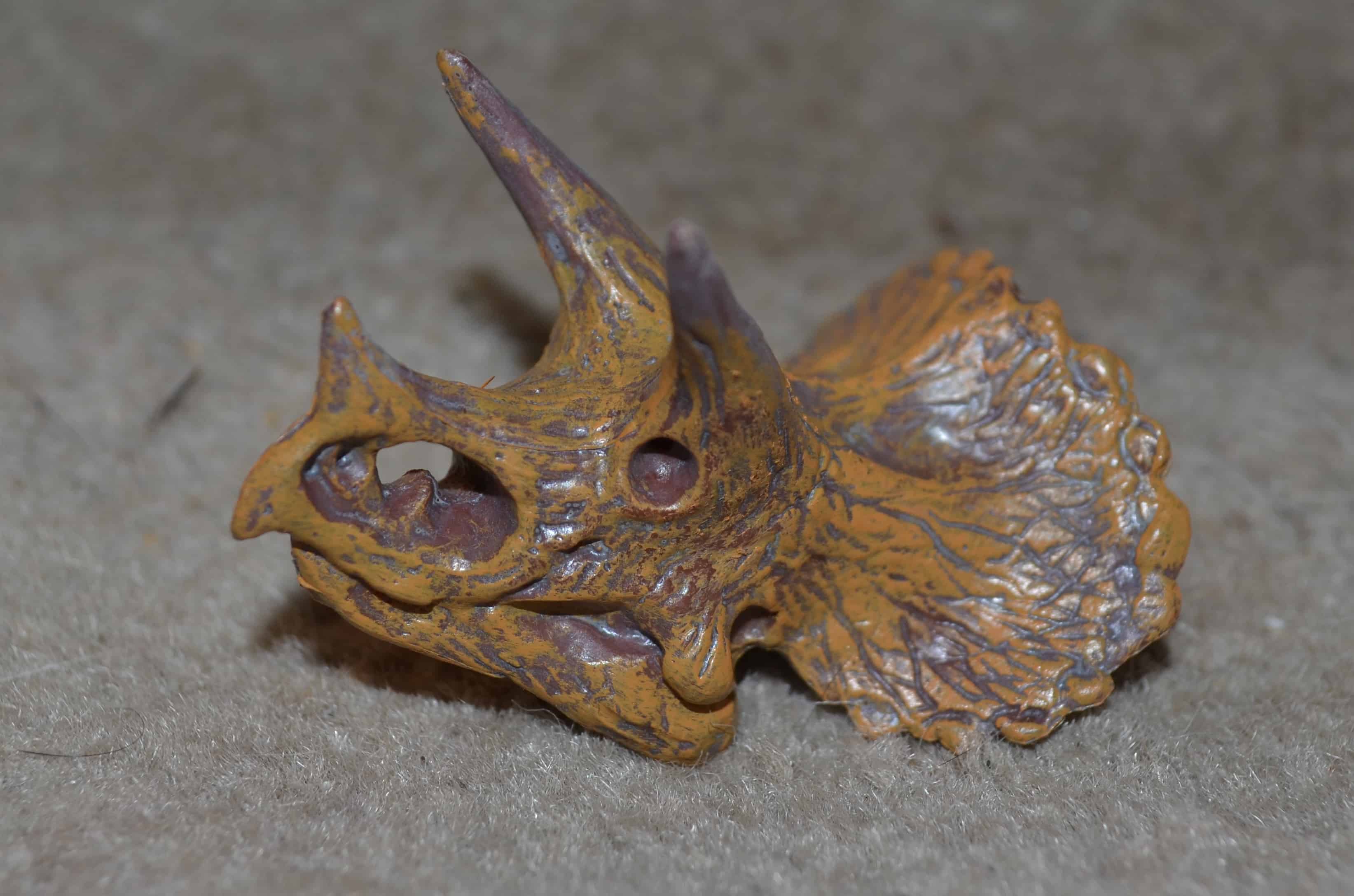 The Safari Ltd. Dinosaur Skulls TOOB and their Ancient Fossil TOOB is some of our favorites! Great for digging!
DON'T FORGET to check out our collection of Printable Dinosaur and Fossil sheets!