Back to School Pencil Banner Classroom Decor
This post may contain affiliate links, view our disclosure policy for details.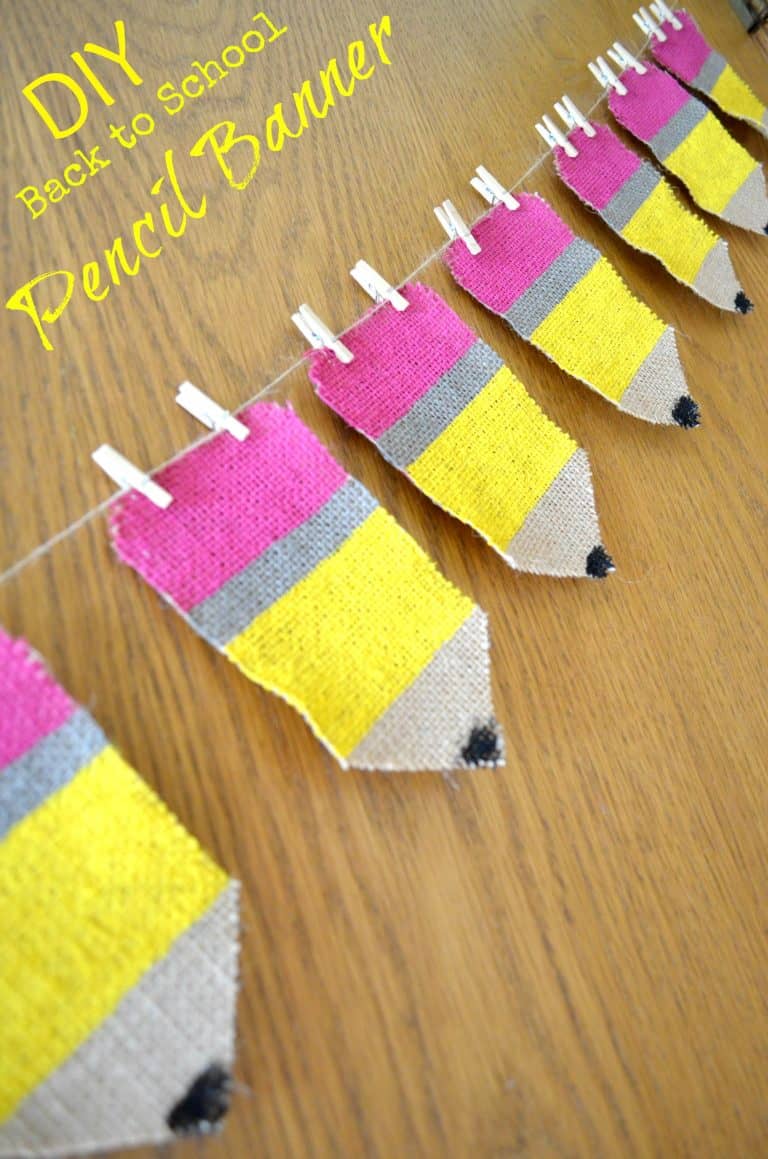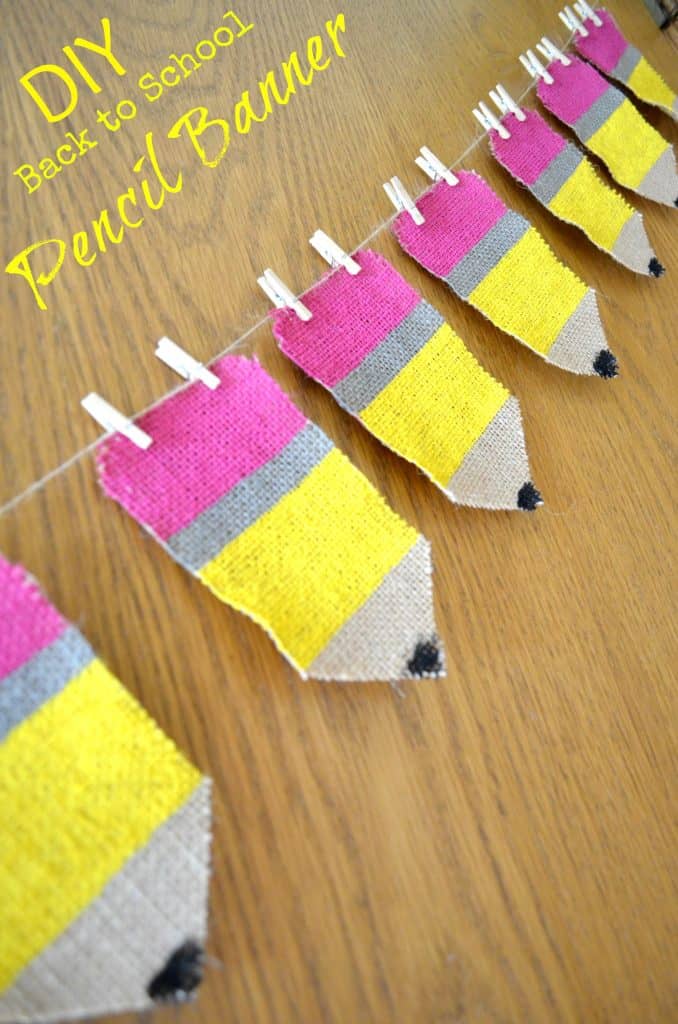 Craft materials provided by Oriental Trading. All creativeness is my own.

AH the excitement of bright yellow pencils in the hallways of schools – there's just nothing like it! Unless of course you create an AWESOME Pencil Banner to hang on your classroom door! You can turn this into everything from wreaths to teacher cards but we decided to create a beautiful and back to school festive banner to hang across the door. It was surprisingly simple and didn't take long to do at all! Check out our tutorial below and tweak it to fit your style!
If you're a teacher I invite you to join our Classroom Management & Engagement Resources e-mail list here!
Awesome Pencil Salt Dough Tutorial: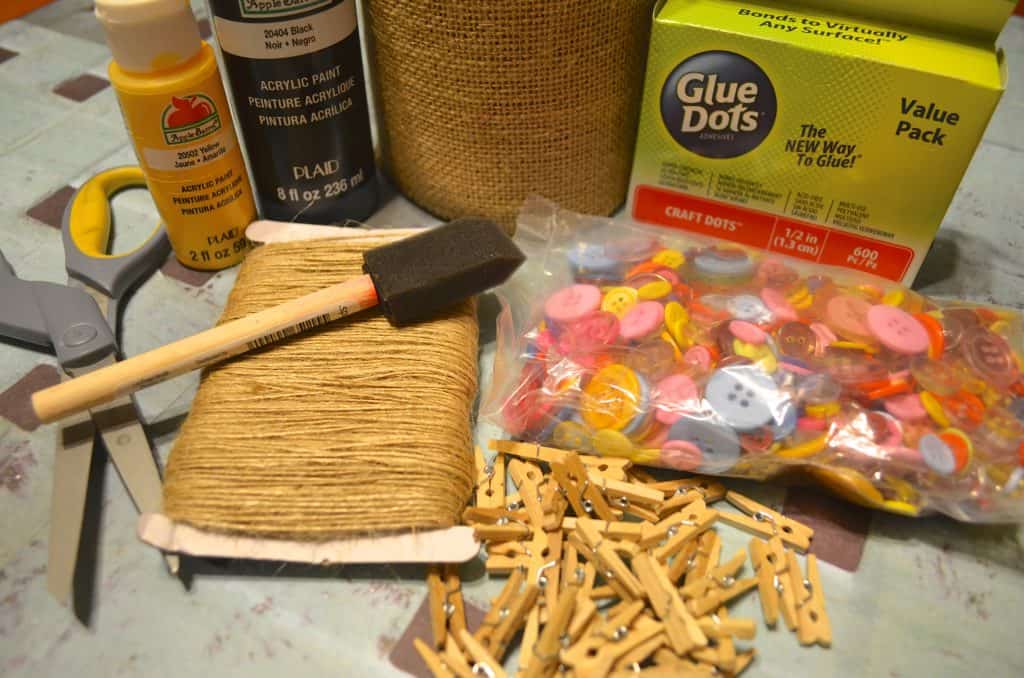 Materials Needed:
Burlap Banner
Acrylic Paint
(yellow, silver, pink, black)
Sponge or Paint brush
Scissors

Mini Clothespins

Natural Jute Cord

Buttons & Glue Dots
Optional
Step by Step Directions: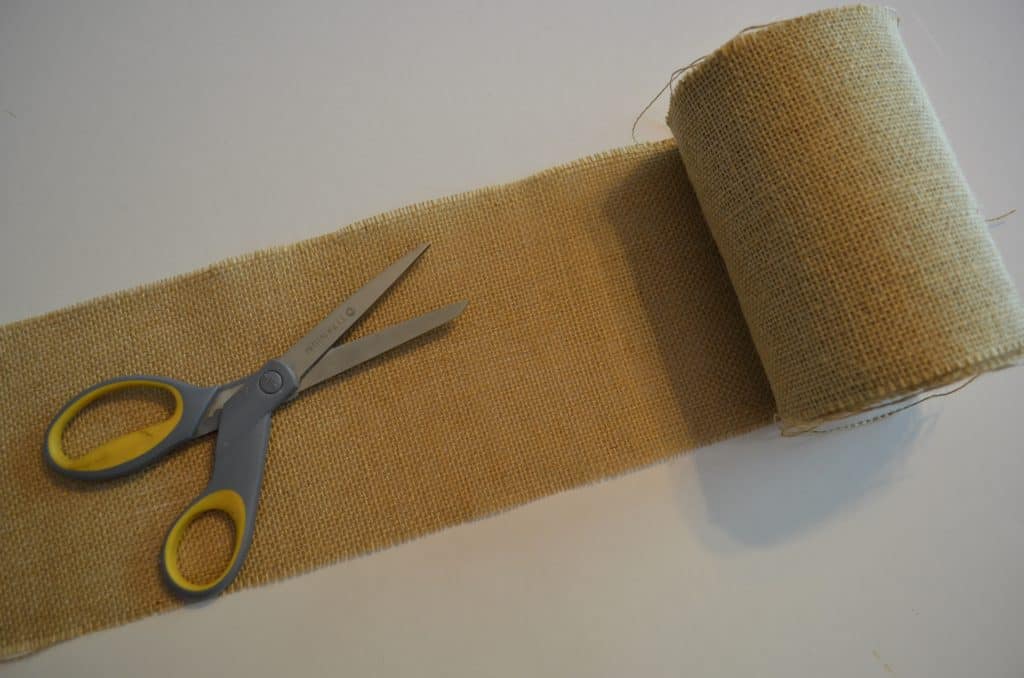 We decided to use the above Burlap Banner
for our pencils because it was just the perfect size to save us some cutting time. Unroll it out and estimate how thick you want your pencils to be. I wanted cute chunky pencils so I went with a thicker size.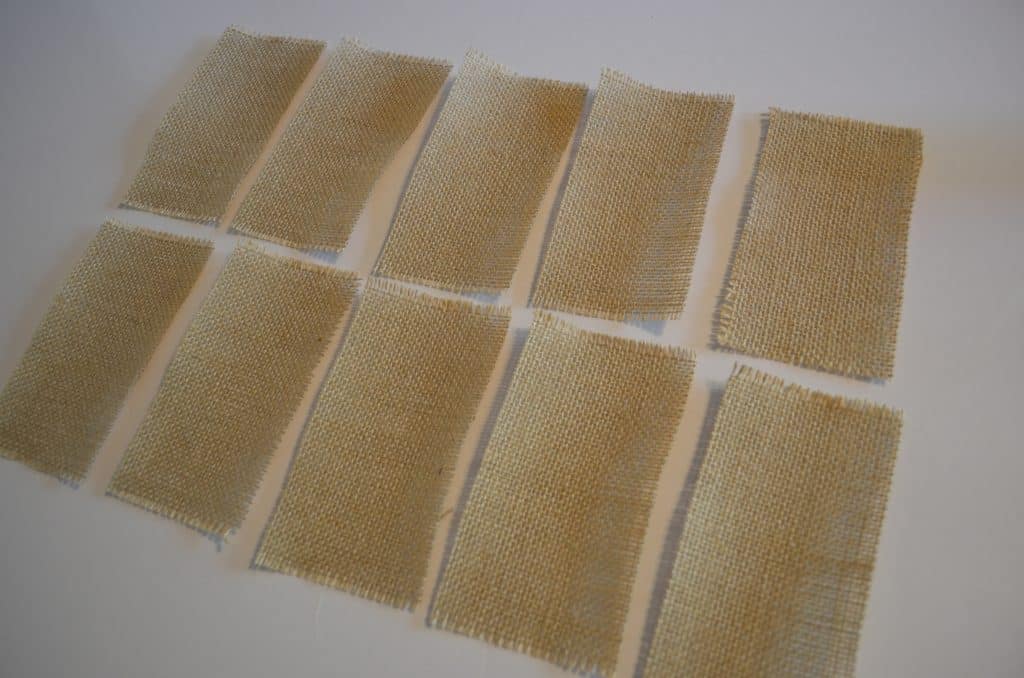 Cut your banner into strips the width you want to create your pencils!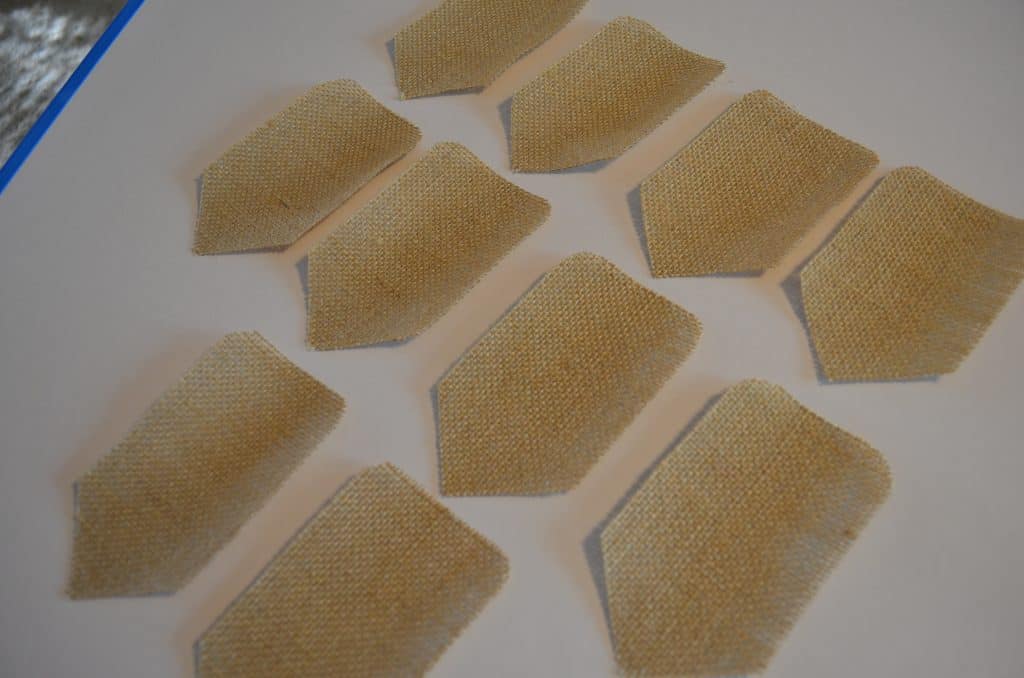 There is no template for this step but it's pretty easy to eye. Use your scissors to round the top of your "pencil" where the eraser would be, and cut the opposite ("graphite") end into a point as shown above. If you want your pencils completely uniform I recommend cutting one to use as a guide for the rest.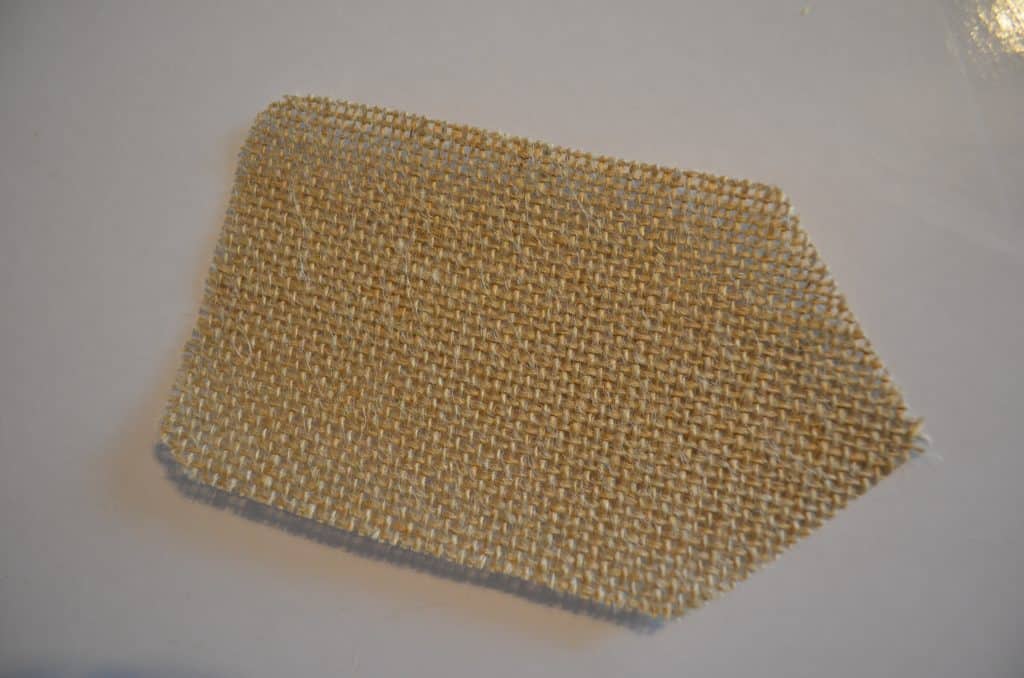 Here's a closer view where you can see an arrow or pencil shape beginning to take place. The downside to the cutting was that little burlap frizzies went everywhere so make sure when you're done cutting you wipe down the area well!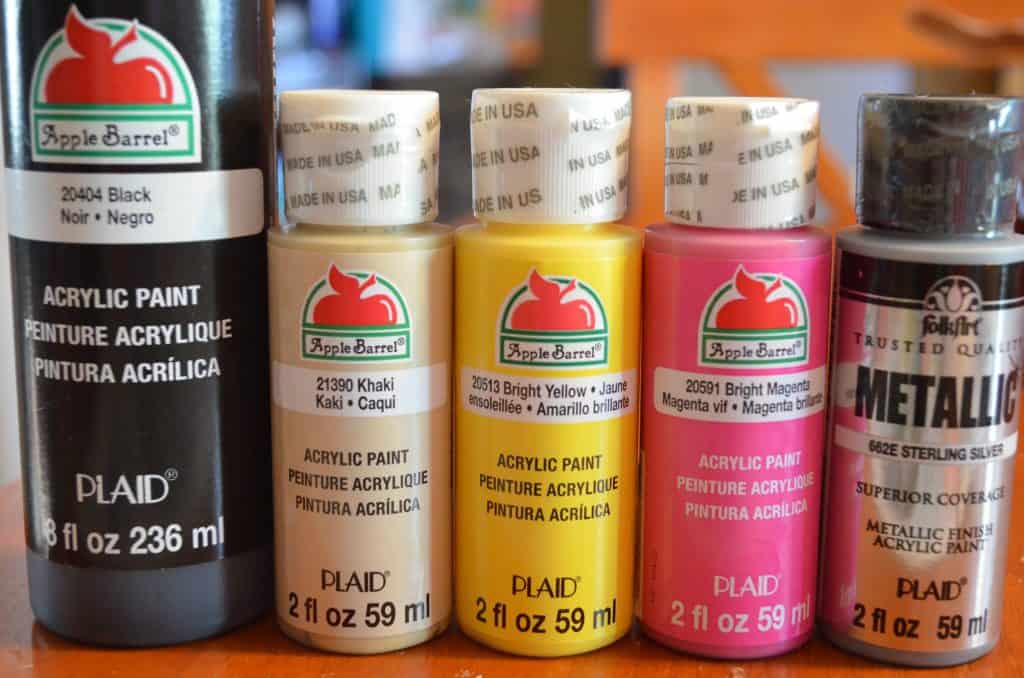 Next came the FUN part – painting!! You can of course design your pencils any way you want (maybe even personalized with the name of each student on each pencil!!) but I took a close picture of the paints so you could see the exact colors I used. Black, Khaki, Bright Yellow, Bright Magenta, and Metallic Sterling Silver.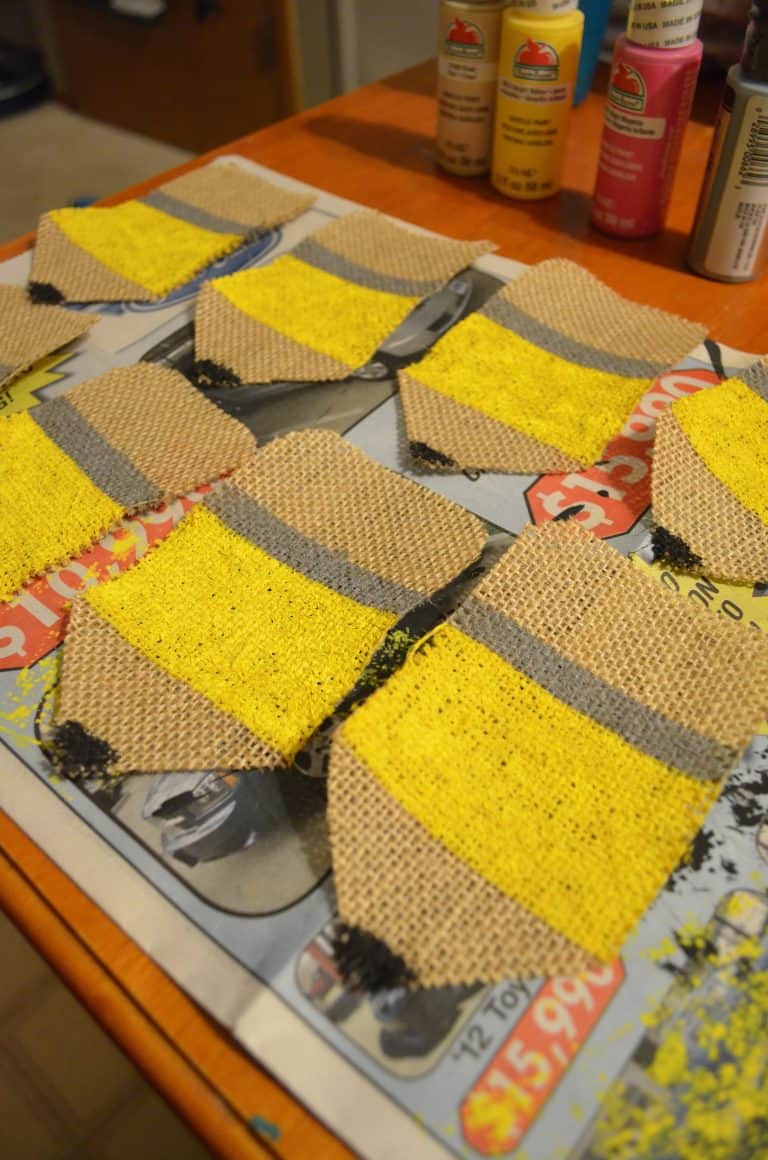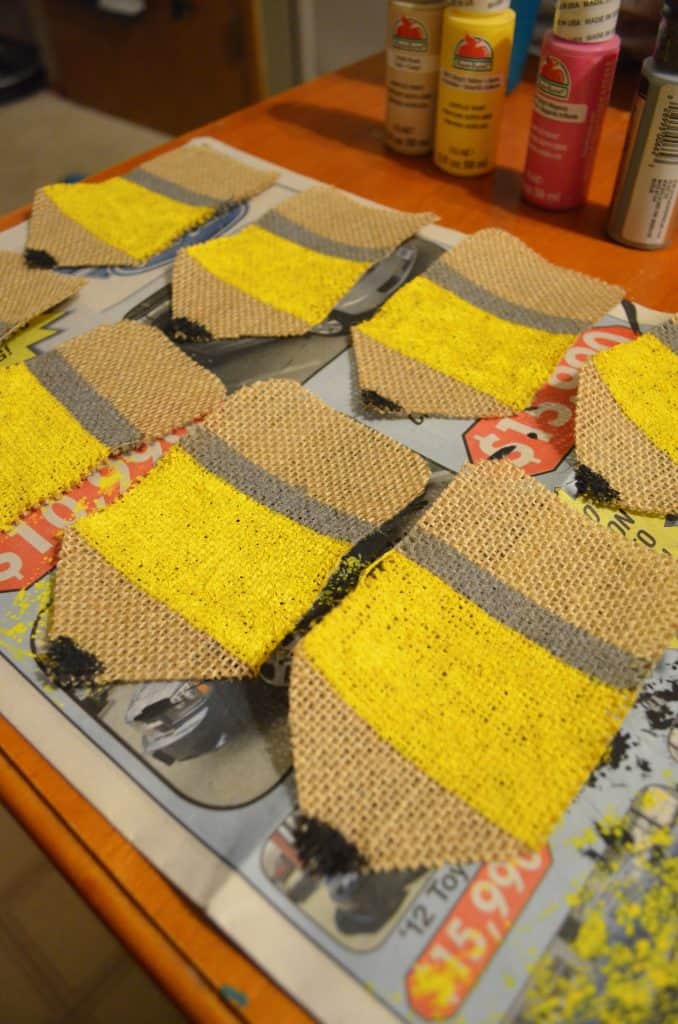 I started by painting the large yellow strip first to knock out the biggest amount of painting right away. Once that dried I added the silver band just above it and added black to the "pencil tip".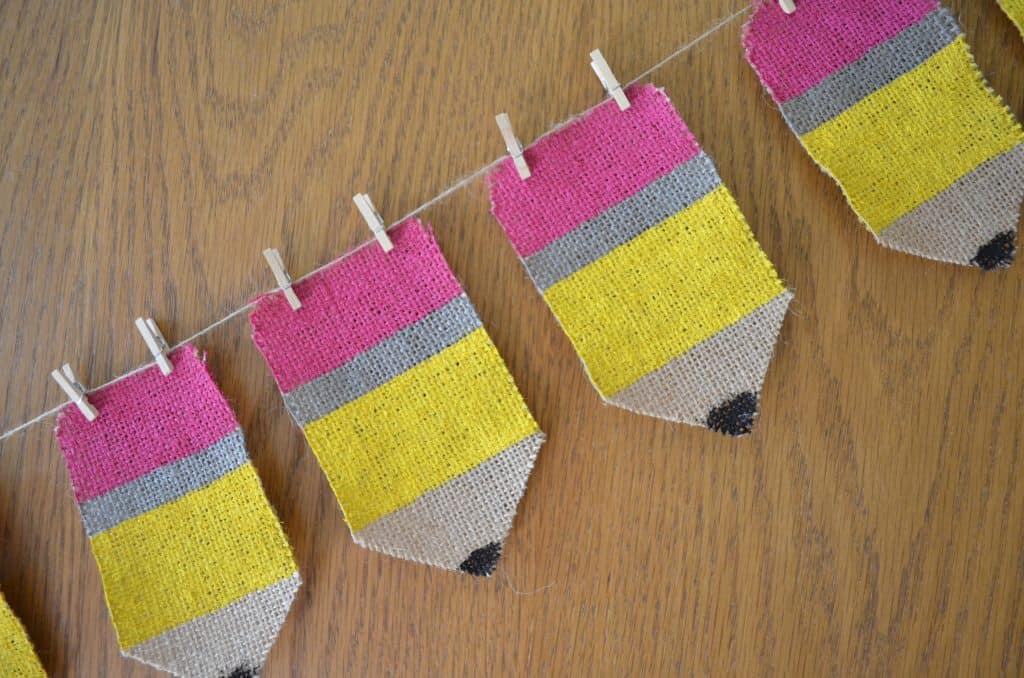 Don't forget to paint the nice big pink eraser! After everything has dried you're ready to hang it up!! The Mini Clothespins are just too cute and perfect for these little chunky pencils! These would be adorable with a student's name on each pencil! I should have thought of that before hanging mine up!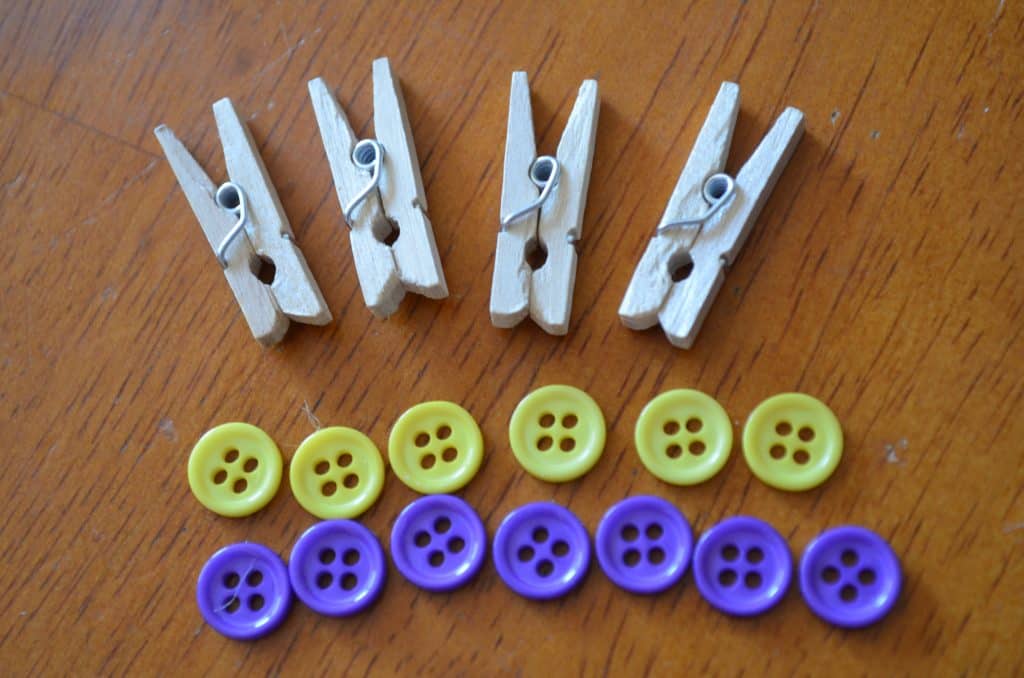 I ordered this adorable bright rainbow craft buttons
too with the intention of gluing them onto the mini clothespins (which was cute!) but ended up leaving them off. They would be a great addition if you were going to use these burlap pencils to make Welcome Cards though! VOILA! You can even use these burlap pencils in a sensory corner in your classroom with the rough feel of the material!
I know most of you already shop at Oriental Trading already but I especially like to go there for craft ideas and bulk craft supplies (OK – and party supplies!)! They even have a teaching section which is fabulous too. It's pretty my GO-TO place for anything I need with kids!