How to Make your Own Dinosaur Egg Dig Tutorial: Birthday Party Idea
This post may contain affiliate links, view our disclosure policy for details.
My son had a Fossil / Dinosaur Birthday Party and I made these DIY dinosaur dig kits to send home with the kids as party favors! They were incredibly easy to make and I want to show you how to make your own dinosaur egg dig tutorial.
When I was researching how to make these dinosaur dig kits I stumbled upon several different "recipes" to create these DIY Dinosaur Eggs digs and so I decided to make two different recipes to see which one was best for making a large amount of these!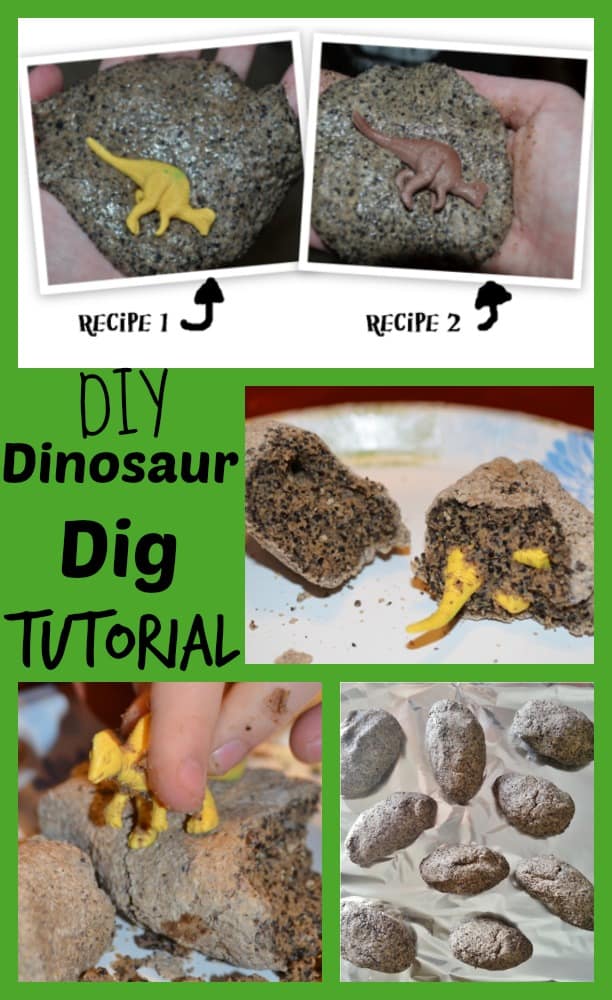 I will include both recipes you can use to make your own dinosaur dig kit (plus pros and cons!) below but my consensus was that they both look and feel about the same in the end.
Recipe 2 was a TON stickier and harder to work with when creating them but uses less ingredients! If you want to make your own dinosaur dig kits I highly recommend using Recipe 1!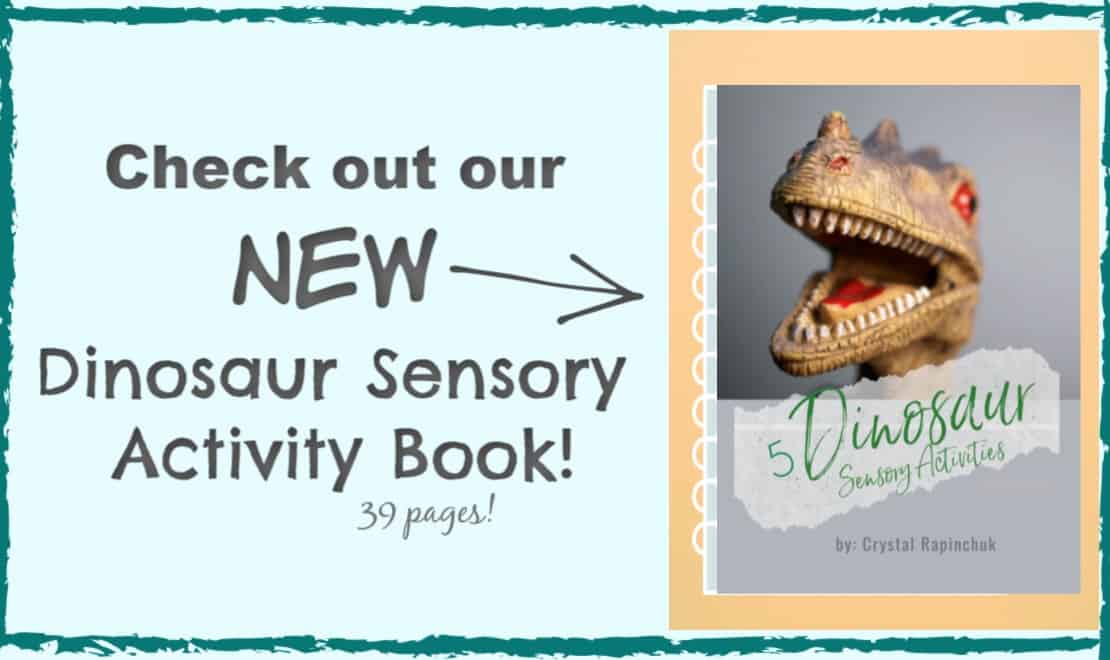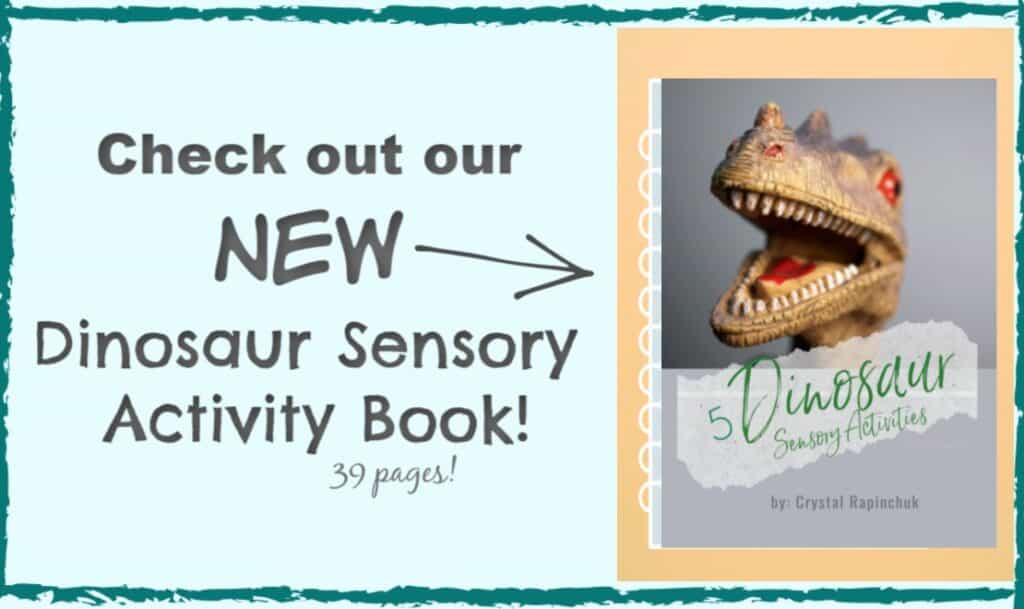 DIY DINO DIG RECIPE 1:
1 cup used coffee grinds
1 cup flour
1/2 cup salt
1/4 cup sand (we used yellowed art sand)
3/4 cup water
Mix all of the dry ingredients together and then add 1/4 cup water at a time.
DIY DINO DIG RECIPE 2:
1 cup flour
1/2 cup cold coffee
1 cup used coffee grinds
1/2 cup salt
Mix everything together!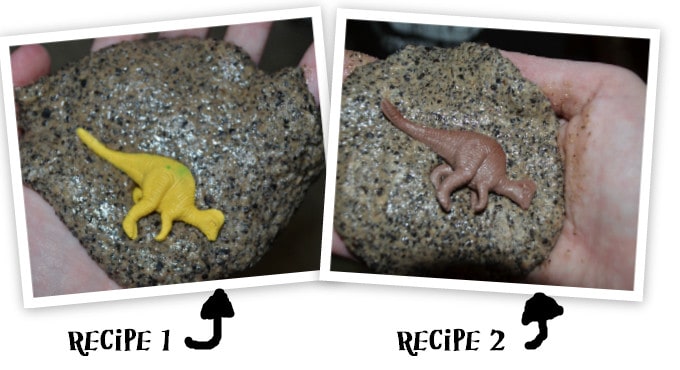 Once you've mixed your recipe together flatten a chunk of dough out in your hand and just place your dinosaur or other treasure inside for the kids to later dig out and find! (We bought a big bag of small dinosaurs for under $10 on Amazon that were the perfect size.) T
hen roll the rest of the dough right over your toy to form an egg or rock.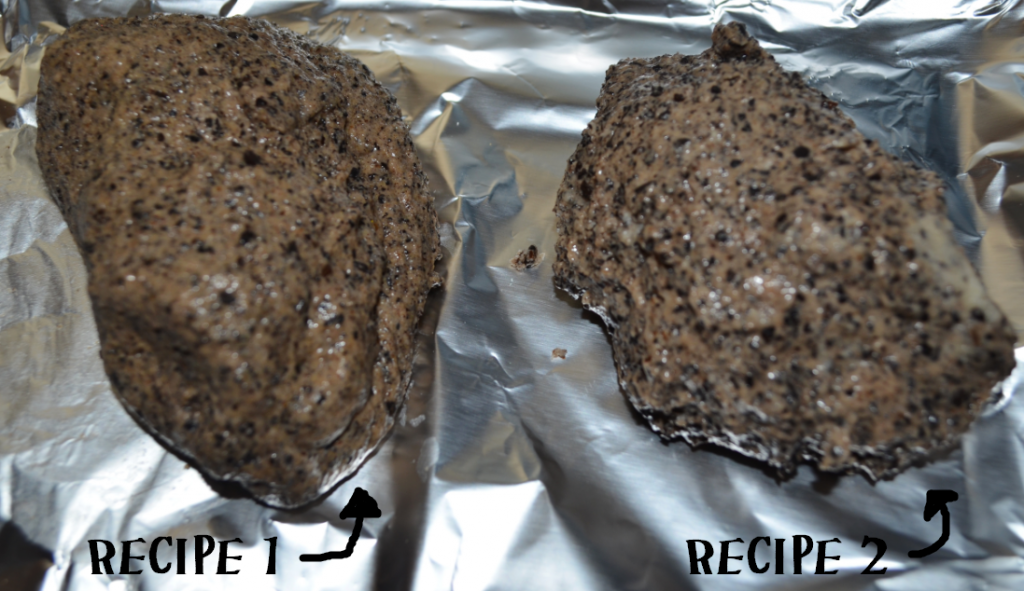 Here are both of mine – one "egg" in each different recipe so that you can see what they look like. Now there are 2 different ways you can harden your rock.
You can either bake them in the oven at 150* for about 20-30 minutes or you can leave them on a baking tray to air dry for about 2-3 weeks.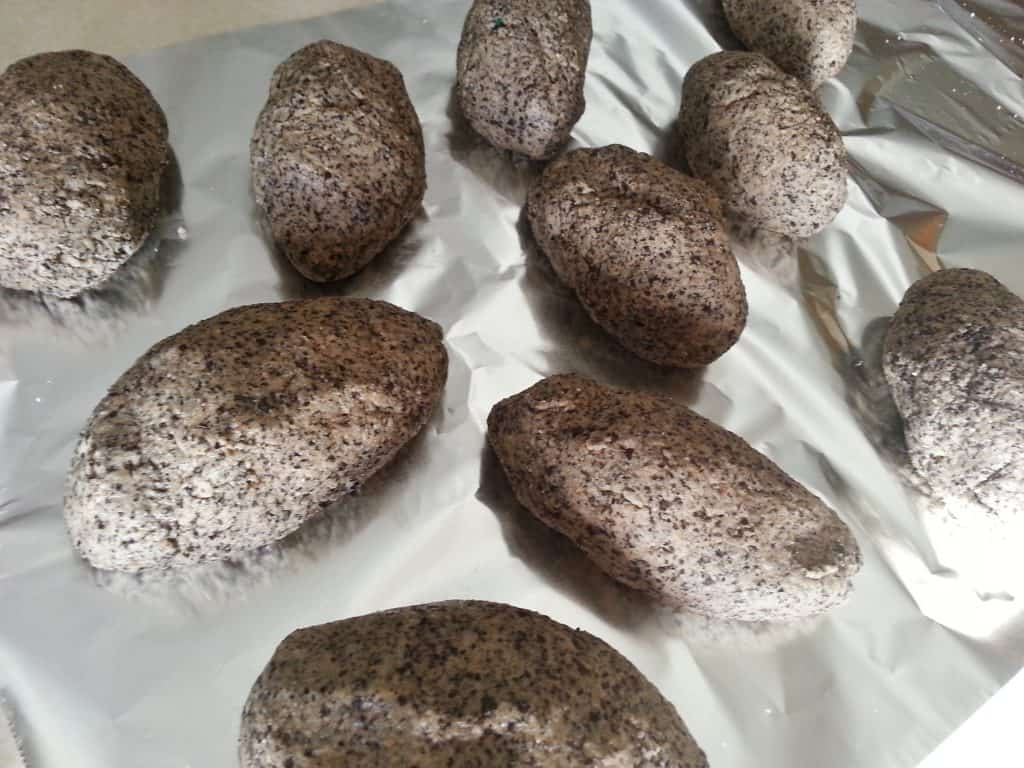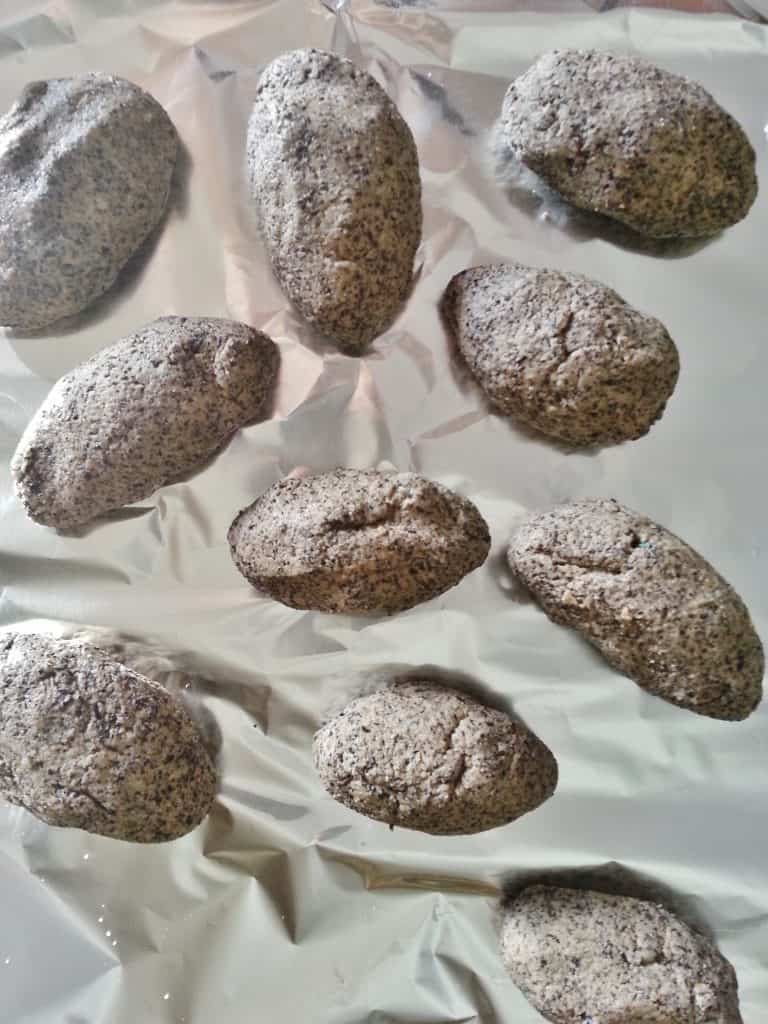 If the eggs are soft inside (about 1 week later) the kids should be able to just break them open with their hands. A great idea for younger kids!
If the eggs are hard you can use a hammer (even a toy wooden hammer!) or other blunt object to crack them open.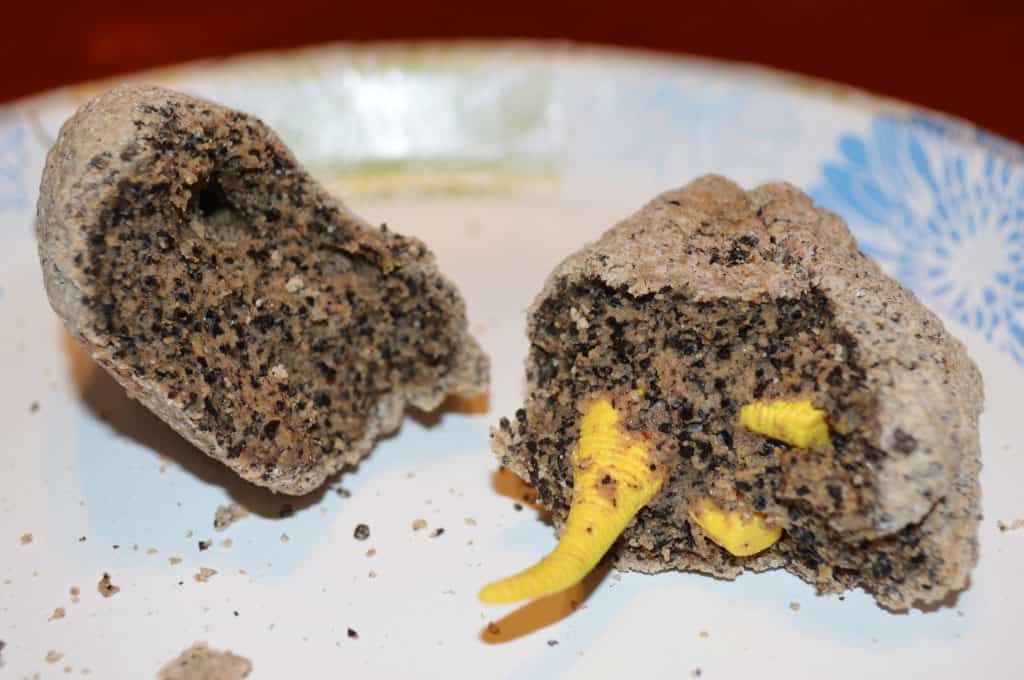 We opened this one after air drying for 5 days and it was still soft inside but this is what it will look like when the kids break open their dinosaur eggs!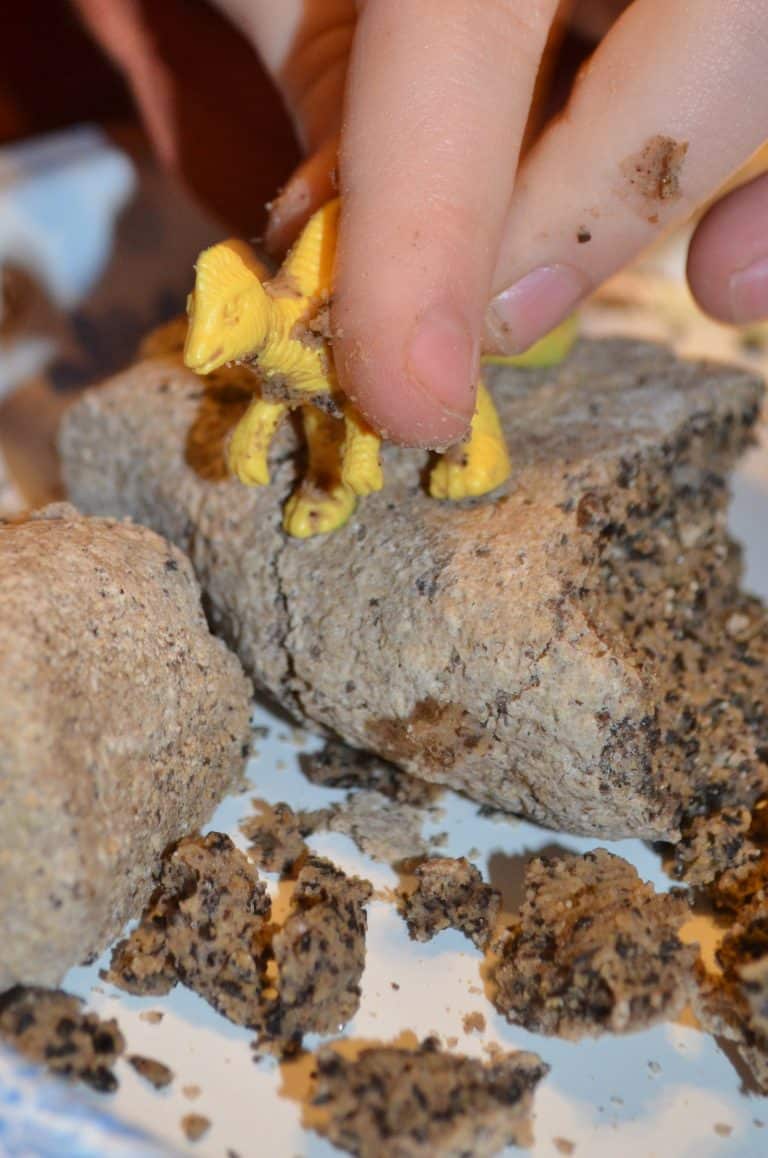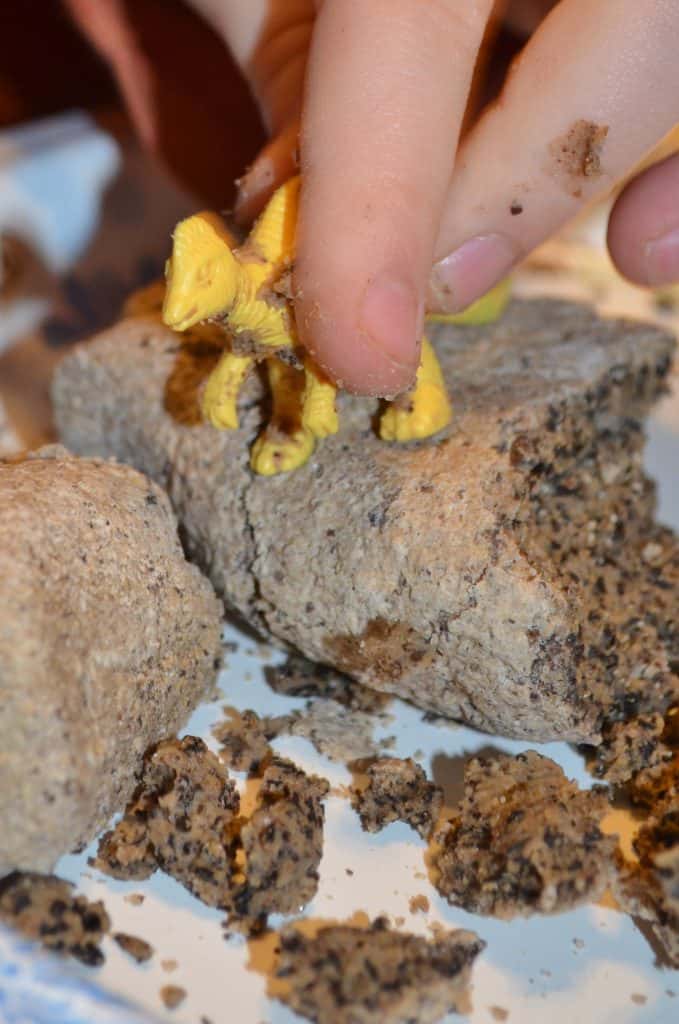 My boys dug their out and immediately started playing with their toy dinosaurs! It was a HUGE HIT!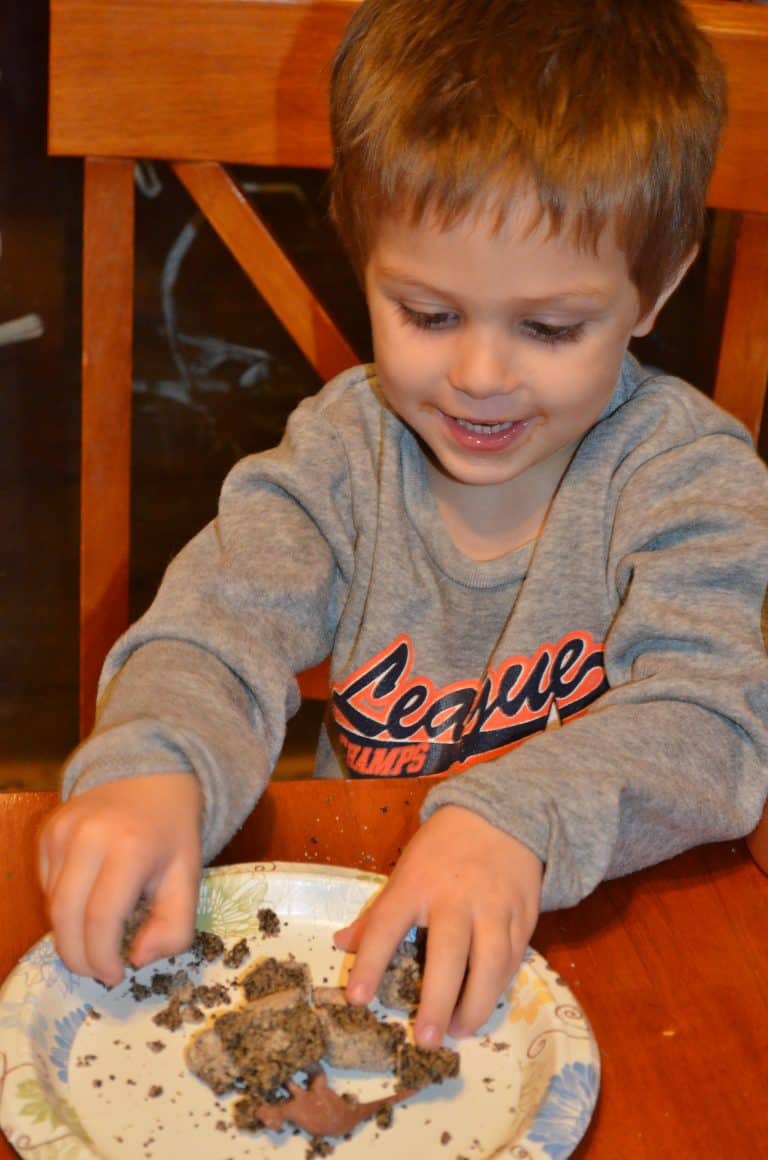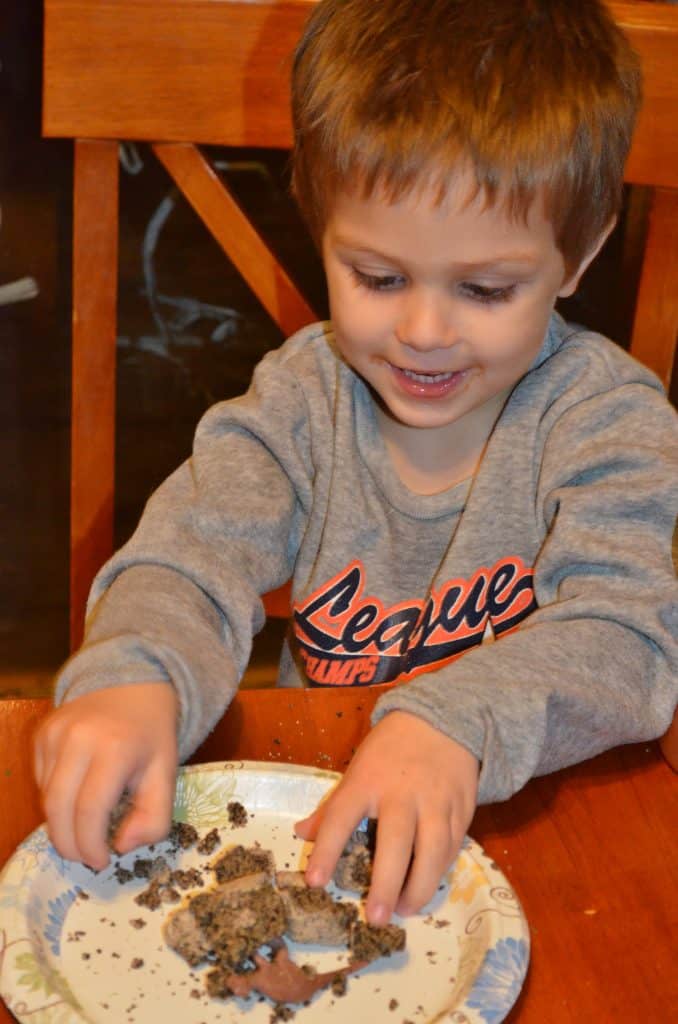 Every child will just LOVE this dinosaur dig and it was incredibly simple to make!! Not to mention that other than the toy dinos we had everything we needed at home!!
Feel free to PIN this for later and share with your friends!!
Better yet bookmark the page and come back later to make for your own kids or students!!
JOIN THESE Facebook Pages & Groups for even MORE SENSORY Ideas for Kids!:
Here are a few other fun dinosaur party & favor ideas!: