DIY Desk AND Remodel for UNDER $10!
This post may contain affiliate links, view our disclosure policy for details.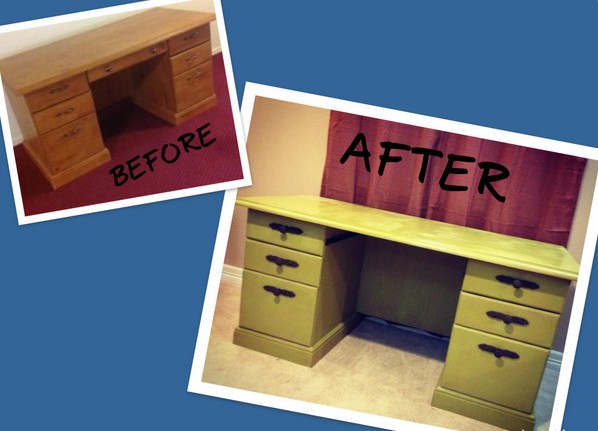 My sister Liz is at it again! Check out this amazing transformation she created for their computer desk! AND she did it all for UNDER $10 – DESK INCLUDED!! I'm not kidding! Want to know how she did it? Here's her 3 easy steps: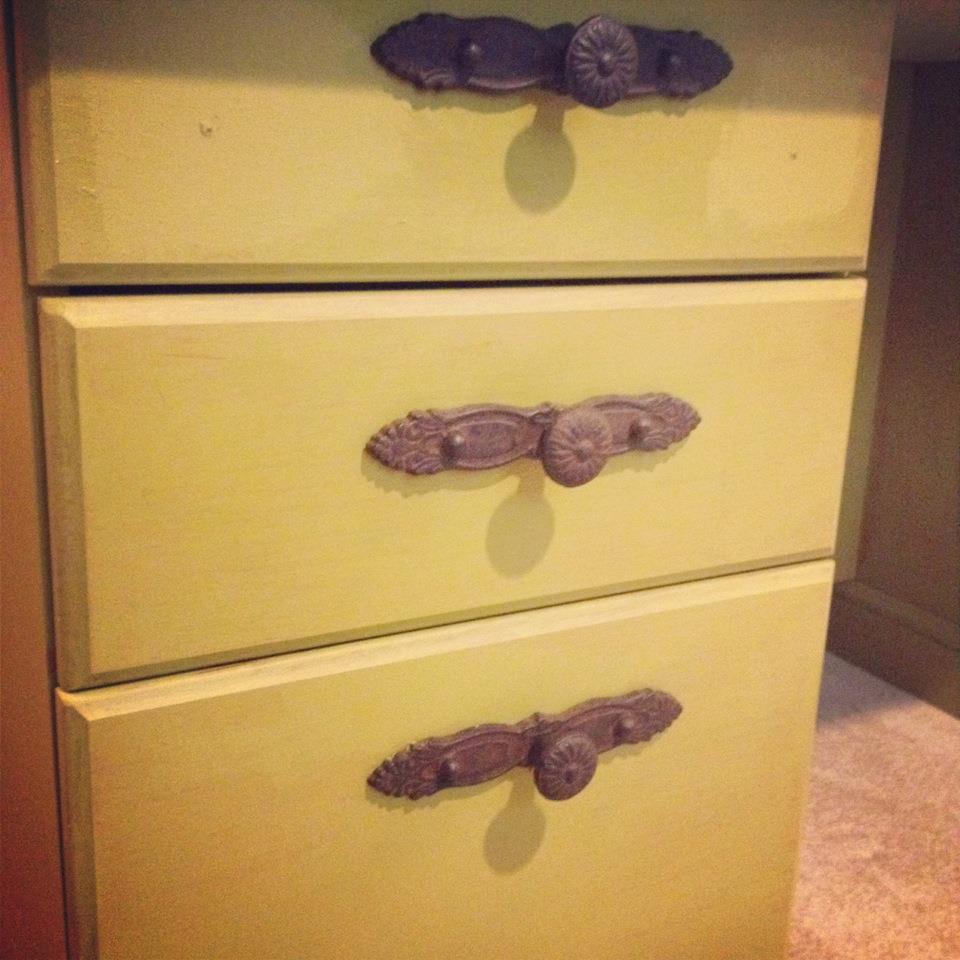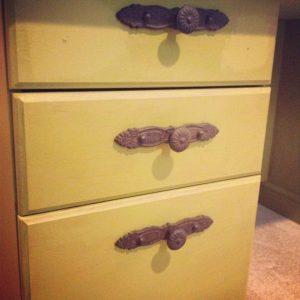 1. Find an old desk (or other piece of furniture) that is FREE on Craigslist or on the side of the road.
2. Purchase the "OOPS" paint at your local Walmart, Home Depot, Lowe's, etc. when you find a color you like. Then paint your FREE desk.
3. Purchase new handles
! Liz bought hers 50% off at Hobby Lobby for just a few bucks!  Take off the old ones and put on the new ones!
*NOTE* She did spray a coat of clear gloss protective spray paint
on the top…to prevent scratches which cost about $3.
Voila! A beautiful piece of furniture NEW to your home! And ALL on a frugal budget!