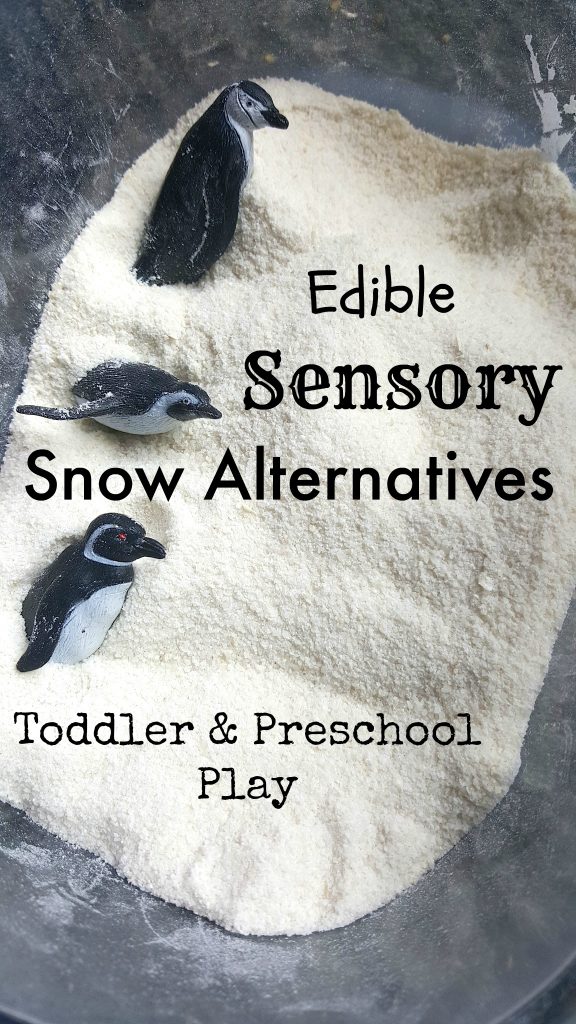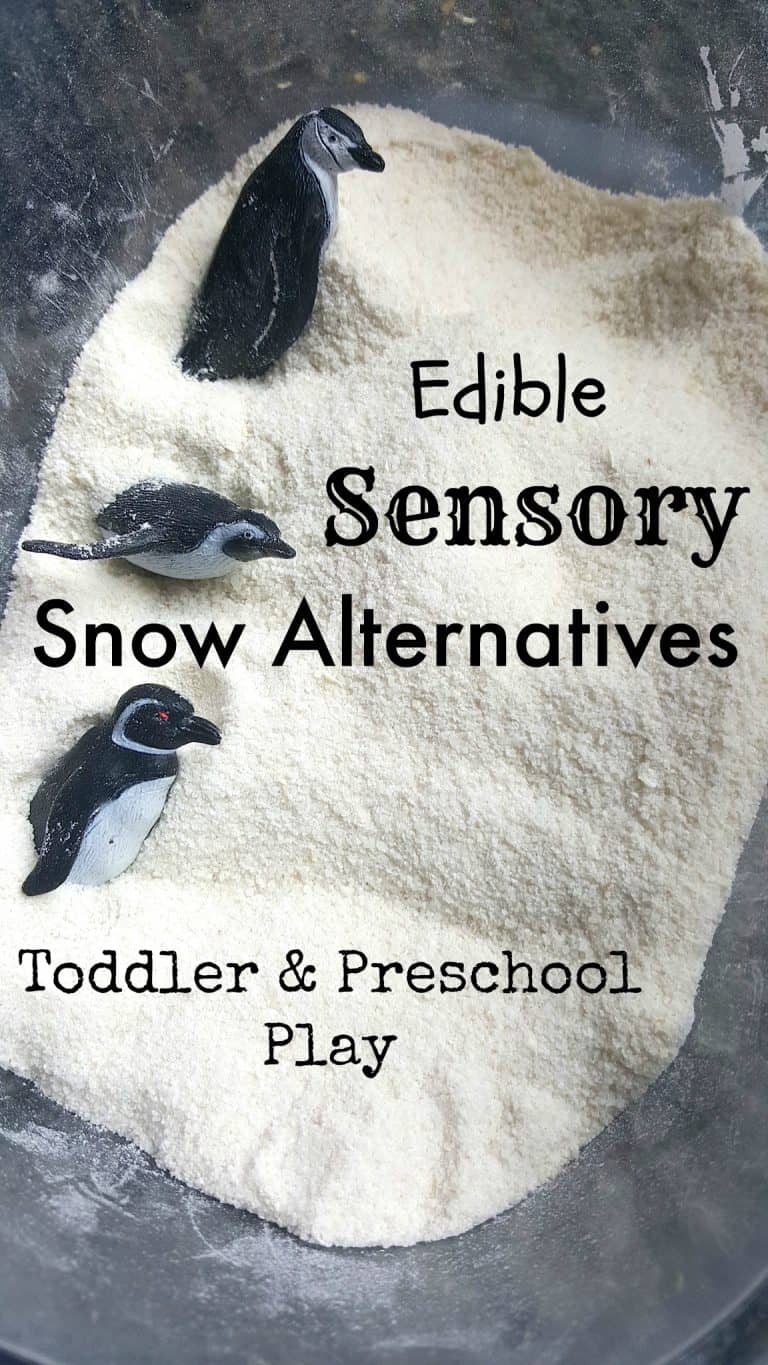 Brrrrrr! We LOVE indoor snow sensory play but a lot of times it's just way too cold for my little tike. Not only that but most people don't even have access to snow year round (or feel like crushing ice to create their own snow recipes)! So I've come up with a few awesome edible non-toxic and SIMPLE alternatives with a different variety of textures to mimic snow play. Right now we are using our Penguins TOOB
for exploration with our pretend snow sensory "recipes"! (The Arctic TOOB
is also a great alternative to penguins for educational exploration.) Below are some white colored "snow" alternatives for sensory play.
Sensory Bin Alternatives to Snow:
Ground Rice
This has got to be the most ingenious snow alternative idea ever. When we were trying my son on a gluten free diet for several months we couldn't afford to buy rice flour at the time so I would grind my own rice in a coffee grinder. It's got a nice texture of finely ground and slightly course rice, white like snow! This is a great idea for gluten free families needing an alternative to many of the sensory place recipes out there. Sure it takes a few minutes to pull out the coffee grinder and add the rice but right now this is our favorite snow alternative recipe because of the light gritty texture.

Mashed Potato Flakes
Our preschool / daycare uses mashed potato flakes as a snow alternative for sensory play – just pour them straight out of the box! You simply can NOT get easier than opening up a box of instant flakes and dumping them out! It's an easy idea for parents to donate to a classroom and easy to dump into a plastic bag later. No worries if your kids taste a little sample!
Flour
This seems pretty obvious but sometimes the obvious is forgotten! This is also a great gluten free option depending of course what type of flour you use! Experiment with different types of flours for different textures and even colors.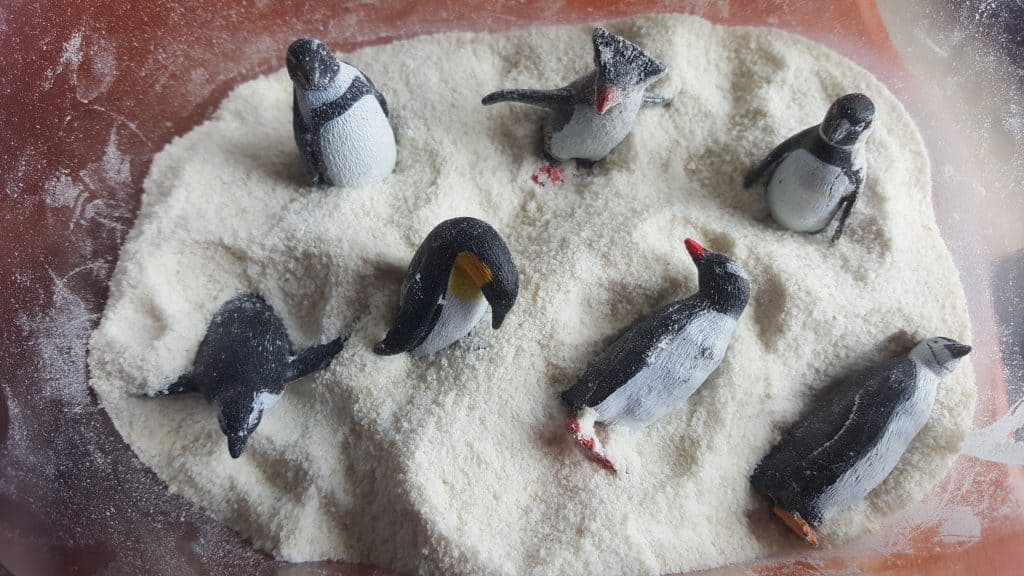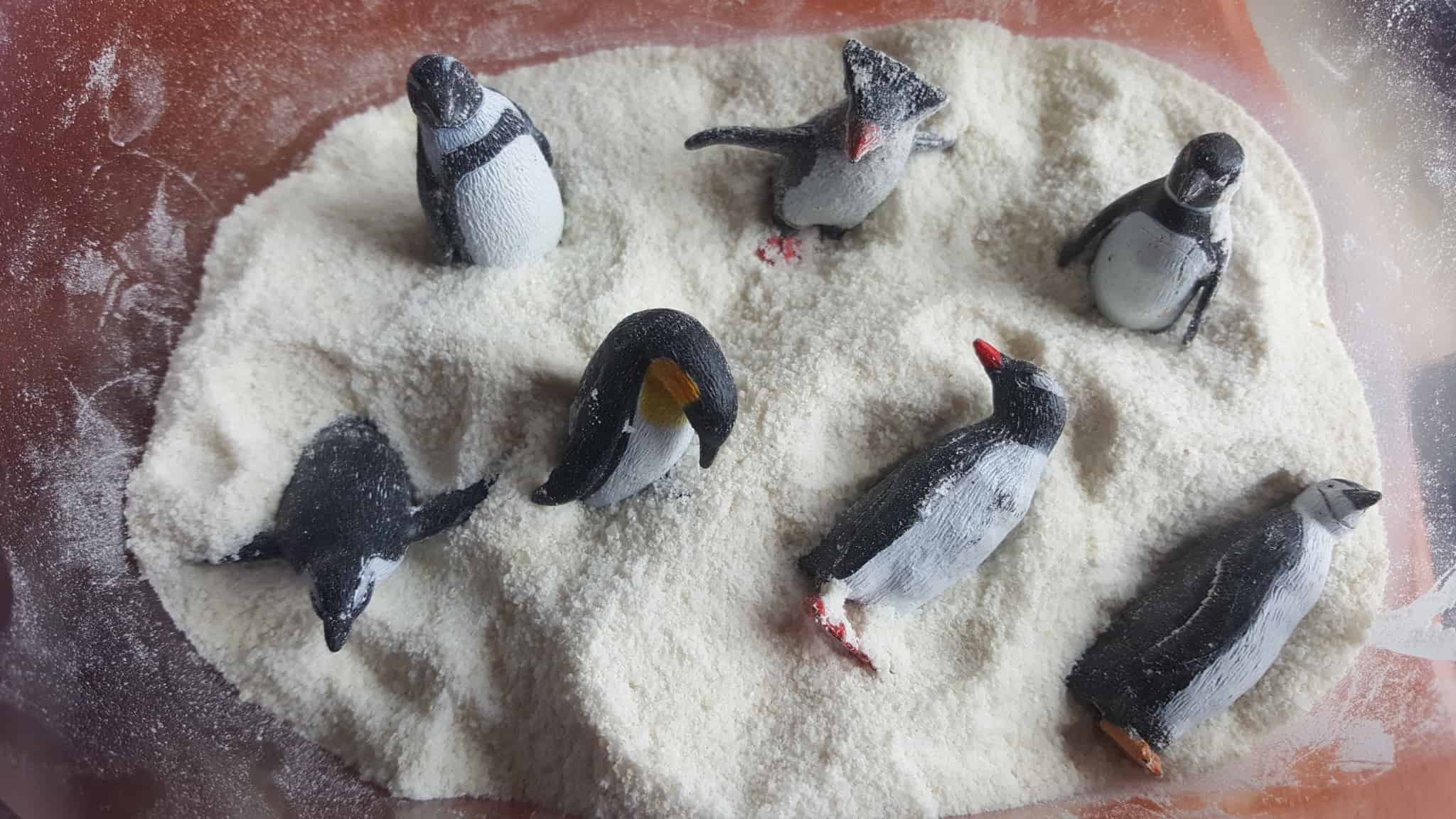 Check out our edible non-toxic kinetic sand recipe!