How to Make DIY Potions Book Tutorial – Halloween or Harry Potter Decor Idea
This post may contain affiliate links, view our disclosure policy for details.
 DIY Potions Book

 This Christmas my husband and I decided that our oldest son was ready to start his epic journey with the Harry Potter series. We'll be giving him the first Harry Potter book and the movie once the book is read.
This wizardy plush owl will be delivering his Potter package complete with acceptance letter and this fun diy potions book that I am making! It's super easy to make and can cost as little as just $1 depending on what supplies you have on hand!
I used the same exact concept as our DIY Halloween Potion Jars tutorial. 
Note – this is just a fun DIY Potions Book, it does not actually resemble any of the potion books in the Harry Potter series so it's great for Halloween too!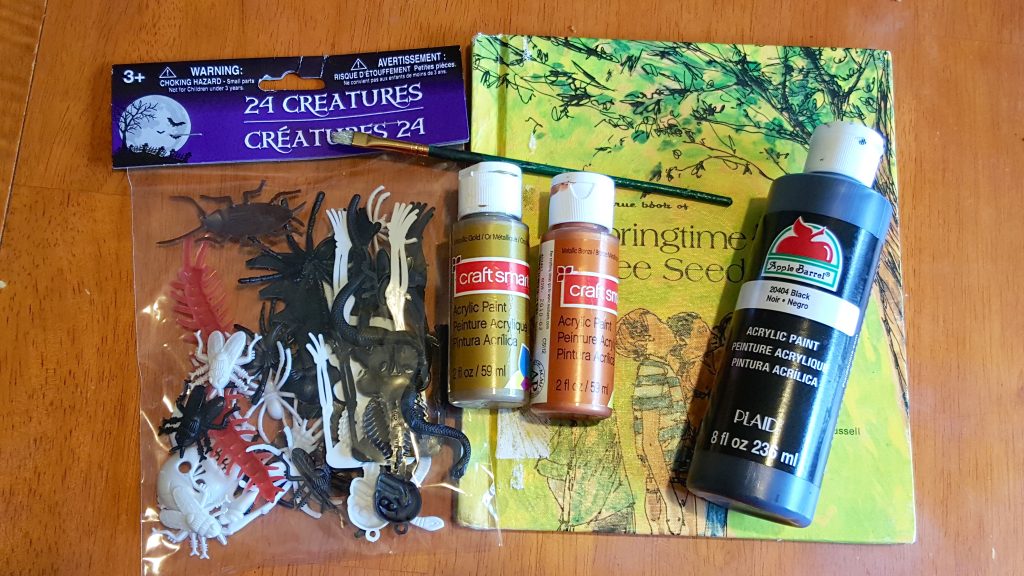 Materials Needed:
You'll need:
acrylic paint (black and any metallic color you wish – we chose a gold and bronze metallic)
plastic bugs or spooky Halloween creatures
hot glue
an old book
I chose to use an old book we had on hand but I would have loved to use a big fat thick book. I DO however recommend grabbing an old book that has a textured cover to give it a little more depth.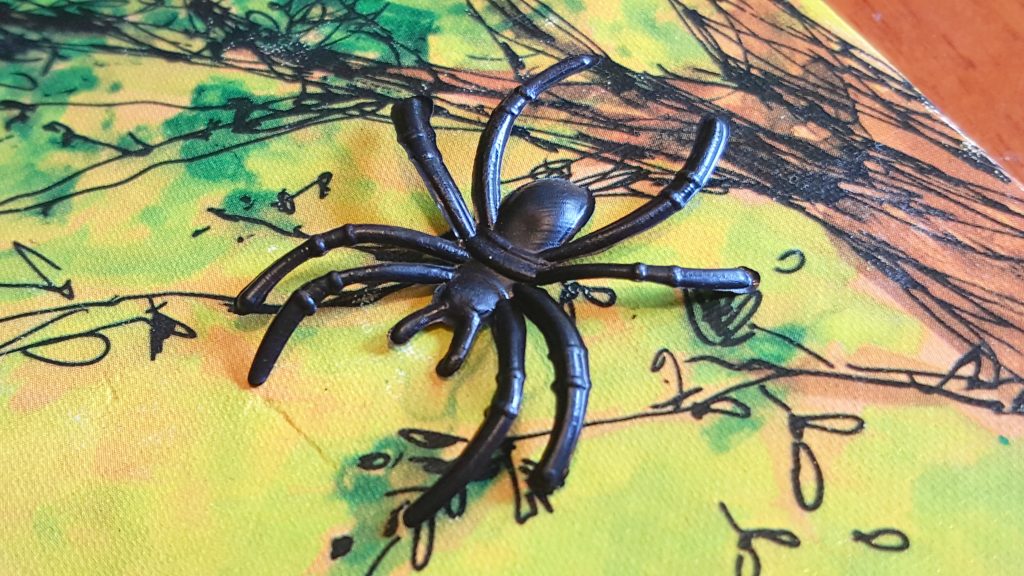 After playing around to decide what critters I wanted to attach on the front of the book I first paint it all black.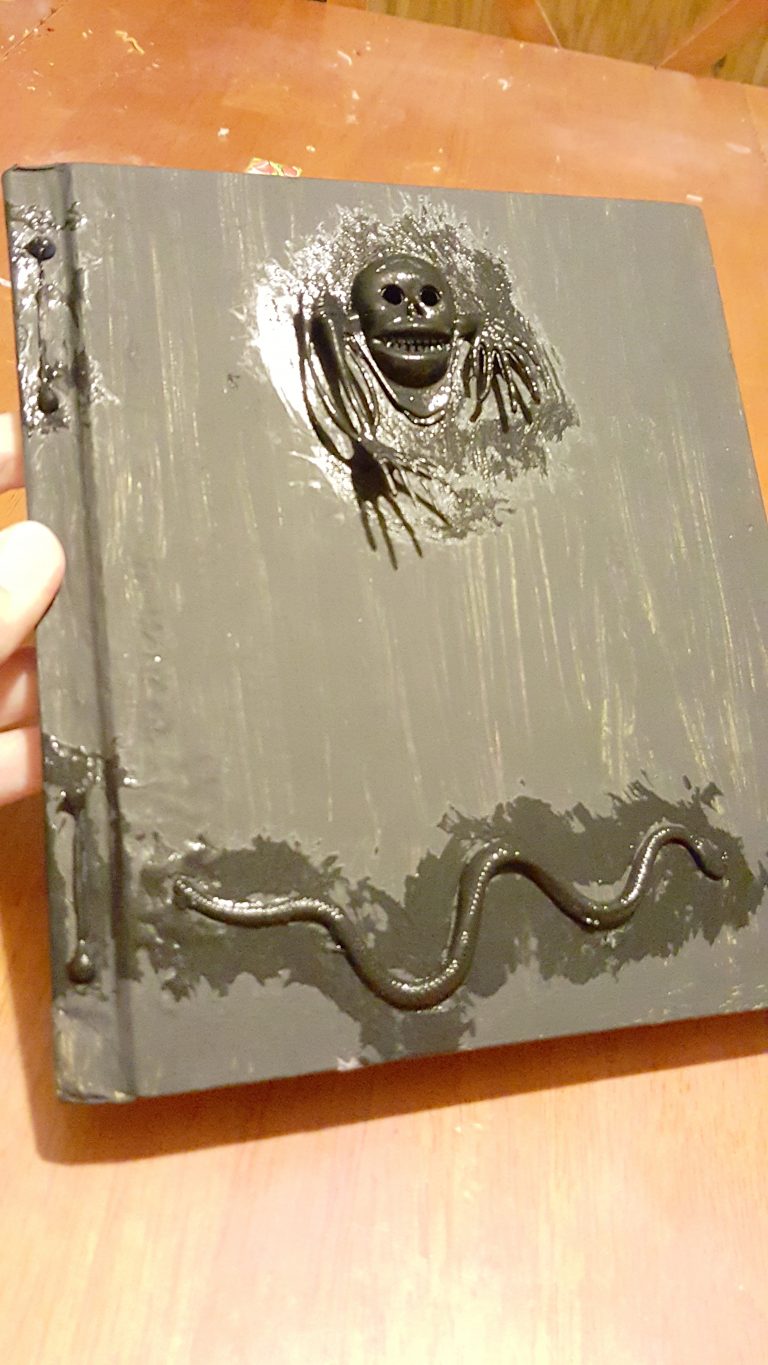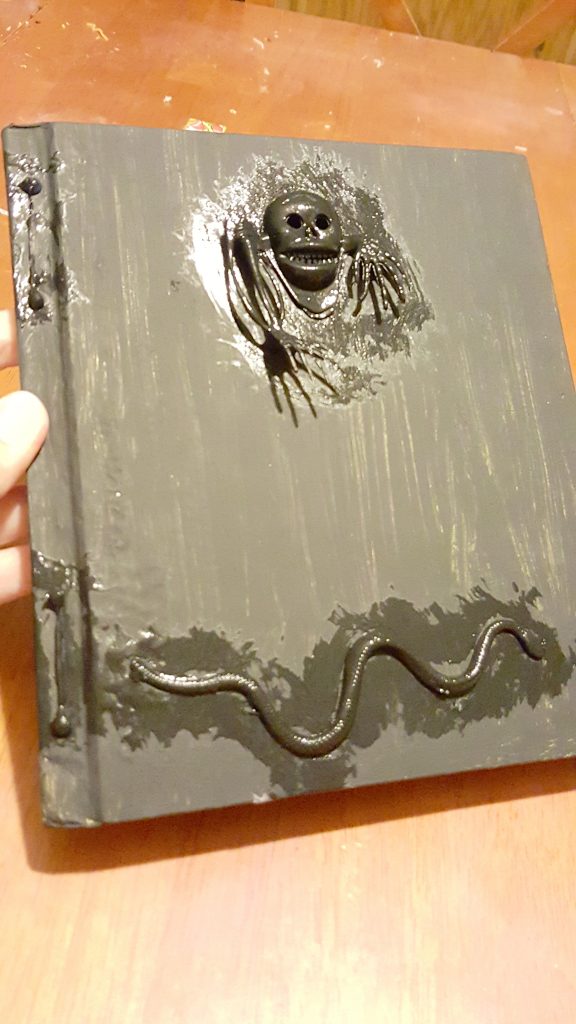 I then hot glued on my fake plastic snake and skeleton and dabbed some black paint over it just to make it uniform. Then I used my glue gun and formed the word "POTIONS" on the front and dabbed some black paint over it.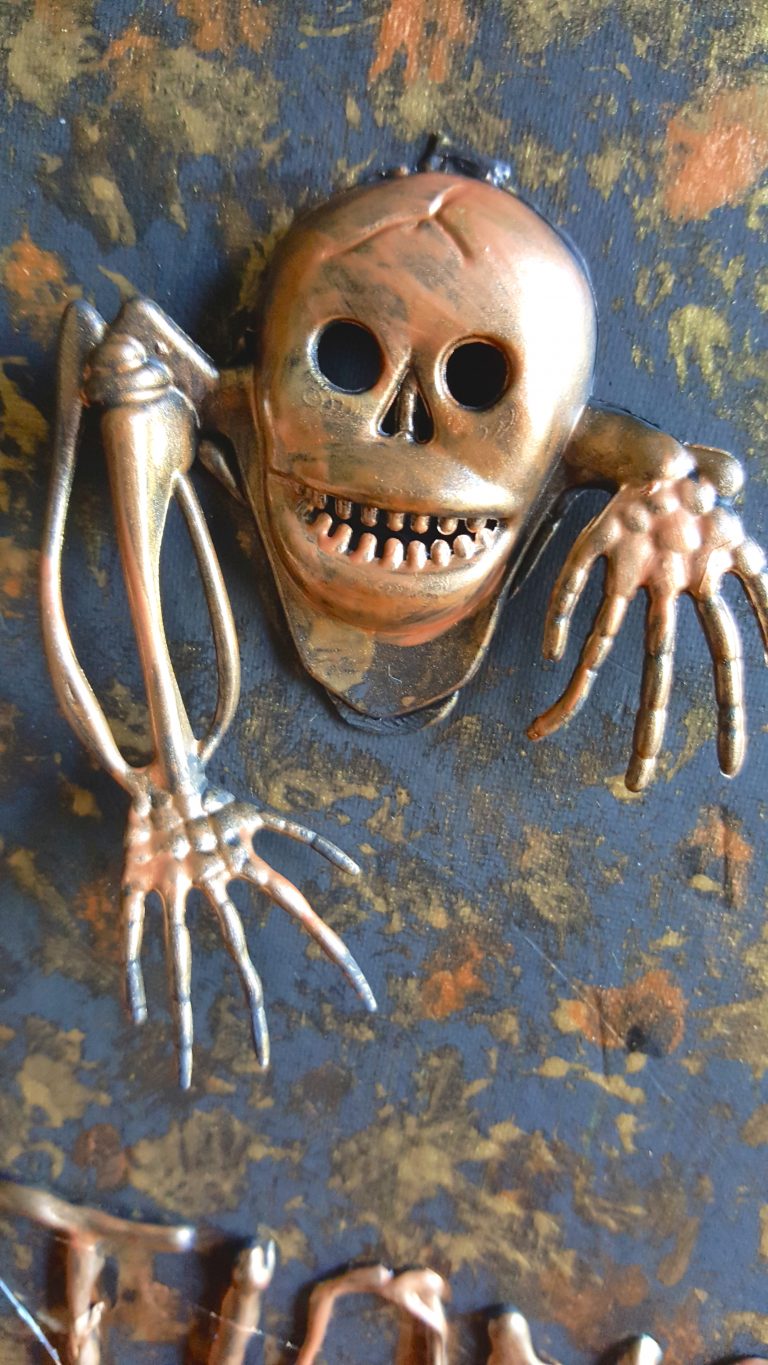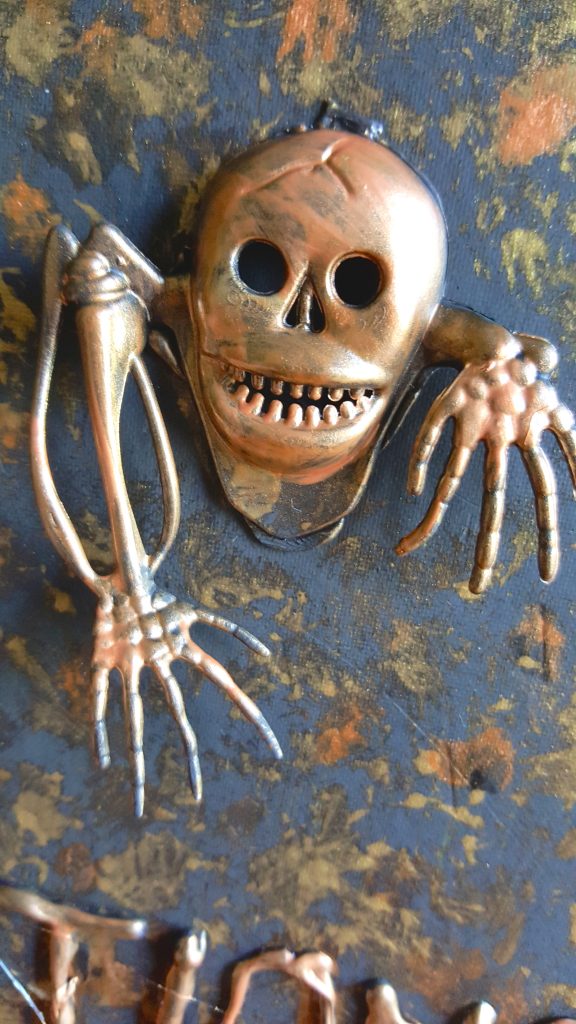 Once the black paint has completely dried use your paintbrush to randomly dab any metallic colors you want over the book cover. Lightly paint your 3D critters and words with your metallic paint to make them "pop" out of the book cover more.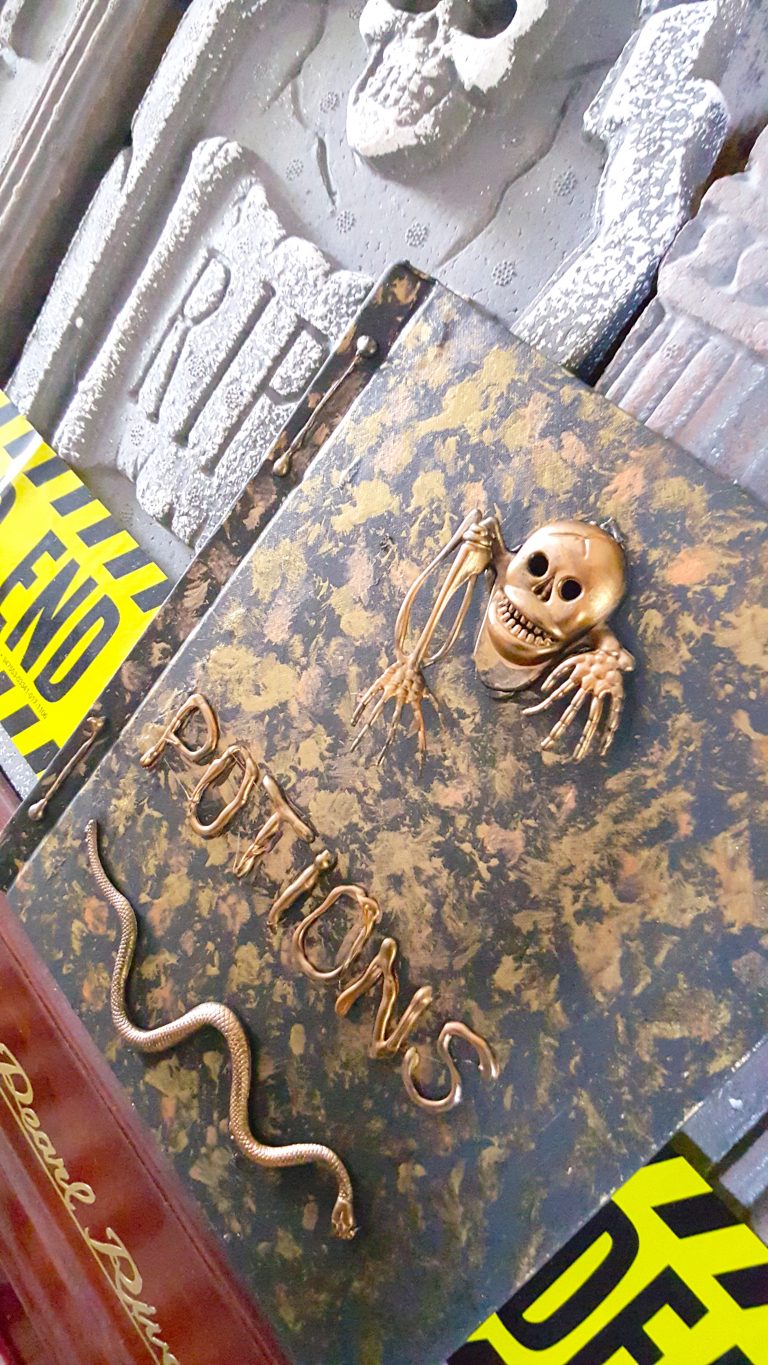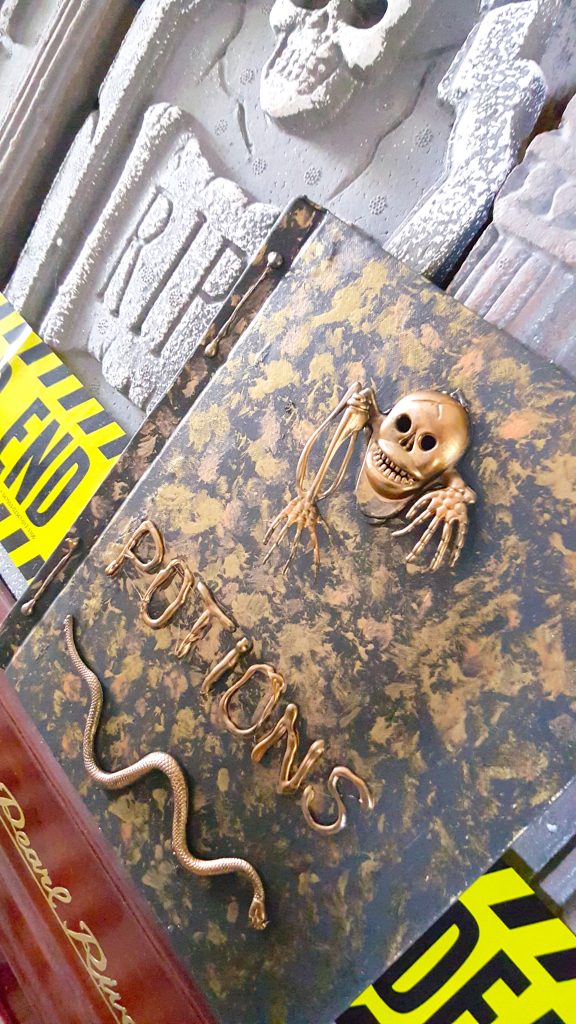 Although it didn't turn out quite like I was planning I still think it looks pretty awesome!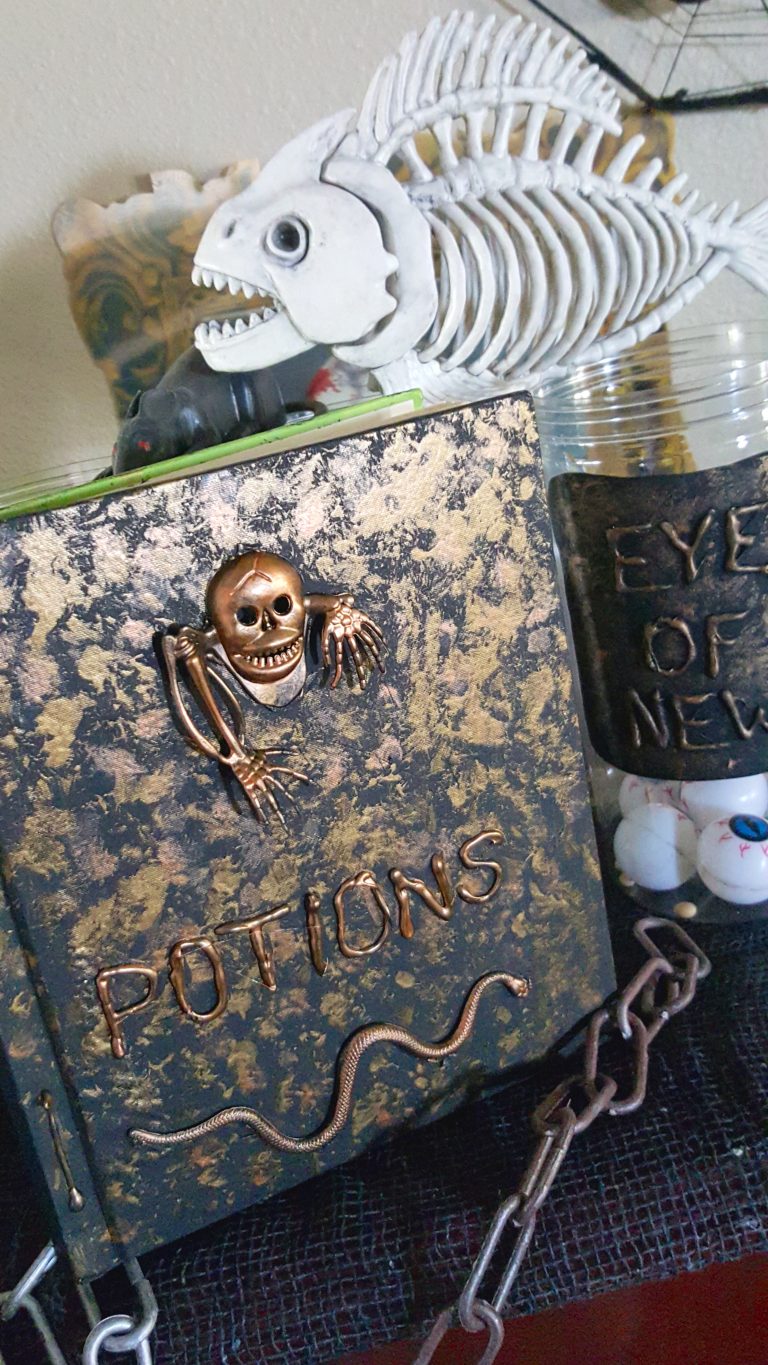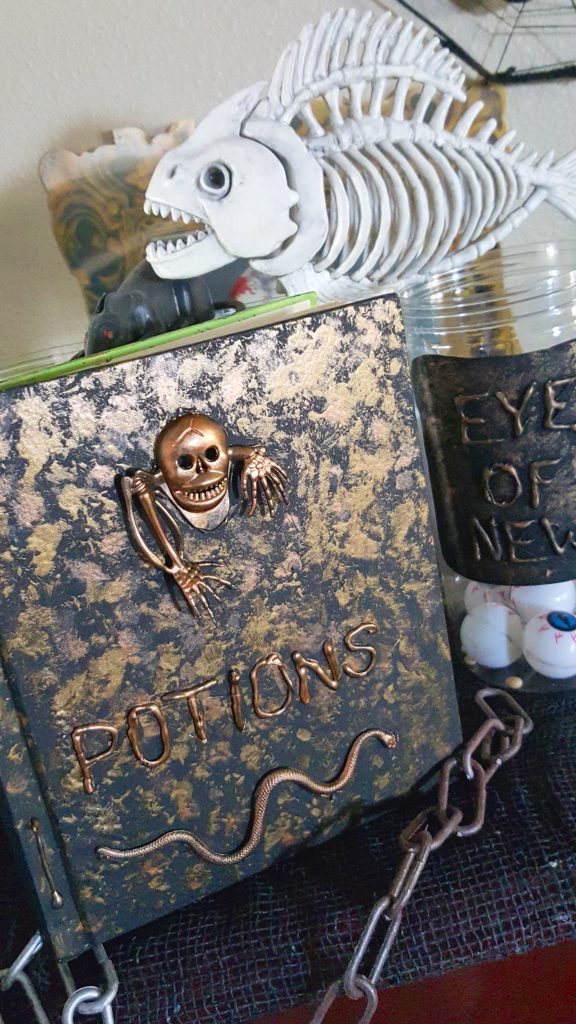 If you're using this for a Halloween decor or spooky prop you can drape some cobwebs or chains over it to give it an added effect!
Check out our Halloween Pinterest Board for tons of other great DIY ideas!