Veggies and Dip Healthy Thanksgiving Turkey Snack for Kids
This post may contain affiliate links, view our disclosure policy for details.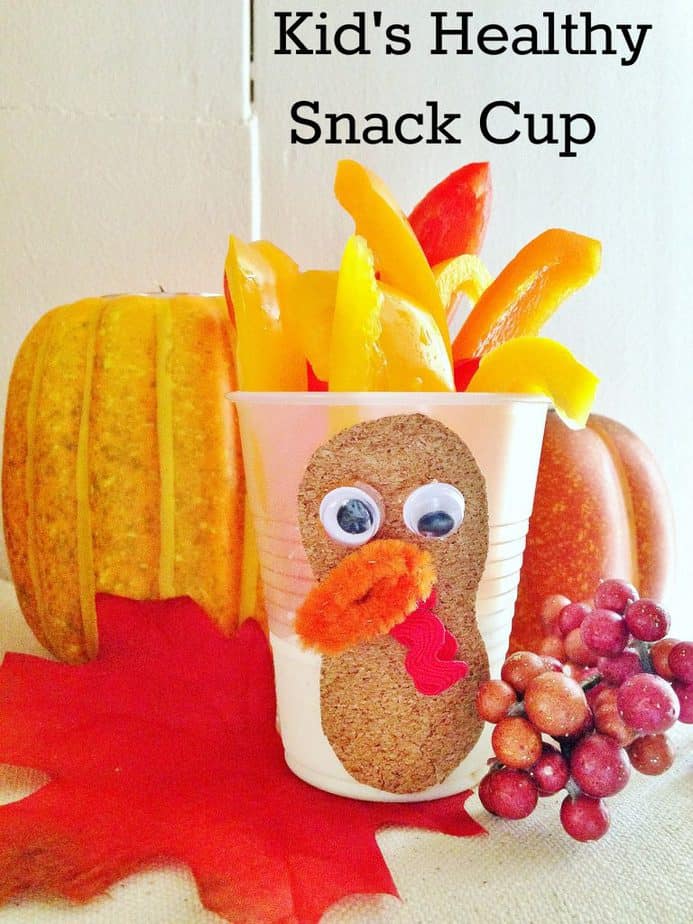 I don't know about your kids but mine LOVE their veggies and this Turkey Veggies & Dip cup is sure to be a big hit! Who says that turkeys can't be fun? This is just one of many healthy Thanksgiving themed snacks you can offer your kids! Perfect for holiday parties or after school snacks! Take a look below at how you can craft your own veggies and dip turkey snack for kids in just a few minutes!
Supplies Needed:
small plastic cup
Brown construction paper, scrapbook paper or corkboard
googly eyes
orange pipe cleaner
red pipe cleaner
glue
scissors
assorted veggies (carrots, colorful peppers, etc)
Veggie dip of choice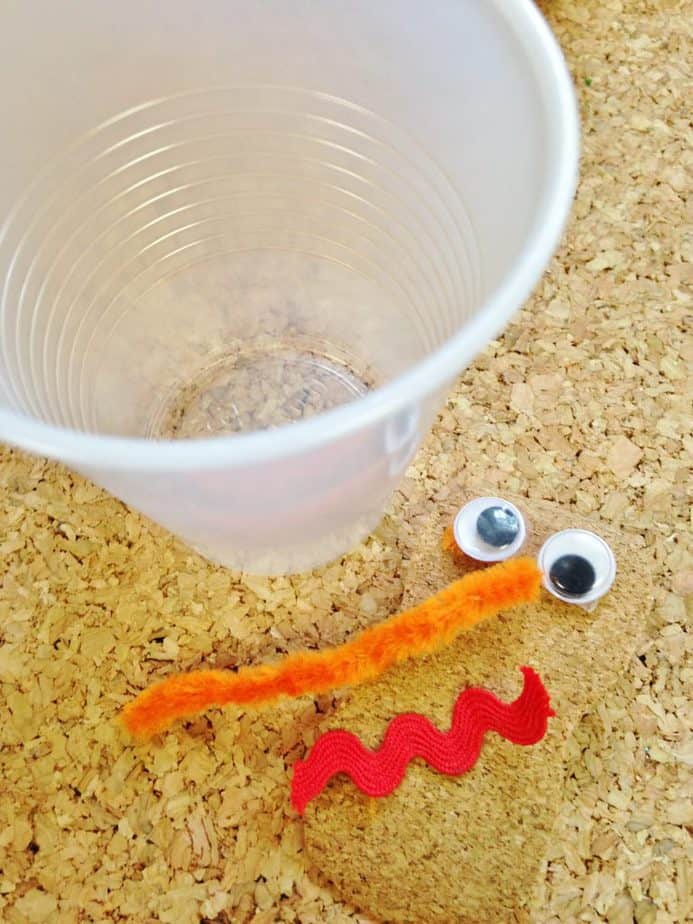 DIRECTIONS:
1. Begin by preparing the face of your turkey. To do this cut out an oval or peanut shape from your brown paper.
2. Glue in place the googly eyes and let set.
3. Twist a small piece of pipe cleaner to look like a beak. Add some glue and press firmly onto the "face".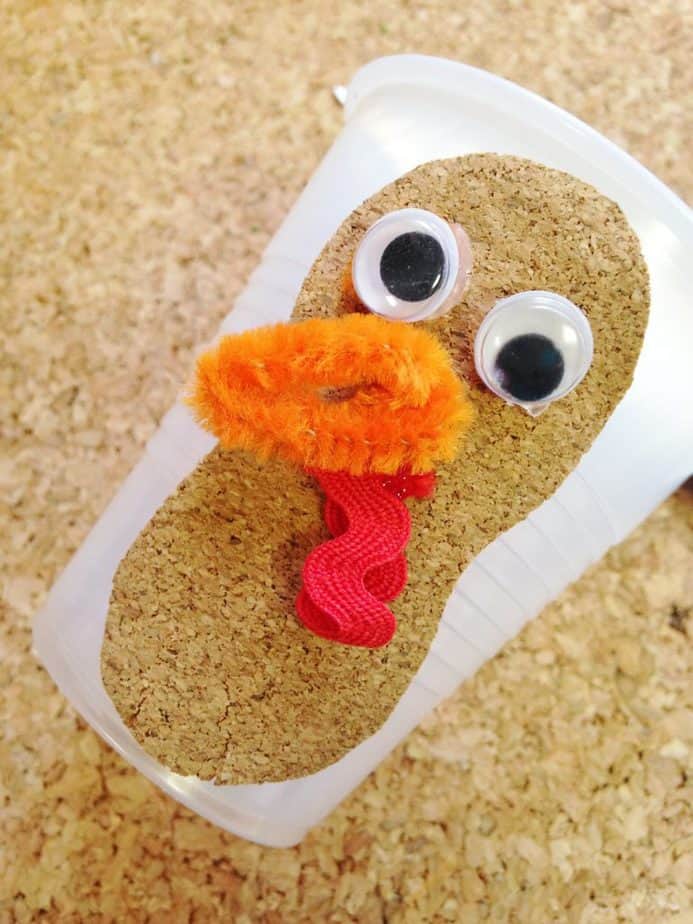 4. Finish up the face of the turkey by adding the red pipe cleaner for the gobbler. Press into place with glue.
5. Add some glue on the back of your turkey face and press firmly onto the front of the cup.
6. Fill the cup 1/4 to 1/3 of the way full with veggie dip. Low fat ranch is a great choice!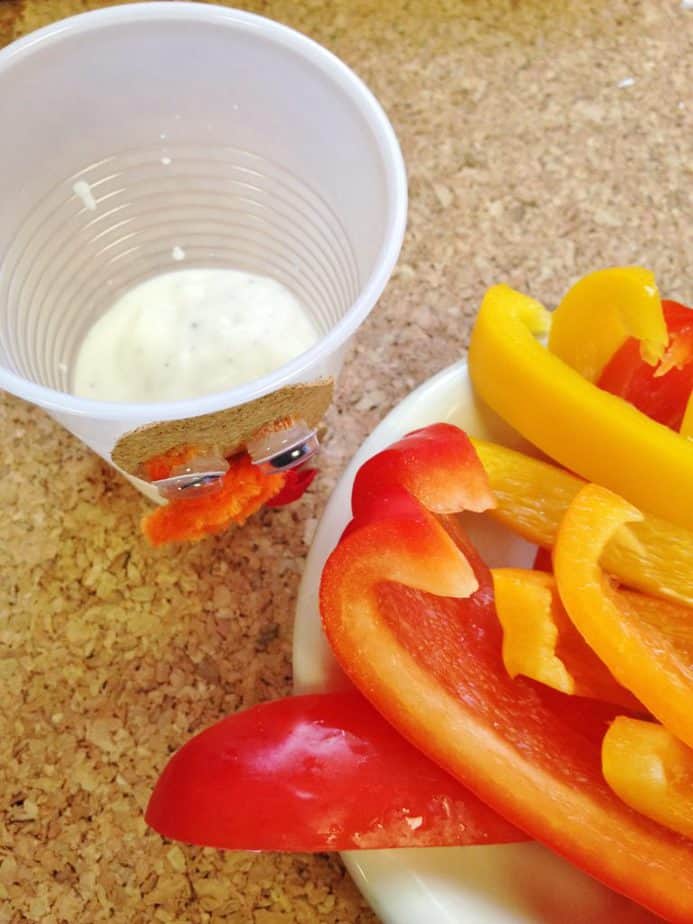 7. Finish your turkey cup by adding the "feathers". The feathers are made from the colorful vegetable sticks, sliced, and placed inside the dip.
Kids will LOVE dipping their "turkey feathers" of veggies into the dip and snacking away! What a FUN classroom party idea too!