DIY Dr. Seuss The Lorax Pinata Tutorial
This post may contain affiliate links, view our disclosure policy for details.
After creating what seemed like a zillion Truffula Trees last year I wanted to extend the Lorax love this year and create a Lorax pinata for my son's kindergarten class!
My pinata isn't perfect, it's not fancy – it is for 5 year olds! This is a quick and simple way to create a pinata. It takes under an hour to make after the paper mache has been applied.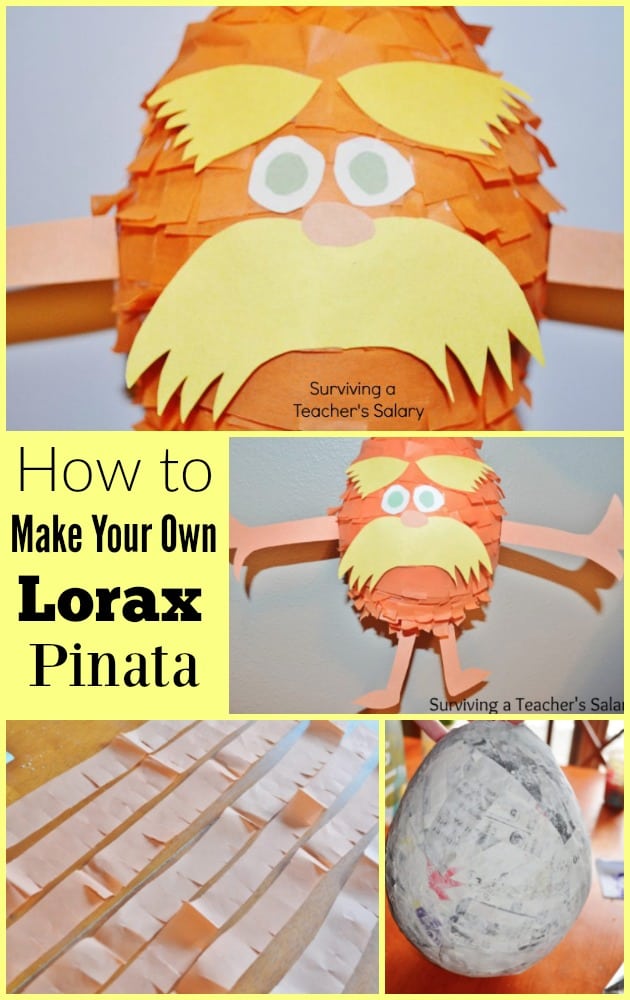 Dr Seuss Lorax Pinata Materials:
1 balloon
newspaper strips
tape
flour (or glue) and water
6 pieces orange tissue paper
1 sheet yellow construction paper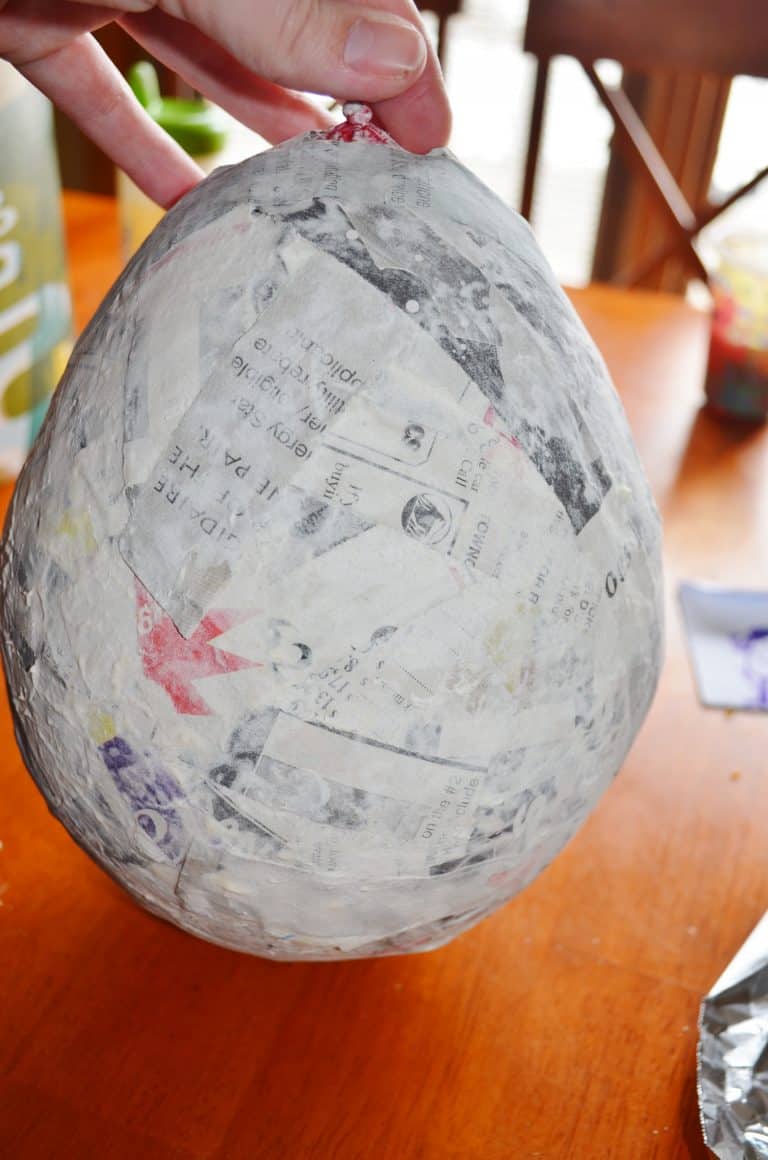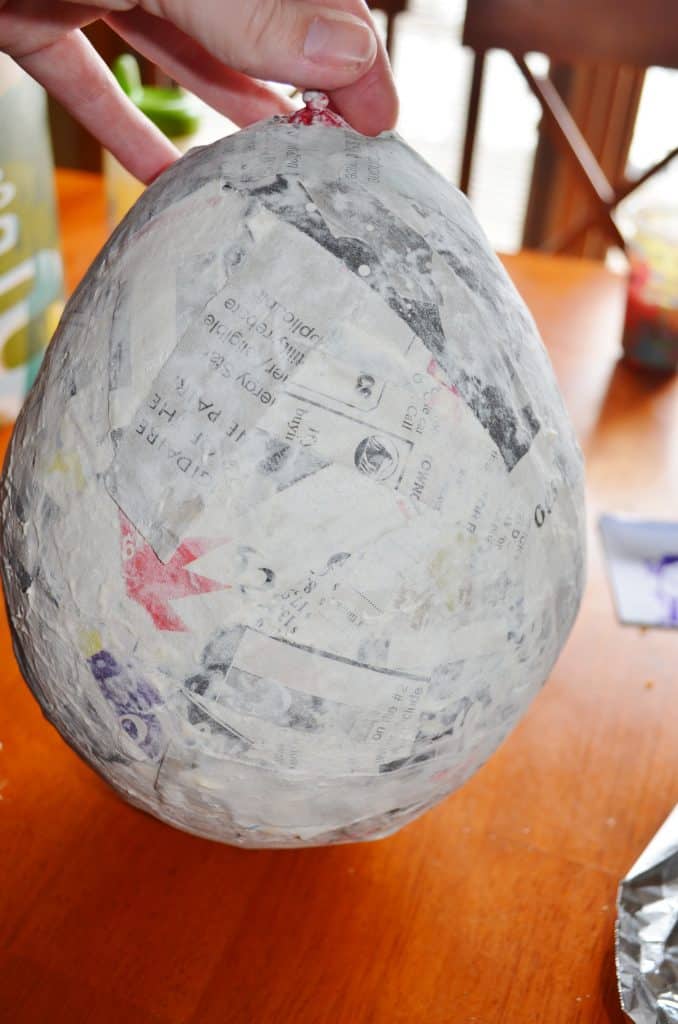 Blow up your balloon and tie a knot in the end. Then dip your newspaper strips into a paper mache mix (use 3/4 glue and 1/4 water OR equalish parts flour and water mixed together). Wrap the strips around the balloon and leave 2-3 days to dry.
I put a second coating of strips on mine to make it a little sturdier. Once the paper mache has fully dried you can cut the tip off of the balloon and watch the balloon itself shrivel up inside the paper mache. This is my kids favorite part!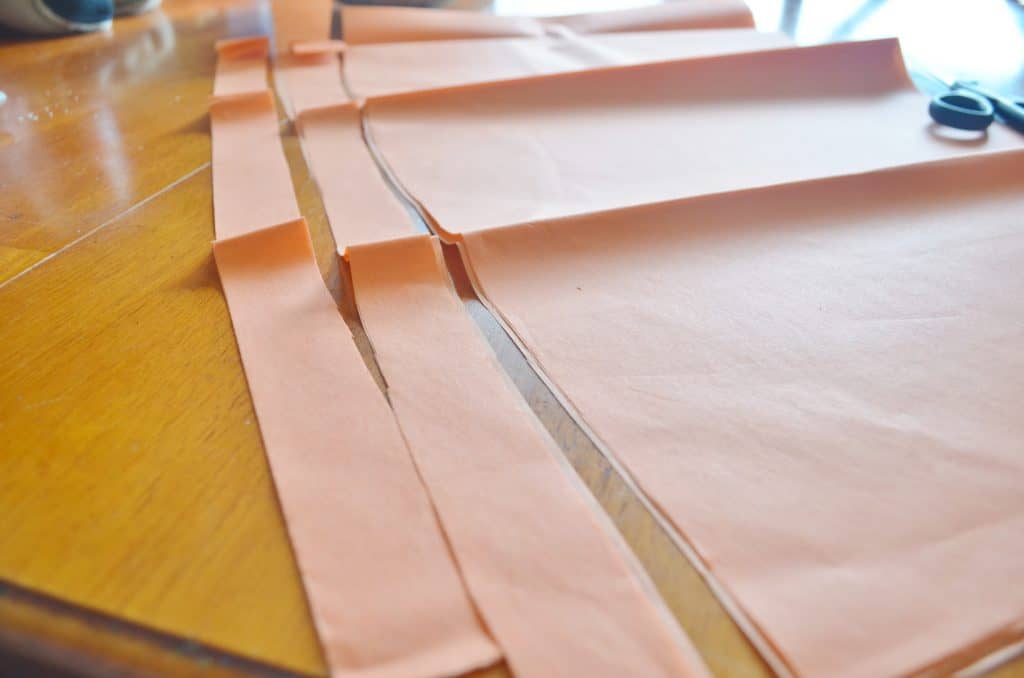 Lay out your orange tissue paper and cut straight strips, approximately 1 inch wide, down the length of the tissue paper. To decrease the amount of cutting I needed to do I simply stacked several sheets of tissue paper on top of each other.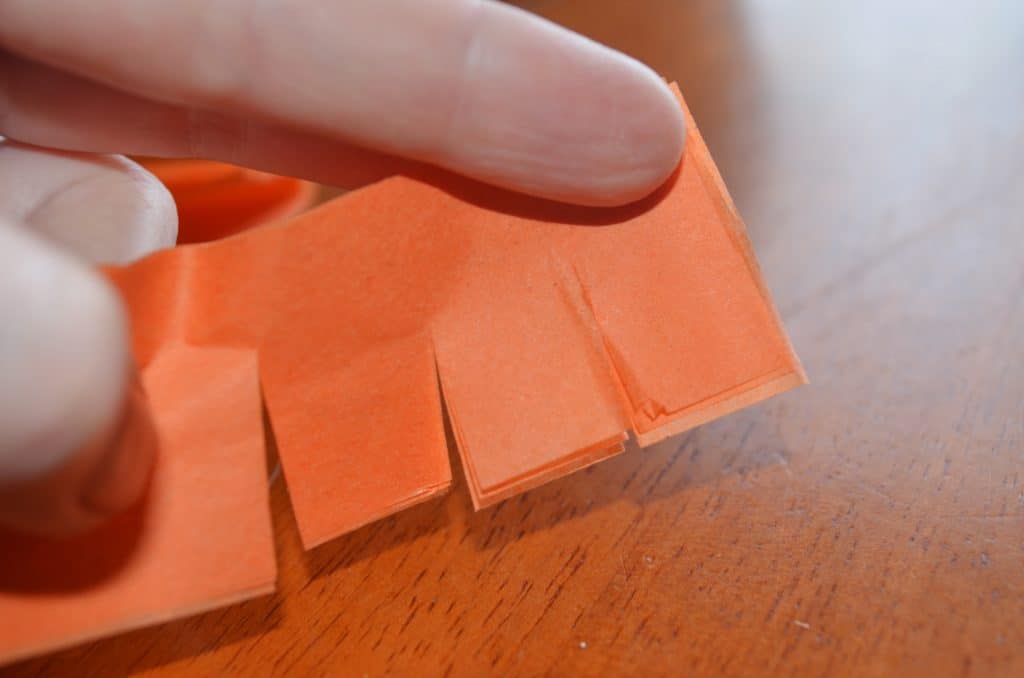 Once you've cut a long strip of tissue paper you'll want to create cuts into the sides of the tissue paper strip approximately 3/4 through the width. Do NOT cut all the way through the tissue paper!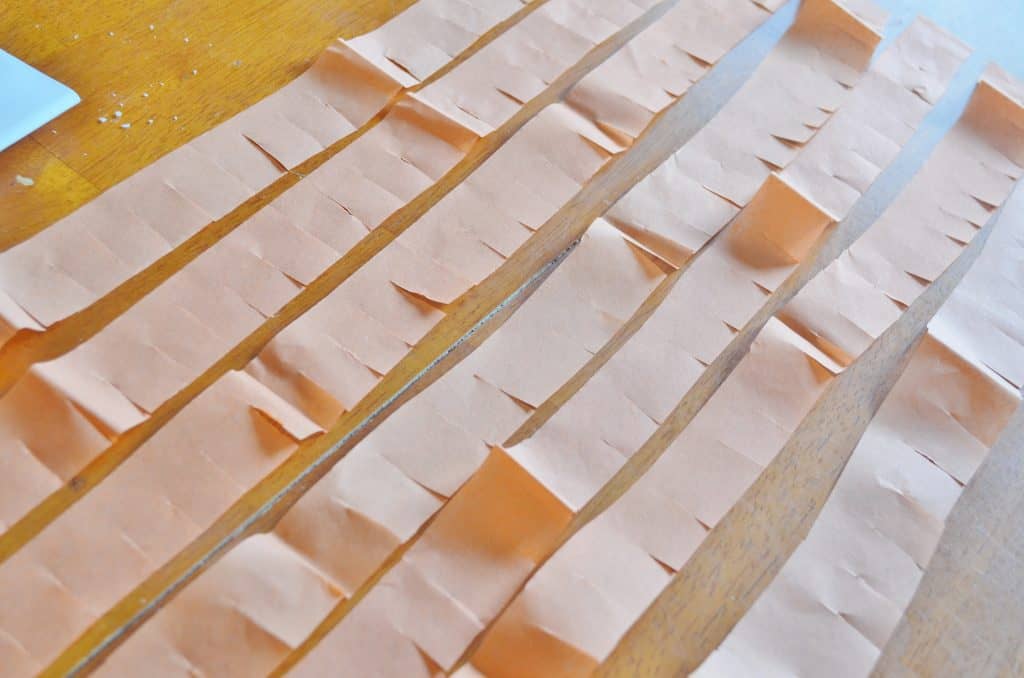 Here you can see that I've laid all of my tissue paper strips out.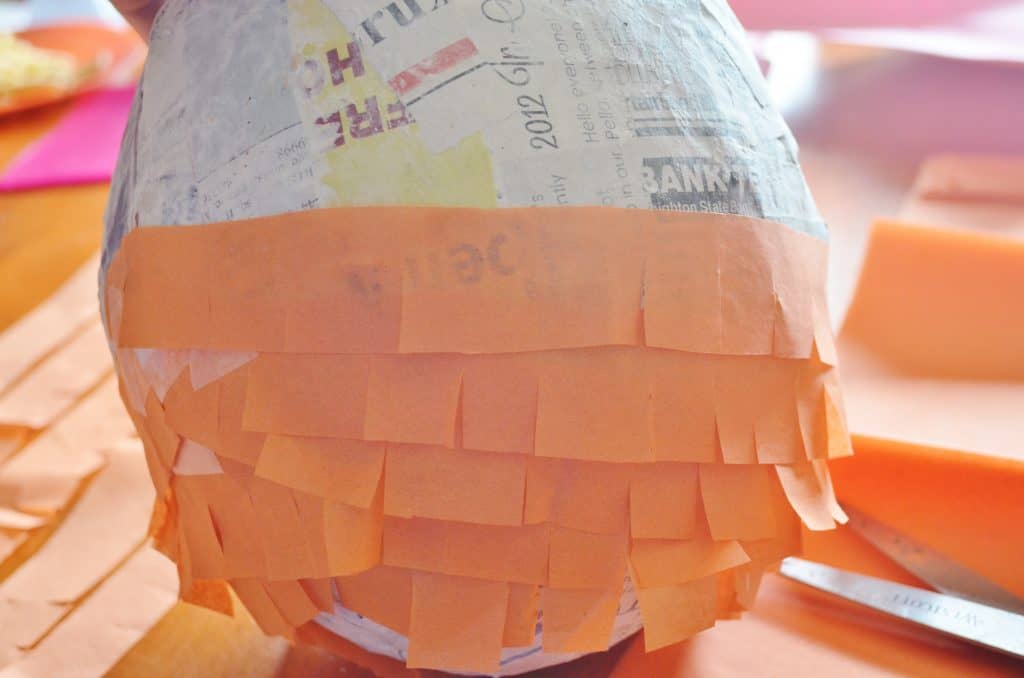 I then took each strip of cut tissue paper and literally taped it right onto the paper mache. I tried to tape on the smoothest areas of the balloon otherwise it didn't want to stick. You can also glue it down or use Glue Dots but I was looking for a quick and easy method (and cheap!) to create this Dr. Seuss Lorax pinata.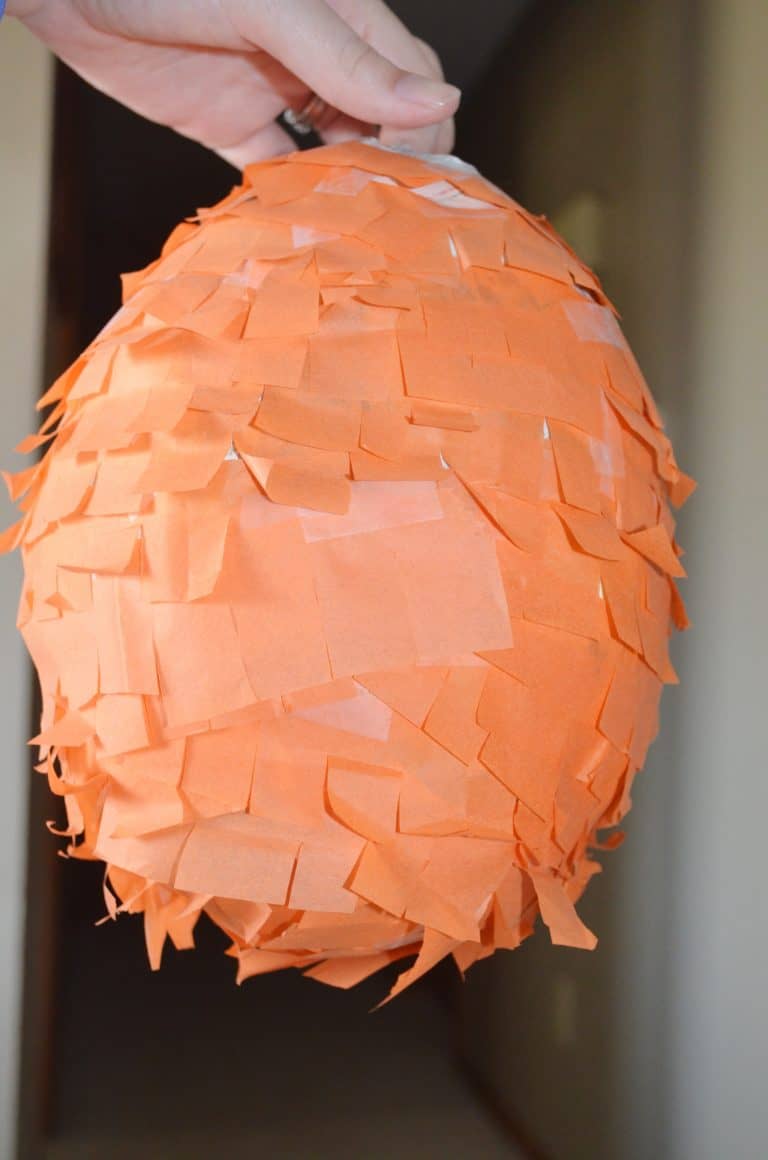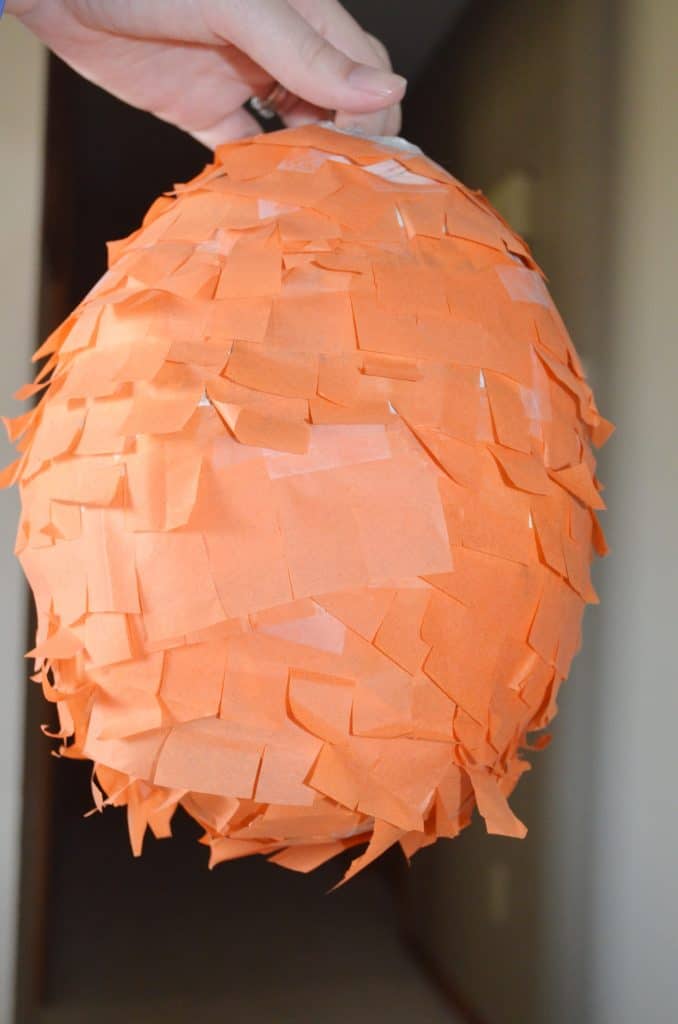 Continue to cover the entire paper mache with strips of your cut orange tissue paper. The bottom gets tricky so try tearing your long strips up into shorter sections for the bottom of the balloon.
Remember that if you are making this pinata for kids they will not be checking to see if your tissue paper is crooked!!
They will be wanting what's inside the pinata! Try to apply each layer of tissue paper about halfway down the previous layer of tissue paper so that it slightly overlaps and you do not see the paper mache through.
You can easily create several layers of orange tissue paper if you want to ensure there are no visible gaps to the paper mache.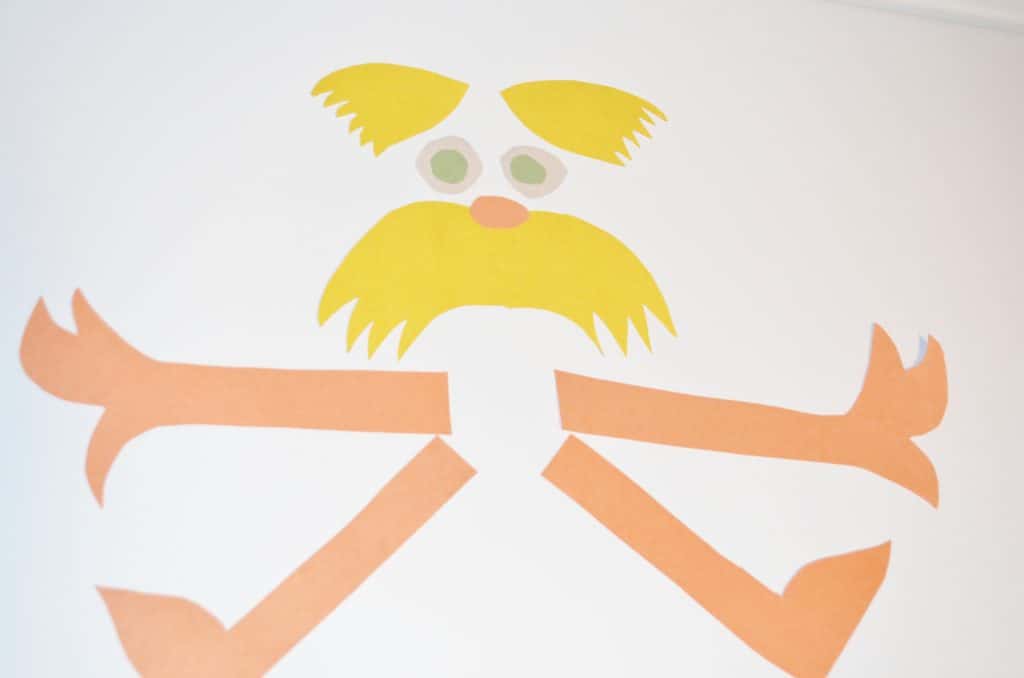 Using the appropriately colored construction paper cut out hands, feet, eyebrows, a mustache, and nose. I drew shapes out by freehand and then cut them out.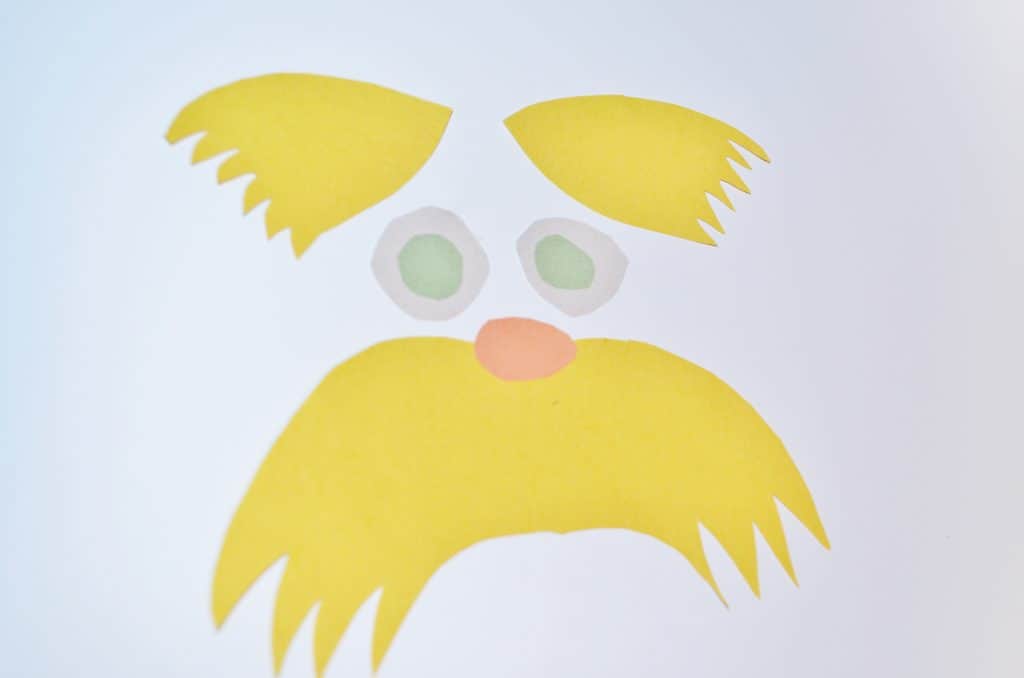 Here's an up close of the Lorax's face that I created.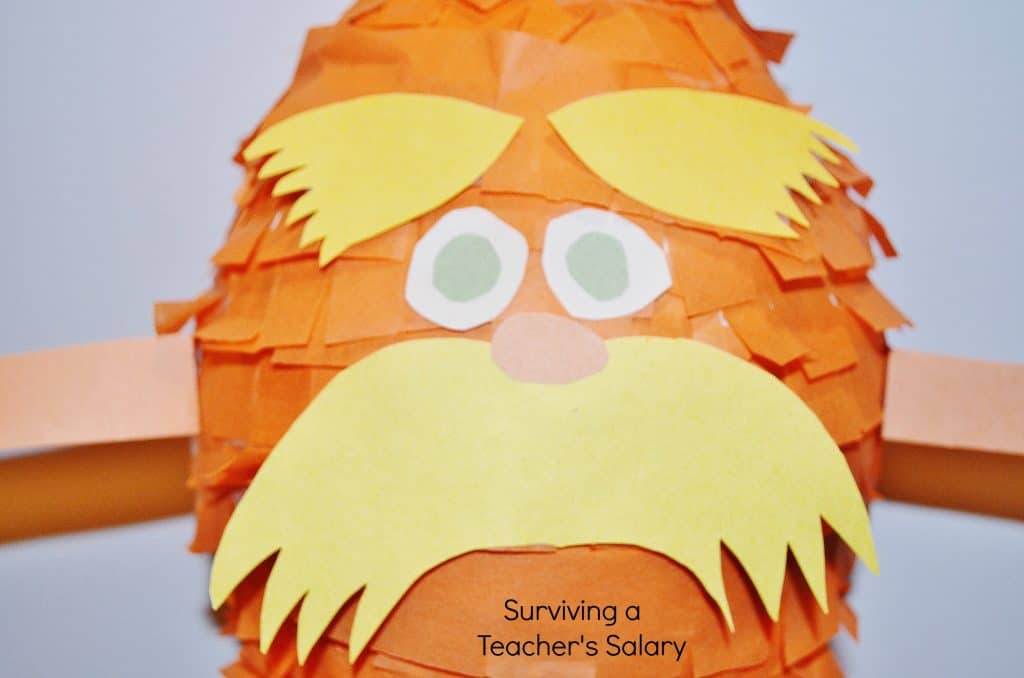 Attach the Lorax's face using stick glue or tape. I used glue for the eyes and tape for the rest. Then add the arms, then the legs.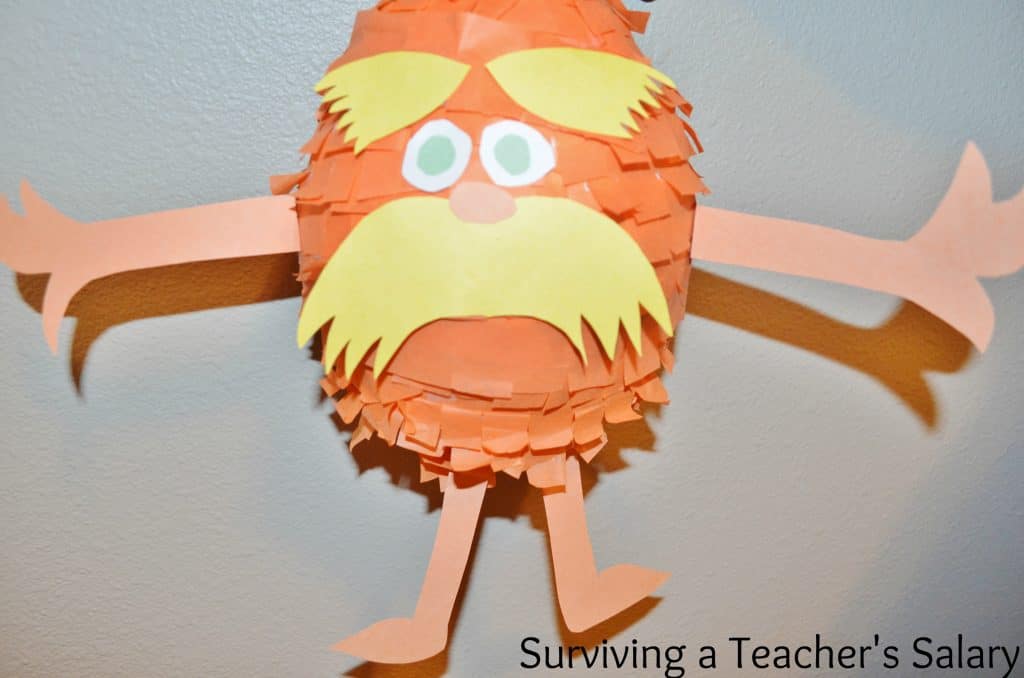 Isn't he ADORABLE?! I read The Lorax book to our kindergarten class and surprised the kids with my friend the Lorax (this Lorax pinata) which was stuffed full of goodies! Just punch some holes in the top and tie it together with a string and hang it! This Lorax Plush makes a great mascot too!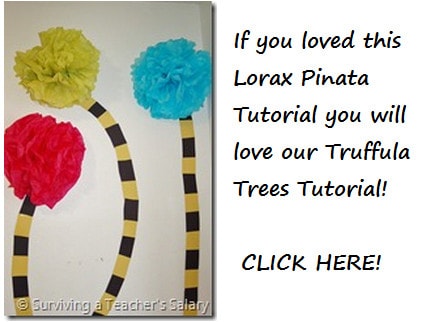 Other Dr. Seuss Inspired Posts & Items: