How to Make Homemade Spaghetti Sauce Canning Recipe Tutorial
This post may contain affiliate links, view our disclosure policy for details.
Officially our most popular homemade spaghetti sauce canning recipe! You can use fresh tomatoes from your garden or buy produce at your local grocery store for this recipe!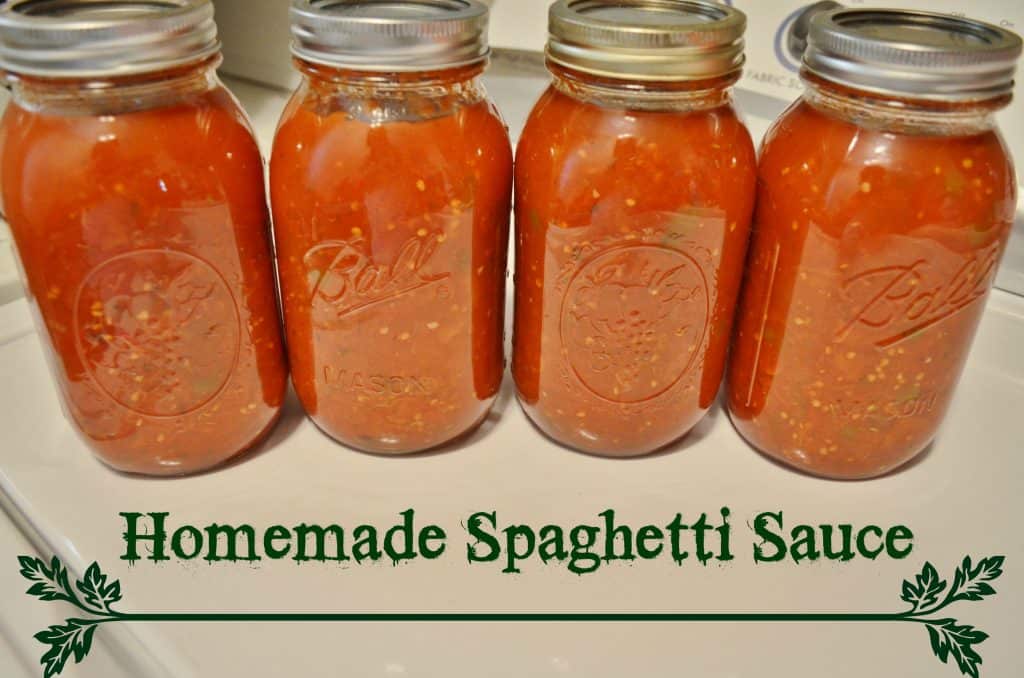 You guys know that I've been growing a rather extensive garden this year and guess what? It's time for harvesting!! I've already made several batches of bread & butter pickles, frozen apple pies, made applesauce, canned homemade salsa, and I've got quite the list to go!
I also made an amazingly simple batch of bruschetta and I still want to try ketchup so we'll see how that goes! But I wanted to share with you how I made spaghetti sauce because it was so simple!
I know, spaghetti sauce is so cheap to buy at the store but making it homemade is incredibly more flavorful and you can can it for later too! As you can imagine you'll need PLENTY of tomatoes and PLENTY of mason jars for this recipe!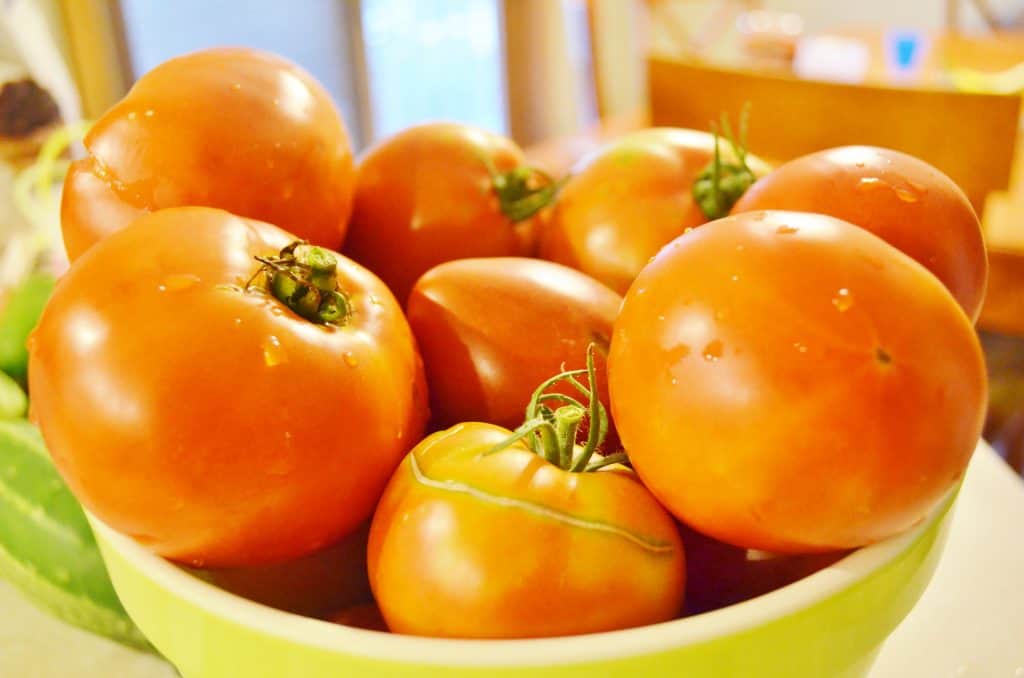 A lot of my recipes are done with tweaking a little bit here and there to my personal desire but this is the recipe I pretend to follow most of the time. You'll need about 15 pounds of fresh tomatoes to blanch. Now if you've never blanched tomatoes it's EASY peasy.
If you appreciate this free content and would like to help contribute in a small way in helping me continue providing free educational resources for others, feel free to send a token of your appreciation via Paypal here. Any amount helps and is greatly appreciated. Shop through your favorite Etsy store or use our Amazon link to make your purchases!
How do I blanch tomatoes?
Just dump some tomatoes into a large stockpot of boiling water for about 1-2 minutes, and then immediately remove them and dump them into a pot of ice cold water. If you look closely at the photo below in step 3 you'll see that the skin has actually split off of the tomatoes – perfect!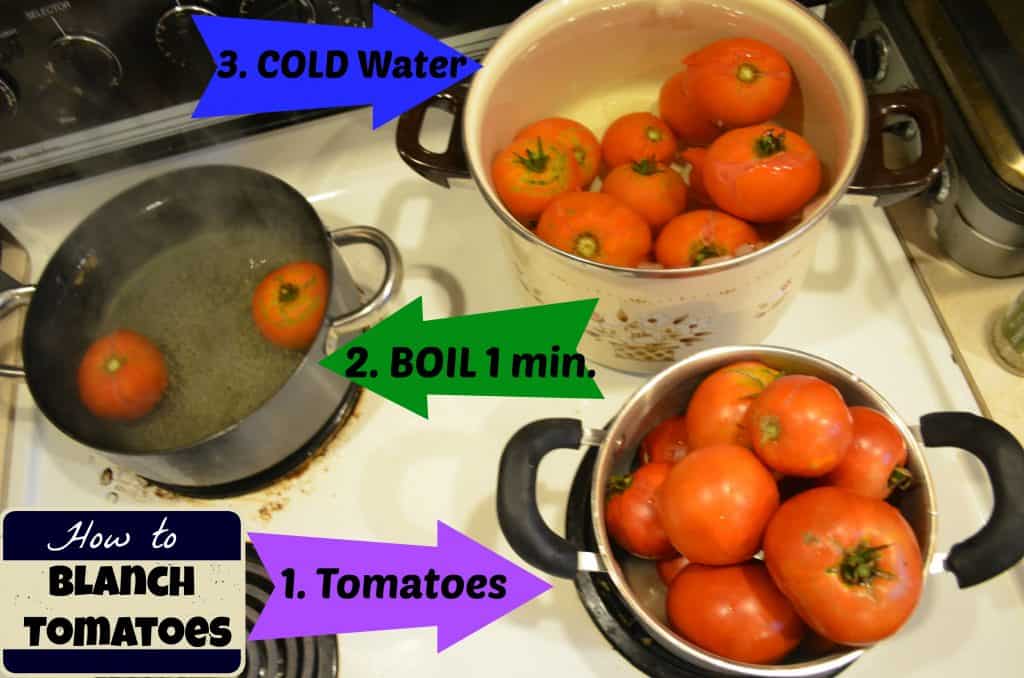 When you're done just peel the skin right off!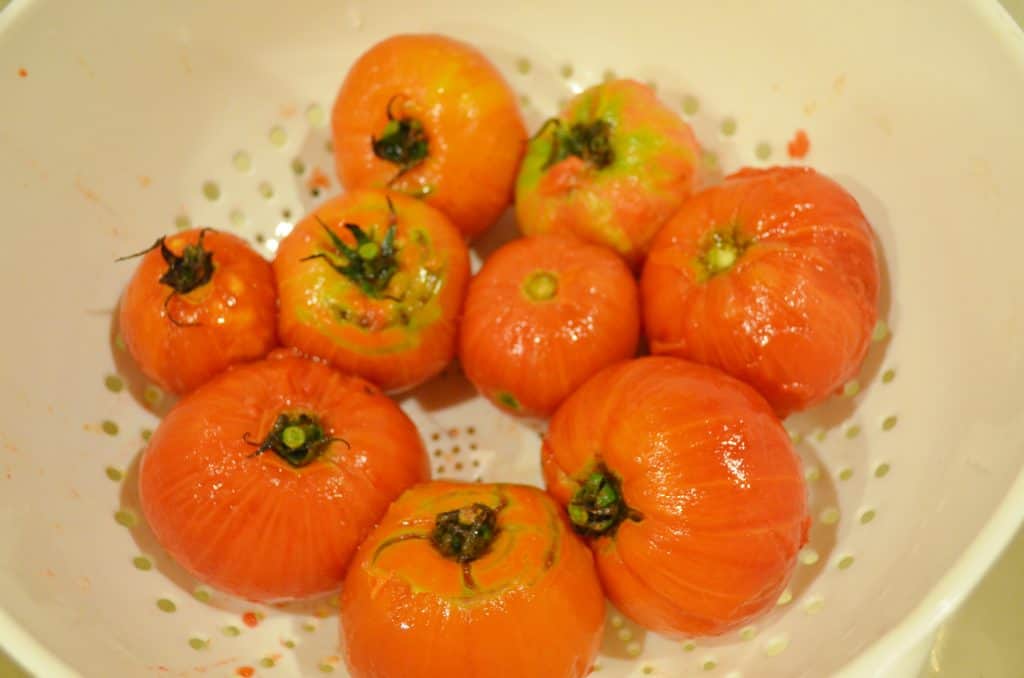 Cut your tomatoes into smaller pieces discarding the core/stem. Don't worry about the seeds – I just leave them in there. You can remove them if you want but plan on adding an extra hour in if you want to get all of your seeds out! It's pretty time consuming and if you leave them in they'll end up dissolving right into your sauce anyway.
To make my life a heck of a lot easier I use this large canner pot to help hold my tomatoes.
Next you'll want to take two large onions and pop them into your food processor (I use this one for all my bulk work). If you don't have a food processor consider purchasing a small one (this one is under $14) or you can cut up the onions as small as you can get them.
Cut them in the food processor and then dump them into your tomato pile. Then cut up 2-3 green bell peppers and add them to the mix. Mince & add 1/2 head of garlic (or 1 tsp. of the pre-minced garlic). Add 2 cans of tomato paste to help thicken it up.
Simmer it on your stove top for 30 minutes. Stir occasionally as not to burn the bottom! Add 1 Tbsp. oregano, 2 tsp. thyme, 2 tsps. rosemary, 1 Tbsp. lemon basil, and 1 Tbsp. Worcester sauce. Sprinkle in a bit of salt and pepper. Simmer 10-30 minutes depending on how thin/thick you want your sauce!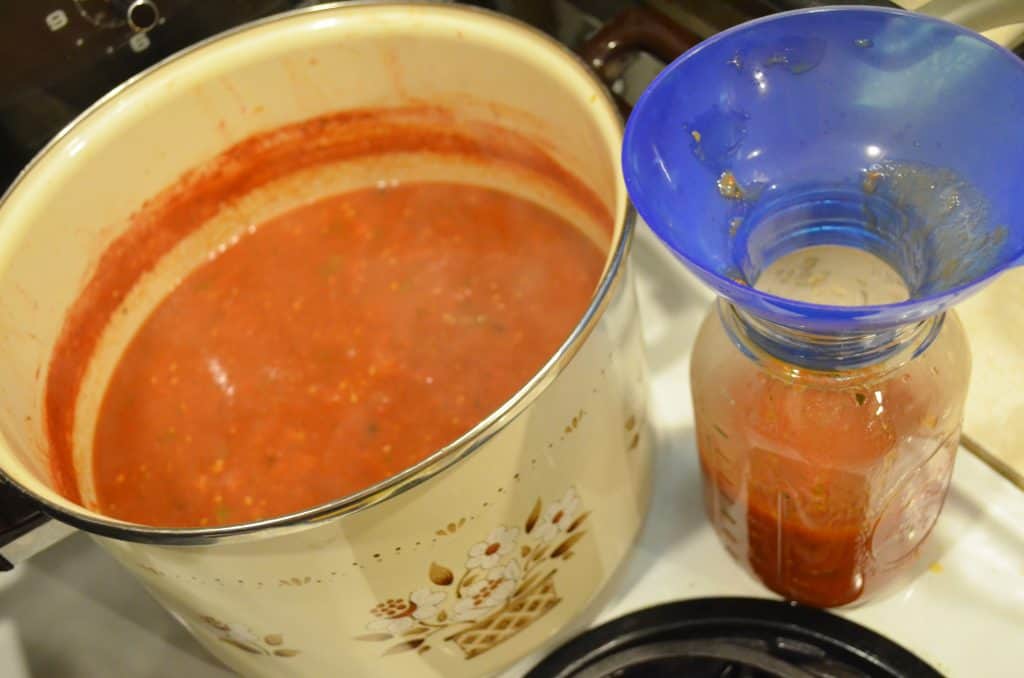 I canned my spaghetti sauce so I set up my mason jars with the canning funnel directly next to the pot and scooped it right in! I used the water bath to can them for 40 minutes to seal properly. This made about 4 quarts of spaghetti sauce for me!
So that's it! A lot of just letting everything sit in the pot until it cooks. It's amazing how the tomatoes will literally just dissolve right down into the sauce!
I HIGHLY recommend using Ball's Dissolvable Labels since they wash right off when you wash the jar BUT a tip for these is to store your labels in the fridge – it makes them much easier to peel off! And if you prefer a hands-on cookbook this Ball Canning Cookbook has hundreds of recipes for you to try!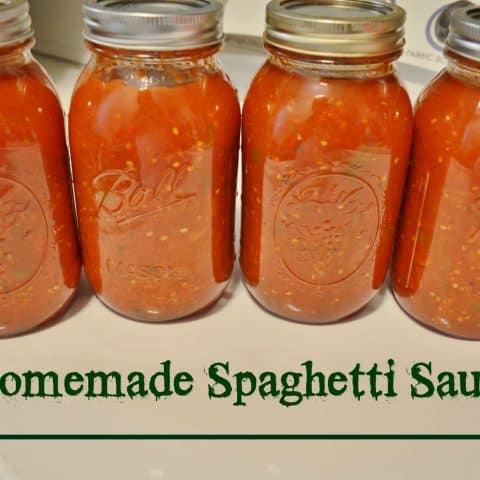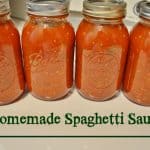 Homemade Spaghetti Sauce Canning Recipe
Simple homemade spaghetti sauce canning recipe with garden fresh tomatoes!
Total Time
1
hour
20
minutes
Ingredients
15

lbs.

Tomatoes

(approx. 30-40 tomatoes)

2

Lrg. Onions

2-3

Green Bell Peppers

½

head Garlic

2

6 oz.

Cans Tomato Paste

1

Tbsp.

Oregano

2

tsp.

Thyme

2

tsp.

Rosemary

1

Tbsp.

Lemon Basil

1

Tbsp.

Worcester Sauce

Salt

Pepper
Instructions
Blanch 15 lbs. tomatoes then cut into pieces.

Discard core/stem.

Puree 2 large onions in food processor then add to tomatoes.

Chop 2-3 bell peppers into small pieces and add to tomatoes.

Mince ½ head garlic and add to tomatoes.

Add 2 cans tomato paste.

Simmer 30 minutes.

Add all spices and Worcester Sauce.

Simmer 10-30 minutes depending on thickness.

Can or store as desired.
Recipe Notes
This spaghetti sauce recipe can easily be doubled, tripled, quadrupled or more! Just keeping adding tomatoes and ingredients until you're satisfied with the flavor!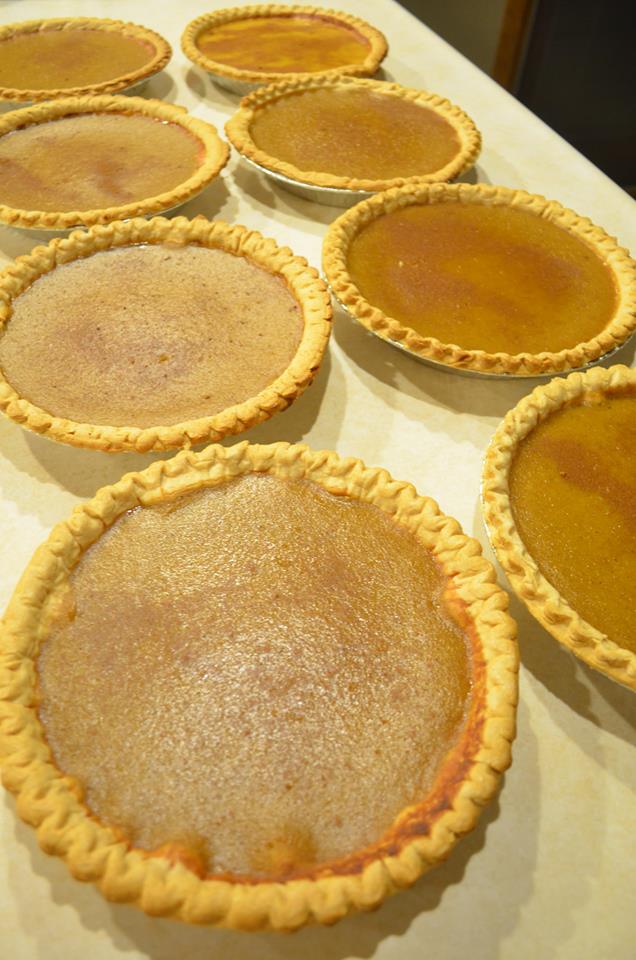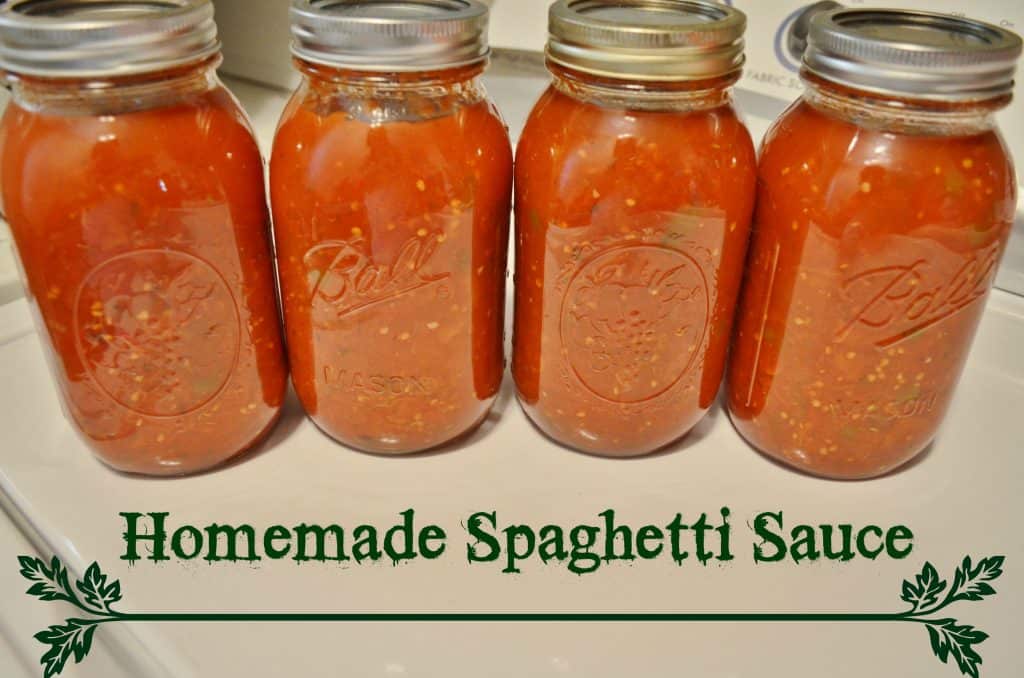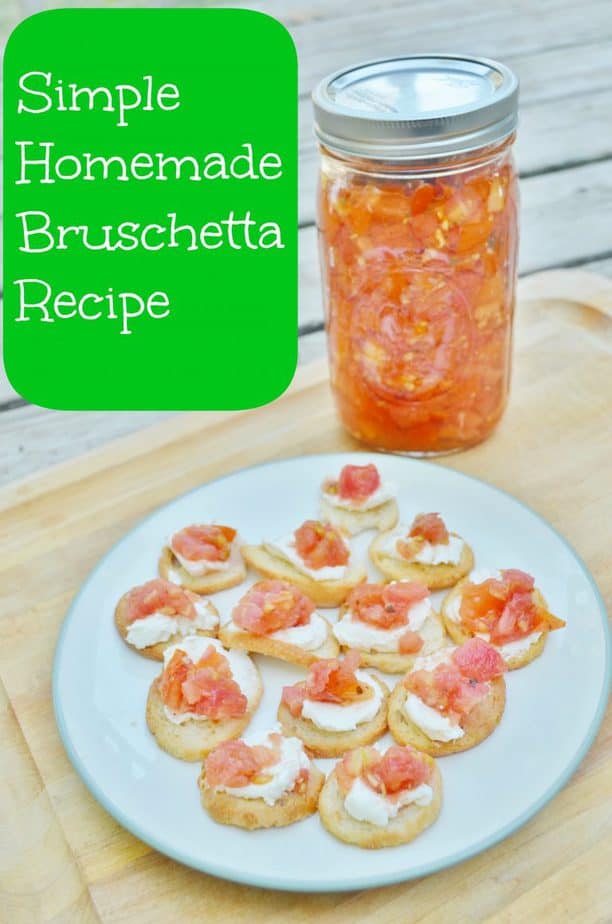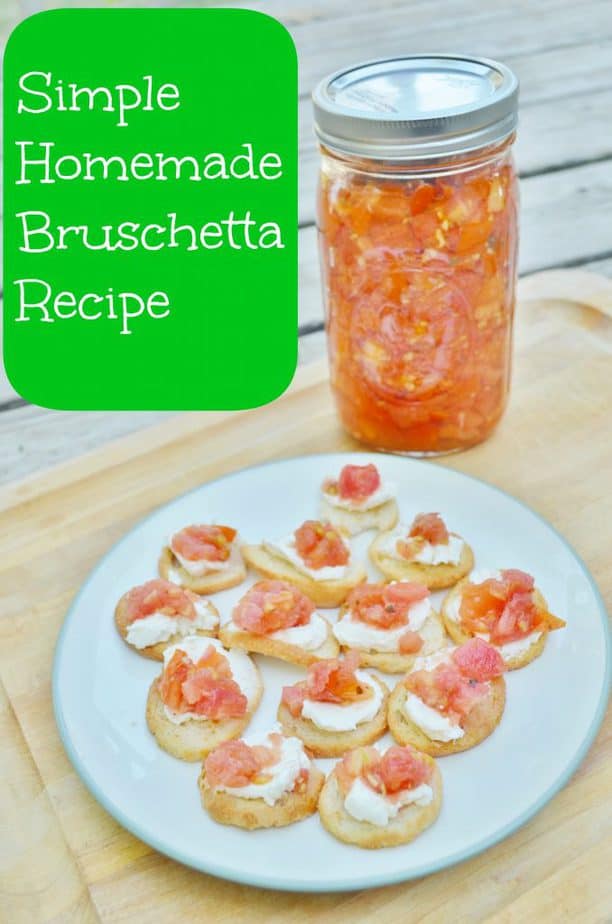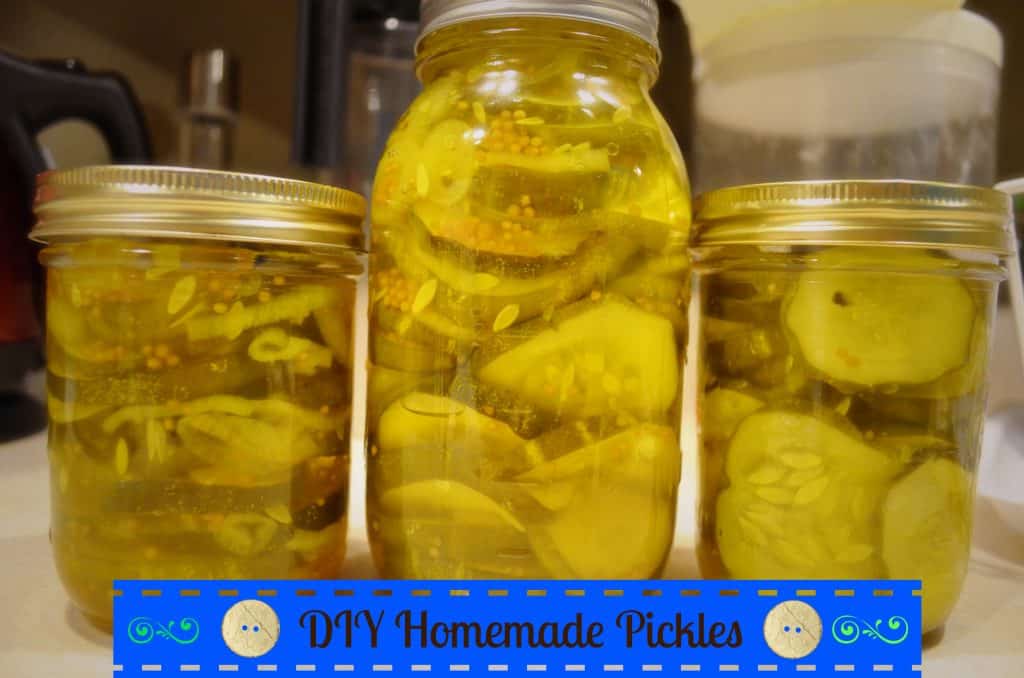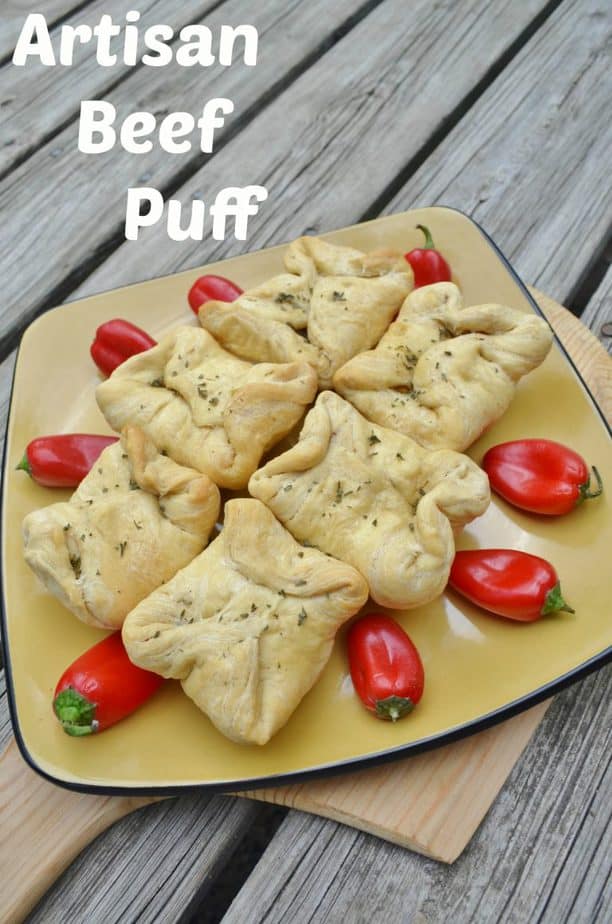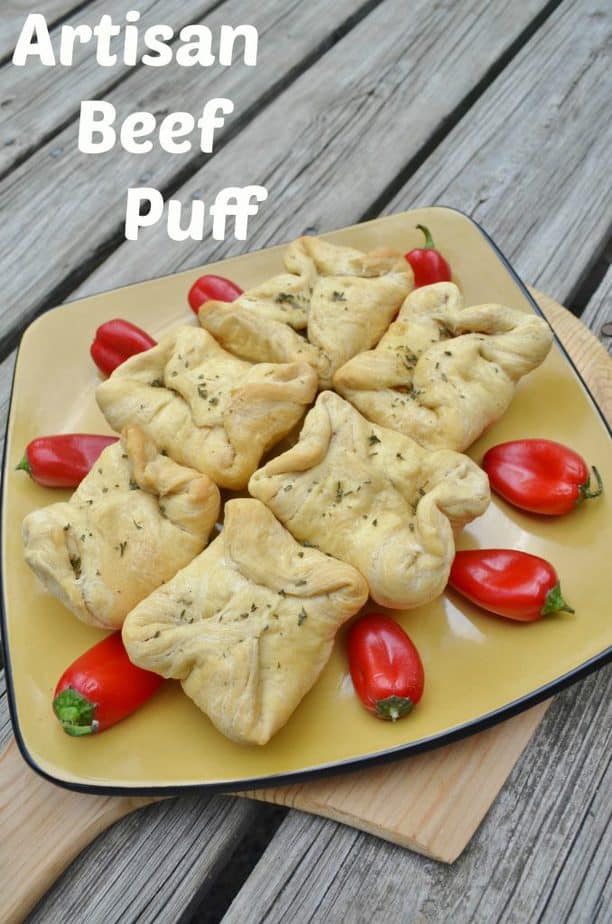 Enjoy some MORE of our delicious recipes below!
Recipes: