Bumblebee Kid's Bug & Insect Craft
This post may contain affiliate links, view our disclosure policy for details.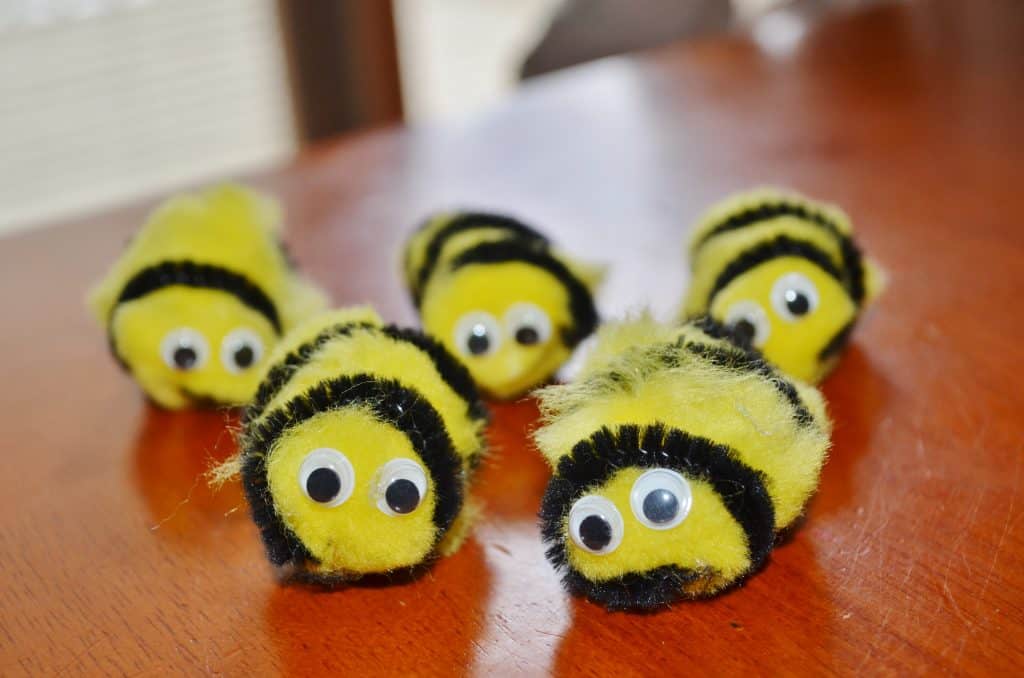 If you're in need of an army of bumblebees like I am for my son's bugs & insect party these fuzzy bumblebees are SOOO easy and equally adorable!
Materials needed:
Large yellow pom poms
(1 per bee)
black pipe cleaners

tiny googly eyes
hot glue/glue gun
(optional – egg carton & gold pipe cleaner)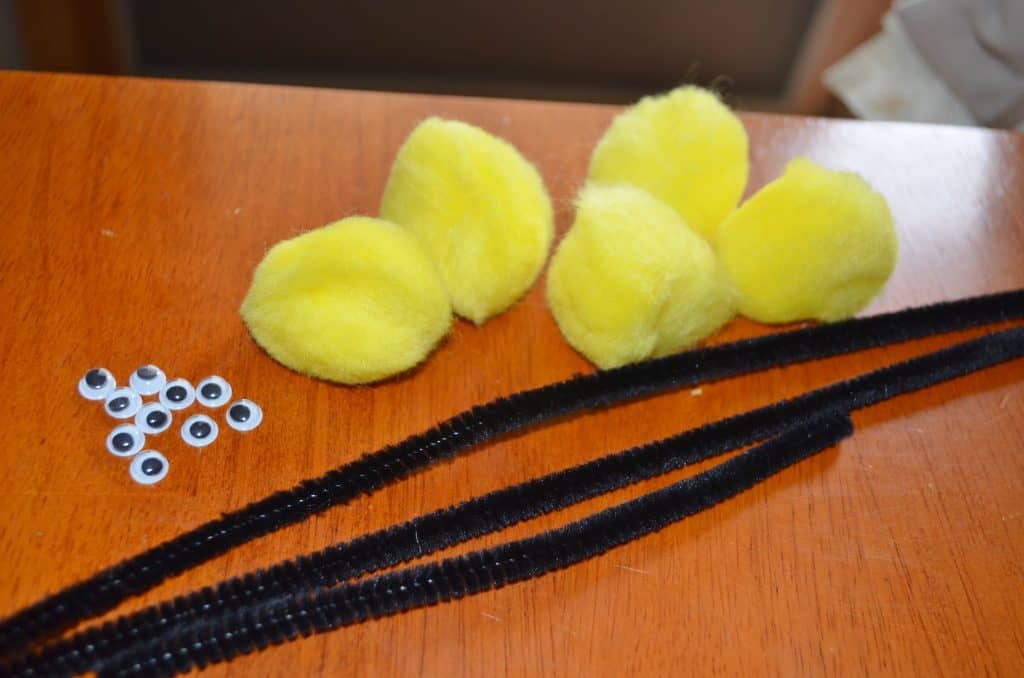 Directions:
Take your black pipe cleaner and wrap it around a yellow pom pom.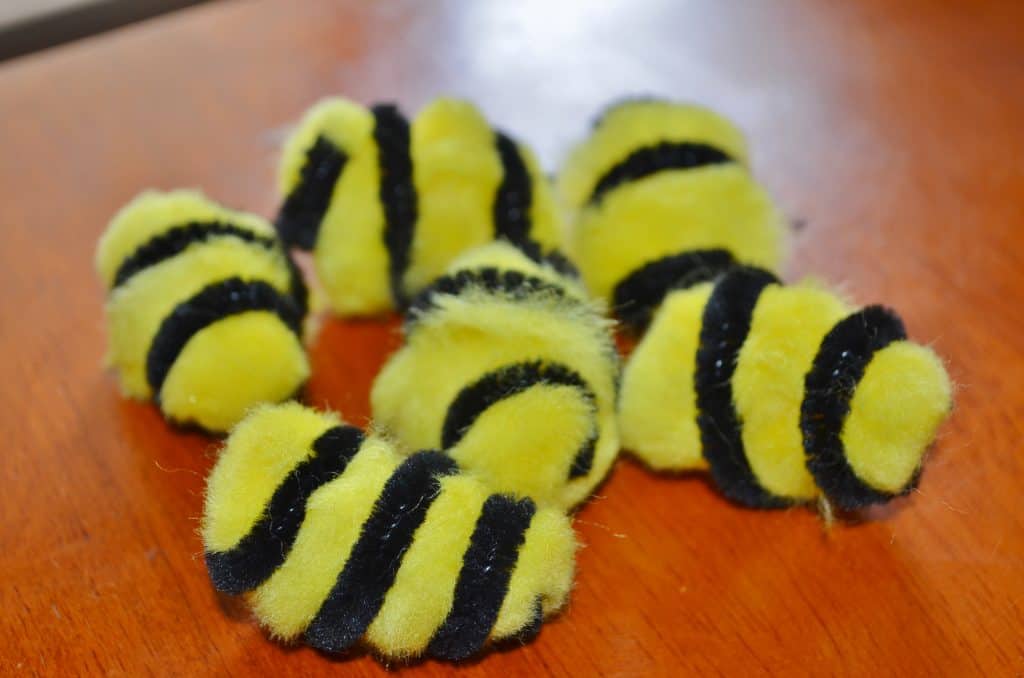 Cut off any excess pipe cleaner and save for the next one! Then take your hot glue gun and glue on a pair of googly eyes on one end of your "bumblebee".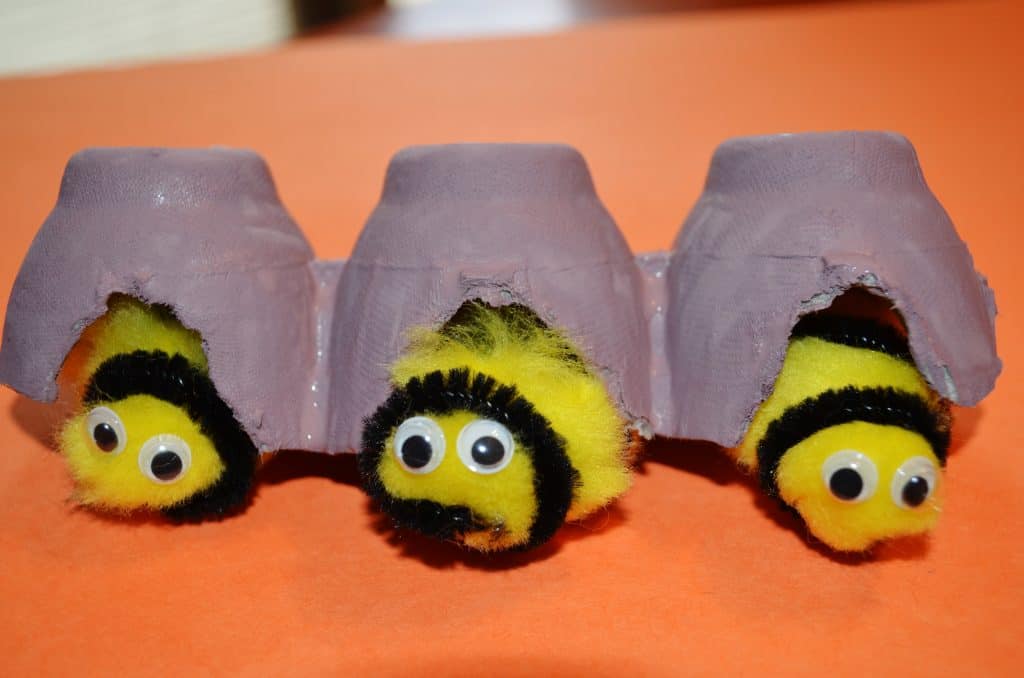 Now that your bumblebees are made there are a lot of things you can use them for depending on what you need! You can paint sections of an egg carton to look like small bee hives….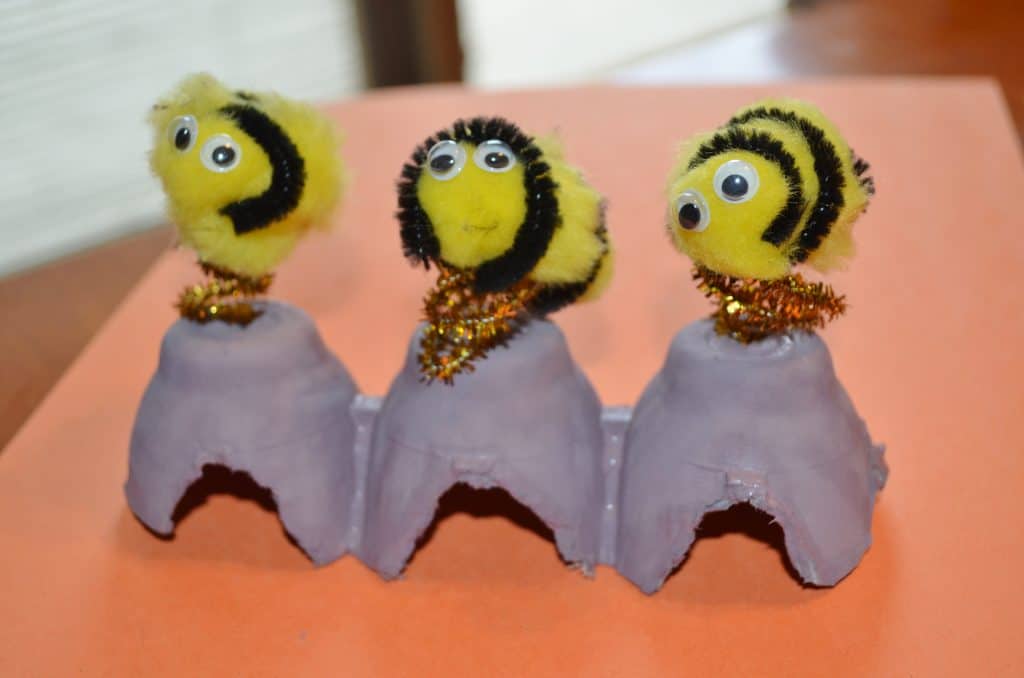 …..You can attached your bumblebees to gold pipe cleaners and stick them through the top of the bee hive.
You can also glue them onto a craft stick as a puppet, place them all in a jar for a math counting game, have students collect them in a behavior jar, or any other creative idea that you come up with!
Feel free to pin this for later and share on Facebook! If you loved this idea you'll love our egg carton bugs, ladybug plate, our list of simple bug crafts, and our insect portfolios!