Simple Homemade Bruschetta Recipe
This post may contain affiliate links, view our disclosure policy for details.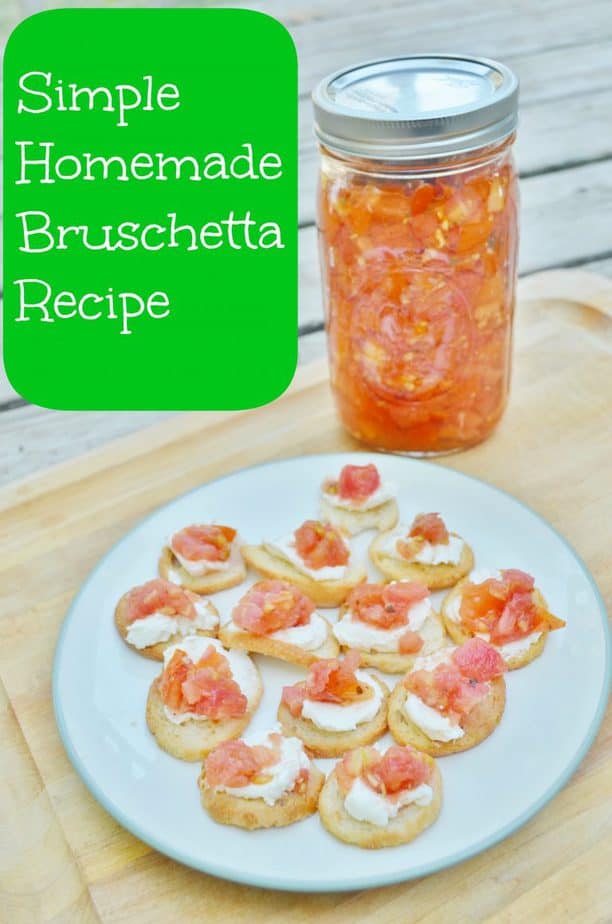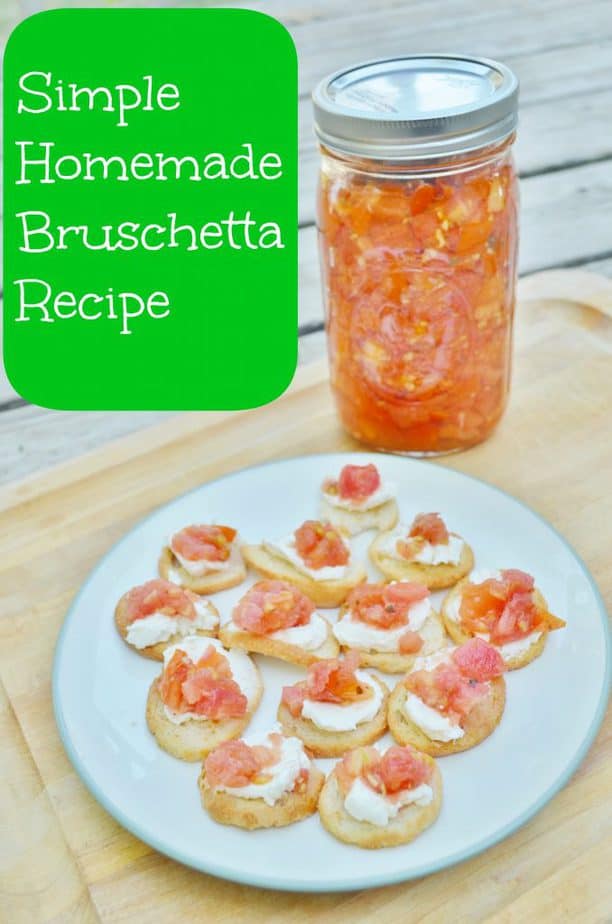 Since I have had a PLETHORA of tomatoes coming from my garden I have been enjoying creating all sorts of delicious recipes to can for later in the winter. This is by FAR the easiest recipe I've been enjoying – homemade bruschetta! I start by sterilizing my canning jars, then packing each of my pint jars with diced tomatoes leaving about 1/2 inch headspace to the lower rim of the jar. 30 cups of diced tomatoes will make roughly 5-7 pint jars with plenty of liquid leftover for future batches (or just cut the recipe in half below).  Then I get to work on my recipe. (Below is a printable recipe for you!)
Combine 2 tsps. minced garlic, 2 cup white wine vinegar, 1 cup dry white wine, 1/2 cup water, 2 Tbsp. granulated sugar, 2 Tbsp. basil, 2 Tbsp. oregano, and 2 Tbsp. balsamic vinegar in a pot and boil. Immediately after it's begun to boil turn down the heat and summer for five minutes. Remove from heat and then add two spoonfuls (regular spoons, not ladles) on top of each pint jar of diced tomatoes. If you like a heavier vinegar taste add a few extra spoonfuls. If you're canning in a water bath boil for 30 minutes!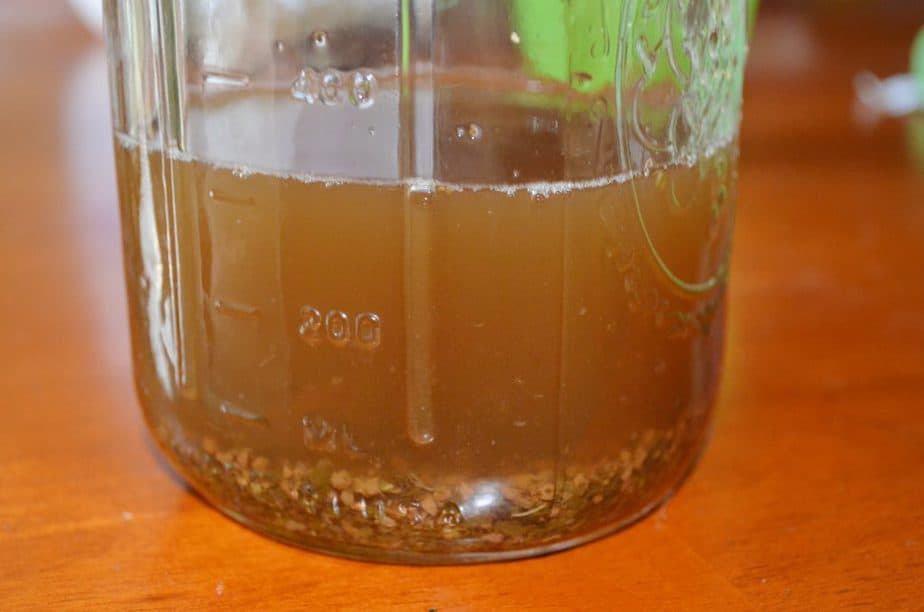 A note – this recipe makes a LOT of the vinegar "dressing". Unless you have 50+ pounds of tomatoes you will definitely want to cut down this recipe by half. I had a lot of excess "dressing" leftover so I put it in a jar and stuck it in the fridge. That way as my tomatoes continue to ripen I already have the dressing made and just have to dice my tomatoes. It's a great idea to be able to make one batch of the vinegar dressing already made to use through the season!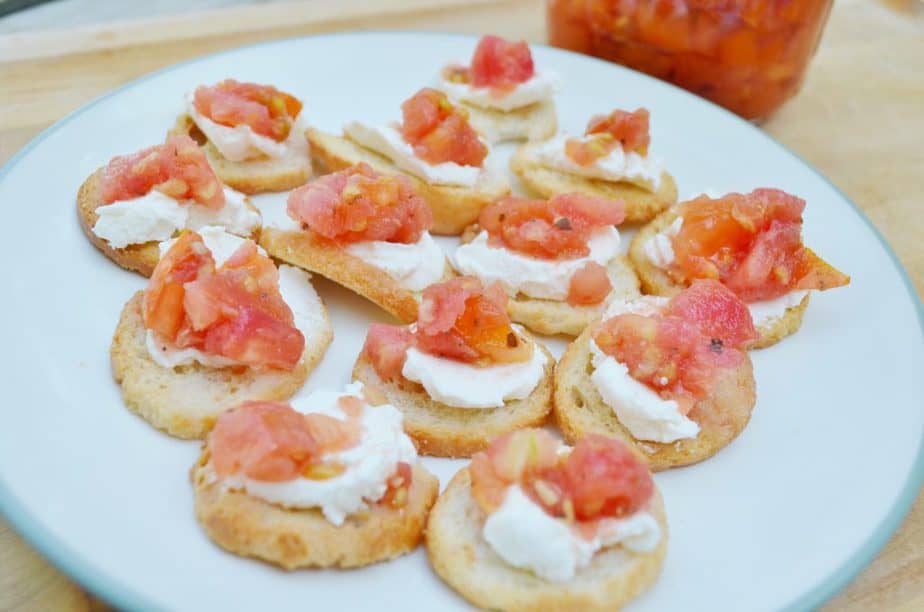 When serving  use one teaspoon to place the bruschetta onto the bread rounds. For an extra amazing flavor spread some cream cheese on the bread before adding the bruschetta mix!!
Simple Homemade Bruschetta Recipe
Author:
Prep time:
Cook time:
Total time:
Homemade Bruschette Recipe
Ingredients
2 tsps. minced garlic
1 c. dry white wine
1 c. white wine vinegar
1/2 c. water
2 Tbsp. granulated sugar
2 Tbsp. basil
2 Tbsp. oregano
2 Tsbp. balsamic vinegar
30 cups diced tomatoes
Instructions
Pack diced tomatoes into pint mason jar.
In a pot on the stove boil garlic, wine, wine vinegar, water, sugar, balsamic vinegar, basil, and oregano.
Immediately reduce heat and simmer for 5 minutes.
Remove from heat.
Spoon two to three spoonfuls of liquid over each jar of tomatoes.
If canning place in boiling water bath for 30 minutes.
Follow Surviving a Teacher's Salary's board Gardening on Pinterest.