The Easiest Southern Banana Cream Pie Recipe
This post may contain affiliate links, view our disclosure policy for details.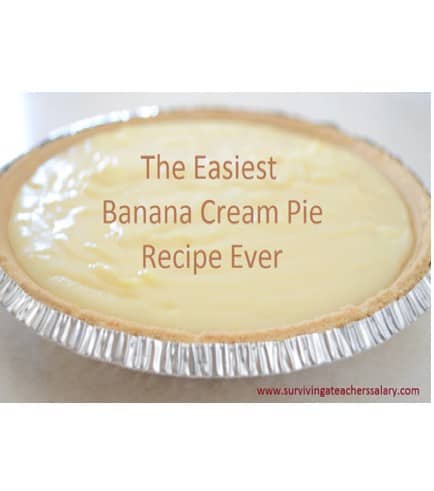 This past weekend we hosted a southern style dinner which was just heavenly and I wanted to share with you this incredibly simple recipe for our southern banana cream pie! You can easily whip it up and pop it in the fridge the night before!
Ingredients Needed:
1 Store Bought Graham Cracker Pie Crust (or pastry pie if desired)
2 1/2 cups Fat Free Skim Milk
1/2 cup granulated sugar
1/3 cup all purpose flour
1 egg + 2 egg yolks
1 tsp. vanilla
1/4 tsp. salt
2 Tbsp. butter
2 bananas
whipping cream if desired
Using a pre-made pie crust saves a lot of work and time! I used a graham cracker pie crust although traditionally a banana cream pie has a pastry pie crust. Slice up a banana and lay the slices in the bottom of the pie until it is covered.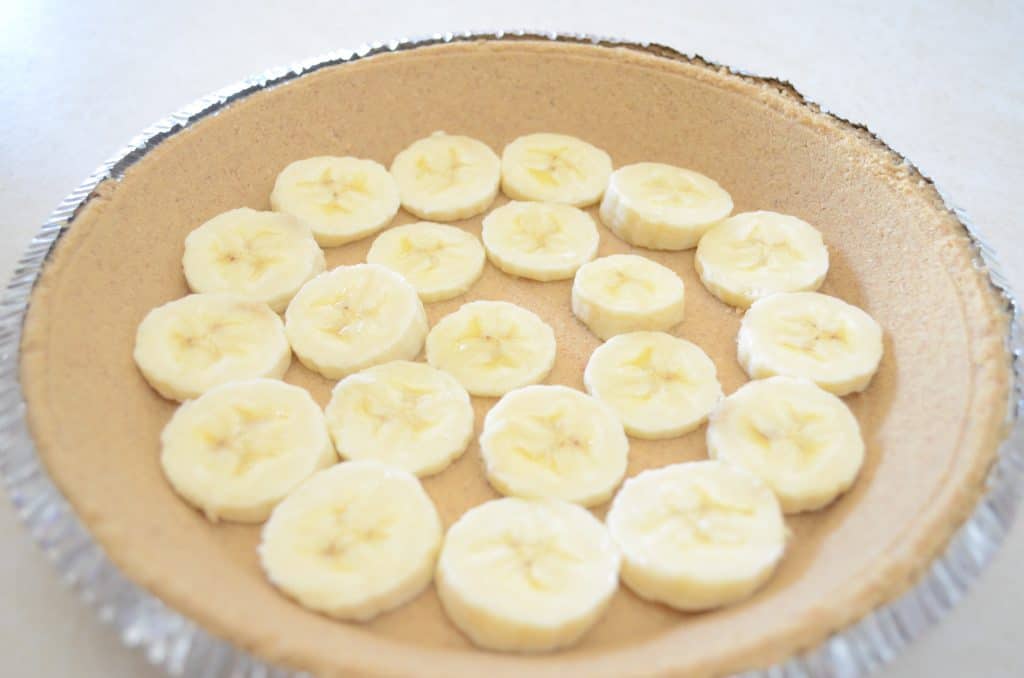 Now for the filling! In a large saucepan dump in your sugar, flour and salt. Then set this aside for later. In another large saucepan scald your milk. Then slowly pour the scalded milk into your first saucepan (with sugar, flour and salt) stirring constantly.
Set the saucepan on medium heat and continue to stir until thoroughly mixed. It should begin to look thick and creamy. Cover it and continue to cook for 2 minutes, covered, stirring occasionally.
While your saucepan is cooking beat your egg with 2 egg yolks. Add some of the hot mixture into your egg yolks and stir. Then add the egg mix slowly into your saucepan and continue stirring until it is thoroughly combined.
Cook for another minute, stirring continually.  Remove from heat and stir in the vanilla and butter.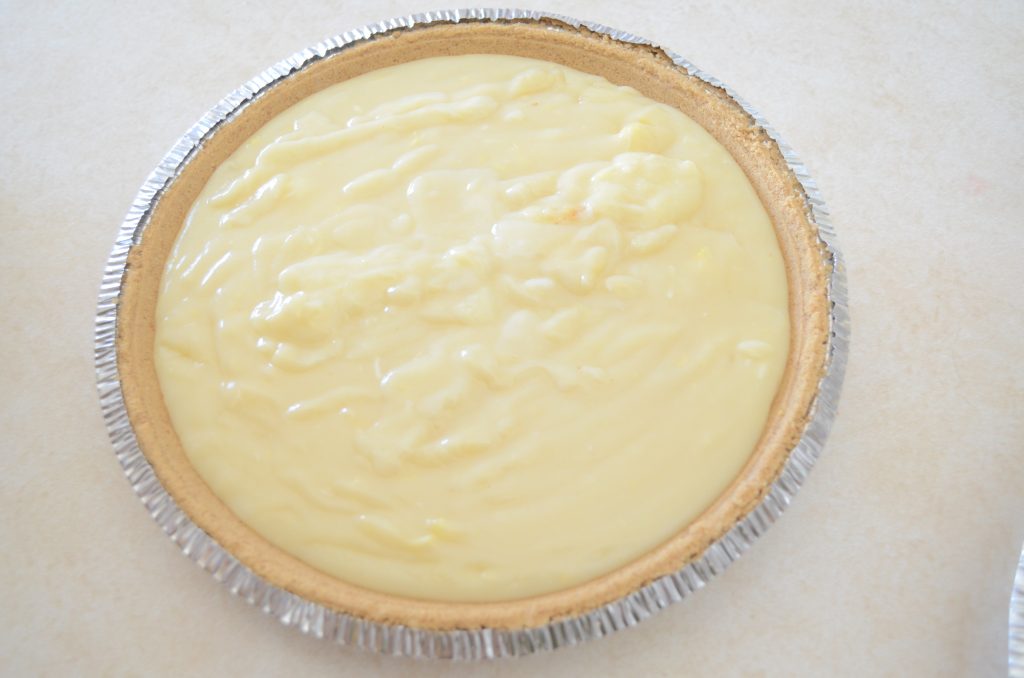 Pour the creamy mix over the bananas in your pie pan and you're all set! If you want to make it look a little fancier (which is what I did) RIGHT before you serve the pie slice up another banana and place the bananas on top of the pie just as you did inside the pie.
You can even add a few vanilla wafer cookies if desired.
This is SUCH an easy pie to make the night before and just pop in the refrigerator! It's very smooth, creamy, and absolutely delicious!