Artisan Beef Puff Quick Fancy Dinner Recipe #FreshTake #shop
This post may contain affiliate links, view our disclosure policy for details.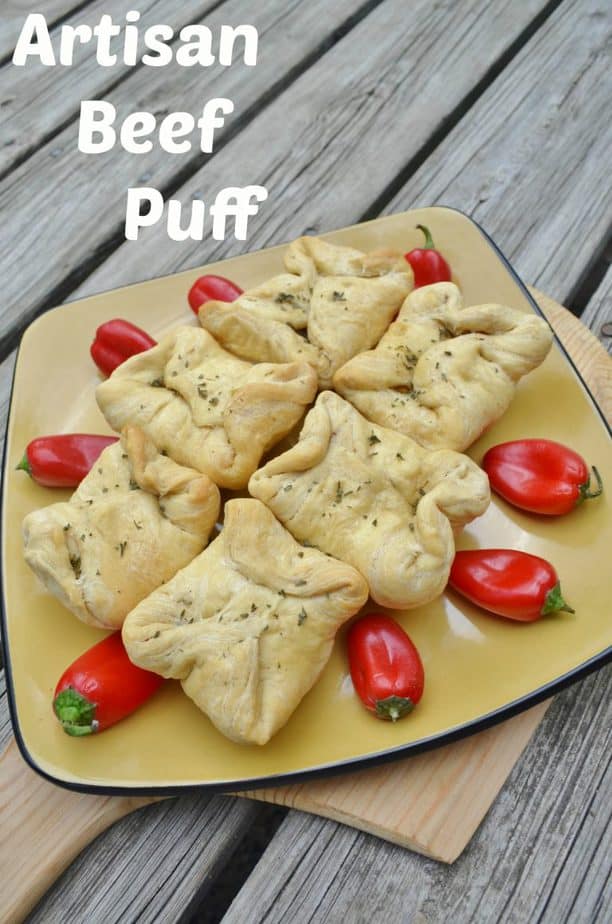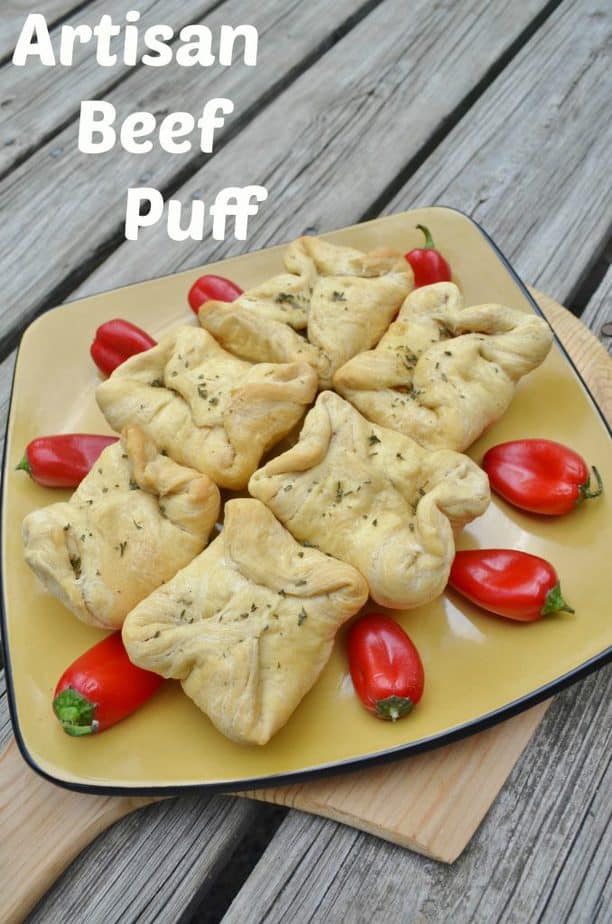 I have really been into the creative and quick meals lately and this one was SO easy you're just going to love it! Plus it's an awesome hearty appetizer that you can put out on the table when company comes over! We've been snacking on these all week! I added a little extra prep work into this easy dinner but you can easily simplify it even further!
You'll need:
Pillsbury Grands! Biscuits (each container contains 8 biscuits)

Kraft Fresh Taste Savory Four Cheese Mix

1 pound ground beef

Tomatoes, dried

Bell Peppers, dried

mushrooms

mozzarella cheese
I actually decided to try my own tomatoes which is SO easy! You just need some Roma tomatoes (about 5 pounds). Cut them into quarters and then halve and scoop out all seeds and "fleshy" material. Mix 2 tsp. salt, 1 tsp. Rosemary, 1 tsp. Thyme, and 1 tsp. oregano in a bowl and sprinkle over the tomatoes.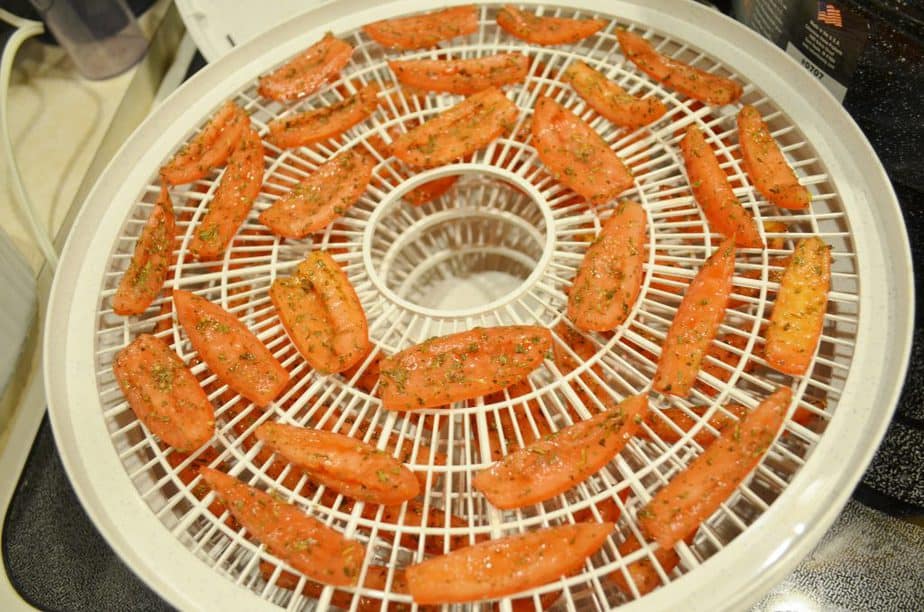 I actually dried mine in the dehydrator overnight but you can place them in the oven too. I dried my own bell peppers in the dehydrator too since I had so many of both in my garden.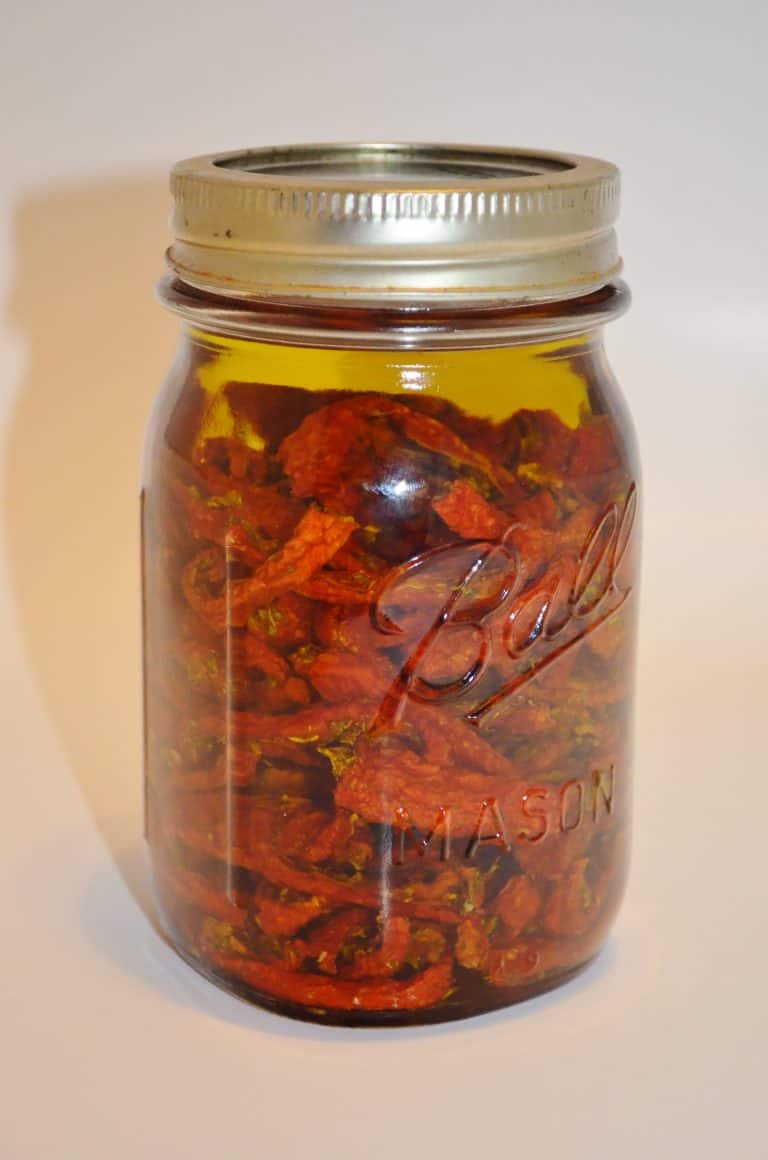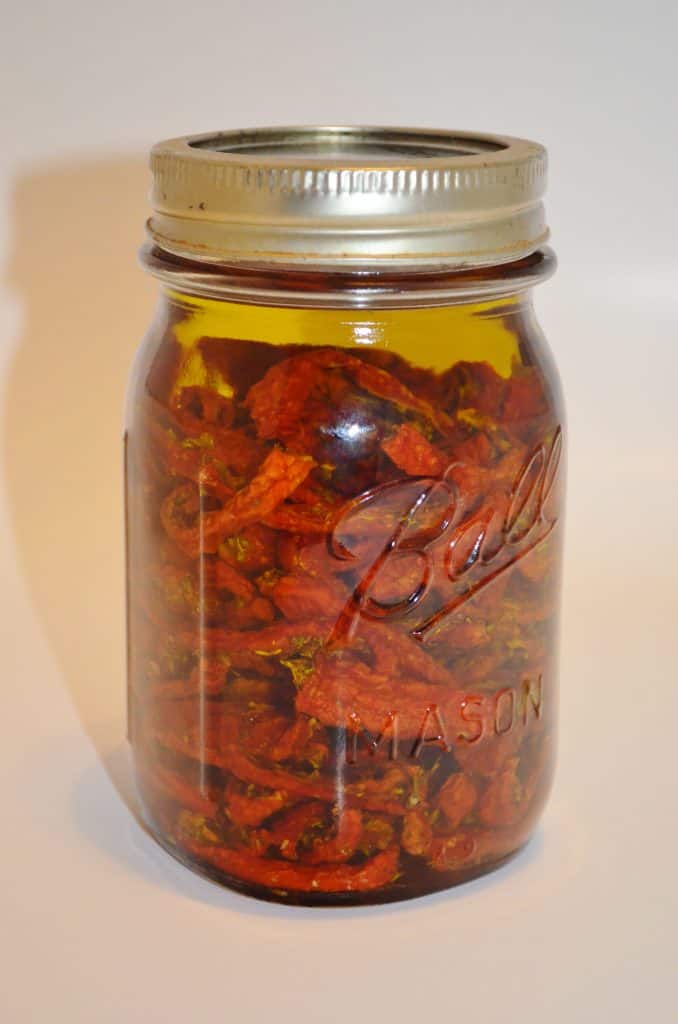 To store them I put them in a jar of olive oil. This makes a fabulous gift too!!
Then I cooked my ground beef and mixed in cheese. Let me tell you that this stuff tastes simply AMAZING and made all the difference in flavor! It was super easy – I just dumped it in my pot as I was cooking my ground beef.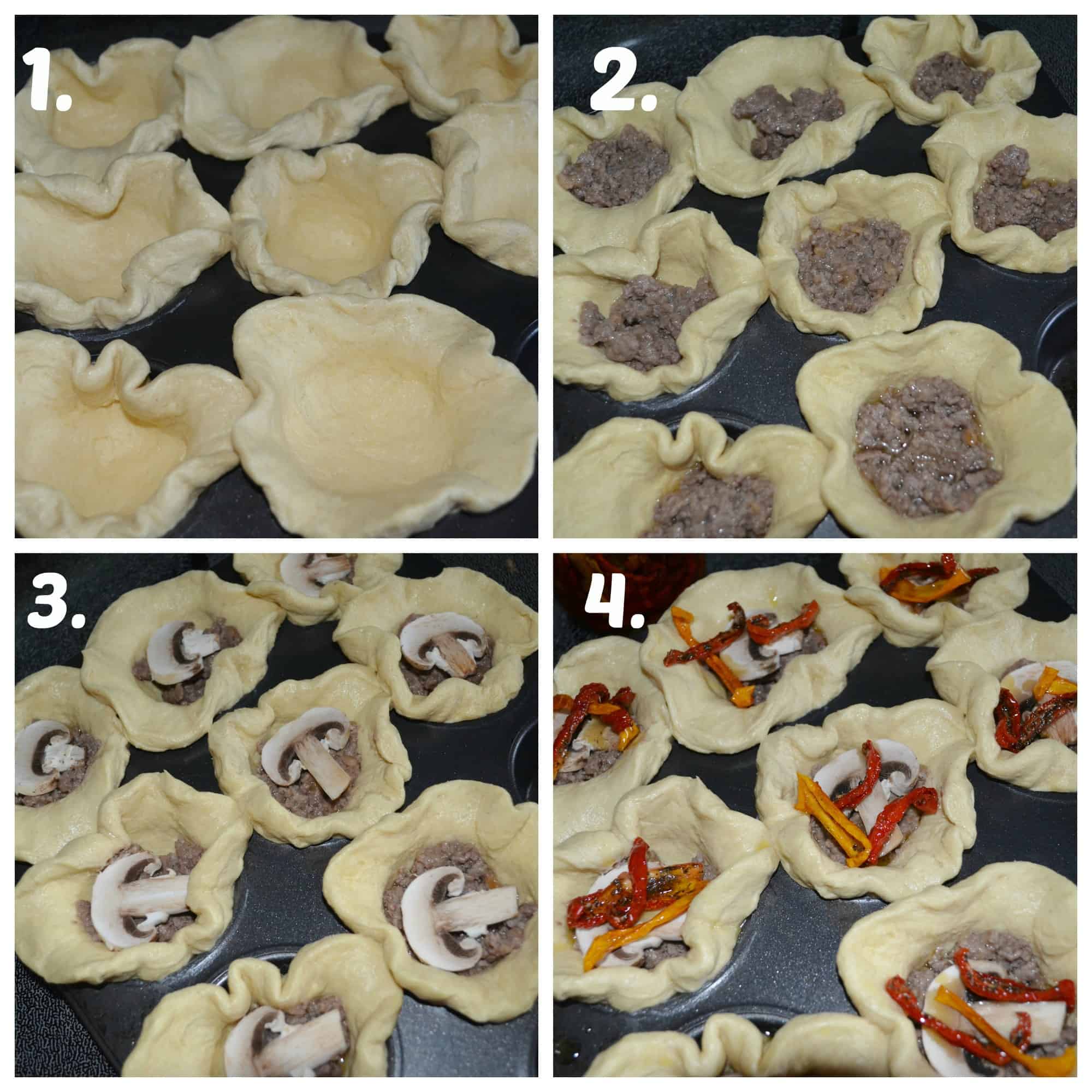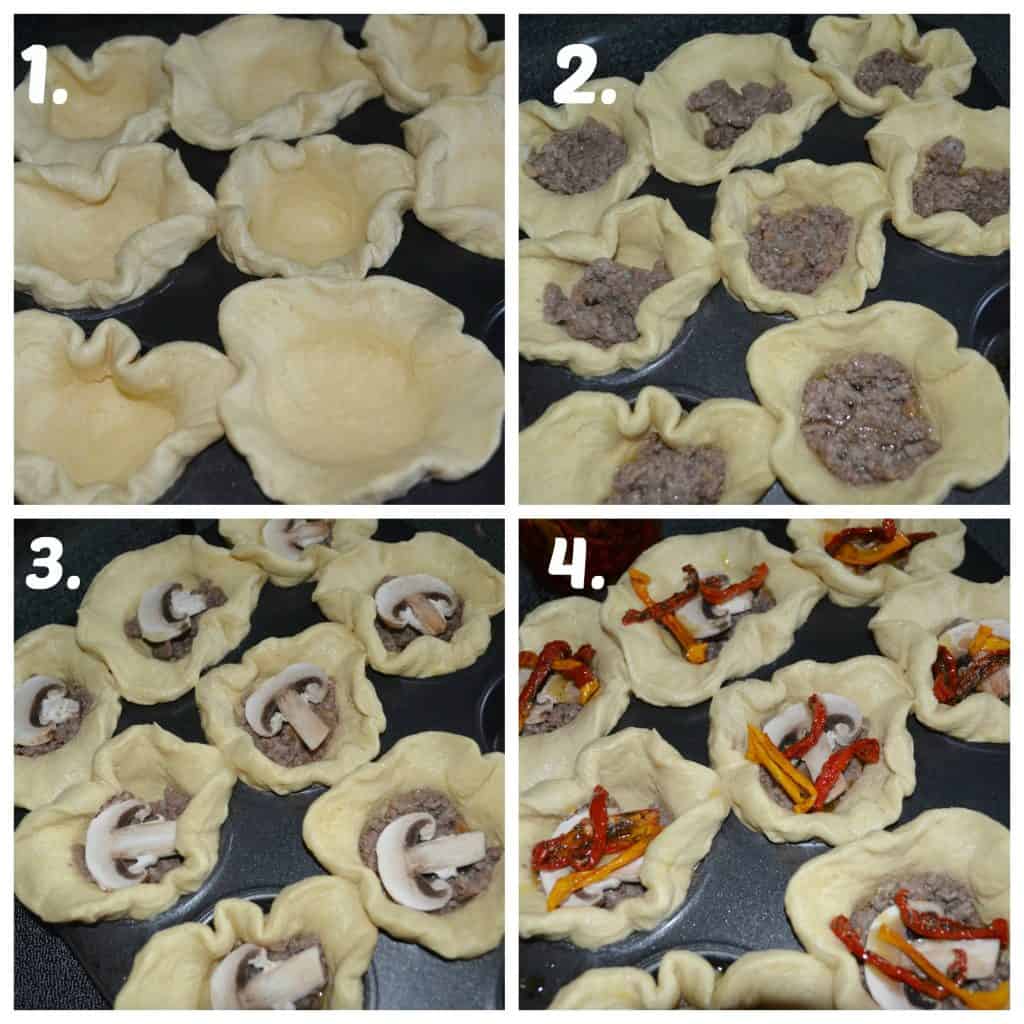 Then I flattened out the Pillsbury biscuits and placed them into a well-greased muffin pan (1). Added in a spoon of cooked ground beef (2). Added a mushroom (3). Added my dried tomatoes and bell peppers (4).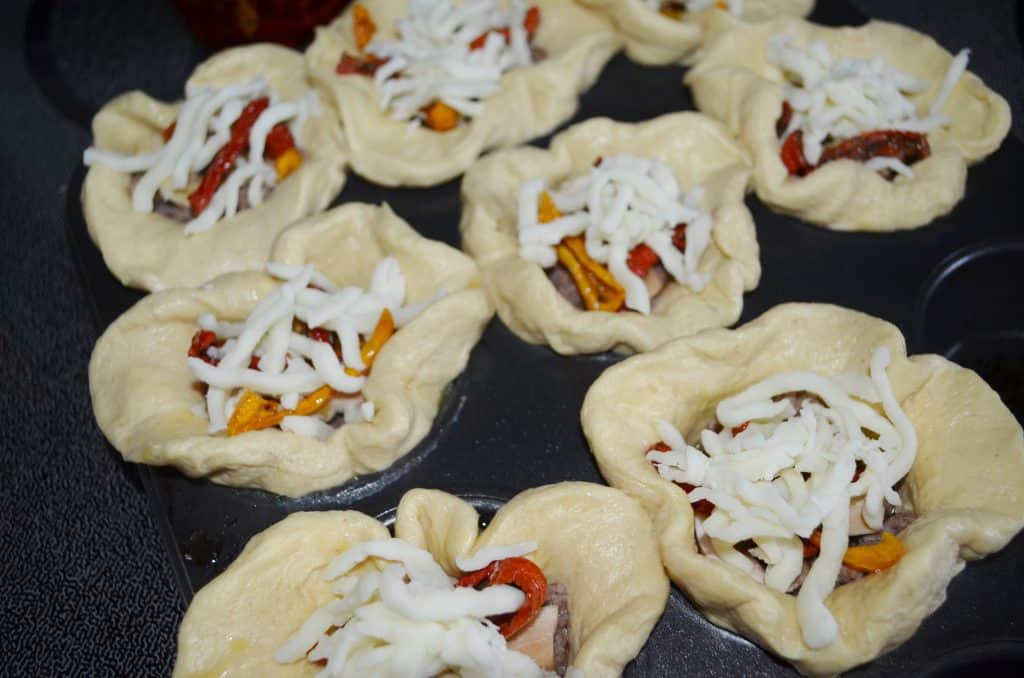 I sprinkled mozzarella cheese on top.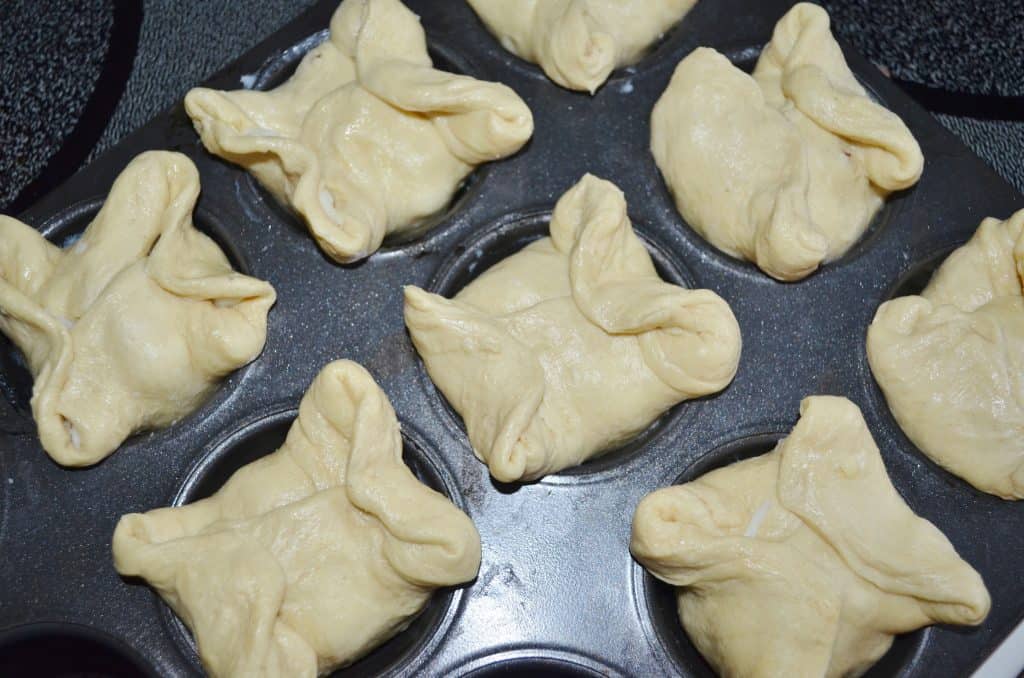 Then I took pulled the sides of the dough up and just folded it on top!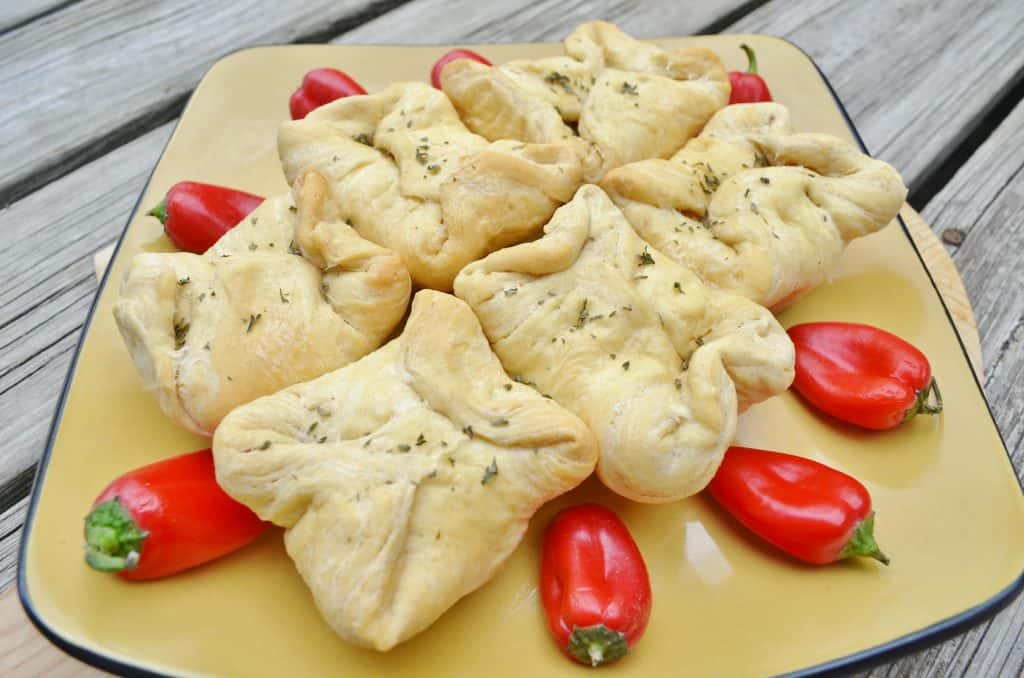 Bake it in the oven at 325* for 15-20 minutes, place it on a plate, add some red peppers on the side and sprinkle dried parsley on top. VOILA! An easy and creative appetizer/dinner!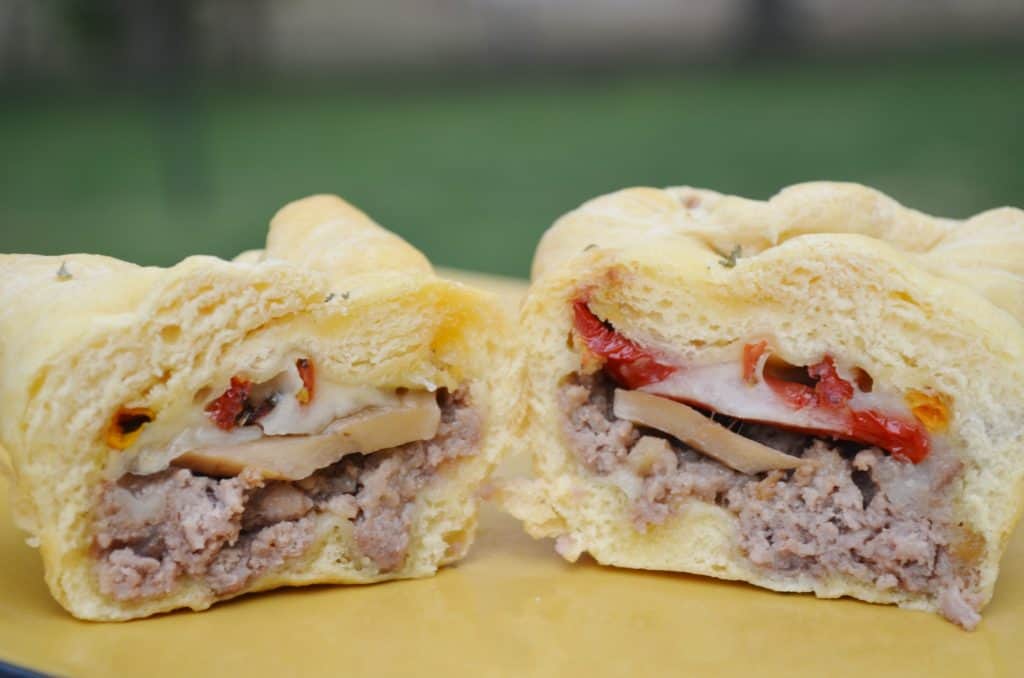 My husband has just raved about these things – the flavor is totally out of this world!!