Cool New PLAYMOBIL Air Stunt Show Tiger Propeller Plane
This post may contain affiliate links, view our disclosure policy for details.
My daughter just turned 8 years old and she STILL loves all of her PLAYMOBIL play sets! Since my son just joined the Civil Air Patrol, I knew that she would love the new PLAYMOBIL Air Stunt Show Tiger Propeller Plane! Now when my son takes to the sky for his orientation flights, she'll have a plane to fly as well!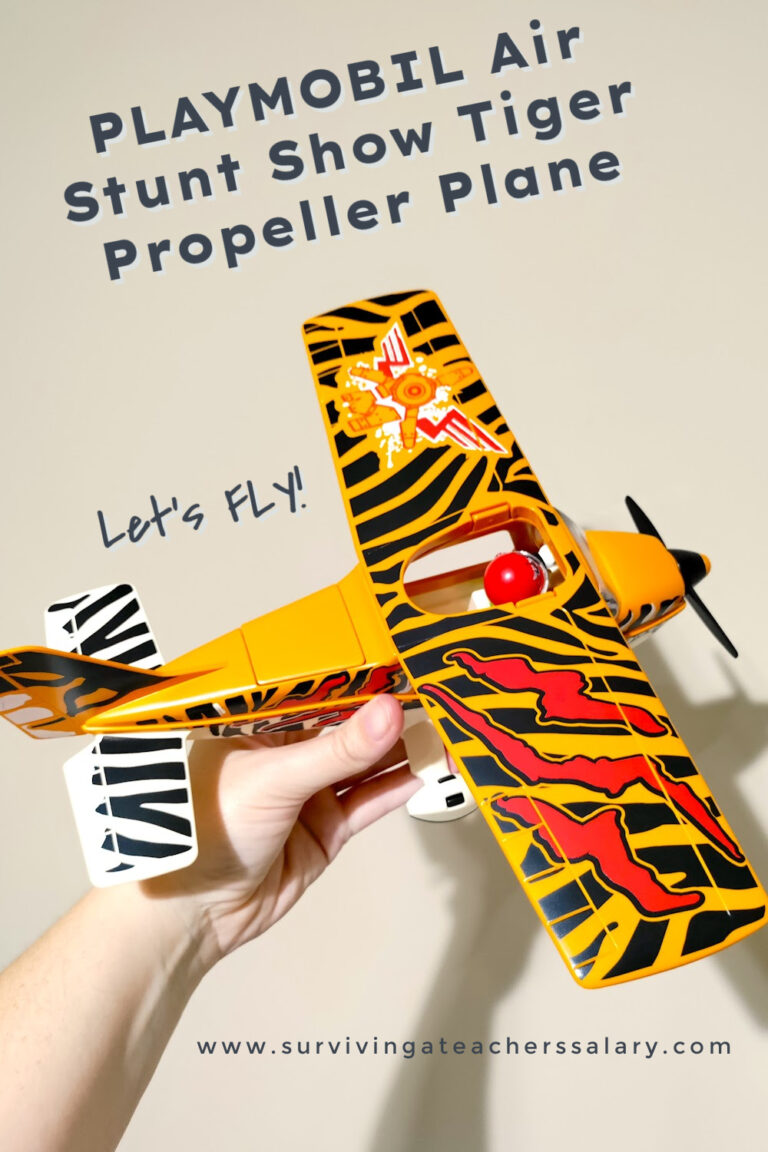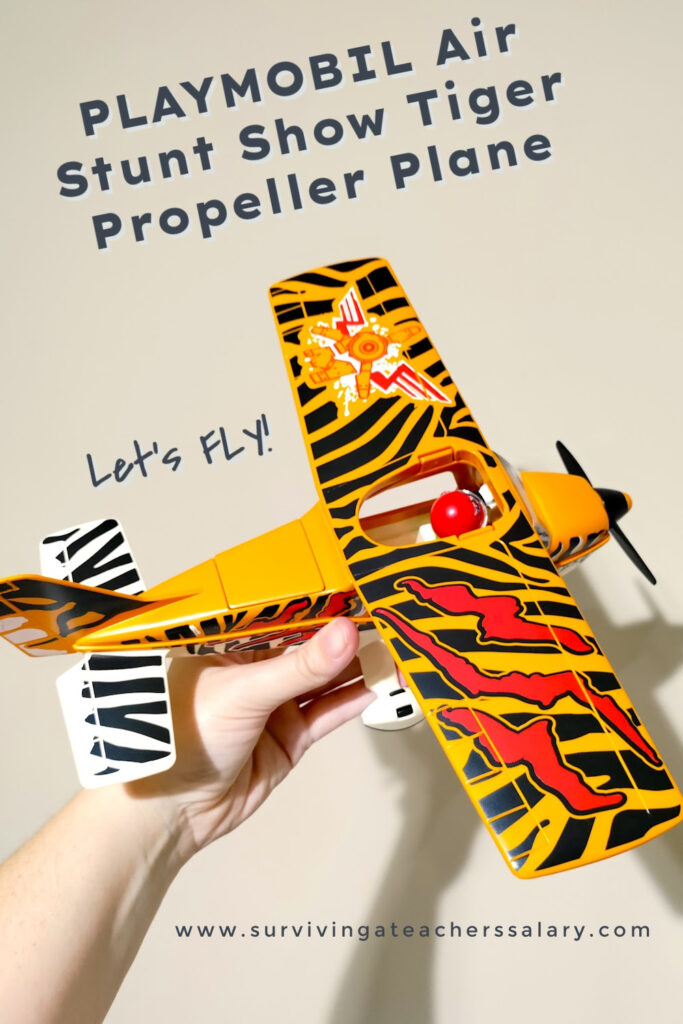 This Air Stunt Show Tiger Propeller Plane is 100% cool! It's much larger out of the box than I was expecting but still comes with all of the great extra accessory pieces we love! In addition to the plane itself it also includes a pylon, two characters (one is a mechanic!), a tool box with variety of tools and even a gas can and radio!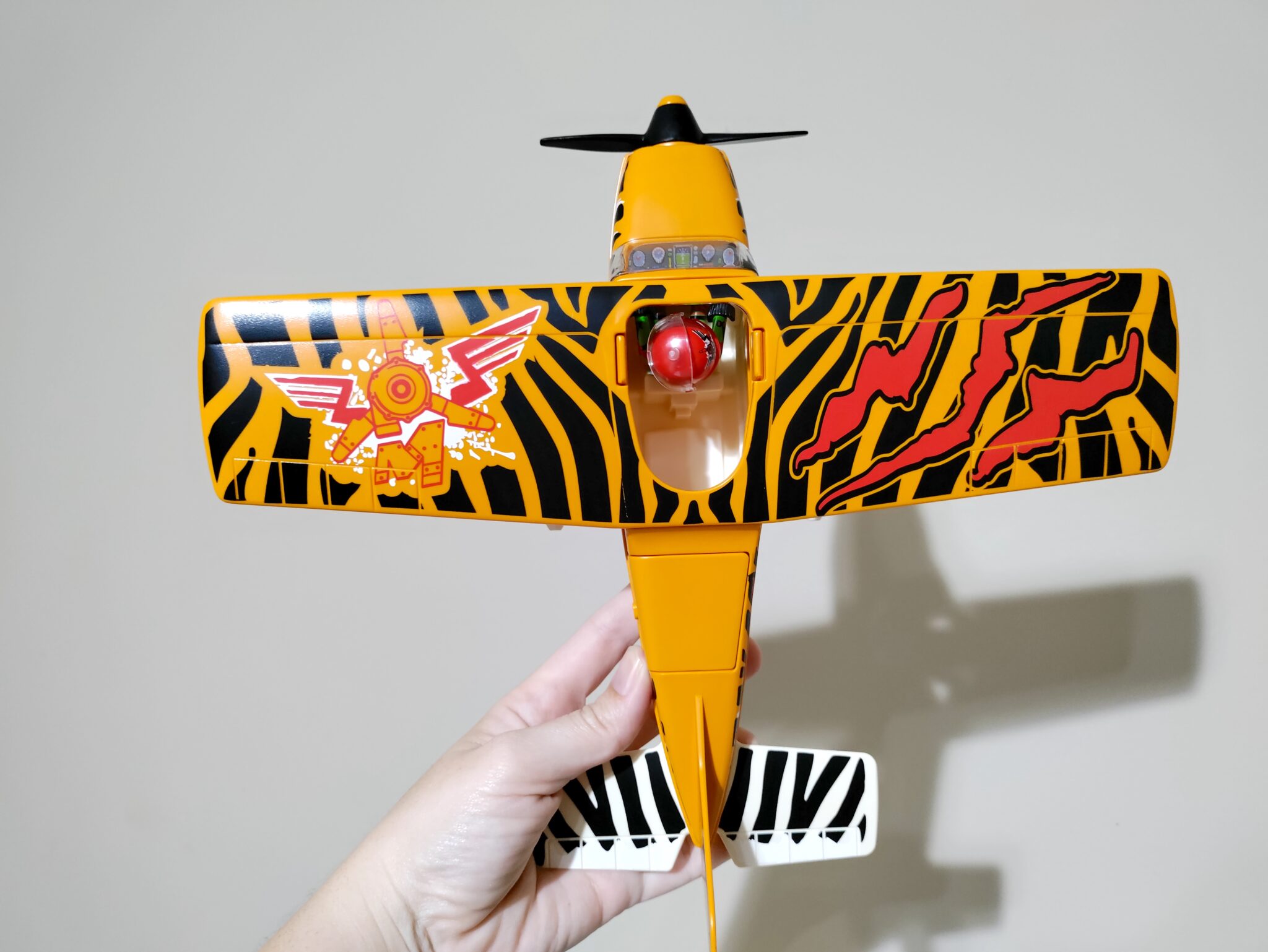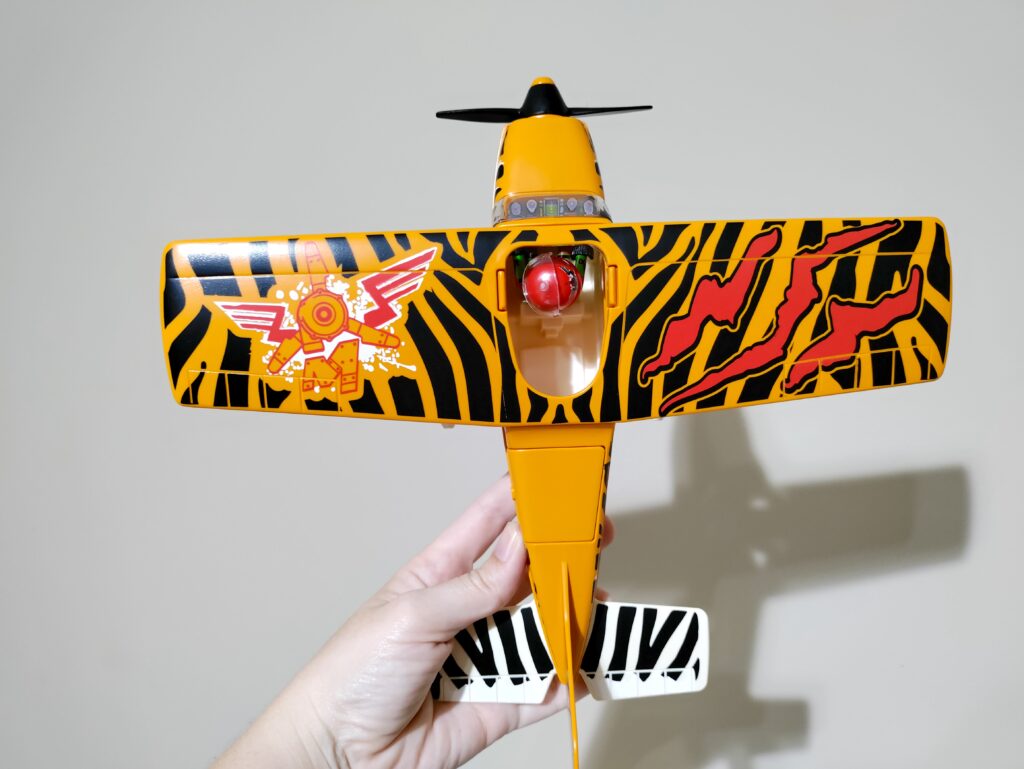 If you aren't familiar with PLAYMOBIL toys, they are incredibly durable for younger kids and come with a lot of fun realistic accessory pieces! All the way down to brushes, flowers, hammers, food, dishes, and other real life type accessories for pretend play!
Pretend play and imagination (and crafts too!) has been everything in our household since my daughter was born so PLAYMOBIL has filled a pretty big spot in her heart and in our house. We never have to wish we had more accessories for play sets – they seem to have everything we would want included with these sets!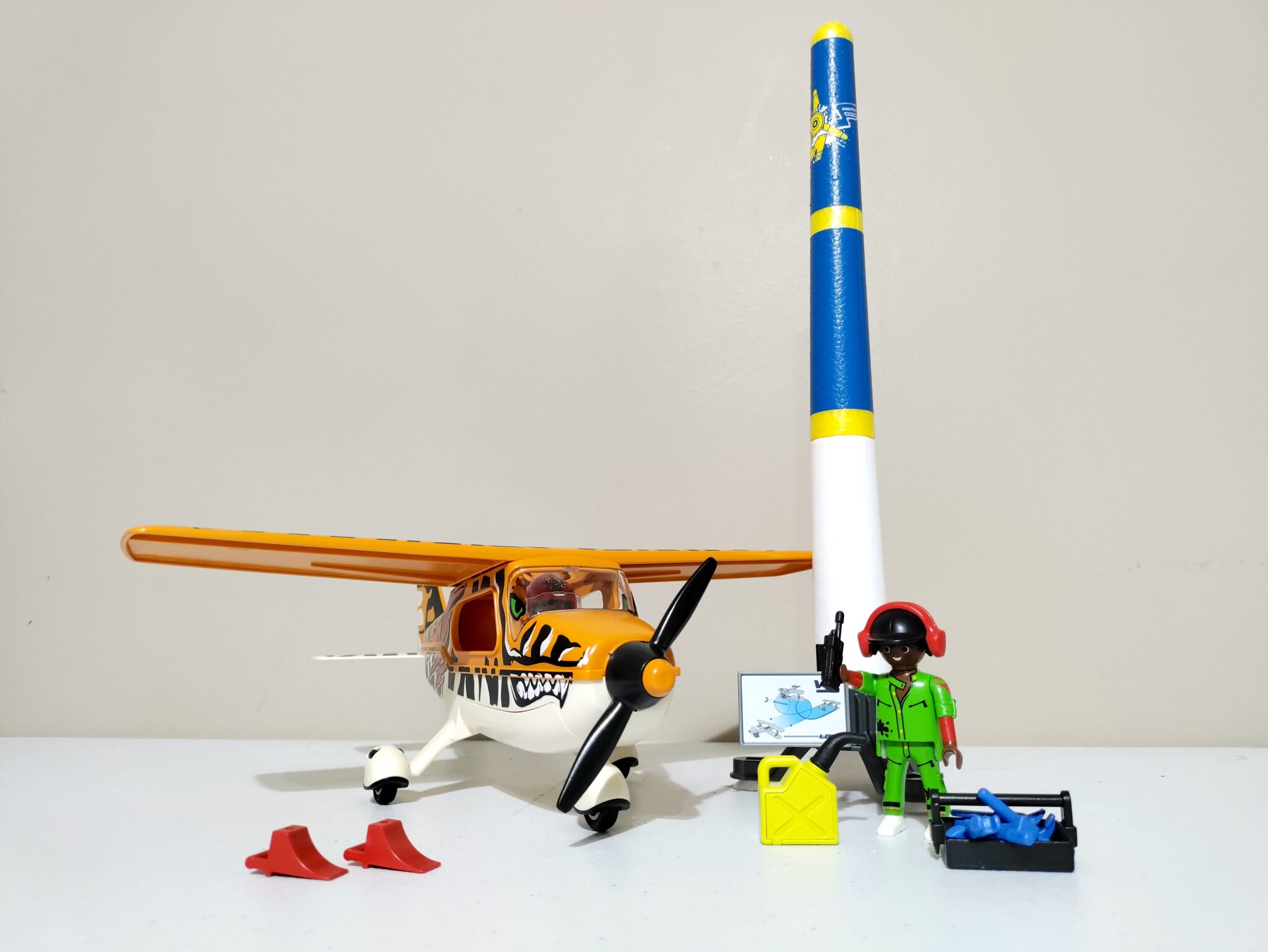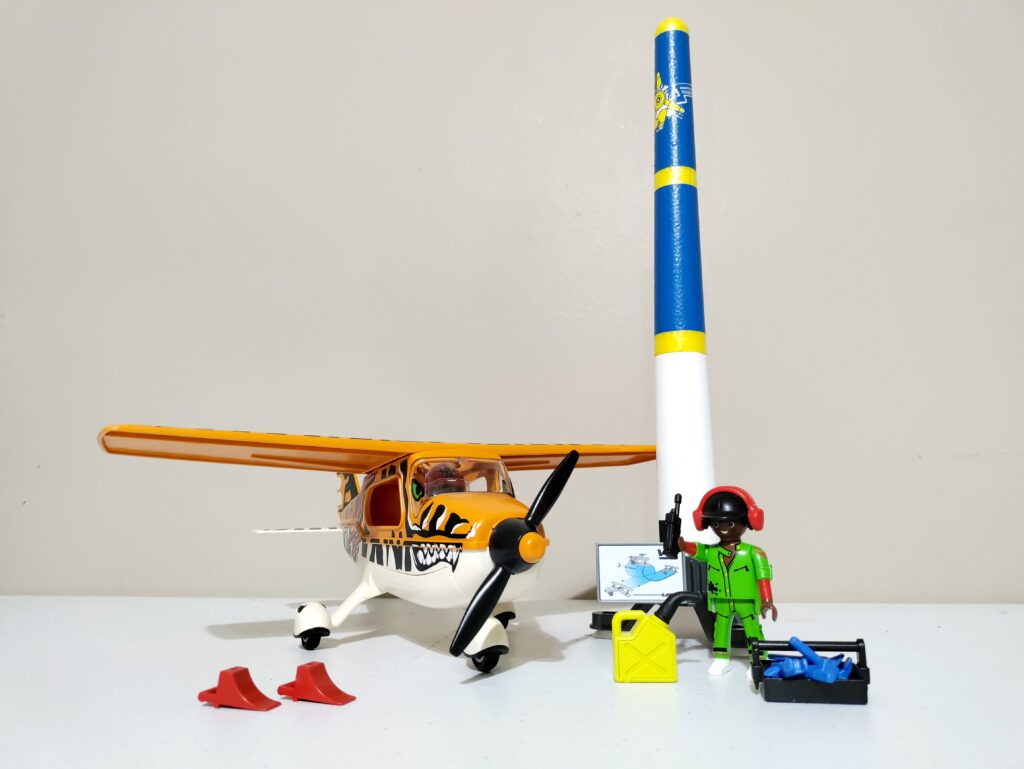 The included pylon is made from foam so that might be the only component that won't last long in your house if you've got rough kids like mine. Otherwise everything else will stand the test of time with a multitude of kids!
Although the foam is quite firm so you should definitely get plenty of play out of it at the very least! My daughter doesn't really use that specific piece though.
We also have their cabin play set, food truck play set, and horse stable play set. In order to keep track of all the small pieces, however, we keep all of the sets in an 18 gallon storage container with lid so that when she's done playing we don't lose (or vacuum!) all of the pieces.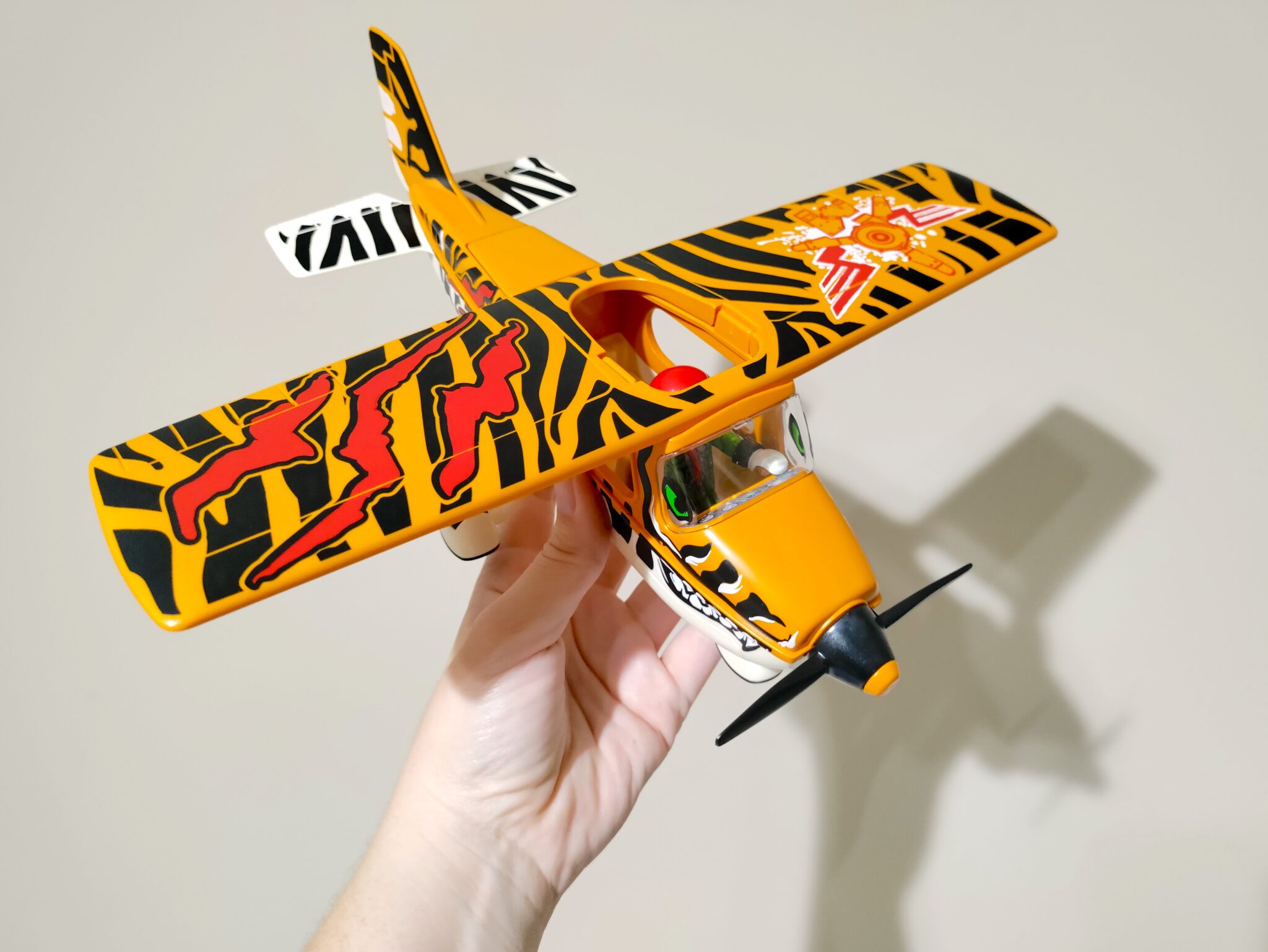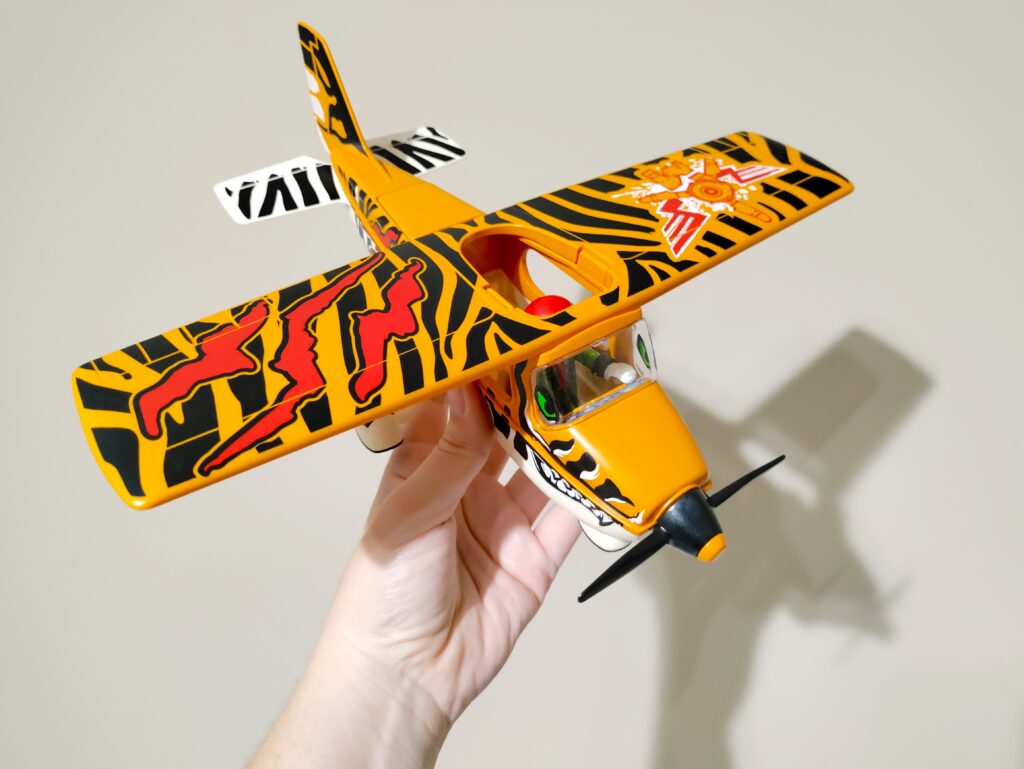 PLAYMOBIL's Air Stunt Show Tiger Propeller Plane is an awesome tiger striped design which you can see above – which is fun because my daughter loves animals and nature so she immediately knew it was a tiger design! It's incredibly bold and bright!
This propeller was extra special to my daughter since her big brother has a newfound love of airplanes and pilots! We were then able to show her all sorts of different types of plane designs and what they mean.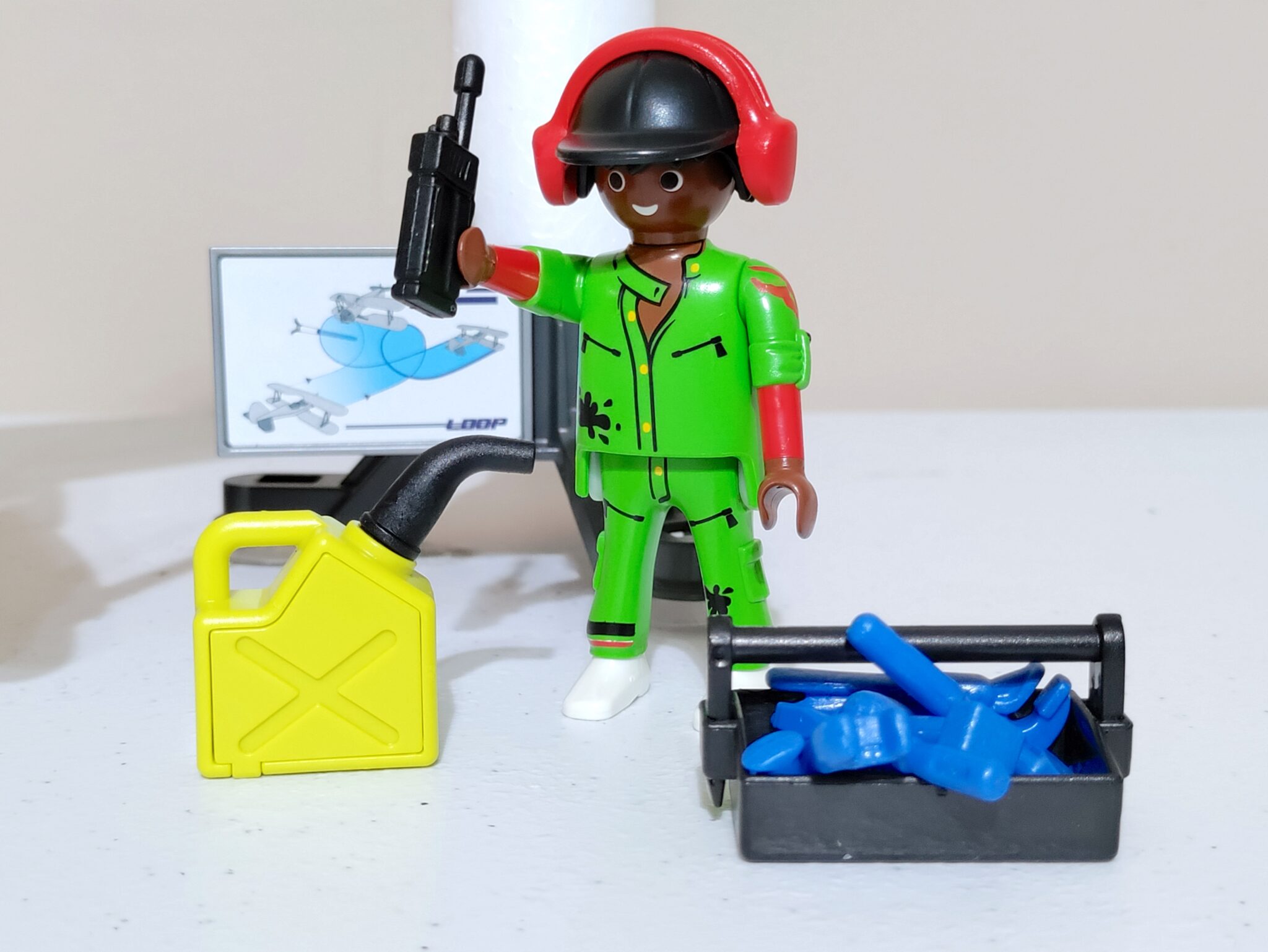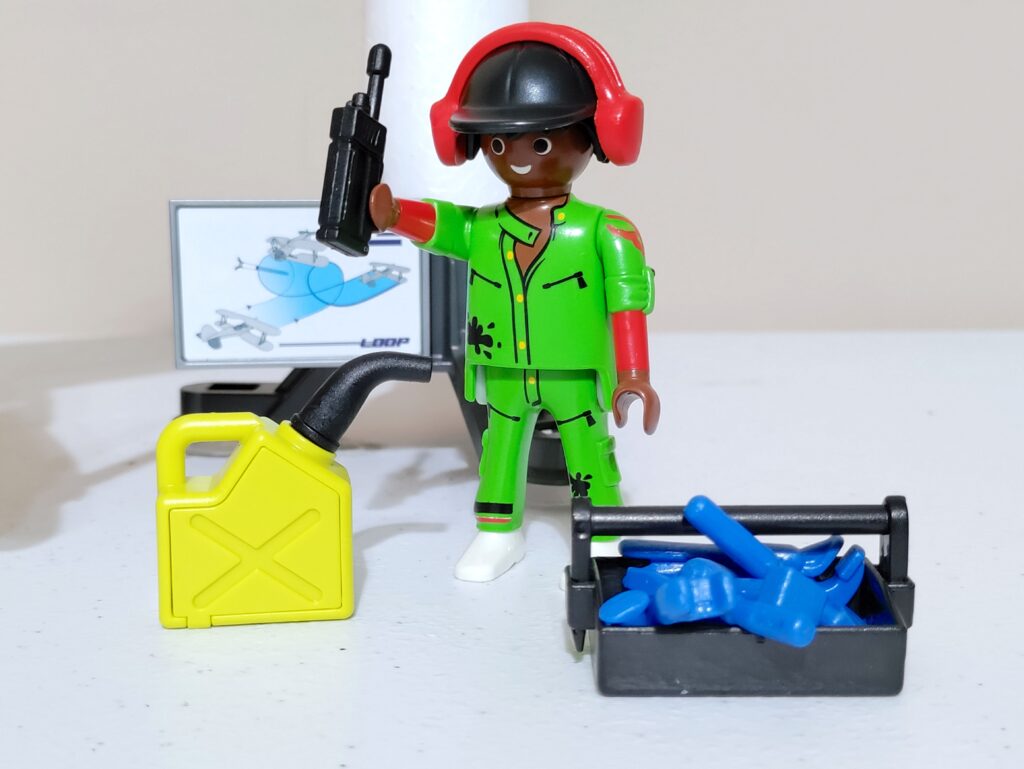 Check out the plane mechanic! He even sports a pair of air controller headphones and has a walkie talkie too! And that gas can is great! I love the little thoughtful details PLAYMOBIL designs their sets with. Like the barrel roll illustration you see on pylon in the back.
If your child loves aviation or transportation, there are so many ways to engage them in learning! See if you have a local plane museum, car museum, or even model RC airpark and go watch flights in person!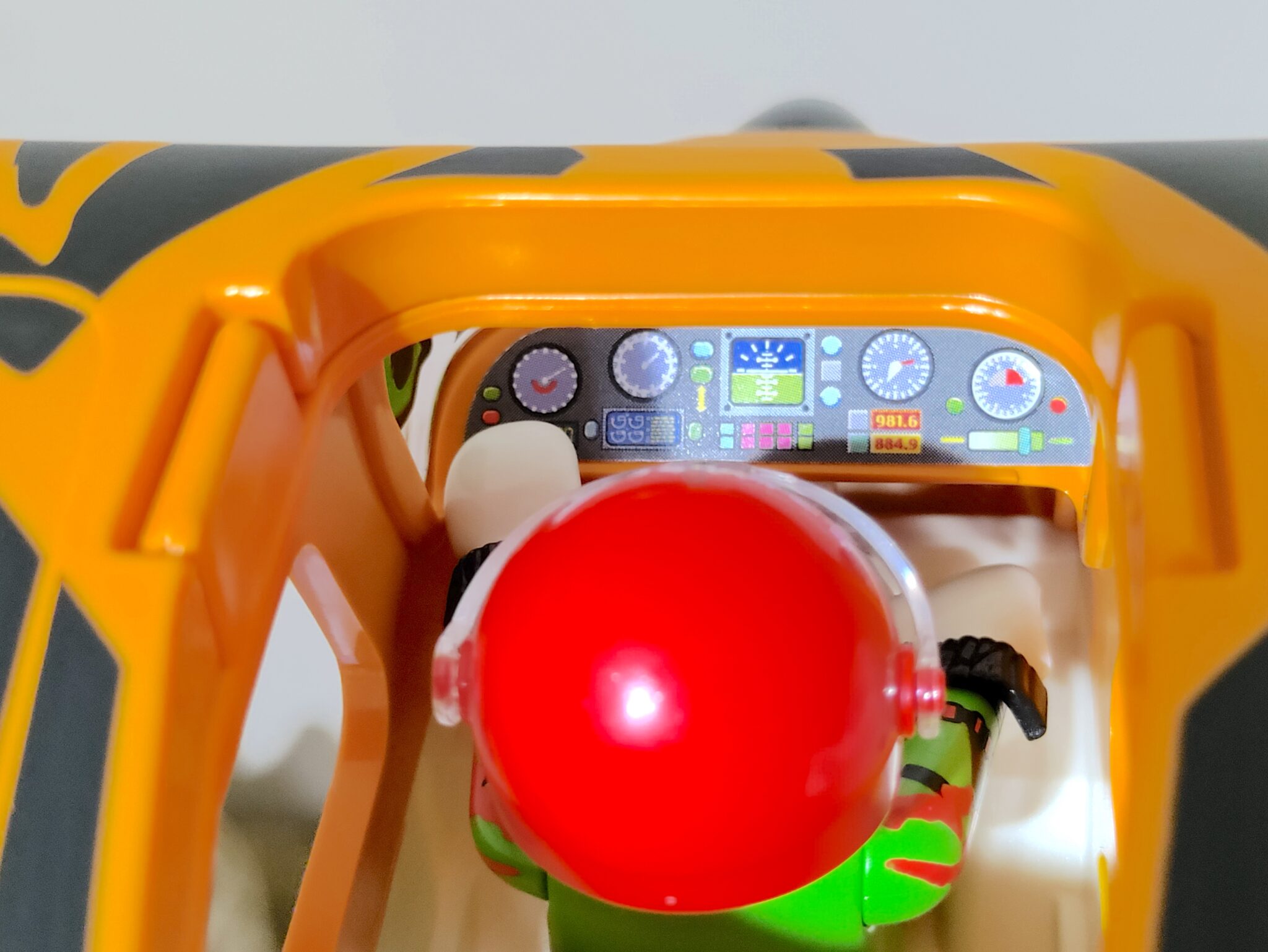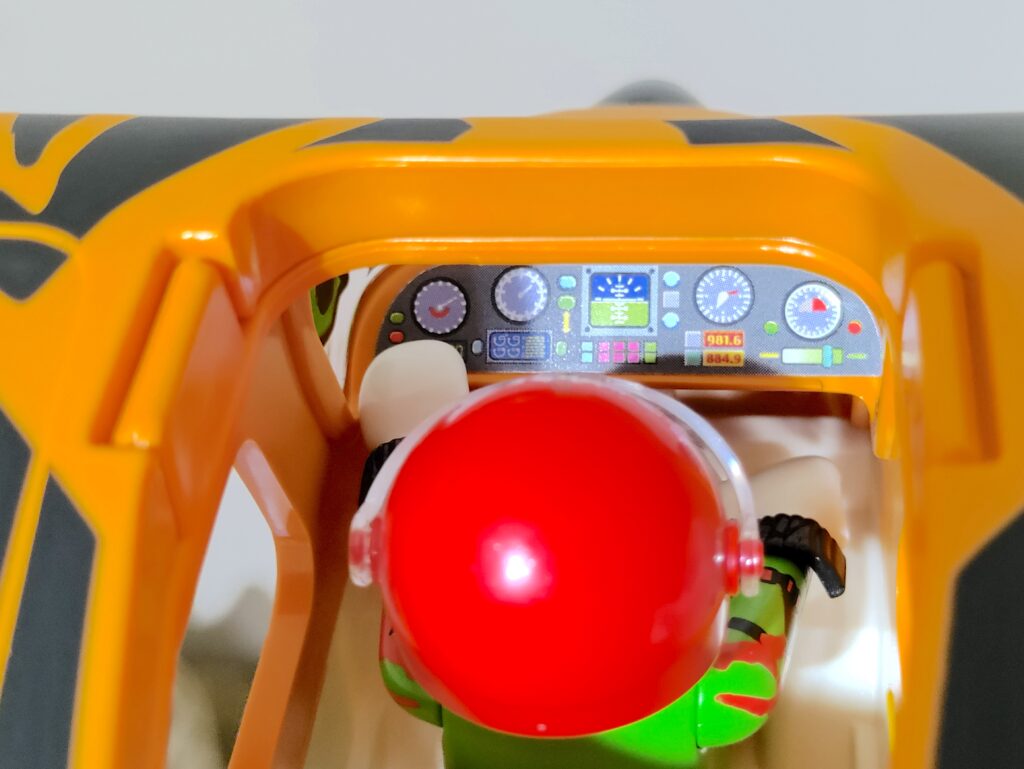 It only took a minute to put everything together for our PLAYMOBIL propeller plane. It even included a few stickers to add to the plane – and dashboard too. Since it's a nice large size it's easy for young hands to grasp as they fly their plane through the clouds and make wicked awesome flight maneuvers!
It's the little details here that matter! Check out that plane's dashboard above!
And if your child drops their plane, chances are it'll be just fine! We've never had any PLAYMOBIL pieces break over the years due to typical play use. Trust me, they get thrown around and tossed into hard plastic buckets at my house plenty!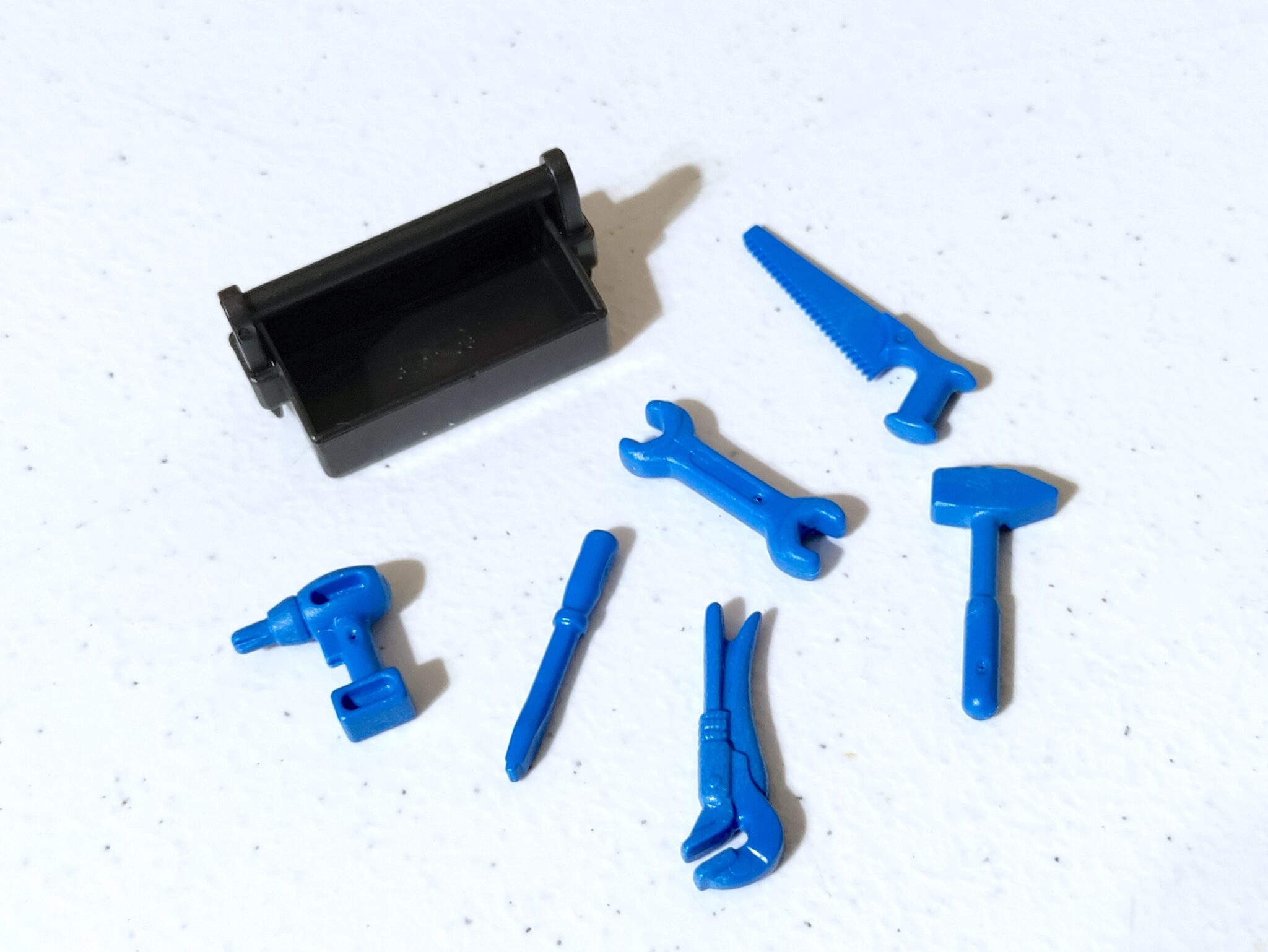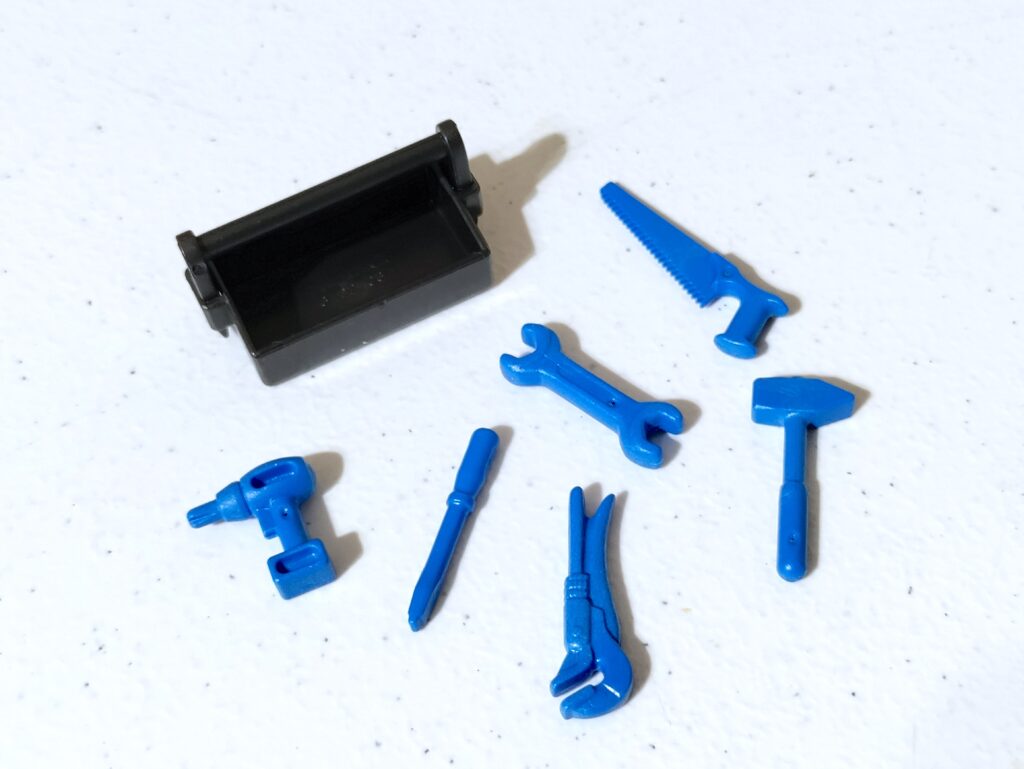 When your kiddo has landed their flight, they can have their mechanic grab his toolbox (seen above) and make inspections before heading to the skies again! You can see it comes with a tiny drill, screwdriver, wrench, saw, hammer, etc. Great tools for fixing up your plane before its next set of barrel rolls!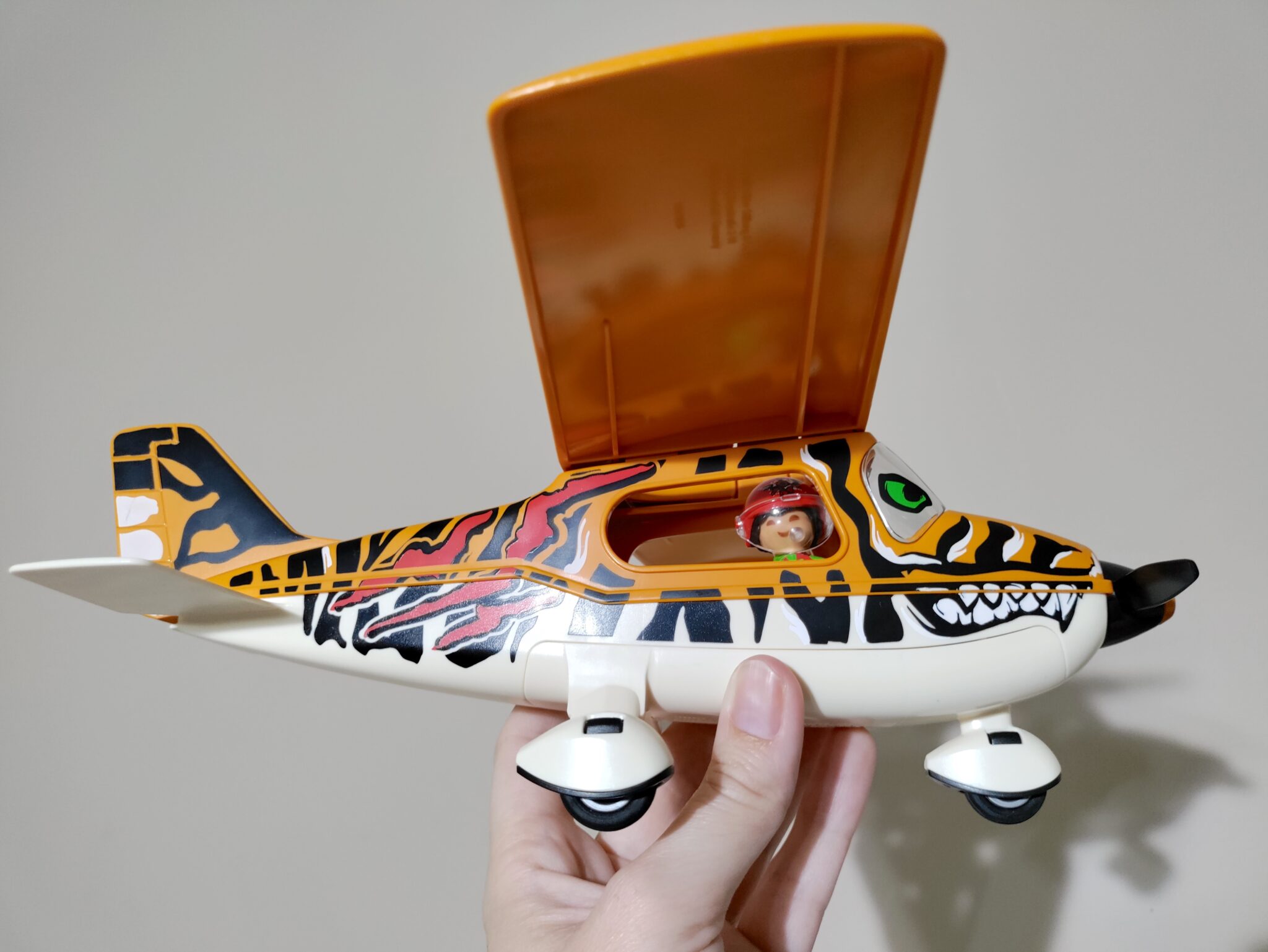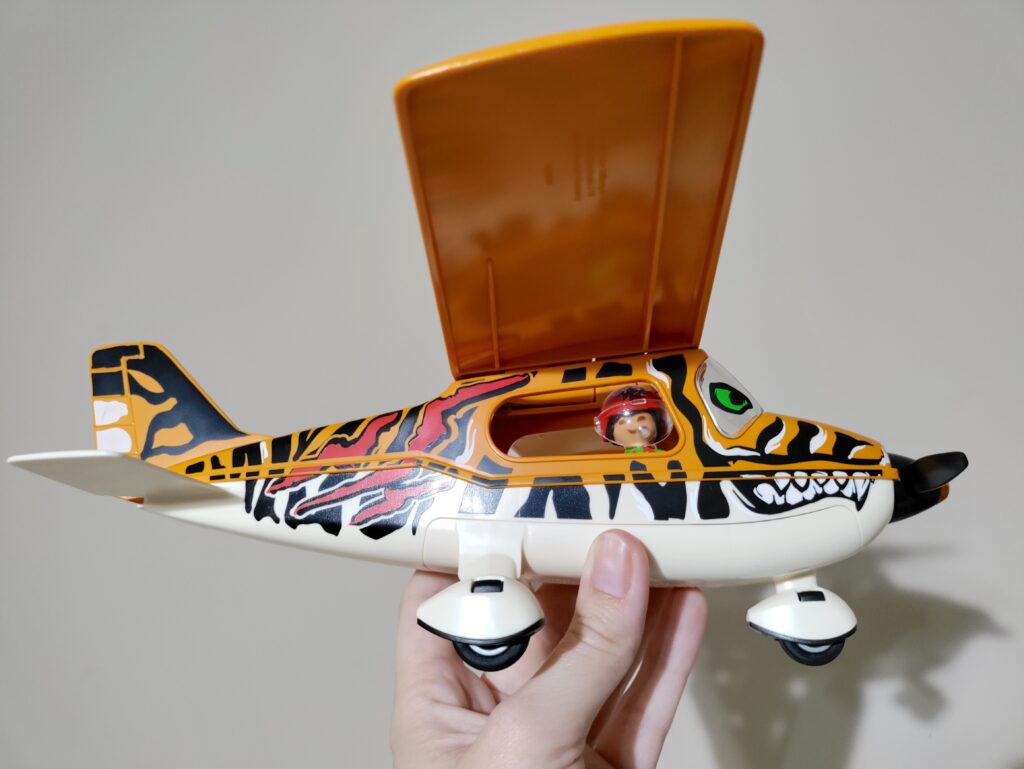 The plane itself has seating for two – a pilot and a passenger so your little pilot can take a friend along for the ride! Any of your PLAYMOBIL friends should work just fine here.
The tailgate of the plane has a storage compartment as well but I had difficulties with getting that part put together so we just store all of our extra accessories in our PLAYMOBIL playsets bucket!
Check out these other awesome PLAYMOBIL toys below!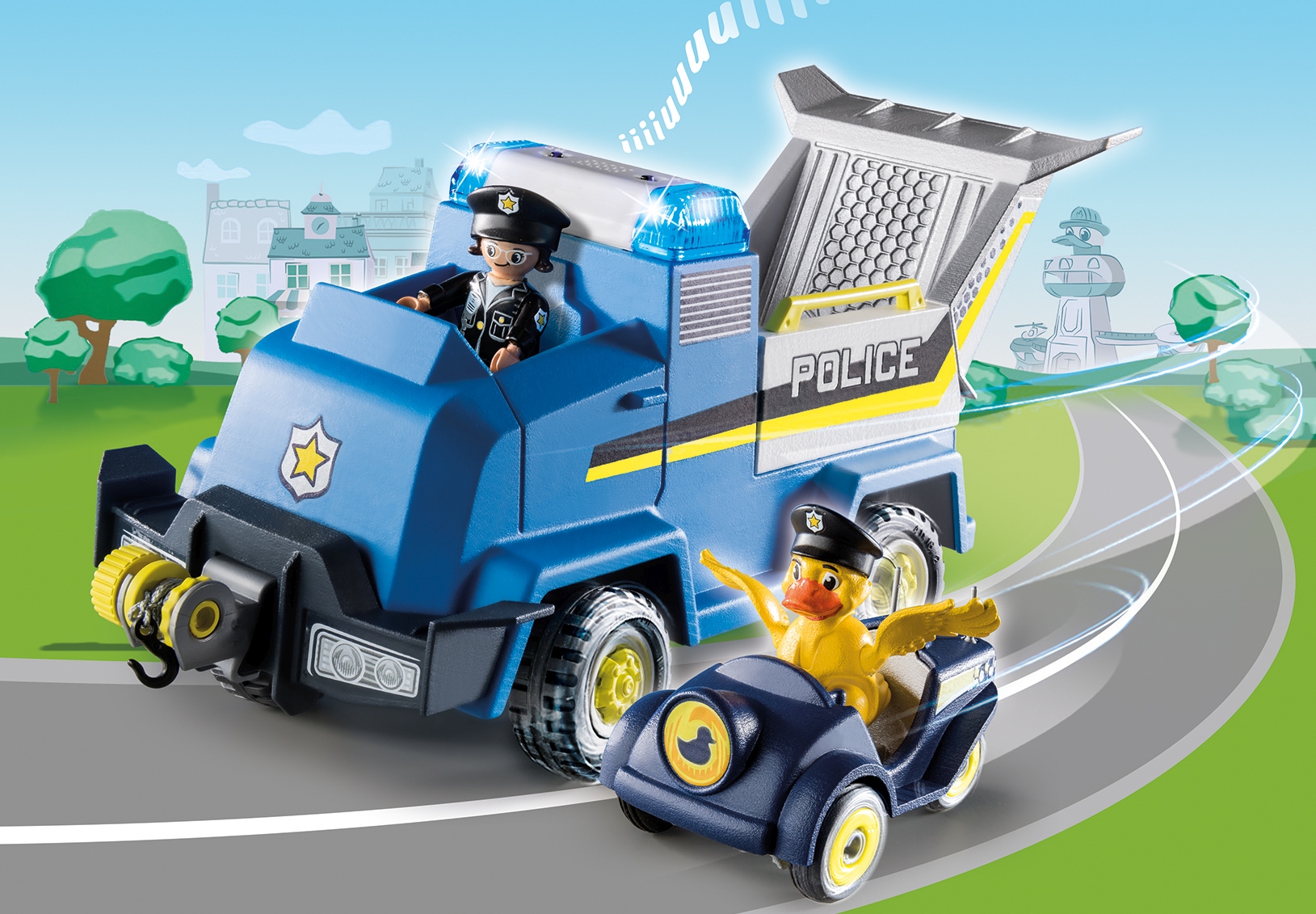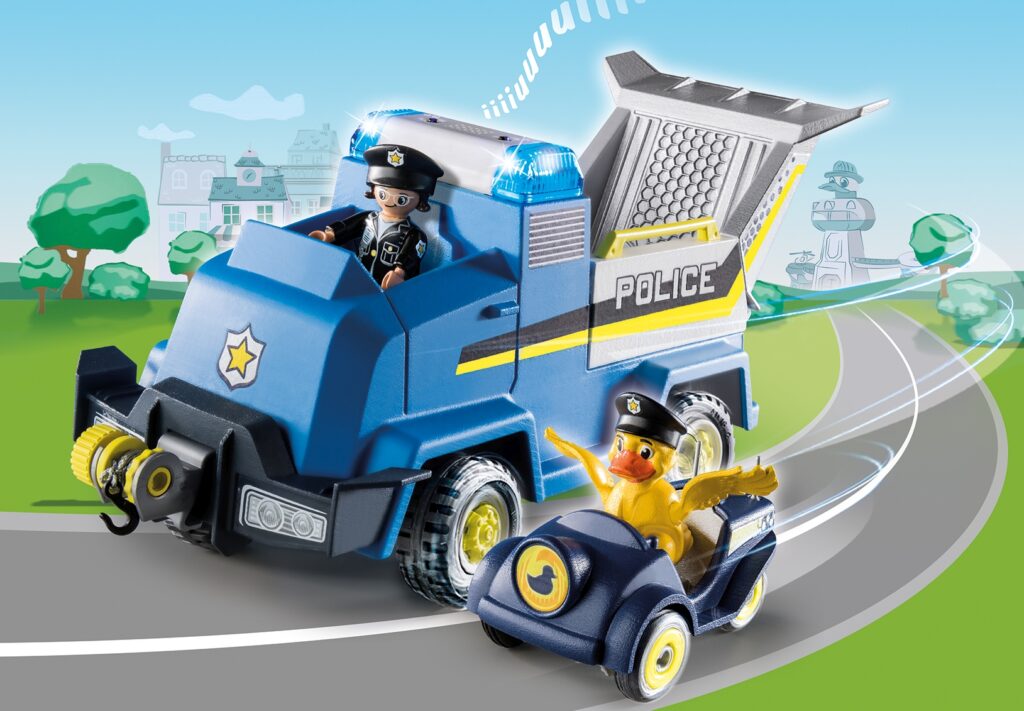 Overall? Definitely a BUY! This is a fantastic gift for kids who love transportation vehicles, pretend play, aviation, etc. It's very durable and will be a great addition for your child's imagination!
Available now at PLAYMOBIL.