No Mess Slime Recipe for Large Groups
This post may contain affiliate links, view our disclosure policy for details.
I work in a variety of STEM clubs and extracurricular educational settings, and while kids LOVE slime, not only can I not afford the cost of a load of supplies, but I usually don't have the capacity for major messes in a large group setting.
That's when I came up with this no mess slime recipe perfect for large groups! It's a spin off of our slime recipe here that I posted about almost a decade ago! This is a new and improved no mess method for large groups. (The no mess refers to the mixing in a large group, not to the slime play itself.)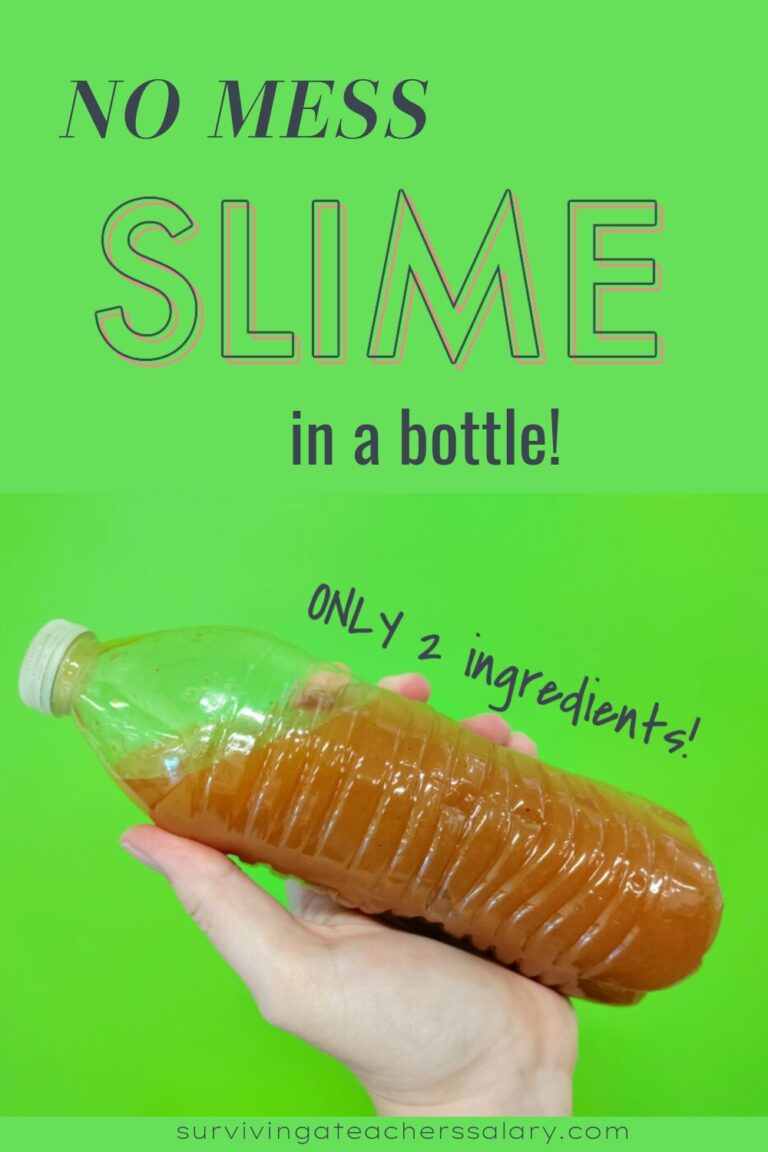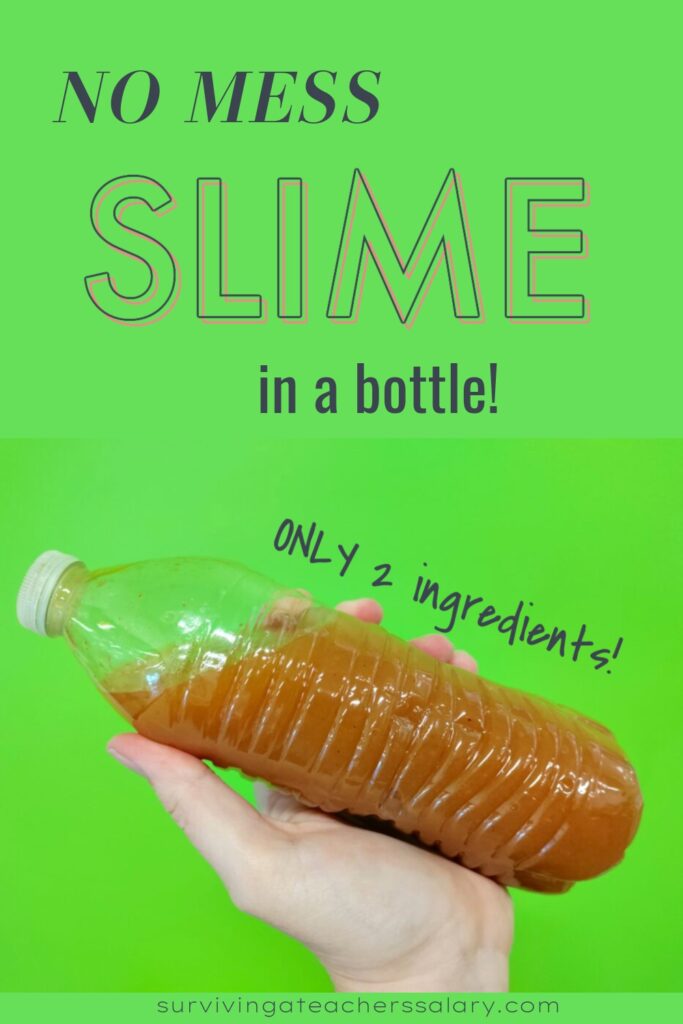 You'll only need THREE things for this entire project – and that INCLUDES the container the students will take their slime home in! (Insert shock value here – I KNOW!) This has been such a lifesaver!
Mix that slime up and then send it home for the messy part!
Even better, technically this recipe is edible although you would not want to purposefully consume this, and especially in large quantities (it's a laxative).
Materials Needed:
8-10 Tablespoons of Metamucil (generic brand is ok!)
an empty 16.9 oz water bottle
water (tap water is fine)
Optional – food coloring (I did NOT use any food coloring in my photos.)
I can't even begin to tell you how SIMPLE this recipe is. It's great for festivals, quick science experiments, large group functions, STEM events, parties, etc. PLUS you get to re-use a bottle and recycle!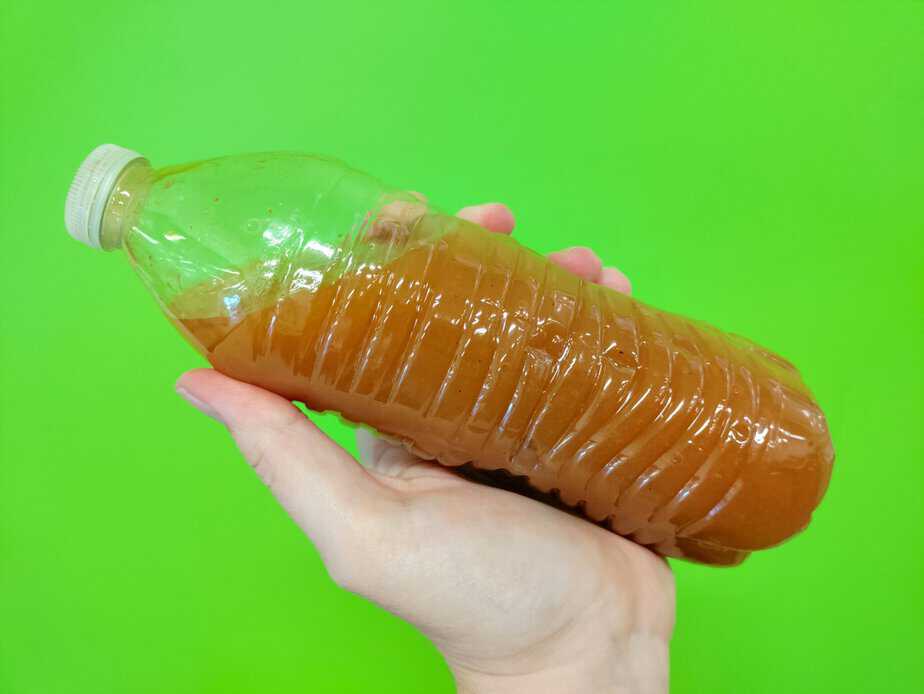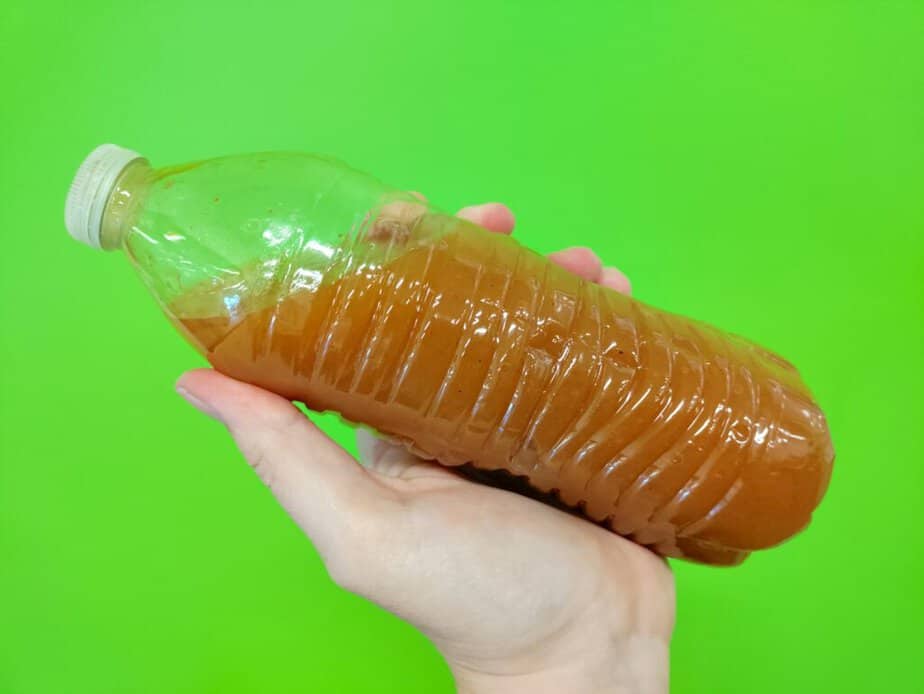 The first thing you'll want to do is to place 8-10 tablespoons of Metamucil in a clean dry water bottle (we used 16.9 oz). This is a GREAT step to pre-make in a group setting. Not only will it save you time but it will be cleaner than the kids pouring powdered Metamucil inside a small bottle opening.
If you do let the kids pour the Metamucil powder inside the bottle on their own, I recommend setting it over an aluminum roasting pan and keeping it away from any water or it will get slimy and gummy.
You can literally pre-fill an unlimited amount of recycled water bottles with 8-10 Tbsp. of Metamucil, throw them all in a box, and head to your event!
NOTE – I used the cheap Equate brand (Walmart brand) which says on the front: "Daily Fiber Sugar Free Orange Smooth Powder – Compare to Metamucil MultiHealth Fiber". You can find this in the health/pharmacy section of the store.
OBVIOUS DISCLAIMER – While this is technically made to be consumed so it's considered non-toxic, it IS a laxative and should not be consumed in quantities not specified on the packaging! So if your kids get a lick they'll probably be just fine, but it doesn't taste very good.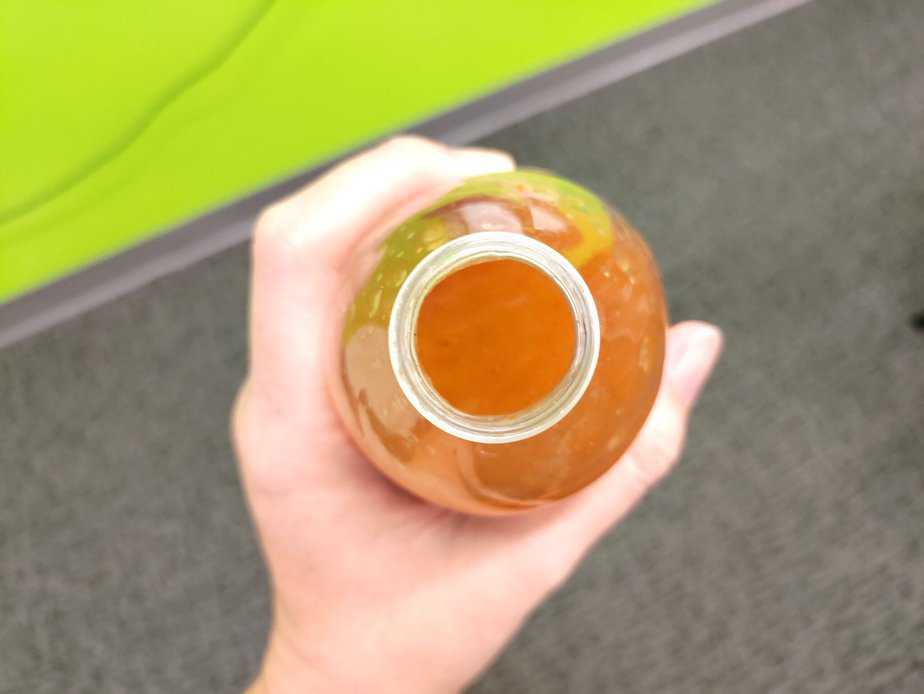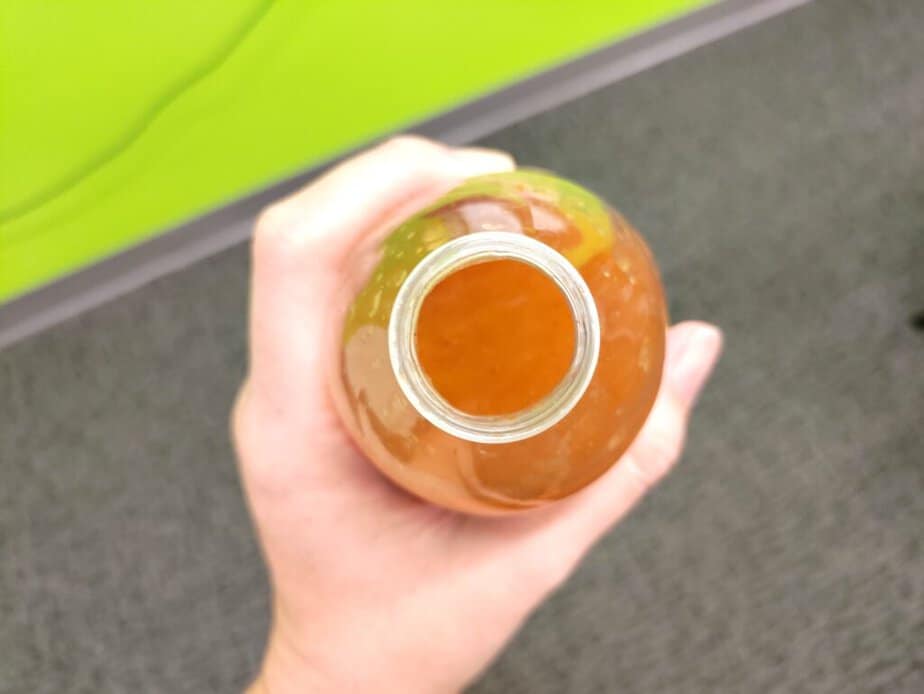 When you're ready for the activity to start, you'll simply need to fill the bottle with water up to the top of where the water bottle paper wrapper would normally be. This will leave a little bit of space in the bottle so that you can shake it.
NOTE – I have tried both warm AND cold water and while the initial reaction is slightly different, the end result is about the same. So don't worry if you can't access warm water for a large group of kids.
Next comes the very last step – SHAKE SHAKE SHAKE SHAKE SHAKE! Shake the bottle (with the lid on of course) vigorously. Within an hour the gooey substance will mix and thicken inside the bottle. This is a GREAT activity to get those kids moving!
CAUTION – While this is technically water soluble it WILL get extremely thick and gelatinous – you do NOT want to pour this slime down your drain! Because it is so thick and gelatinous it can absolutely clog up your pipes! Simple discard in the trash or use outside when done. This is the slimiest of slimes!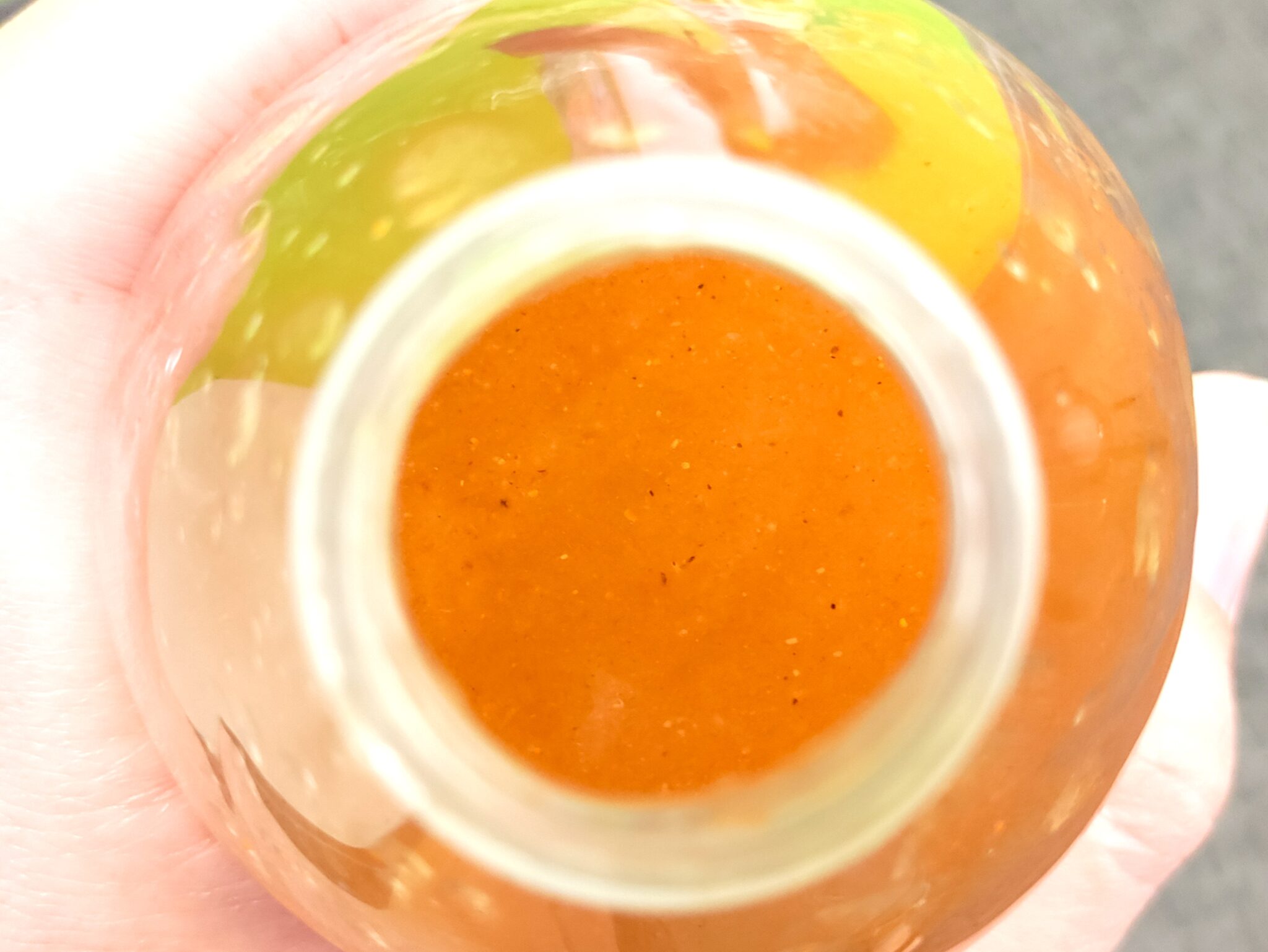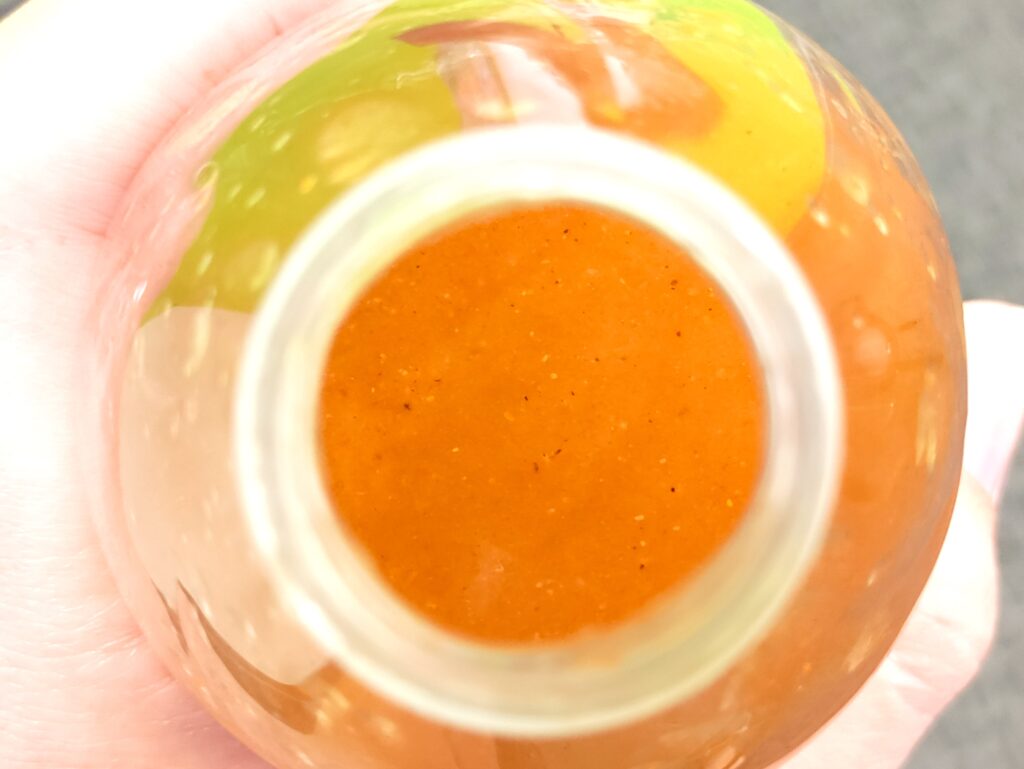 I LOVE this no-mess slime recipe in a bottle because kids are just drawn to slime but it's near impossible to do in large groups in many situations so this will save you a huge headache of mess! You can even pre-make a label to tape on the bottom warning parents not to pour it down the drain too.
This is a great "make in a bottle" no mess slime that kids can then close the lid and take home with them! It's a great slime recipe to take outside and squish around in!
THE MESSY PART:
Just a heads up in case you are adventurous enough to let the slime come out during your event or class, this is VERY SLIMY! The slime itself is NOT "no mess". The "no mess" part is creating the slime INSIDE of the bottle.
If you've got a sensory loving kid or are in need of some serious squishy gooey slime – this is absolutely it and a blast of fun!