Skylanders Giants Starter Pack Review
This post may contain affiliate links, view our disclosure policy for details.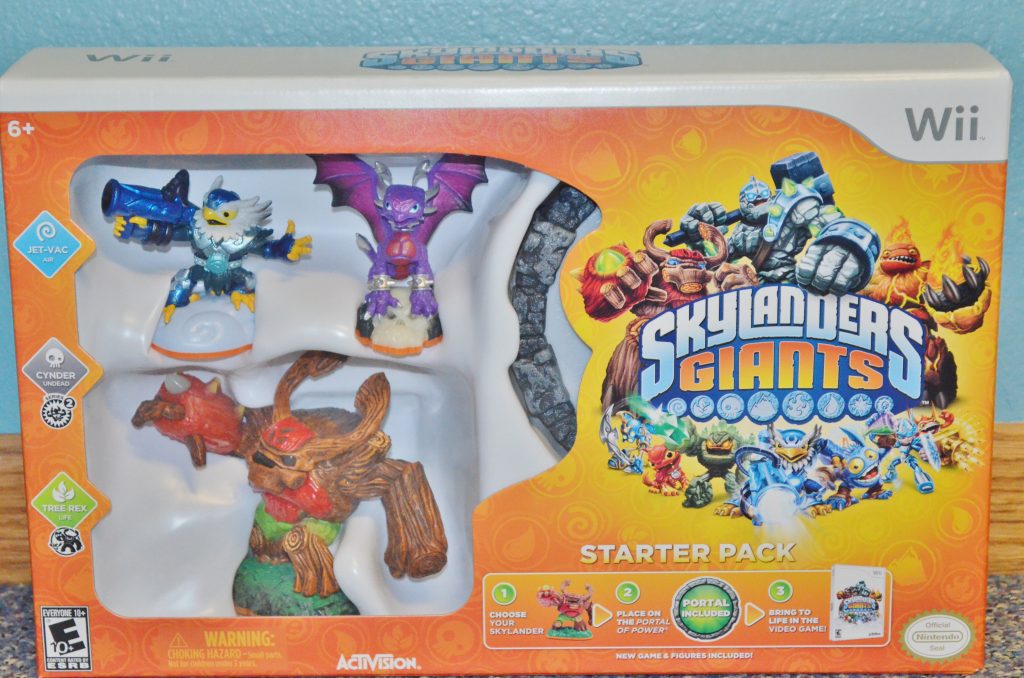 If you're like me you're probably wondering what all of the craze is over on this new Skylanders Giants game! It looks cute but I wasn't really sure what to expect. This starter pack we received to review was for the Wii but it's also available for PS3, XBOX 360, Wii U, and Nintendo 3DS. This starter set comes with the game, a portal and 3 figurines – you must have a portal and at least one figuring to play the game.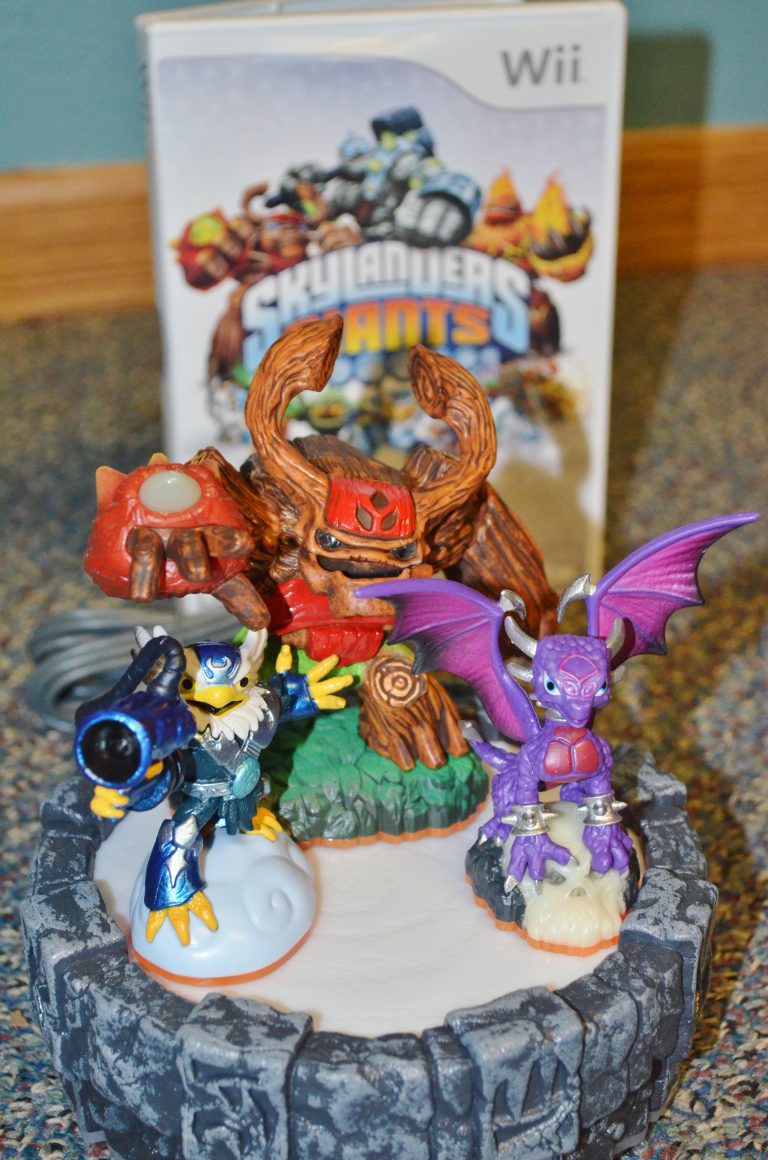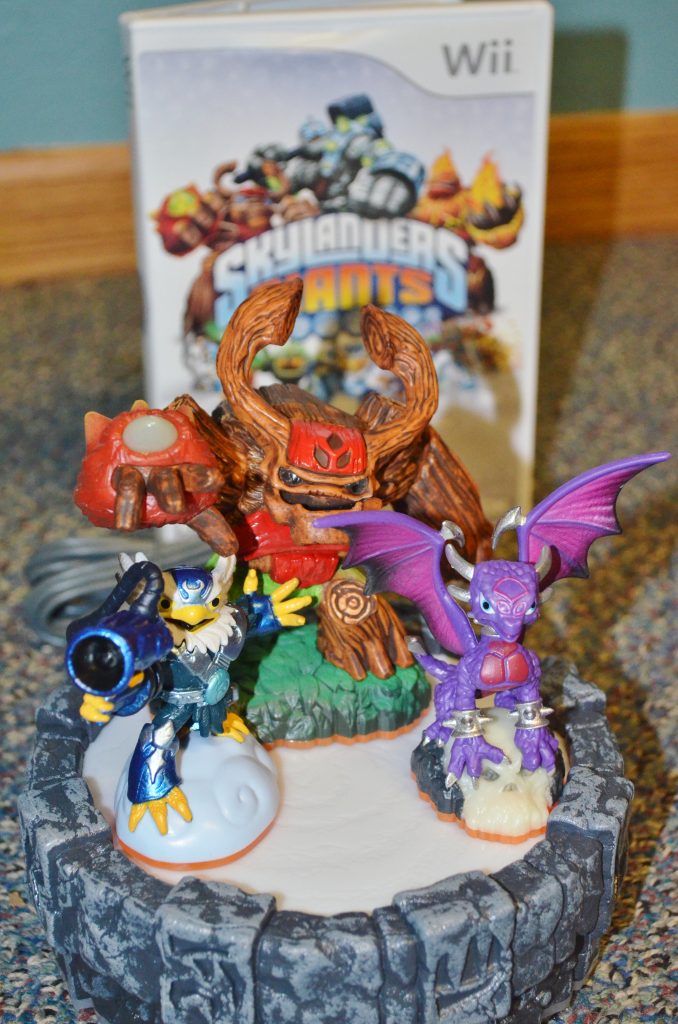 You plug the portal into the Wii console (or other gaming console) and it will light up. You can only place one figurine on the portal at a time, but once you do your player in the game is automatically the figurine you have chosen. What's really neat about that is that each Skylanders Giant has a particular trait with special powers.
You can interchange your figurine on the portal while you are playing depending on what power you want your player to have/become! It's a really cool idea and it works fabulously!  It's such an ingenious idea!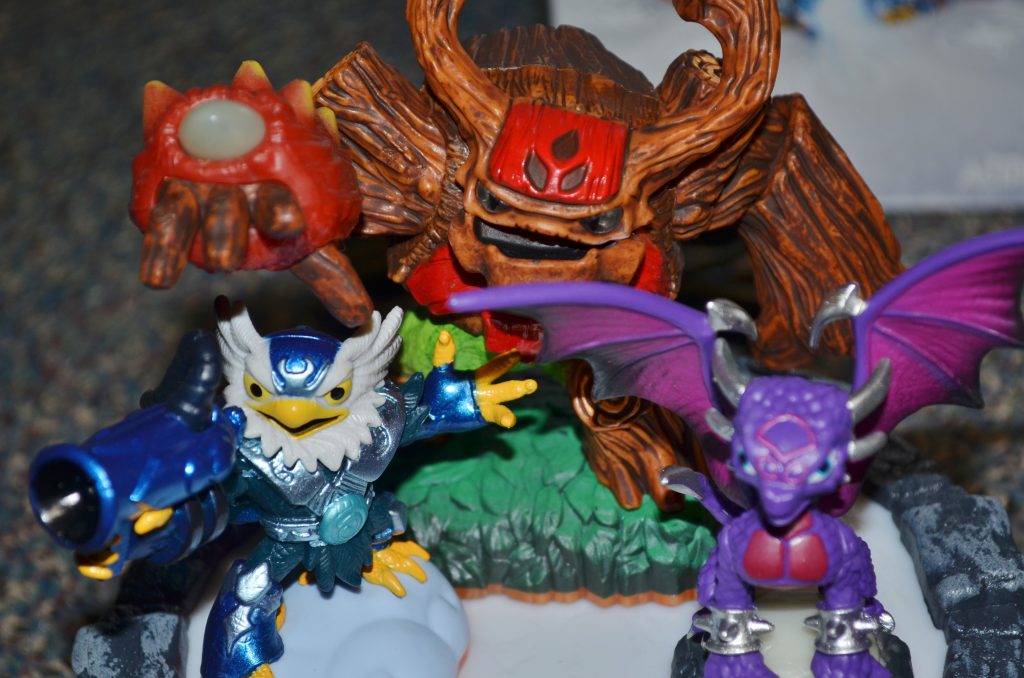 So of course you will want to grow your collection and purchase extra figurines so that you have access to even more powers and traits to use during the game! Below you can see the figurine on the portal and then the same character in the game:

Pretty cool right? This game hooked my husband immediately but is geared for ages 6+. That's the perfect age range. My son is quite a bit slower at coordination and doing games like this so I'm guessing he would probably do better by the time he is 7 years old but my nephew is 5 and a video game whiz and he will just LOVE this.
I love that the game gives you the entire history behind the Skylanders Giants and will walk you through the entire process of what you have to do next. It is extremely easy to play because they give you the directions as you go. I definitely recommend this game for your little (and big) gamers – it's a lot of fun and really takes some strategy to play because of the different powers and figurines. You can find the Skylanders Giants Starter Pack here.
Disclosure: I received the above product to use in order to form my own opinions. All opinions are my own.