Gears! Gears! Gears! Motorized Spin & Glow Building Set Review
This post may contain affiliate links, view our disclosure policy for details.
I have to say, this is the BEST Gears! Gears! Gears! building set that I've ever used! It is the Gears! Gears! Gears! Motorized Spin & Glow Building Set by Learning Resources and a big KUDOS to them for making such an awesome product. I have used other toys in the Gears! product line and this is by far the best in my opinion. It has all sorts of bells & whistles with it! I'm talking flashing lights, glow in the dark stickers, slinkys, and even a remote control! And the best thing? It's EASY to build and it actually stays together and works like it is supposed to! Don't all the bright colors just make you happy?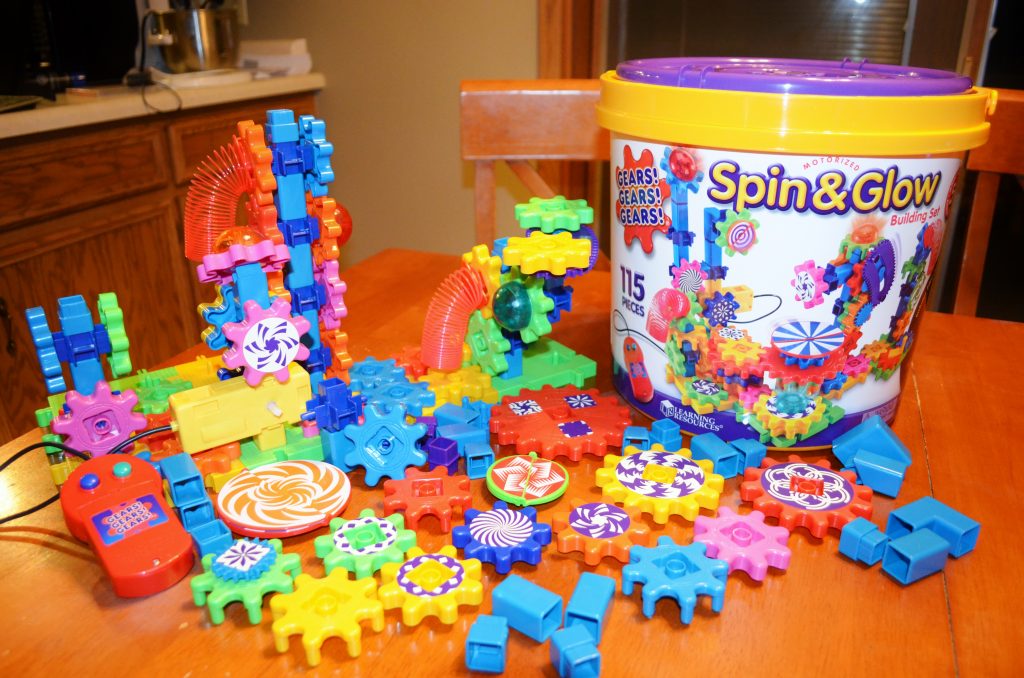 It comes with 115 pieces (3 AA batteries not included) and all of the pieces easily go into the large plastic storage bucket which has both a lid AND a carrying handle. The lid doesn't snap down onto the top of the bucket but the bucket is so wide that it would be awfully hard to tip over and spill out.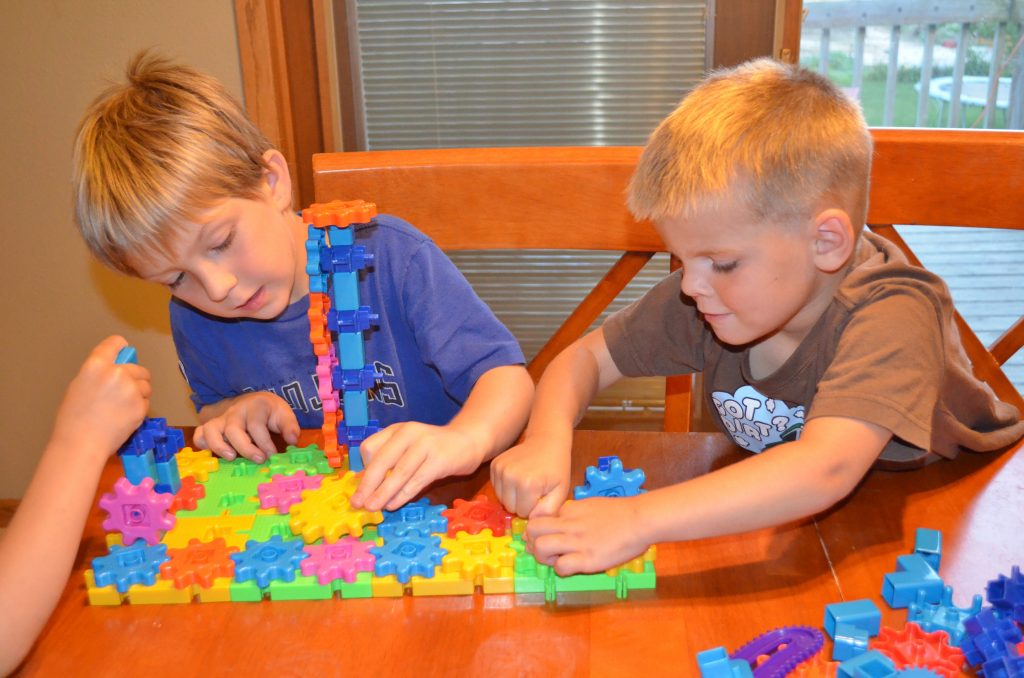 I first decided to open it when we had guests over and both the preschoolers and the elementary aged kids loved it! They immediately gathered around the table and sat down to build one big contraption together. They spent the rest of the evening there until it was time to go home. And my kids woke up the next morning and headed straight for the bucket! My 6 year old is really drawn to the fact that he can move the gears around every time and every time he can create something new. It's the great "cause and effect" motivator that gets 'em every time!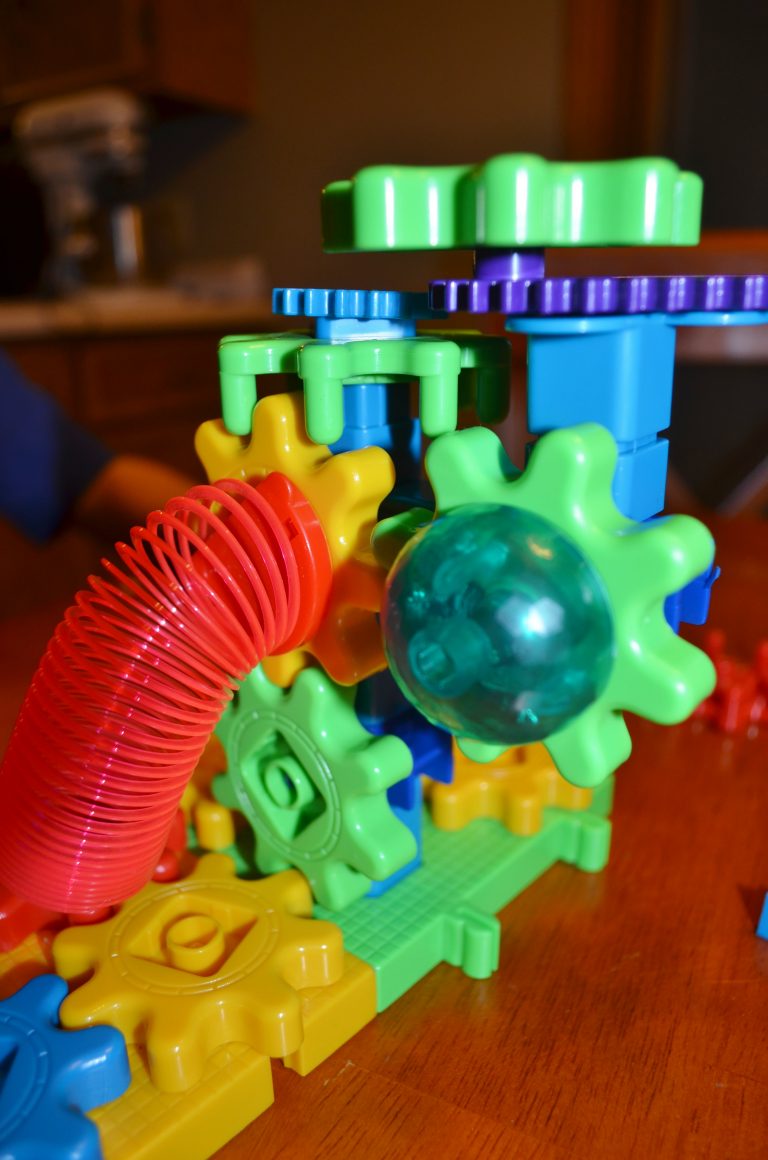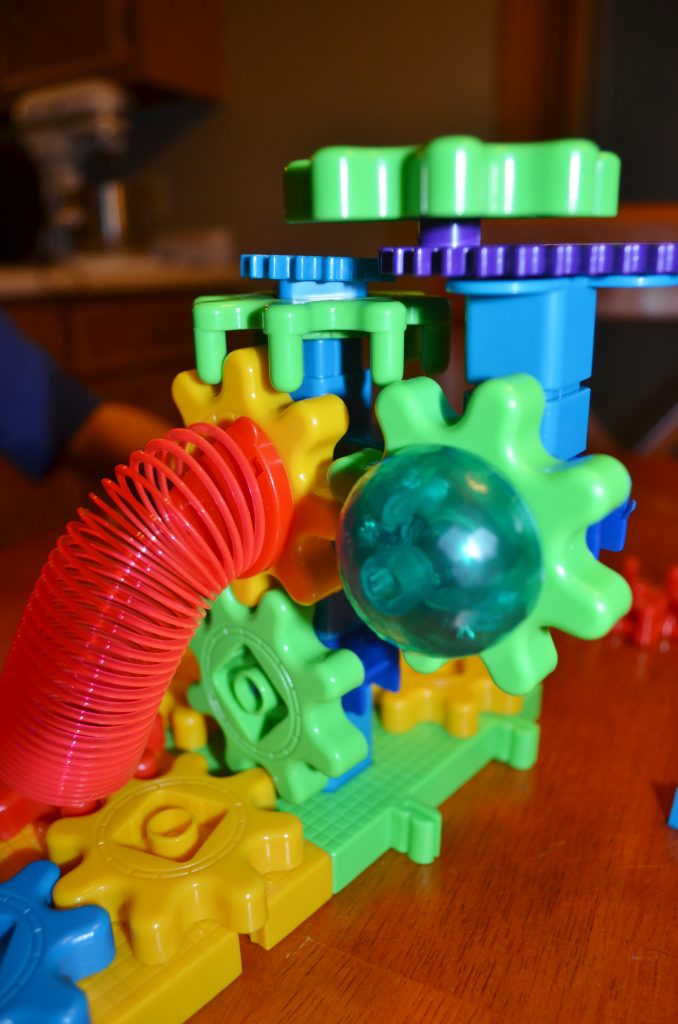 It includes 3 flashing light "bubbles" which DOES have an on/off switch which I REALLY appreciated so that my kids don't constantly run out the batteries!!! I can't tell you how thrilled I was when I realized that there was an on/off switch on those lights! (The button cell batteries inside these bubble lights ARE included.)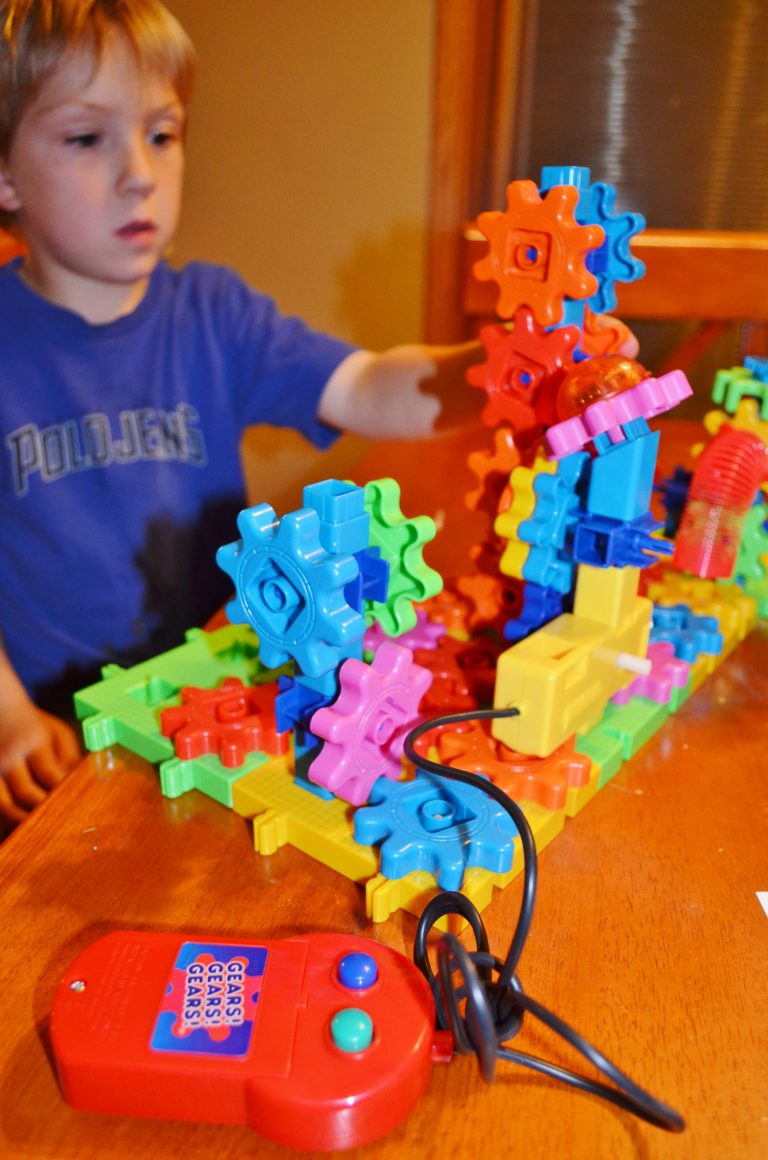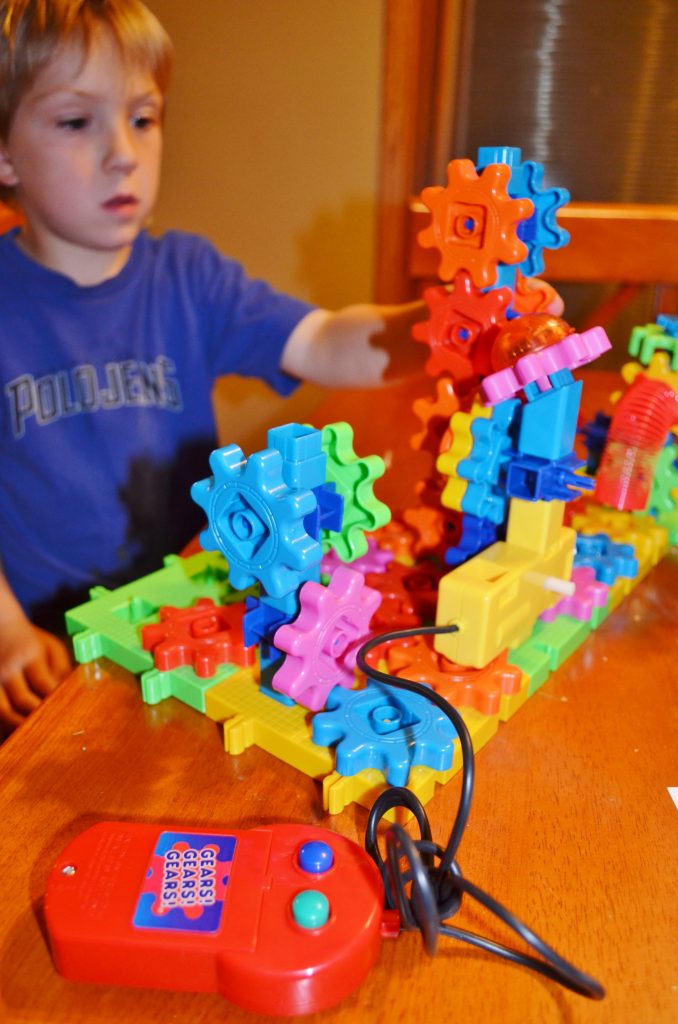 Here you can see that also included in the set is a simple two button remote control set up. It requires 3 AA batteries (not included) and is incredibly easy to operate as there is just two buttons which is ideal for kids of all ages and ability. In fact my 6 year old unscrewed the battery compartment and set up the remote himself. The gear pieces are very durable so they would certainly do well in a classroom setting as well as for use at home. You can see all of the details for the Gears! Gears! Gears! Motorized Spin & Glow  Building Set here.
I also did a video review so that you can see this awesome product in action both with the lights on AND in the dark!
Disclosure: The above product was provided for me to use. No compensation was received. All opinions are my own.