Preschool Pretend Play Ideas -Easy Ideas for Imaginative Play
This post may contain affiliate links, view our disclosure policy for details.
I am a big supporter of easy ideas for imaginative play. It really helps the children think outside of the box, and explore creativity. It also enhances their social development as well. Below are some simple preschool pretend play ideas.
With all the TV shows & video games out there today, imaginative play is decreasing so quickly. There are SO many easy ideas to spark creativity, the possibilities are endless!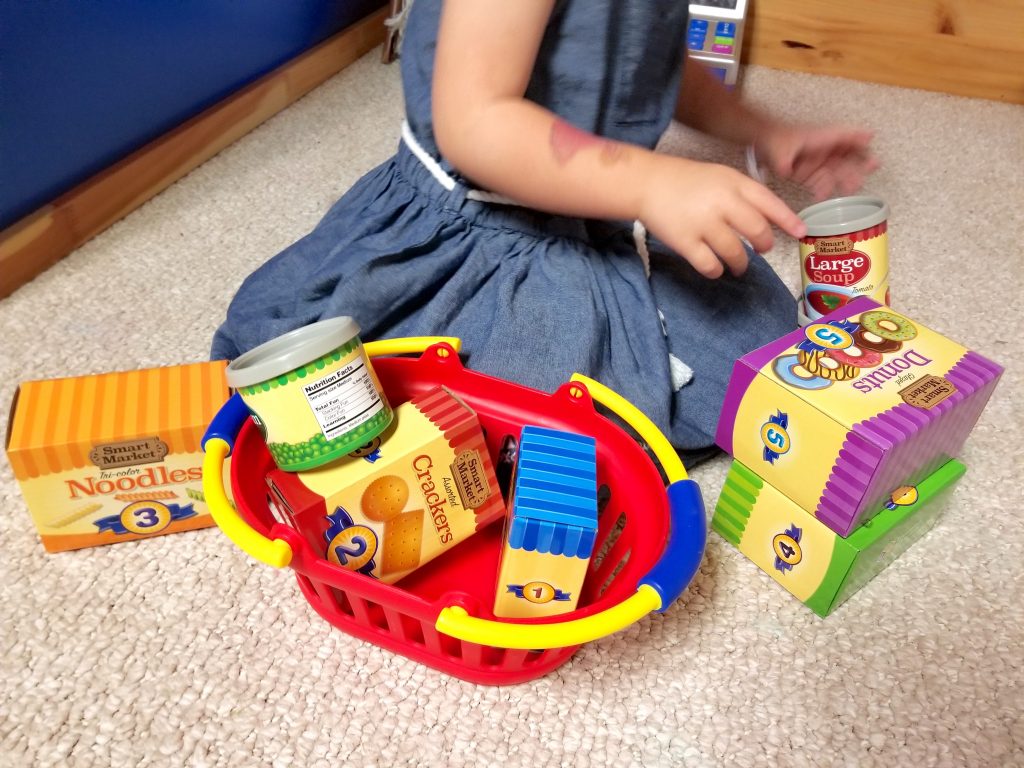 When my boys were little it seemed that imaginative play was pretty non-existent. Getting them to dig deep into their creative brains seemed a little harder for pretend play. But when my daughter came around that is pretty much ALL she does! It's funny how kids are so different!
Everyone is wired differently, so I really like to have a wide variety of imaginative pretend play toys and games to reach each kid on their level. From camping to fishing, barber shop, vet, house and shopping – there is certainly something for everyone!
Simple "imaginative play" center ideas:
Wear hats- all different sorts of hats! Fireman hats, construction hats, princess hats, cowboy hats…..Pretend you're a different person with each hat you put on!
Pretend play rugs– My kids LOVE their rug with streets drawn on it. You can make up all sorts of new stories to act out!
Play kitchens– this has got to be one of my favorite ways to let kids go have fun with their imagination. They can bake cakes, cookies, cook breakfast, serve dinner, have picnics, etc.
Camping in a fort or tent! Make a fort with blankets, or put up a tent and go "camping"! What kinds of animals will they find on their trip? Is it cold, hot, rainy?
Use cardboard boxes! You can use cardboard boxes for just about anything- building houses, train stations, blocks, robots, horse stables, cut out a circle for a car wheel, treasure chests….
Go "Fishing". We actually tied a small rubber frog on the end of a real fishing pole so my son could cast it into the yard (or the neighbor's yard!) and "catch fish".
Play doctor. Buy a little doctor kit– or make your own! This is another imagination play game that most kids love!
Dress-up. Bring out your old clothes. Head to the thrift store and look for uniforms and fancy dresses!
Bring out a bunch of shopping bags and "go shopping!"
Pretend you're at a circus or petting zoo! Grab all the stuffed animals in the house that you can find and line them up! Do acrobatic acts, sell cotton candy, or ride an elephant!
Highly Recommended Pretend Play Toys:
Popular Pretend Play Posts: