Ripley's New Book Eye-Popping Oddities: Reading Corner
This post may contain affiliate links, view our disclosure policy for details.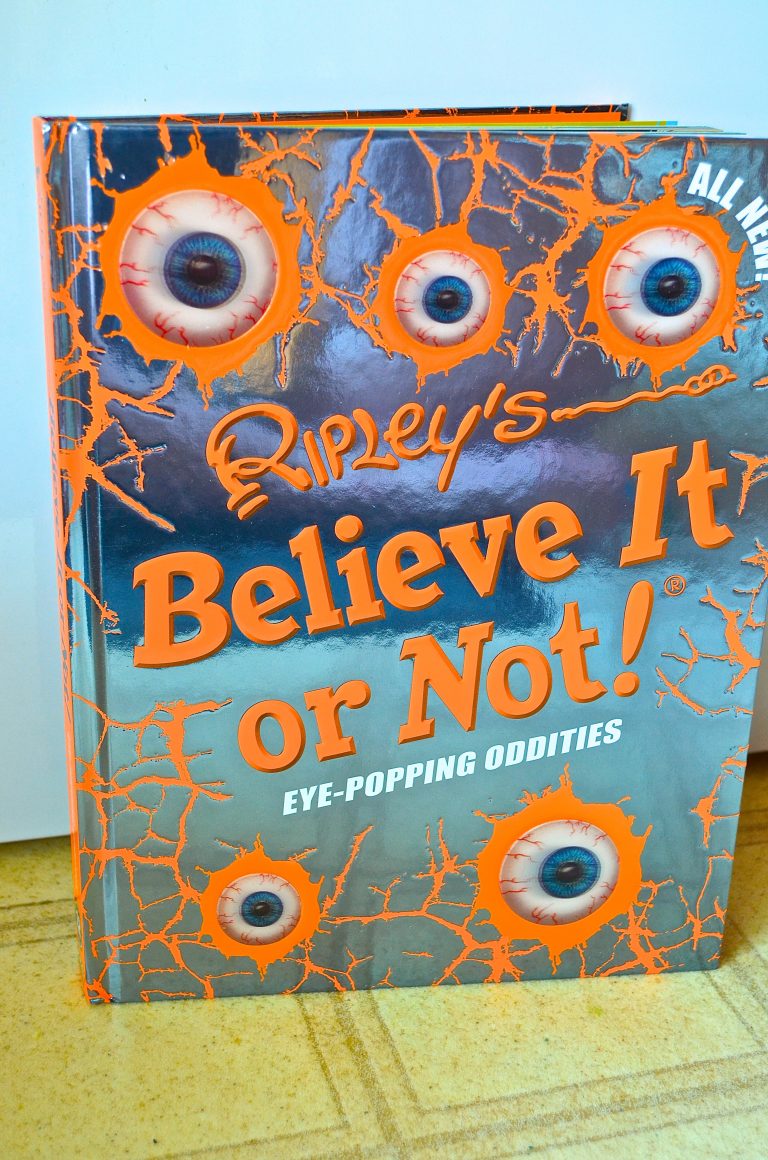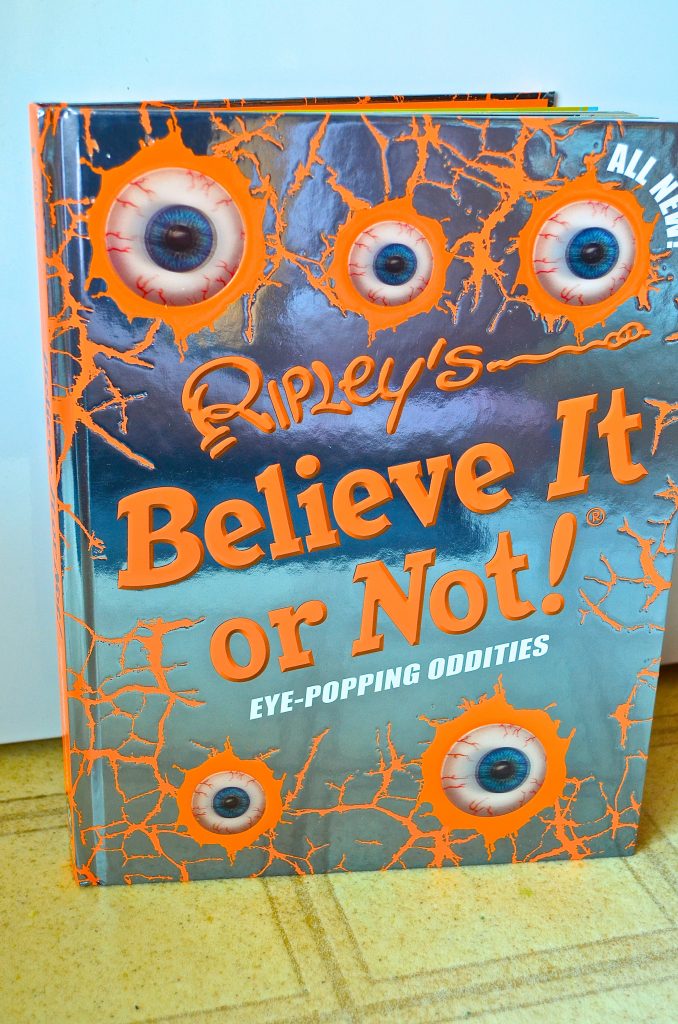 It's HERE!! The newest Ripley's Believe it or Not! Book: Eye Popping Oddities. My kids are just NUTS about these books – like absolutely crazy about them. All they have to do is walk by ANY Ripley's book in any bookstore or library and they are immediately begging for any that we don't have at home. My recommendation? If it says Ripley's on it – just buy it. It's good. It's 100% verified. It's guaranteed to shock you, give you the willies, and to amaze you! And it's perfect for even the most reluctant readers.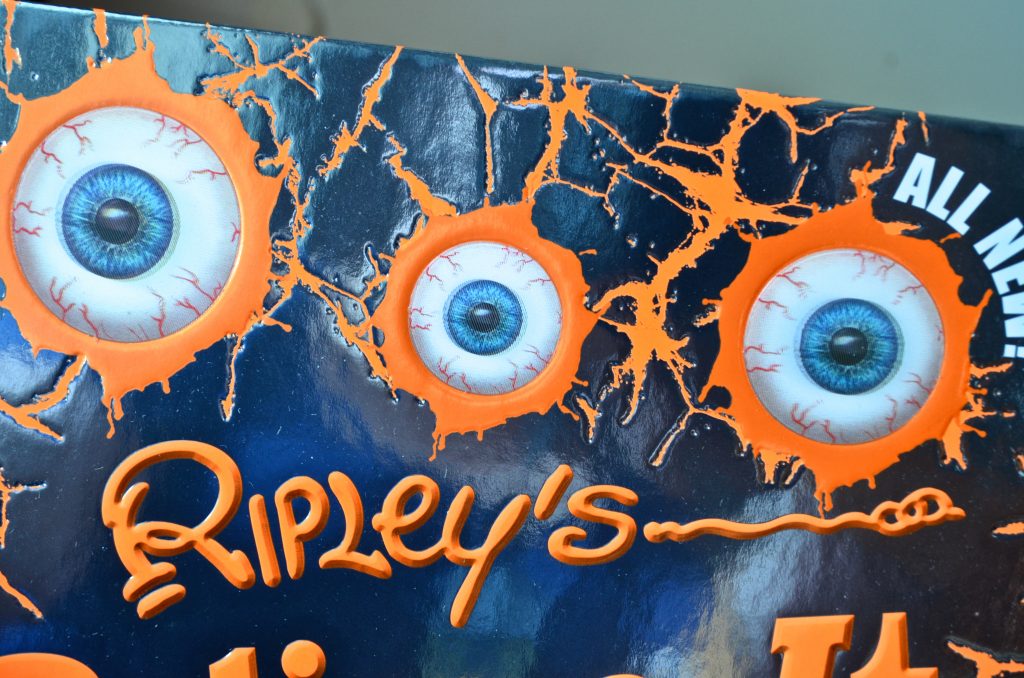 When I opened the box my book came in I thought that the eyeballs on the front of the book were a 3D raised plastic – but they are venticular! It LOOKS like these eyeballs are popping right off of the book! It definitely threw me for a loop!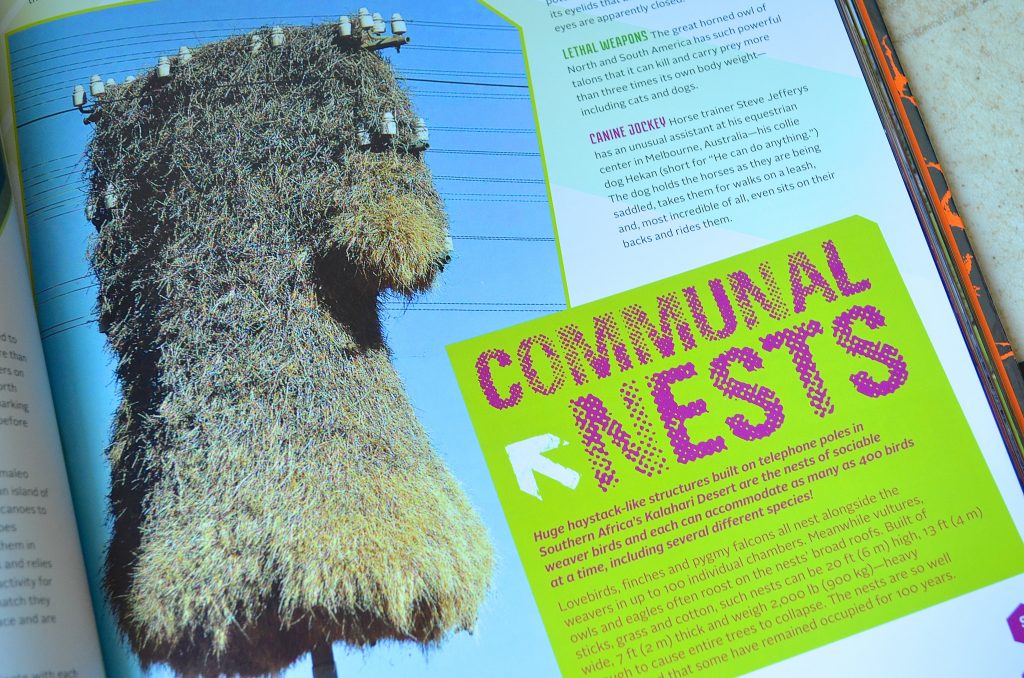 The cool thing about Ripley's is that it's not only super wild crazy but it's highly educational. I can't tell you how many times we've been somewhere and my son has some bizarre fact he read in a Ripley's book. Although I've seen just about all of them the Eye Popping Oddities book had so many more crazy things I had never seen before! Like this crazy haystack bird's nest! YES I said it's a birds nest!! And not only that but a nest for birds from lovebirds to falcons and vultures! Crazy right?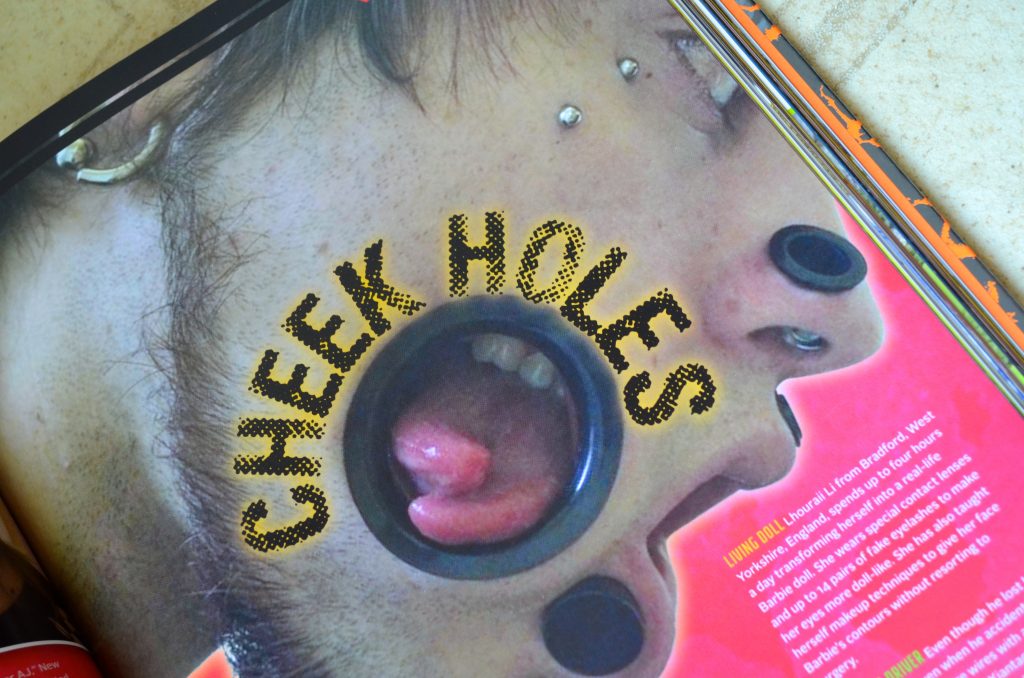 My boys, being 100% boys, love the weird body facts and grotesque things. I couldn't stop looking at this strange cheek holes this guy made. The craziest thing is that he started his piercings at age 13! On the flip side it does open up conversation with my boys about how to act if they were to meet someone with these strange holes!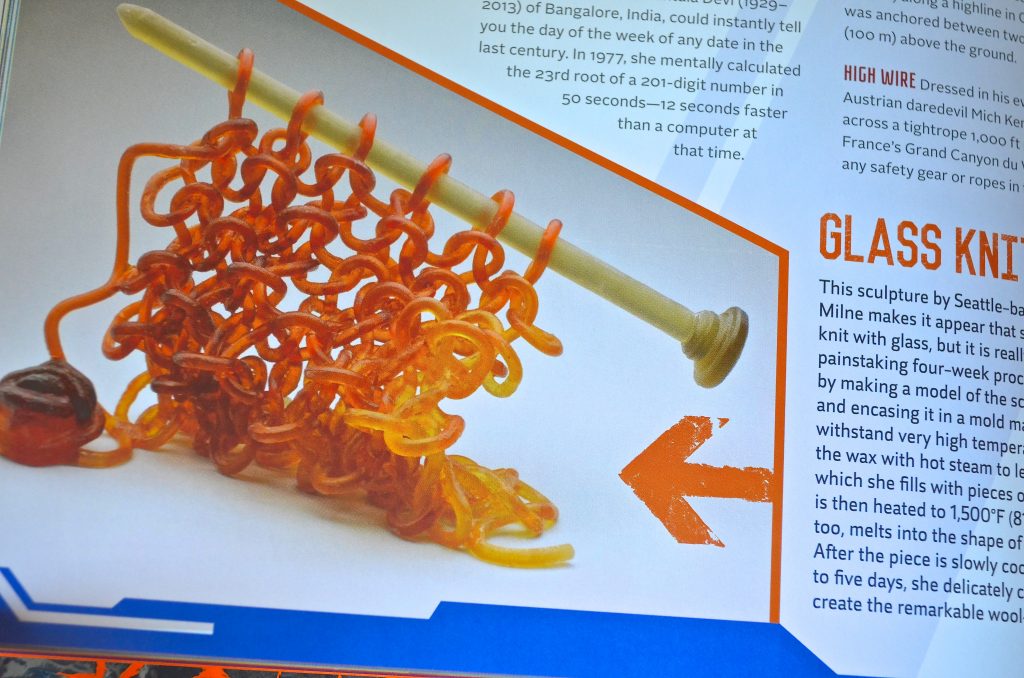 But Ripley's isn't just about gross weird body or nature facts. It has also taught my kids to appreciate various forms of art like this stunning knitting glass sculpture! Can you imagine creating this? Talk about patience!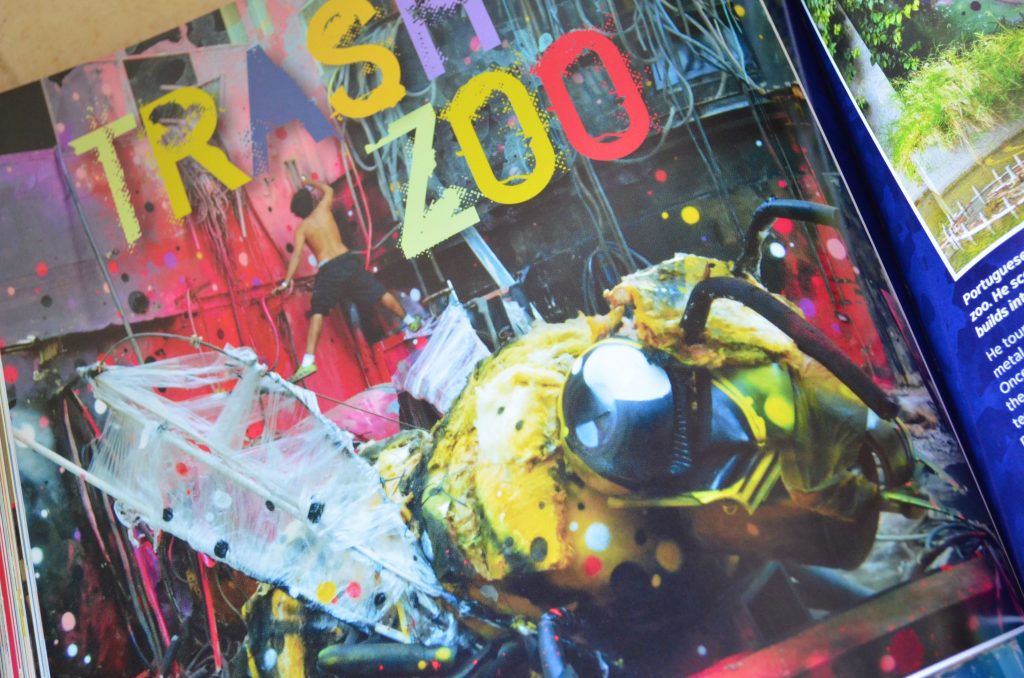 My oldest son especially loves creating trash into treasure. Sometime he stores TOO much trash! But he is fascinated by these amazing sculptures and artwork that are created from recycled other people's junk. The new Ripley's Eye Popping Oddities book goes above and beyond – I wouldn't expect anything less from Ripley's. My entire family really loves their stuff. The books, the museums, everything! Our personal family goal is to visit every single Ripley's in the USA! We've only been to 5 so far but you can bet they won't be our last!