Family Healthy Snacks & Creativity Fun Night
This post may contain affiliate links, view our disclosure policy for details.
It's almost time for us to move!! In 2 days I'll be headed off to BlogHer and from there I'll be headed to our new home in Iowa! What an incredibly busy week we have ahead of us!! Although it's easy to get lost in the craziness of our move I have been very careful not to leave the kids out of our planning!! Although we have lots to do I have been planning short frequent breaks with the kids to do something fun and structured. Since the kids have been snacking more the last week we decided to buy several Del Monte fruit cups (that we let the kids pick out!) and have a family art session! It would be cool to grab the movie The Diary of a Wimpy Kid too for an inexpensive family fun night before the school year starts!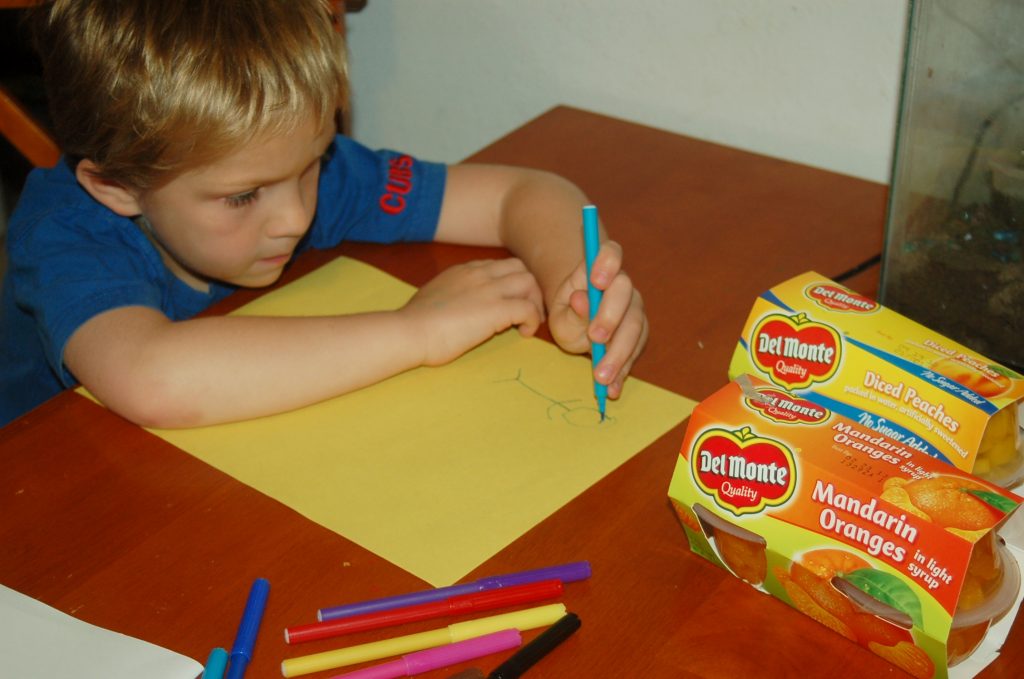 My husband just LOVES The Diary of a Wimpy Kid and is super excited about the new movie coming out soon – in fact he even bought our kids The Diary of a Wimpy Kid t-shirts! Now you KNOW he's a teacher! 🙂 So in true fashion we decided to all sit down and draws pictures of ourselves to hang in our new rooms when we move! I had pretty much packed everything except for one pack of markers and a couple pieces of construction paper so the kids got to pick out their paper too!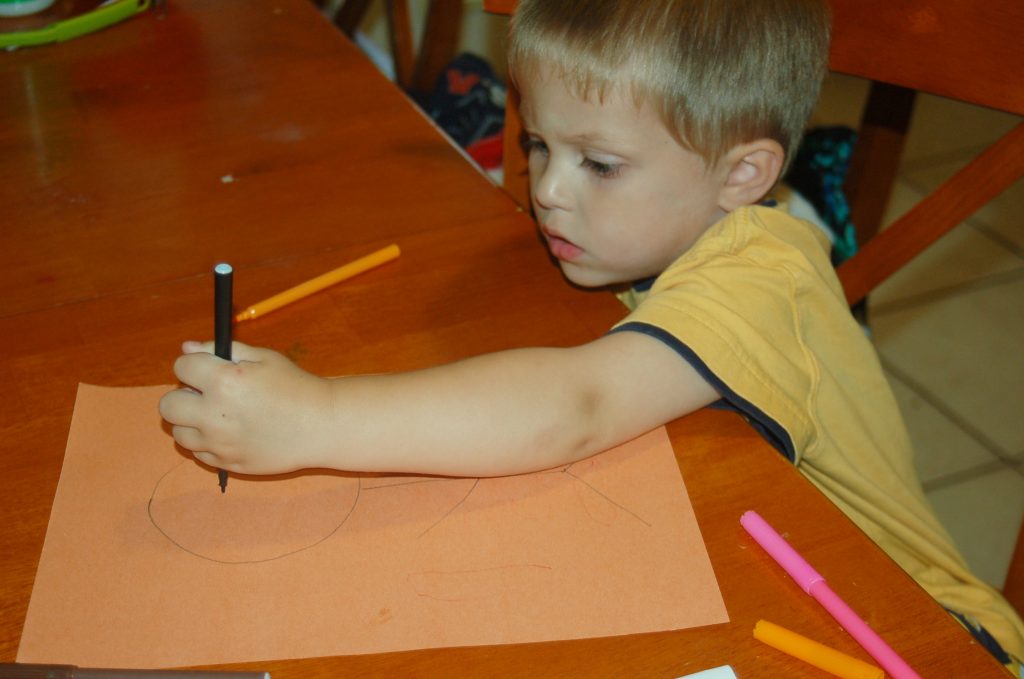 My little guy had a little bit harder time so I helped him draw the stick figure (hey – I'm not much of an artist!) and let him draw his own face and hair! After a while he decided he needed to draw a chin on his stick guy too!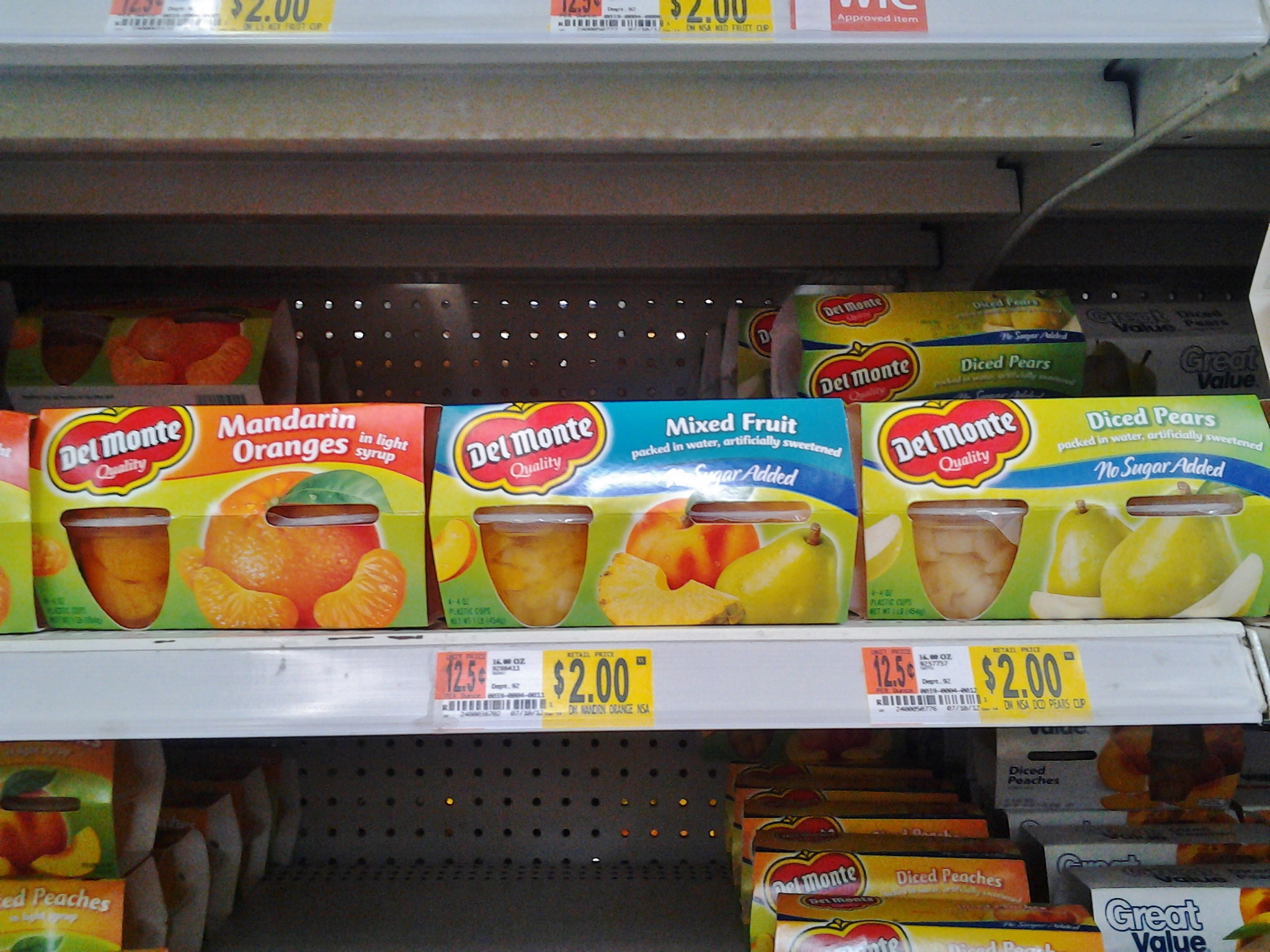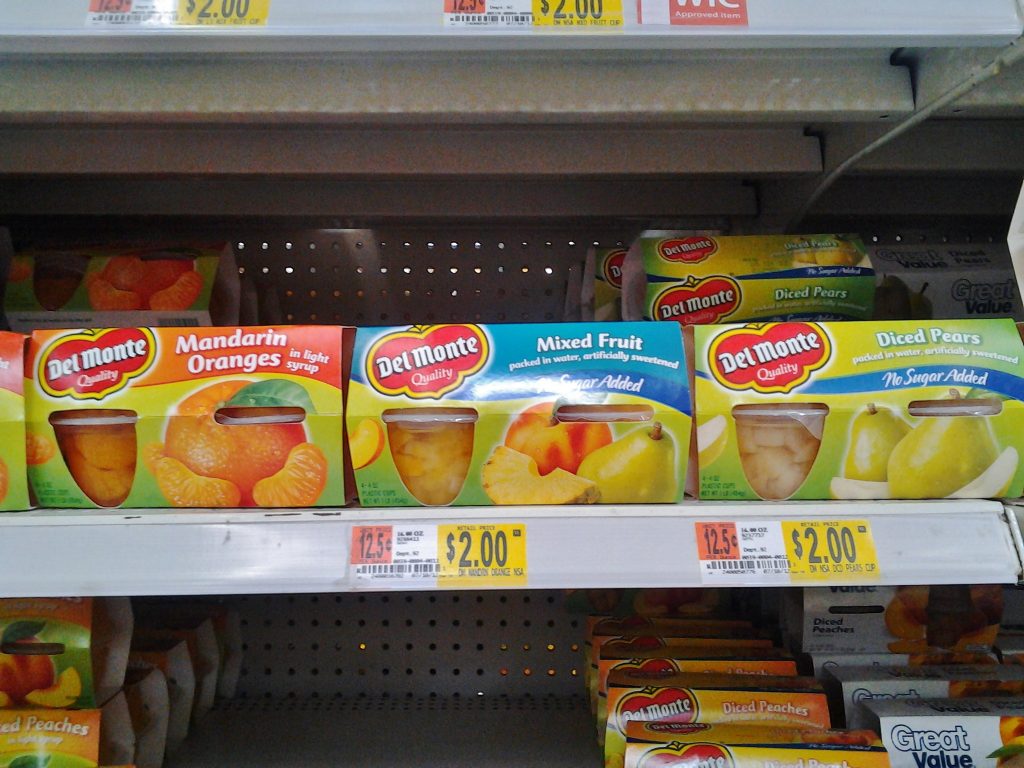 My Walmart always seems to be selling out of fruit cups quickly so they must be quite popular!! I knew my oldest son is totally addicted to Mandarin Oranges so we got some of those.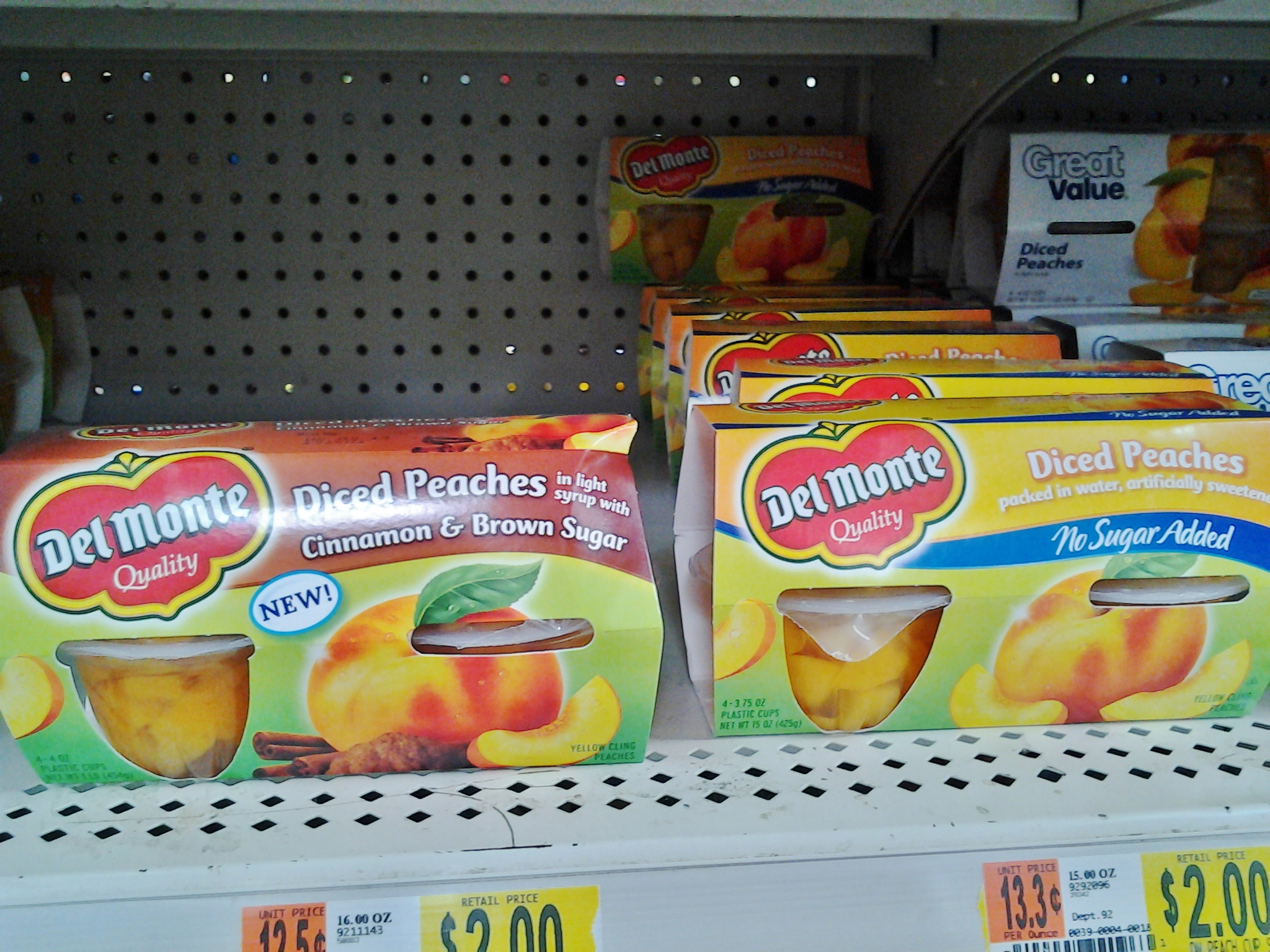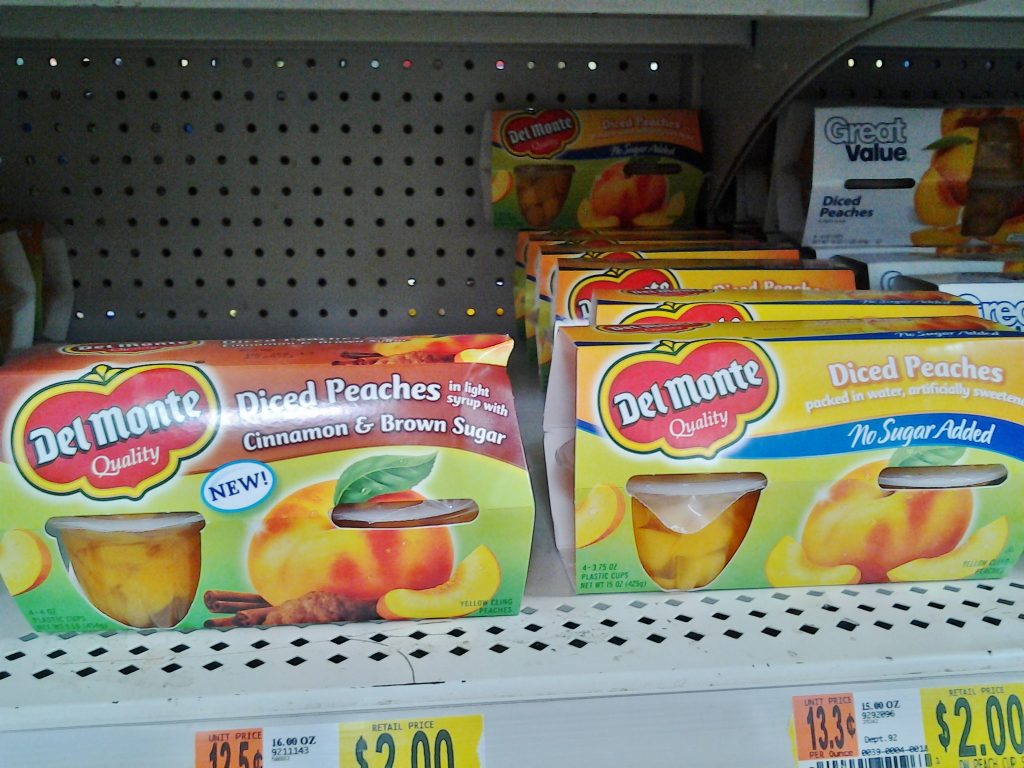 As much as I love the Diced Peaches with Cinnamon & Brown Sugar I went with the "No Sugar Added" fruit cups since I knew the kids would be eating them. Oddly enough my son will see that there is "no sugar added" and ask for that one! I must have taught him well! 😉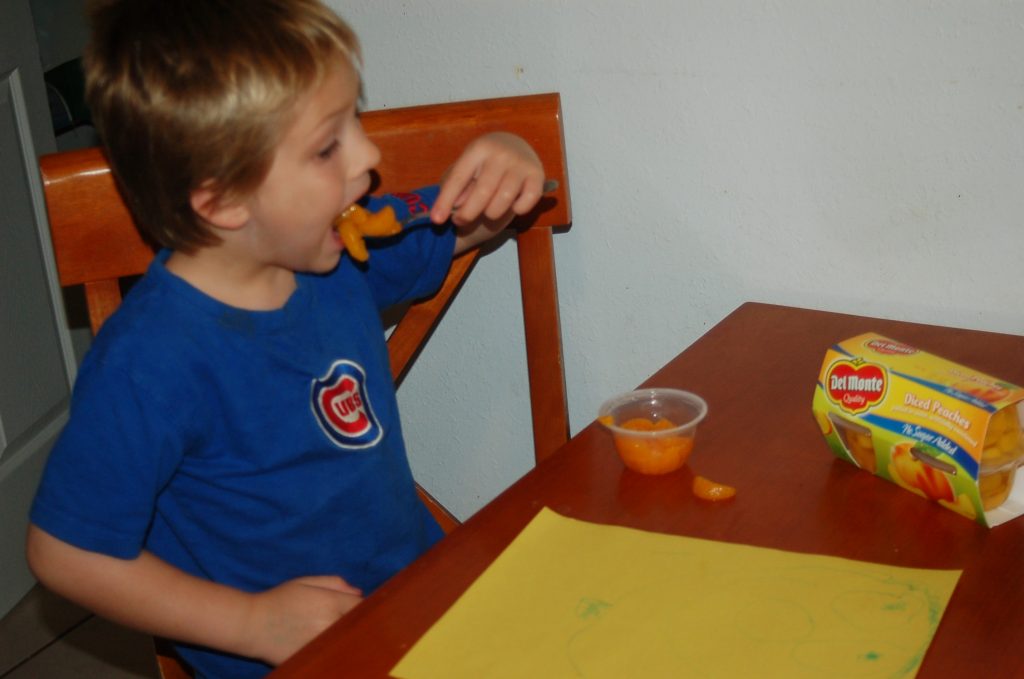 Being typical boys, they are pretty much always hungry! I'm in SO much trouble when they get older!!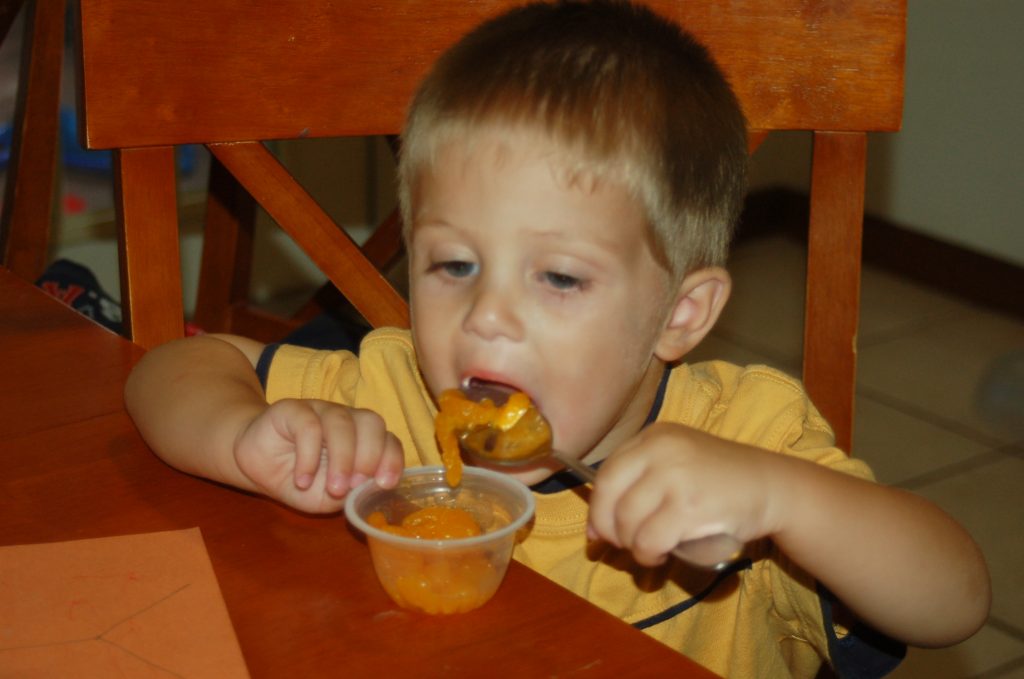 The boys took a snack break while they were working on their portraits.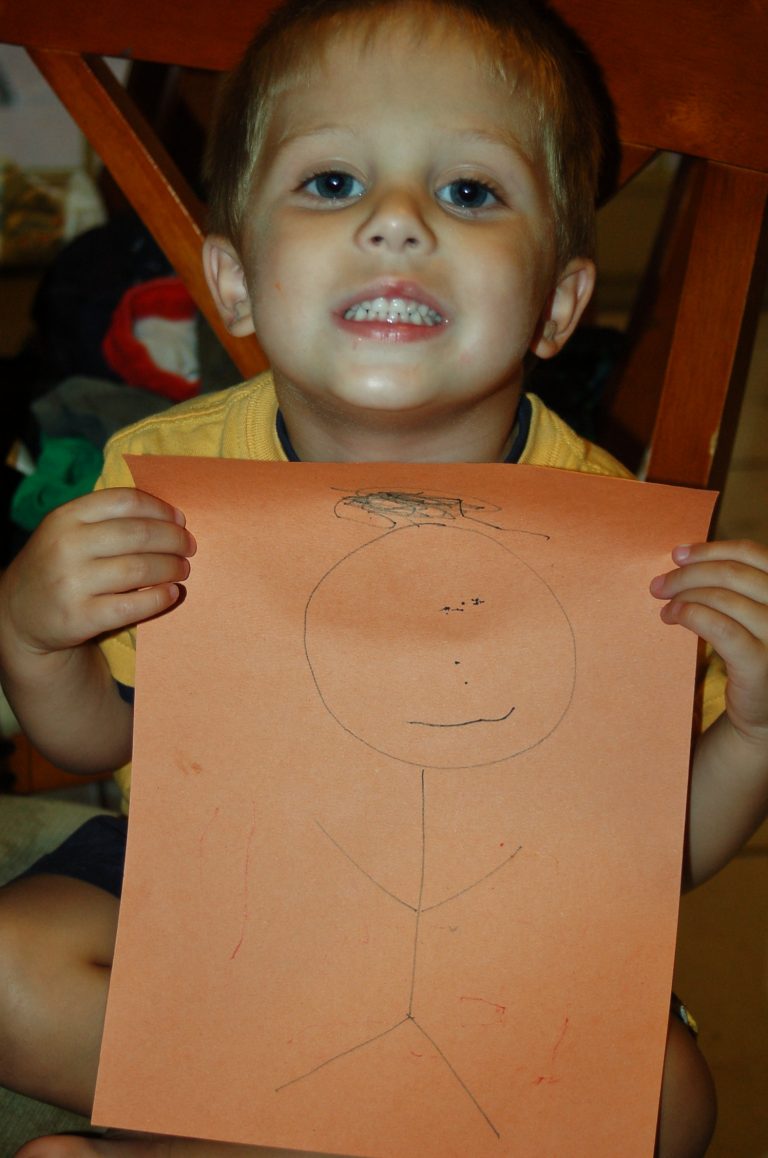 Aw! Check out my little guy's picture – this was before he drew an extra chin on there! 🙂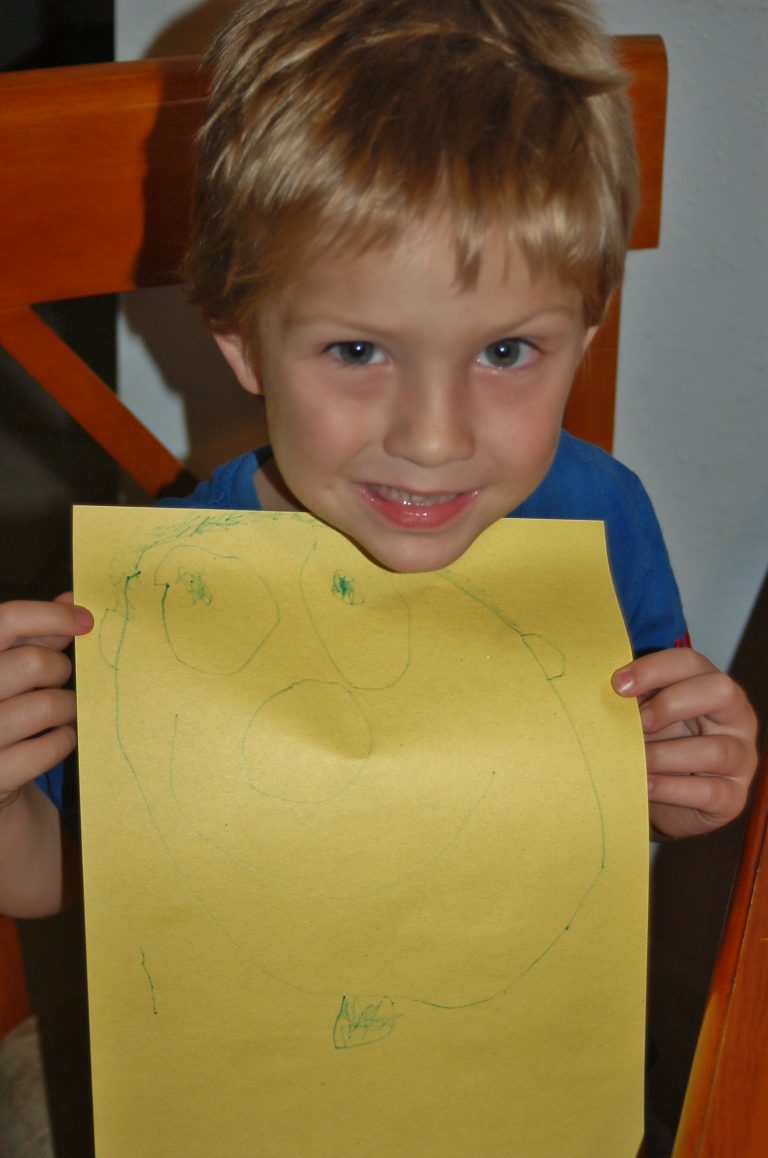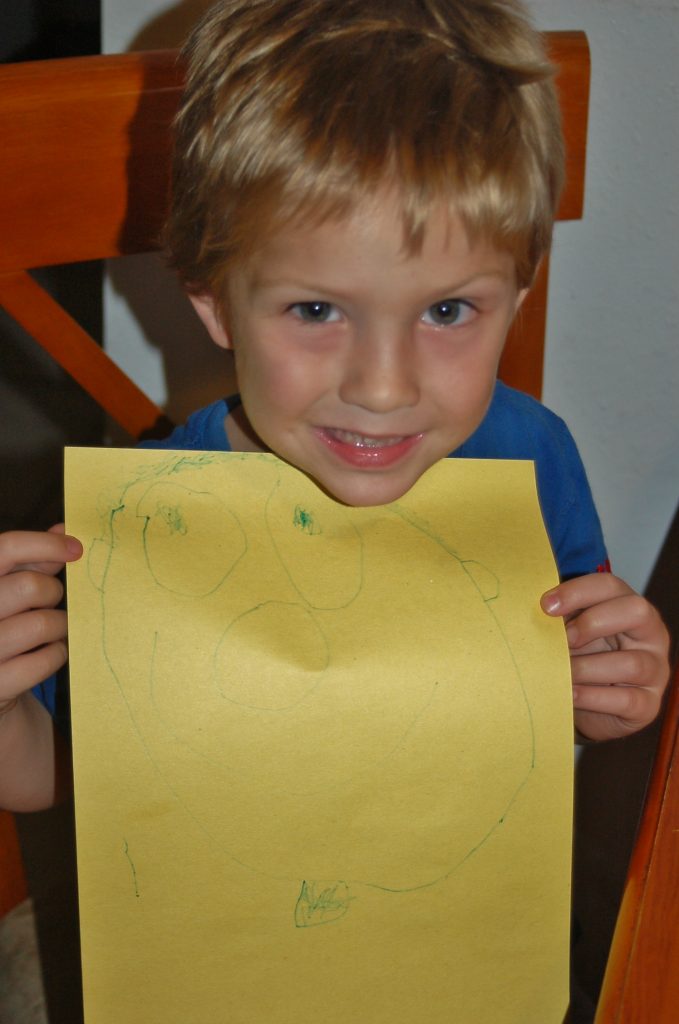 I was so proud of how well my older son did on his picture! It wasn't a typical stick figure at all! Plus he even added on ears (and a chin!). We've worked VERY hard with him on his fine motor skills so watching him draw so artistically really makes me proud of him!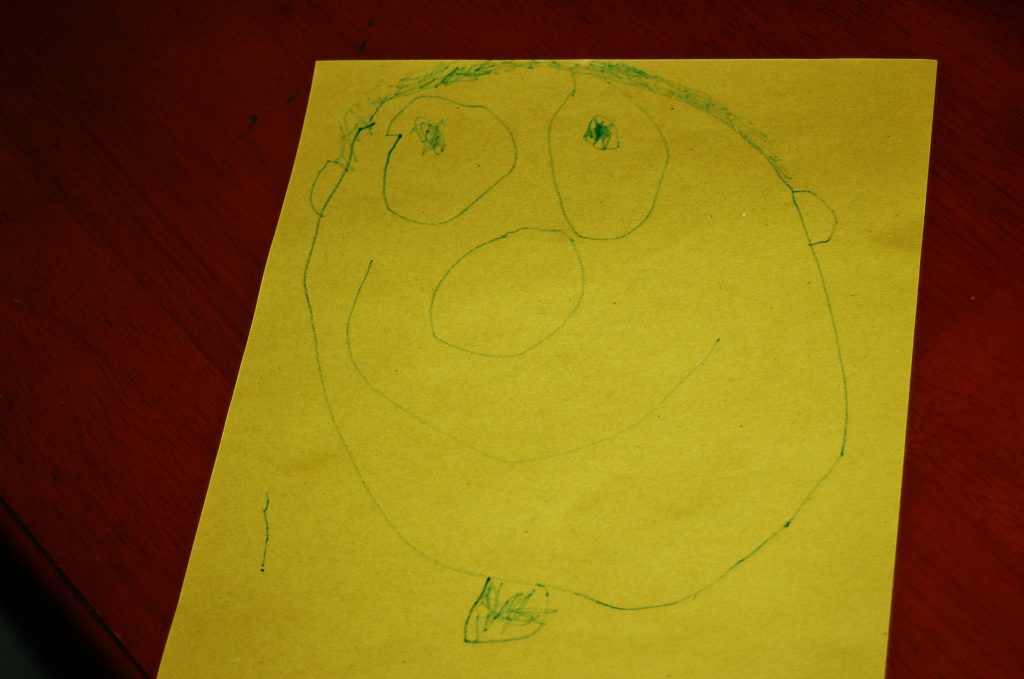 Here's a better photo of his picture. Not too bad huh? 🙂 It looks more like the cartoon character from The Diary of a Wimpy Kid!! I was pretty impressed for a 5 year old!
Disclosure: This shop has been compensated as part of a social shopper insights study for Collective Bias. #CBias All opinions are my own.