Eye-Fi Wireless SDHC Memory Card Review
This post may contain affiliate links, view our disclosure policy for details.
I had heard of Eye-Fi Wireless Memory Cards a while ago but had never used them. When Best Buy handed me this product at BlogHer this year I was just absolutely PYSCHED to try it out! Not to mention that an 8GB is HUGE! That's about 4000 photos or 3 hours of video! Essentially it's a memory card for your camera that wirelessly uploads photos to your computer automatically. Which means no more manually taking the card out of the camera and going through the whole monkey business of shifting photos onto my computer! Do you KNOW how many pictures I take of my kids, and for products reviews on my blog? Do you have any idea how much time I waste spend uploading photos? A LOT! A WHOLE lot!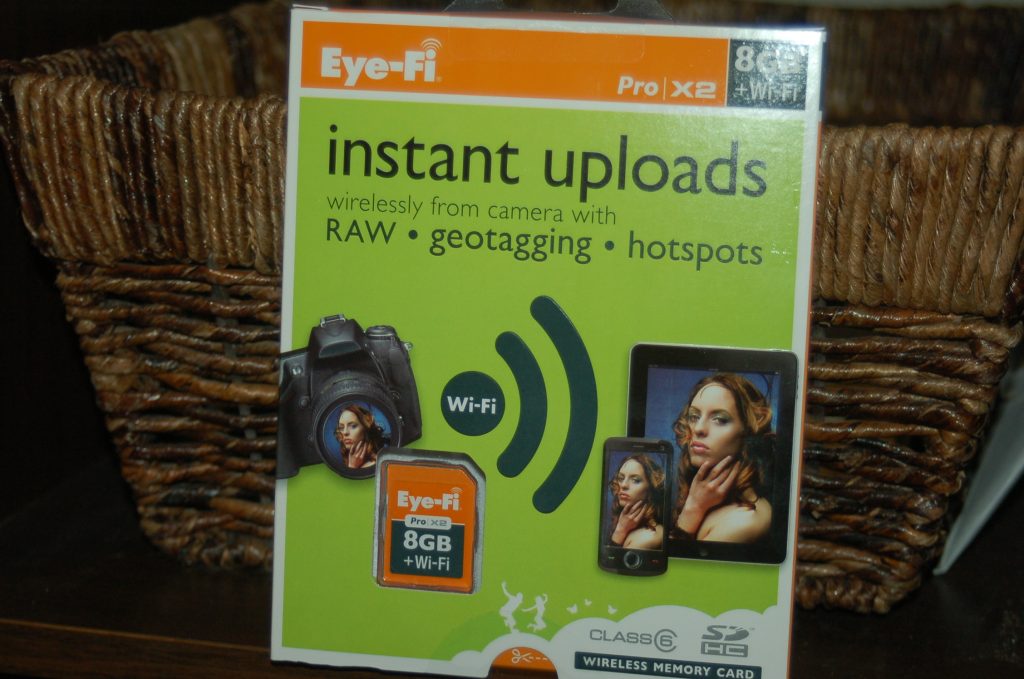 So a few weeks ago my husband and I eagerly sat down and installed the program. You just have to install it the first time to set it up and it was very easy……
….until I realized that my camera was NOT compatible! WAAAHHHH! My trusty old Nikon D50 we have had for about 6-7 years now (which is probably ancient in the digital camera world!) and my camera only holds up to 2GB memory cards. But I'm definitely not giving this away! I'm *hoping* to update our digital camera in the next 6 months or so and will use our Eye-Fi Wireless Memory Card once we do so.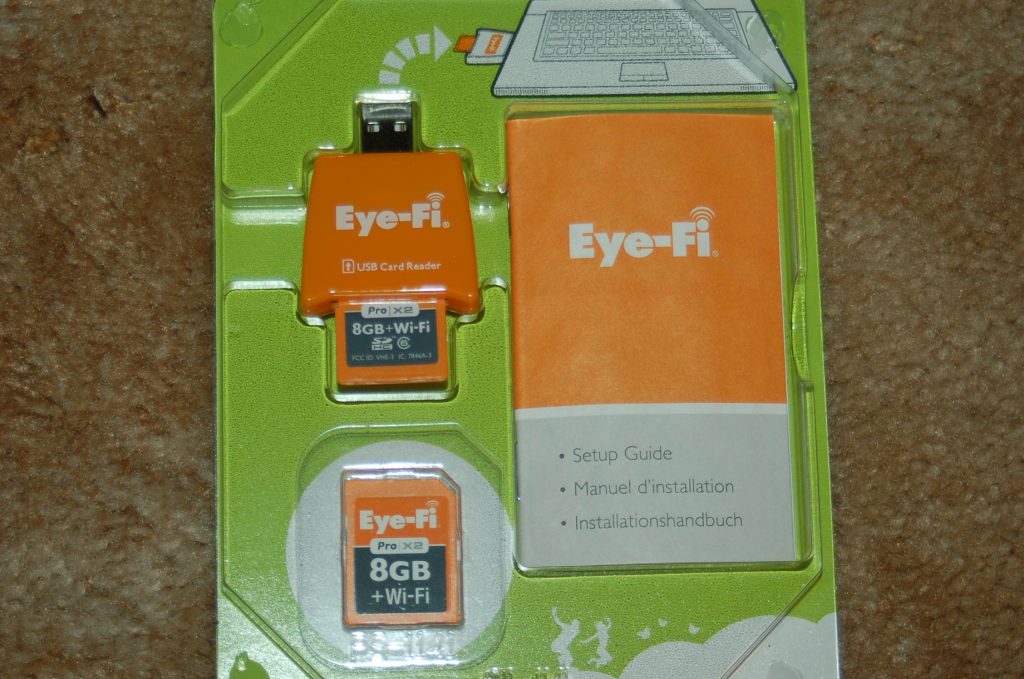 It comes with a simple USB plug-in and the memory card as well as a setup guide. Just plug it in your computer and follow the directions to set up!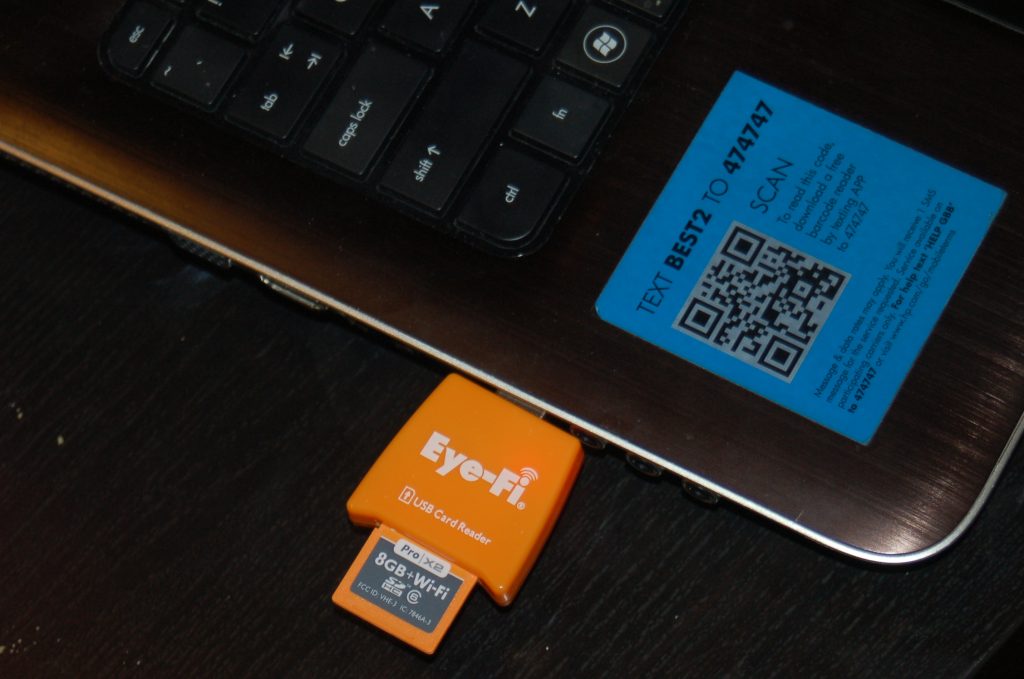 PRODUCT FEATURES
Compatible exclusively with digital cameras, camcorders and computers that support Secure Digital High Capacity memory cards; Note: legacy Secure Digital devices are not compatible.
8GB storage capacity
Stores up to 4,000 photos or three hours of video.
Built-in wireless 802.11b/g/n
For wirelessly transferring photos and videos from your digital camera or camcorder to your computer.
Share on the go
Includes 1 year of free HotSpot access.
Endless memory
Frees space for you after pictures are safely delivered.
Photo location captured
Each photo you shoot will also contain the location of the shot, so you'll never forget where your pictures were taken.
Multiple photo formats supported
Including RAW and JPEG images; upload RAW files, giving you the option of editing your photos like a pro.
Ad hoc transfers
Lets you transfer directly to your computer without a router or Internet connection thanks to ad hoc capabilities. No cables for effortless use.
Disclosure: I have not received compensation but did receive the product featured.