Our Celebration of 100 Years of Magic Disney on Ice
This post may contain affiliate links, view our disclosure policy for details.
As you know last week we spent the holiday week in Colorado with my sister and on our drive back to our home in Iowa we made a very very special stop with our kids for an evening of fun. In Des Moines we went to the 100 Years of Magic Disney on Ice event! It was a complete surprise to my kids! Not only were they relieved to get out of the car but they were THRILLED to see their favorite Disney characters. They have been really missing Disney World and Mickey since we moved up here from Florida a few months ago! I know there were several other Disney tours going on such as the Rockin' Ever After and Princess Wishes, but I knew my boys would love the 100 Years of Magic! Not to mention that it was nostalgic for me since I grew up near Disney and went every year!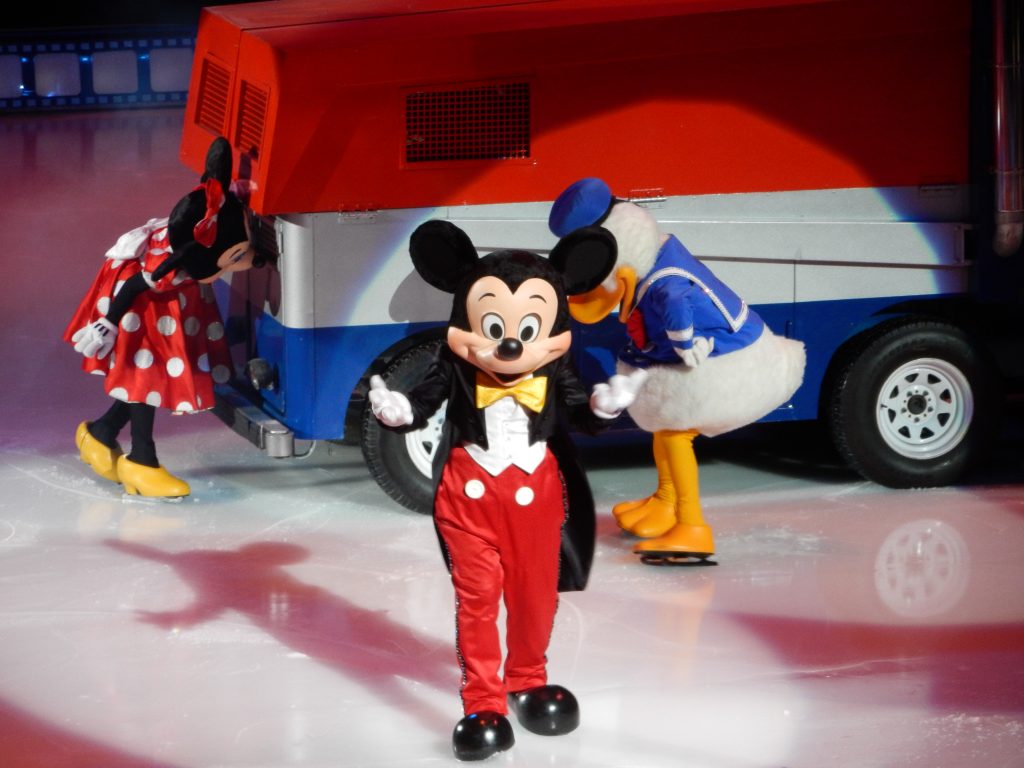 As with everything Disney does it was amazing! Of course you know that Mickey was the first one to come out! Everything was just perfect throughout the show. Not only was there the aura of excitement from everyone's favorite characters but there were tricks, fireworks, people coming from the ceiling, and TONS of characters around the edges of the ring waving and shaking hands with the kids in the front. It truly was magical.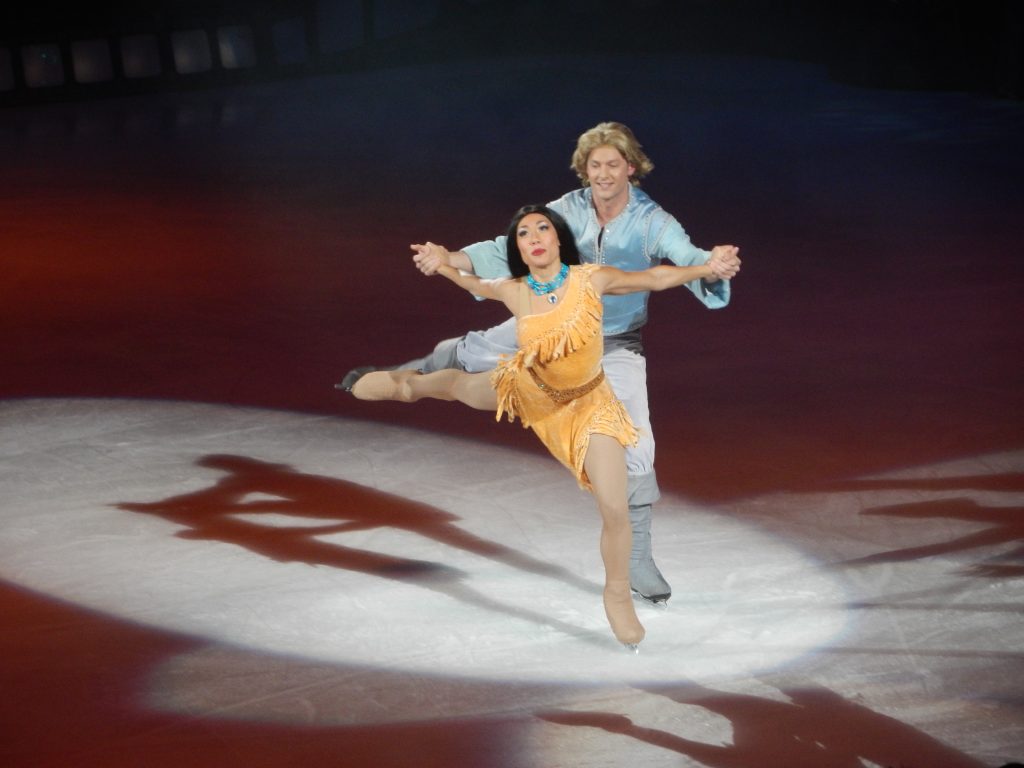 Remember Pocahontas? I had completely forgotten about this Disney movie! There were classic Disney characters as well as the newer ones like The Incredibles. It was very cleverly done since some of their characters can do super-hero things! I was very impressed with the ice skaters – throughout the entire "princess" section of the show there were flips, throws, and all sorts of amazing technical tricks that I don't know the name for but like watching!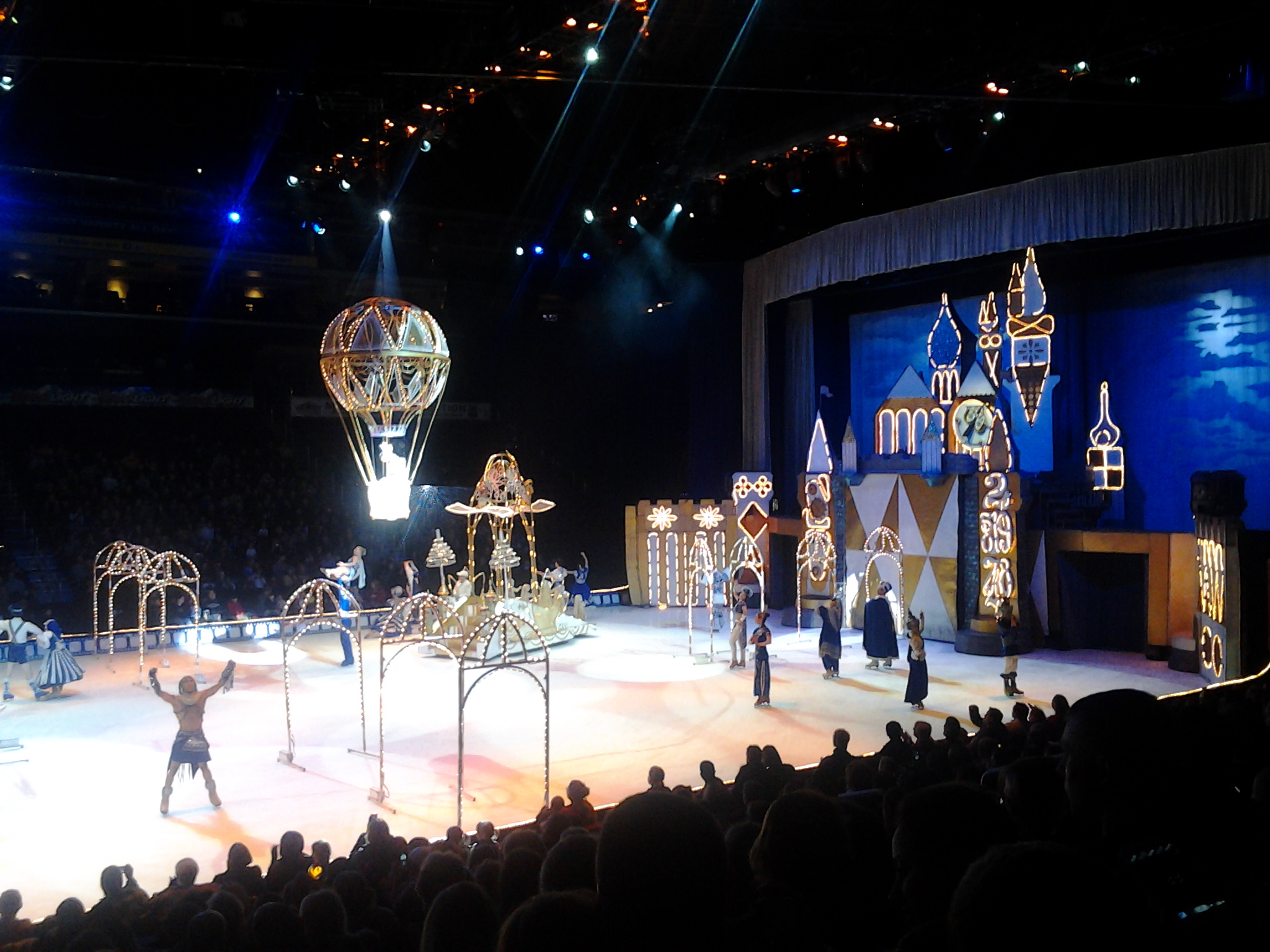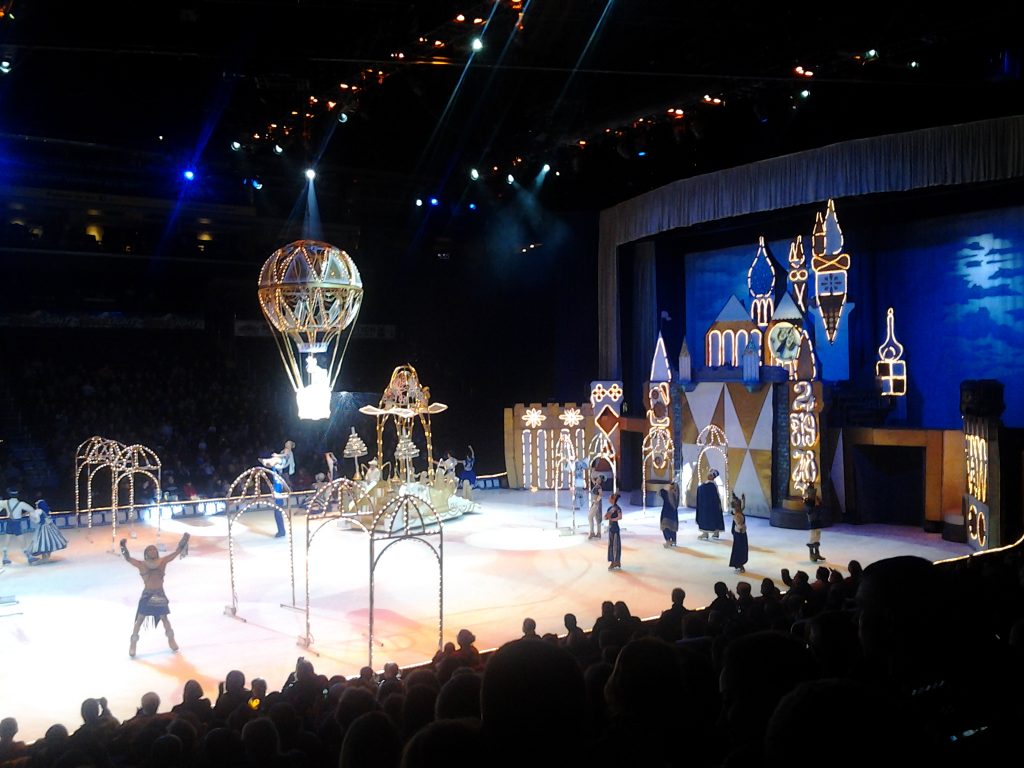 And I had to laugh when we realized that "It's a Small World" came out because my husband and I were just talked about it before the show started. BUT it was VERY well done. They had different countries represented, all dressed in that country's style, and the "It's a Small World" music that went along with it also reflected the musical tone from that country – it was very neat!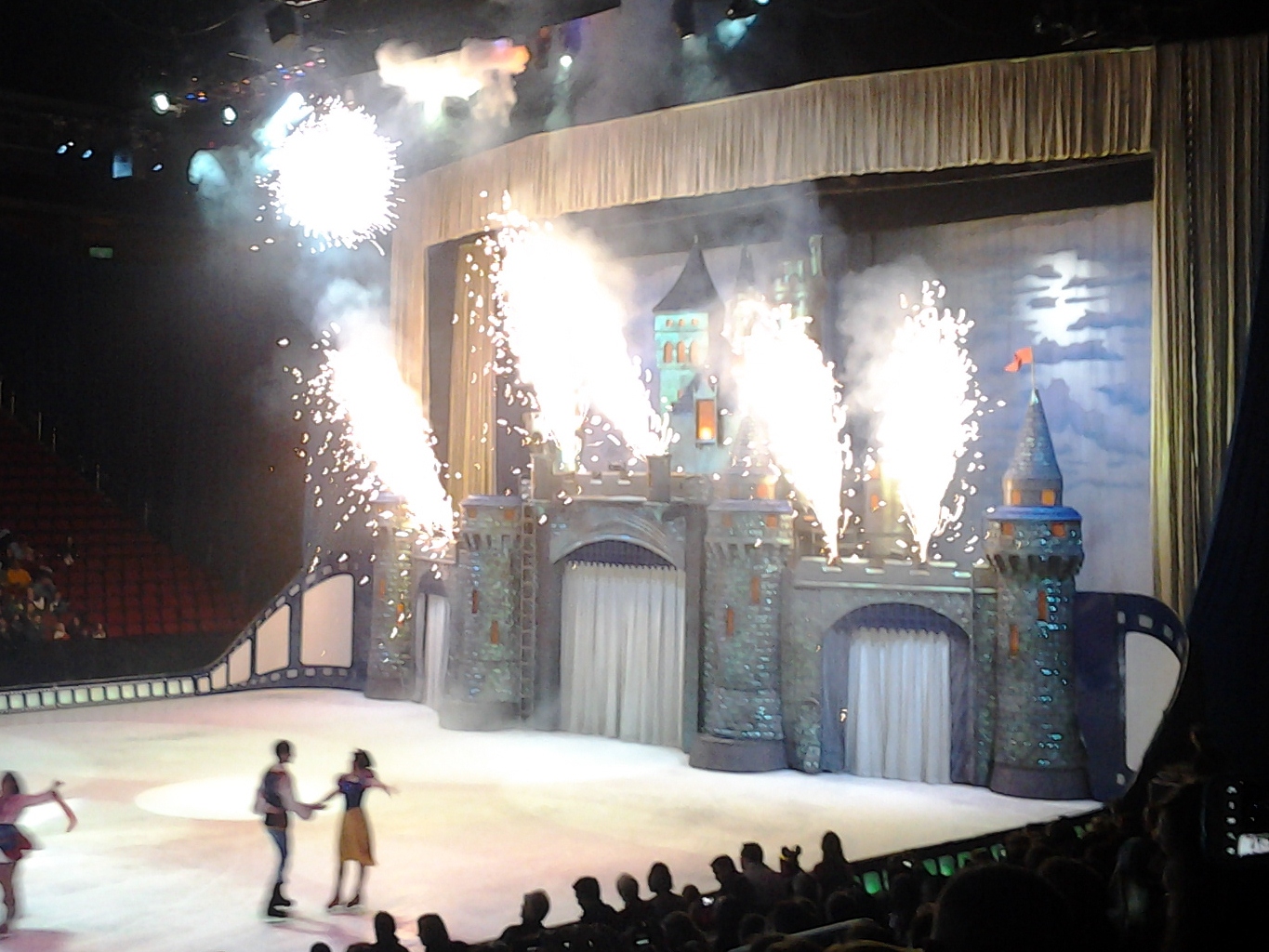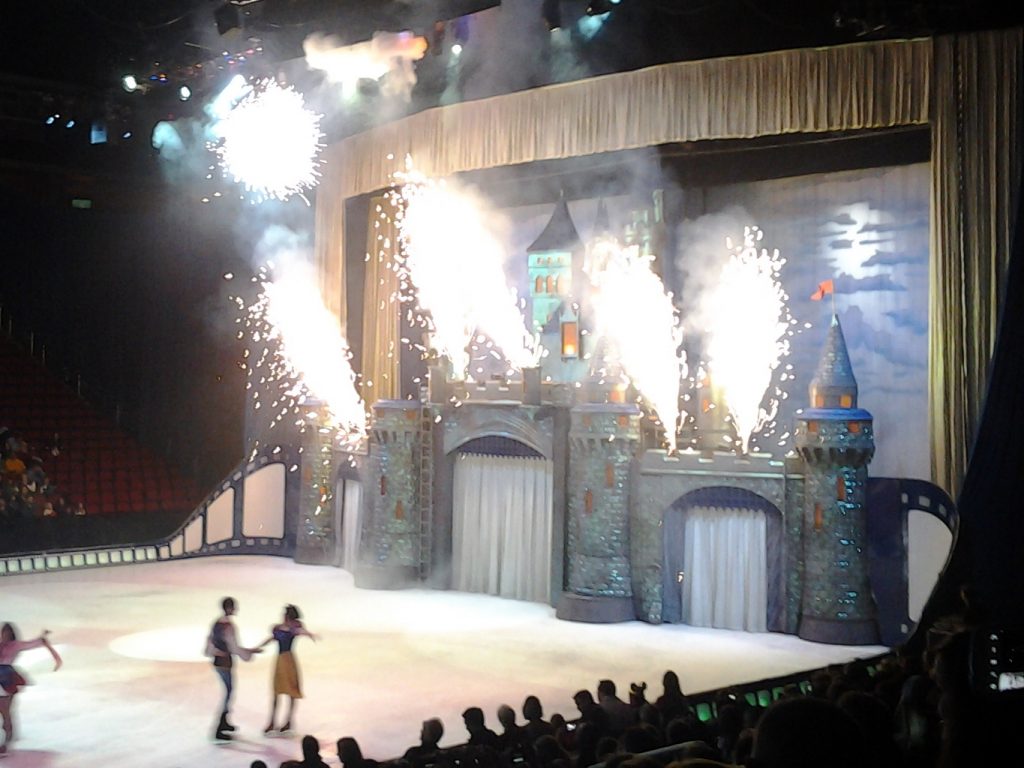 And what would Disney be without some fireworks surrounding the castle? I loved that their stage castle shot out fireworks! It really reminded me of all the nights we've spent at Magic Kingdom and the fireworks displayed each night! It almost made me feel like I was at home again! The kids ooooed and awwwed and the big display and at the end of the show ALL the characters came out on the rink. I don't know how they fit them all out there because there were SO many but it was pretty amazing! If you want to take your kids to enjoy a little slice of Disney heaven I definitely recommend their Disney on Ice events! We have been to several now and I have loved every single one. 100 Years of Magic was especially neat because it combined all of the favored Disney characters – each time a new one came out I just smiled because I remember watching it as a child and now watching it with my kids!
Disclosure: I was not compensated for this post. I received a family pack of tickets to attend in order to express my own opinions.