Scarecrow Craft Stick Fall Activity for Kids
This post may contain affiliate links, view our disclosure policy for details.
Below is our scarecrow craft stick fall activity for kids!
I just LOVE craft sticks because they are SO cheap and you can do SO many things with them! (you can get 1000 craft sticks in bulk here.)
There is an infinite amount of kid's crafts that you can do with them (like our Halloween craft stick friends here) but I've been creating them for inexpensive handmade holiday decorations around my house!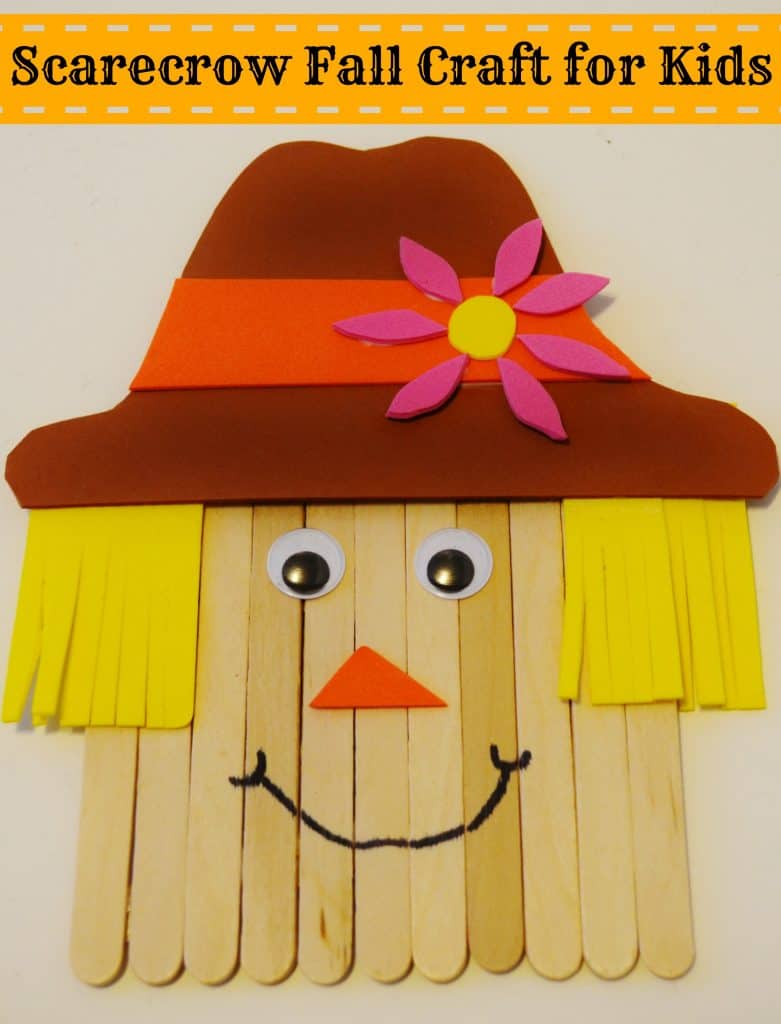 To get started, lay about 10 or so craft sticks flat onto the table and use tacky glue (or tape!) to glue an extra craft stick or two across your pile to help hold them into place. (see image below for reference)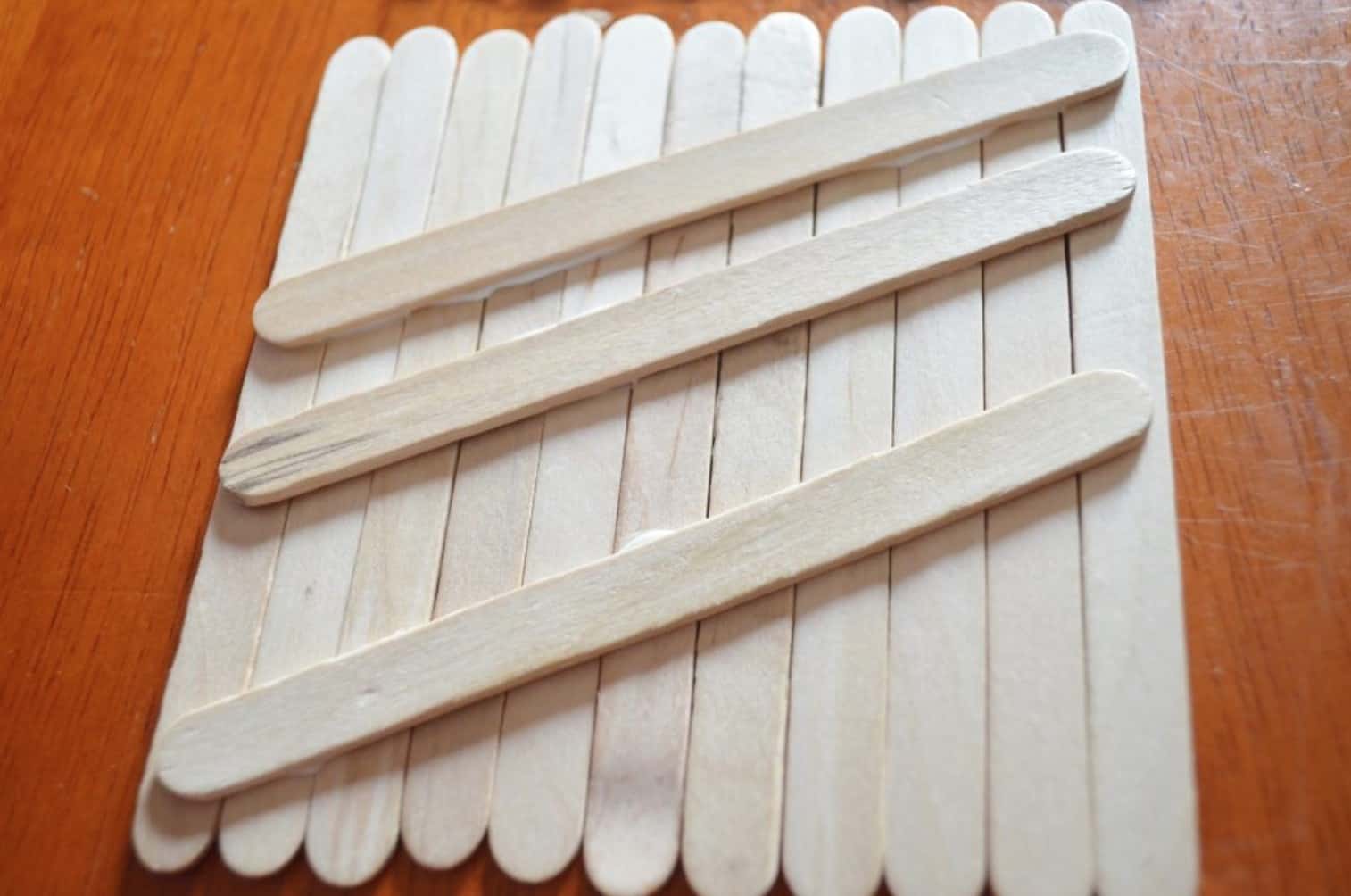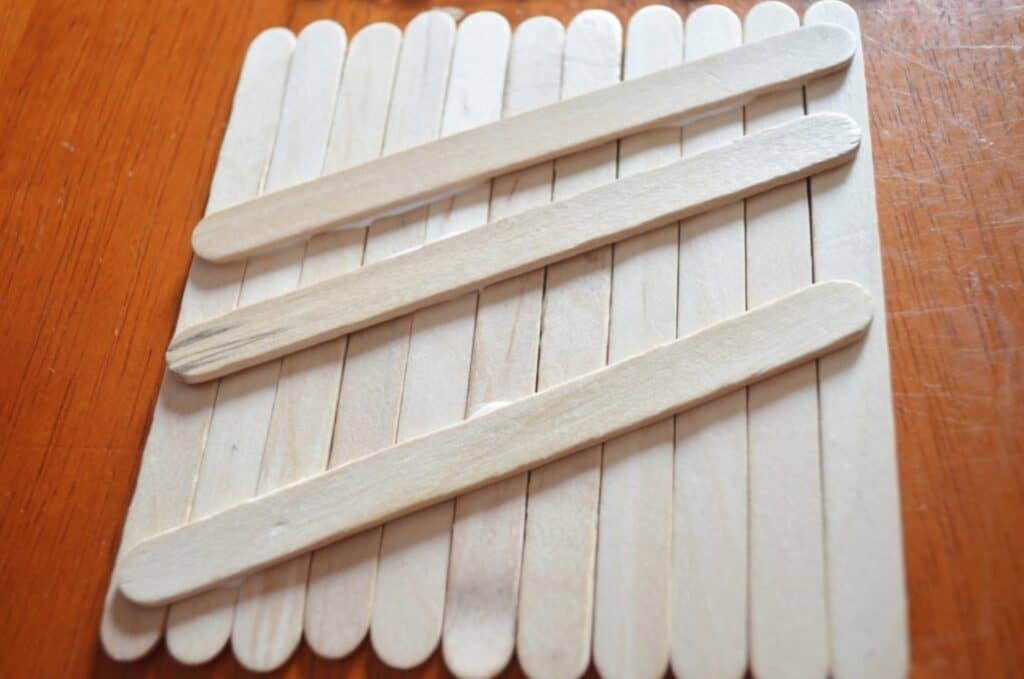 Then smear some tacky glue across the back of the craft sticks for an extra good hold. If you'd rather glue on a piece of felt to hold it together in the back that's fine too! You can use whatever craft supplies you have on hand!
TIP – If you're working with younger kids just have them glue the craft sticks onto a piece of construction paper instead! Great colors for fall are orange, red, yellow and green!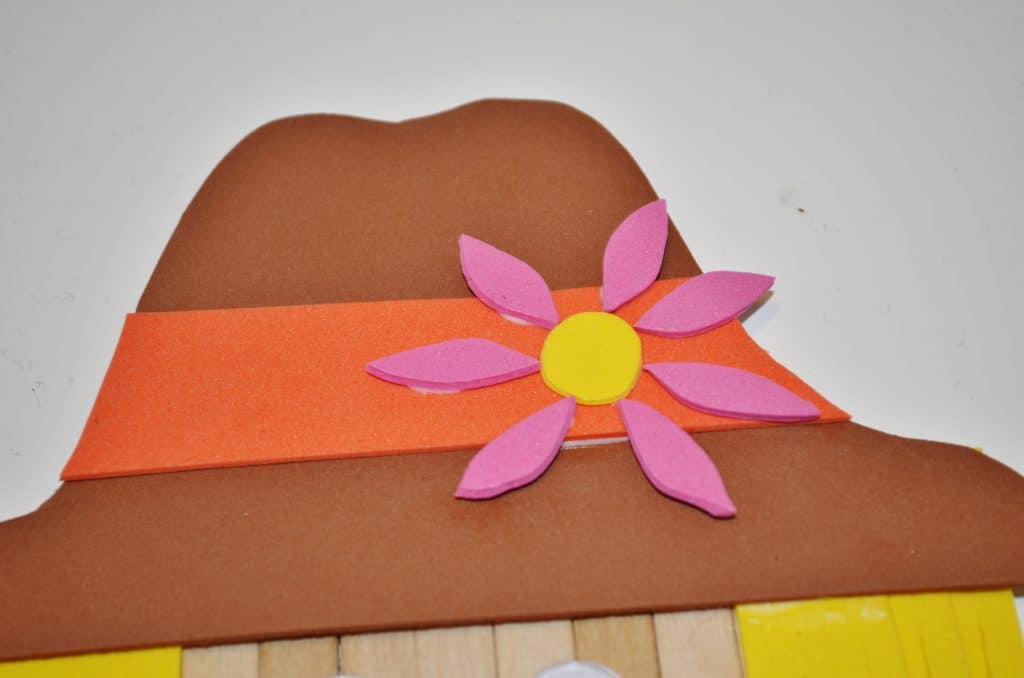 You can use whatever you have available for this craft (felt, yarn, construction paper, rhinestones, etc) but I used craft foam
to dress up my scarecrow a bit. I cut two pieces of yellow foam out for the hair and cut thin slits half way up the foam.
Then I glued the "hair" to the sides of the popsicle stick base so it looked like that hair was on the side of her face.
 Next I cut out a hat shape from my brown foam. There's no special template – it doesn't have to be fancy! I had some orange foam laying around so I cut a strip of it to glue onto the brown hat and cut small pieces out to add a flower onto it.
You can even add ribbon if you want or just press on a fake flower or piece of burlap for texture!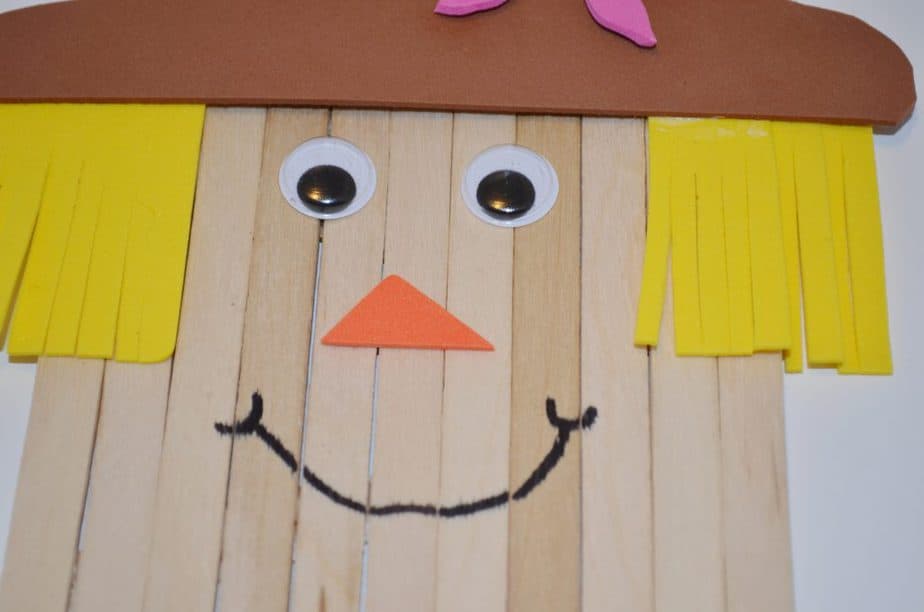 Here's an up close photo so you can see the scarecrow's "hair" that I trimmed up! I glued on some large googly eyes, a triangle foam nose, and then used a Sharpie marker for the mouth! Simple and easy!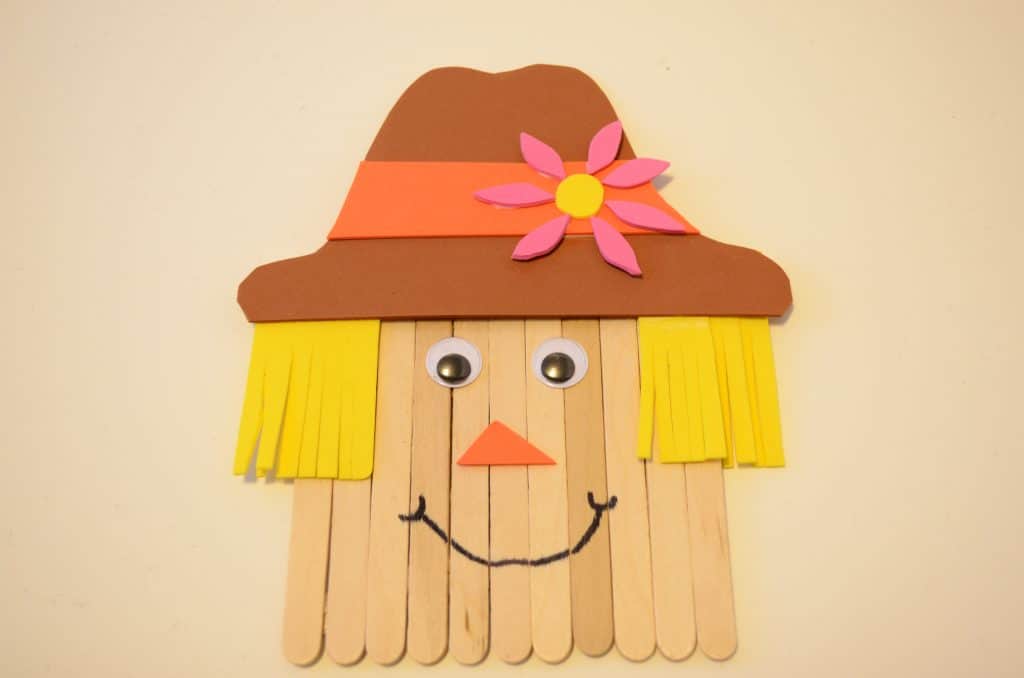 It was SO easy and you don't have to be really artsy to do it! It's a fun project for kids to create from scratch or just glue on pre-made pieces that you put together for them! You can totally glue on yellow yarn or even straw instead of craft foam if you want!
This would be a fantastic craft to pair with the book The Little Scarecrow Boy by Margaret Wise Brown (also author of Goodnight Moon)
If you love our scarecrow craft you might be interested in our Halloween Popsicle Stick Crafts!