Not so Spooky Halloween No Sew Felt Finger Puppets Tutorial
This post may contain affiliate links, view our disclosure policy for details.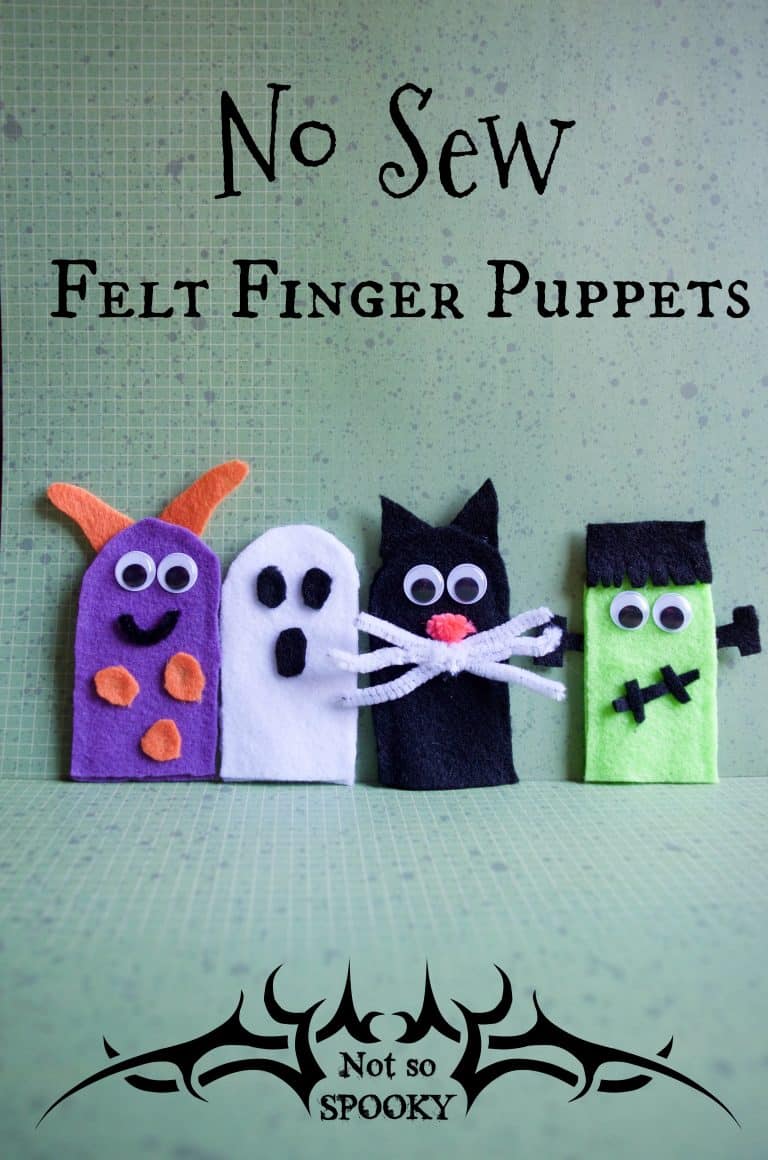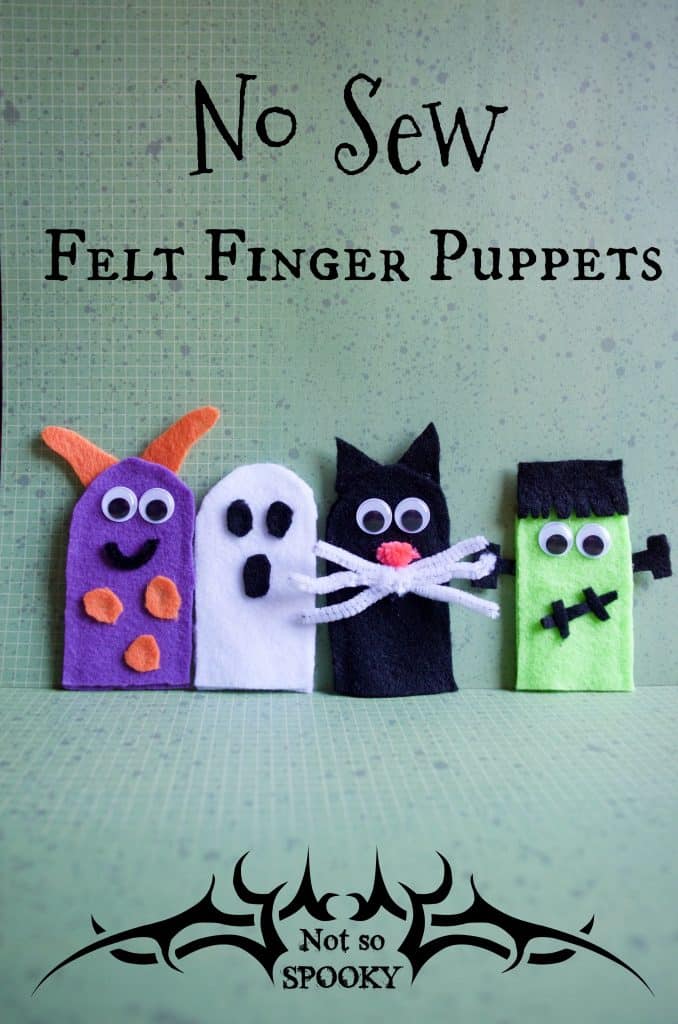 Felt finger puppets are SO fun to play with (and inexpensive too!) and thankfully they only take a few minutes to create! Plus you can't beat the fact that you don't even have to know how to sew! Below are some up close photos for you to recreate your own Halloween finger puppets or just to give you ideas on how to design your own! These are great for pairing with books, imaginative play, theater and more.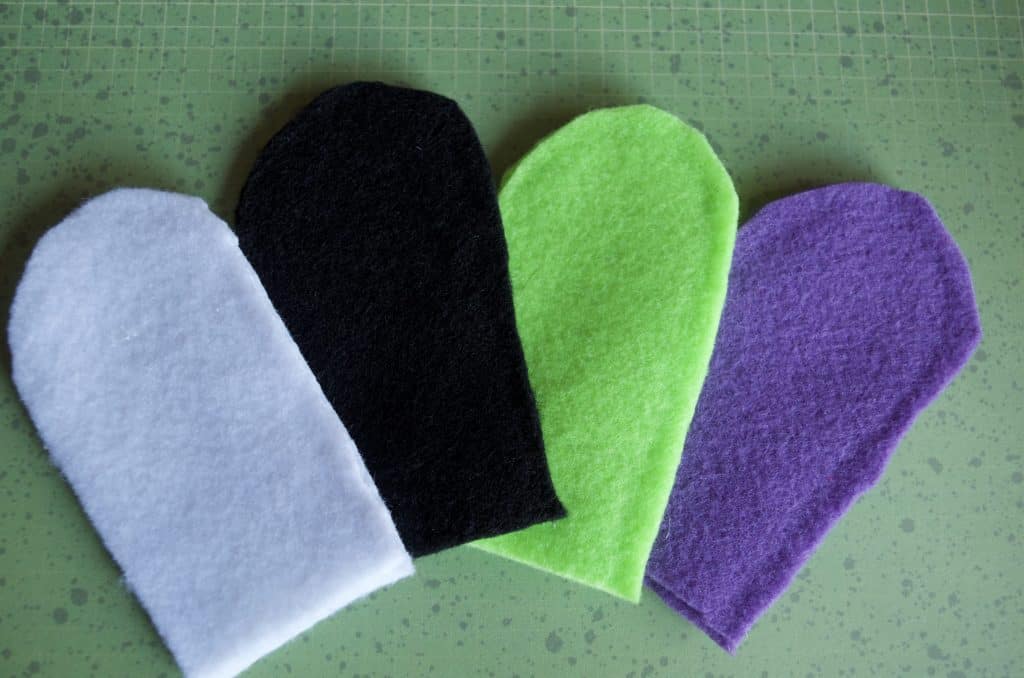 Materials Needed:
Felt – I used black, white, green, purple, orange
Pipe cleaners – white & pink
Googly eyes 
Hot glue gun

Scissors

For any character you are wanting to create you'll need your base finger puppet "sleeve" like you see in the photo above. Lay your finger on a piece of felt and cut around it (or mark with a Sharpie first) leaving enough room to slide your finger inside of when glued with another piece. Cut a total of 2 in this shape then hot glue the edges together.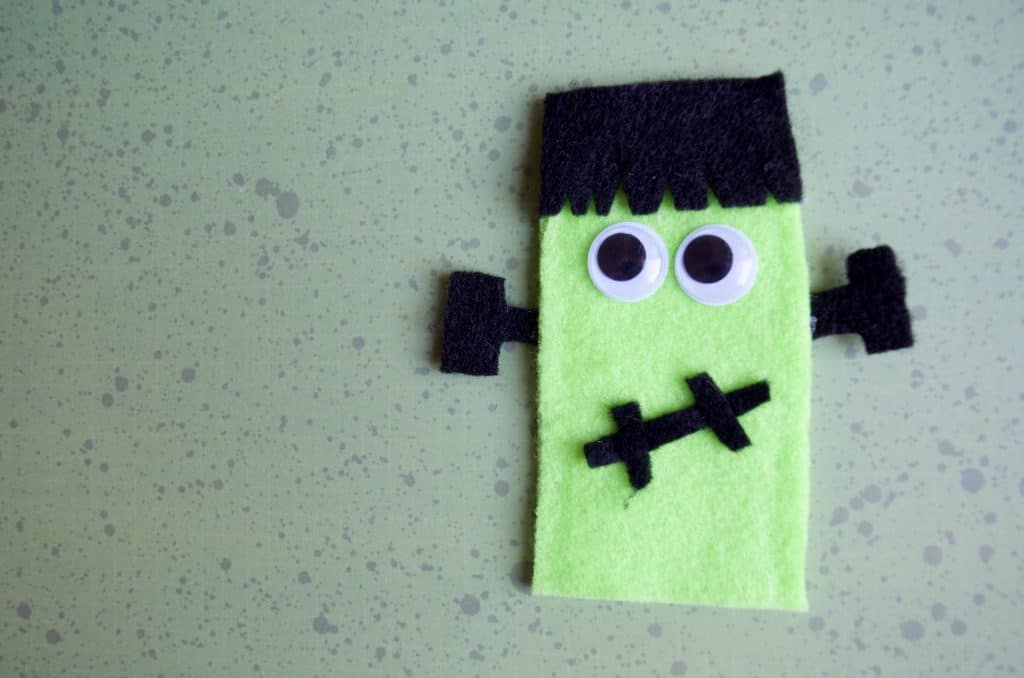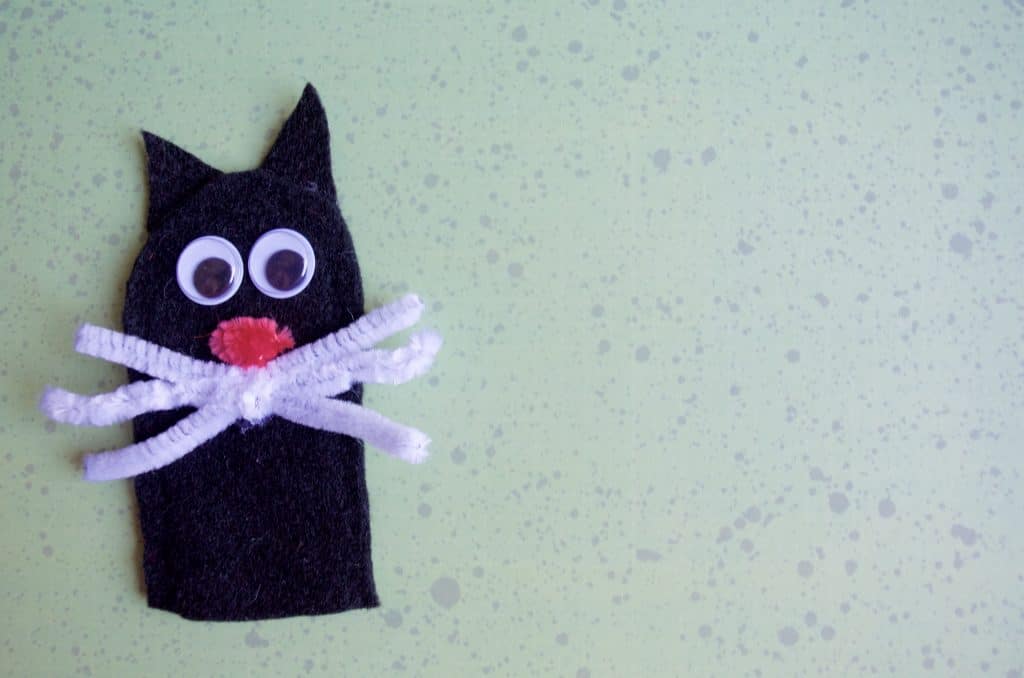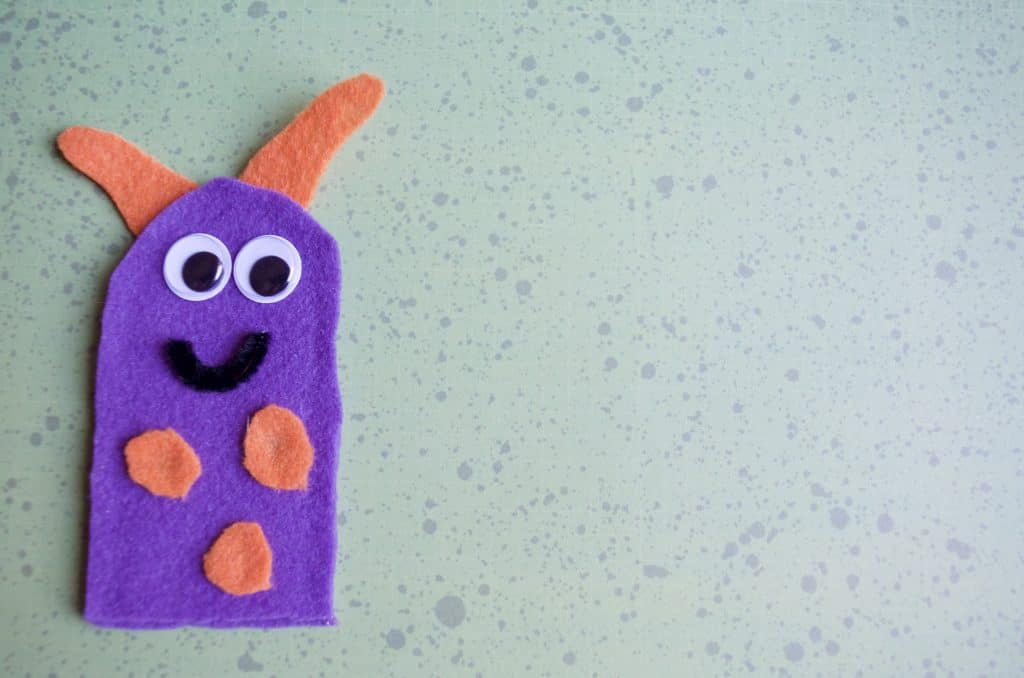 These are up close images of the felt finger puppets I made for Halloween.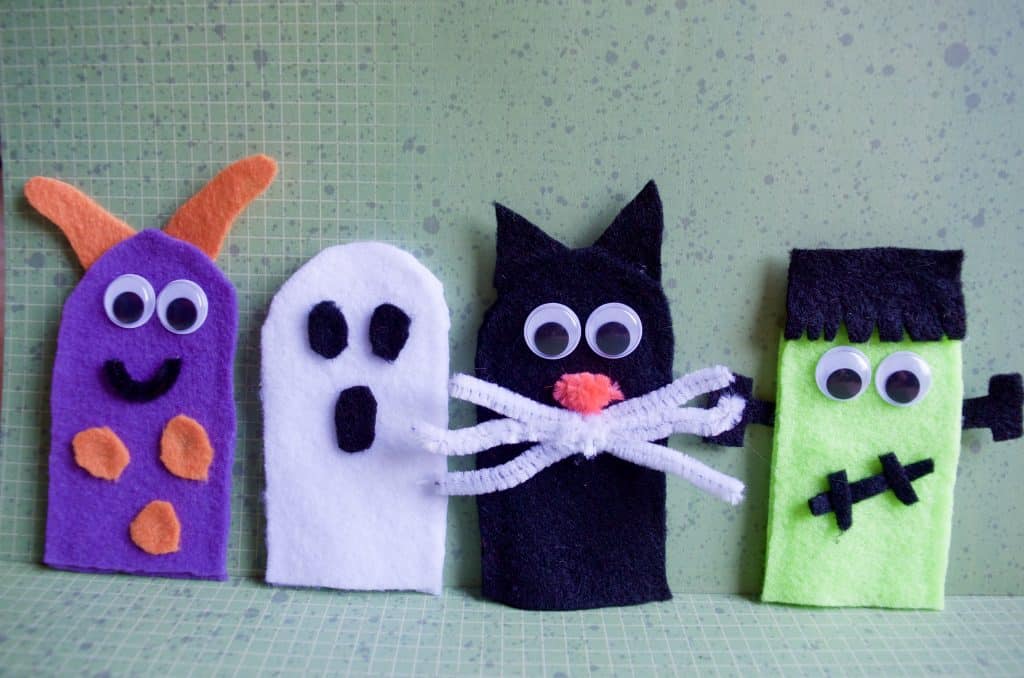 If you make your own Halloween finger puppets send us a photo via e-mail and I'll add it to the post for everyone else to see! These are super cute to use while reading the book Room on a Broom! Don't have time to make your own finger puppets? Buy a set instead!