Thanksgiving Turkey Leg Party Favor Fun for Kids
This post may contain affiliate links, view our disclosure policy for details.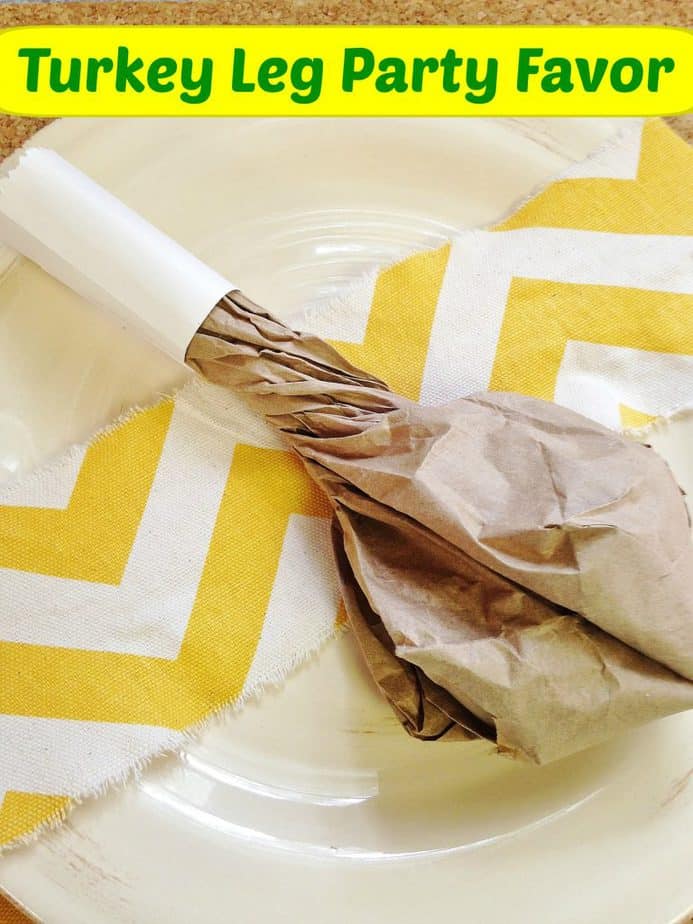 Are you looking for a cute unique way to dress up your Thanksgiving place settings? How about your classroom Thanksgiving celebration? Check out these SUPER easy and inexpensive turkey leg party favors which can be customized to your budget and theme!! These turkey leg party favors not only look so silly but they taste pretty sweet as well! Inside you can fill them with the sweets (or not so sweets!) of your choice!
Materials Needed: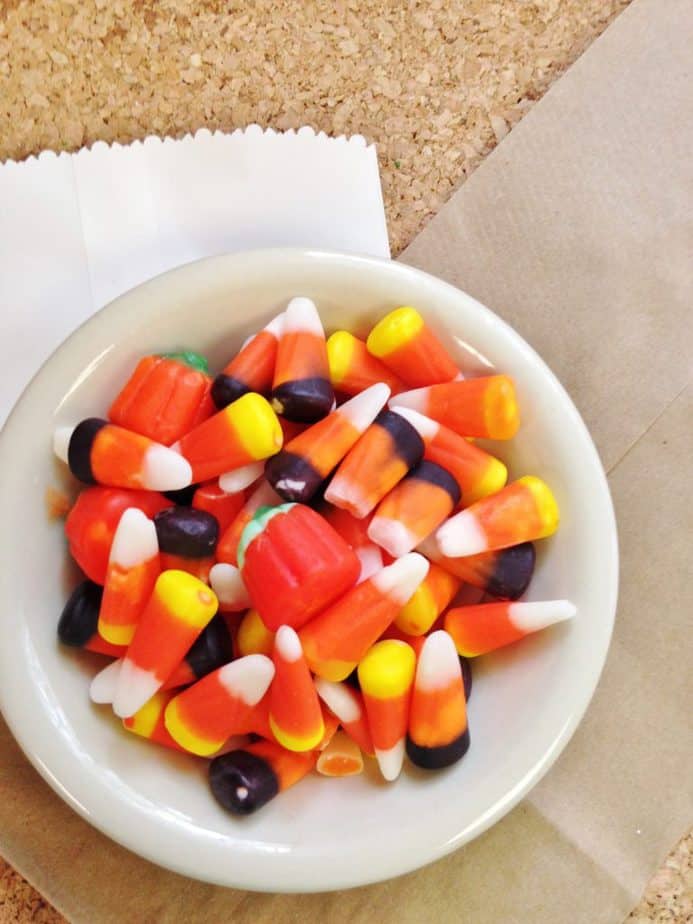 Candy or "Treat" of your Choice (Popcorn is another great option!)
Brown Paper Bag (1 per place setting) 
strips of white paper
tape
DIRECTIONS:
1. Begin by filling the brown paper bag about 1/4 of the way full with candy or other choice of treat. We used candy corn since they are fall themed but you can easily use popcorn for a less sugary option!
2. Next twist the paper bag closed – don't be afraid to twist it all the way down! You will see the turkey "leg" shape starting to form. Twist tightly so the candy or treat stays secure!
3. Set the bag / leg aside and create the "bone segment" of your leg. To do this cut out a 1 inch or so strip of white paper. You can use craft scissors to scallop the edges if you wish. Twist the paper around the end of the bag and secure it with glue or tape. (Tape is easiest!)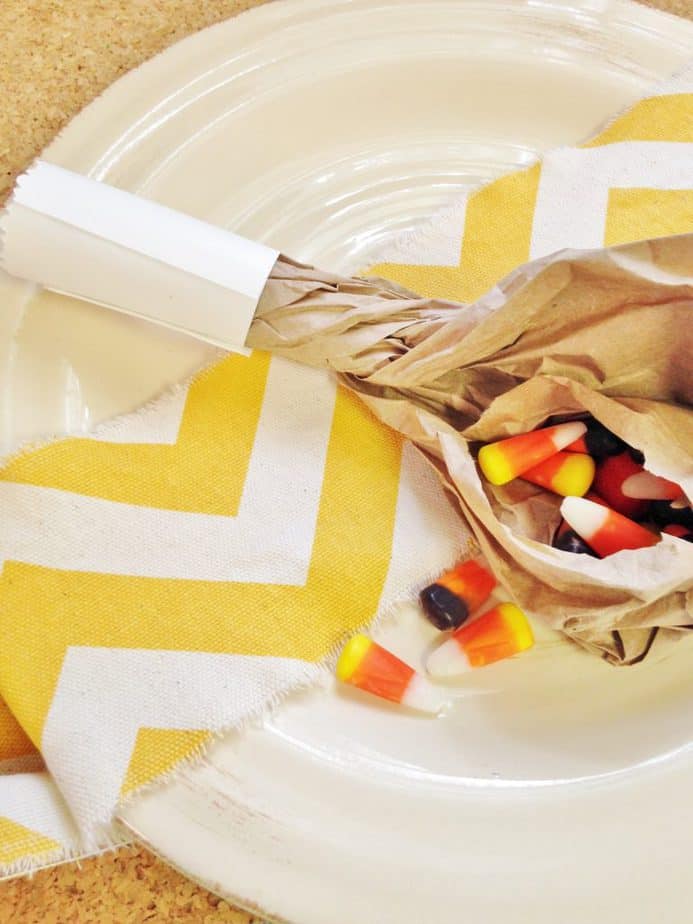 4. Your turkey leg party favor is done!! Now you can simply place it on each guest's plate, pass them out at the party, or use it to decorate a "platter" however you wish! Kids will easily be able to untwist or tear into their turkey leg bags for their treat!
This is such a FUN, CHEAP, and creative way to enjoy the Thanksgiving season!