How to Make Halloween Popsicle Stick Crafts for Kids
This post may contain affiliate links, view our disclosure policy for details.
These Halloween Popsicle Stick Crafts for kids are SOOOO much fun and incredibly easy for kids of any age! You can very easily adapt the craft to the age group that you are working with. I highly recommend pre-gluing the sticks together unless you're working with older children.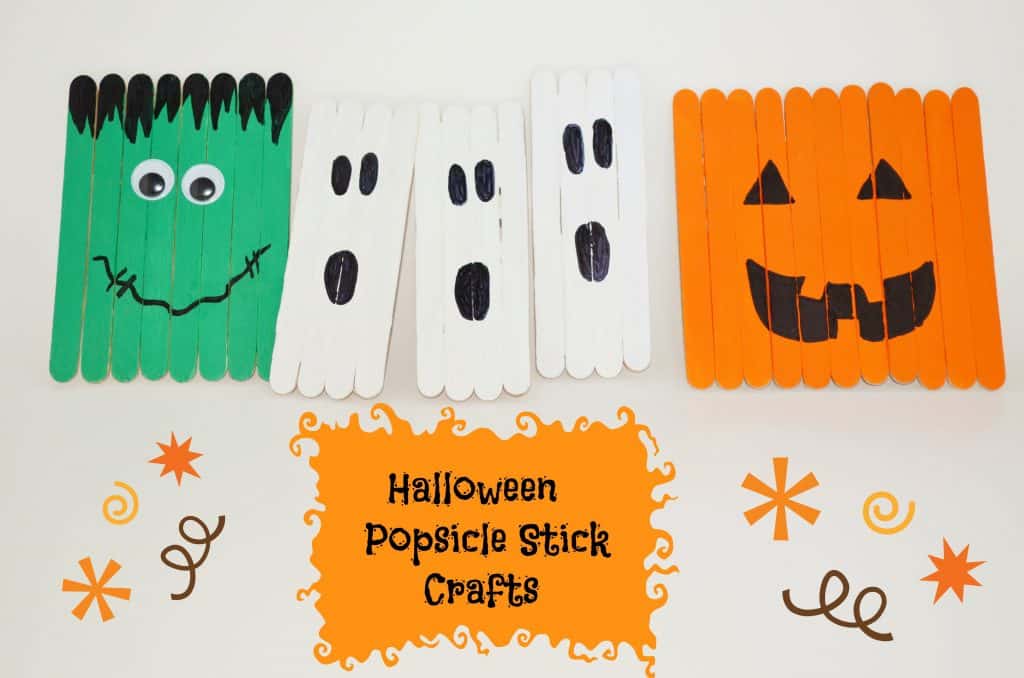 It doesn't take long and you can process a pretty large amount of them in a short time. I definitely recommend buying a box of 1000 craft sticks which cost under $7 because you'll need plenty if you're working with several kids and can use it for a zillion other crafts.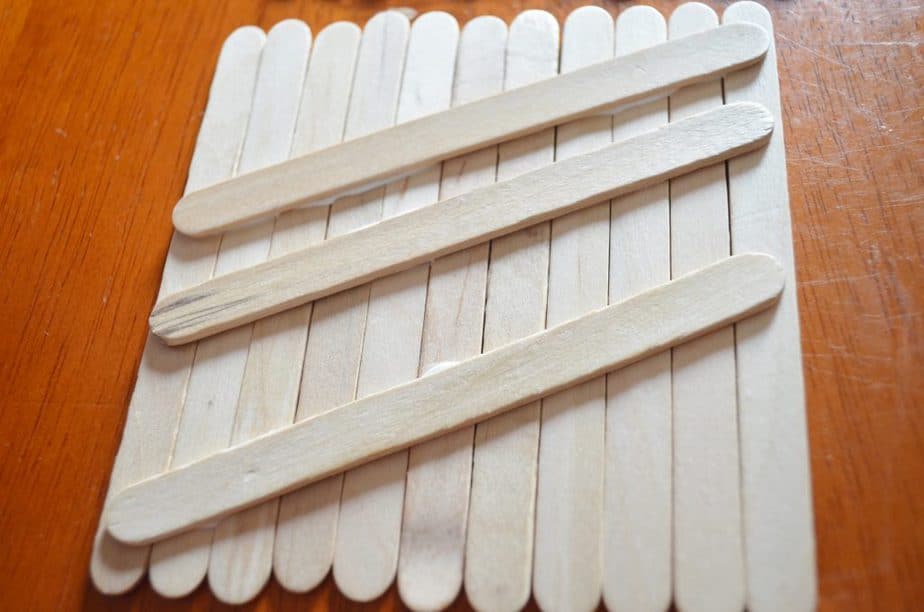 I started by laying all of the popsicle craft sticks out flat on the table to the size that I wanted (this one is my pumpkin), then used Tacky Glue to add a few craft sticks on the back going the opposite way.
This holds the craft sticks together, and you can smear tacky glue onto the back of the sticks with your finger to make it even sturdier. It will dry clear and won't break easily as the kids handle them.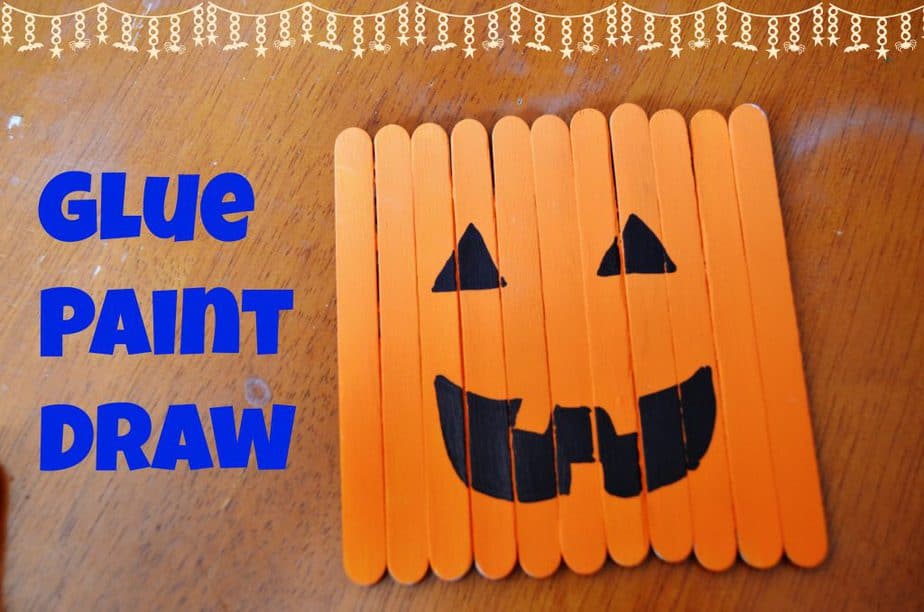 Then comes the fun part! You're only limited by your imagination! I used acrylic paint to make the colors on my Halloween decor pop out but you can use paint markers, tempera paint, or even cut out squares of felt, foam or construction paper to go over the top!
Make it eclectic with scraps of fabric! Then decorate the face on! I used a Sharpie marker for all of my decorations but you can use paint, paint markers, felt, construction paper, pom pom balls, or anything else that you can come up with!
For the Ghost Craft I just put four popsicle craft sticks next to each other, glued two craft sticks onto the back and smeared tacky glue to help reinforce it, then drew three circles on the front with my Sharpie marker.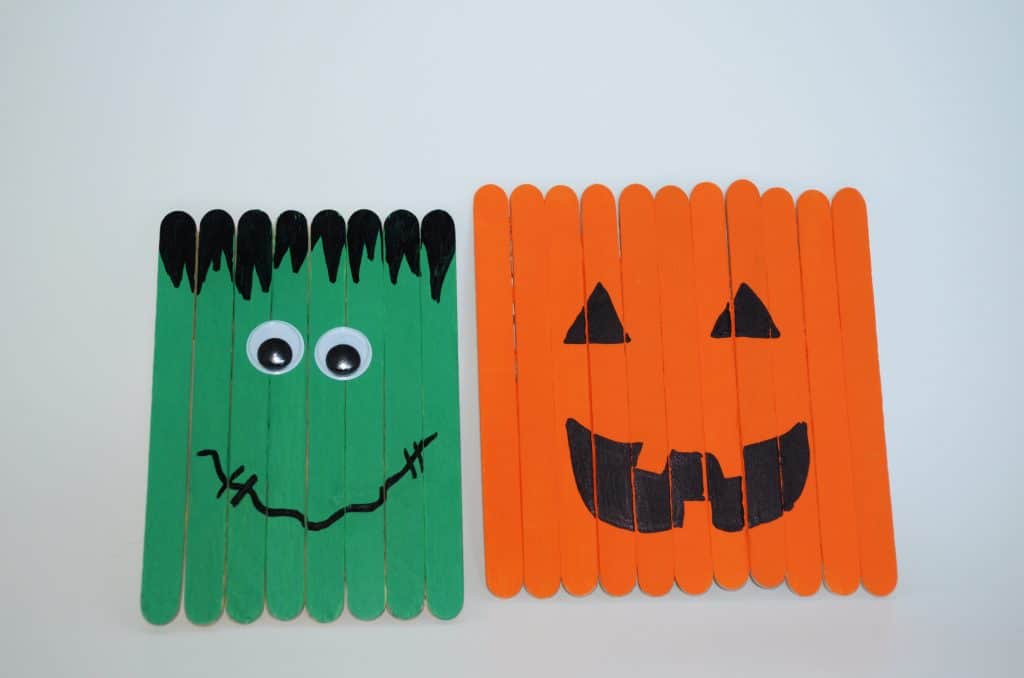 Frankenstein is my personal favorite! I used a few less craft sticks than I did for the pumpkin, hand drew on the hair and mouth, then glued on googly eyes for some extra fun!
SO now you have all of these awesome Halloween decorations! Here are a few ideas of what you can do with them:
Add magnets on the back! (buy some here)

Add a string or wire on the back so you can hang them up.

Tie them together to create a mobile.

Glue an extra craft stick coming out of the bottom and turn them into puppets or yard signs.

Glue them onto the front of a homemade card for a 3D effect!

Hang them all from your classroom ceiling.

Tape them to your window so that the decorations are facing outside.

Glue them onto an old wooden or cardboard box and put your trick or treat candy in it on Halloween!