Halloween Fall Terra Cotta Plate Decor Craft
This post may contain affiliate links, view our disclosure policy for details.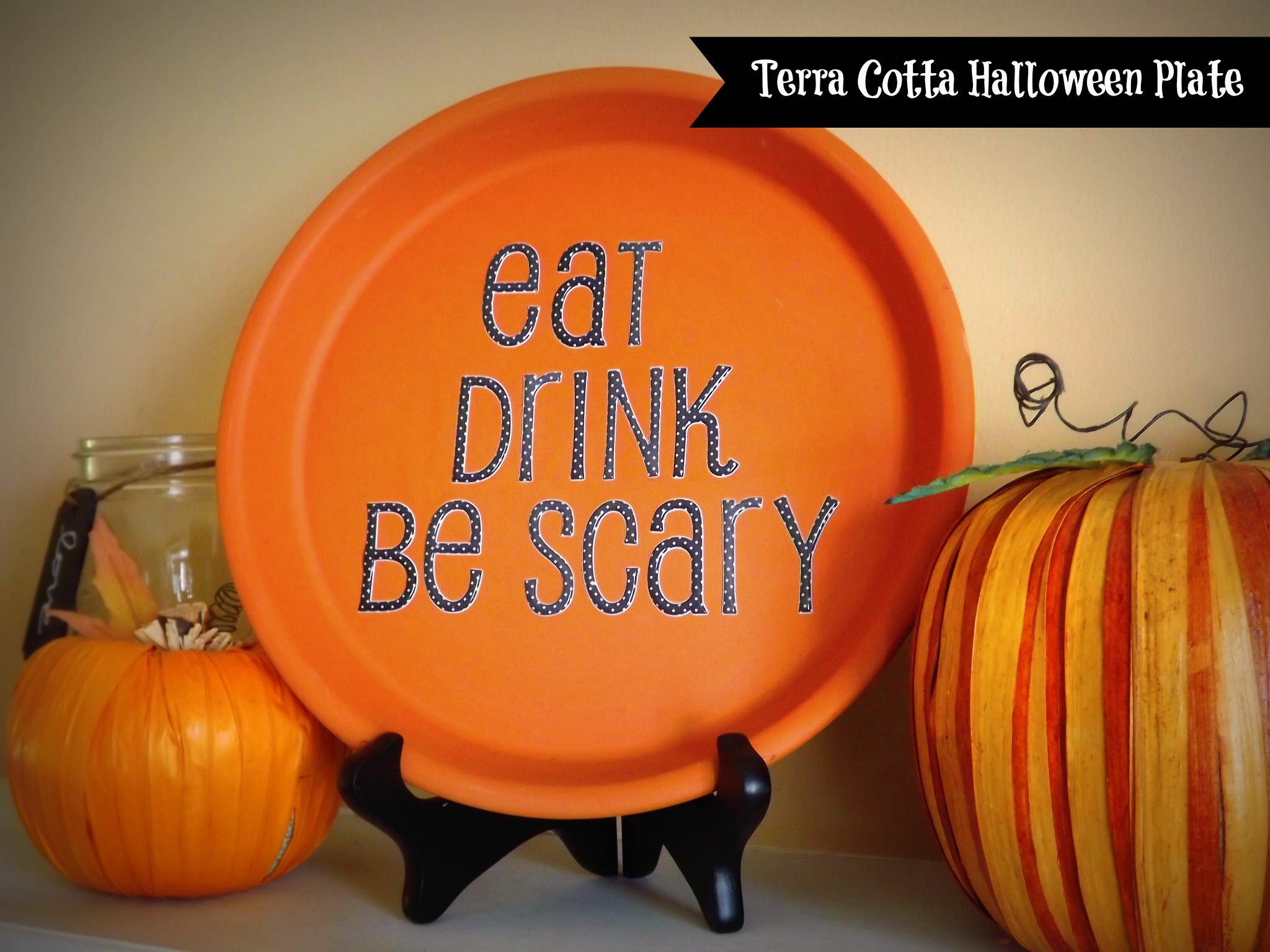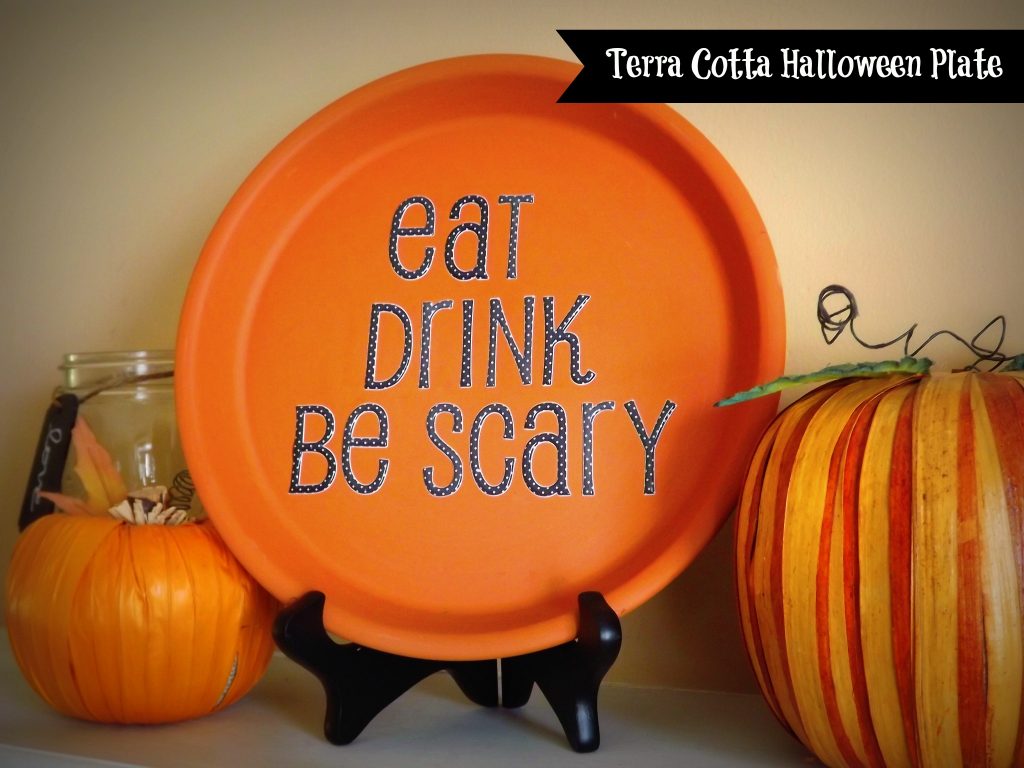 Two inexpensive materials and about ten minutes are all you need to put together this adorable Halloween plate.  Display it on a decorative plate holder, on a wall, or place it on a table with Halloween candy.  No need to paint, terra cotta fits in with the colors of fall and Halloween perfectly!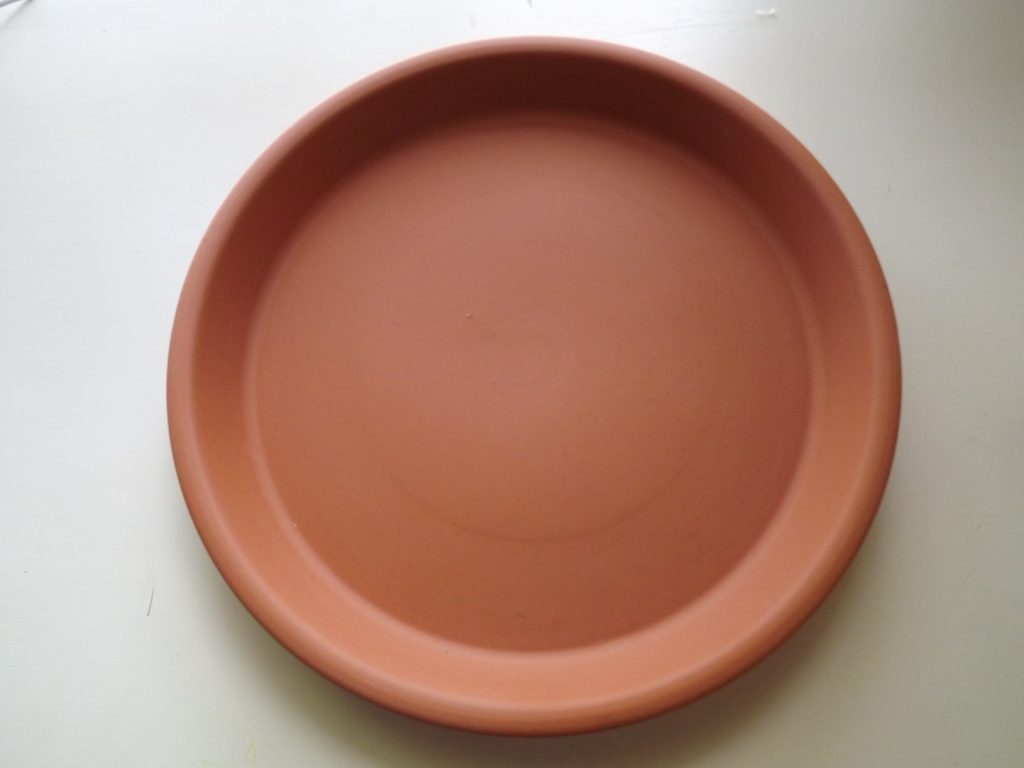 Here's what you will need:
1 10" terra cotta saucer (about $3.99 new, or can be found at thrift stores, garage sales, etc.)
1 package of sticky-backed scrapbook letters (About $2.50 with 40% off coupon at Michael's)
Ruler or straight piece of paper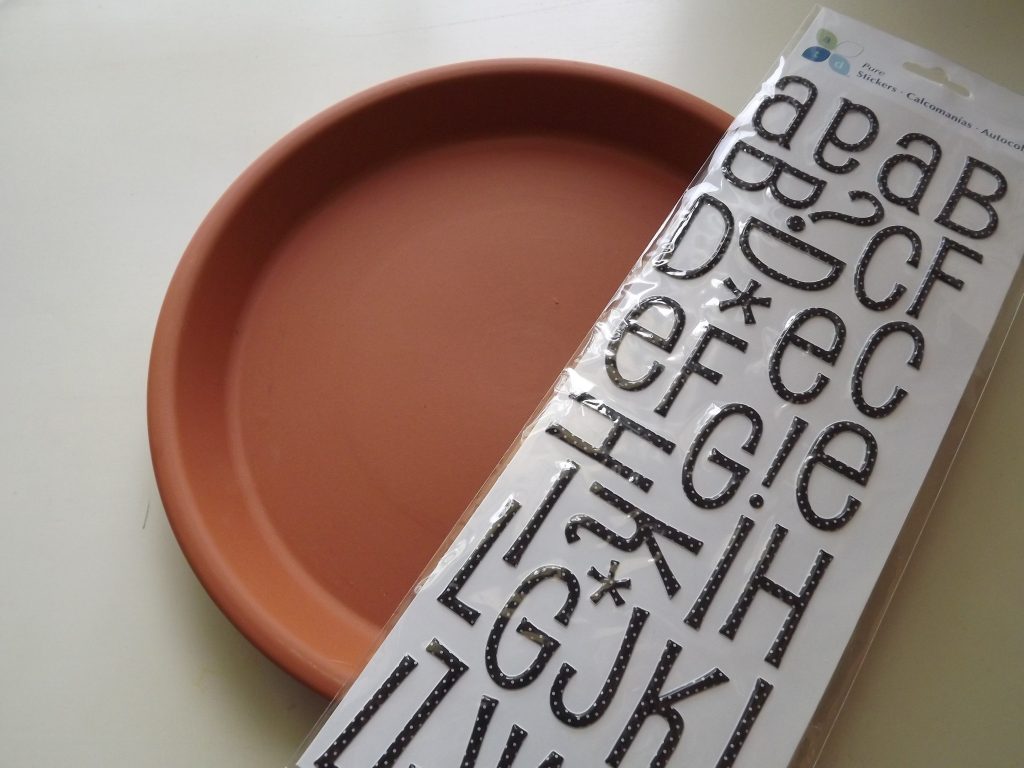 1.) Begin by making sure your saucer is clean and free of any dust or debris.
2.) Set it flat on a table and determine what you'd like for it to say.  I went with "Eat, Drink, Be Scary" for Halloween.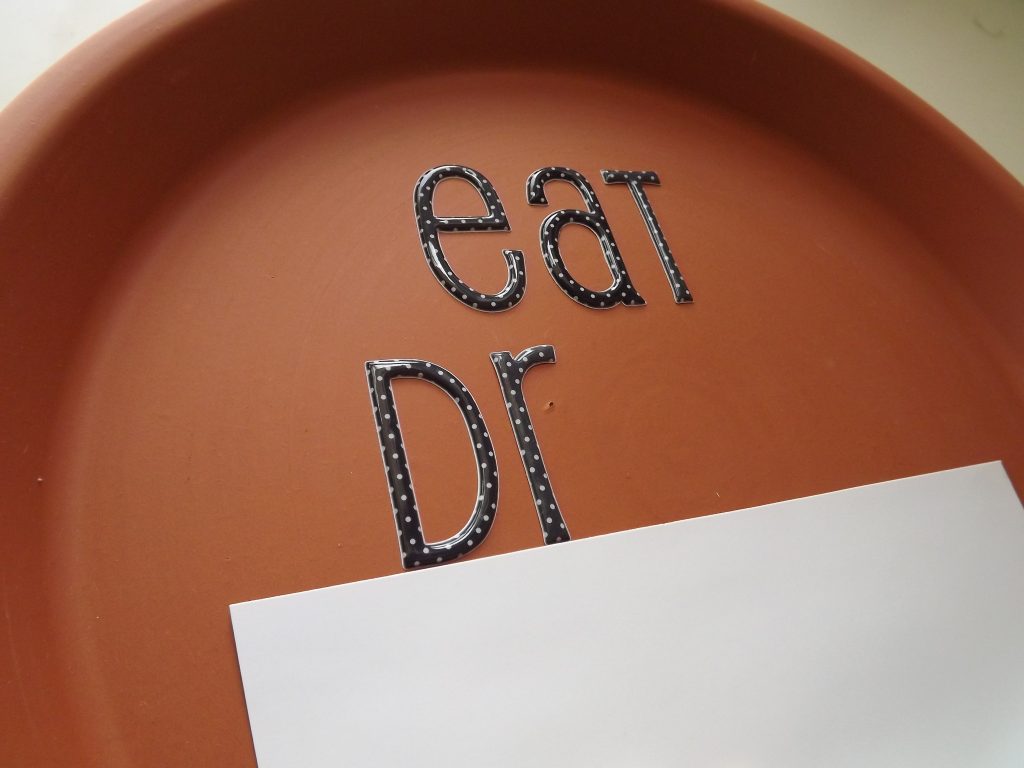 3.) Peel the letters off of the sheet one at a time.  Stick each one at an appropriate distance from the previous letter.  Don't worry, if you make a mistake the letters can be peeled right off!  Also, most packages will provide more than one of any letter. But make sure you count how many letters you need before you actually buy your stickers!
4.) If you need to, use a piece of paper or a ruler to help you apply the letters on straight.  Press down firmly on each letter once you are happy with the finished product.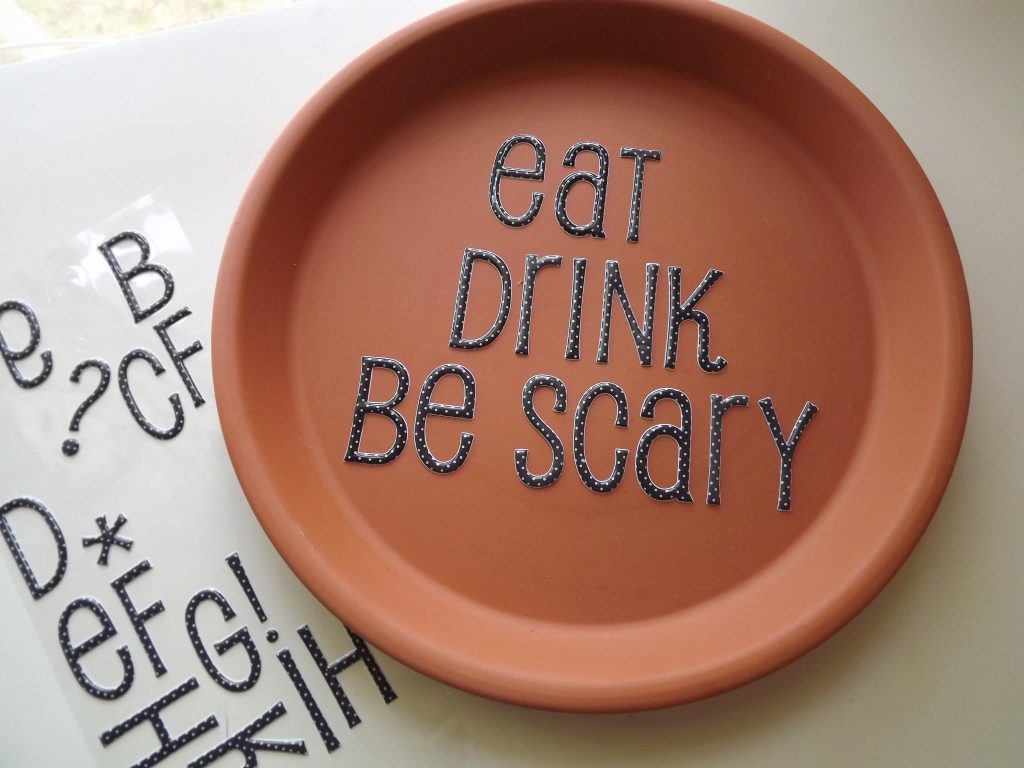 You can revamp this idea for really any holiday or occasion if you paint your terra cotta saucer! Halloween and fall decor is great though since there is no need to paint it!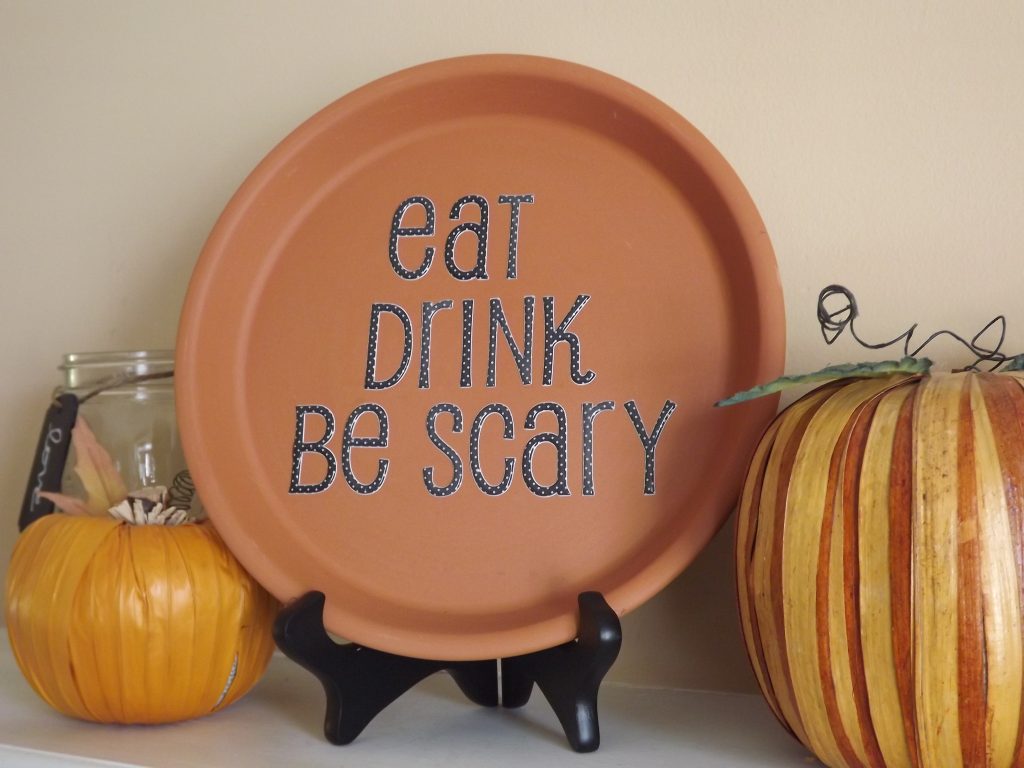 Voila! A simple but fun fall decoration that can cost under $5 and be personalized to say anything you like!